Hey so like there have just been some menswear shows or something.
I've got one more report to come in the FT this weekend, and over the next few days I'm going to post some of the 5 million pix I took on my iPhone and then forgot about.
First up:
GOSHA RUBCHINSKIY
His was the first show I saw in Paris.
It was one of the best I saw in Paris.
A musing on the competitiveness between Russia and China.
Plus how those two countries are seen from outside.
I went to see the clothes up close the other day (he says trying to pretend what he did 48 hours ago is in any way current)
Do you think:
a) I didn't bother taking any pix
b) I took 5 million
Durr
Those Russia/China flag T's that look suspiciously like a brand from the United States of America!
(The writing is Gosha's name in Cyrillic btw)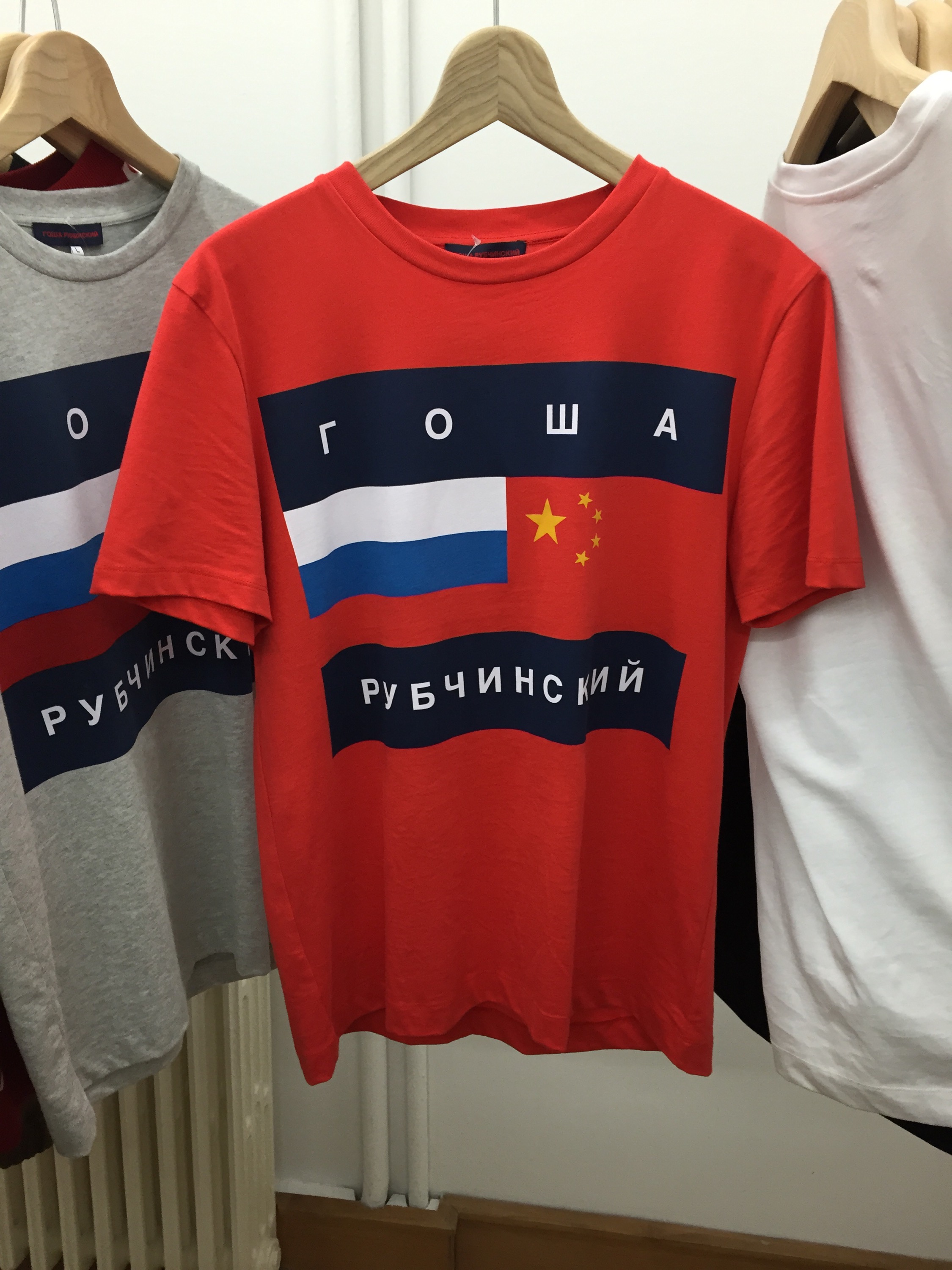 Those OMG sweaters that read "SPORT".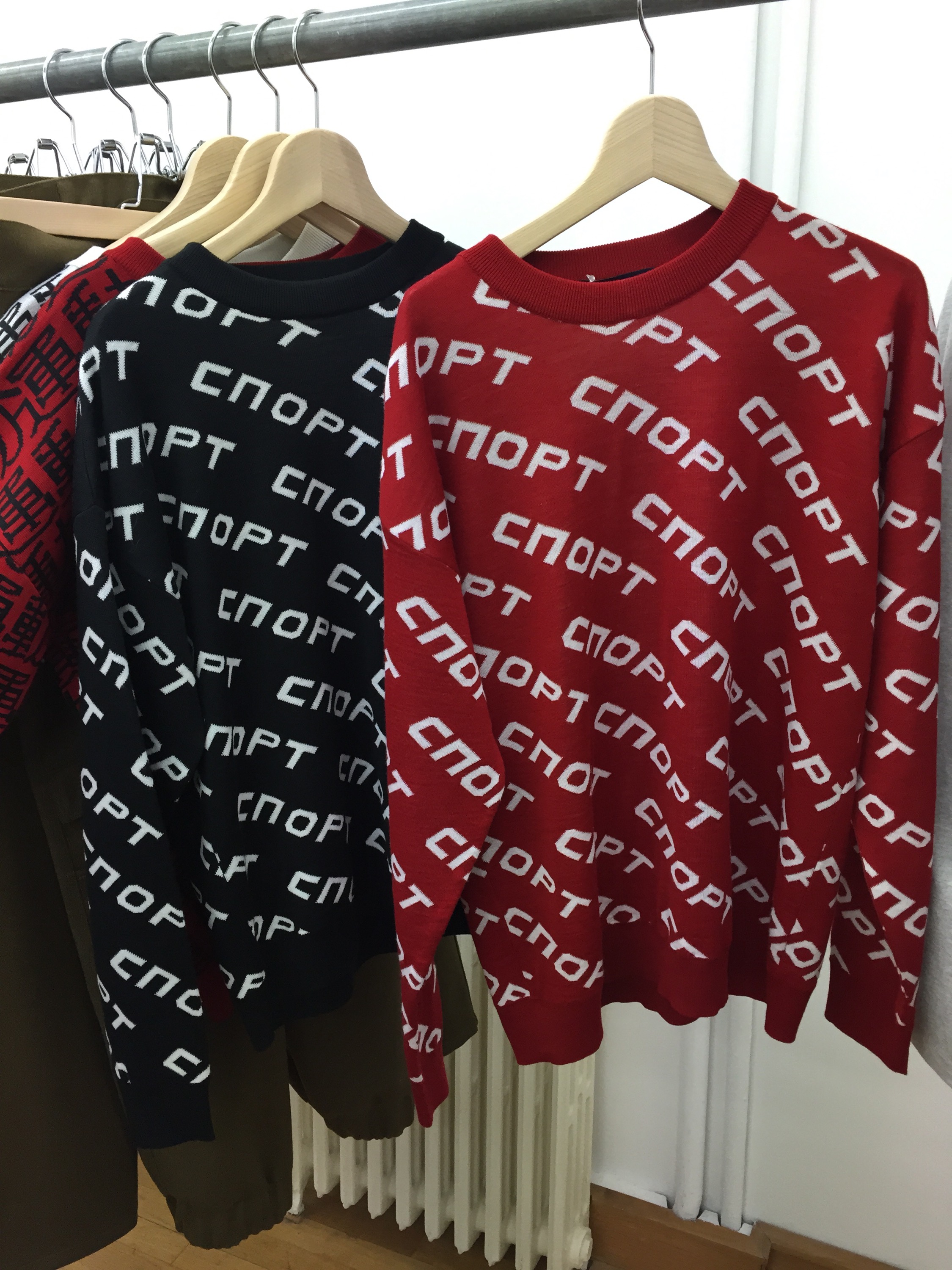 I mean like acid washed cuffed denim jeans are obviously the greatest creation in the universe.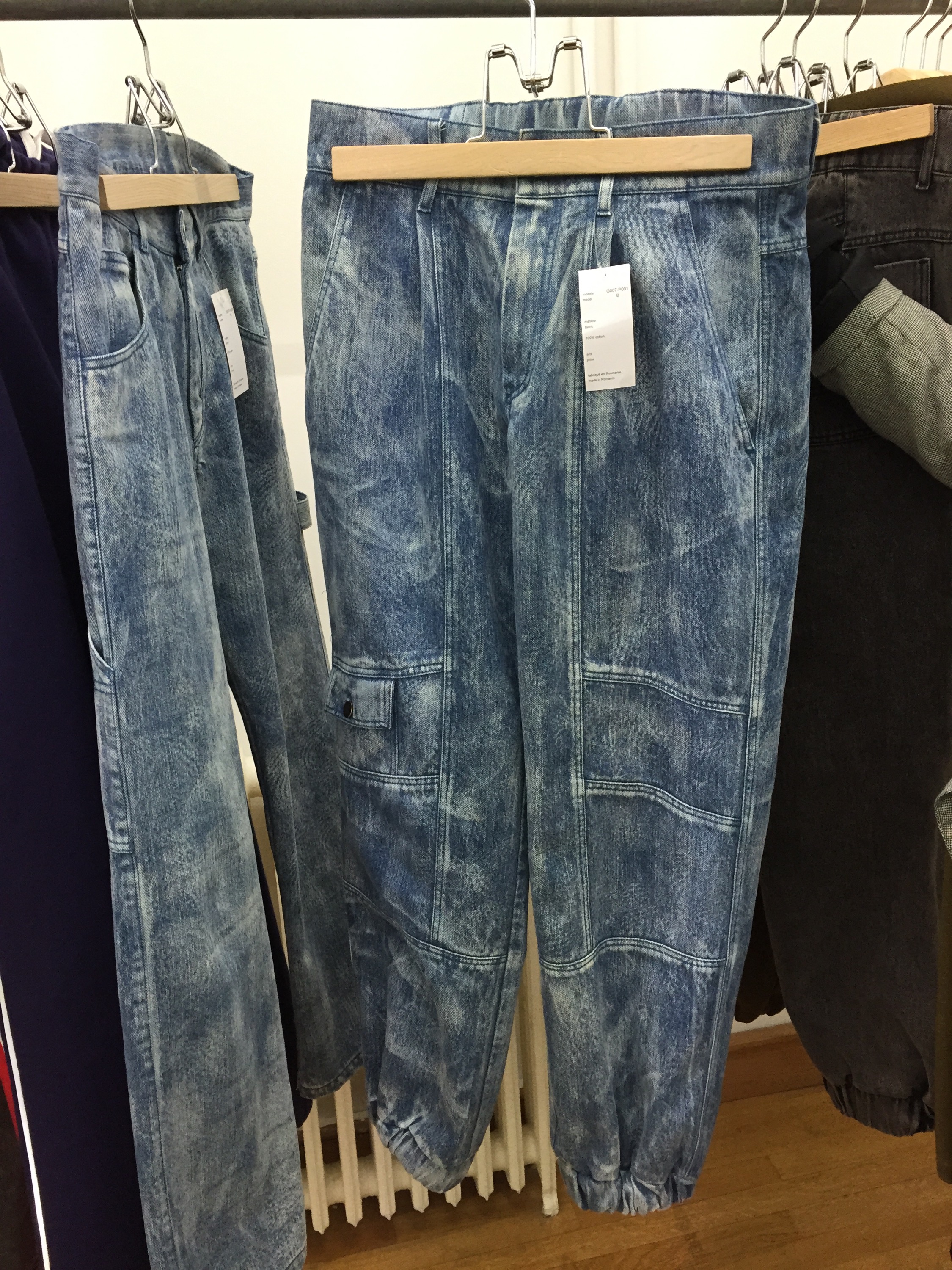 It turns out there was another inspiration – the look of the Nazbol movement in Russia.
This totally pricked up my ears, because I'd not long ago read Emmanuel Carrere's amazing amazing biography of its founder, Eduard Limonov.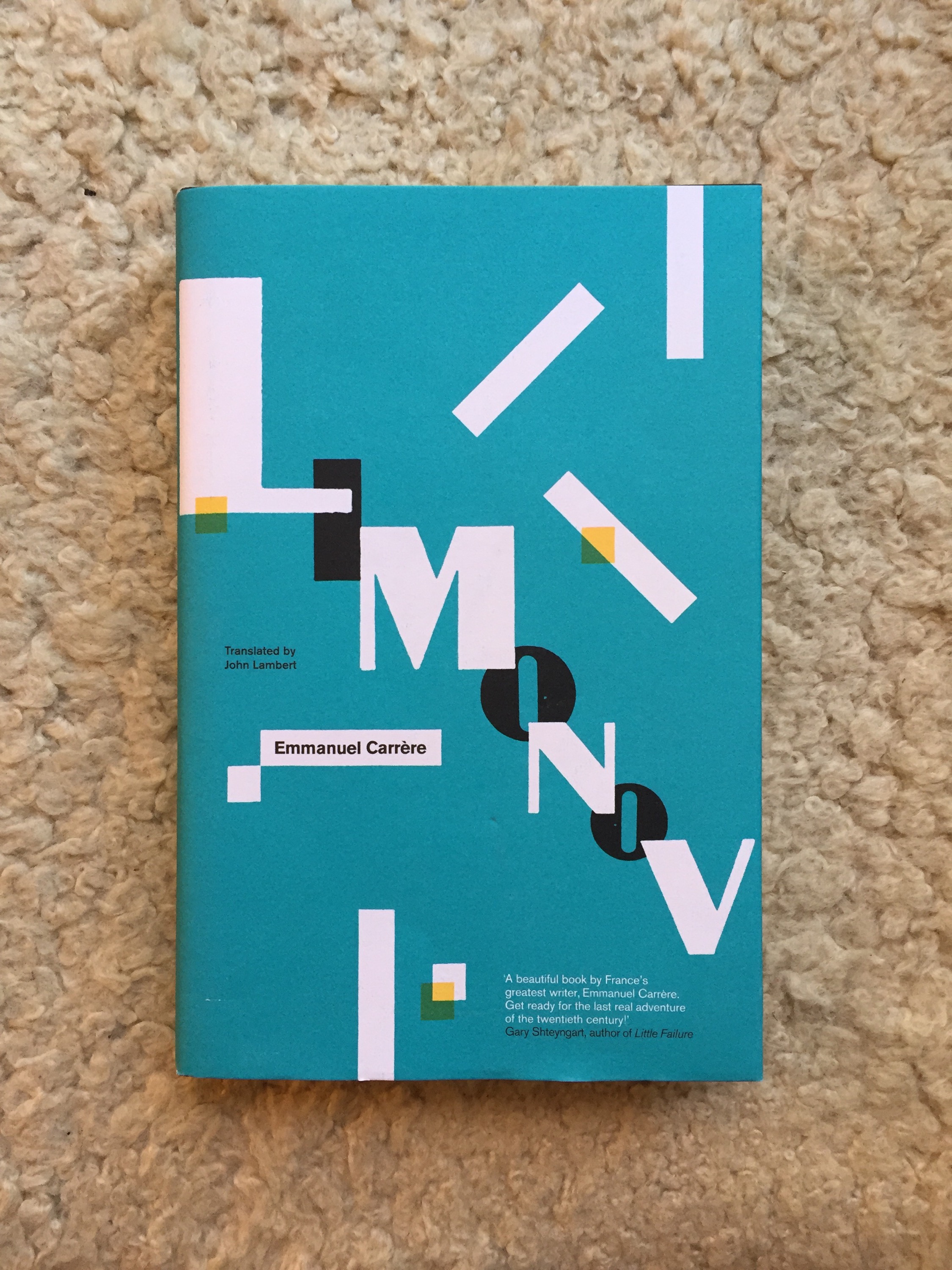 SO GOOD.
The inspiration was in the youthfulness of pieces like this.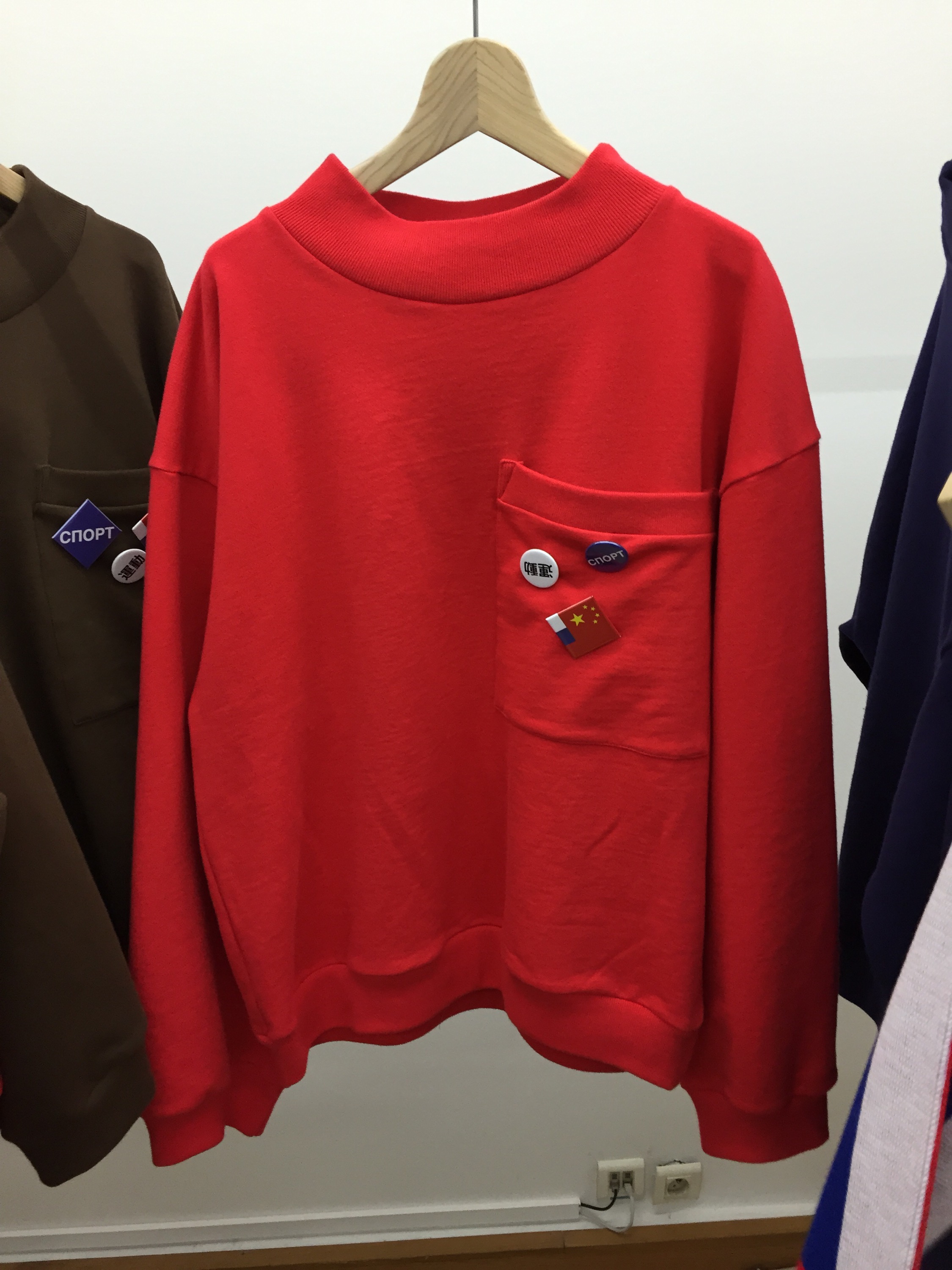 OMG the coats.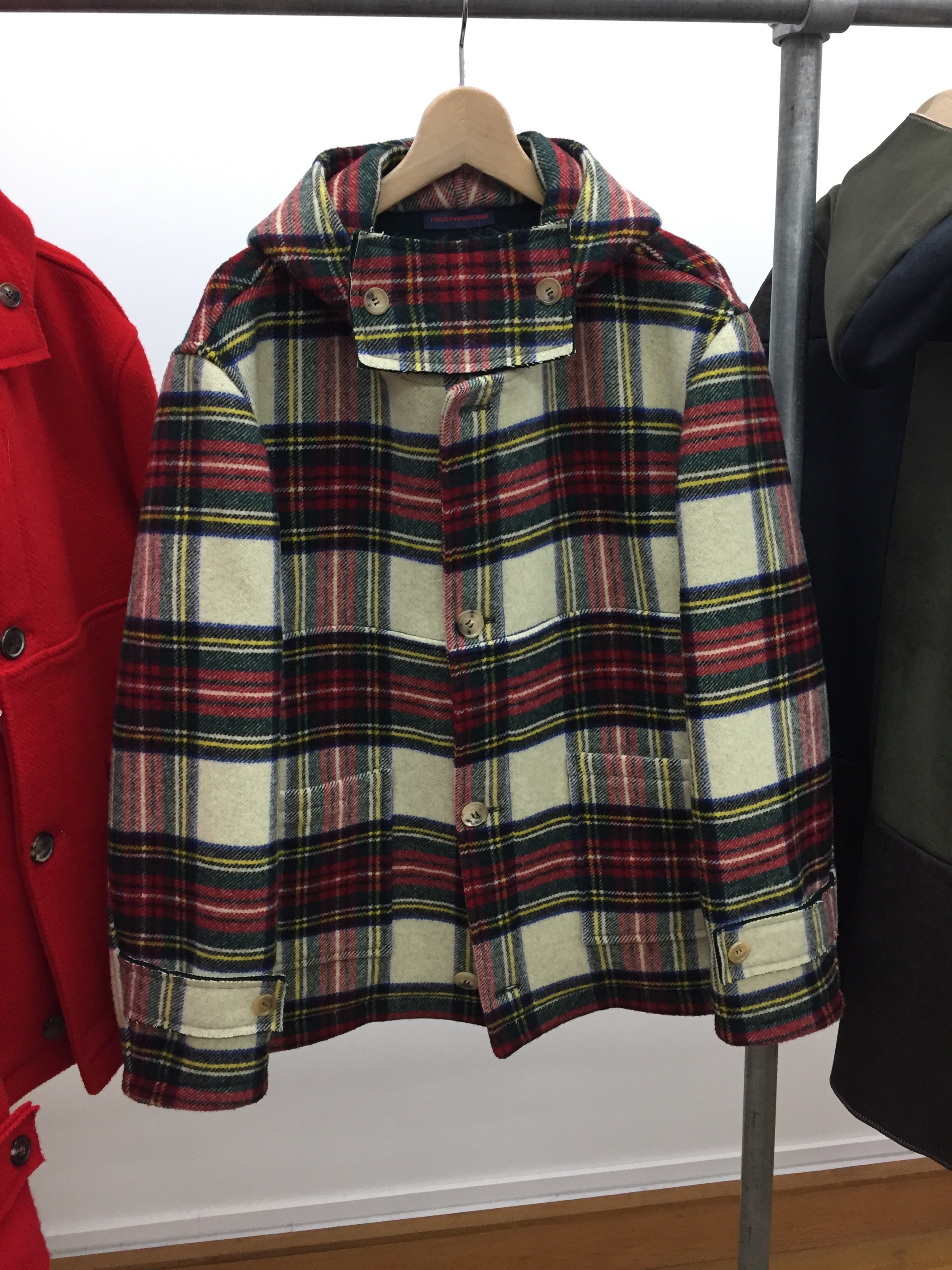 And another.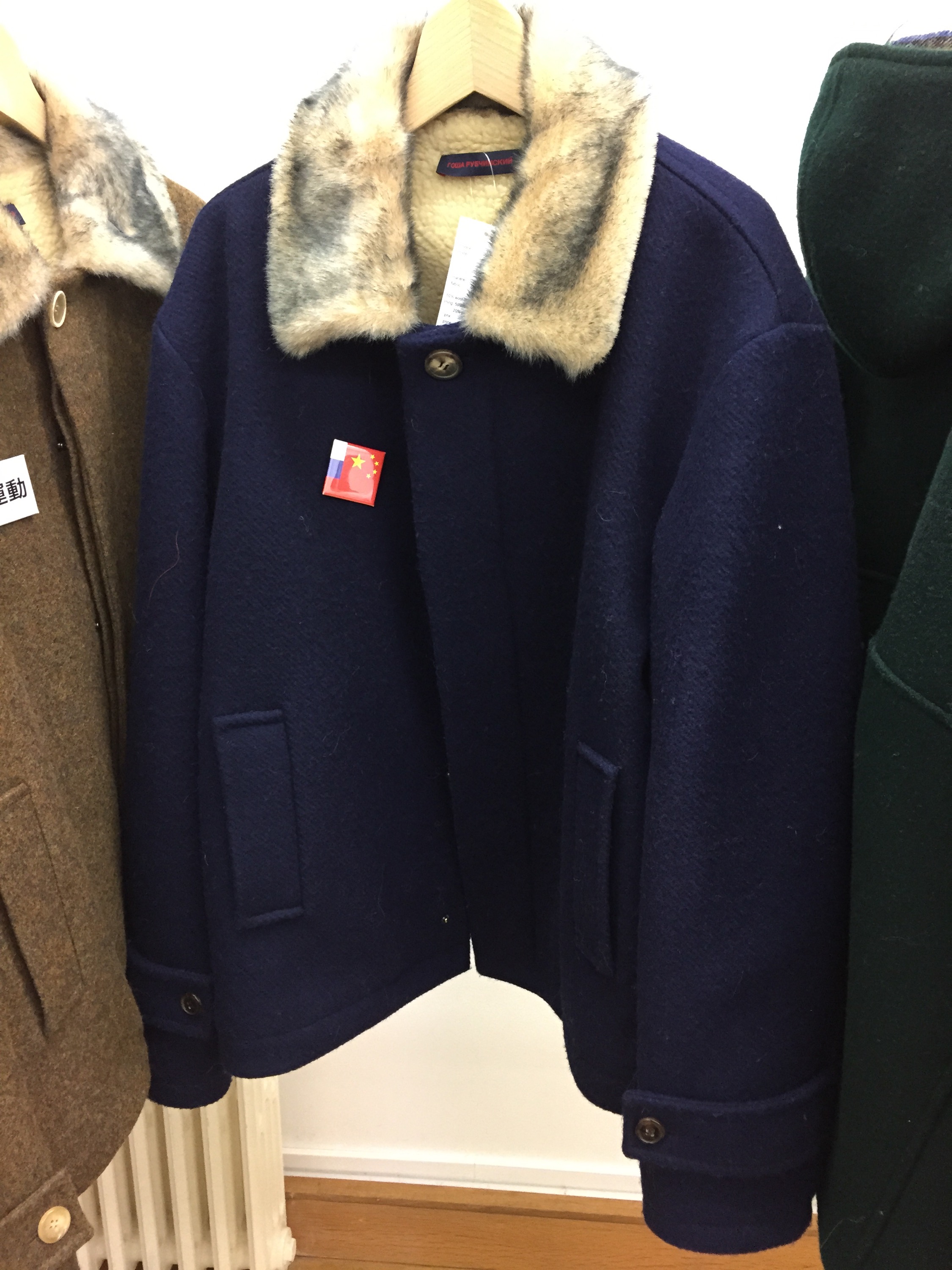 And another.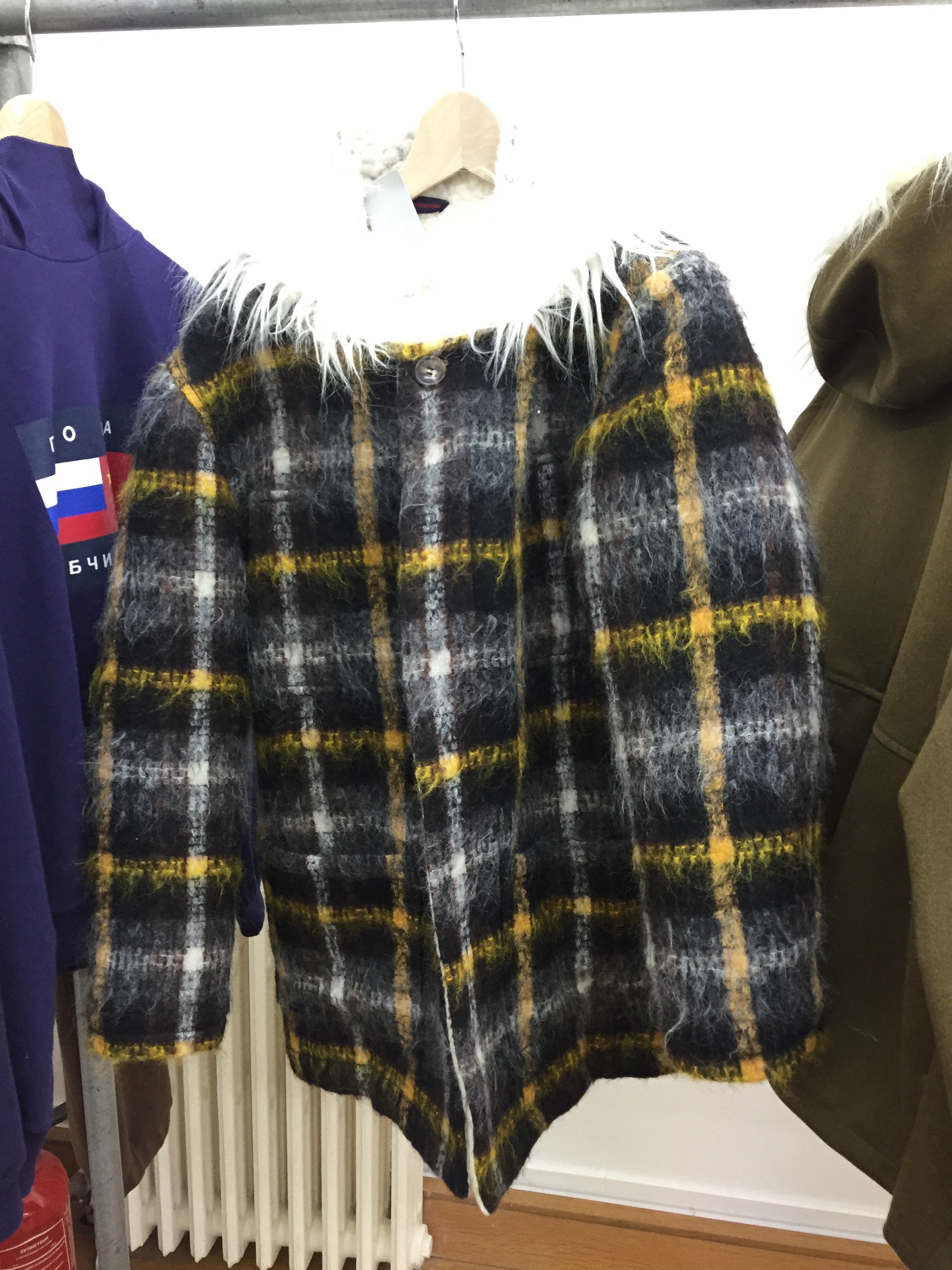 AMAZINGGGGG.
Best collection inspired by Russia and China and Nazbols ever!