The menswear students in this year's Central Saint Martins MA show were exceptionally strong.
It featured the work of the last students to have been selected for the course by Professor Louise Wilson, who died last year.
Each of the students showing menswear were unique and with their own voice, yet each were interested in showing garments, as opposed to an imposition of fantasy.
Their work instead was fantasy reality.
A suit by James Theseus Buck, with an added dildo from out of the fly.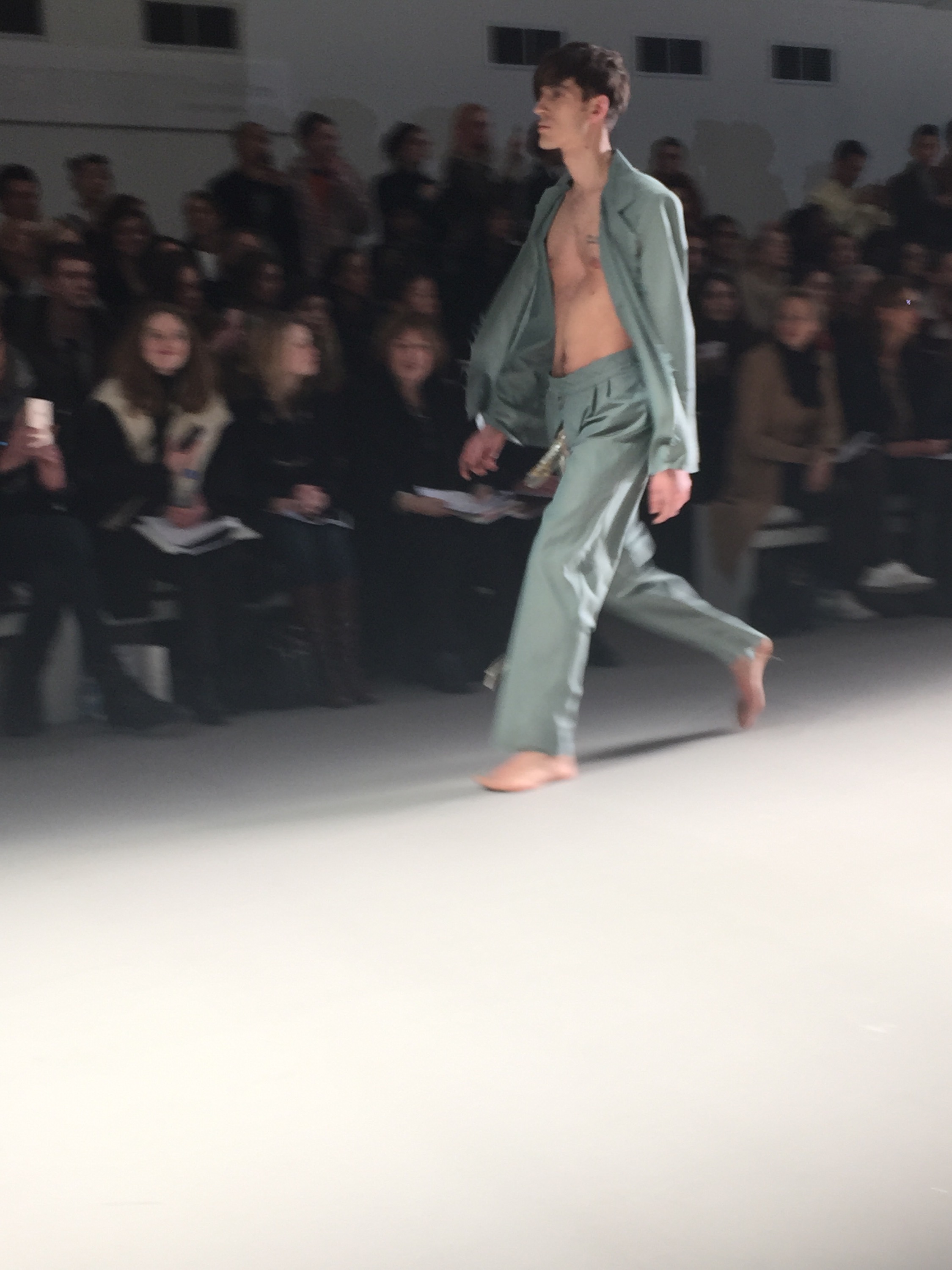 I posted a different pic of this look on Instagram last night, and @kikokostadinov said that the dildo was "resin casted with flowers in between"
Whether this is fact or conjecture I can't tell.
More from James, whose course was actually Textiles For Fashion.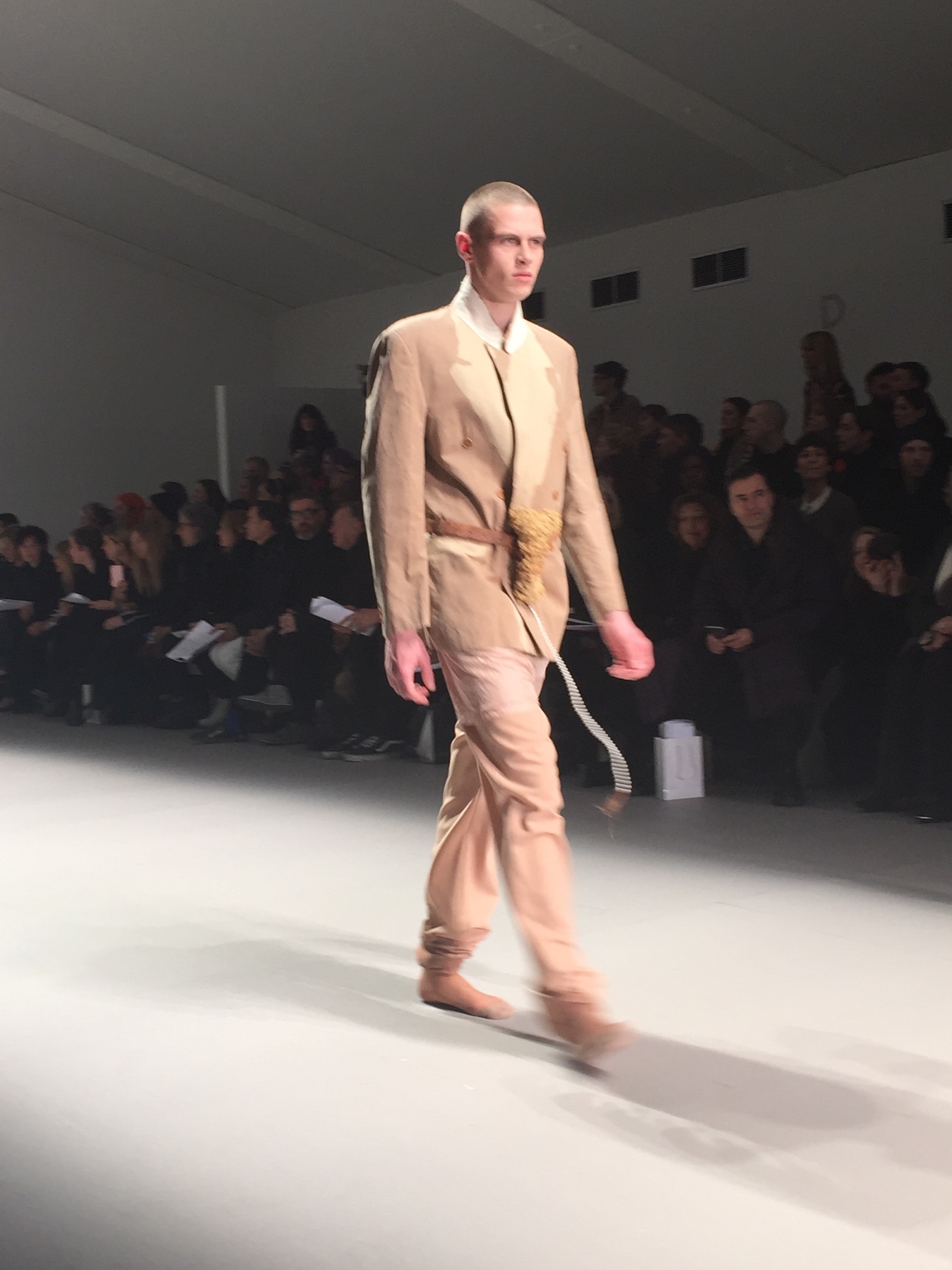 A blur, but this look was feathered.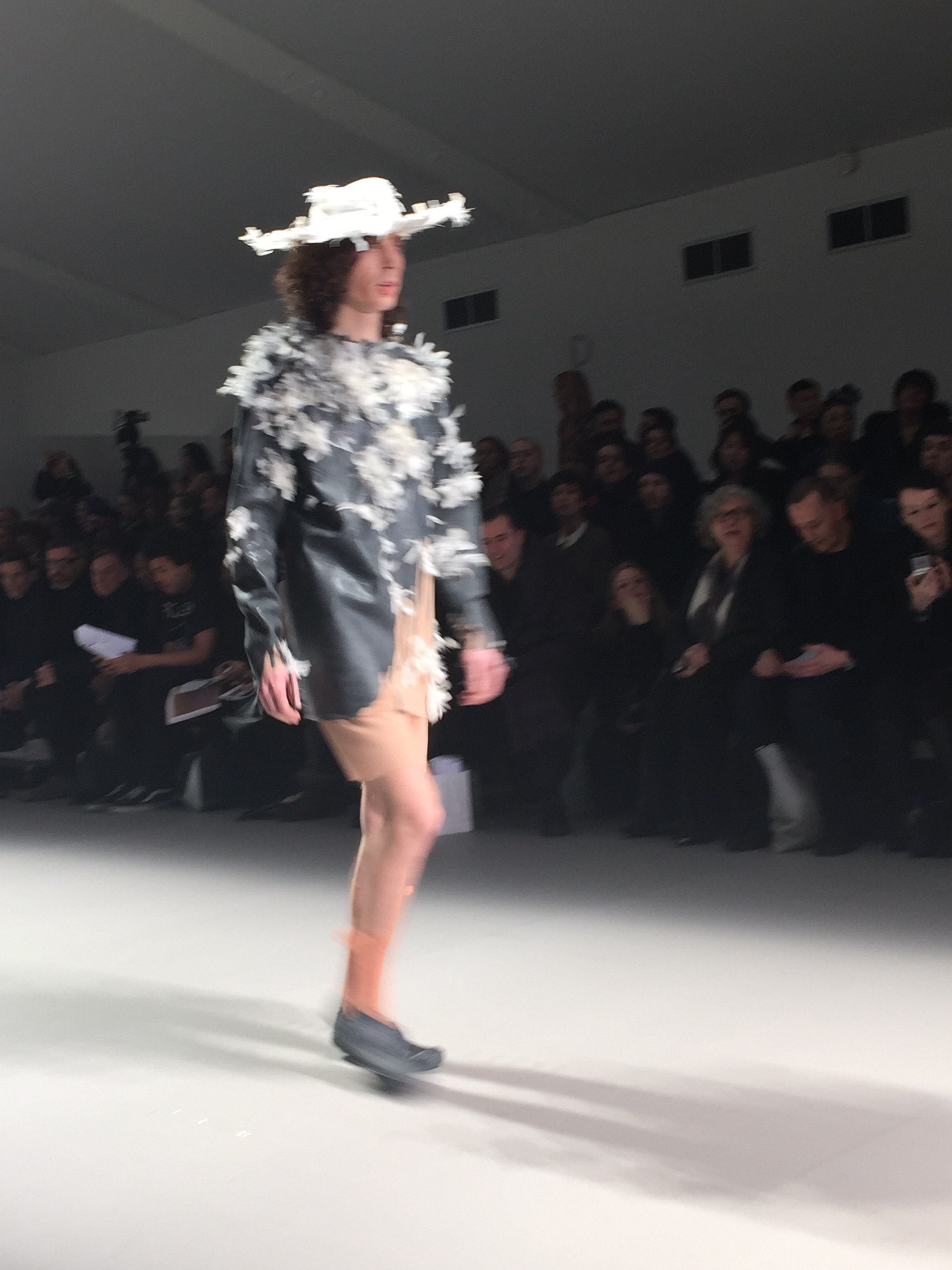 An apron look.
Layers.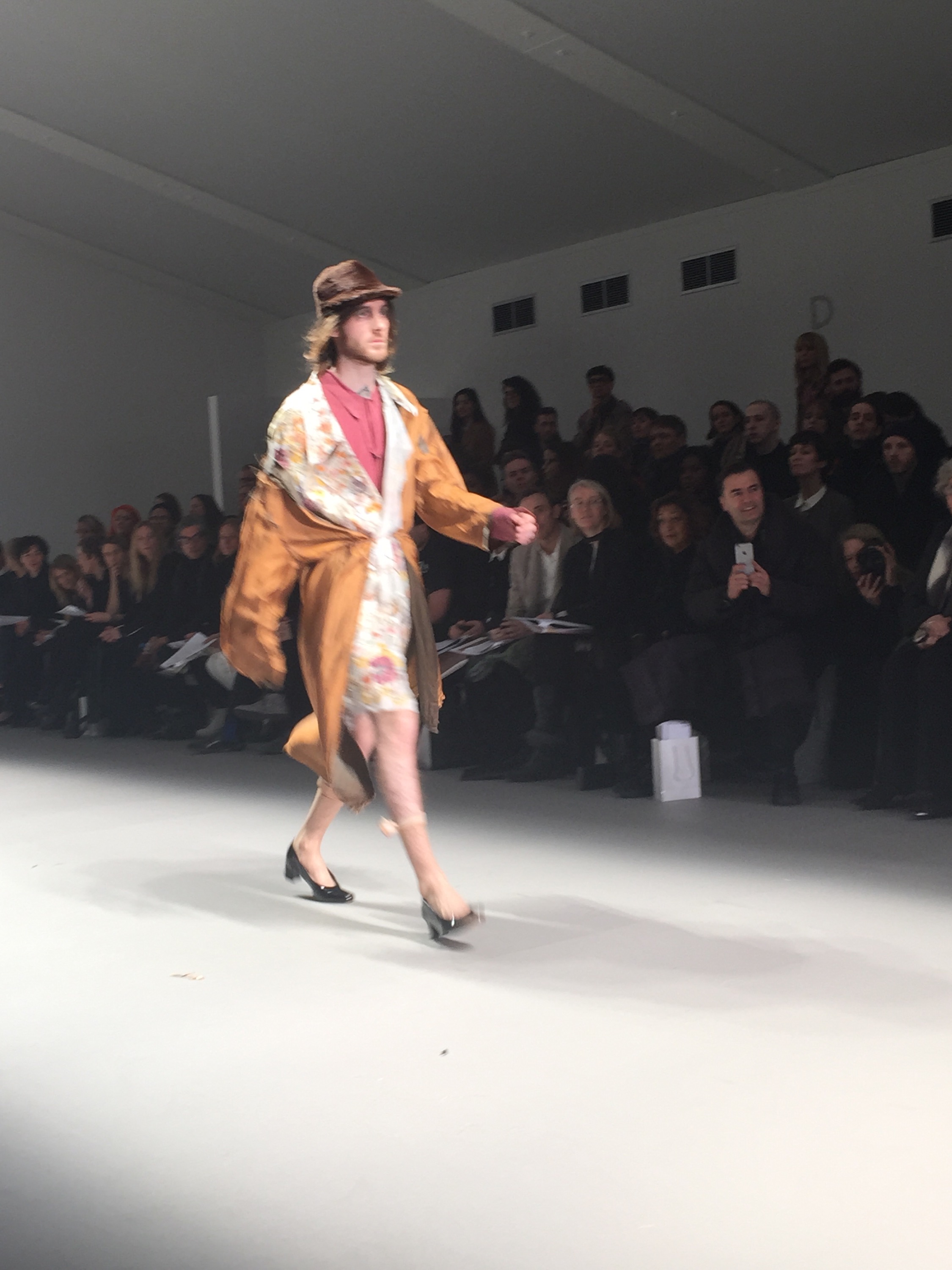 I loved the rigour in functionality of the work of Ben Rice.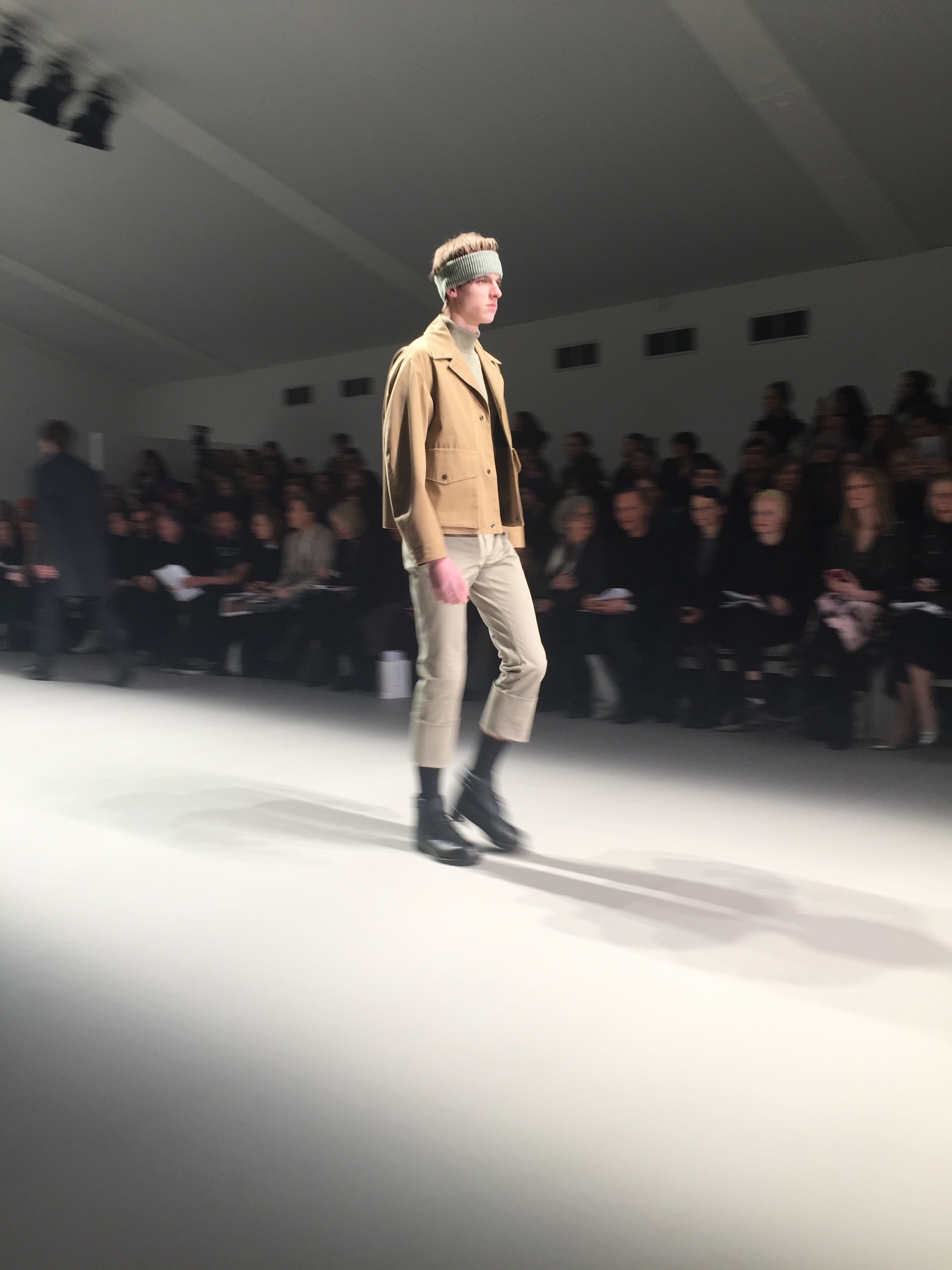 A keen control of proportion.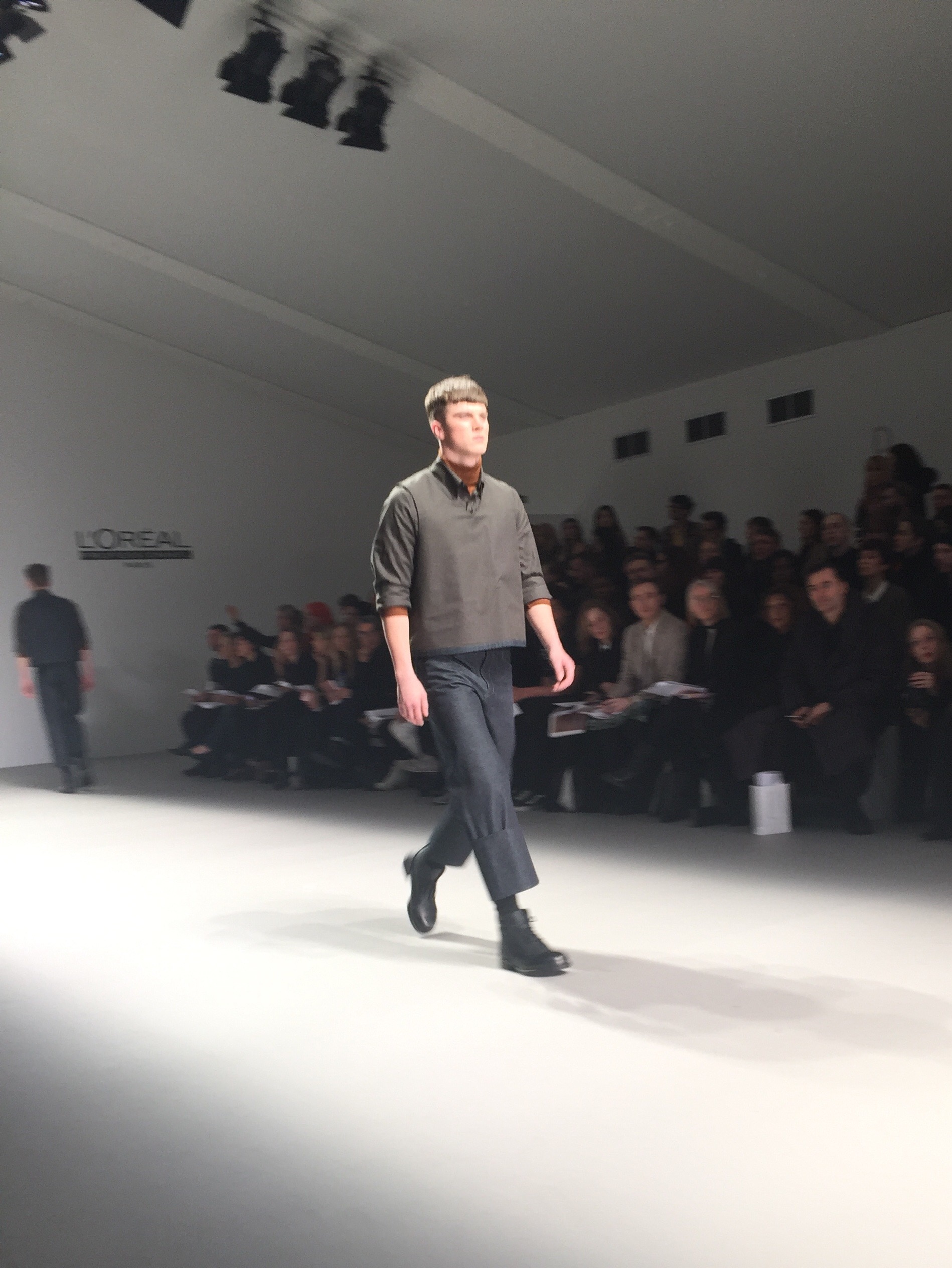 Maximilian Riedlberger showed work that was super slick and assured.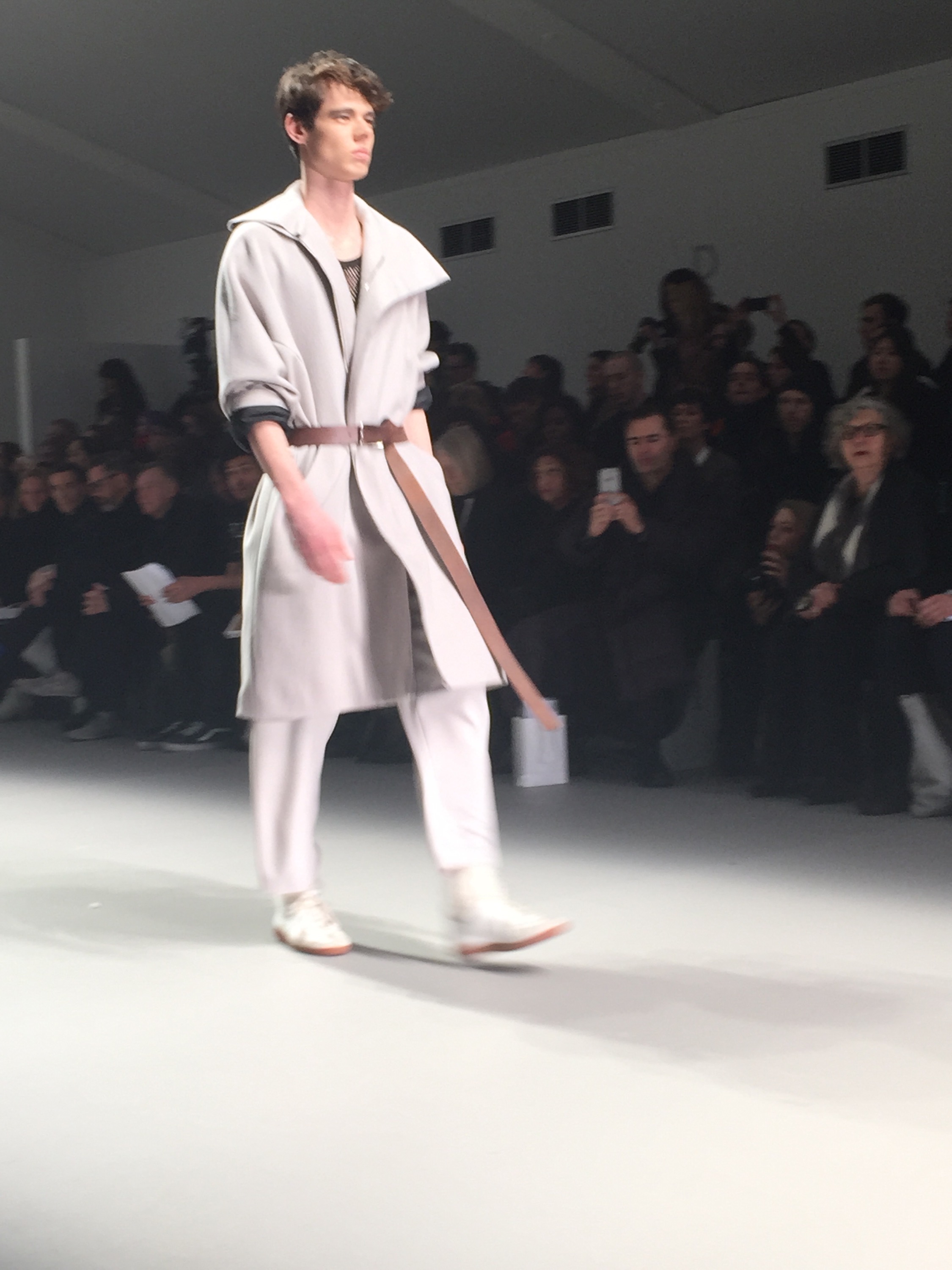 These wide trousers were excellent.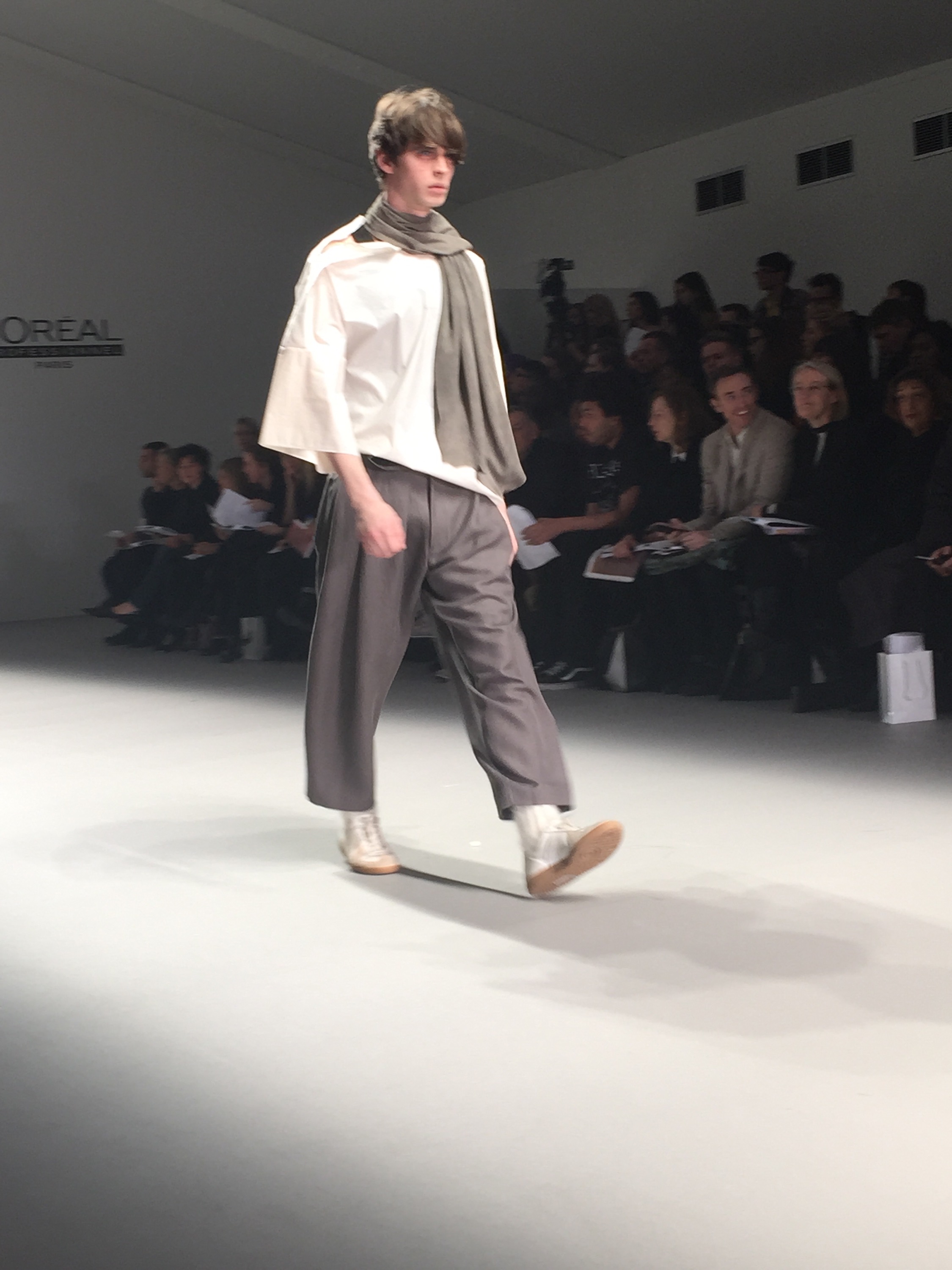 He was playful too.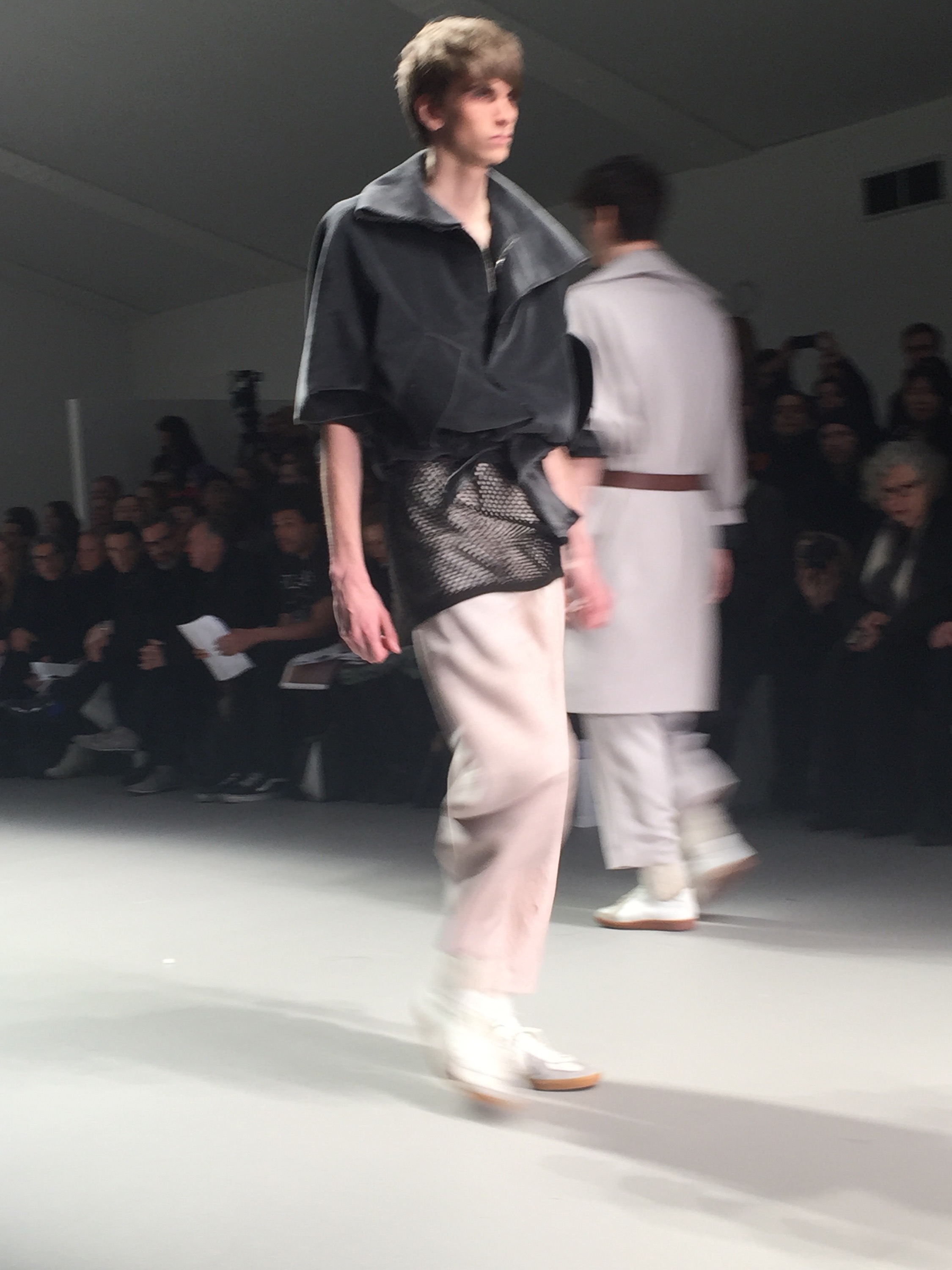 Eric Litzén had great sense of colour and proportion.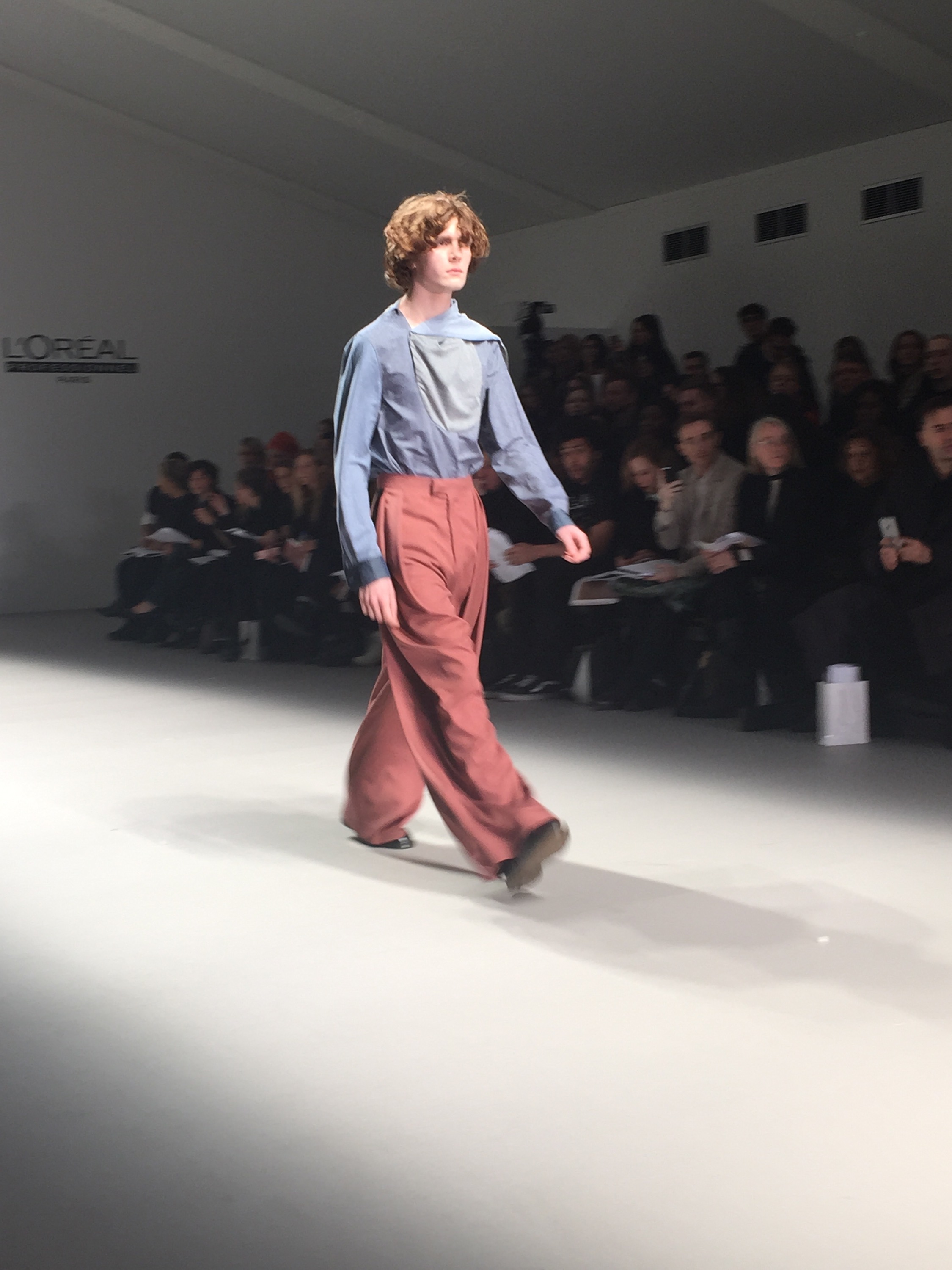 Crop and shine.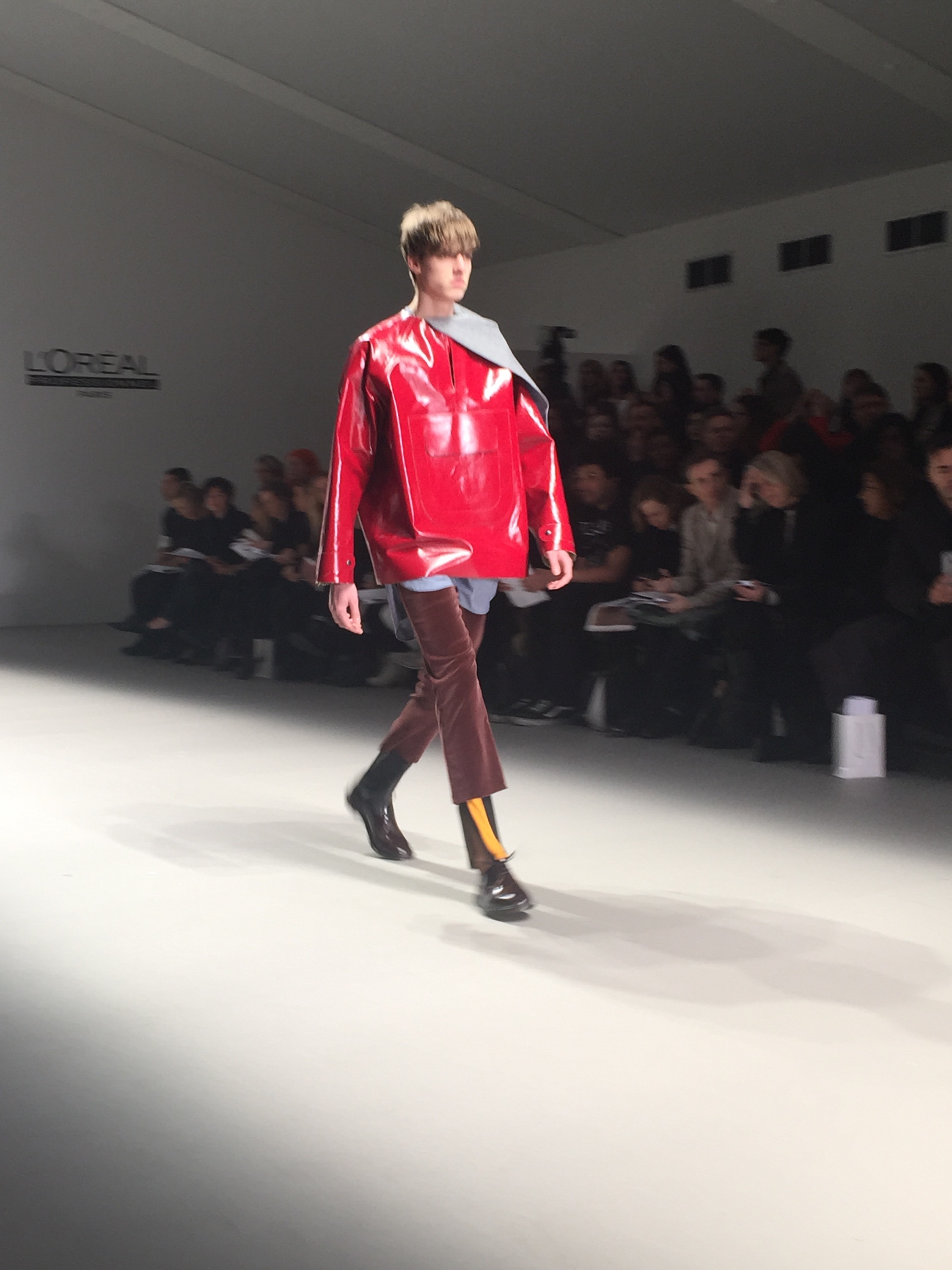 Belted.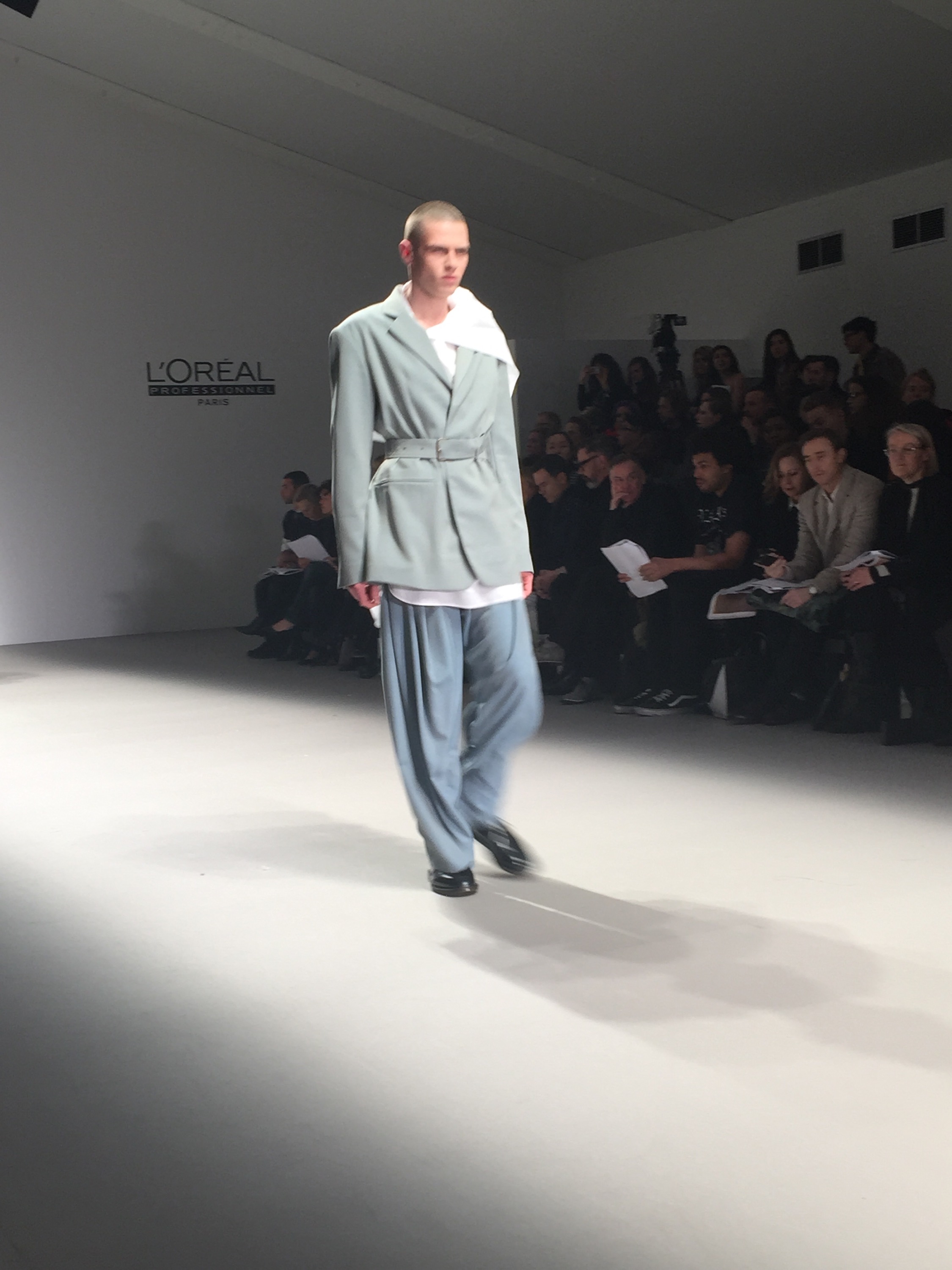 Do you see what I mean about garments?
Even when they entered into experimentation, it was always grounded in an idea of actual clothing.
Which wasn't the case in the womenswear students at all.
I found the men's students so super exciting.
Their work felt alive with future possibilities of what menswear could be.
And the effect they can have on what men wear. In real life.