Jun Takahashi just showed his autumn/winter 2015 Undercover show in Paris.
It was extraordinary, a proper show rather than a parade of product, as so many are nowadays.
Here are some images.
A trench, extended.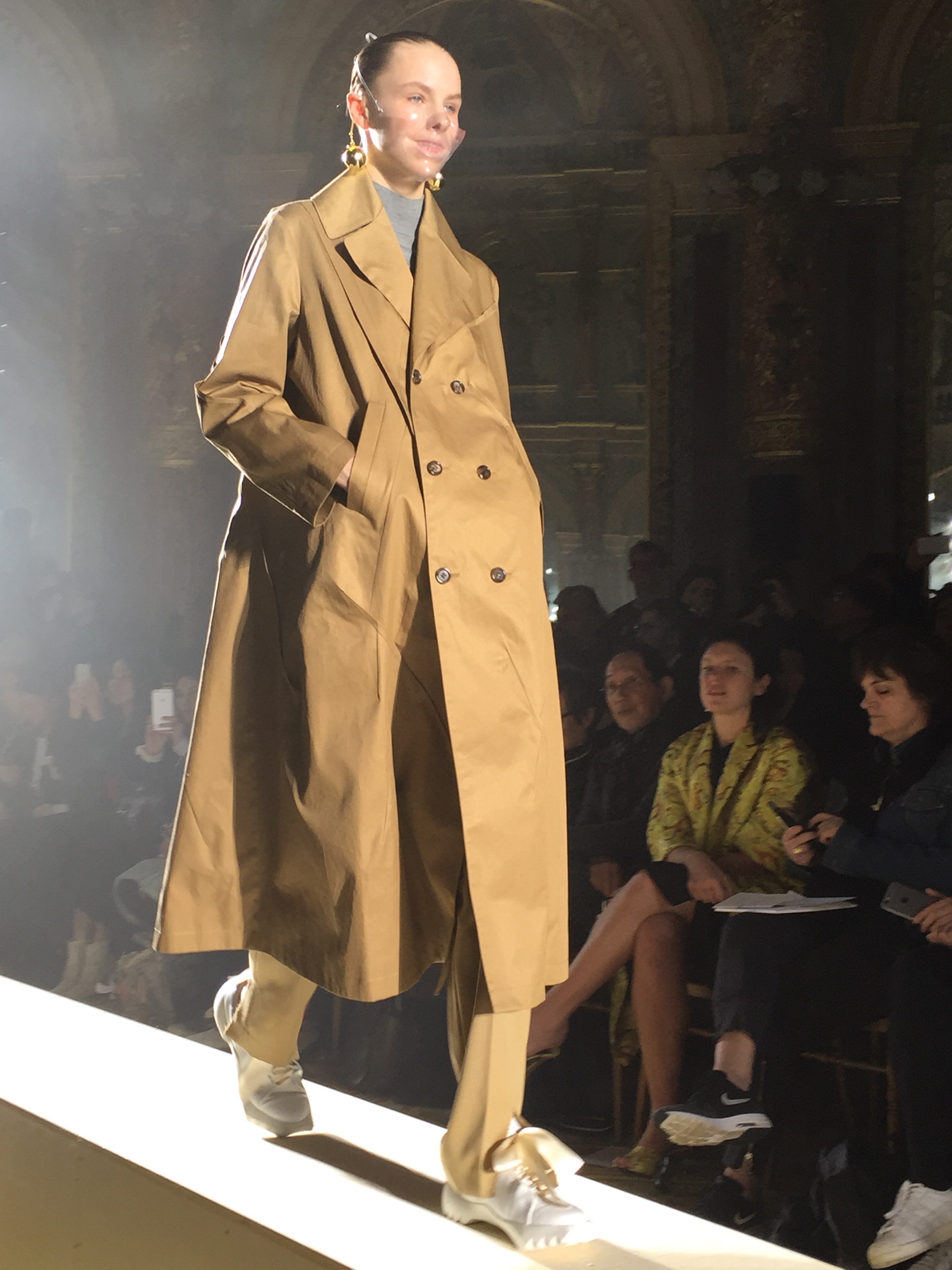 All the models had those face masks, by the way.
Can you see the knife on the left chest of this draped entrail coat?
More than a hint of the overriding theme.
BTW don't the cut off jeans beneath look great?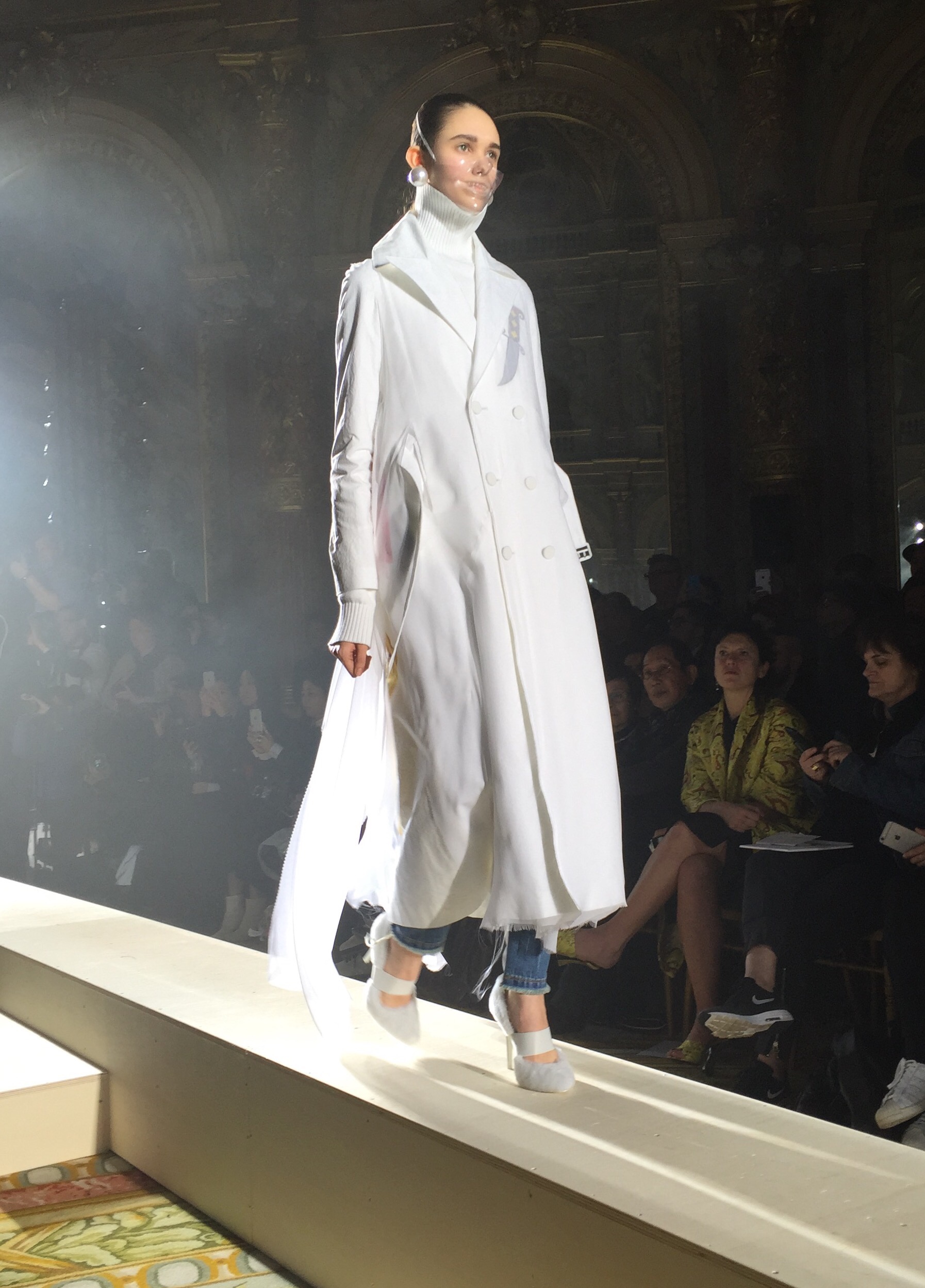 A biker, warped at the back.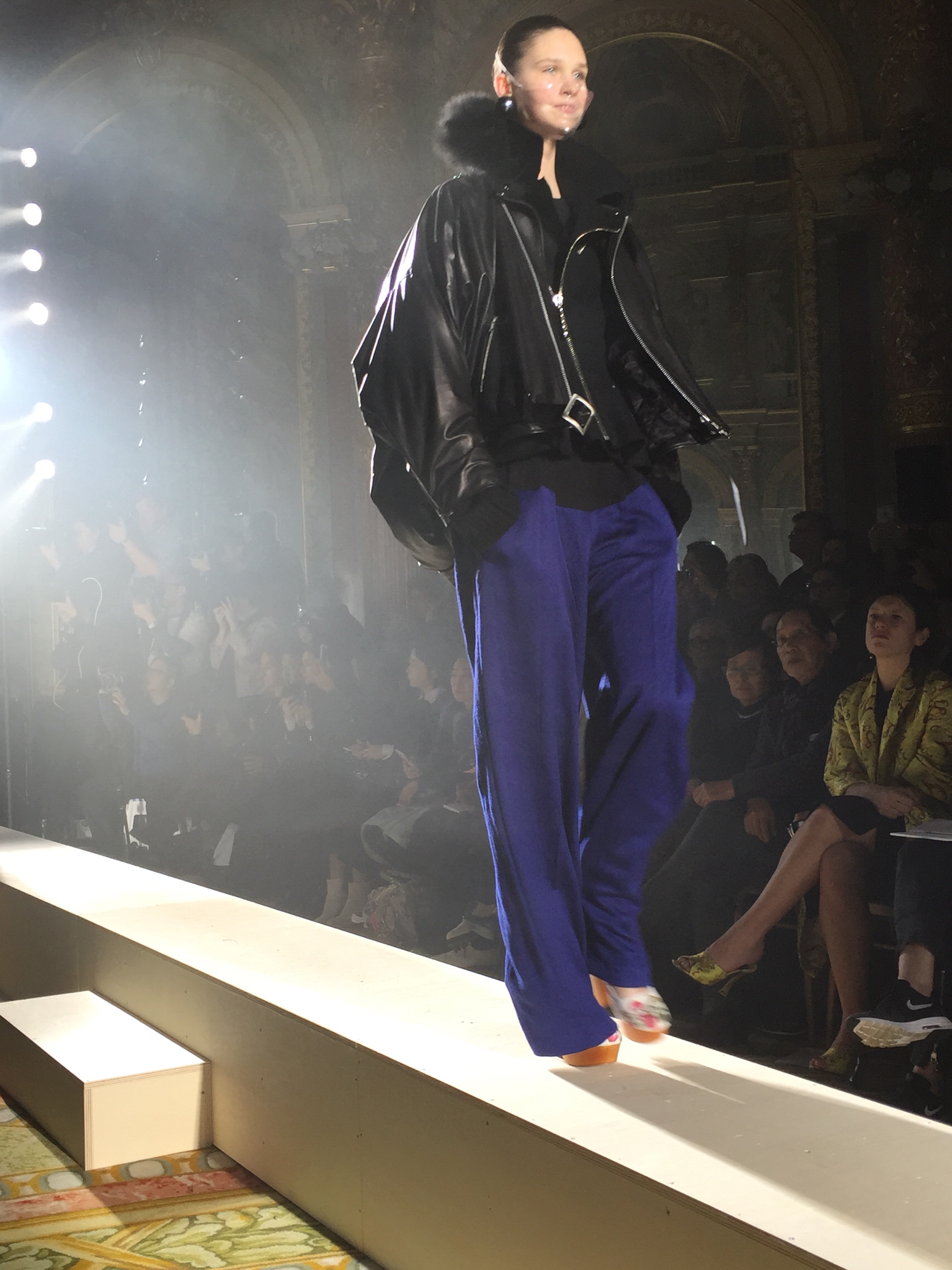 That back.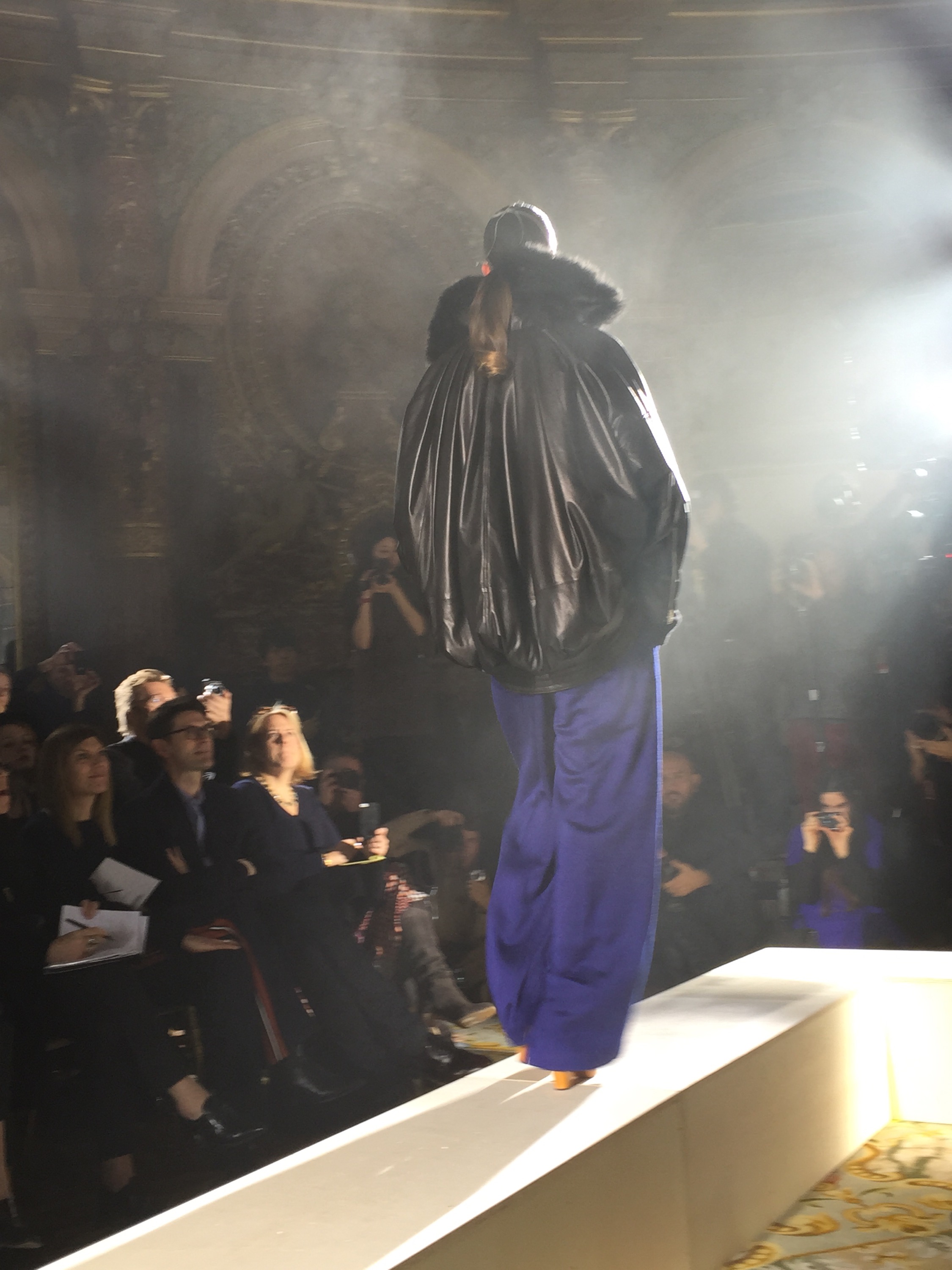 A warped baseball jacket.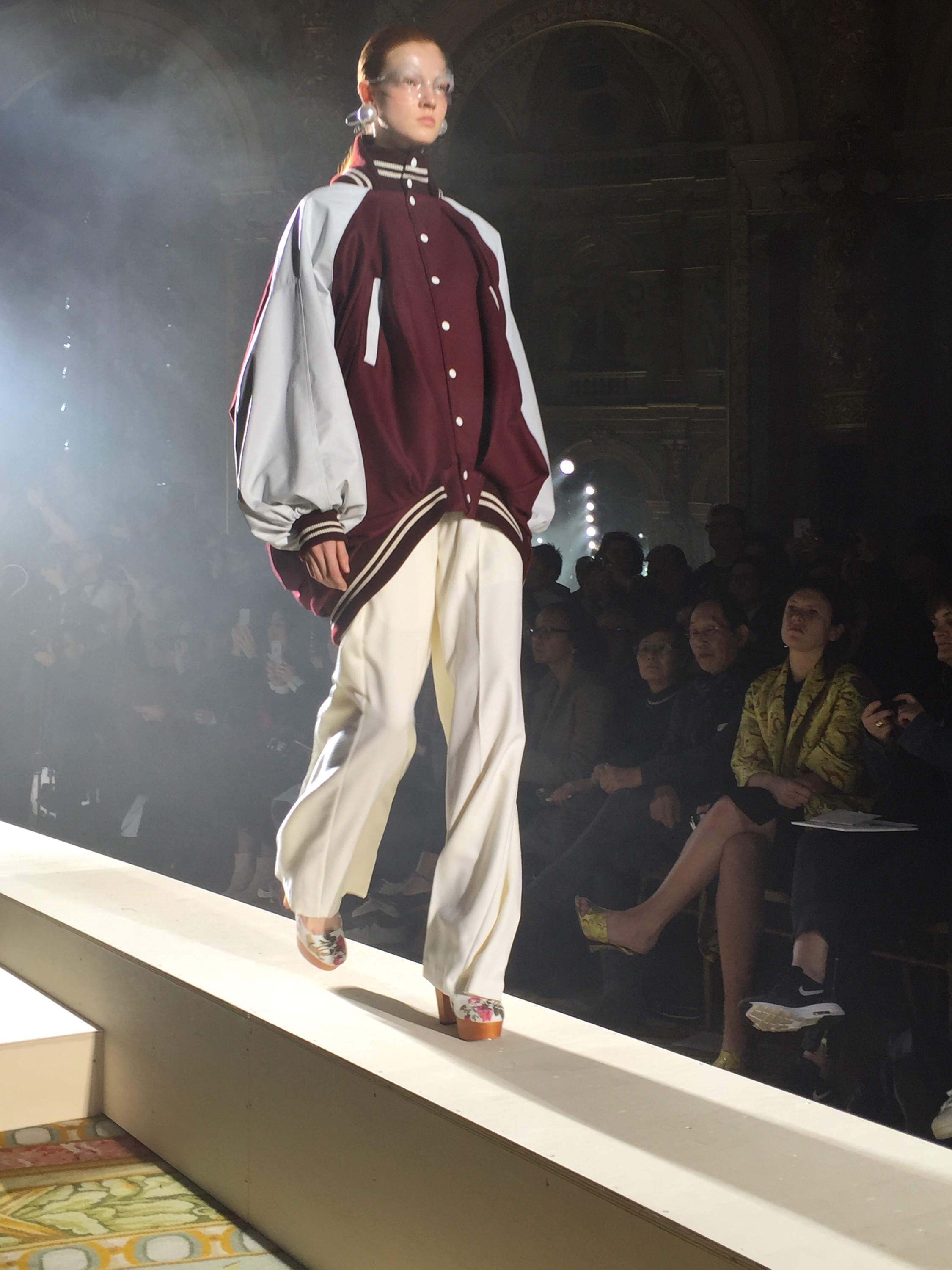 I mean amazing.
A warped bomber.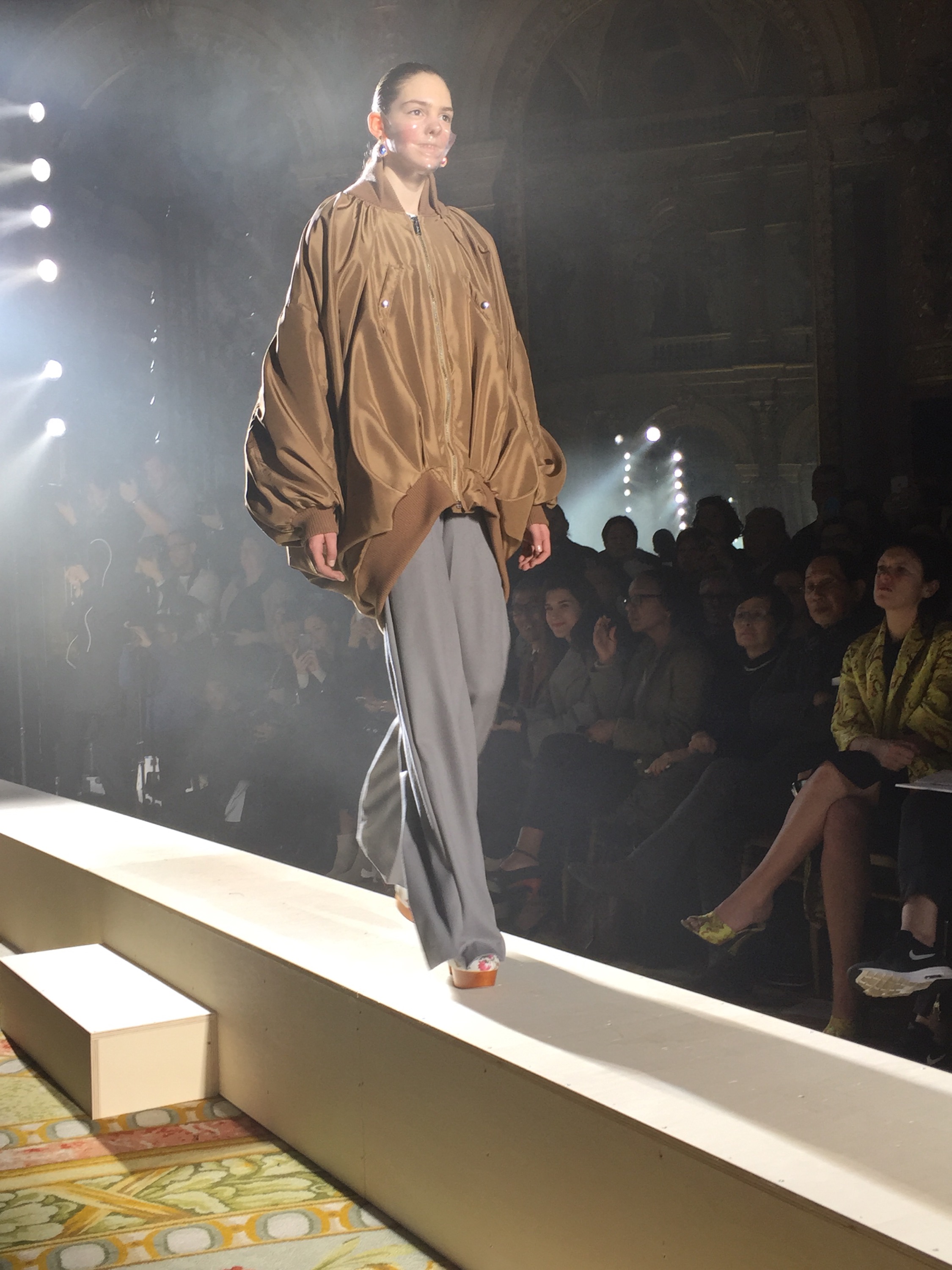 Slashing sometimes leads to joining – a little jacket, jewelled collar and adjoining trench tails.
Not sure how what joins on to what exactly.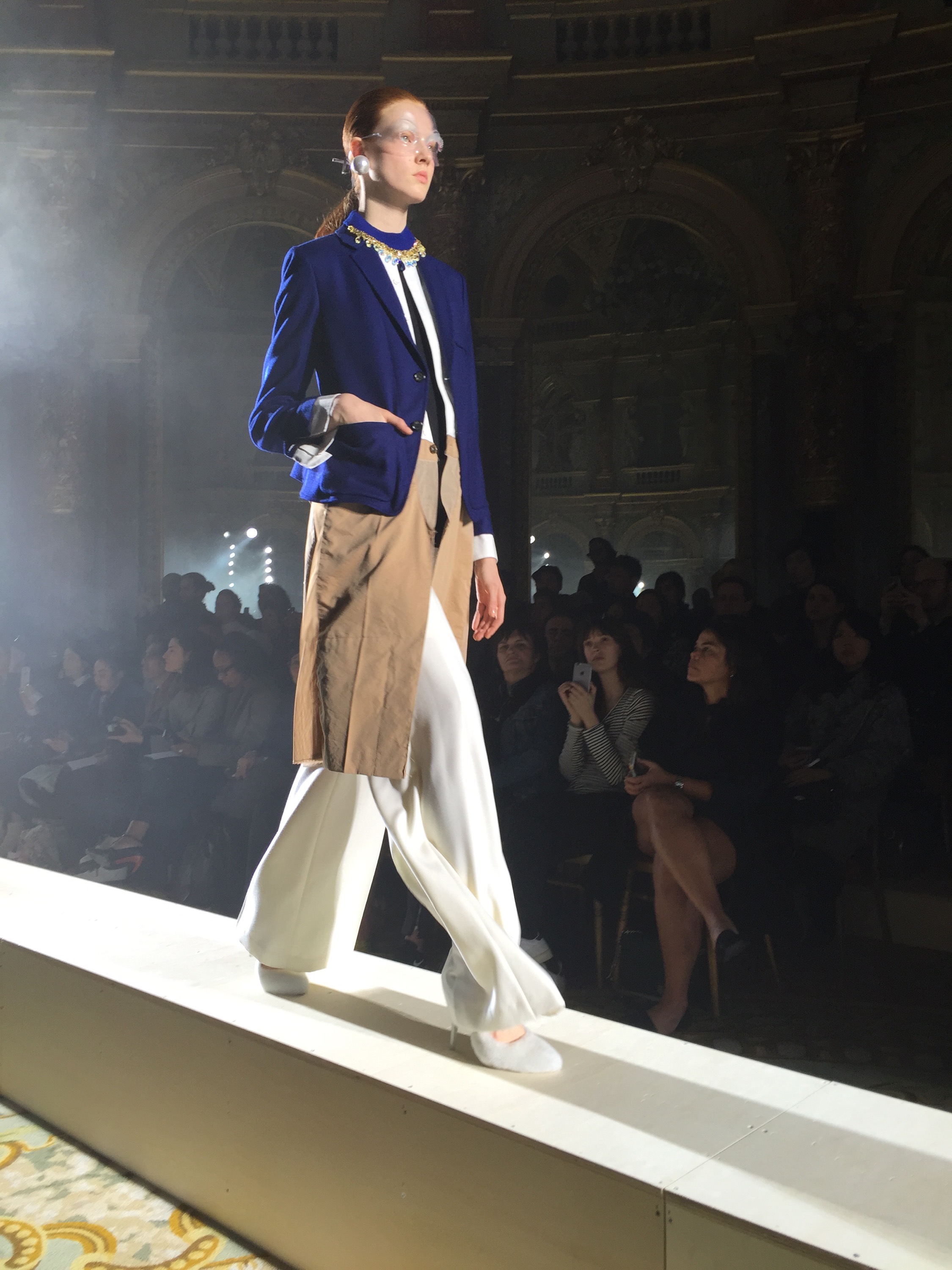 Similarly, a cardigan/shirt/slashed trouser/lining combo.
Kind of extraordinary.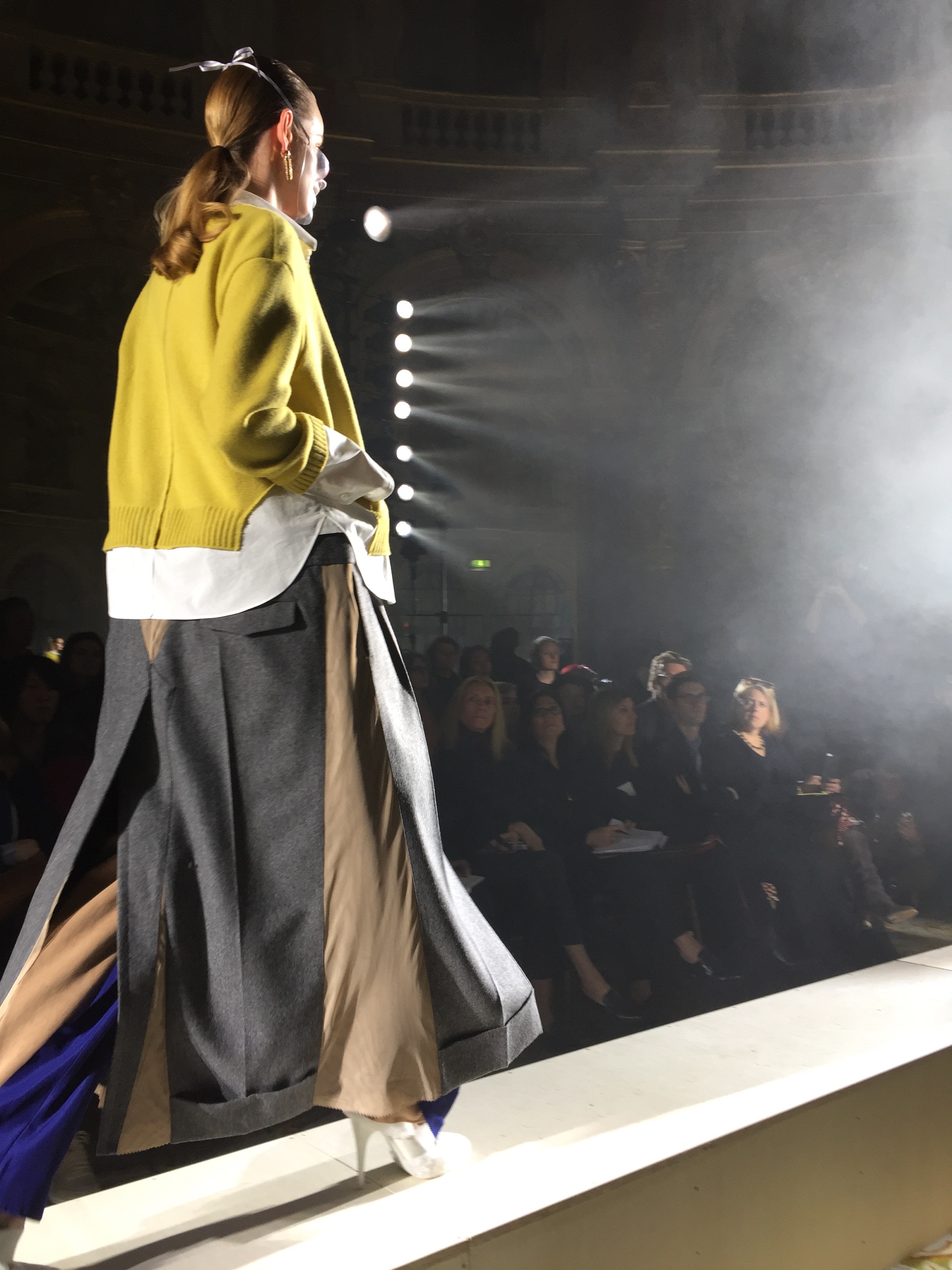 Time for some real slashing.
Slashed plastic jacket, which walked out to a Hitchcock soundtrack.
(Those of greater Hitchcock knowledge would be able to say which film)
(I mean it's obvious which one I want to guess but still)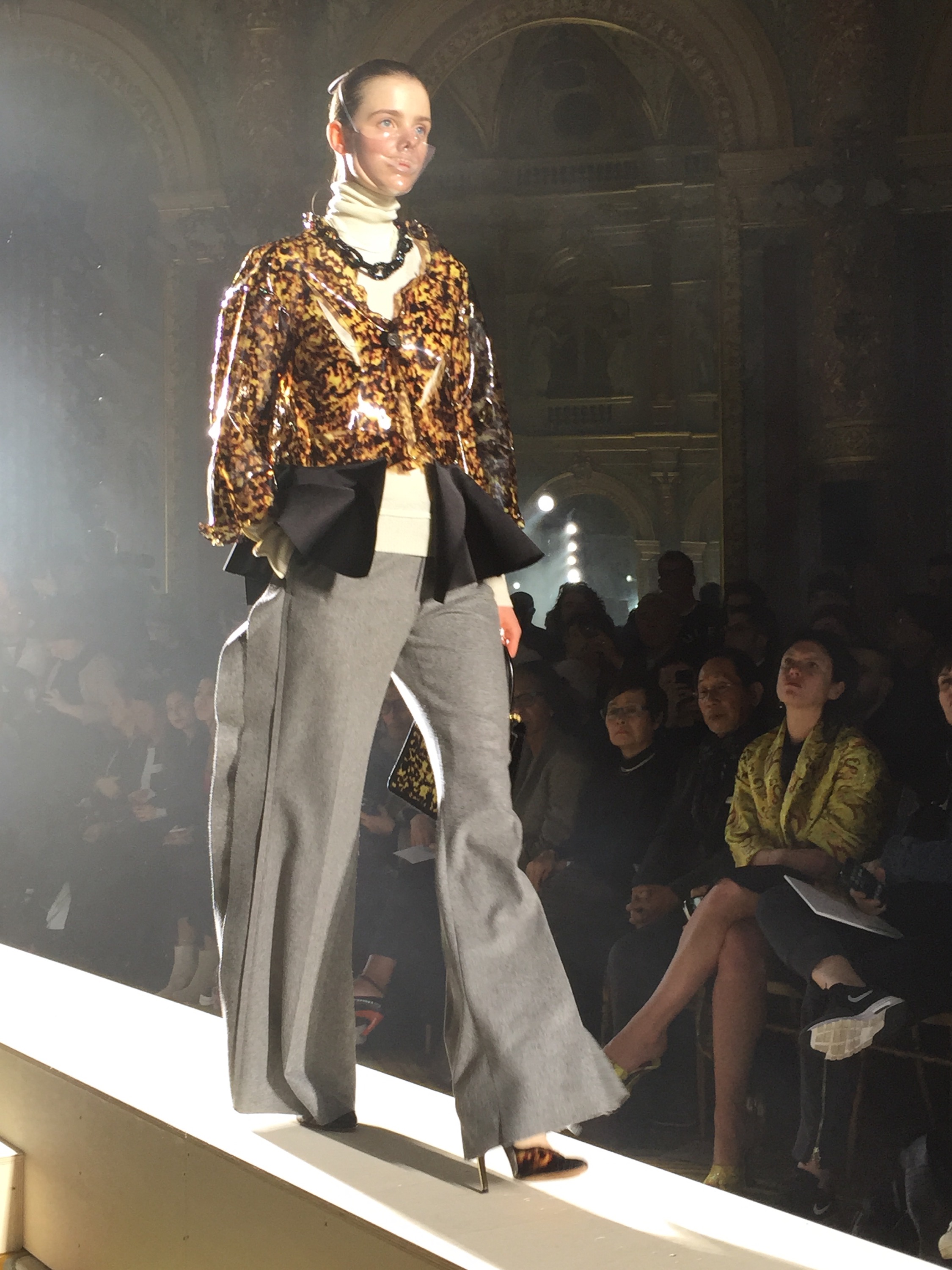 A longer plastic coat.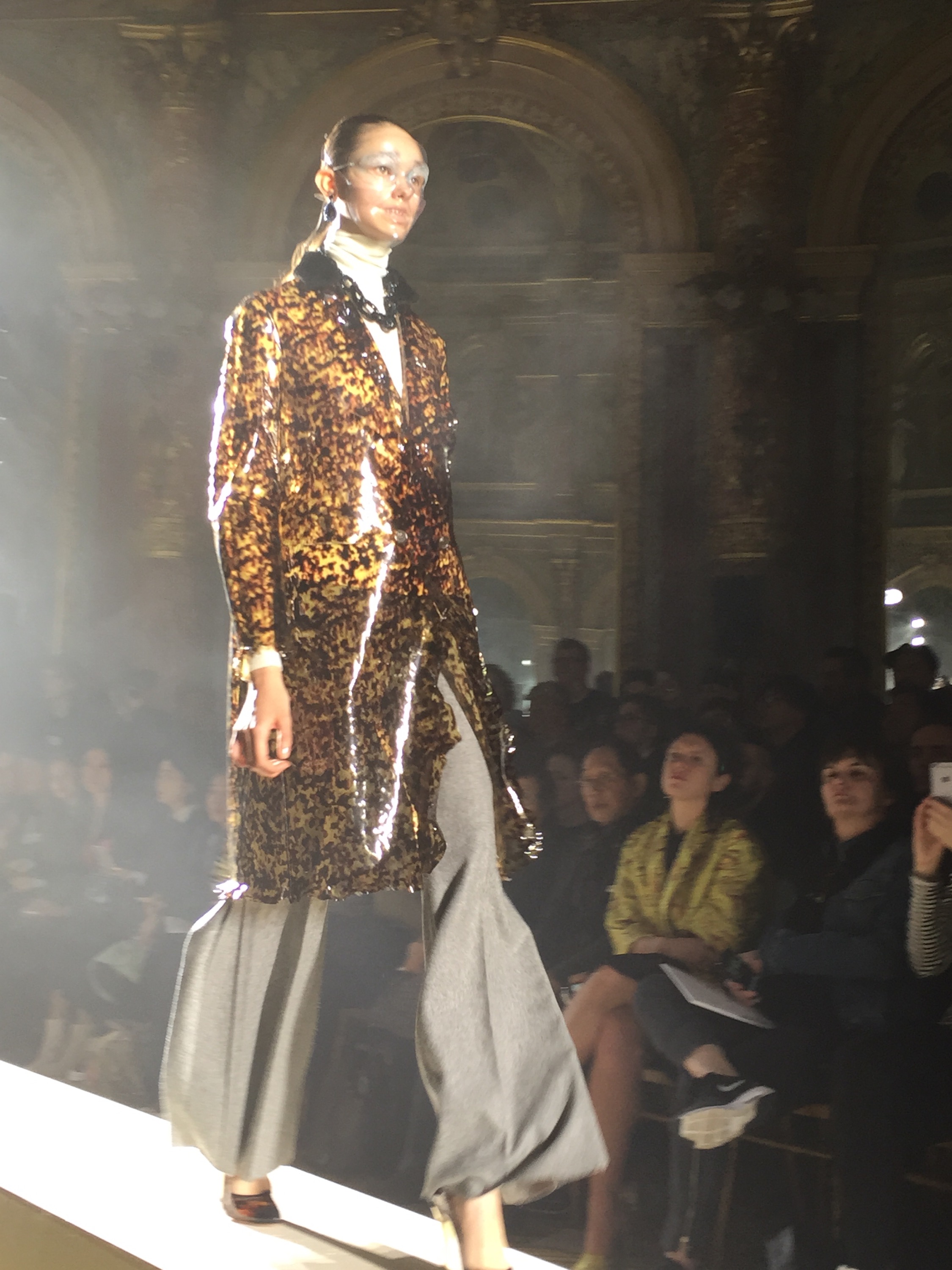 The last looks came out to Johnny Cash's cover of Hurt.
A shard coat.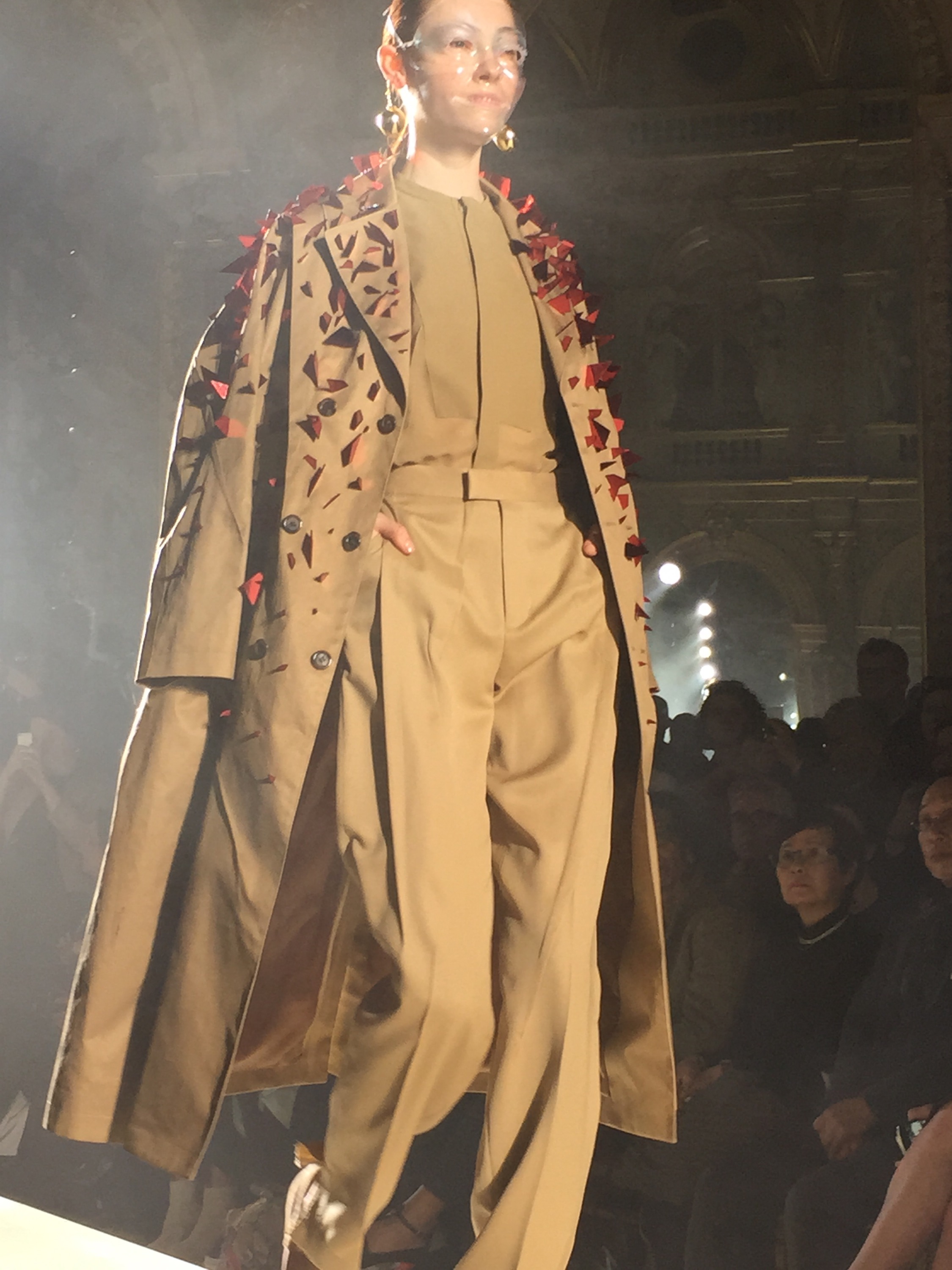 A shard pantsuit.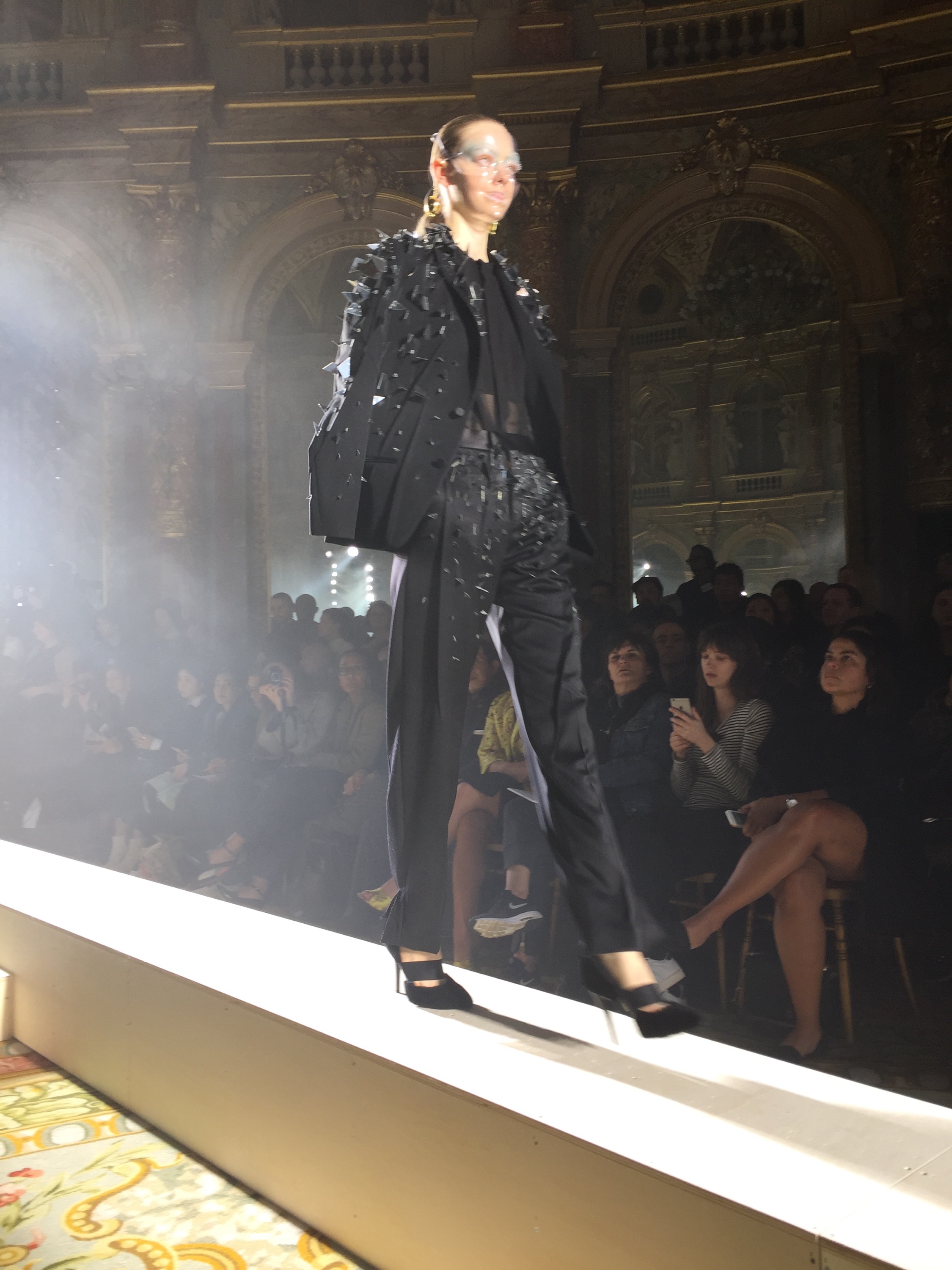 Last look.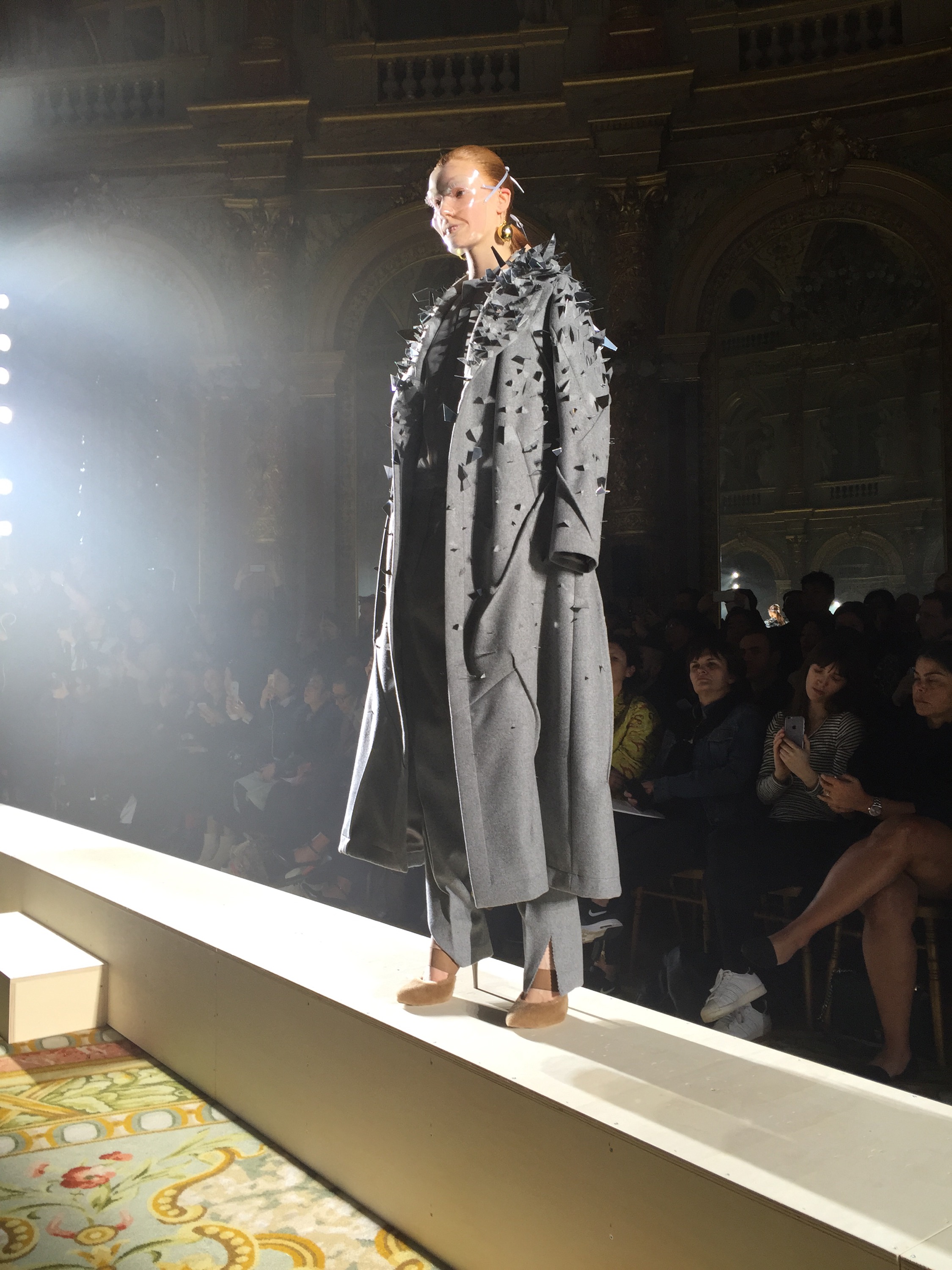 An unsettling, jolting, absolute pleasure.
And in creepy hand news, a couple of the looks had prints of that creepy hand I wrote about during menswear.
End of creepy hand update!
And, um, end of whatever this is!
Not a review.
Just me gabbling on really.
Anyway.
Whatever.
Done.