Grace Wales Bonner is taking part in Fashion In Motion at the V&A today.
A real honour for a designer who has only staged one presentation.
And a mark of her importance already.
The set-up expands on her presentation at the Fashion East Installations at LCM in January (if you're quick, there's another showing at 5, then at 8).
Her models took a series of poses, accompanied by a choir singing black spirituals.
The experience was powerful.
Some images.
A model walks in.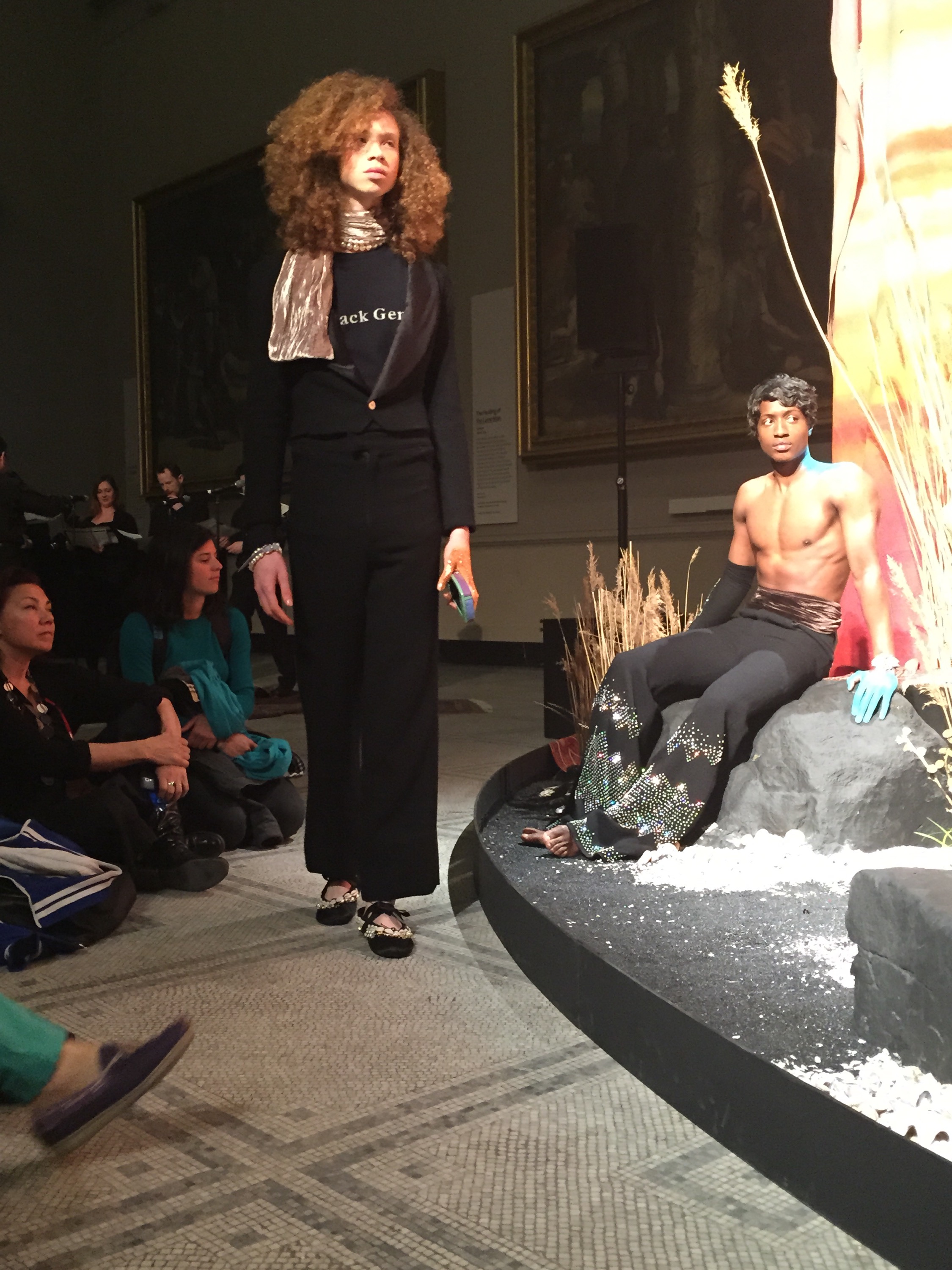 Those ballet pumps.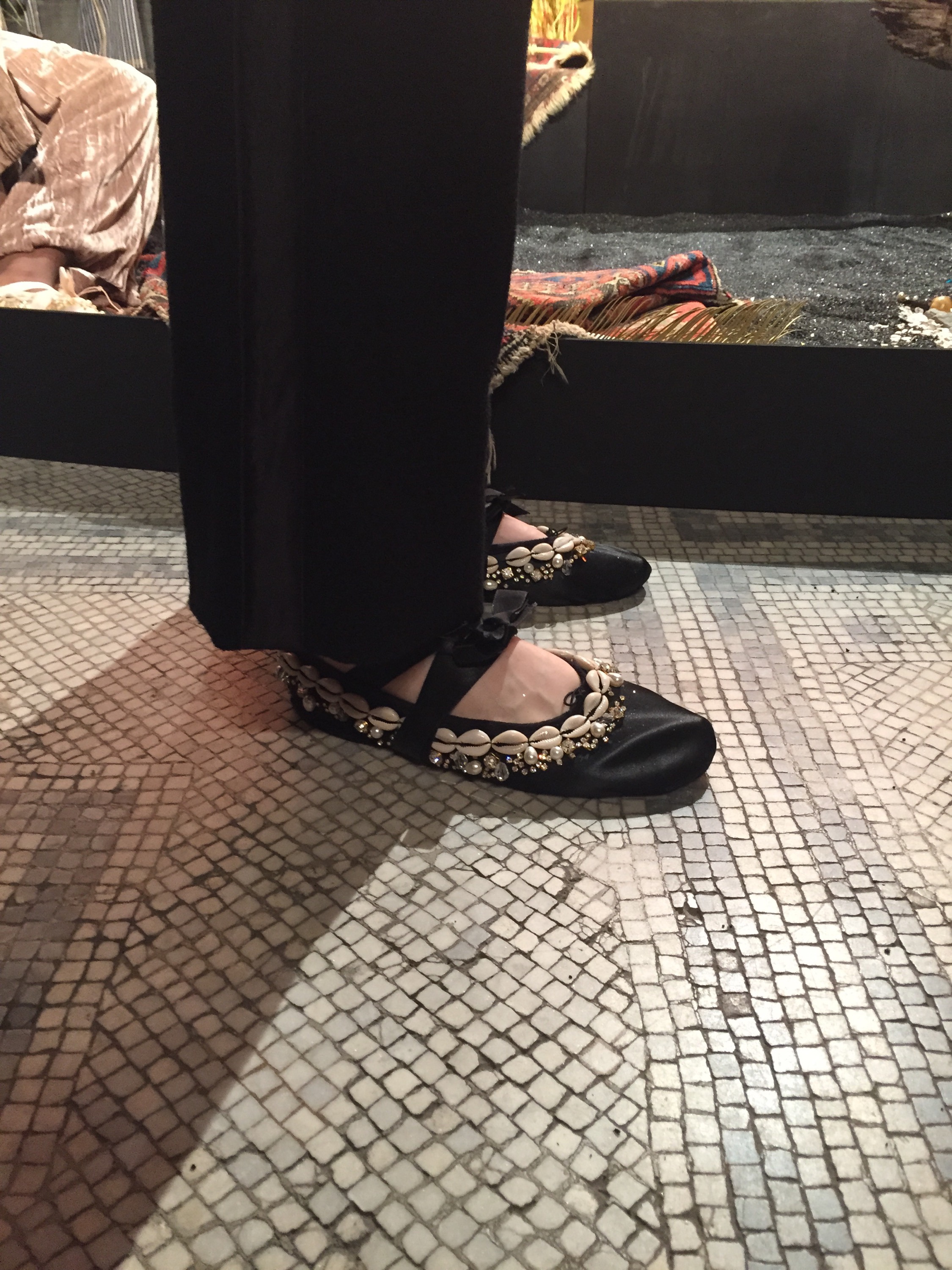 He takes his place on the set.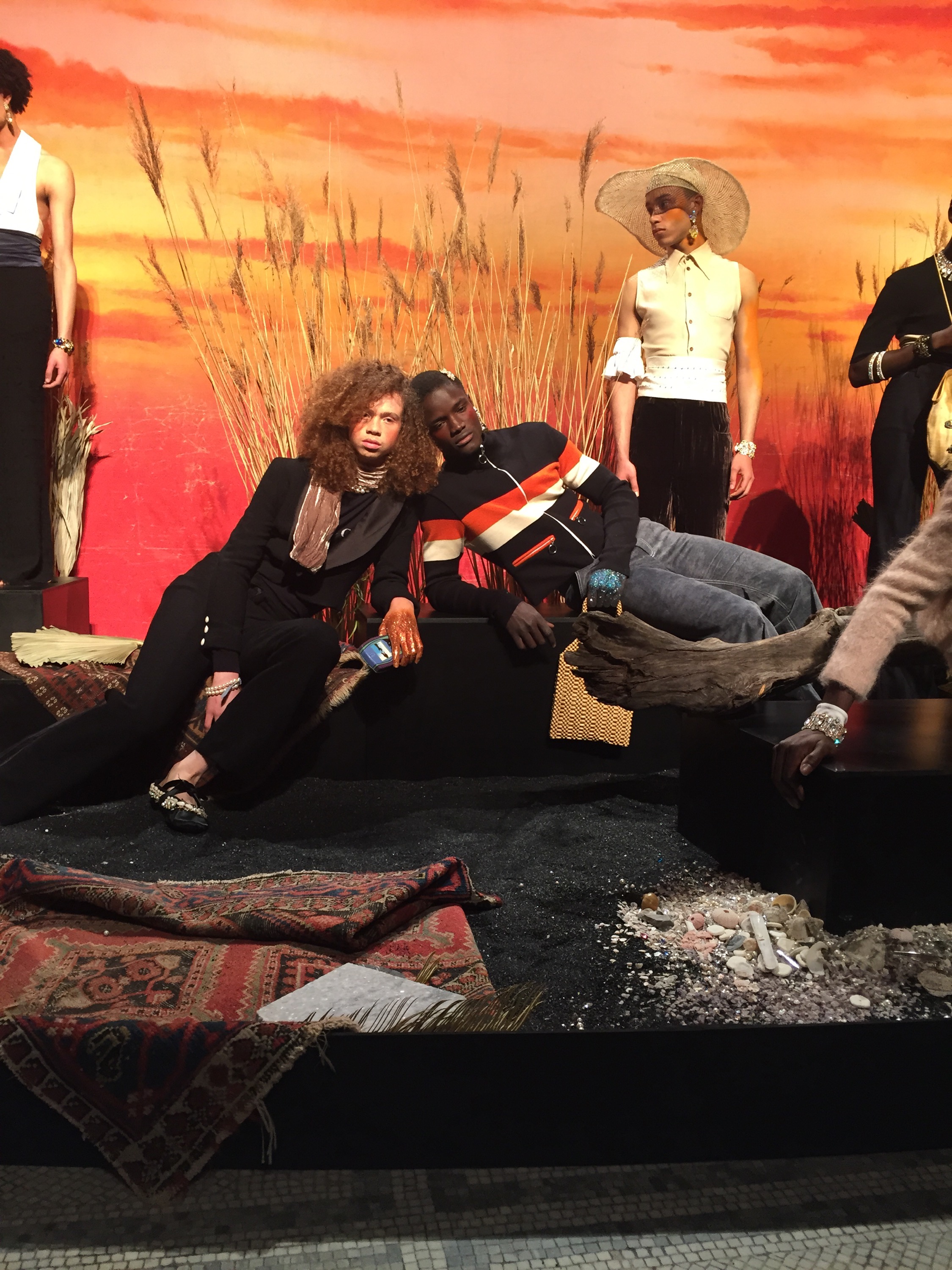 The choir started to sing an ANC hymn from the 70s, and the pose changed.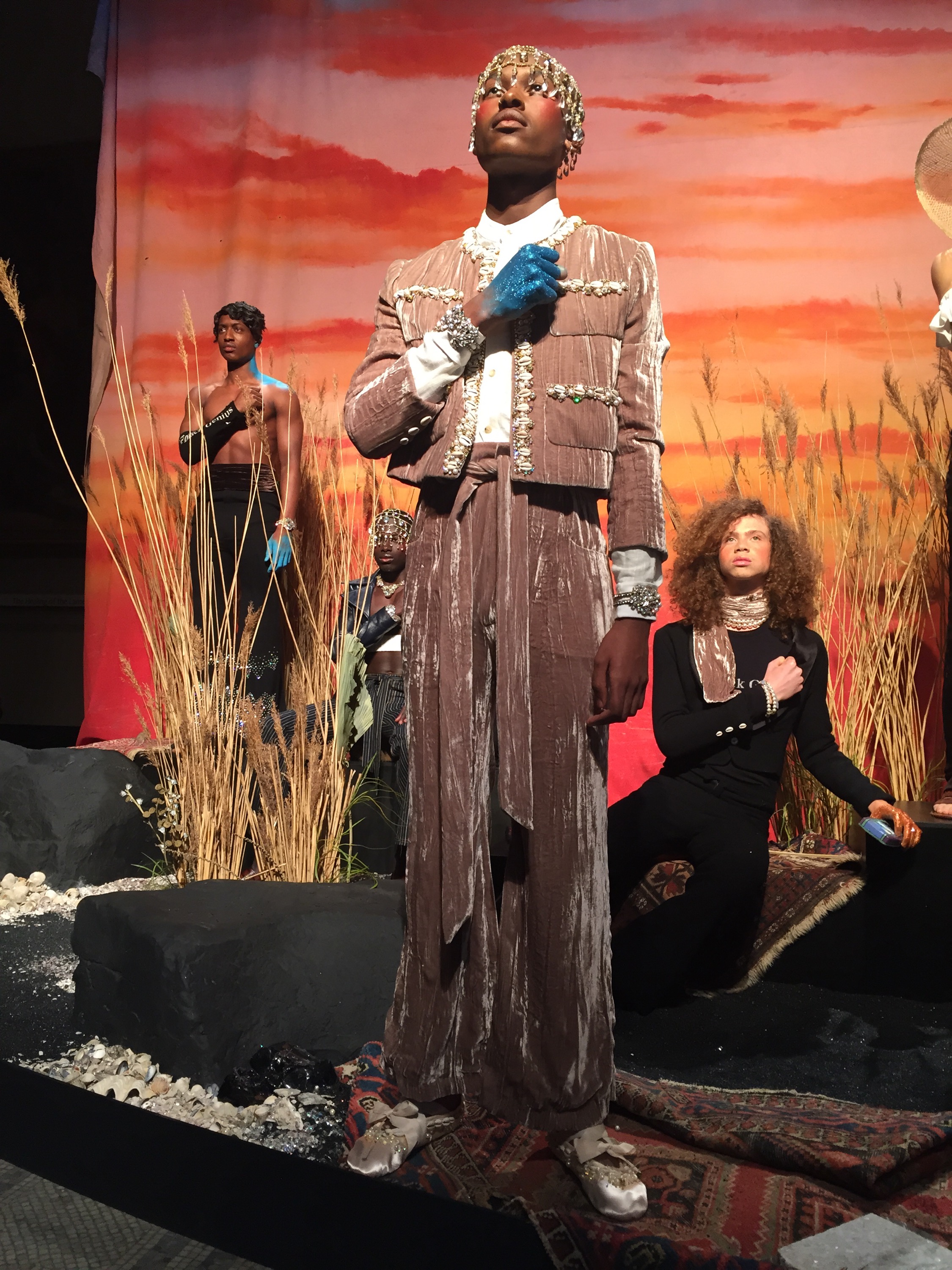 Another view.
A different song, a new pose.
Another.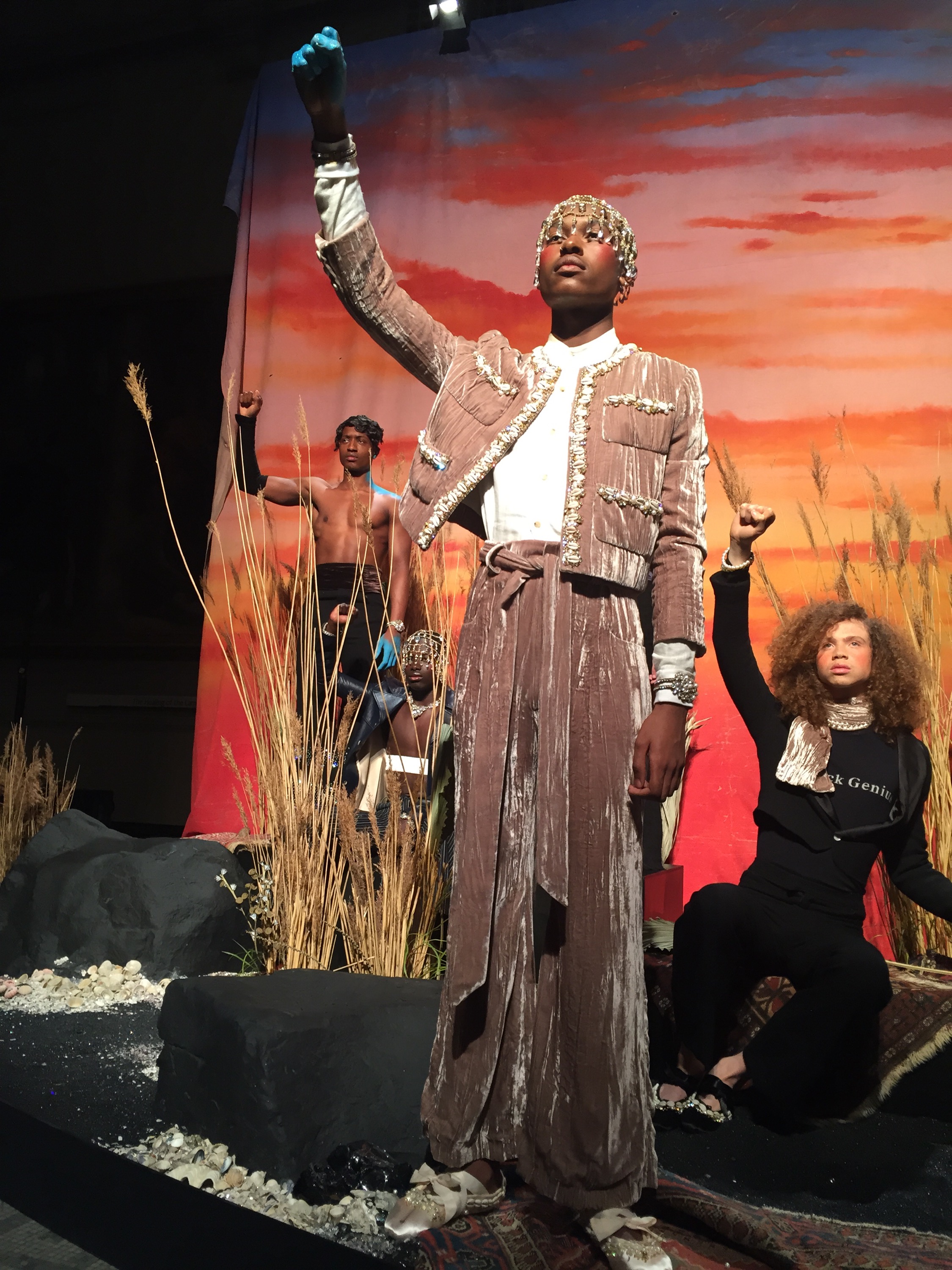 I think that's Larry B in the back, right?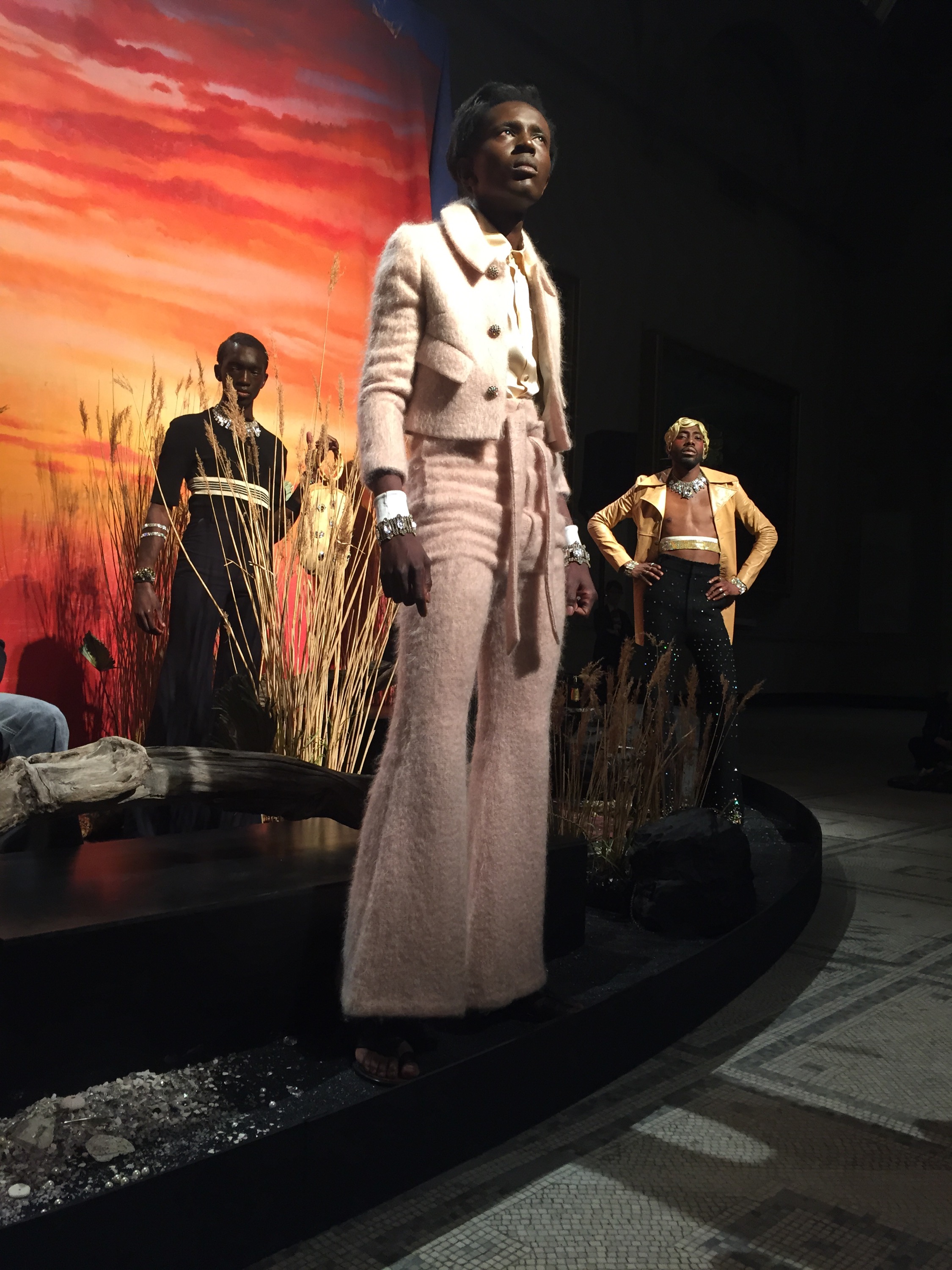 Such an extraordinary experience.
And amazing that it was one open to the public, for free.
Powerful too to see gender addressed with meaning, individuality and character.
So much more resonant than those who do it as an empty styling trick.
CANNOT WAIT FOR HER NEXT PRESENTATION AT THE FASHION EAST INSTALLATIONS IN JUNE!
That is all.