In 1955, Francis Bacon held a show at the ICA.
It was his first ever UK solo institutional show, an important milestone for any artist.
Sixty years later, the ICA is about to open FB55, a compact show in its Fox Reading Room that traces the show and the times in which it was staged.
There are few relics left.
Here is its invite card.
In 54, Bacon had been part of a group show at the Venice Biennale.
A photocopy of ICA meeting minutes.
David Sylvester of the Tate had confirmed it wasn't to show the Biennale works, leaving the way open for the ICA.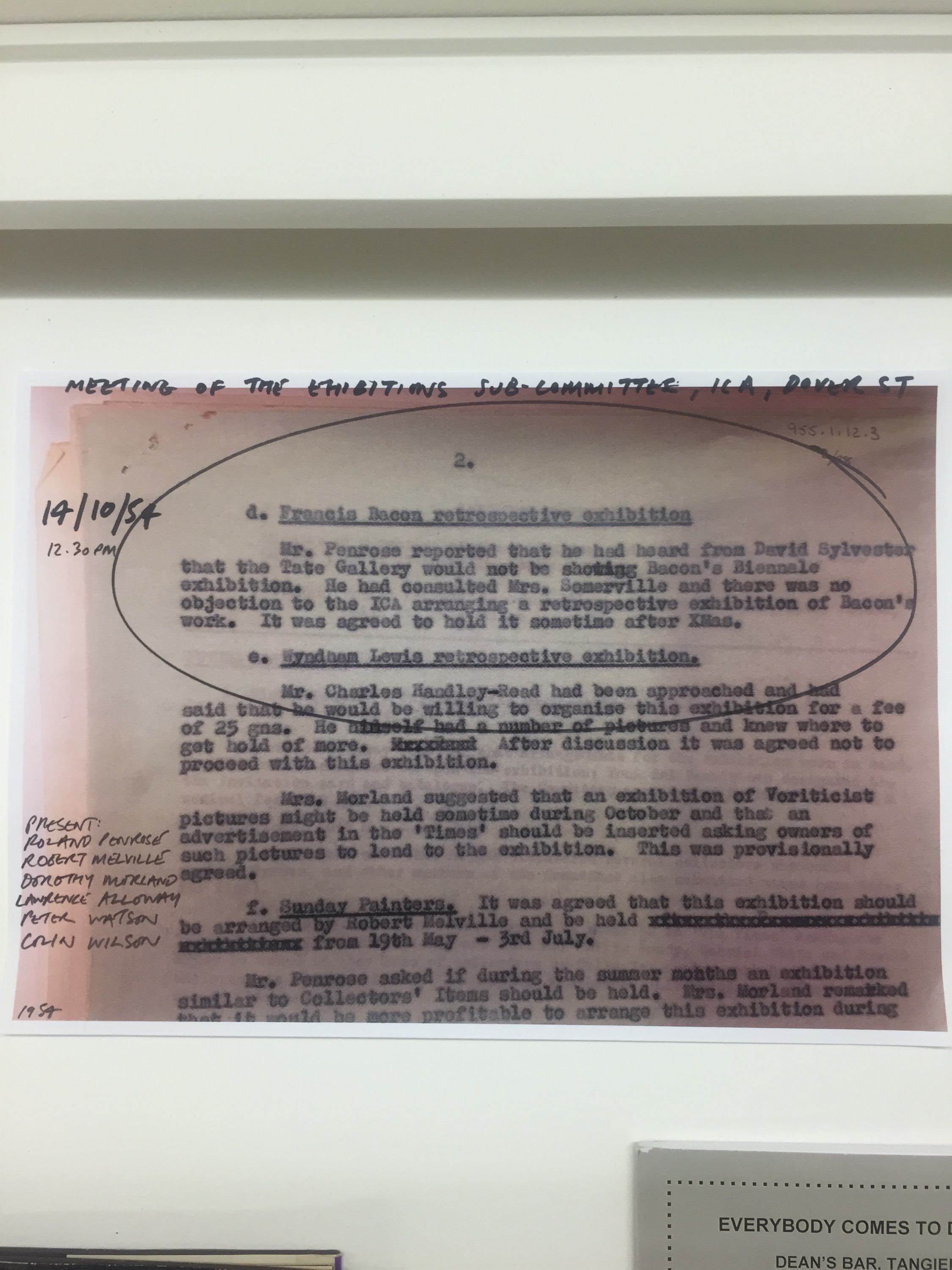 The press release for the show.
A Transport List of the show, stating which works had to come from where.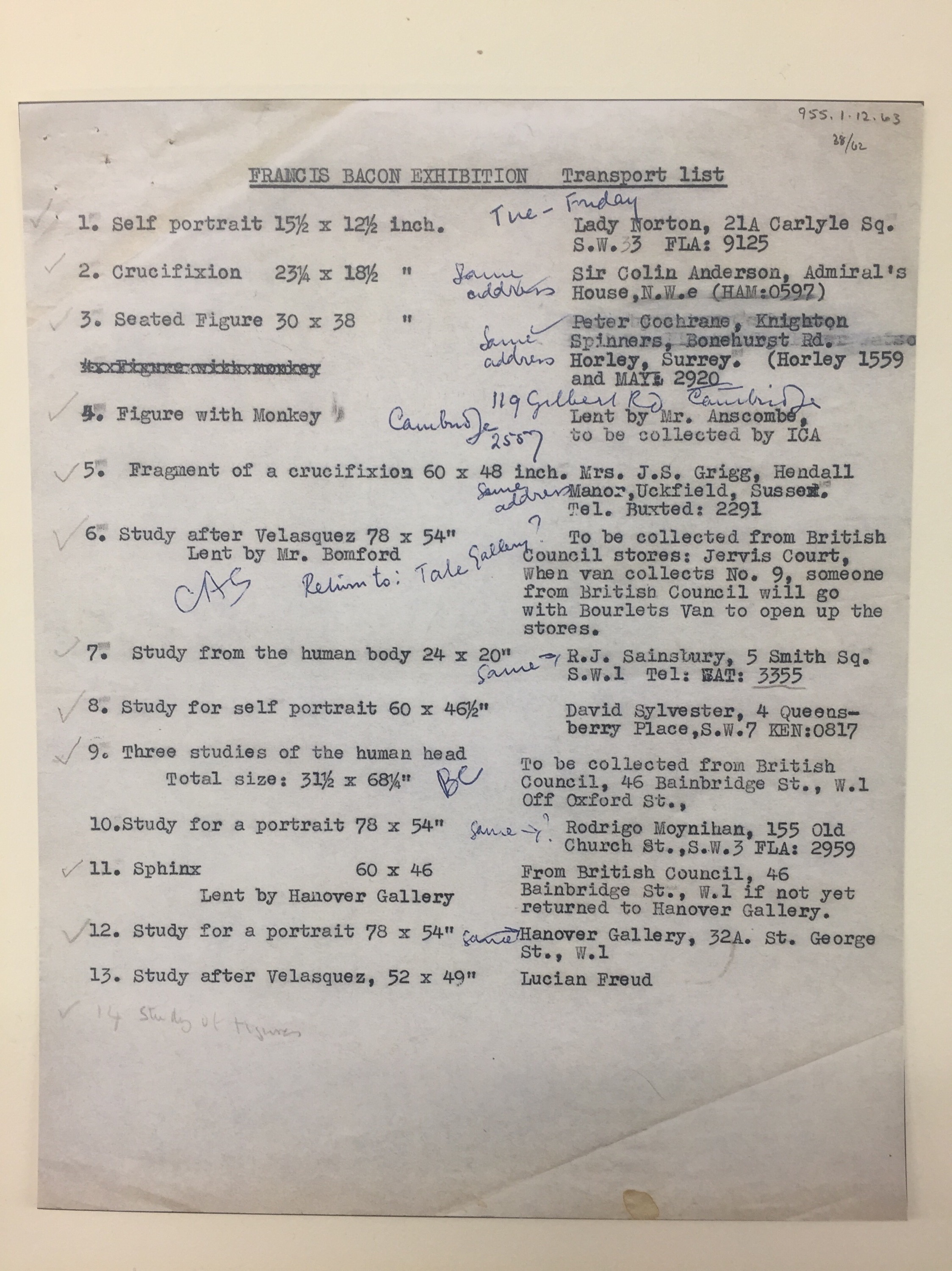 Can you see the handwriting at the bottom?
It was the late addition of a new work.
"14. Study of Figures"
This is the work.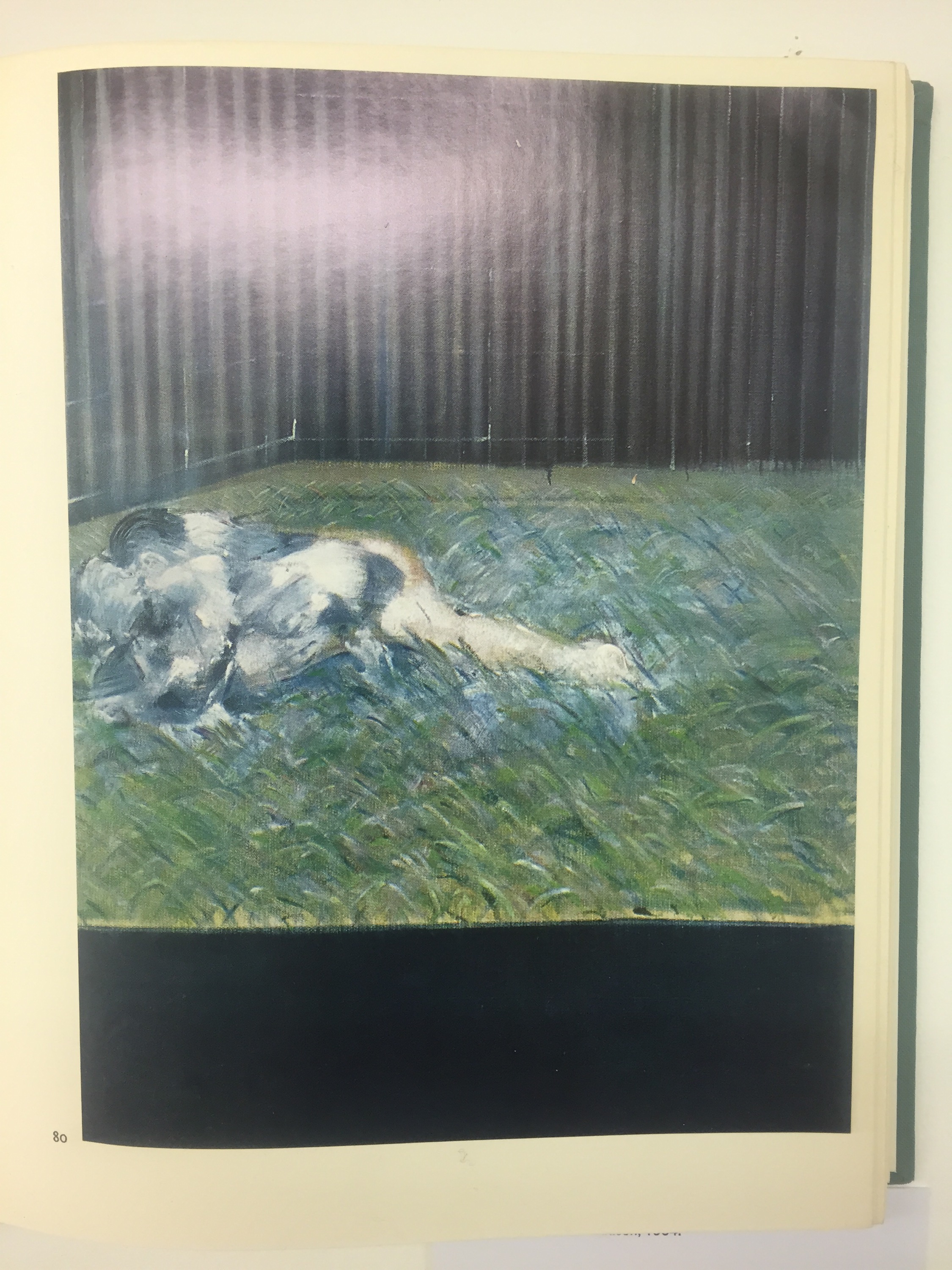 It is said that its inclusion in the show caused a visit from the police.
The imagery by Eadward Muybridge from which the figures were taken.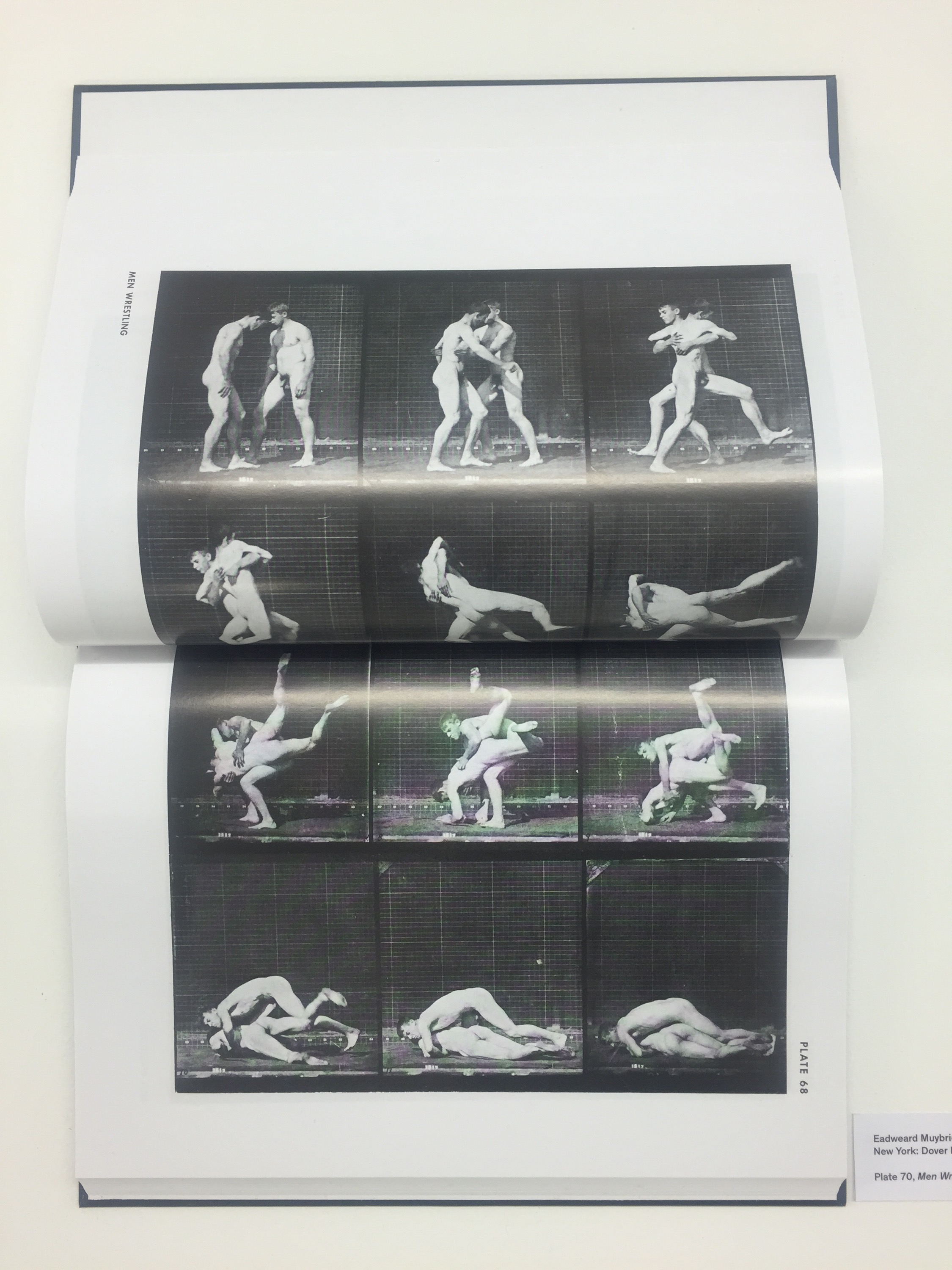 The show was staged at a time of great turmoil and repression.
Gay life was one of subterfuge and fear.
Headlines from the trial of Lord Montagu.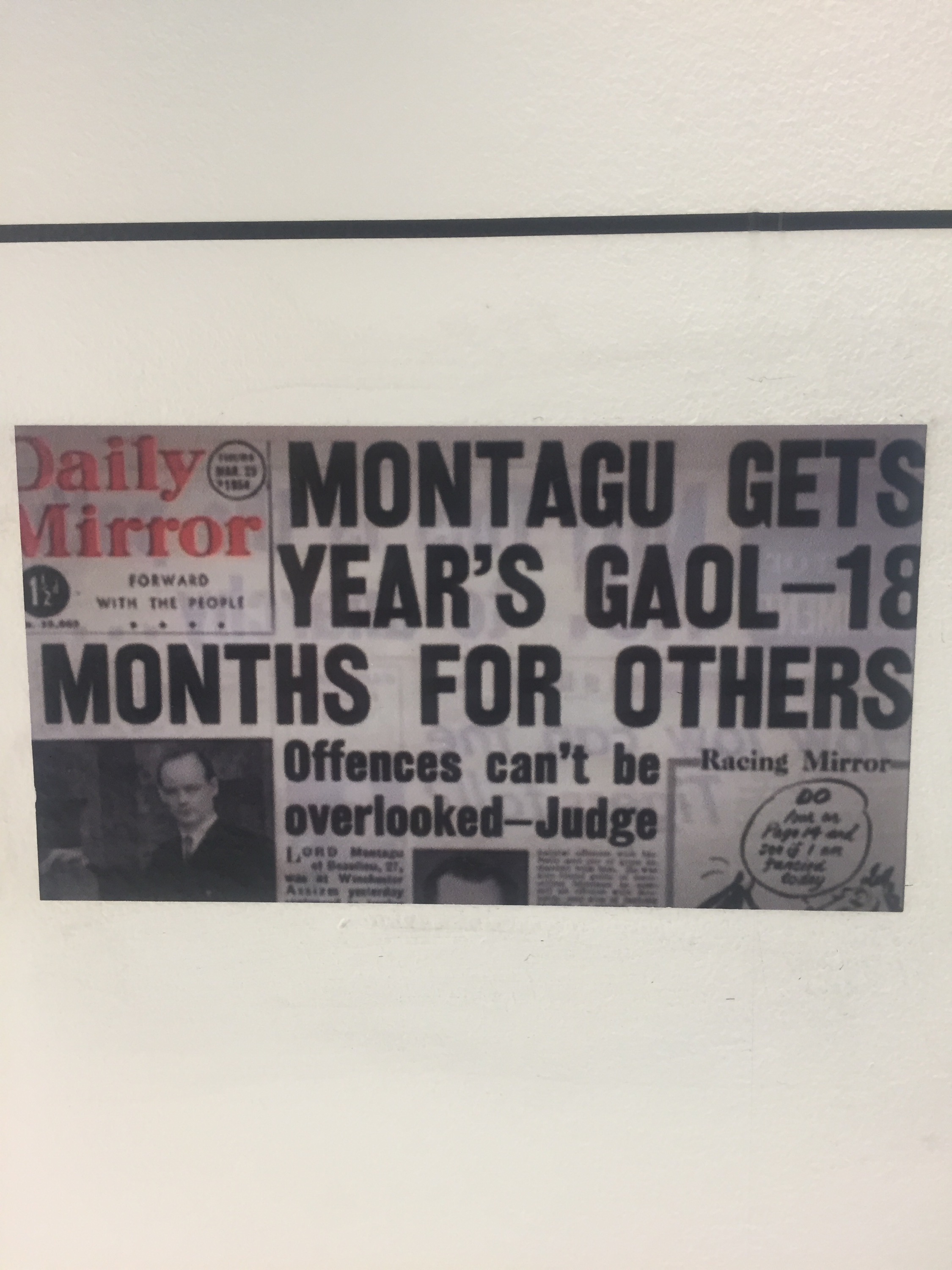 Above the cabinet is a timeline.
In the year of the exhibition, 887 men were convicted for gross indecency.
The 1955 Francis Bacon show was curated by Peter Watson, founder of the ICA.
In 1956, Watson was murdered in his bathtub by his lover.
Watson is a crucial figure to mid-20th century British art, yet is rarely discussed.
A biography of Watson by Adrian Clark and Jeremy Dronfield is about to be published.
To coincide with the book, and the FB55 show, on April 10 at 1pm I'll be in discussion with Adrian Clark at the ICA in a talk about Peter Watson.
Discussing the ICA, philanthropy, mid 20th century British art, and mid 20th century gay life.
Tickets are £5, free for members – click here etcetc.
Come!
And pop into FB55 too – it's super super good, on until 17 May.