Taking pics during the Prada show was not the easiest thing.
The models walked sharp through tight roomsets, the lighting harsh.
Here's one attempt.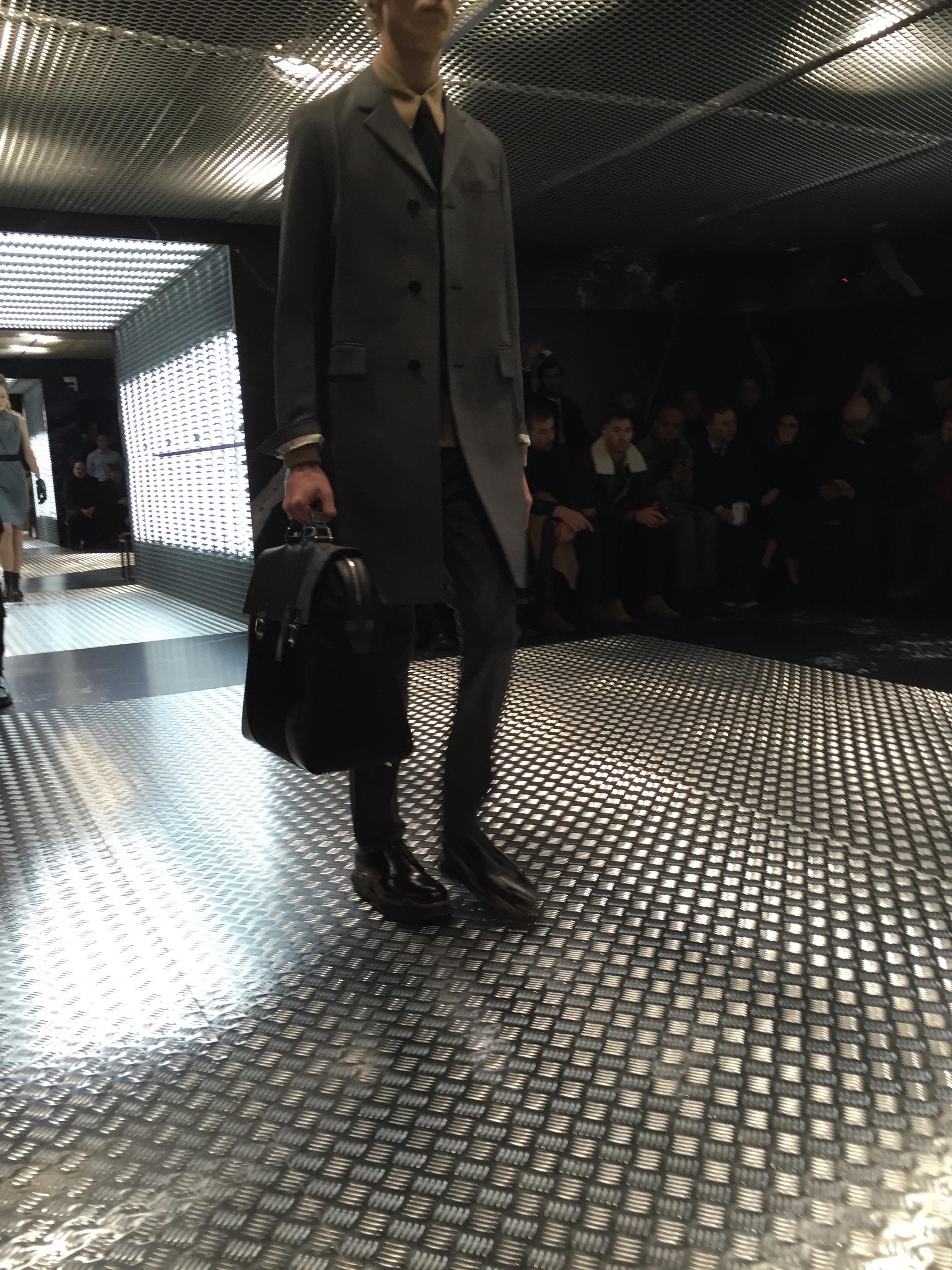 See what I mean?
Let's go backstage.
Some models who had yet to get changed.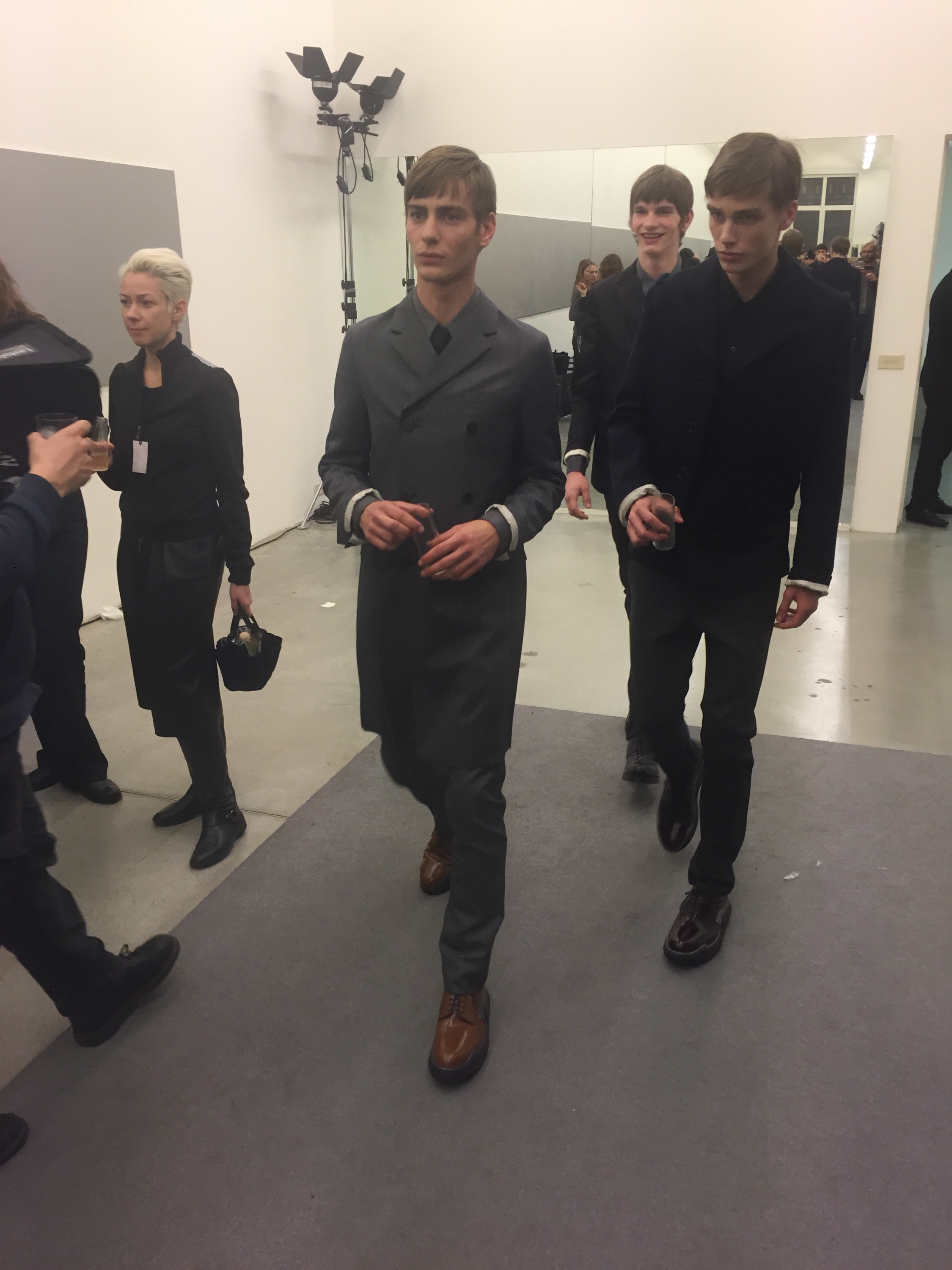 This model was eating – I said don't worry, I'm only interested in the clothes.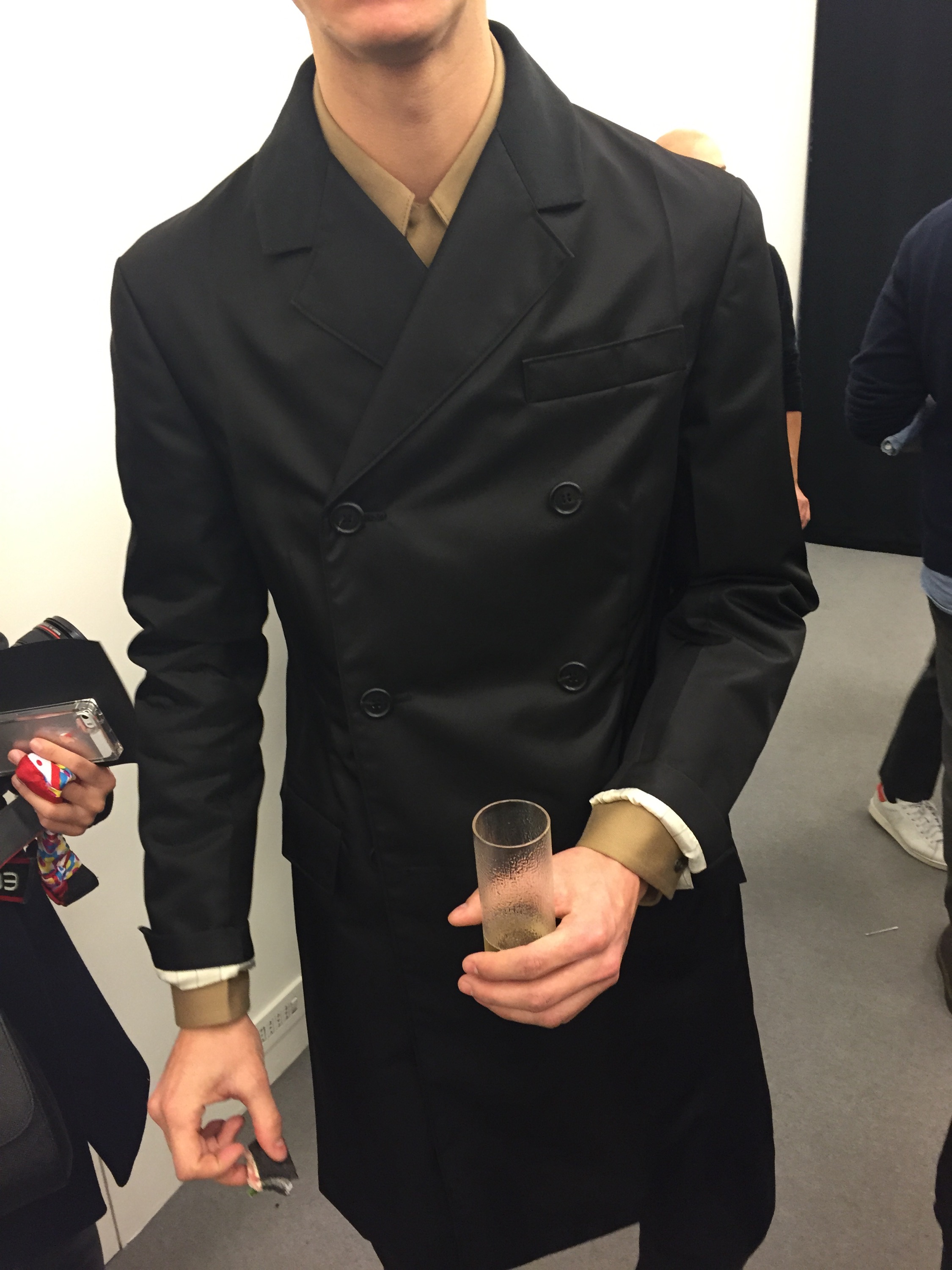 Some looks on the board.
I'm a sucker for a cropped Prada jacket.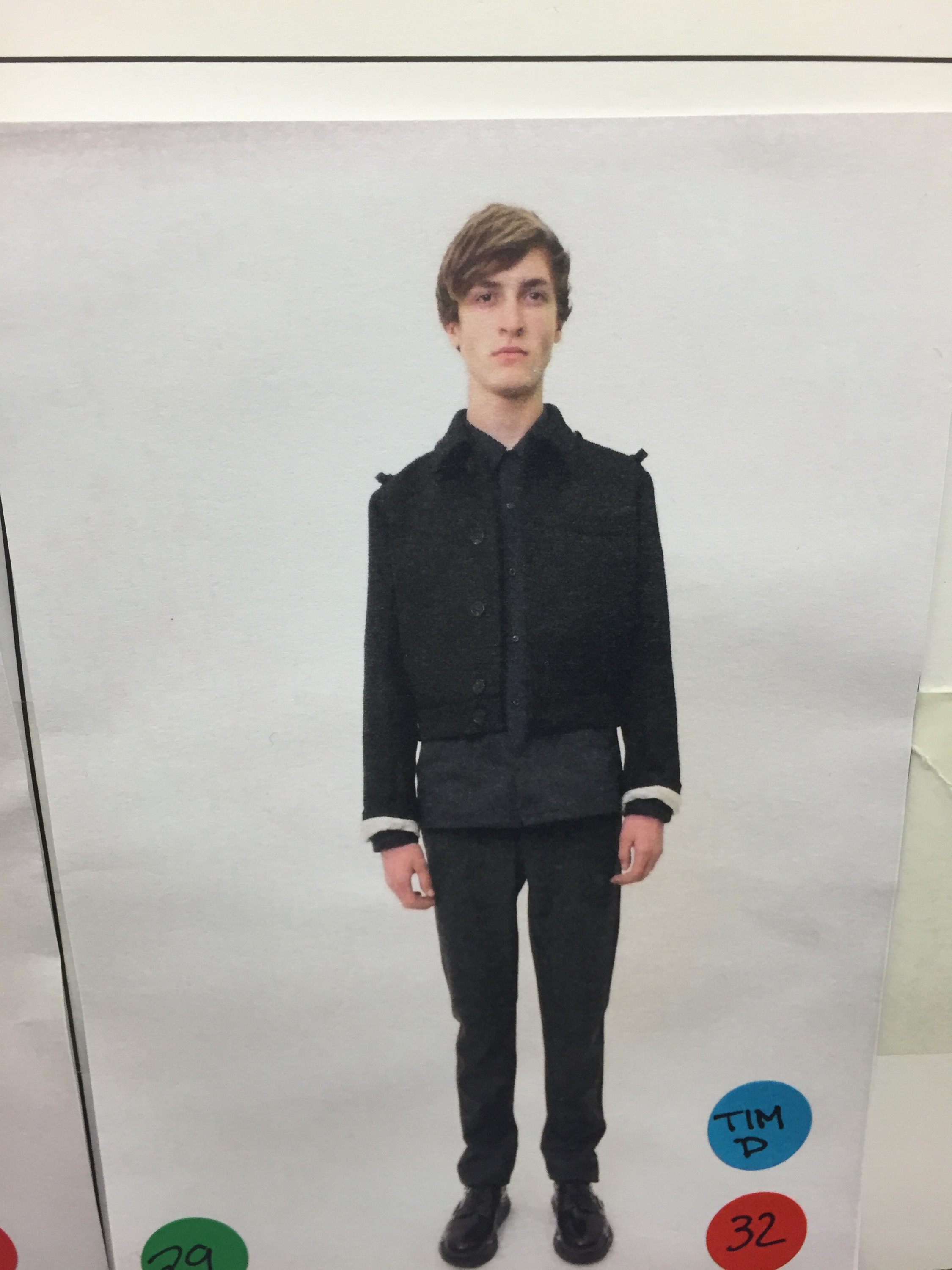 That WTF single colour plaid coat.
(For those playing catch-up, the collection was billed as "the first part of the autumn/winter 2015 show", mixing men's and women's).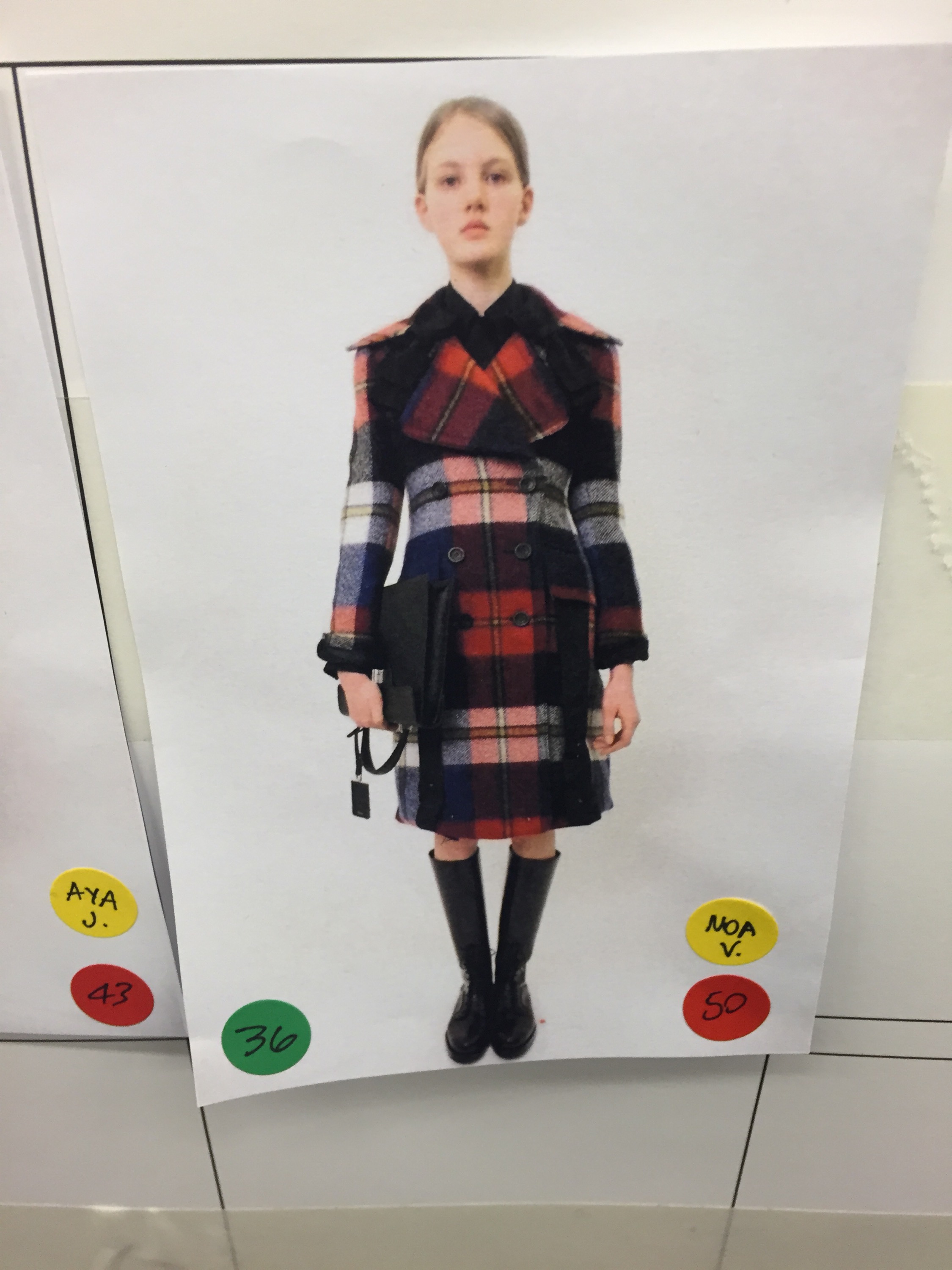 The seating plan with directions for the models.
It looks like the blueprints for the Starship Enterprise or something.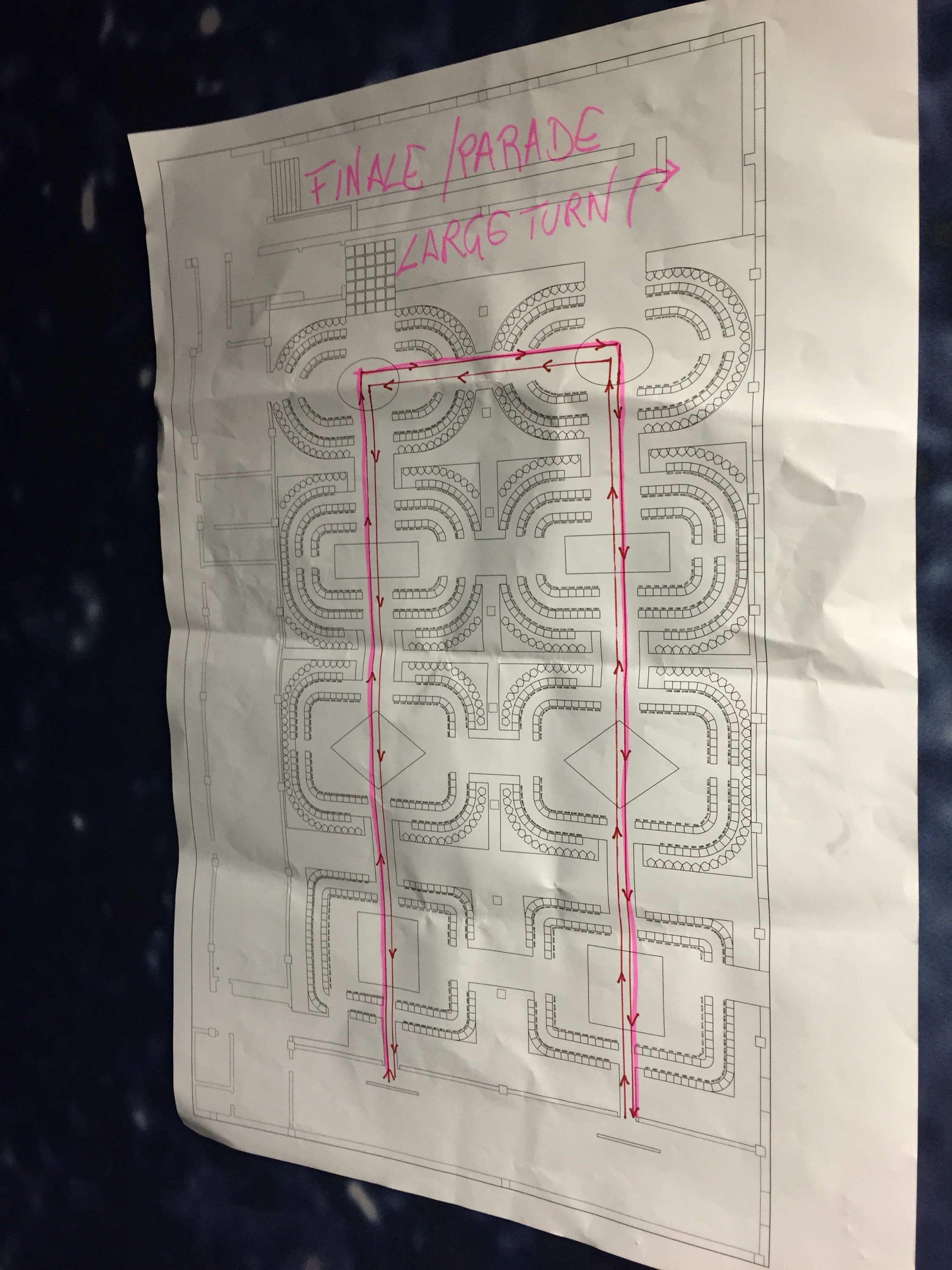 Most of the models are changed now.
Let's go find the clothes on the rail.
That super mundane double-breasted jacket.
(Super mundane is obviously the biggest compliment)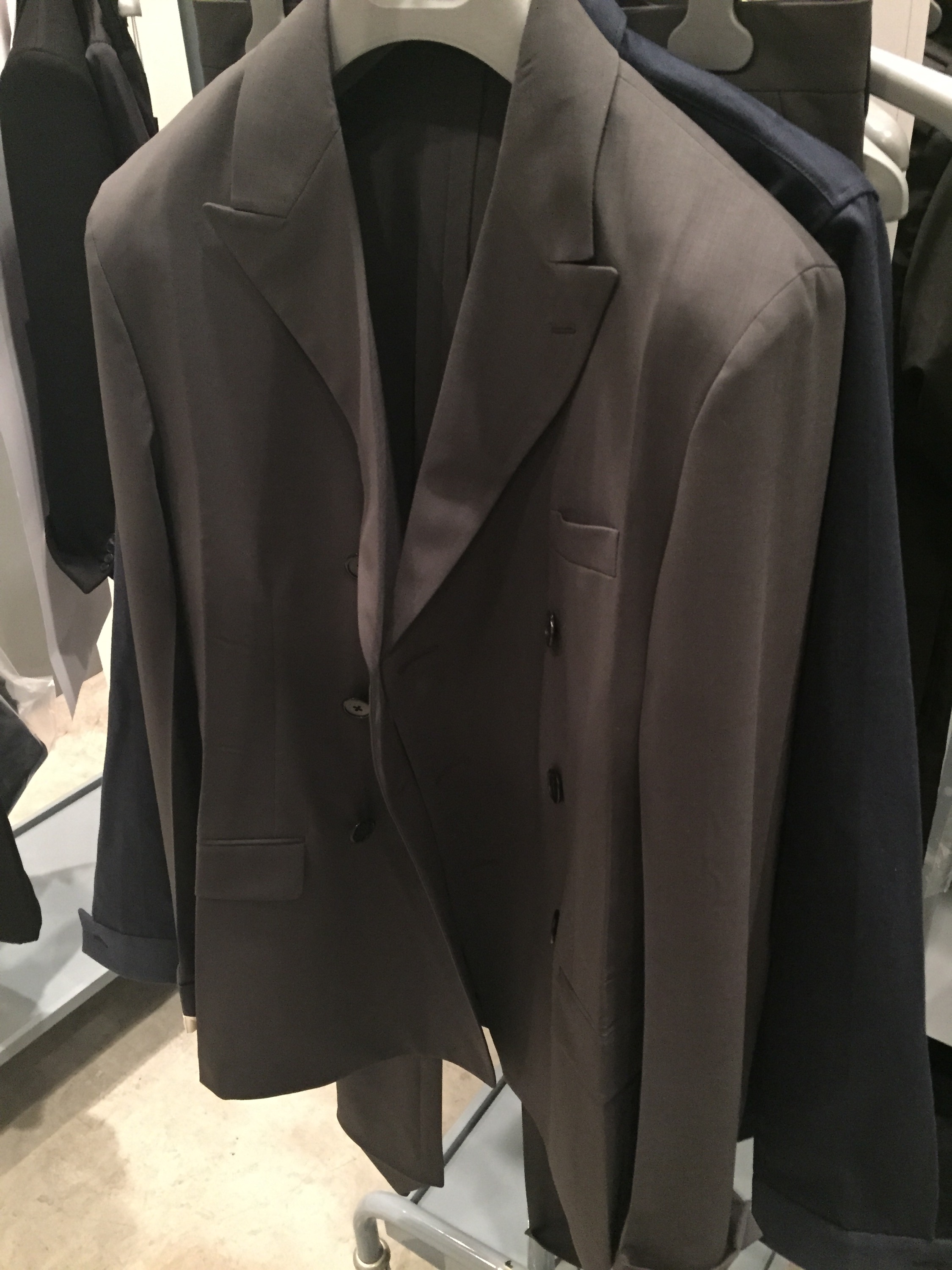 Ohmygod that nylon shirt, with its wide wide sleeves.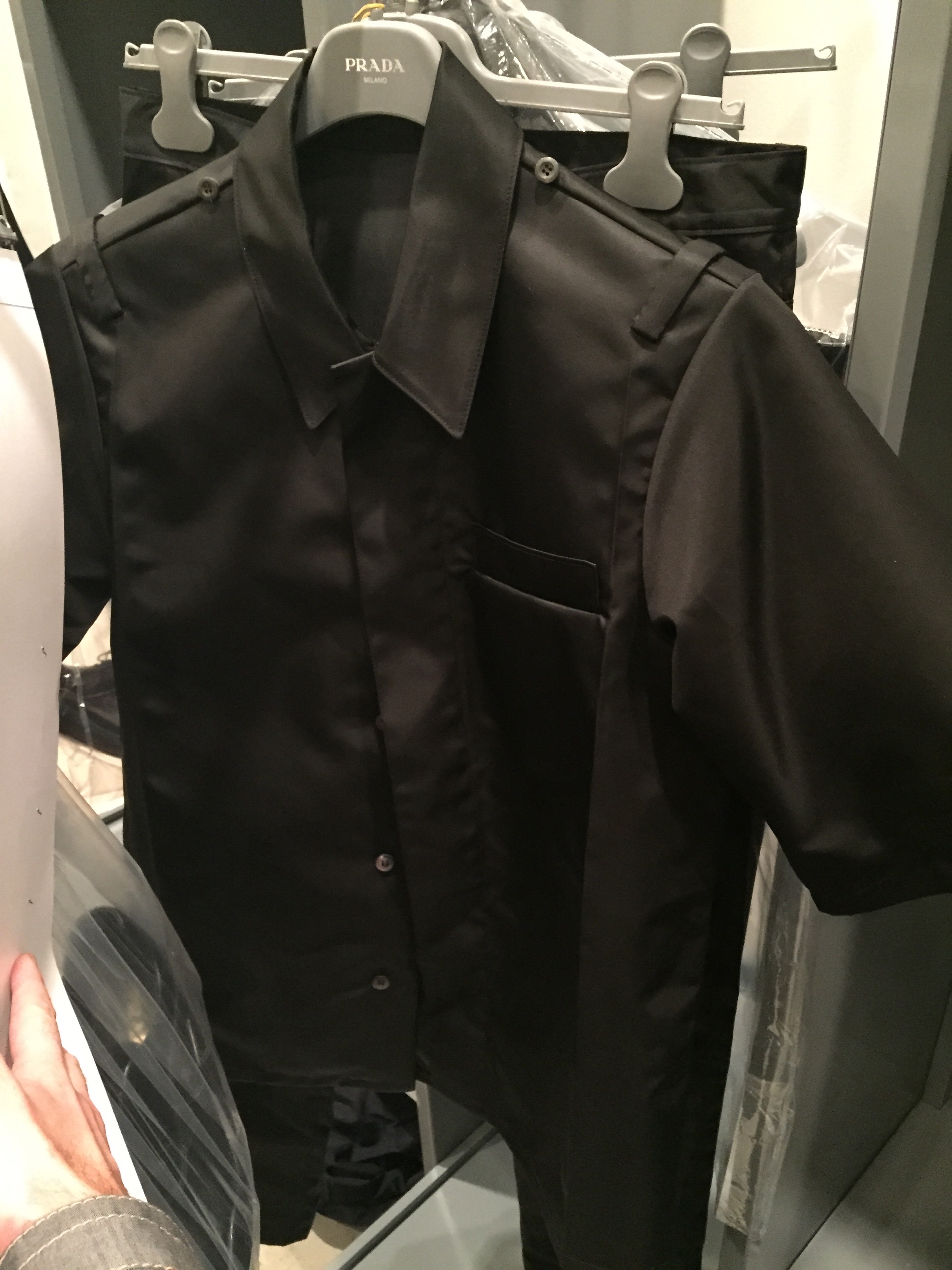 A super bad photo of an amazingly mundane knit T.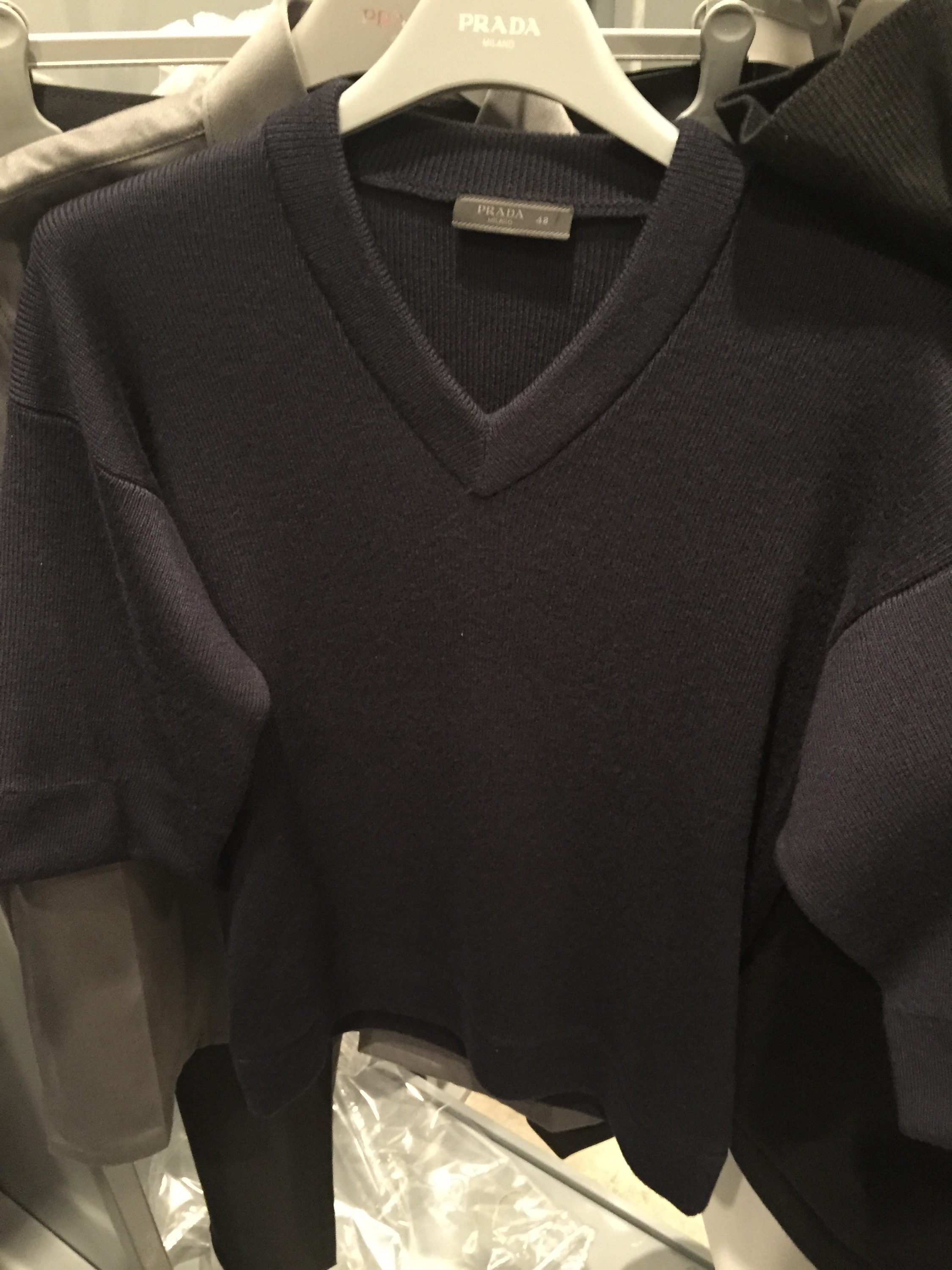 That camel coat.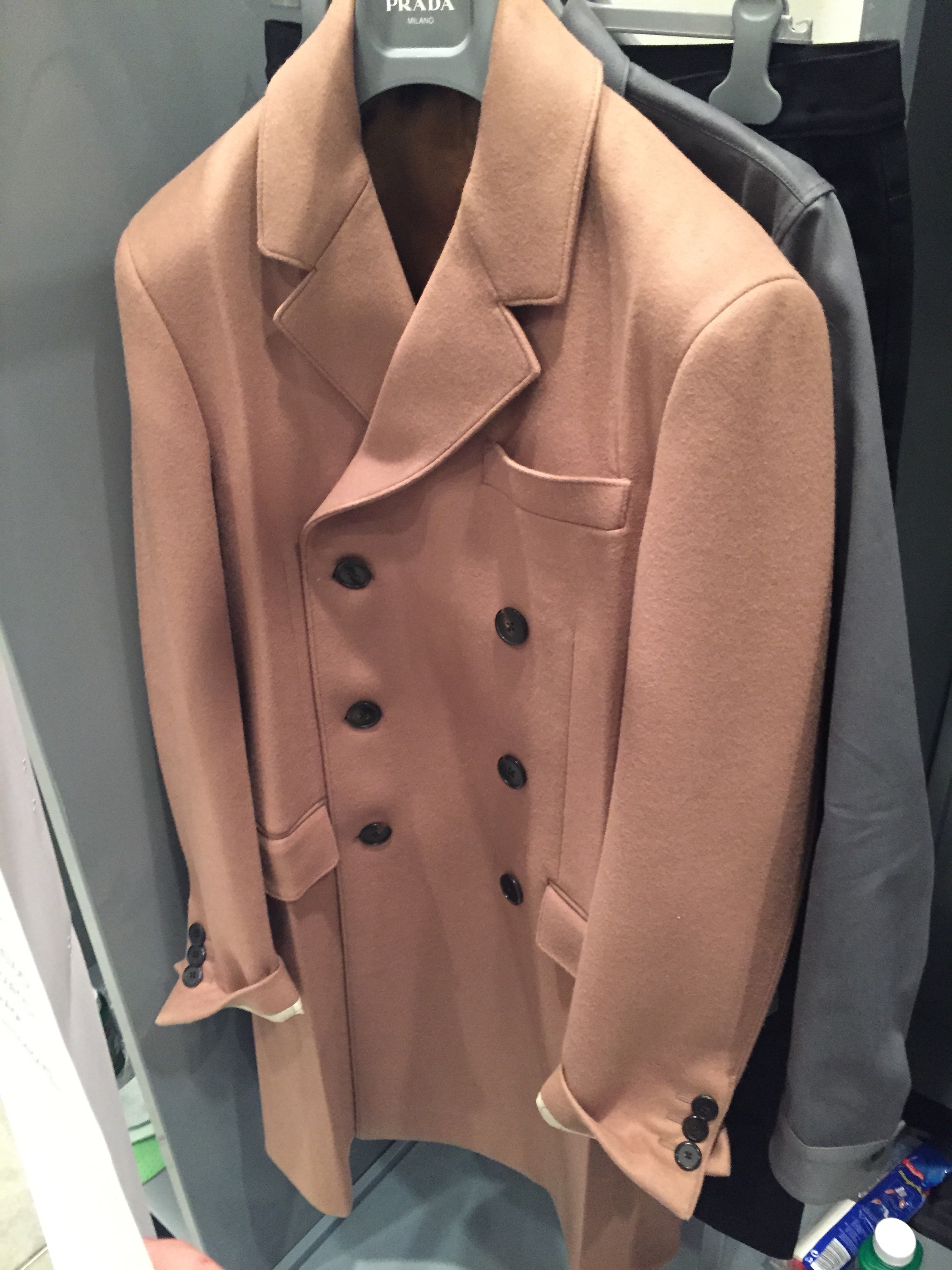 The revelation were the work shirts.
These were worn underneath looks.
As far as I can remember, they weren't highlighted in the show.
They should have been.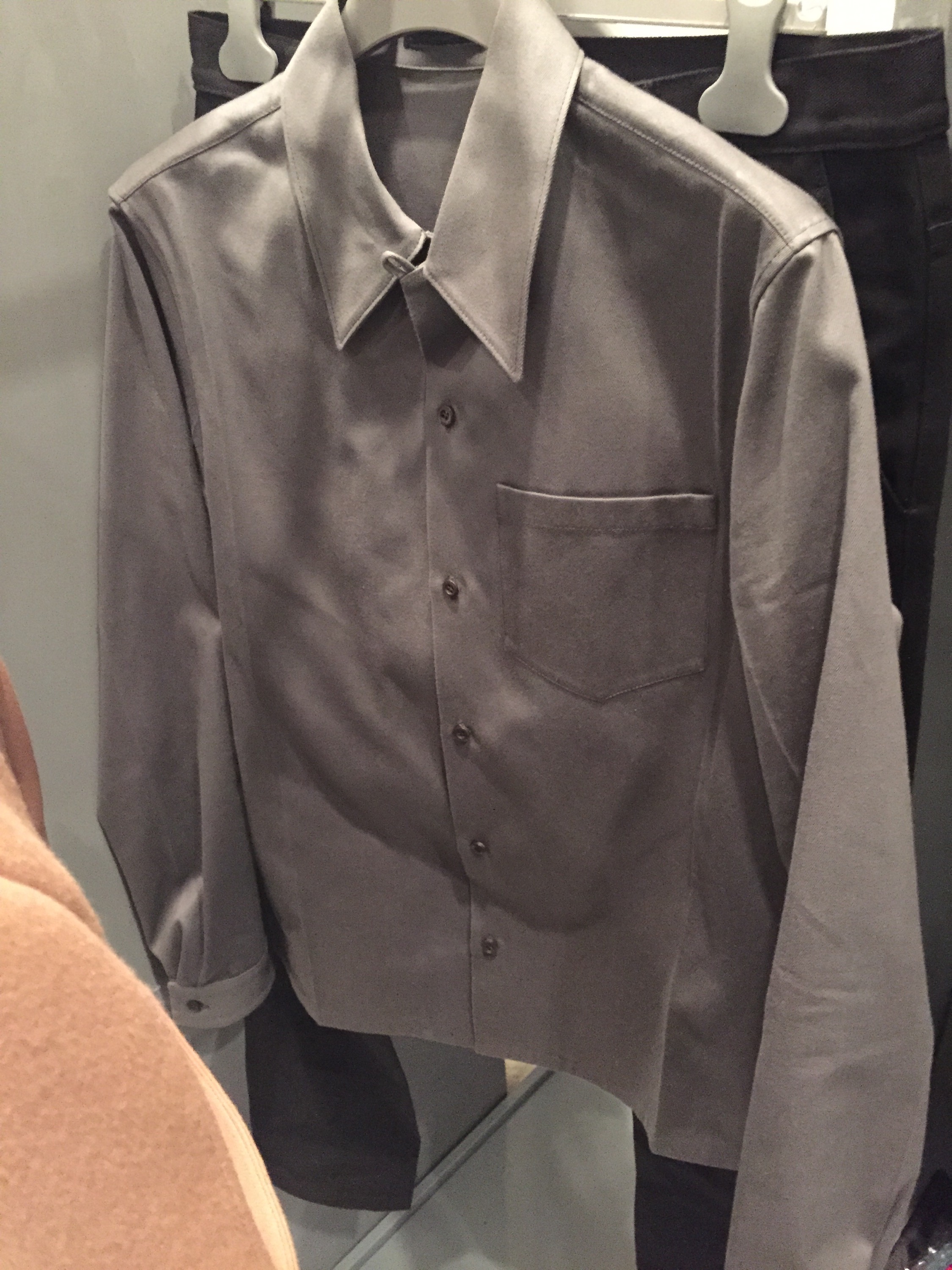 Another in camel.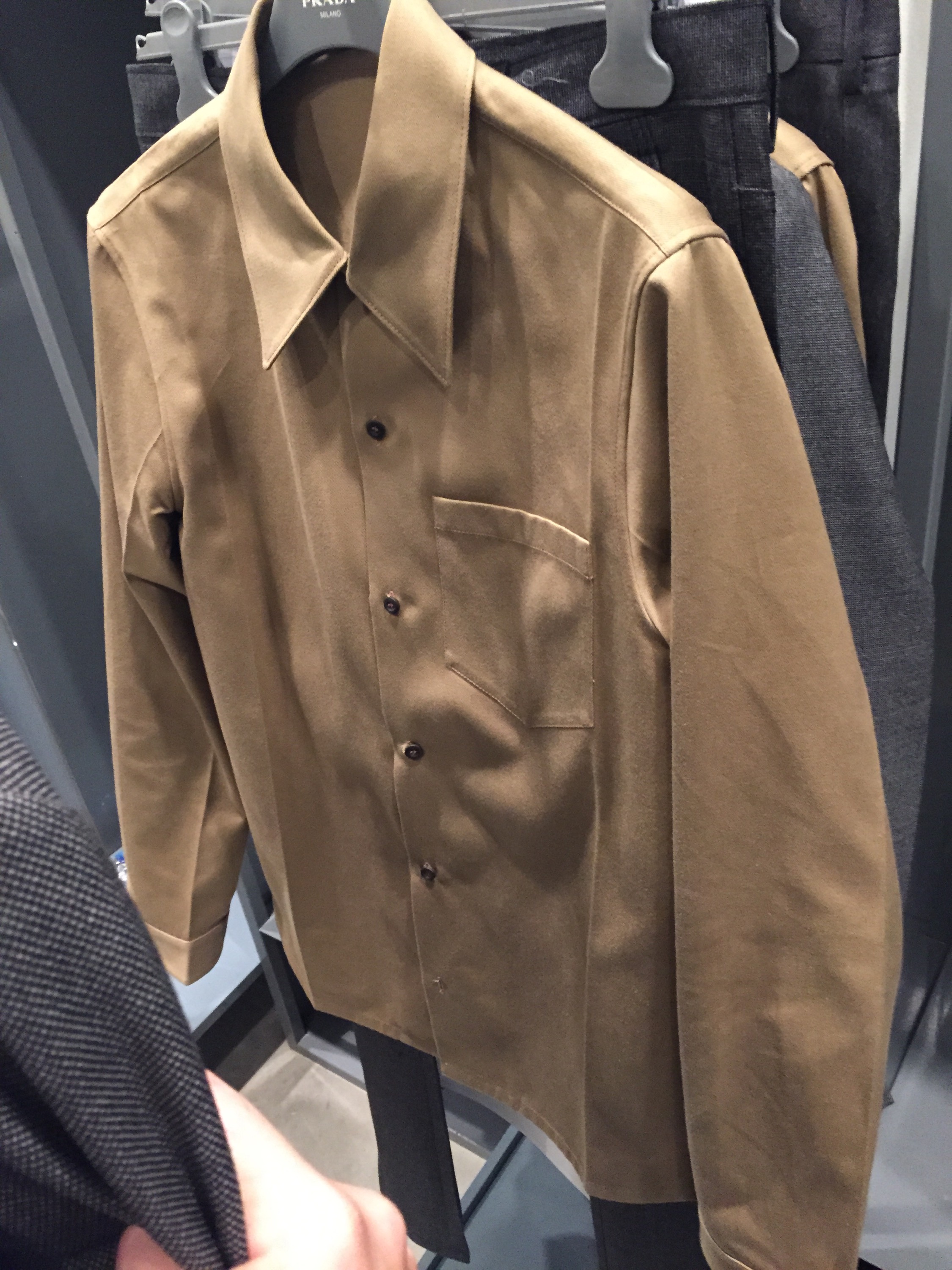 Some sneakers in a bodybag.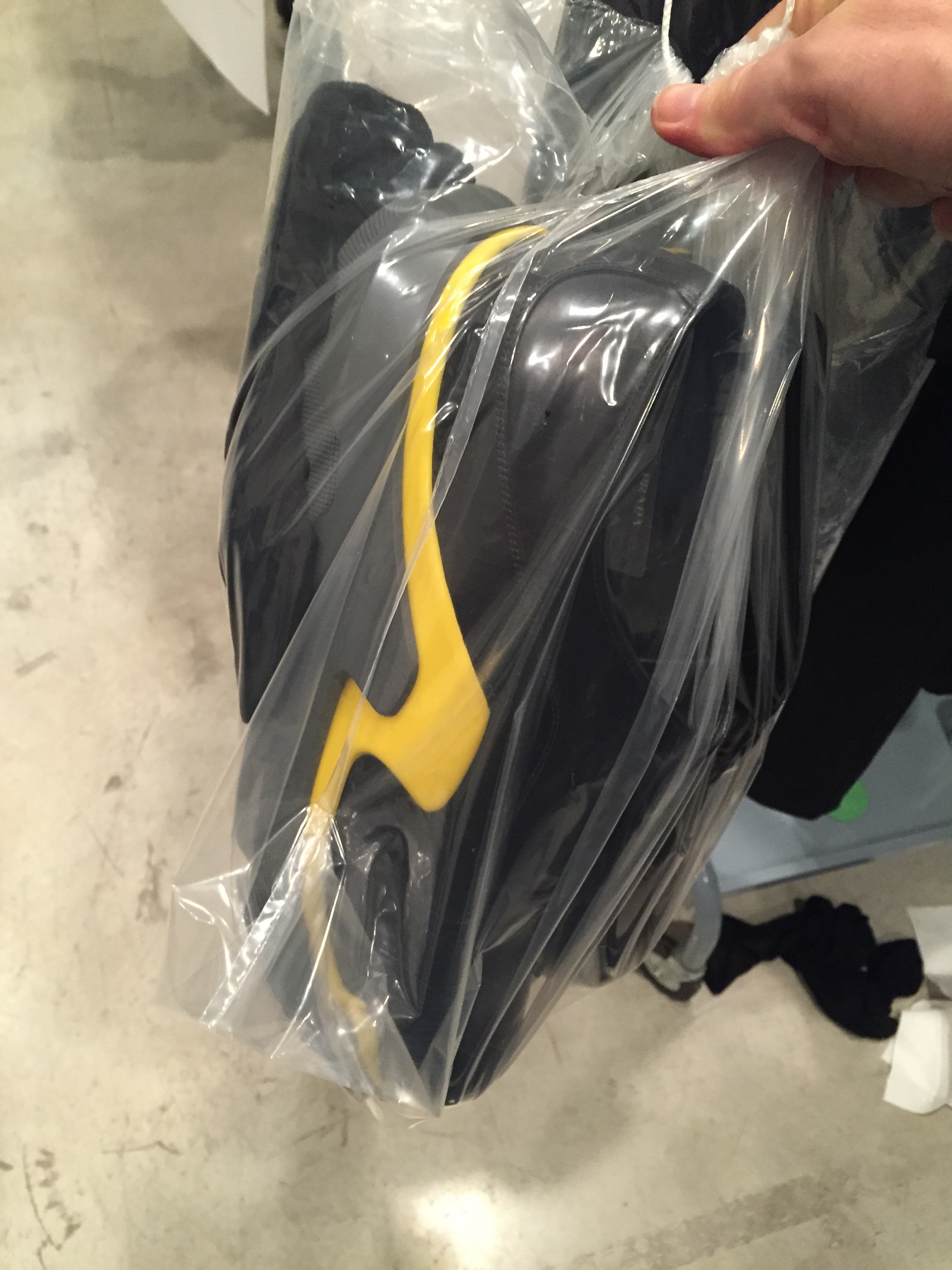 I've written my first thoughts already for FT.com (search my name from the homepage, but sorry, it's behind a paywall).
I'll say more in Saturday's paper.
But essentially, I am very, very pro.
And get more pro the more I think about it.
The end.
(Except obvs I'll post a million more pics from tomorrow's re-see)