At Tate Britain this morning, there was a preview of the new Frank Auerbach show.
It takes a while to understand how to look at it.
The guise is that of a retrospective, with paintings and sketches from each decade from 1950s-2000s.
But Auerbach is a curiosity of an artist.
He is known for his painting style, rather than actual paintings.
His friend Lucien Freud created imagery meant to be individually remembered – the audacity, for example, of painting Leigh Bowery naked.
The guise of the retrospective makes you expect to see a string of bangers.
But Auerbach is not that kind of artist.
He paints every single day, seven days a week.
And five evenings of the week too.
His subjects are often the same: certain friends, the view from studio.
This is a show about work and the work itself.
Rather than the celebrity of an artist, or the fame of an image.
Here's an early self-portrait, from 1958.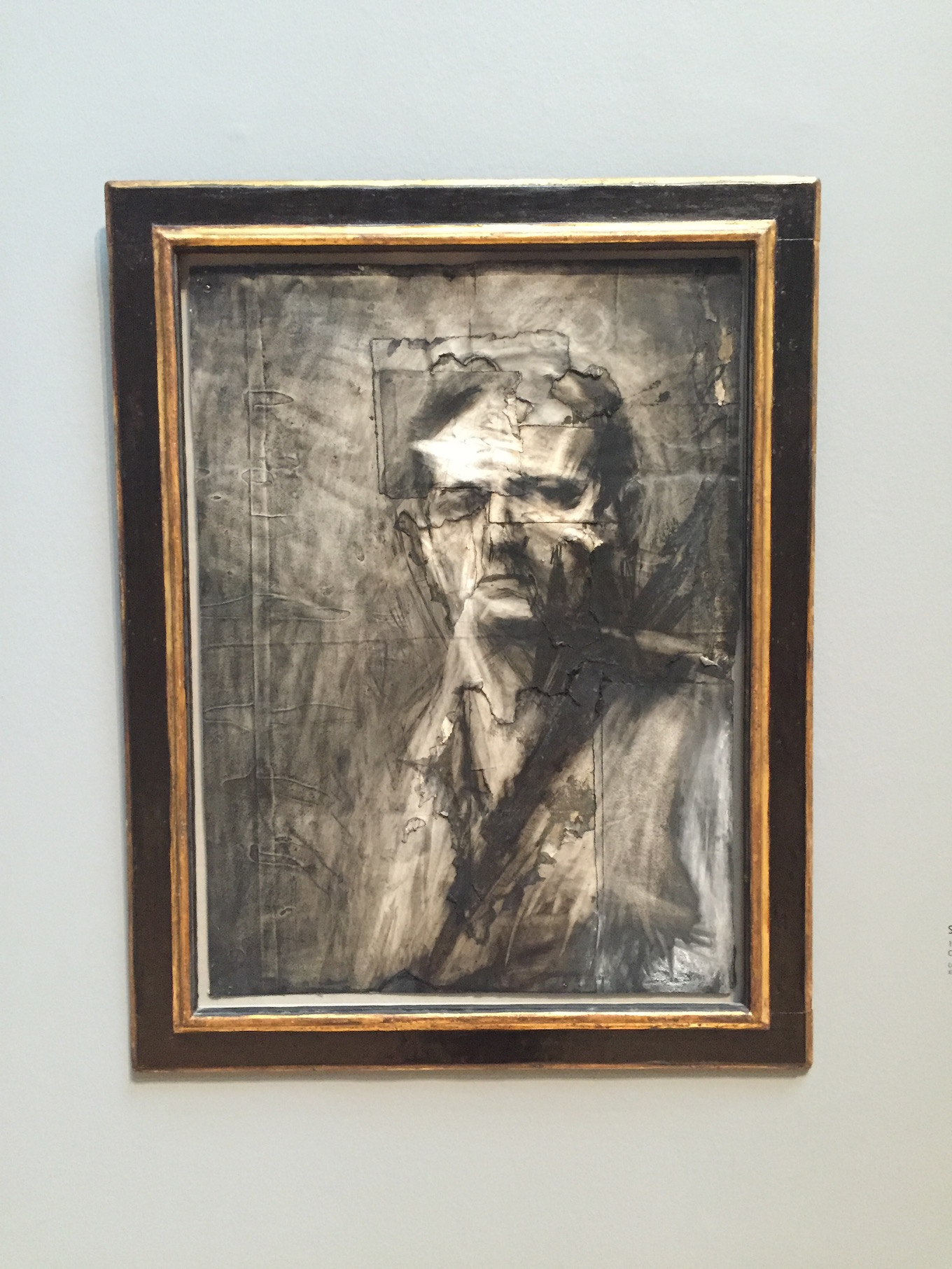 Extraordinary.
But first time I went round and took pictures in my usual way, it didn't feel right.
Like I wasn't showing anything.
It was only when I went round a second time, and got to E.O.W's Reclining Head II that I started concentrating not on image, but on work.
Here's that painting.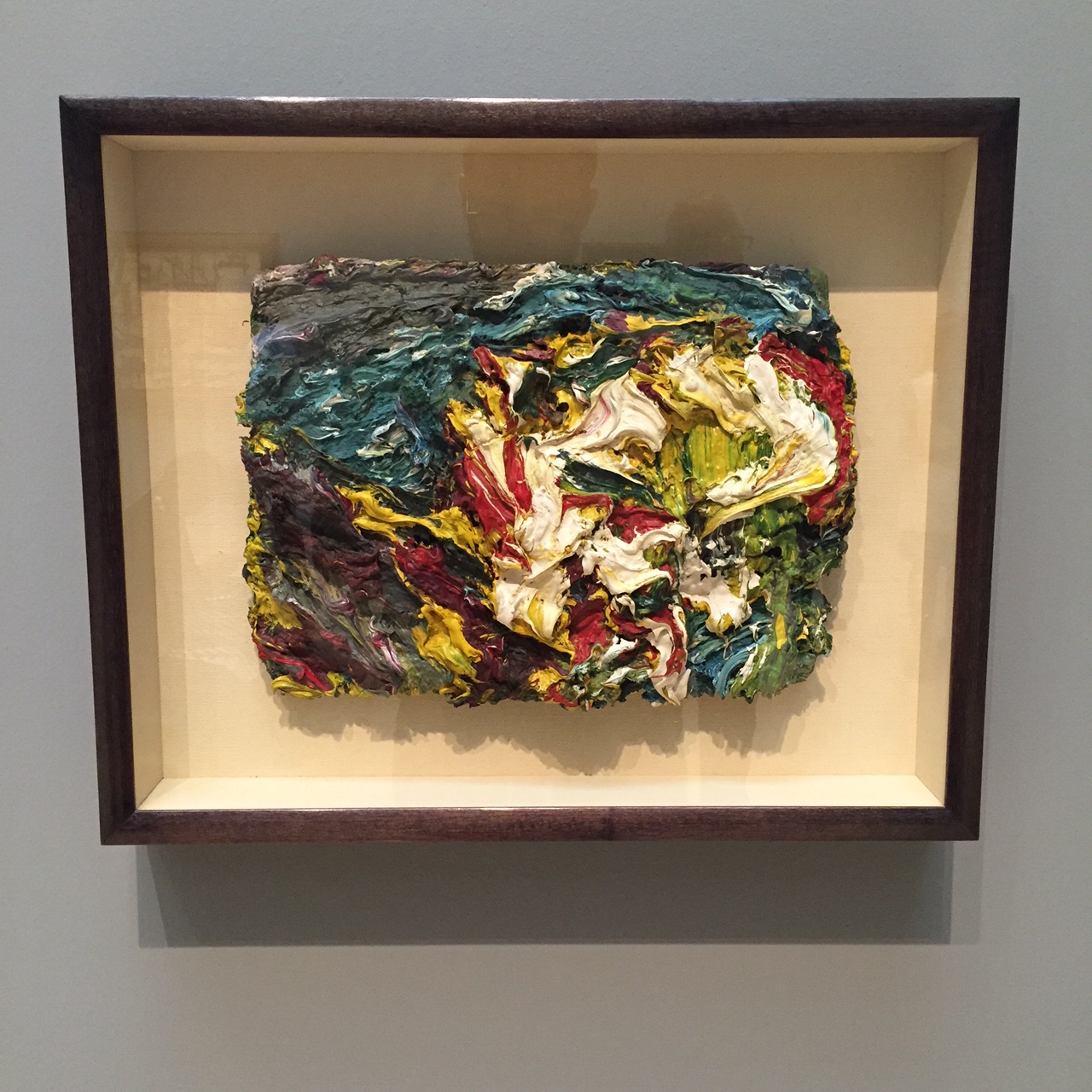 From the side.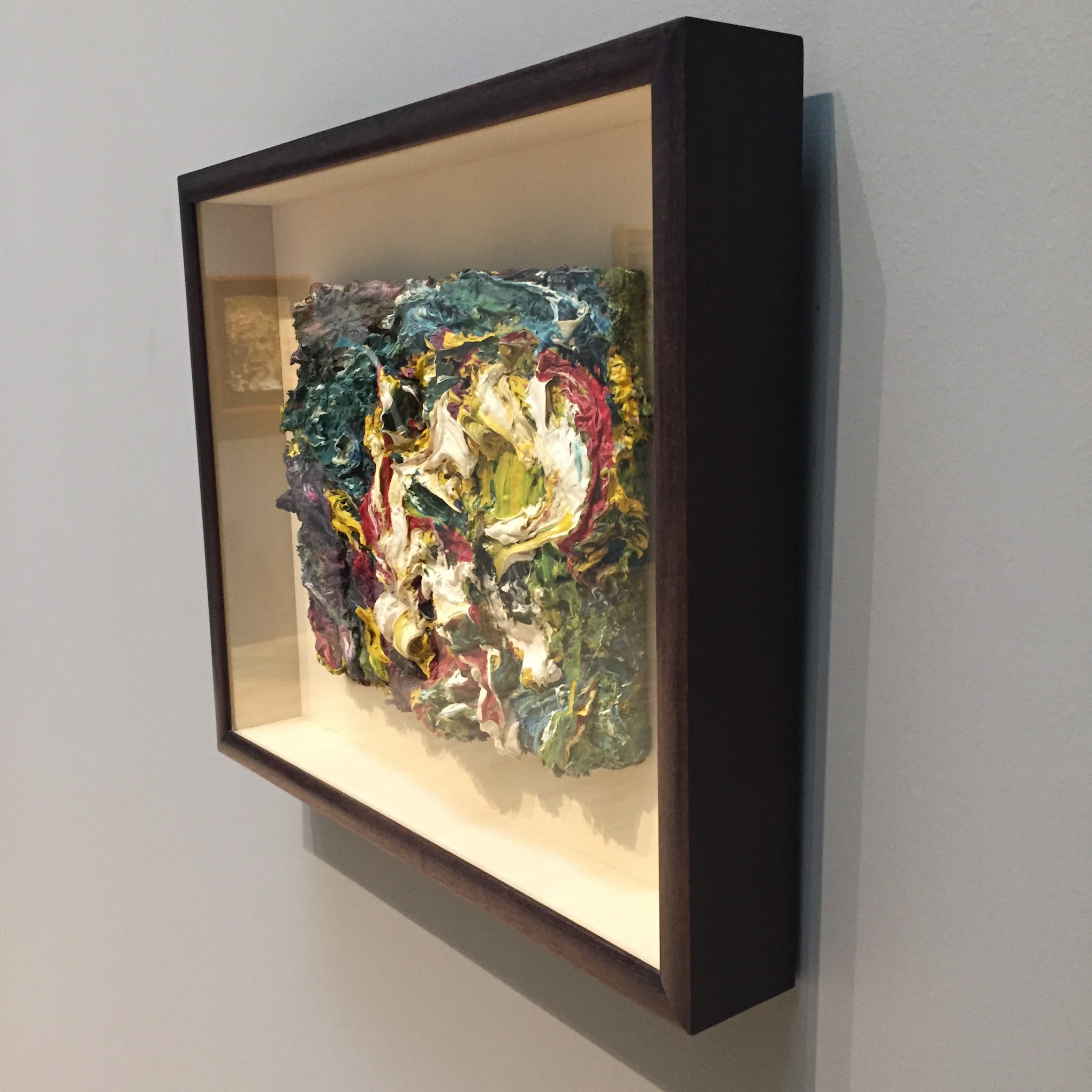 When really the way you want to look at it is like this.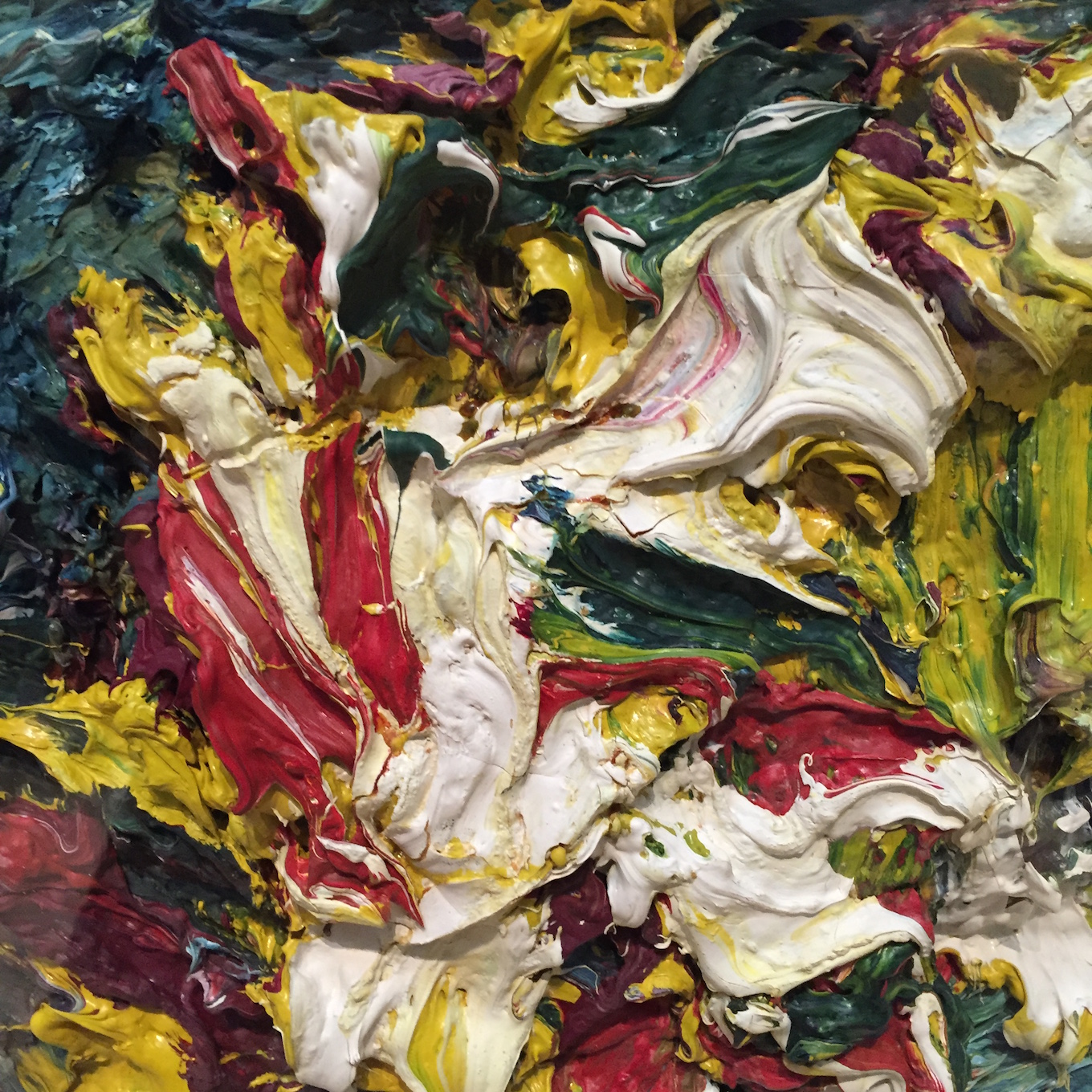 And this.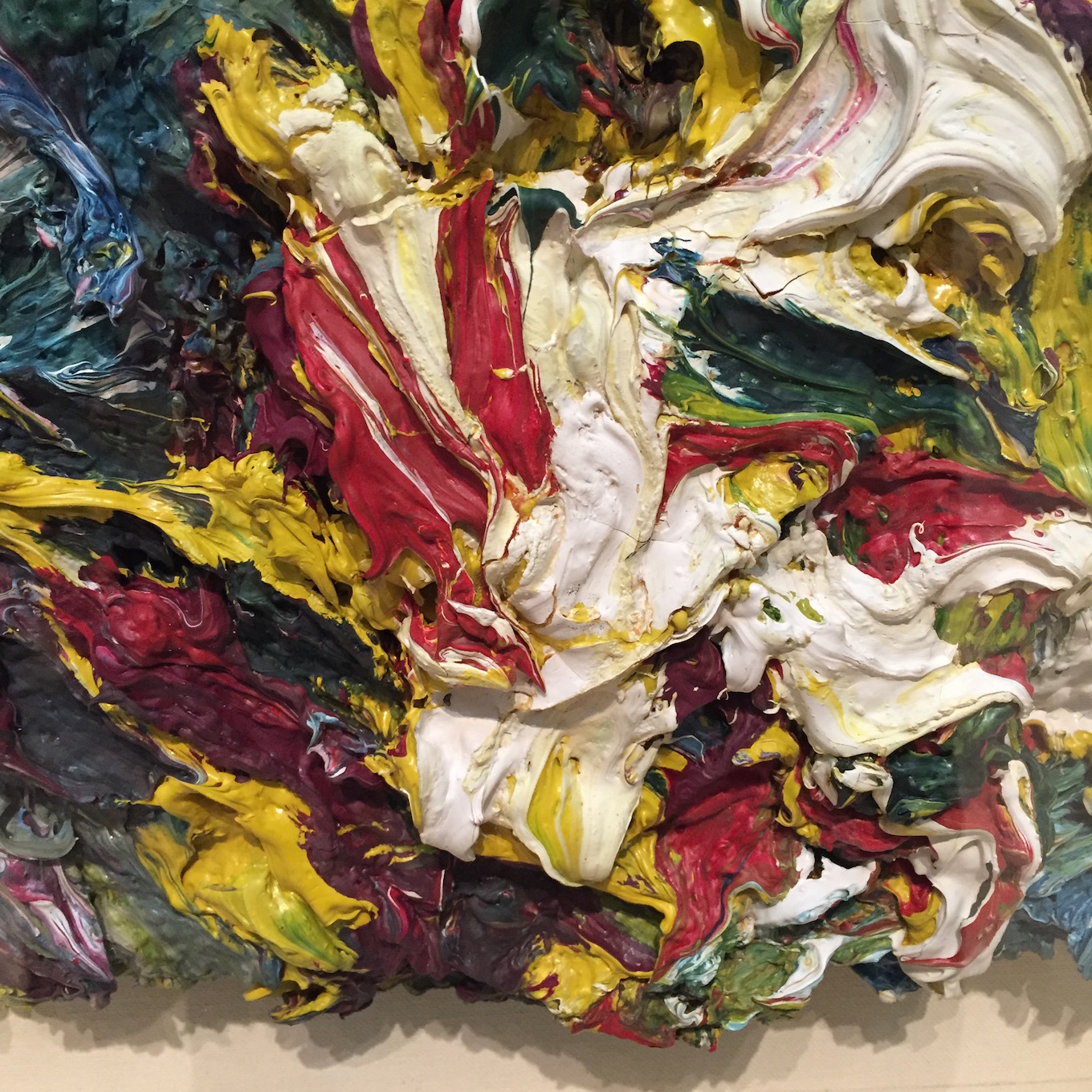 And this.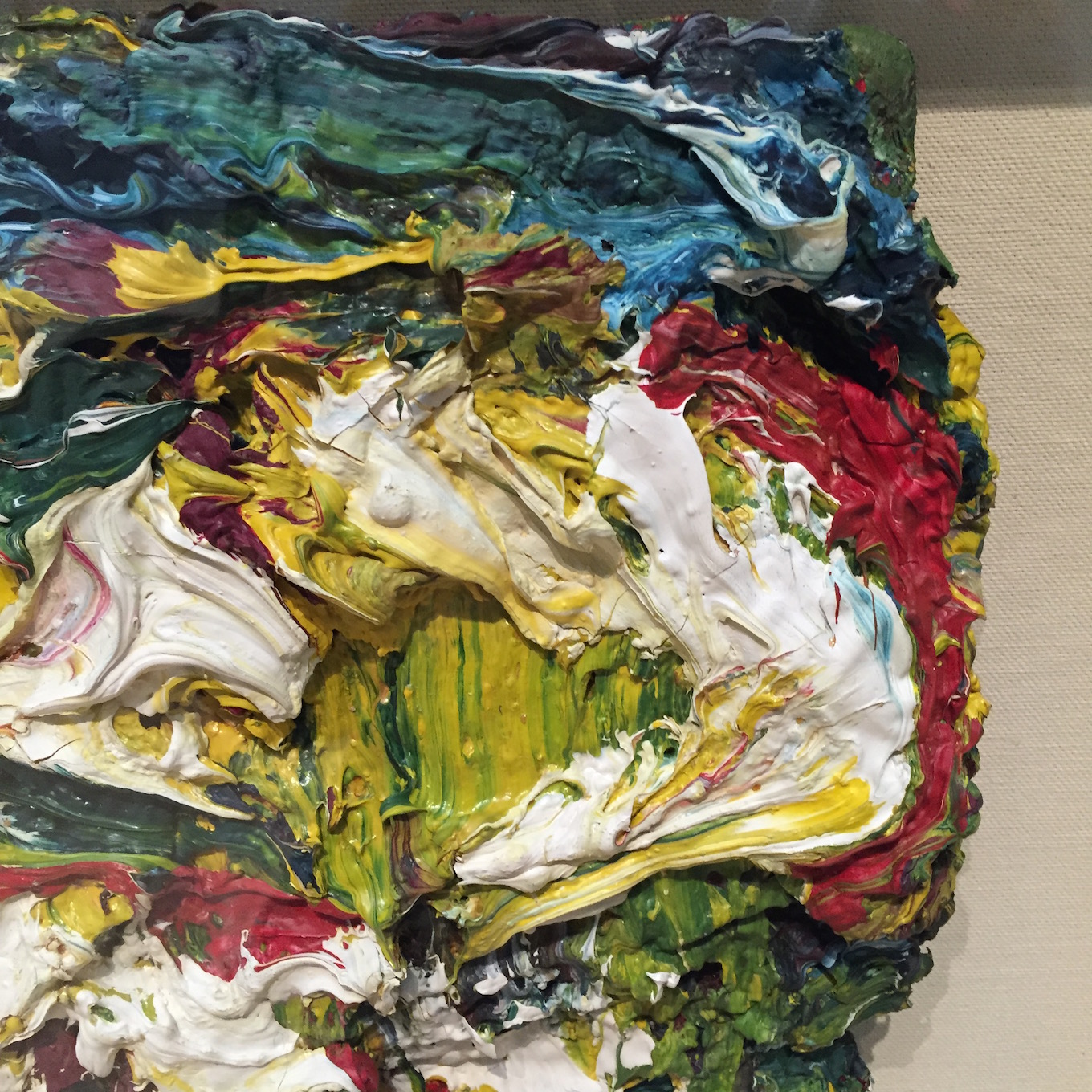 And this.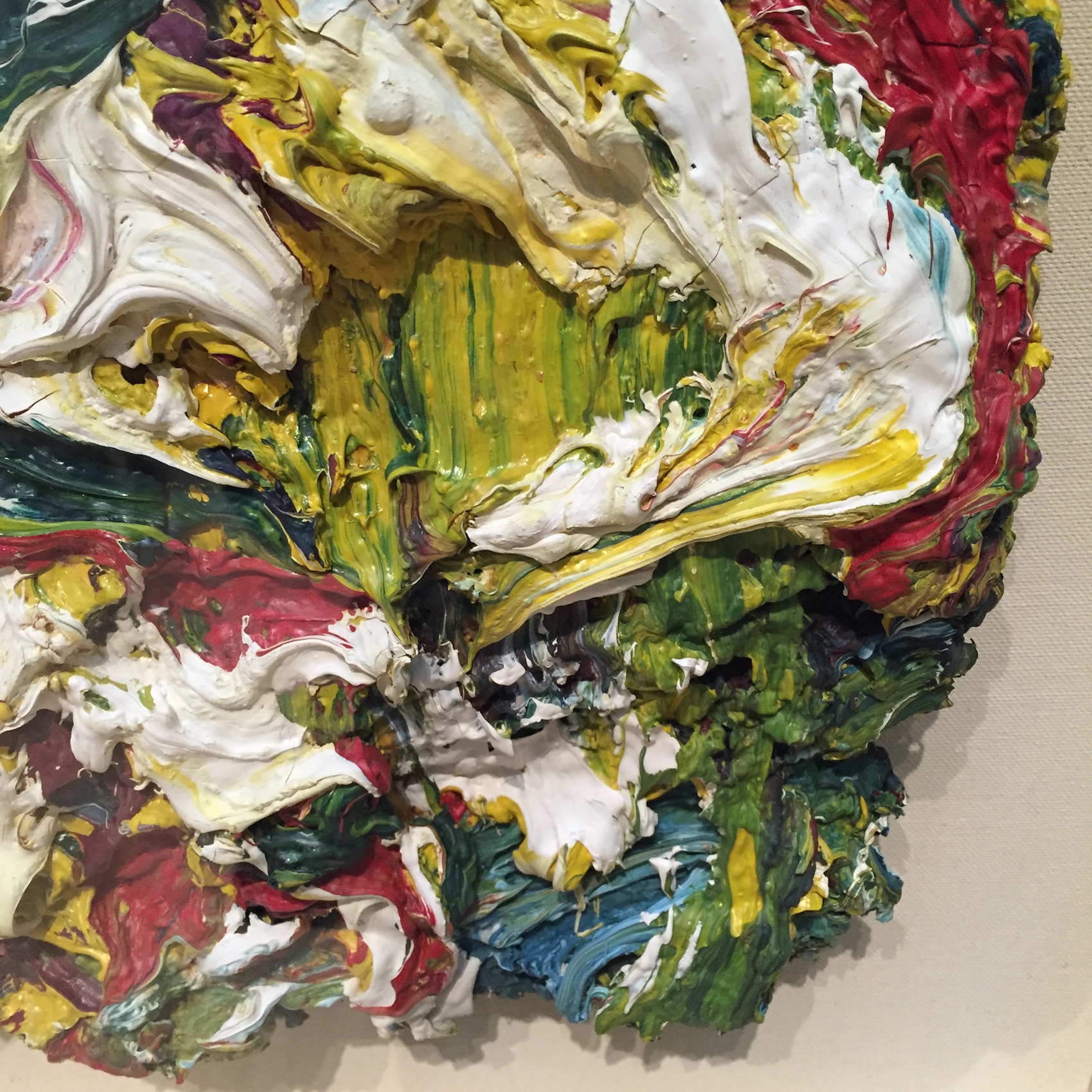 Auerbach has to be seen in close-up as much as in totality.
You need to look at the actual work.
The actual brush strokes, the actual collisions and build-ups of paint.
It's something the Tate seem to have realised – the front of the catalogue is a close-up.
Across the room is Studio with Figure on Bed II from 1966.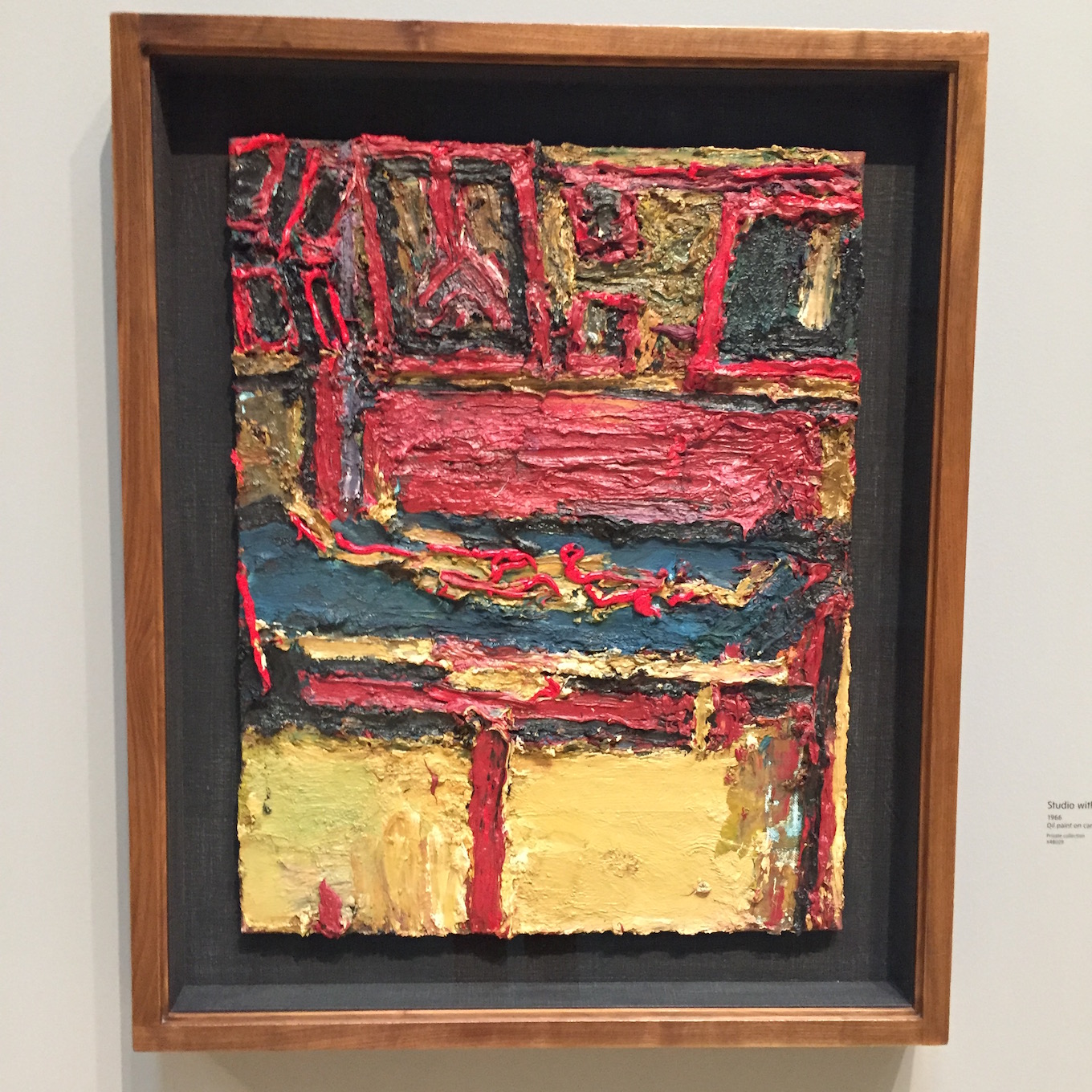 But you don't want to look at it like that.
You want to look at it like this.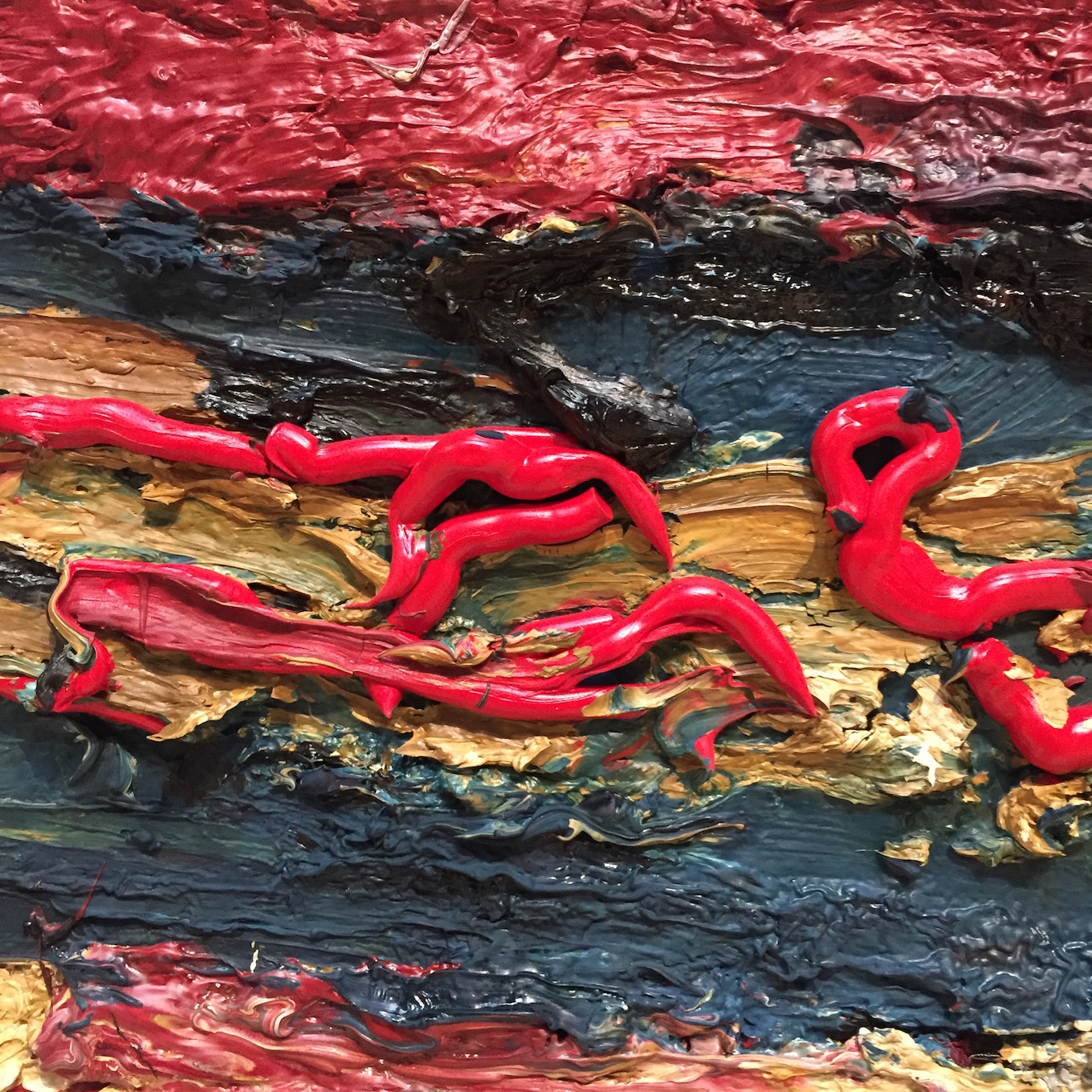 And so it continues.
This is Looking Towards Mornington Crescent Station, from 72-74.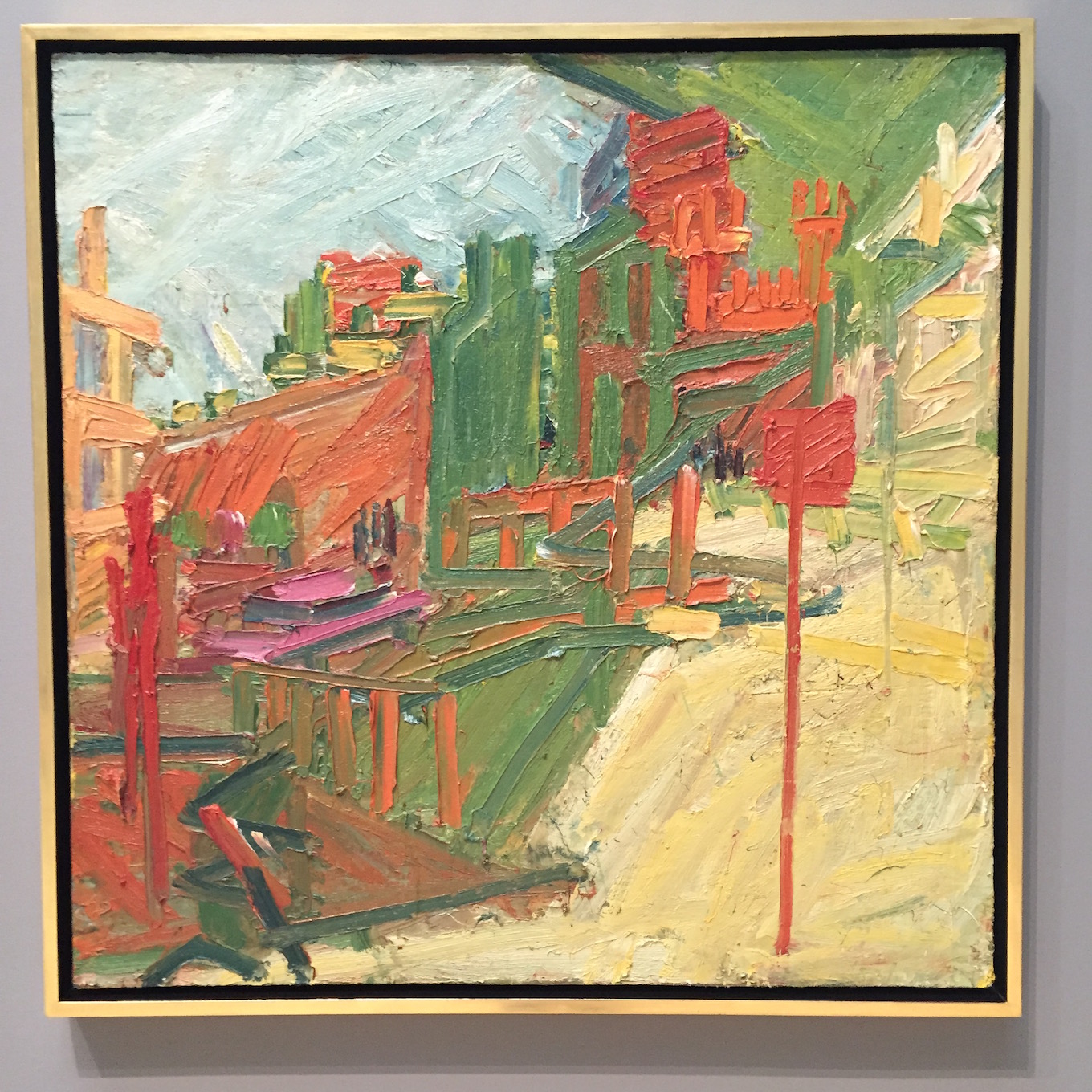 And this is it close up.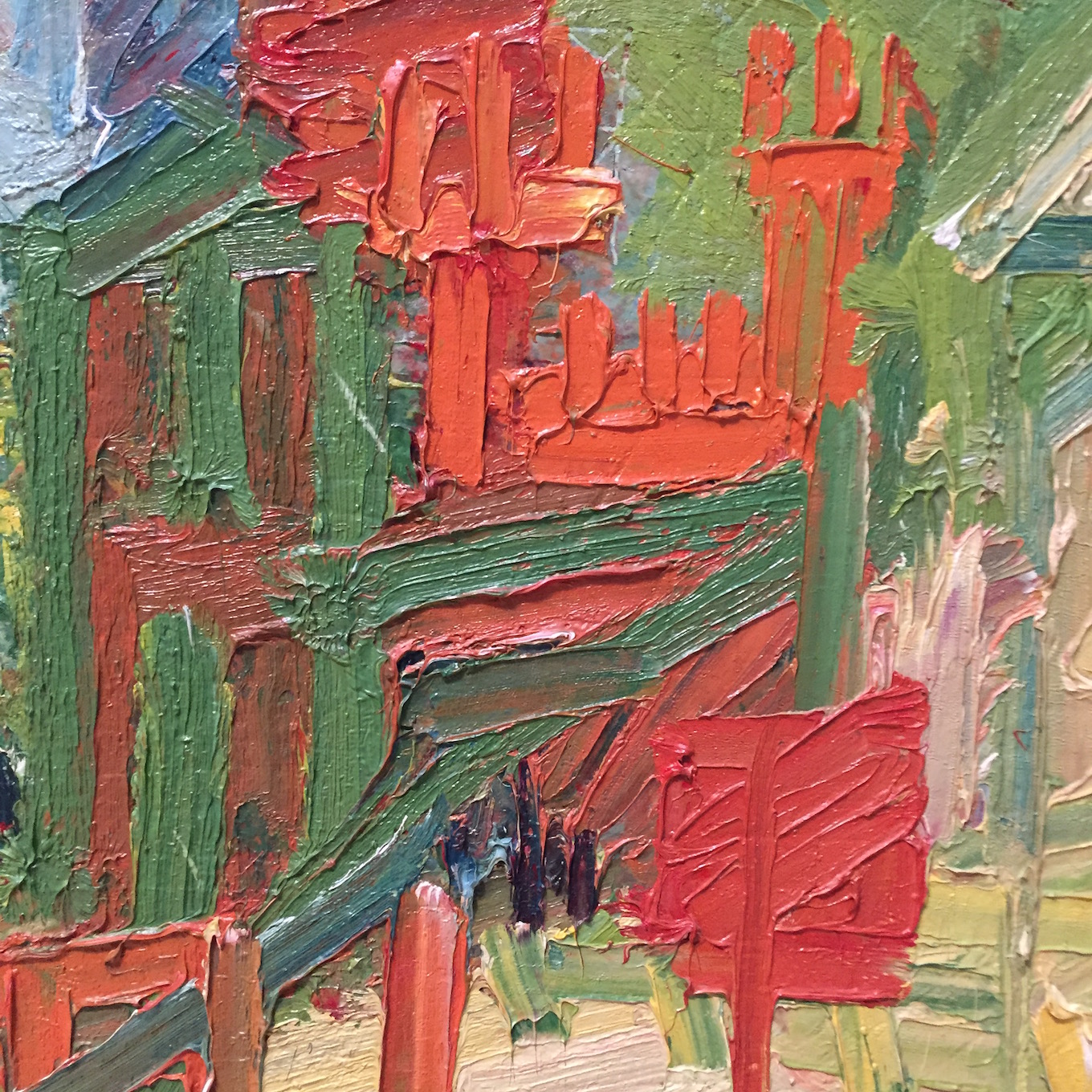 It's when you get close up that the work becomes so energising, and inspiring.
Inspiring as in, I need to do more work.
Because work as an activity is good.
Another.
This is Primrose Hill, Summer, from 1968.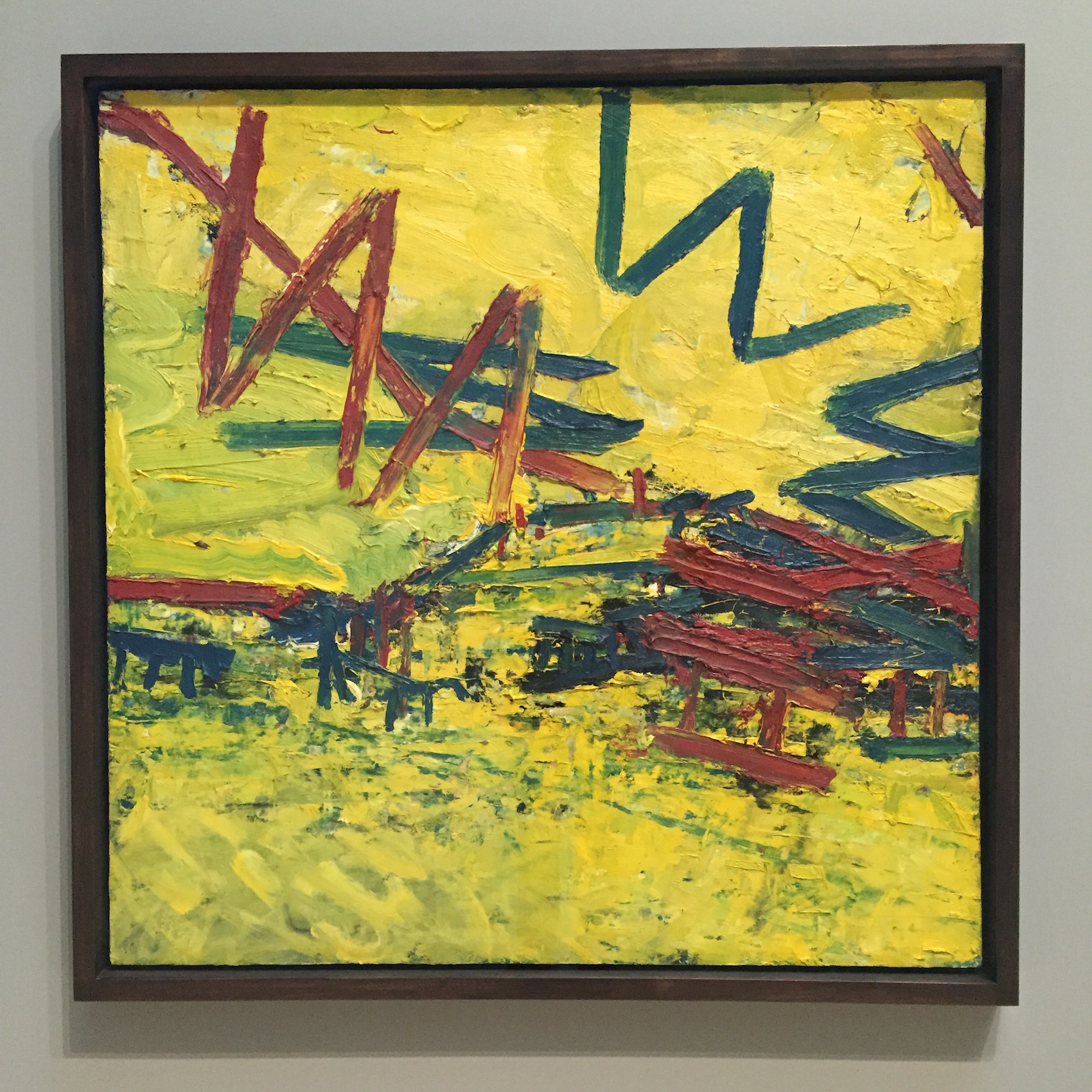 Close up.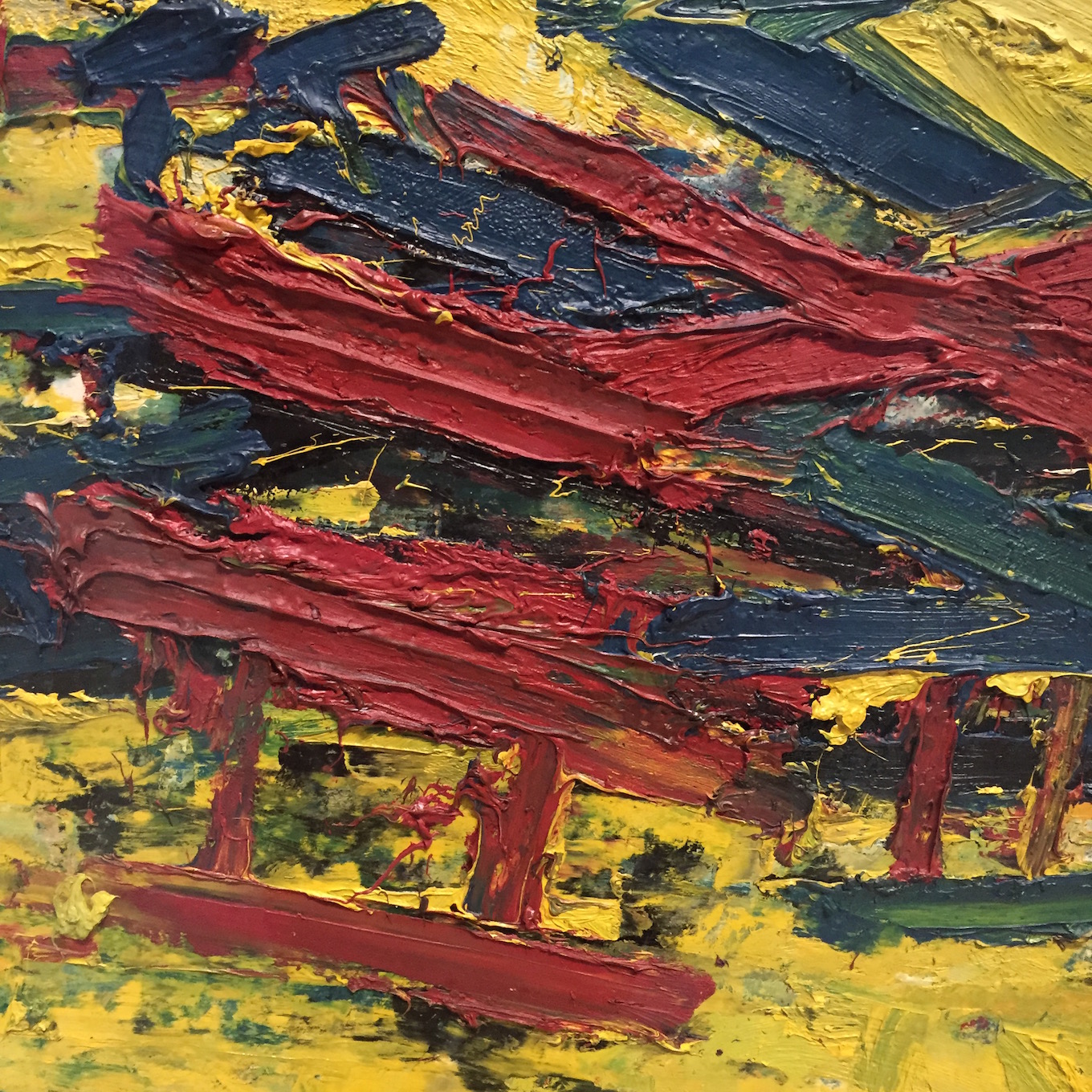 Head of J.Y.M. II, from 1984-5.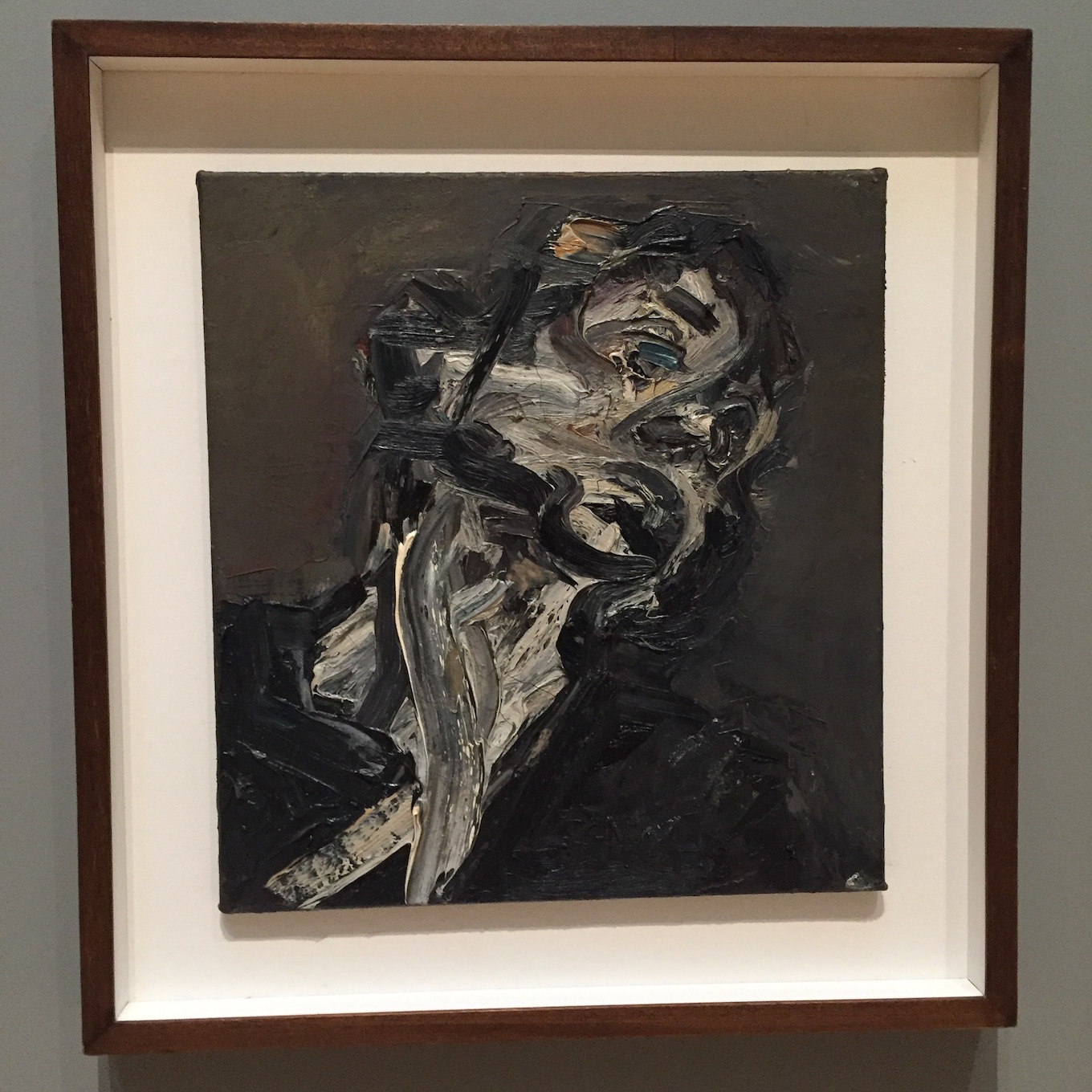 Amazing to see the black, the white, and everything else involved up close.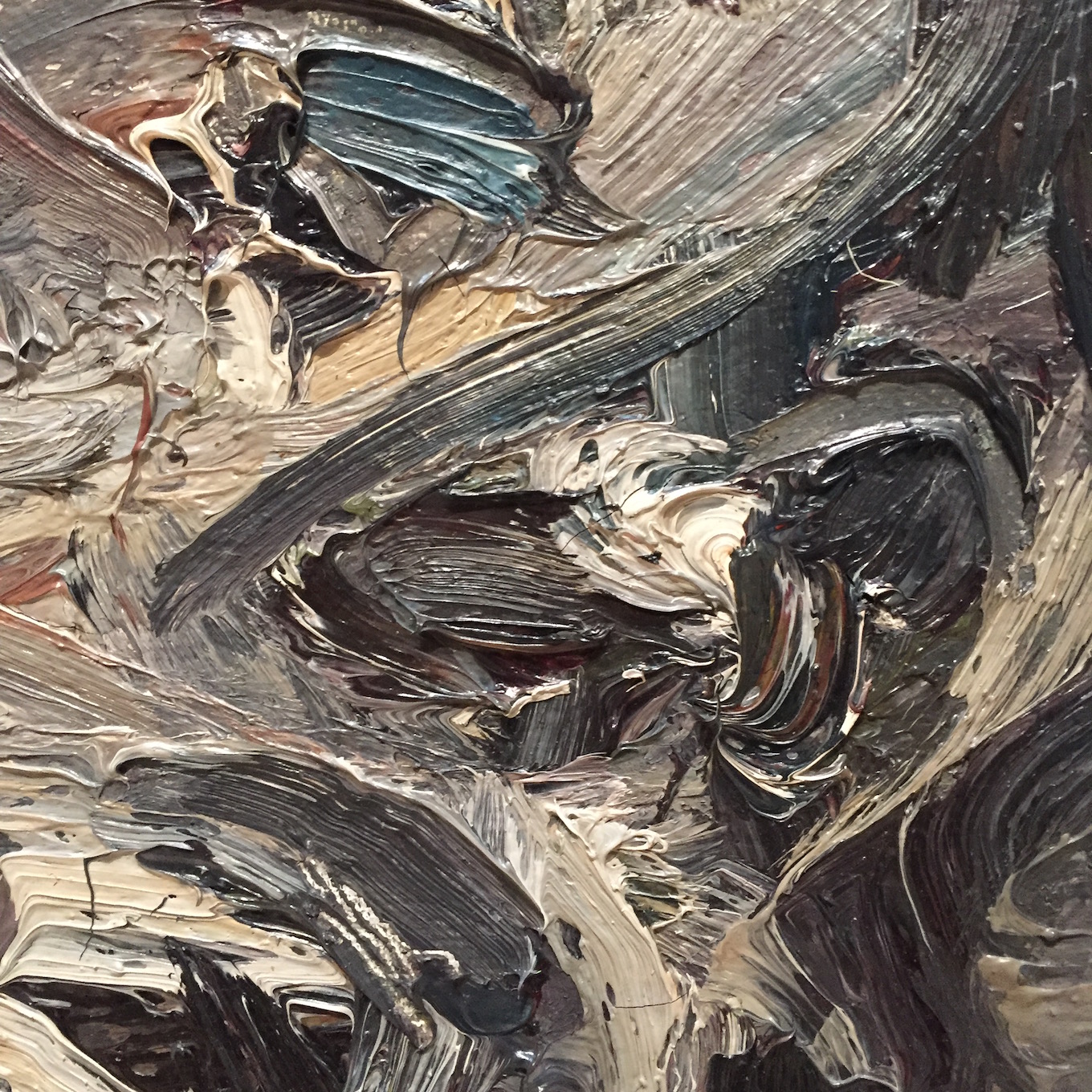 Head of Julia – Profile, 89-90.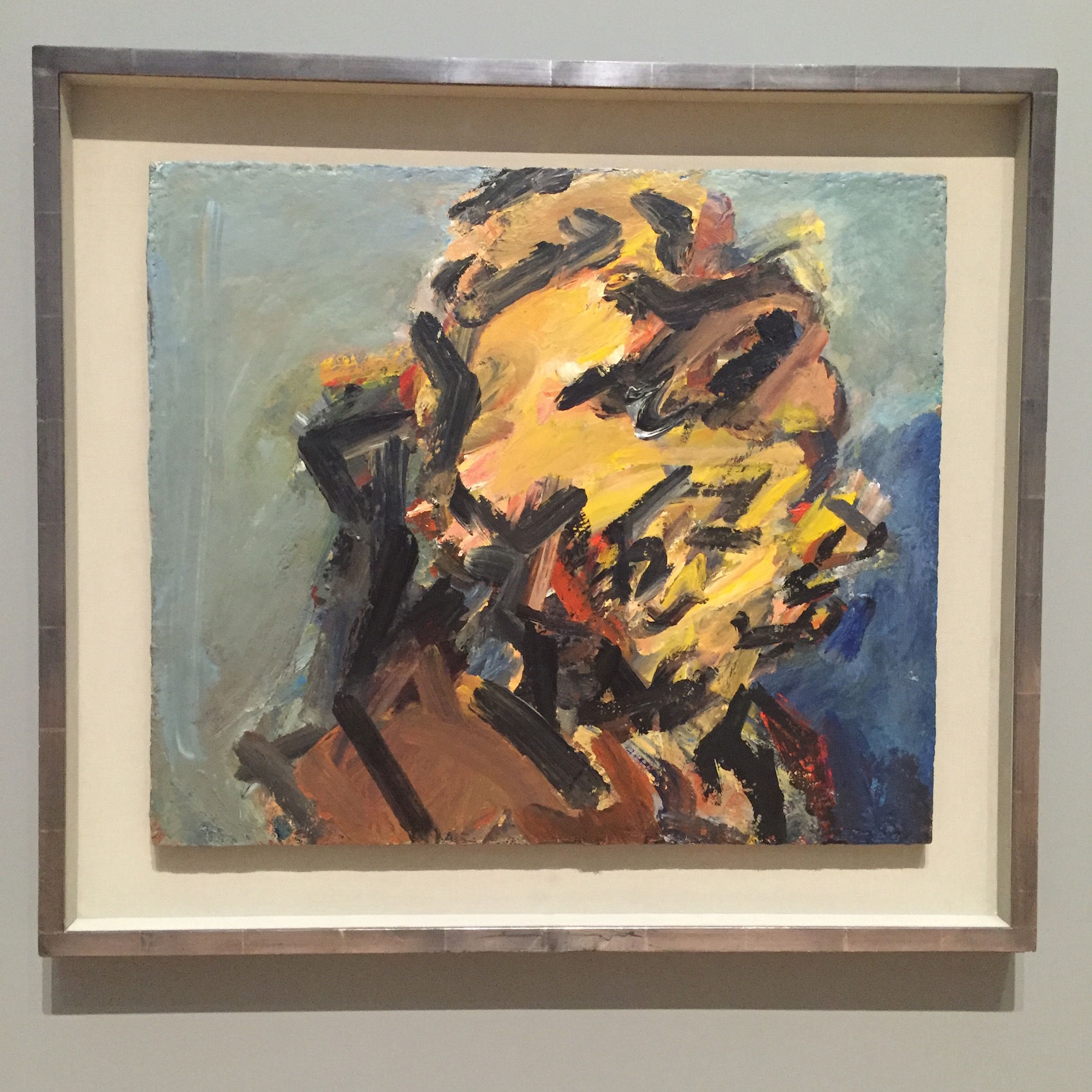 Close up.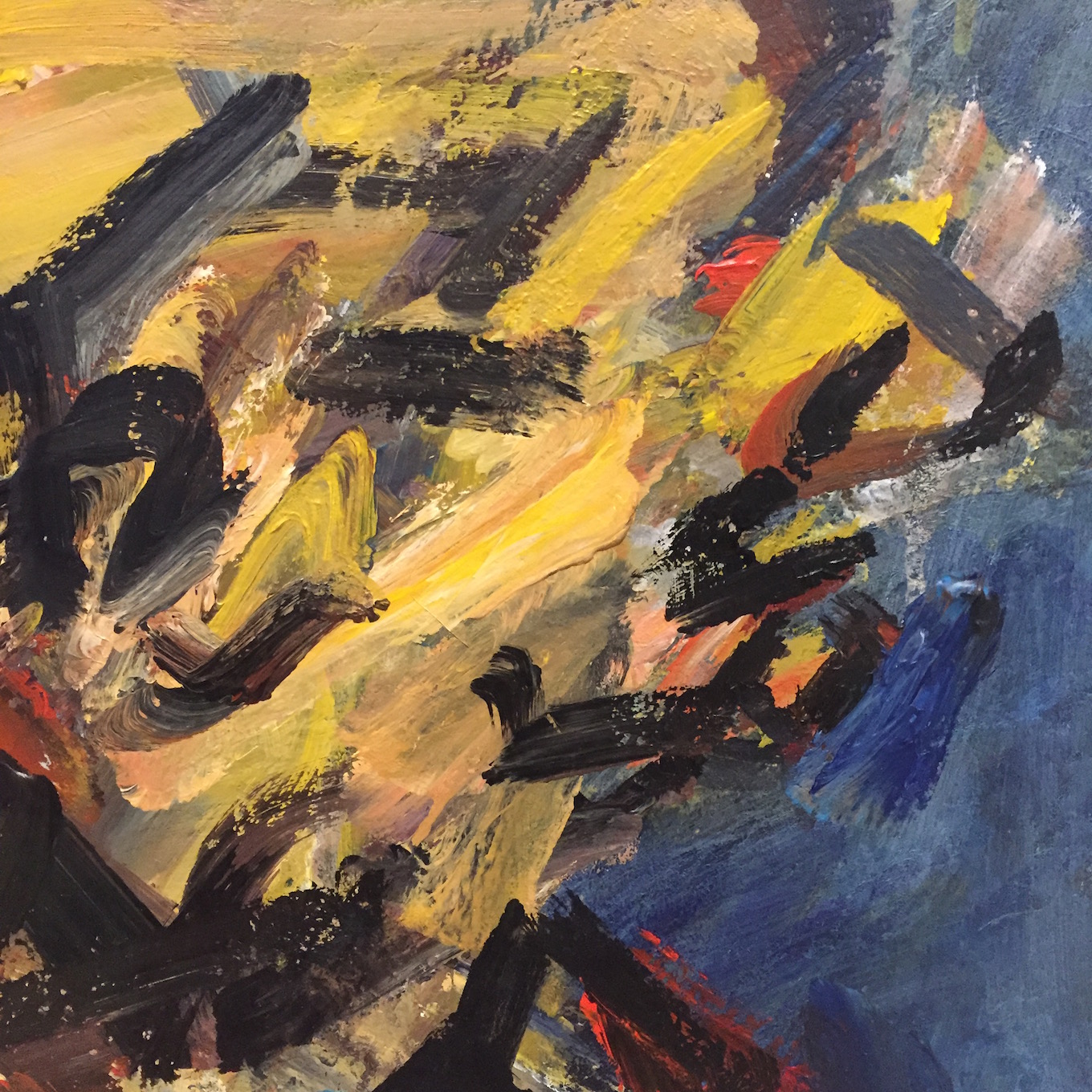 Reclining Head of Julia, 1996.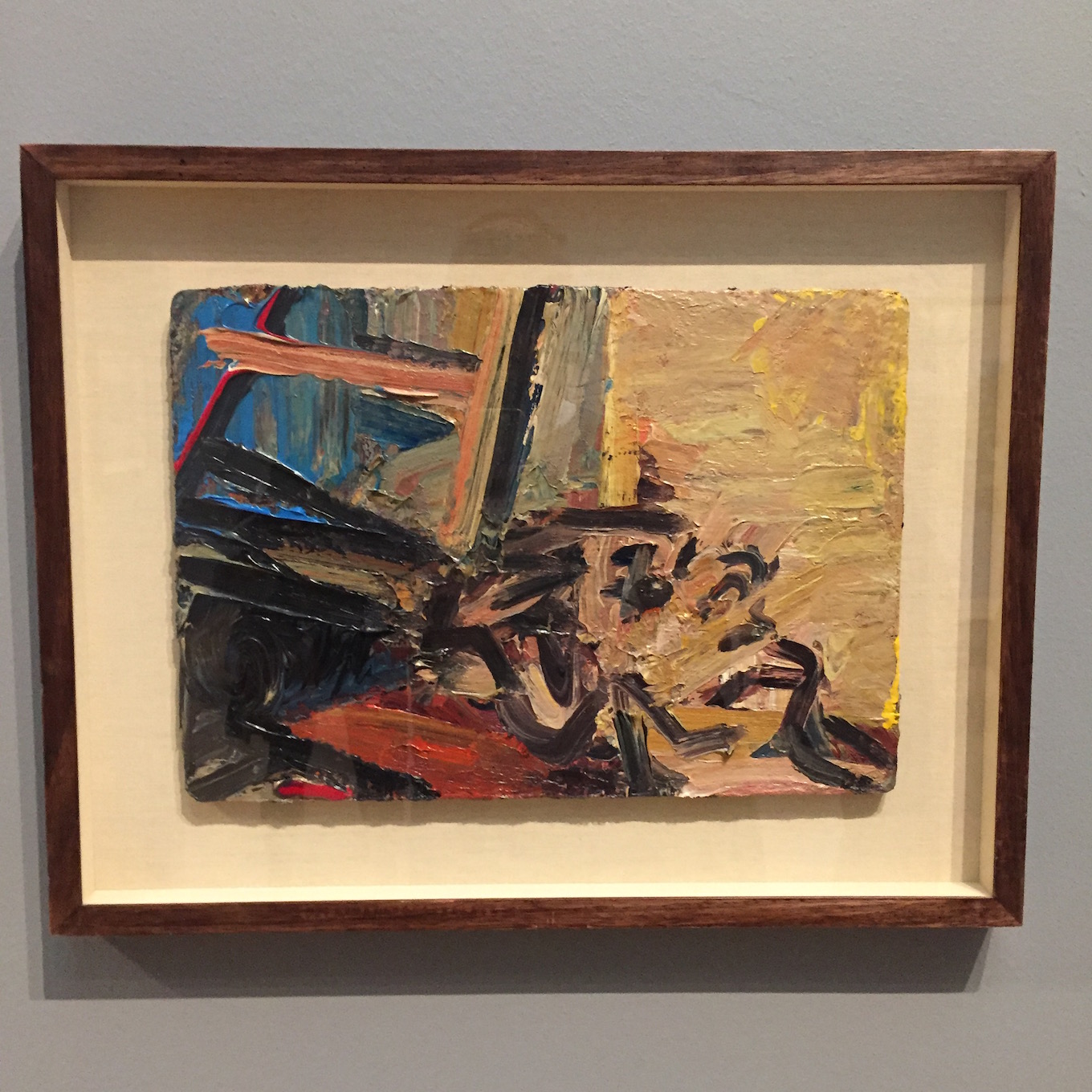 Ohmygod that top left corner.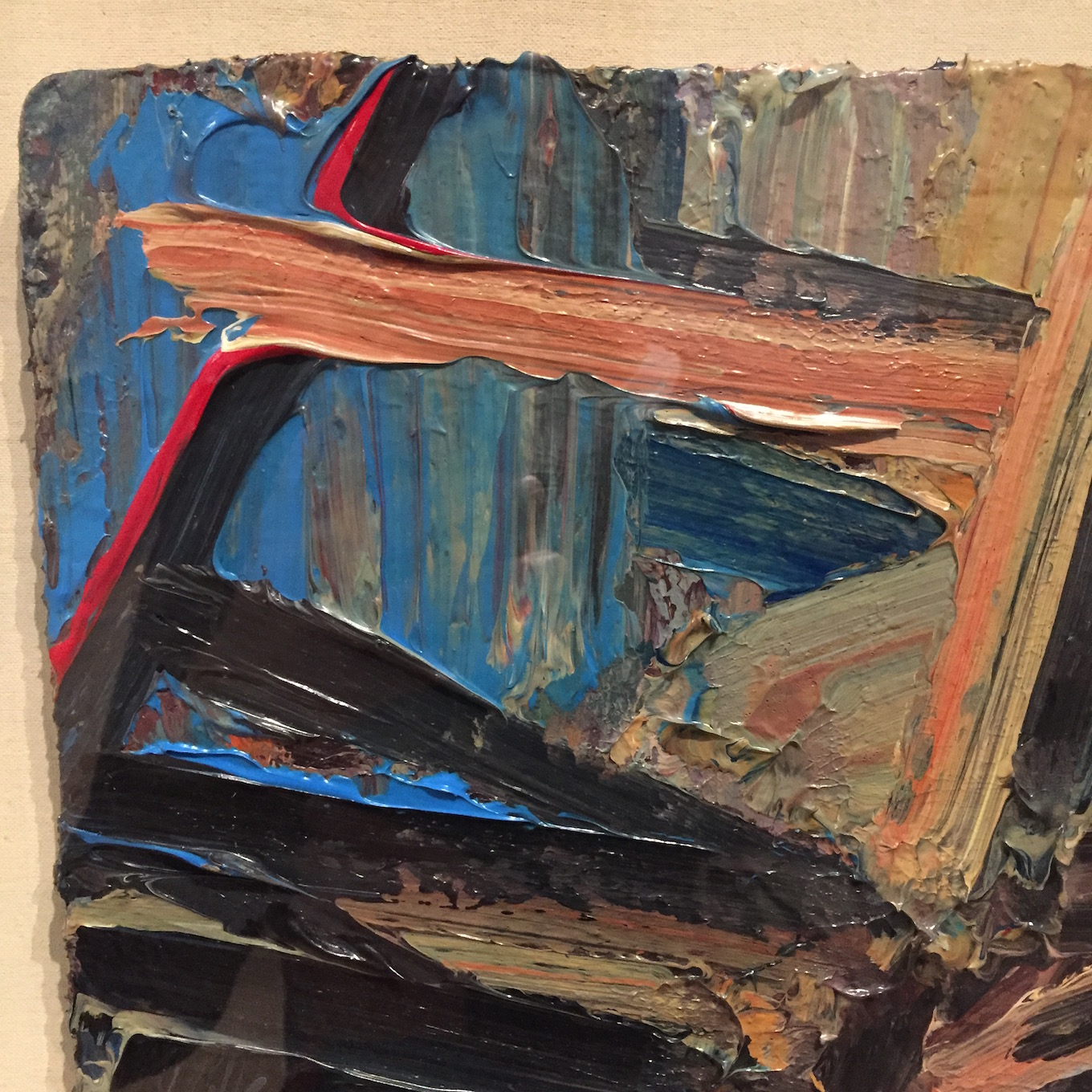 It's like individual segments act like works in themselves.
William Feaver Seated, 2011.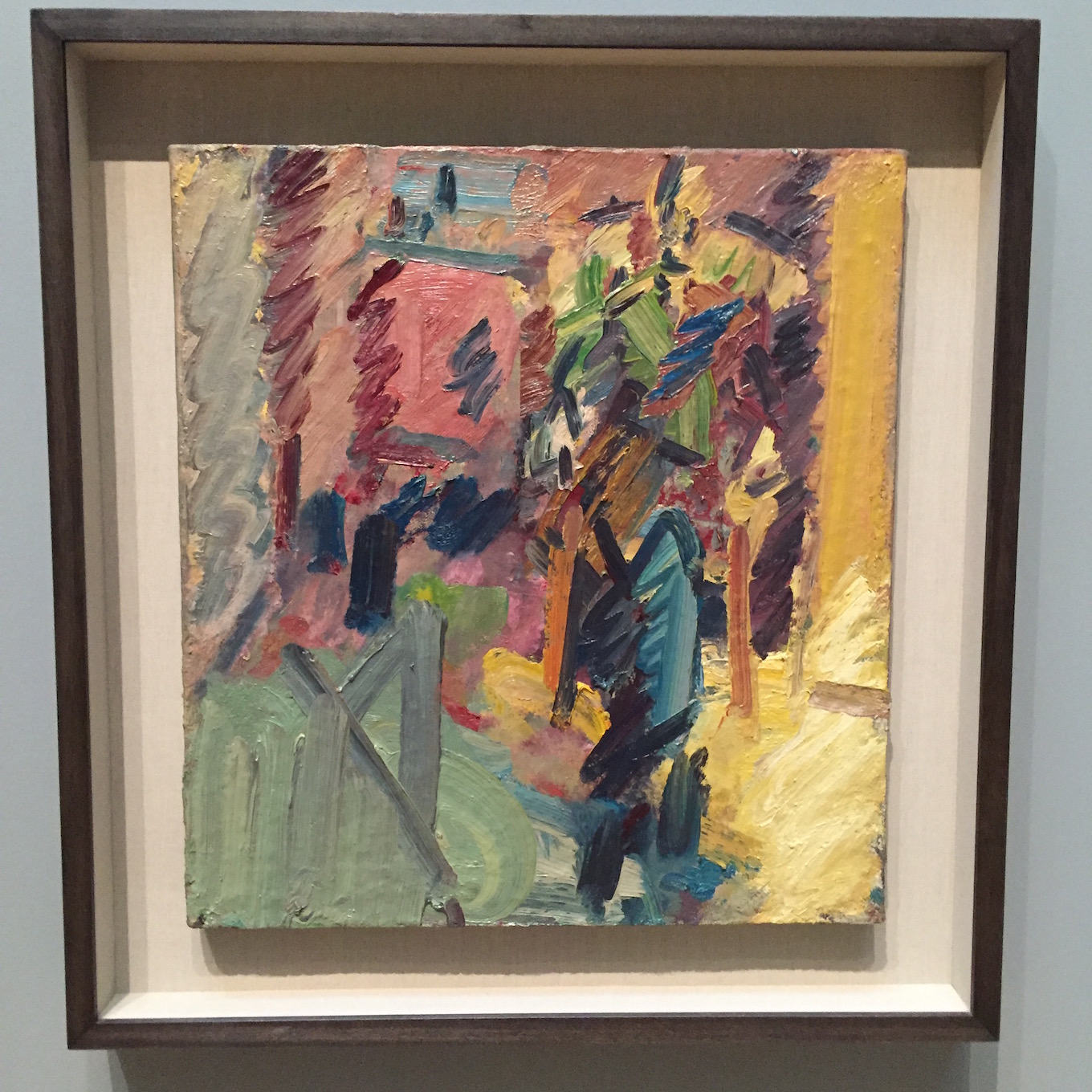 That patch in the middle.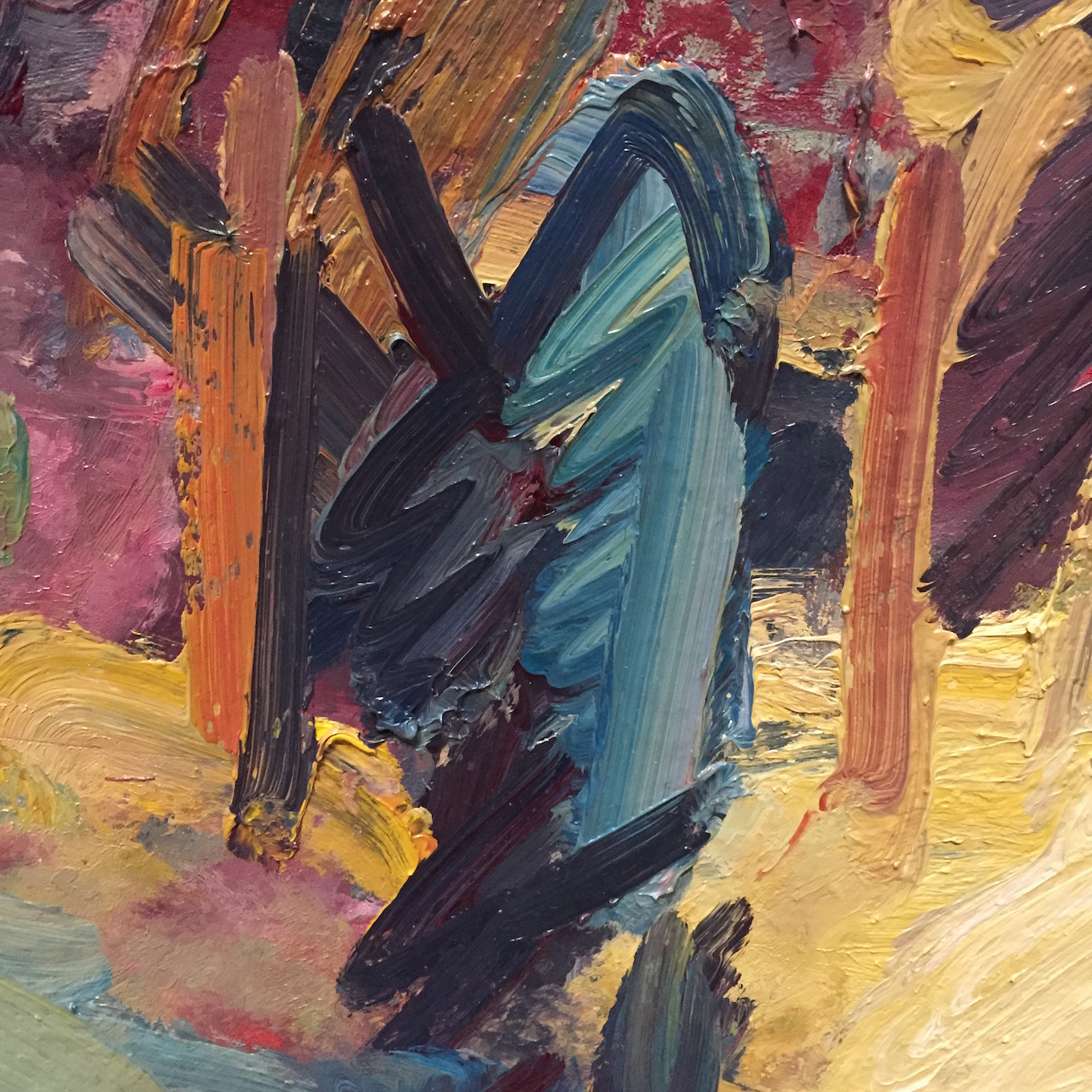 Top left.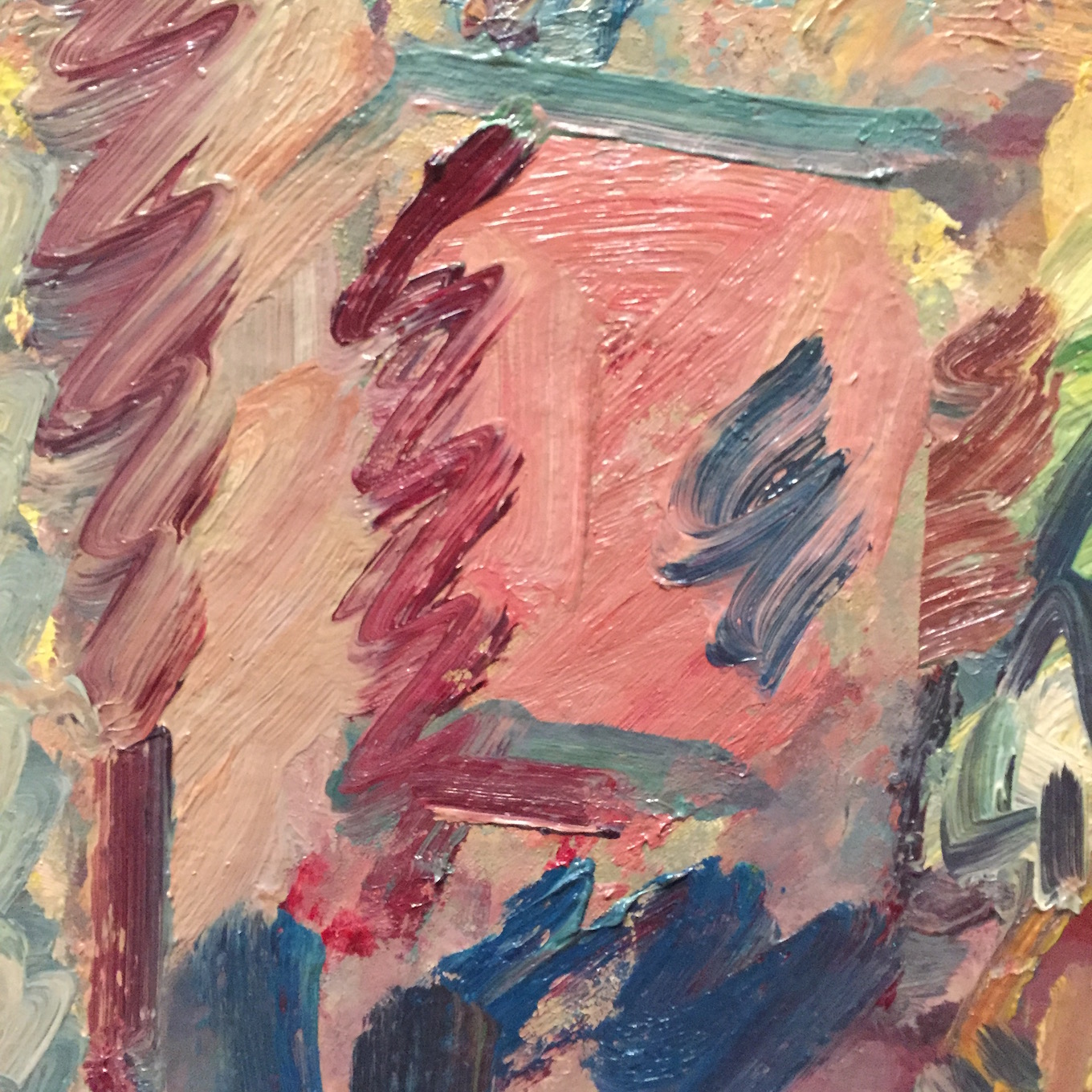 I mean beyond.
Head of William Feaver, 2003.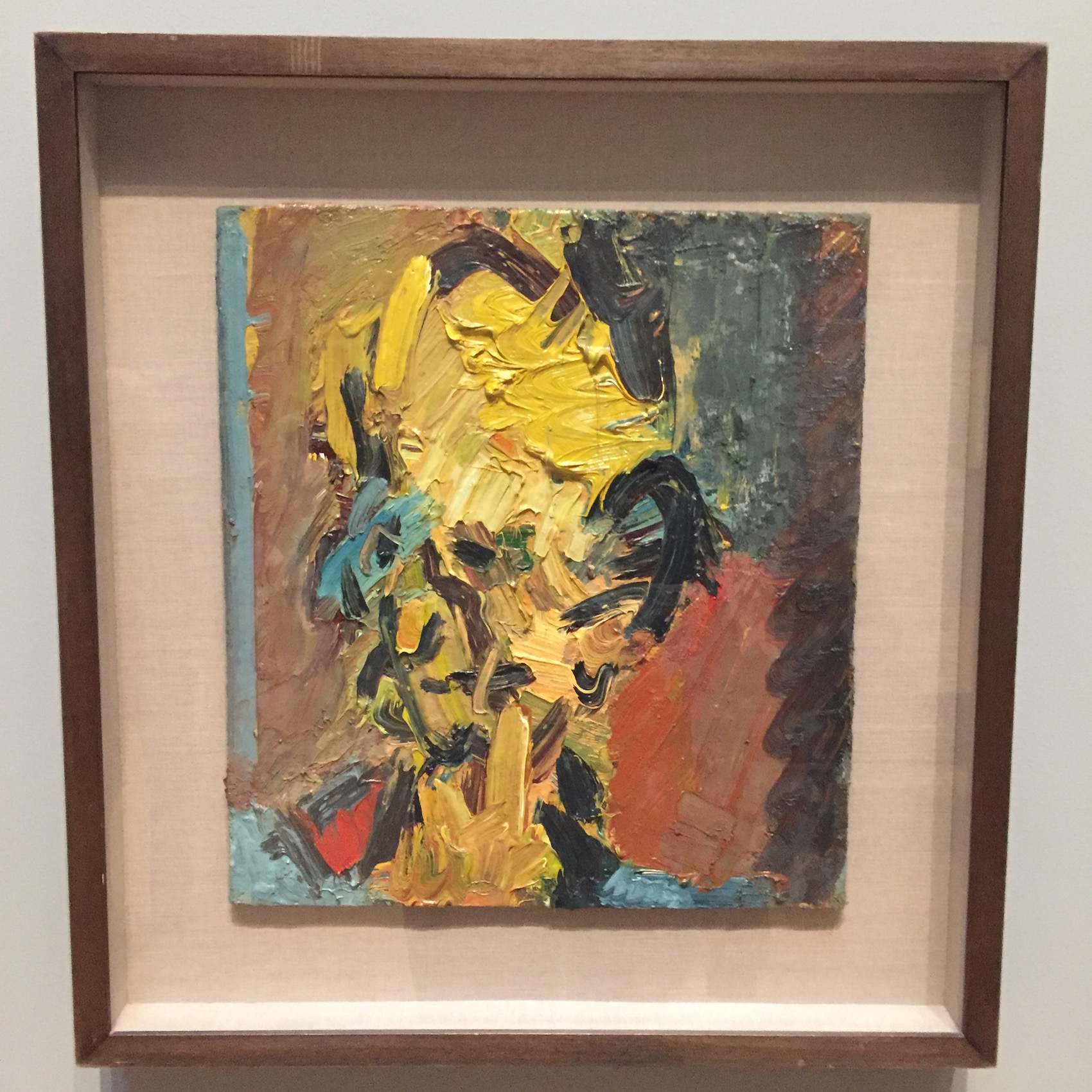 The eyes.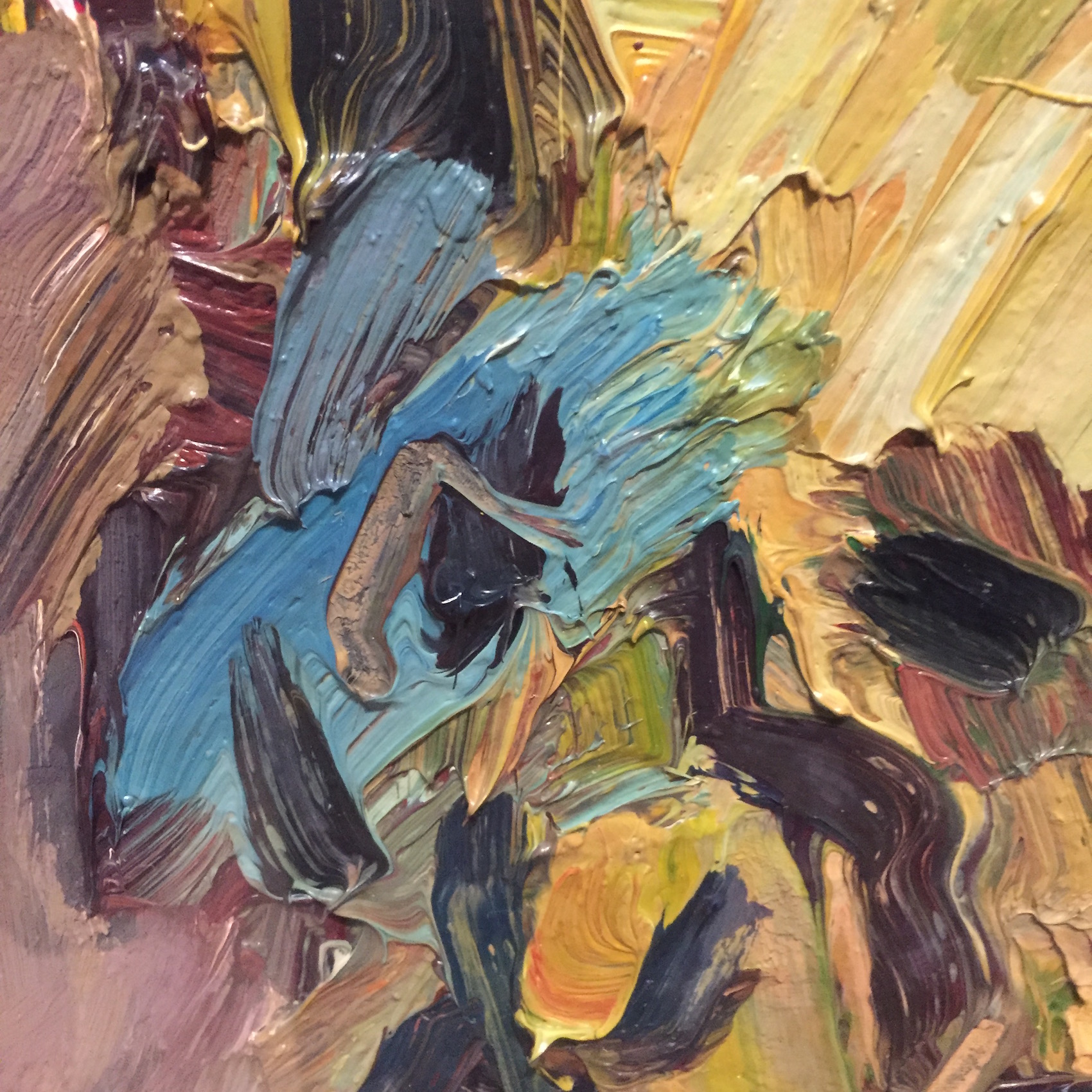 That splodge of what I guess is the hair.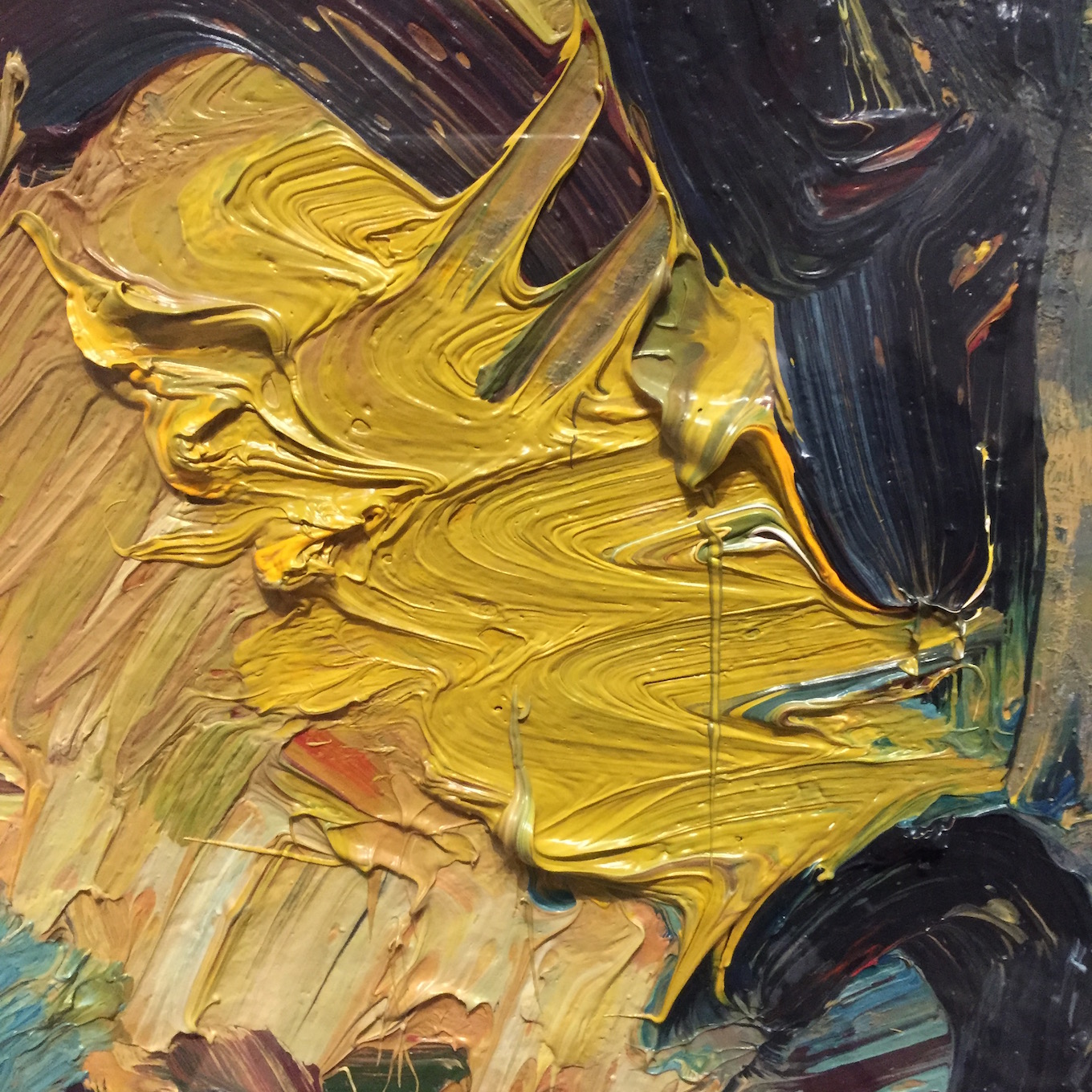 To The Studios, 1993-4.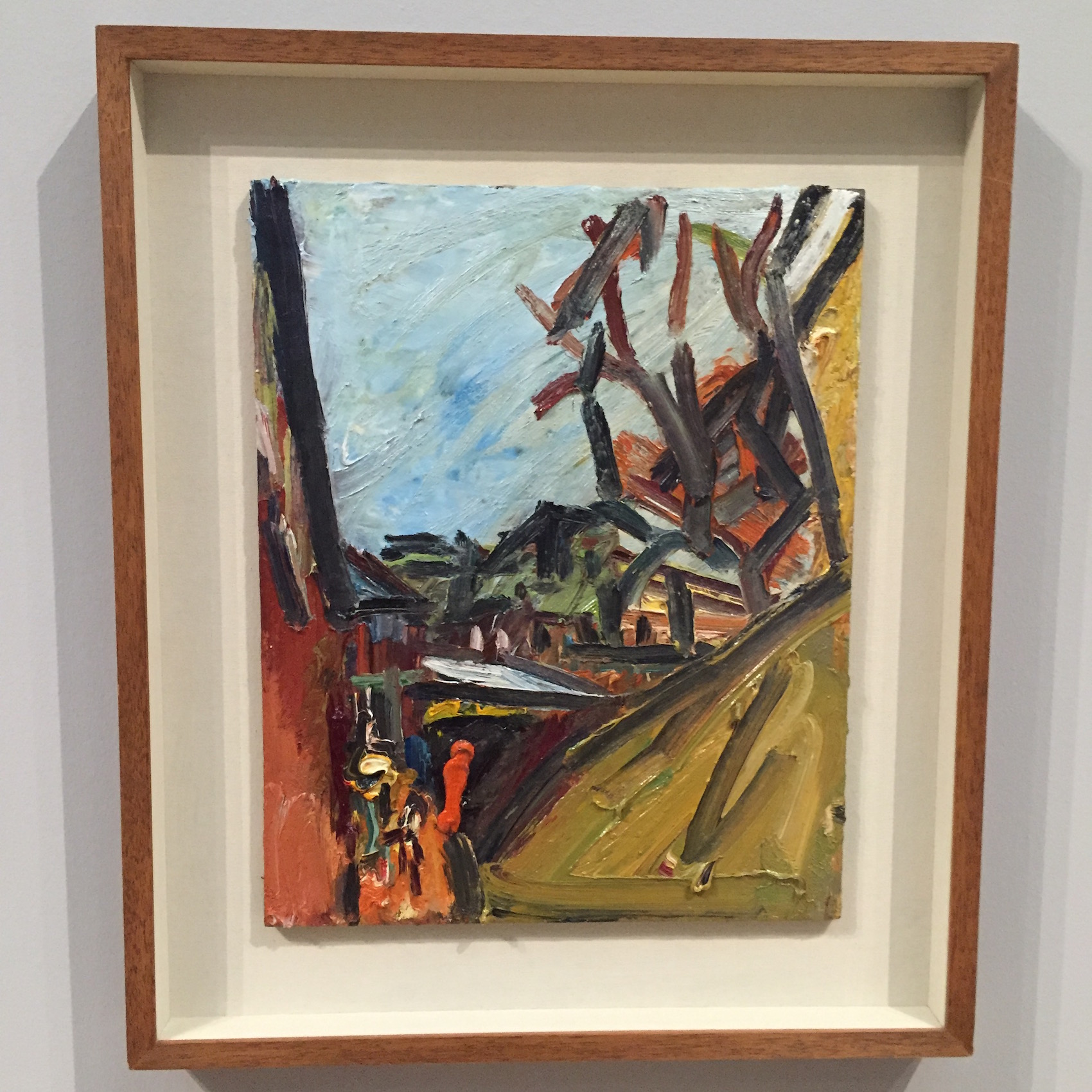 Seen like this, you don't get all that's happening bottom left, do you?
Here's bottom left.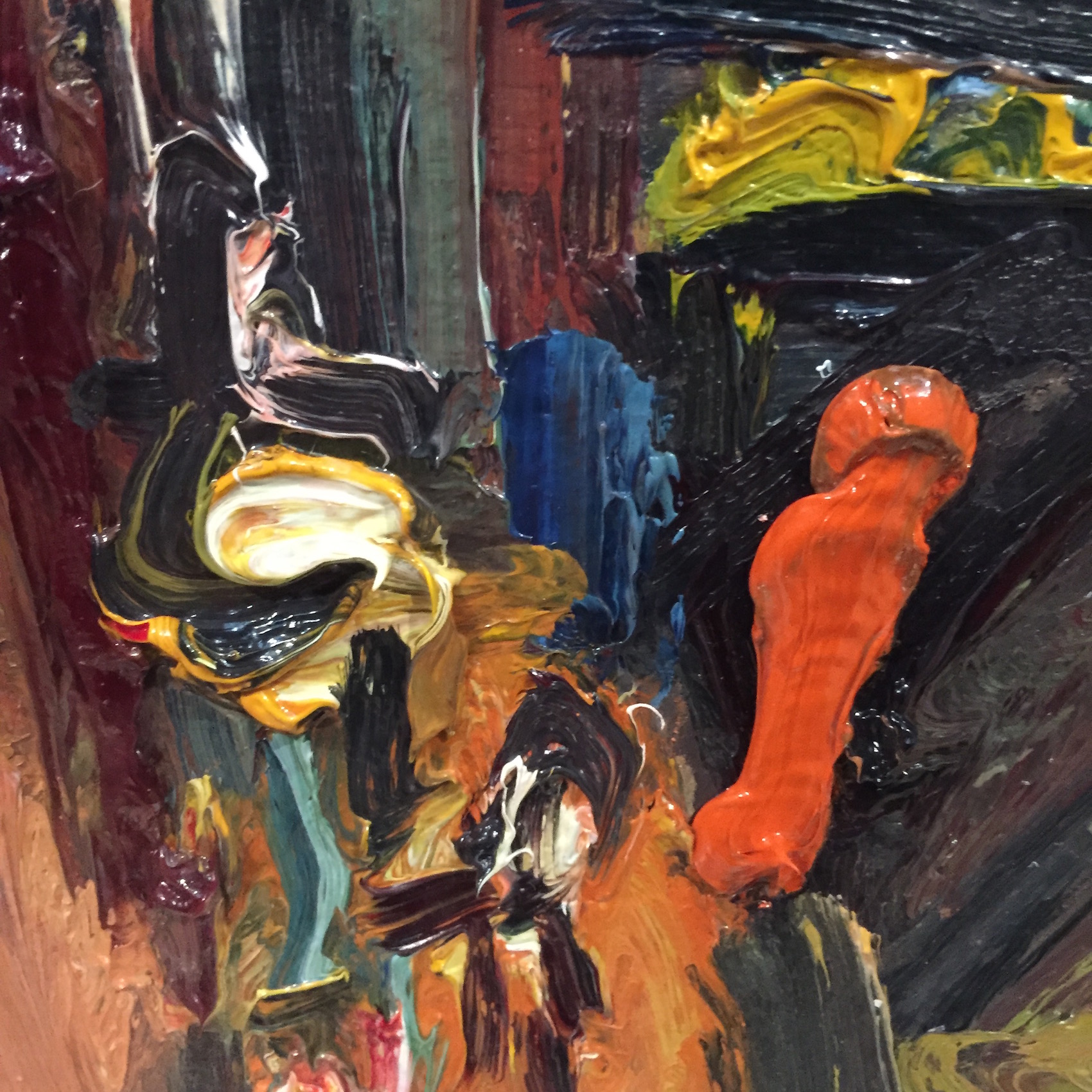 J.Y.M. Seated in the Studio VI, from 1988.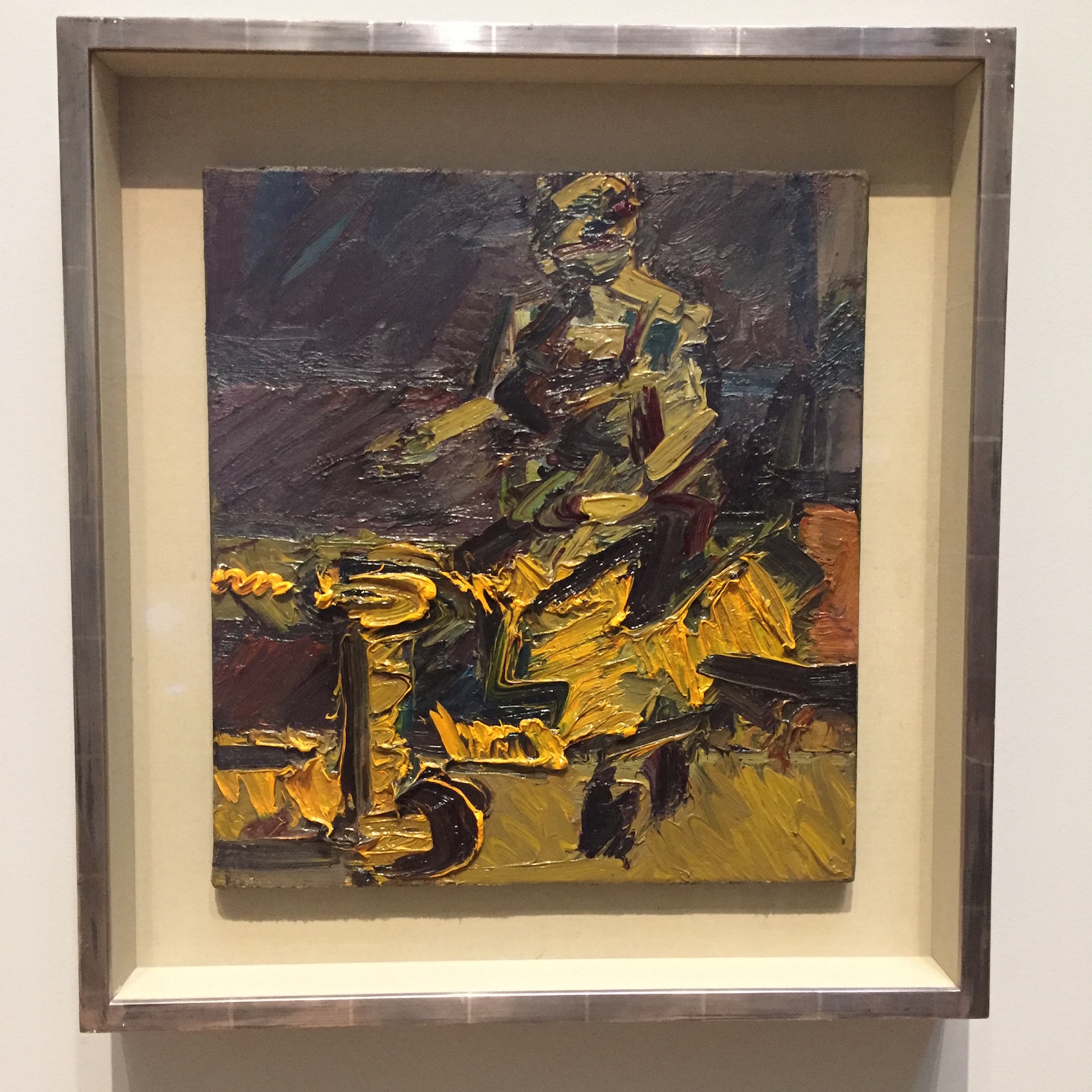 That bit bottom left-ish.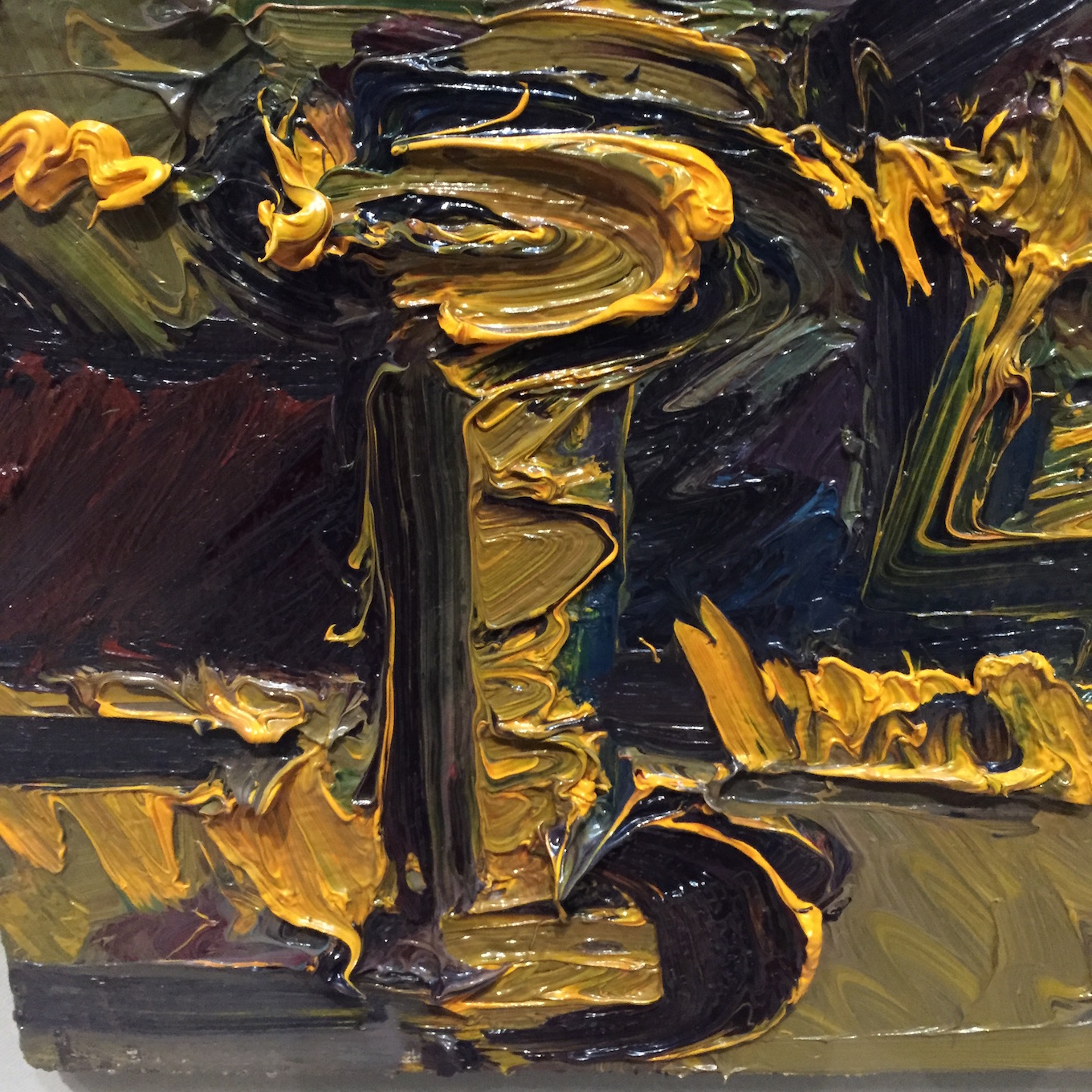 The vivacity of his recent work is incredible.
This is Hampstead Road, High Summer, 2010.
It's like some kid doing graffiti.
Which I mean as the biggest compliment.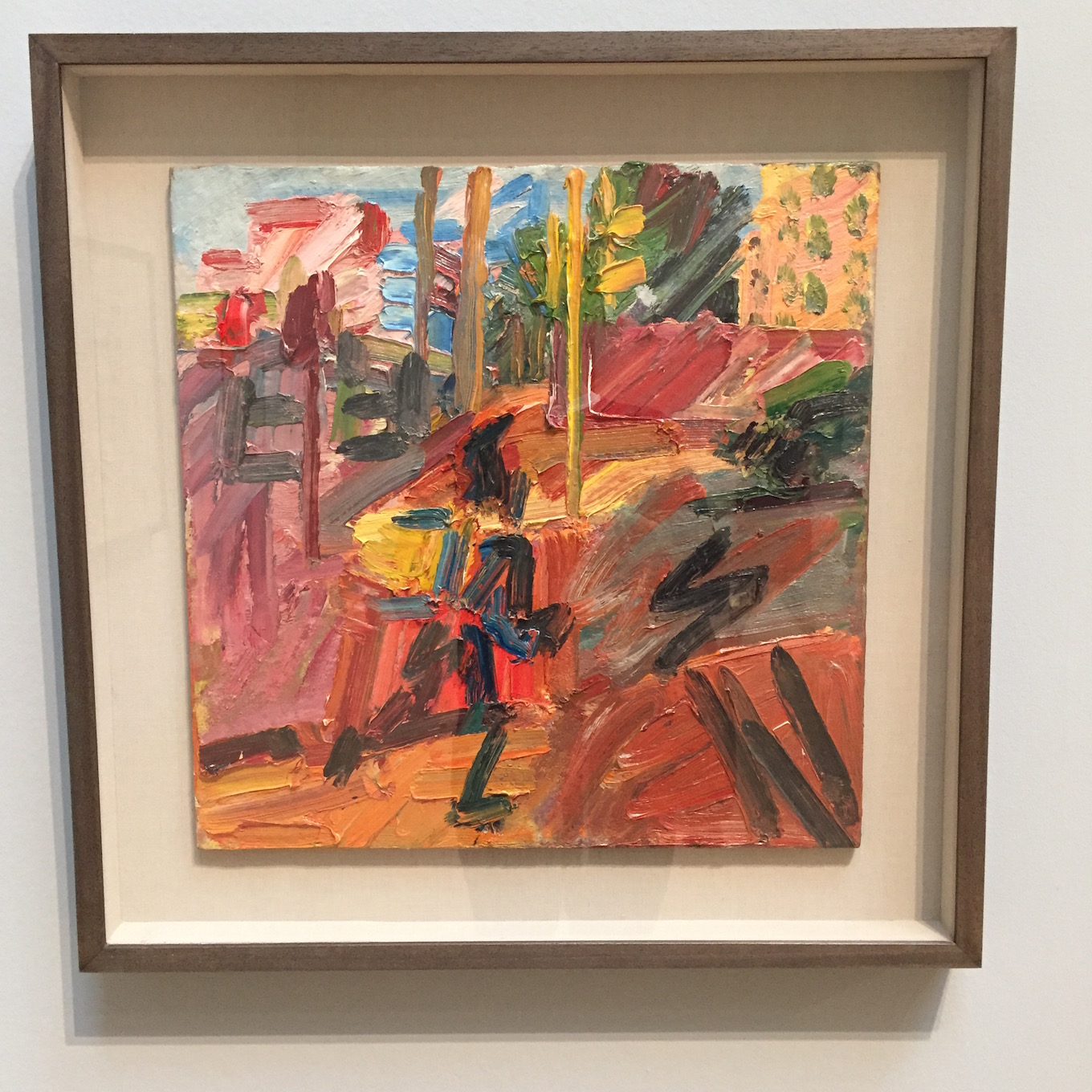 Up close.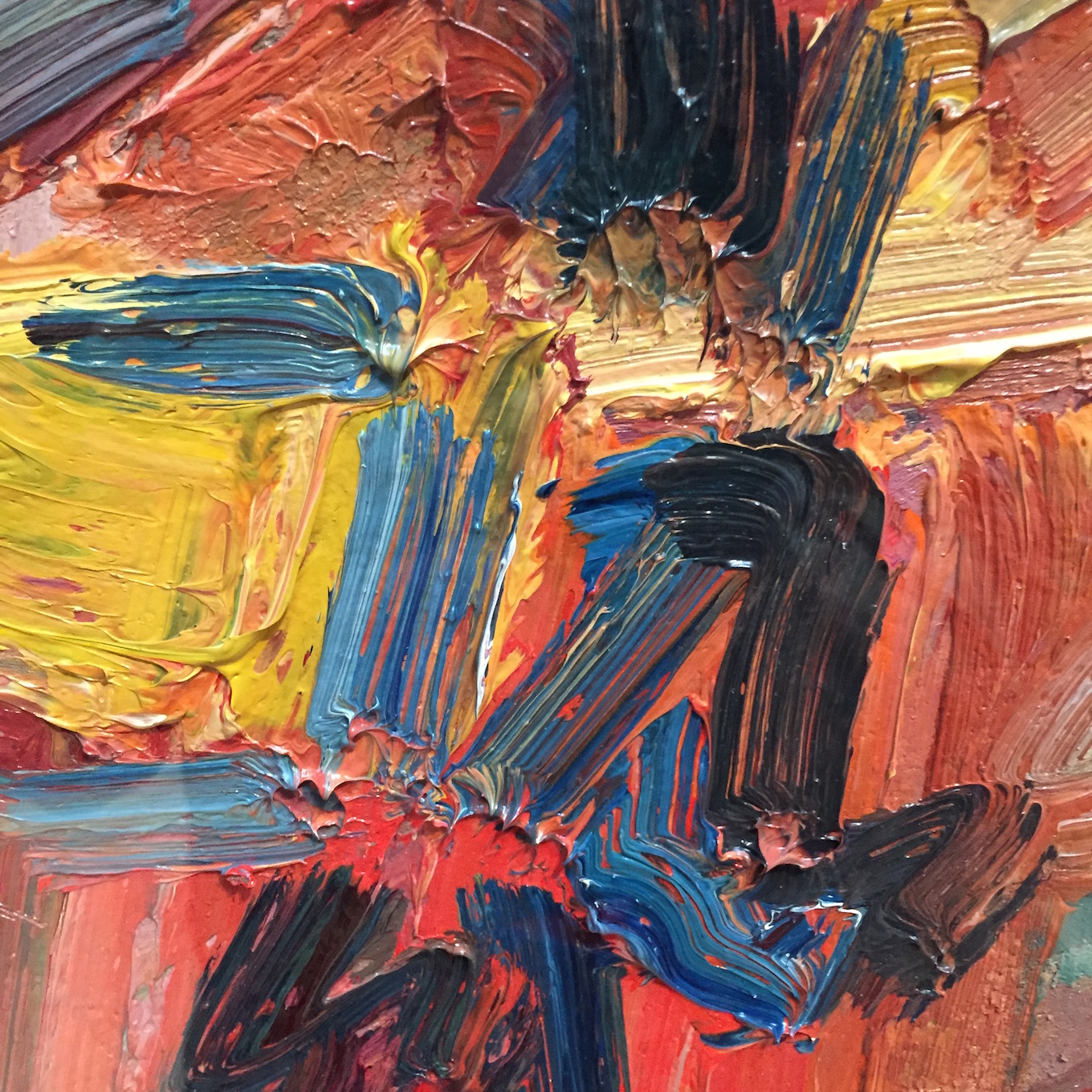 Another.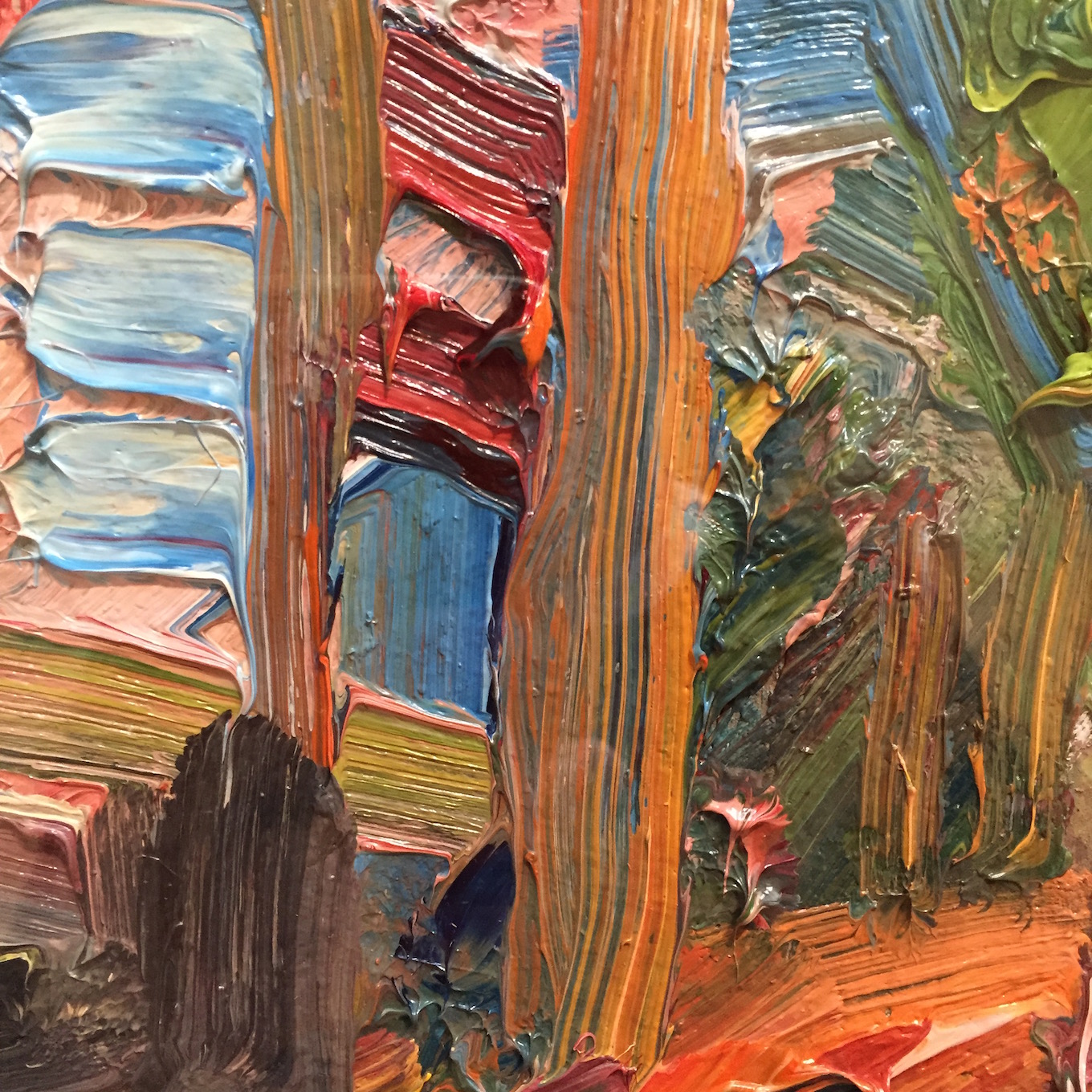 And another.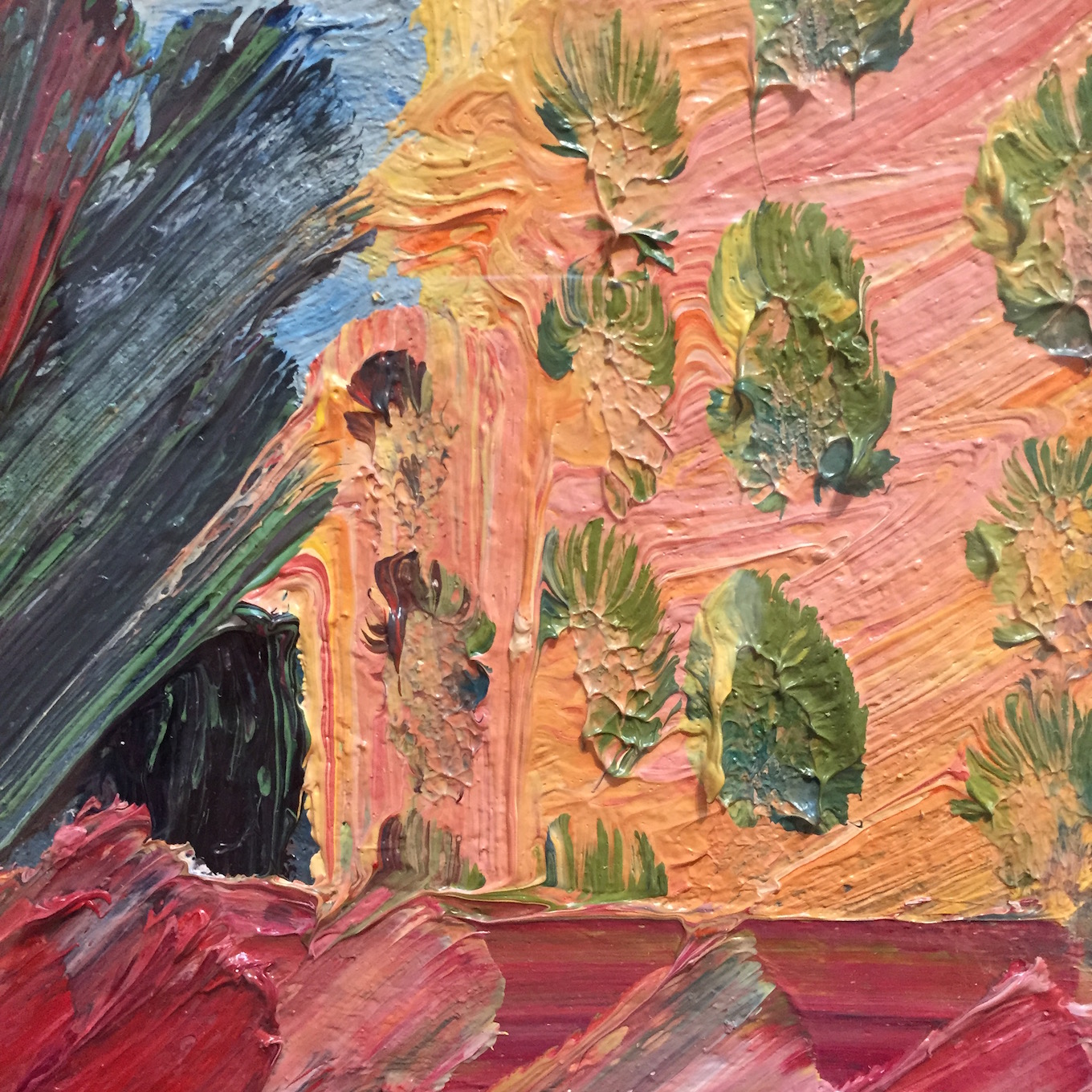 Like I said, a total inspiration.
Work, work, work.
Always.
Now.
The show opens at Tate Britain on 9 October, runs till 13 March 2016, click here etcetcetc.
Go go go.
And look close close close.