The Barbican is previewing its new exhibition today, The World of Charles and Ray Eames.
There's two ways of viewing it: as a total design nerd-out, or an idealised model for living.
Let's start with the nerd-out.
An experimental three-legged chair from 1945.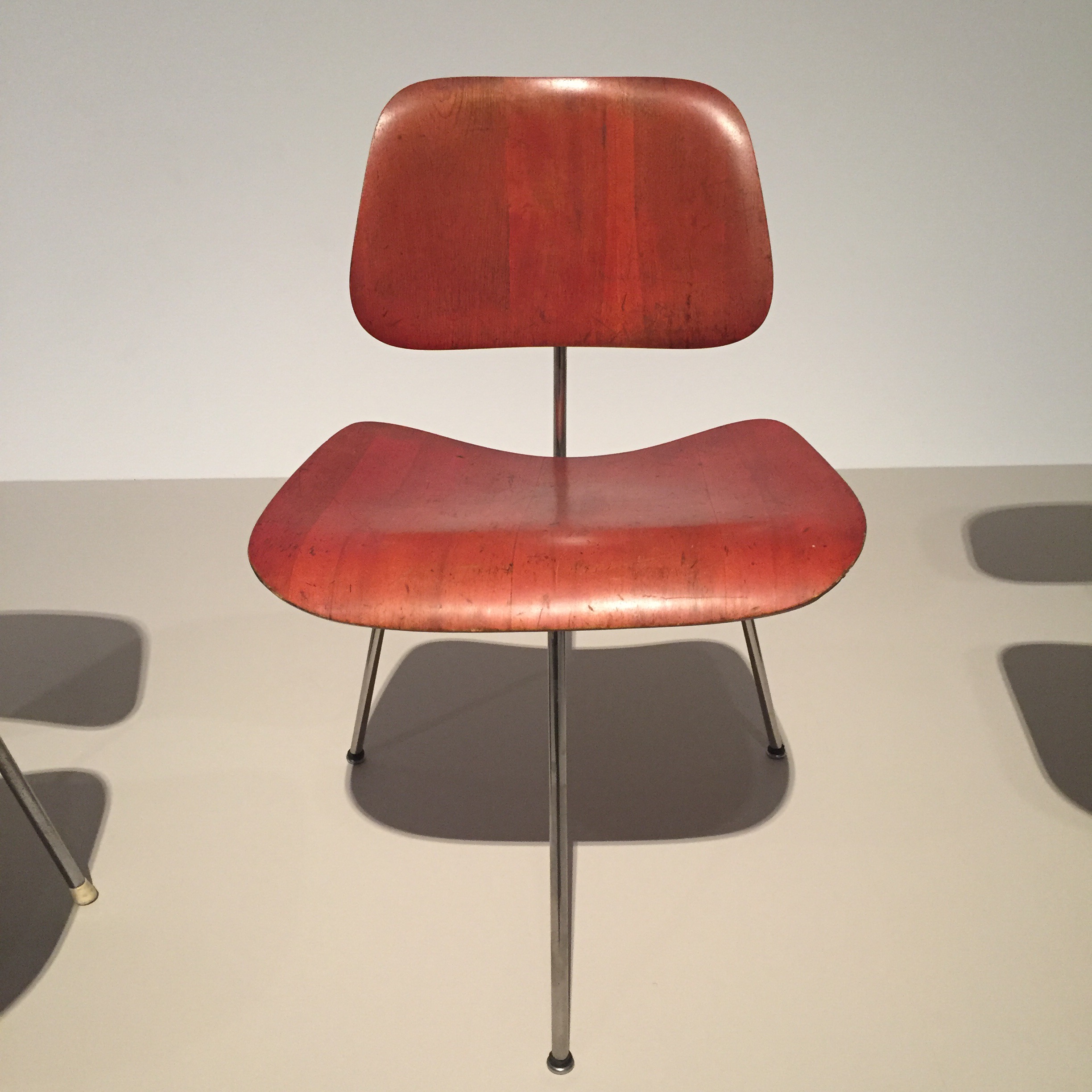 Another experiment with three legs from 1945, this time the other way round.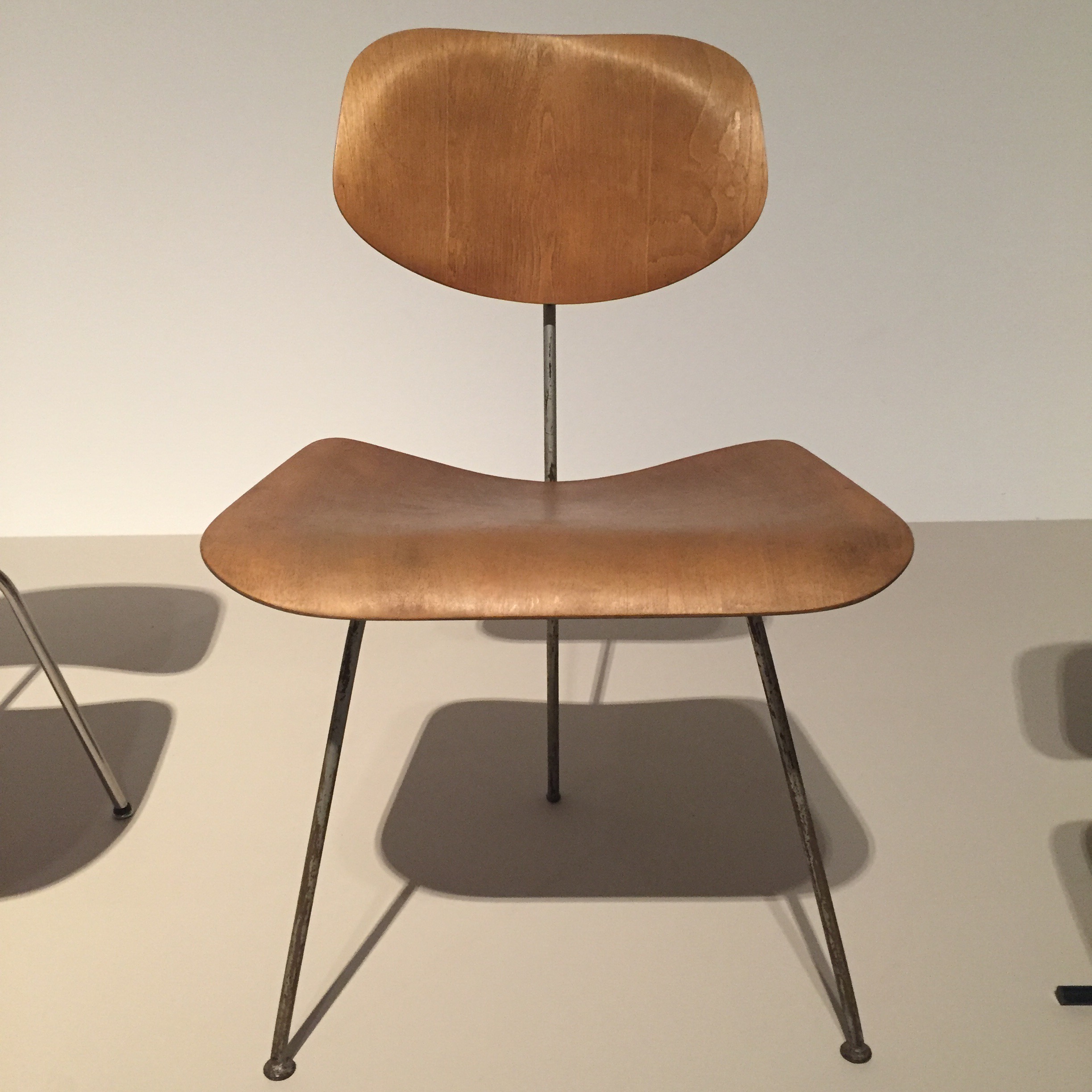 Pre-production DCM (Dining Chair Metal) from 1946.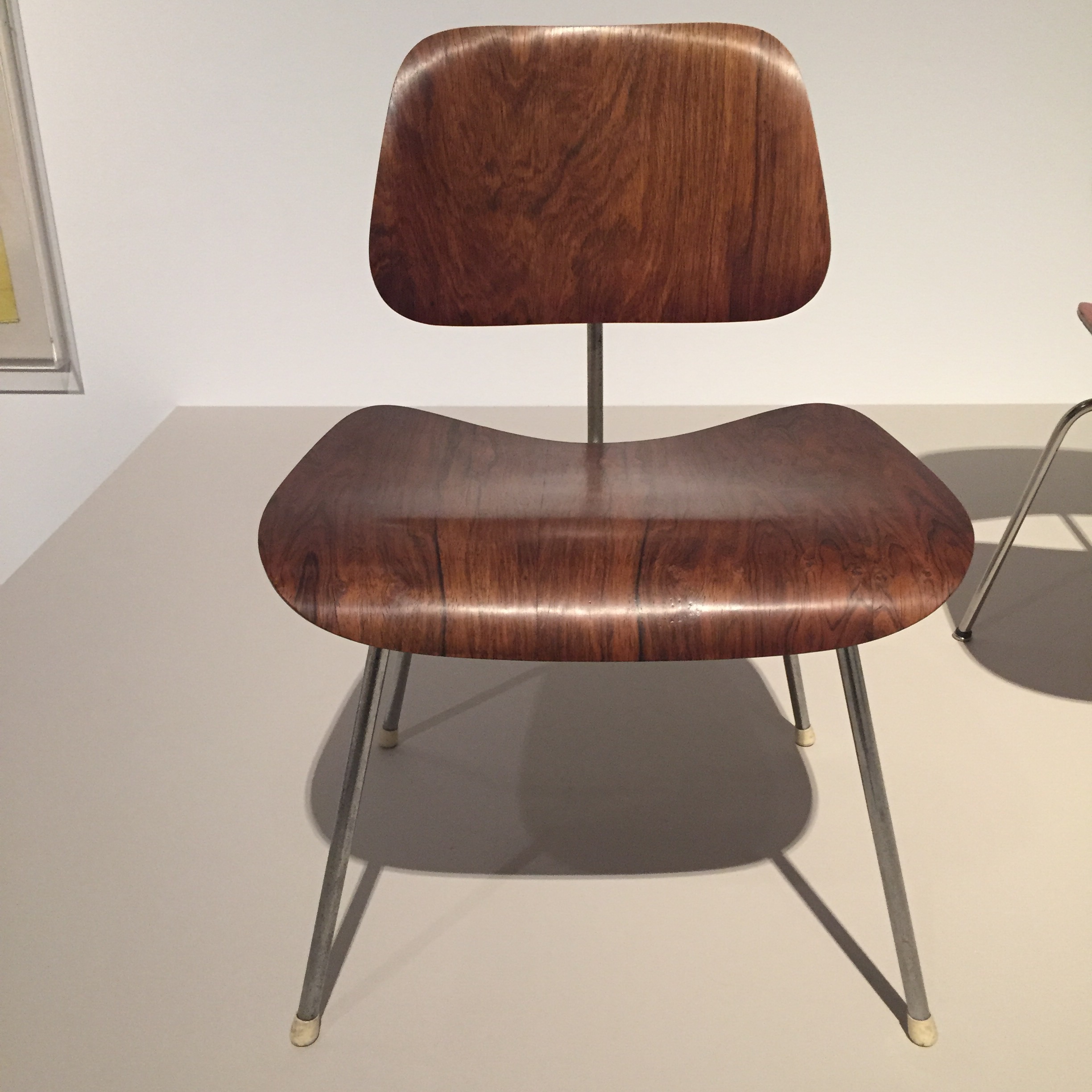 LCW (Lounge Chair Wood) from 1946.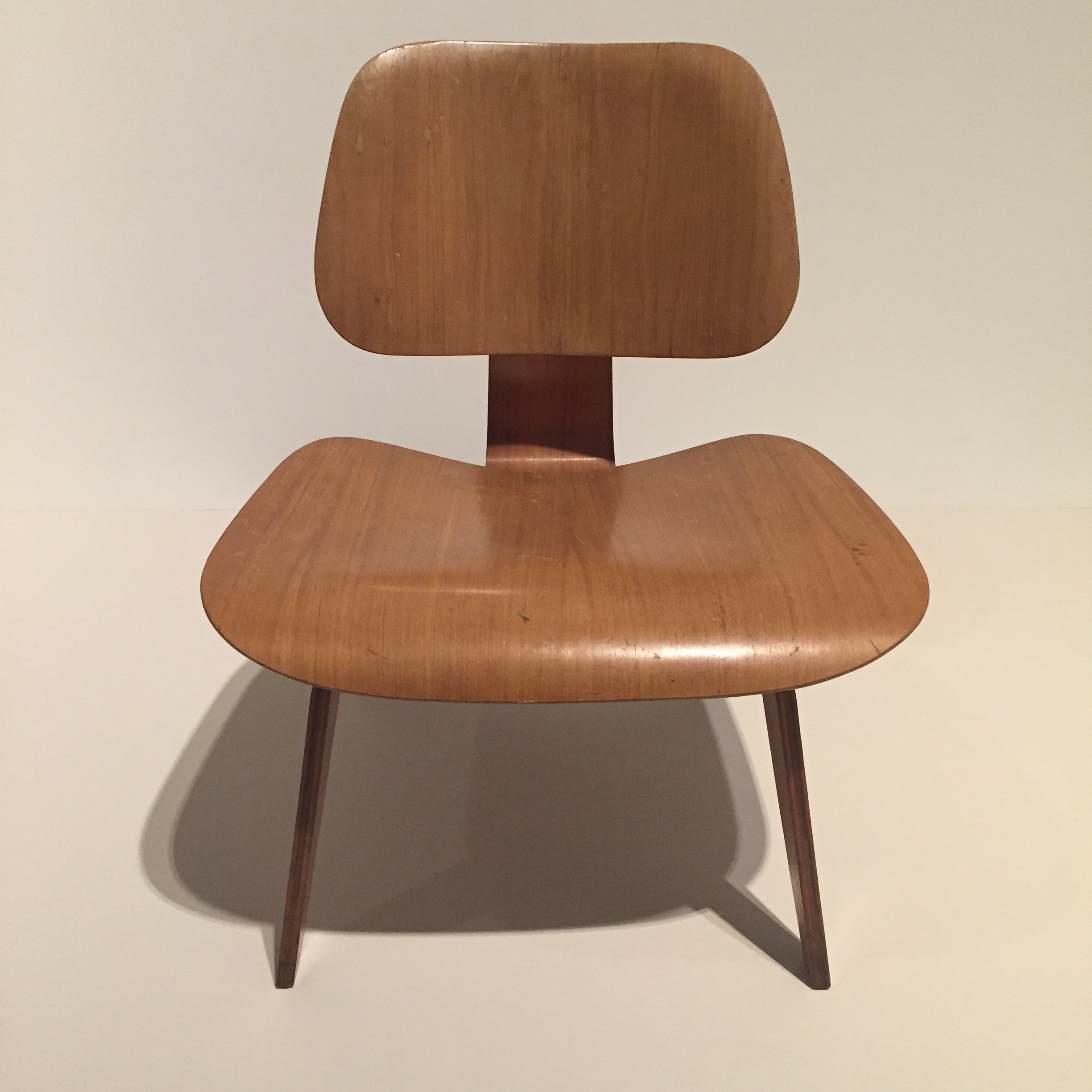 Experimental Lounge Chair from 1944.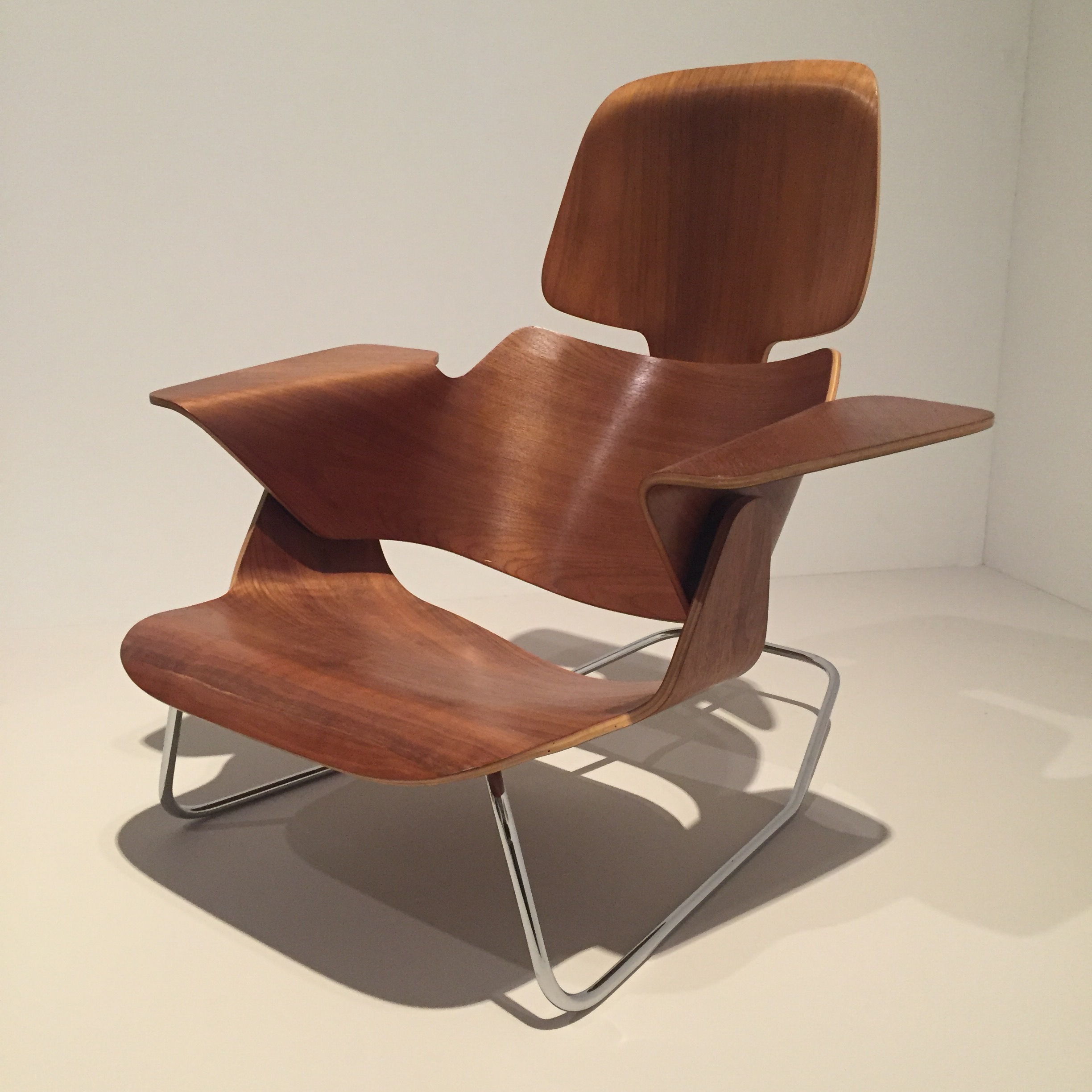 Cross-hatch textile by Ray Eames, designed 1945.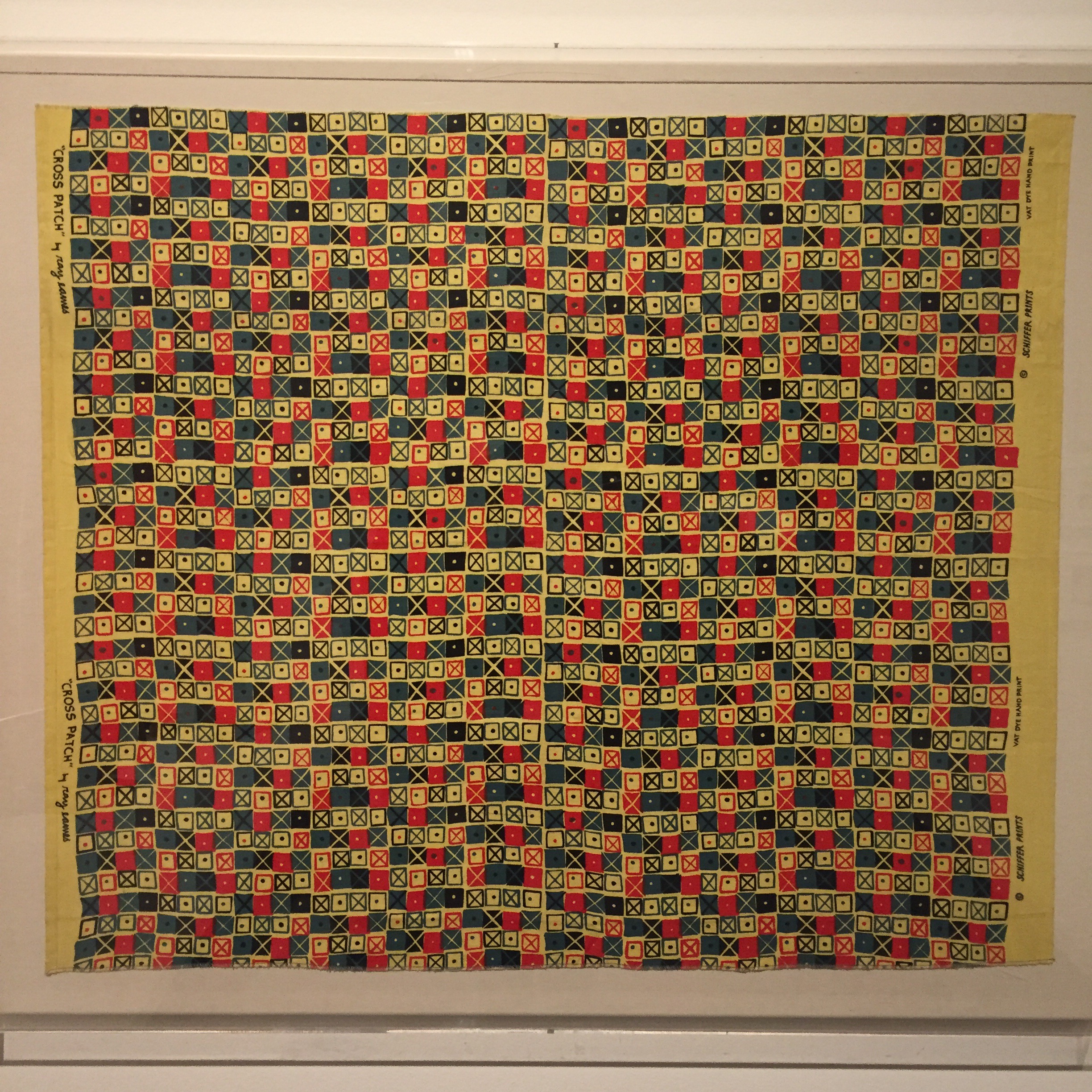 This experimental prototype for a fibreglass chair shell was manufactured by John Wills, a Californian fibreglass fabricator. He produced two, and tested them by setting them on a metal bin. Charles Eames could only afford to buy one of the prototypes, so Wills kept the other, and used it as is.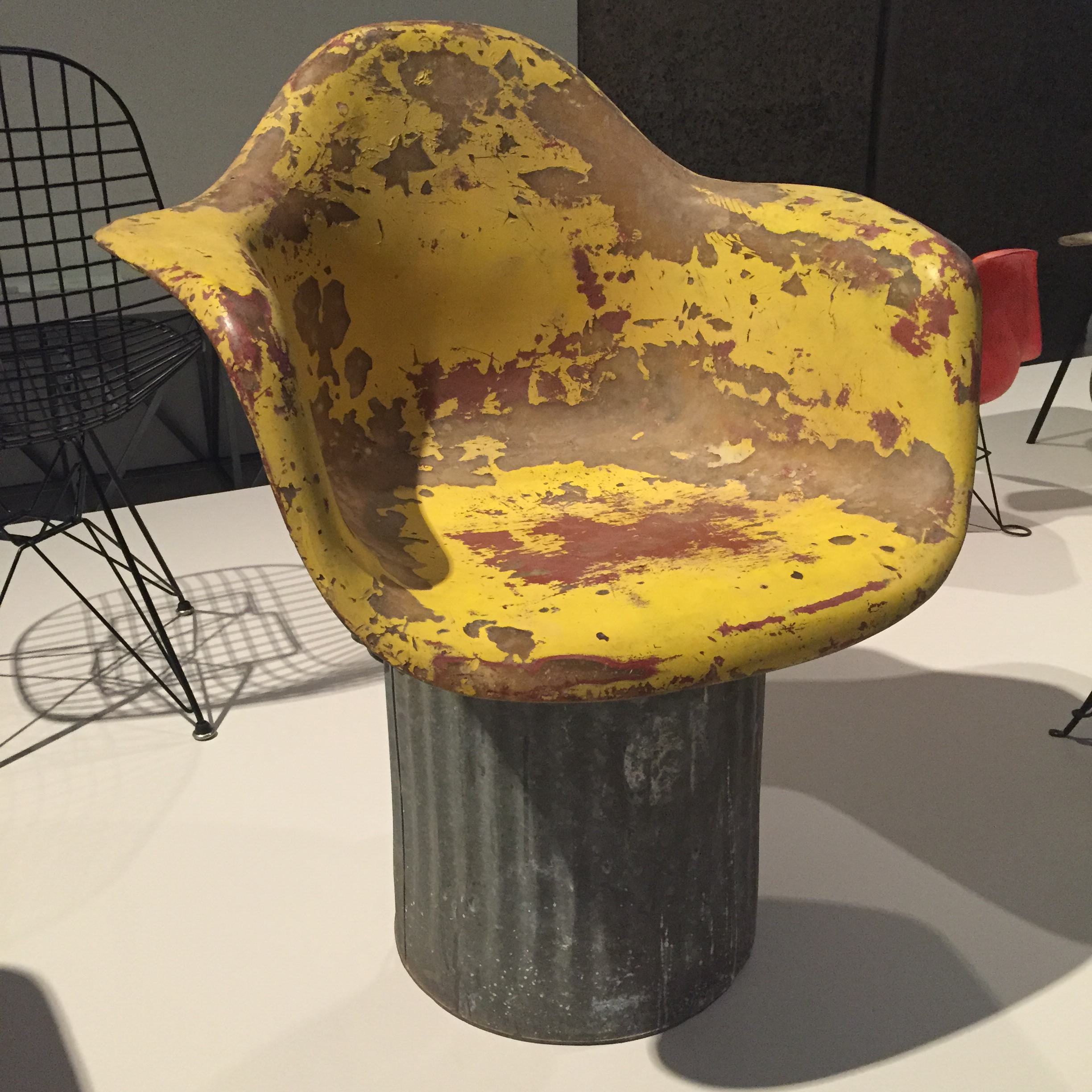 Prototype for a rocking chair, 1948.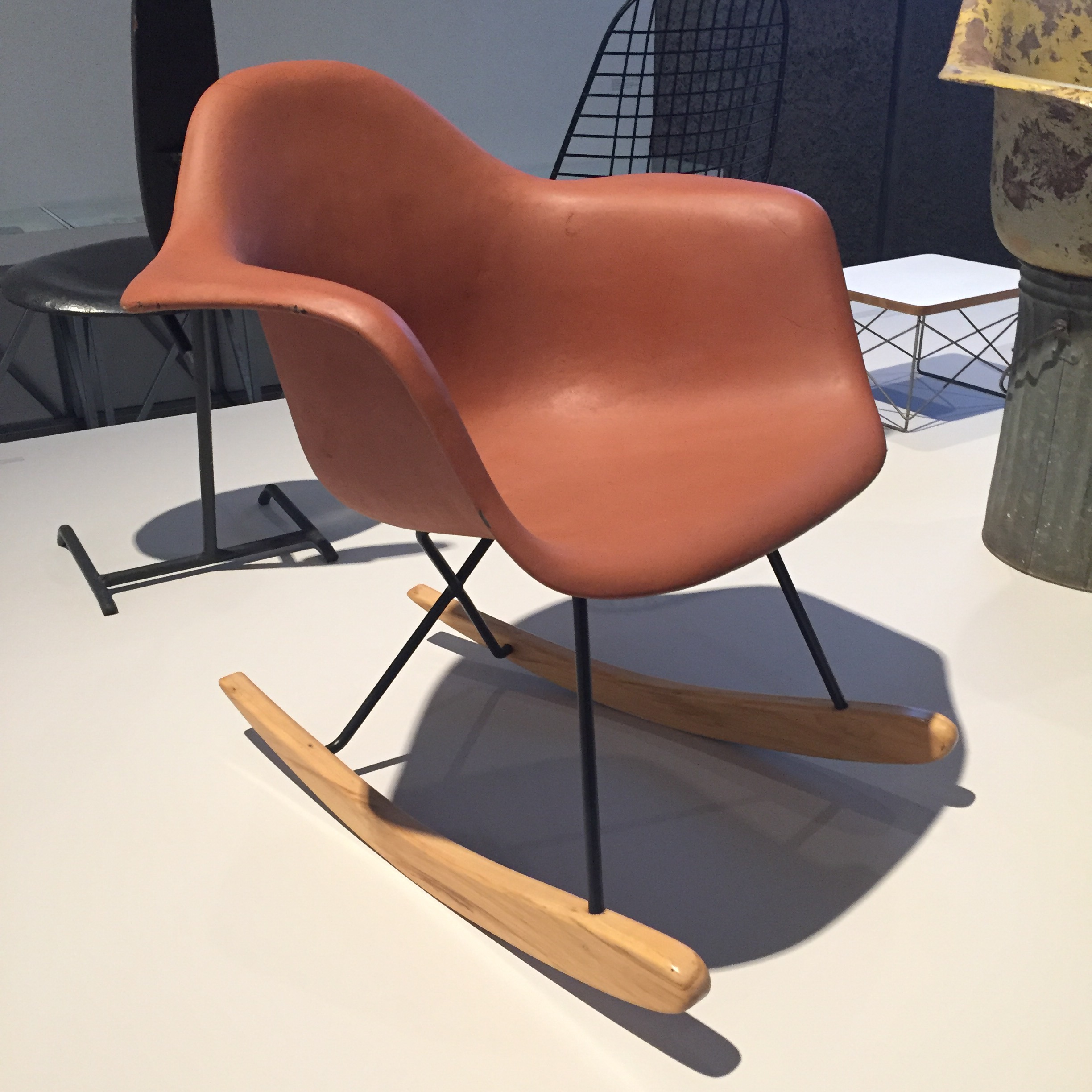 Fibreglass chair shells, 1959-68.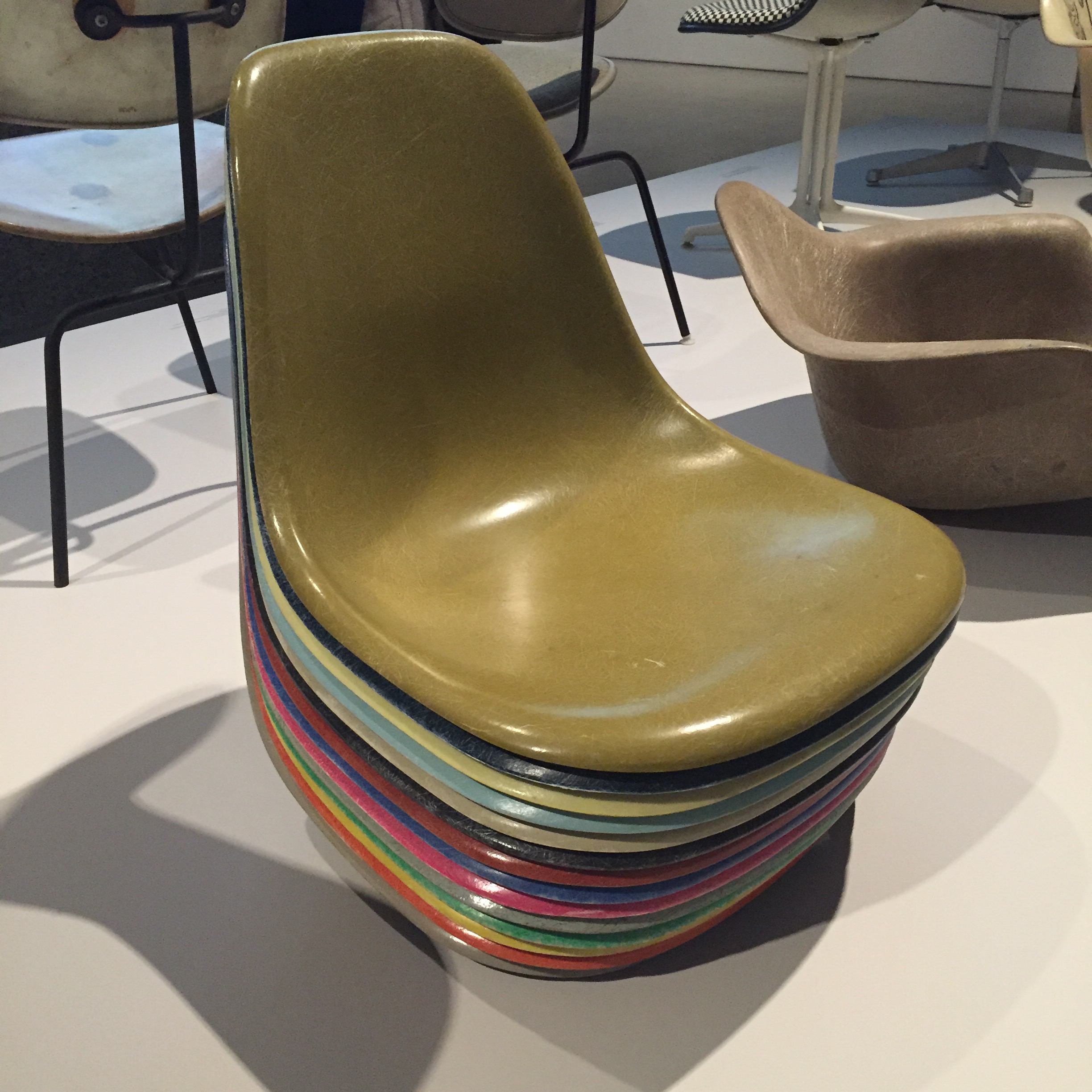 Lounge Armchair with a drawing by Saul Steinberg.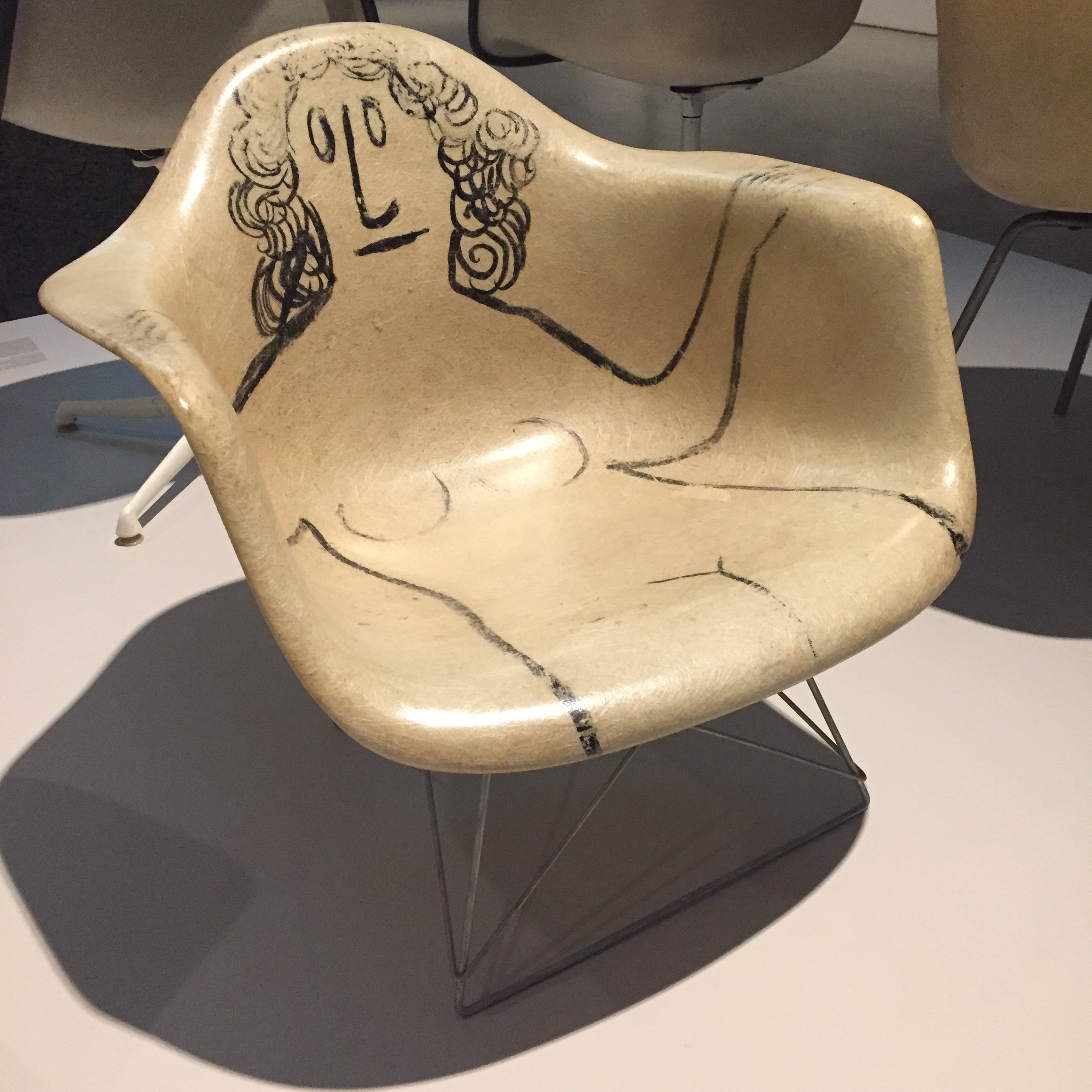 Another chair, another drawing.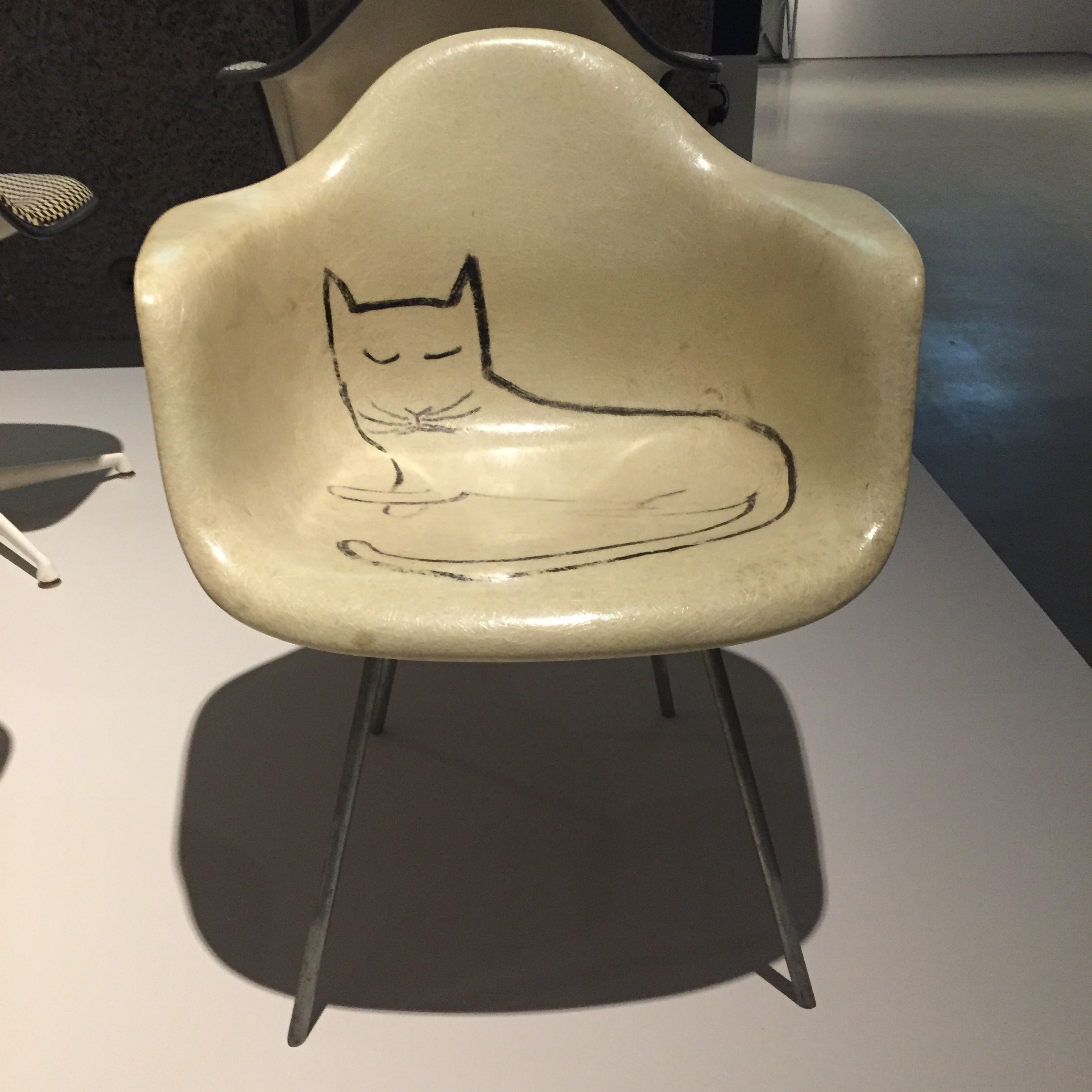 PAC – Pivot Armchair Cast base, 1969.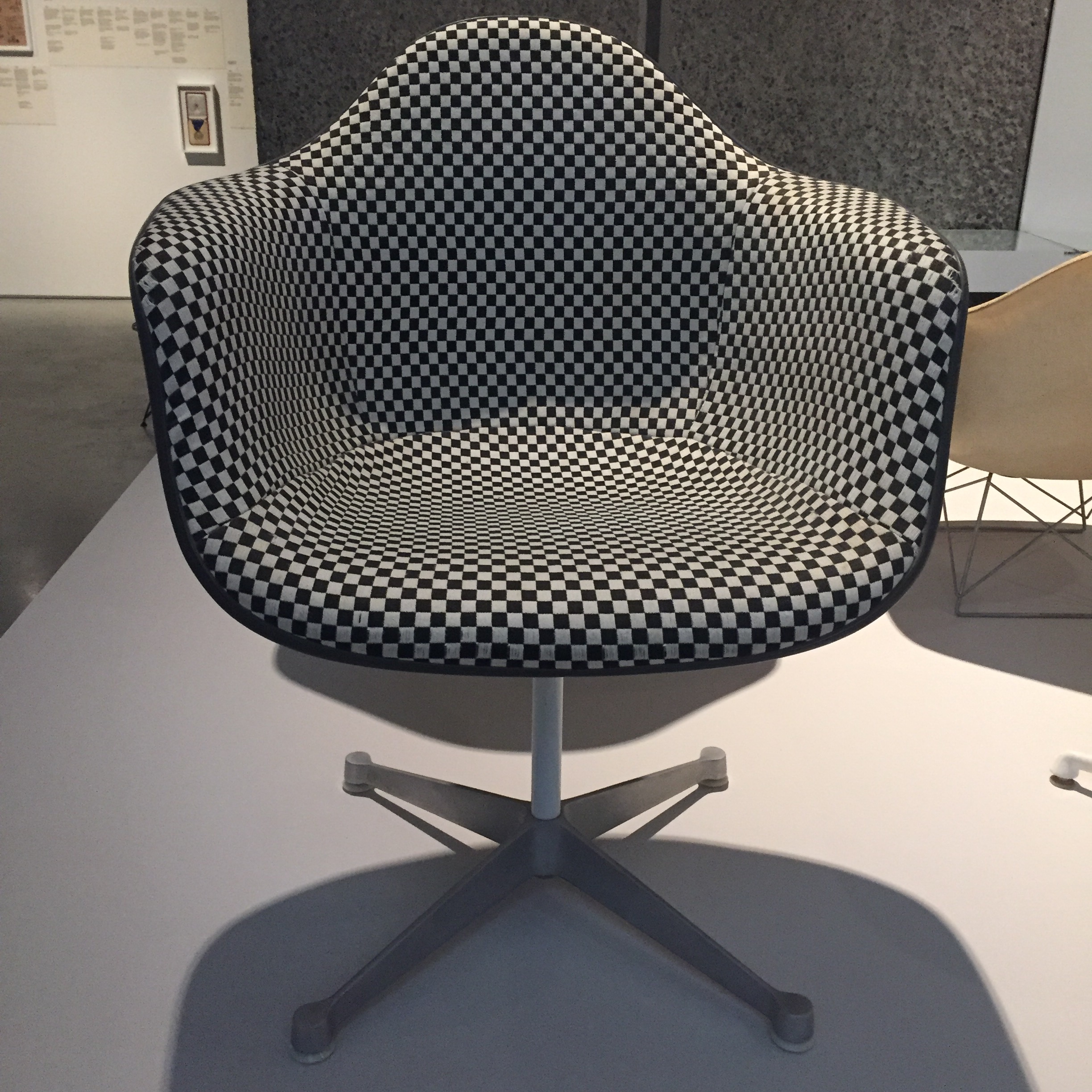 Low Table Rod base, 1950.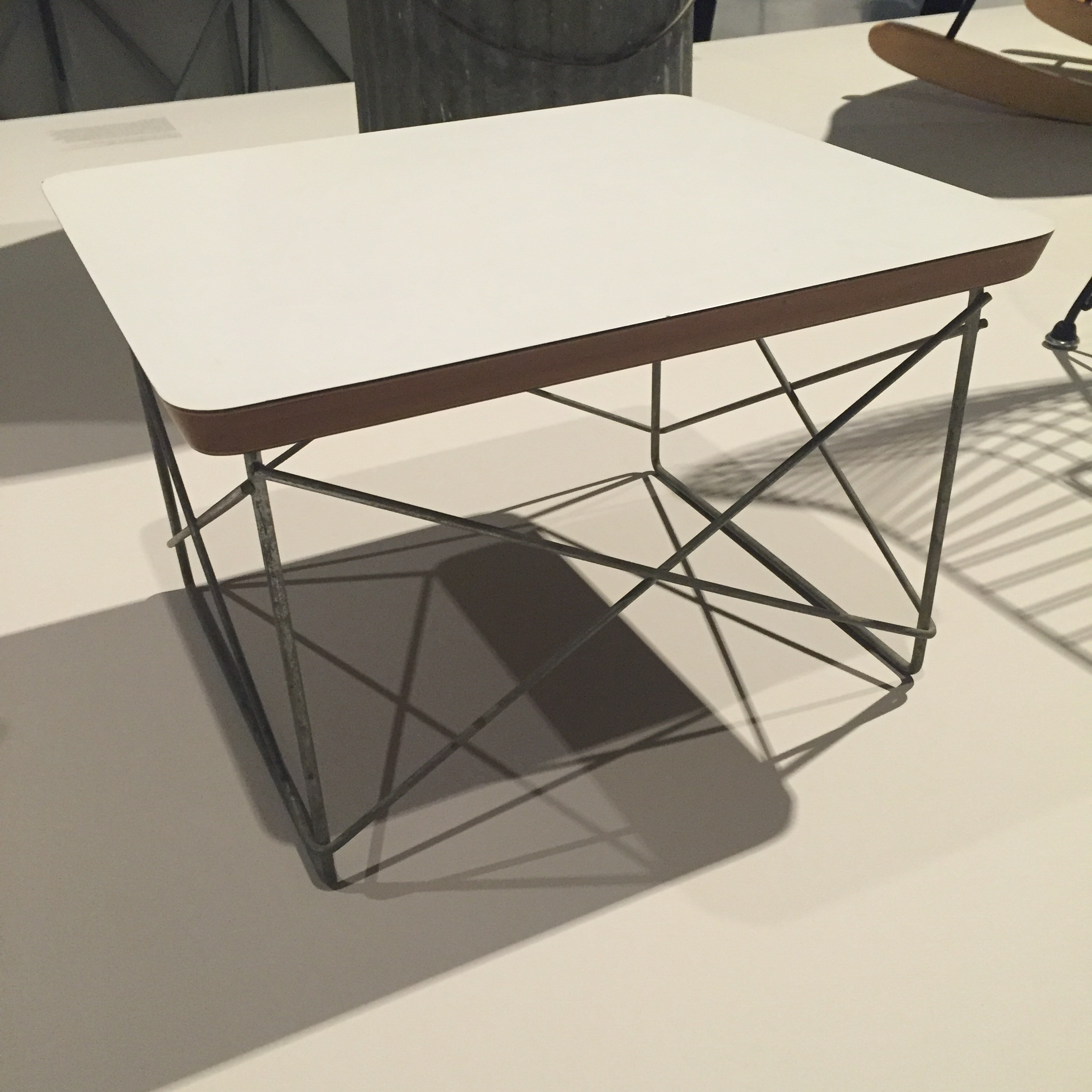 And so I could continue.
Concurrent is their attitude to life and living.
One feeds the other.
A letter proposing marriage from Charles to Ray.

Close up of a 1:20 scale model of Case Study House No.8 – their home.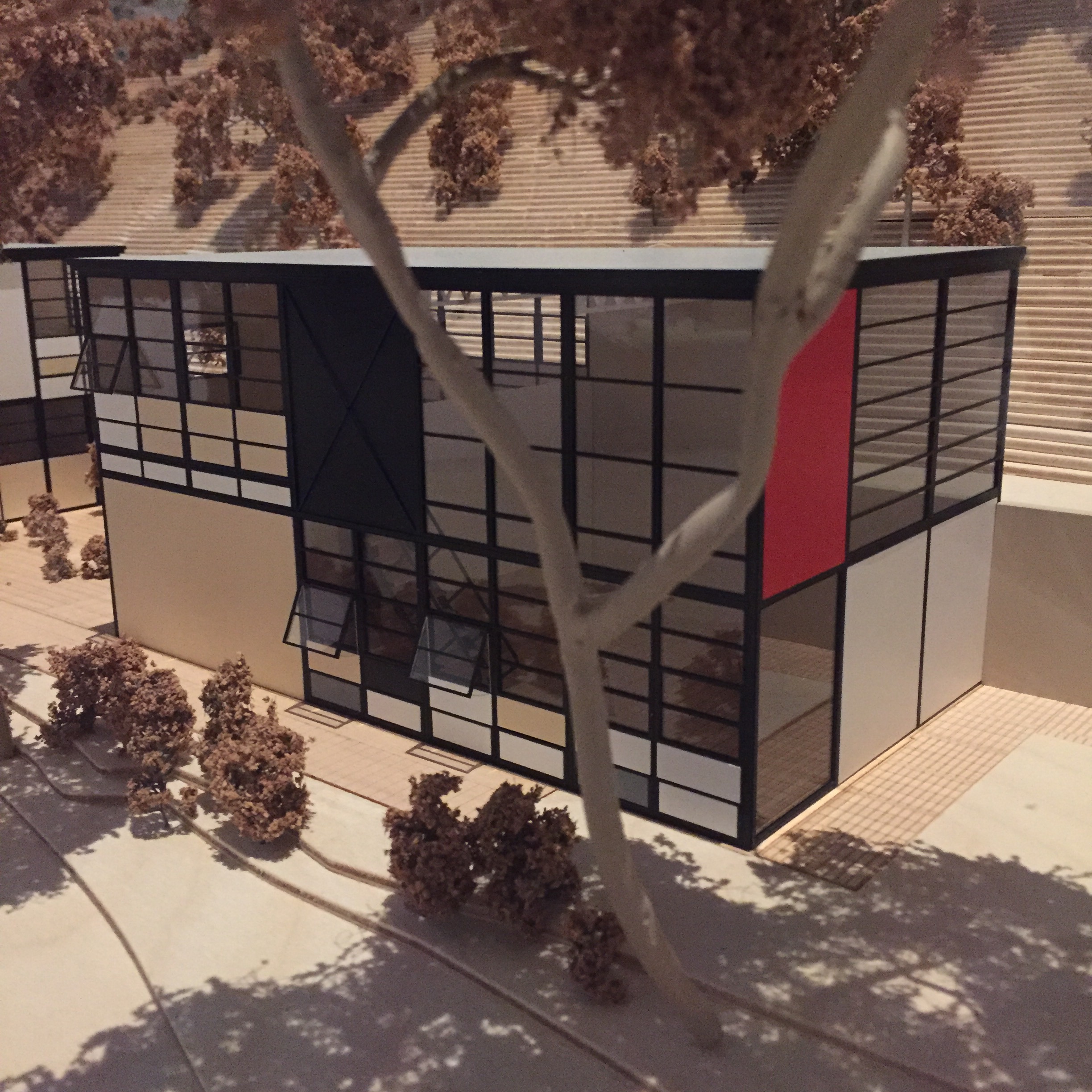 A page of a letter from Ray to Charles.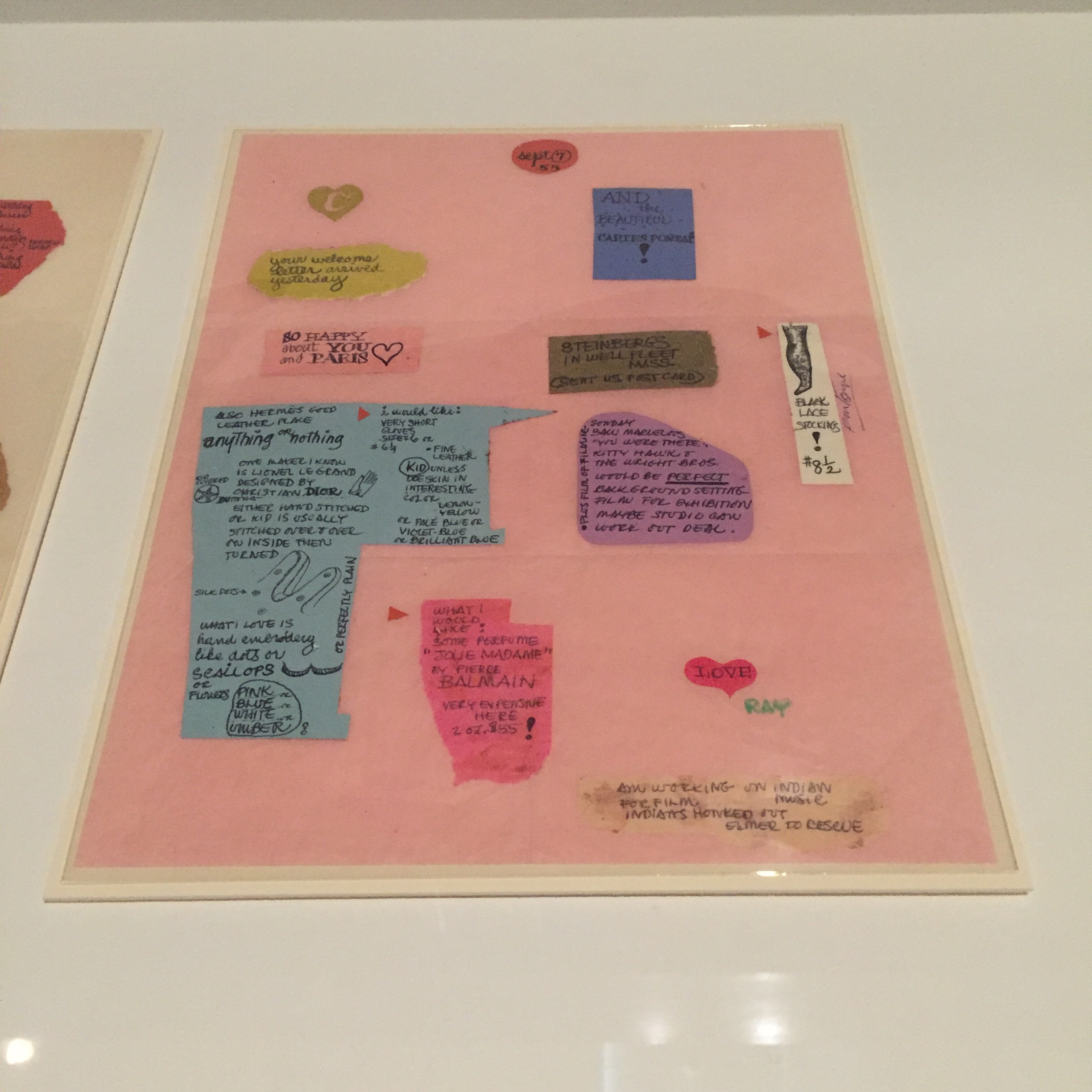 Envelopes.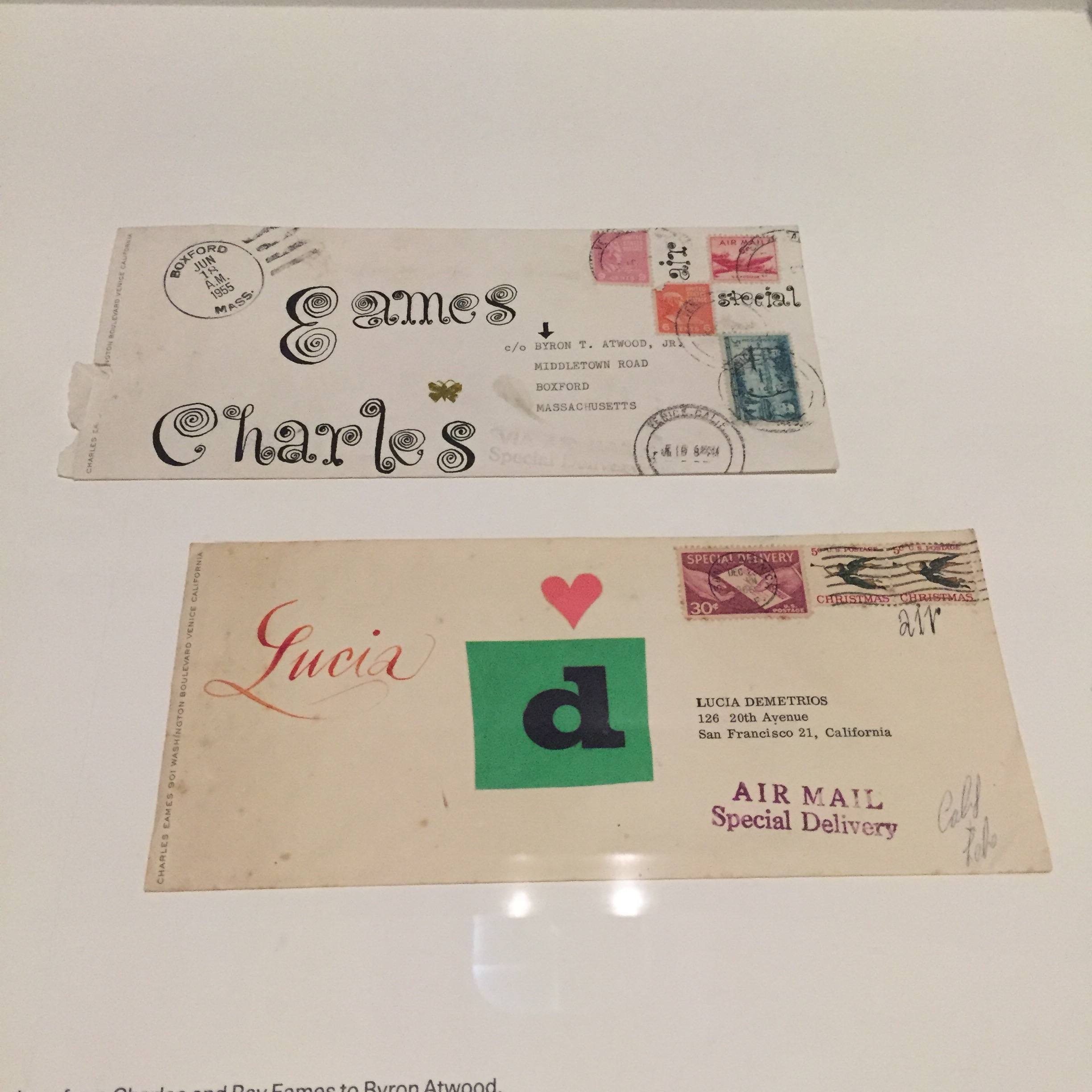 Their way of working prompted similar in others: a page of a letter to the Eames from Deborah Sussman, who worked at Herman Miller.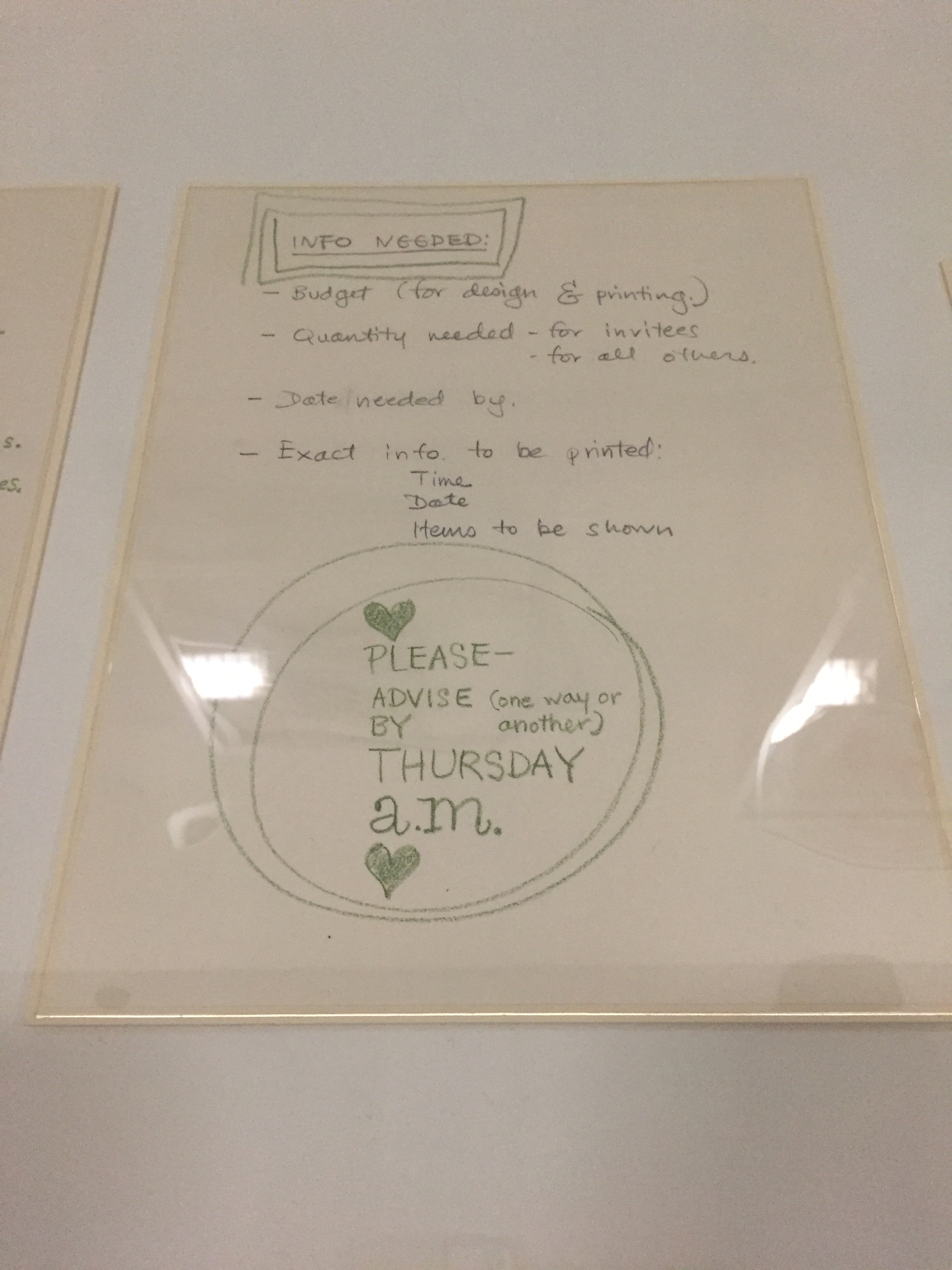 In that room about Herman Miller, American furniture designers, there are photographs of their showroom.
The Eames Office designed them, and organised the display.
Often borrowing work from galleries.
Here's an image of the showroom with a Giacometti.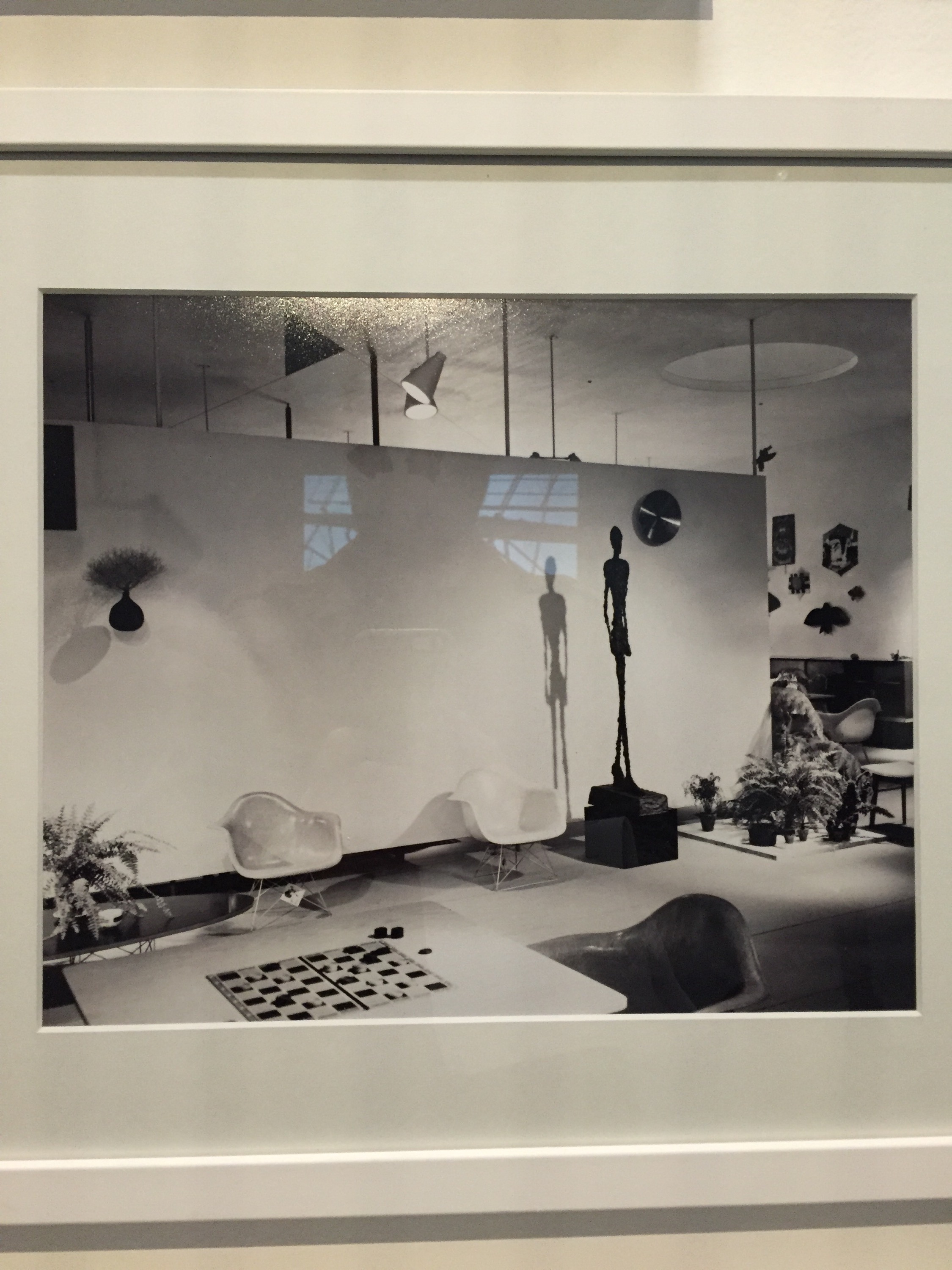 It is a sculpture of a man – we know this because only men were allowed to walk in Giacometti's work.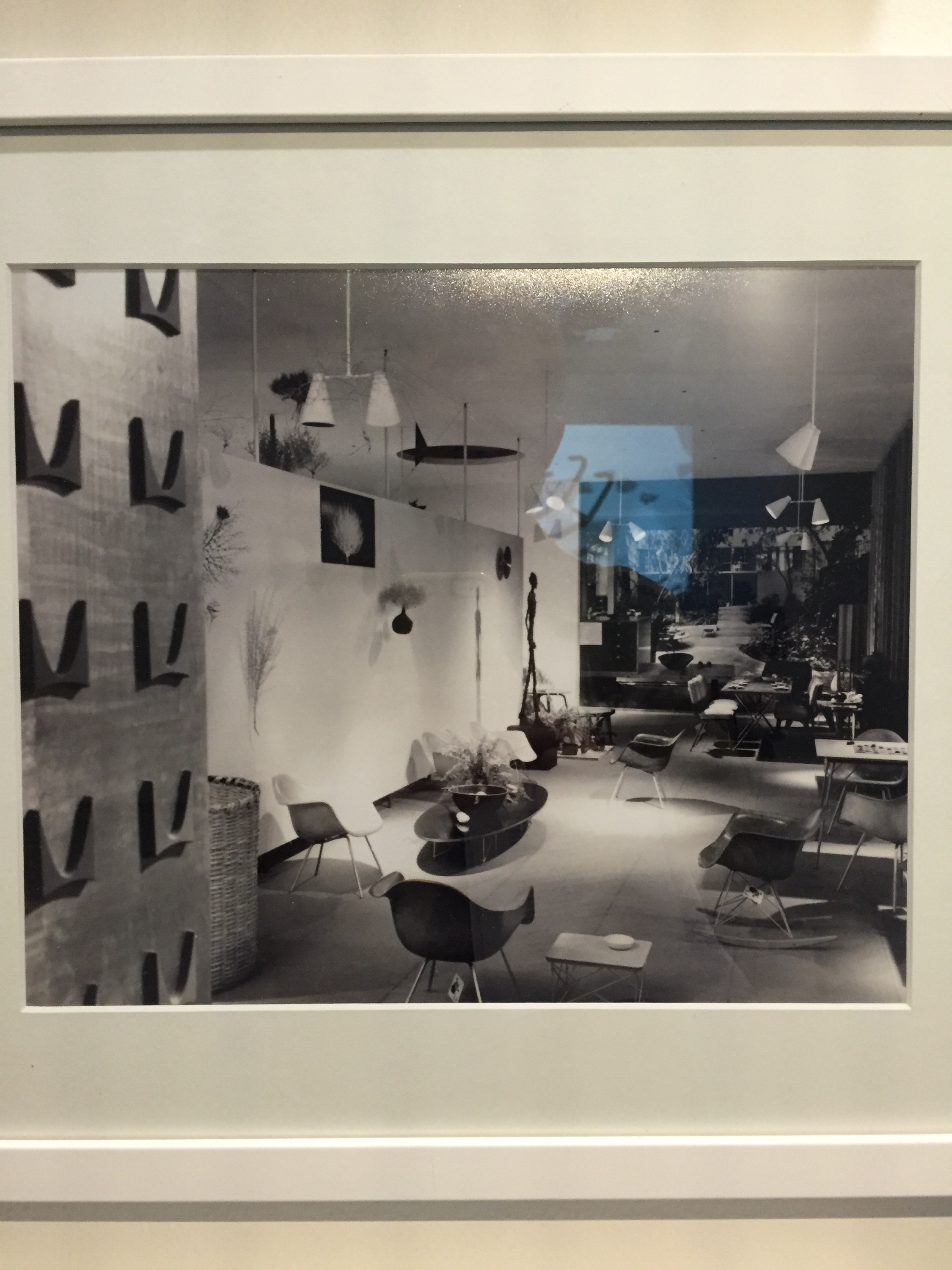 It was extraordinary for me to see.
Giacometti has been on my mind all week, since the opening of the new show at the National Portrait Gallery.
In a show where his attitude to women is implied, but not explicitly discussed.
He subjected women – his wife Annette, his model Caroline, many prostitutes – to psychological attack.
His was not a life of equality.
However extraordinary the work, he was not modern. At a time of change.
Giacometti was a contemporary of Charles and Ray Eames.
This show confirms that then, there was already another world.
Go go go.