In episodes 2 and 3 of London Spy, clothing continues to be a key signifier of character: of status, of position inside, or outside, the establishment.
(I've already written about episode one here)
This post is beyond full of spoilers, so if you've not watched them yet, episode two is here, three is here.
Episode two, and from the off, clothing denotes whether someone is inside the establishment, or outside.
Danny, with the combination code lock taped to his chest, in a black leather hoodie, black hat.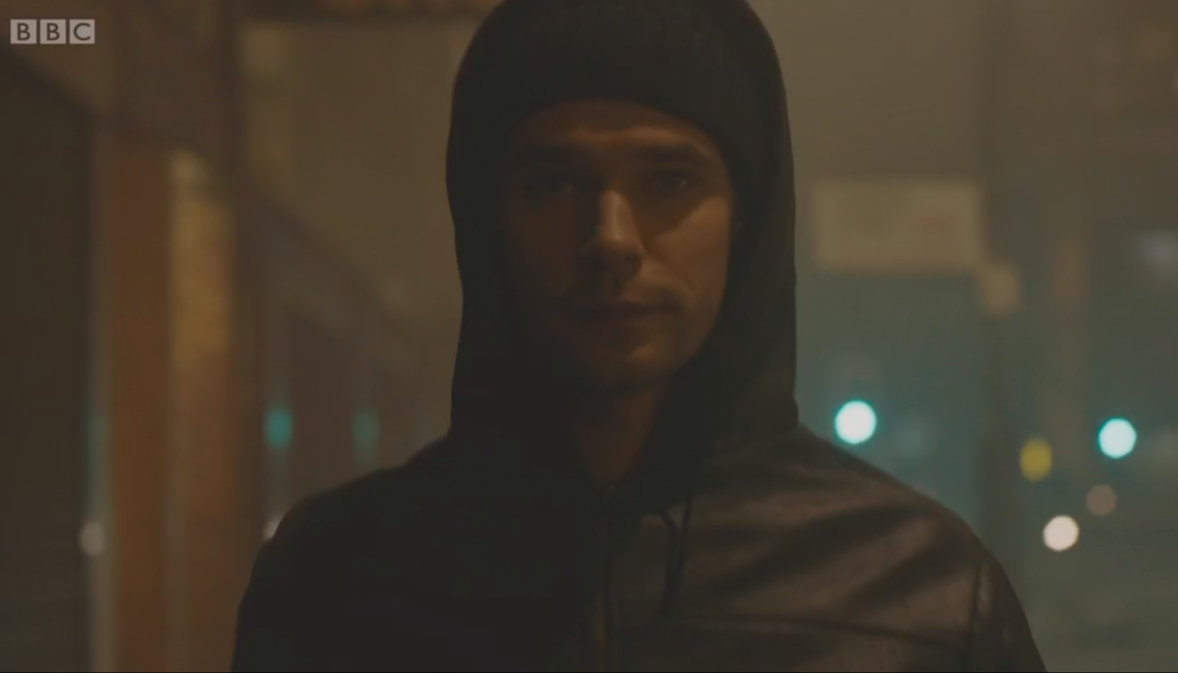 The man Danny thinks is following him: dark topcoat, scarf.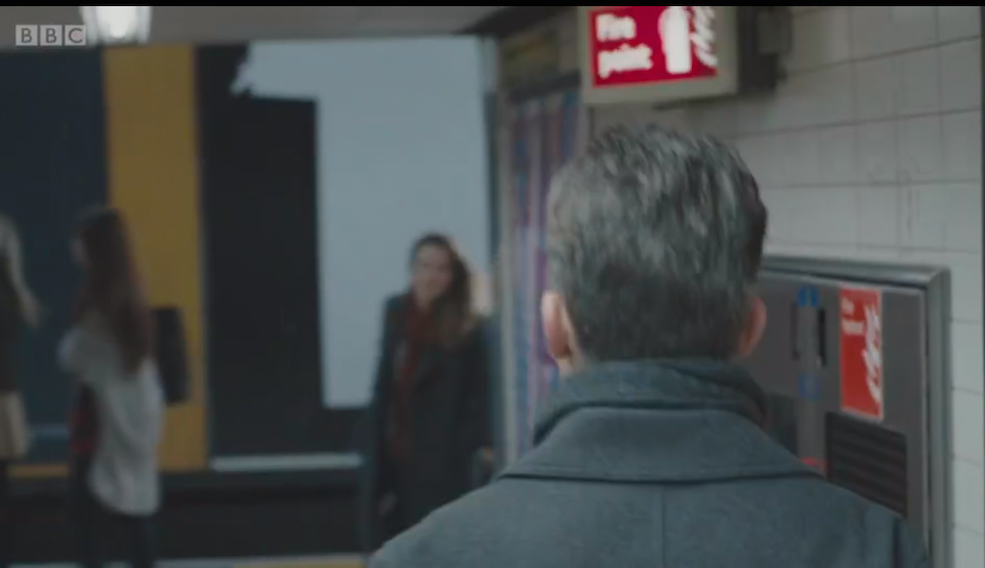 When Danny gives him the slip, he steals a coat to add another layer of disguise.
Disguise of insubordination: a parka.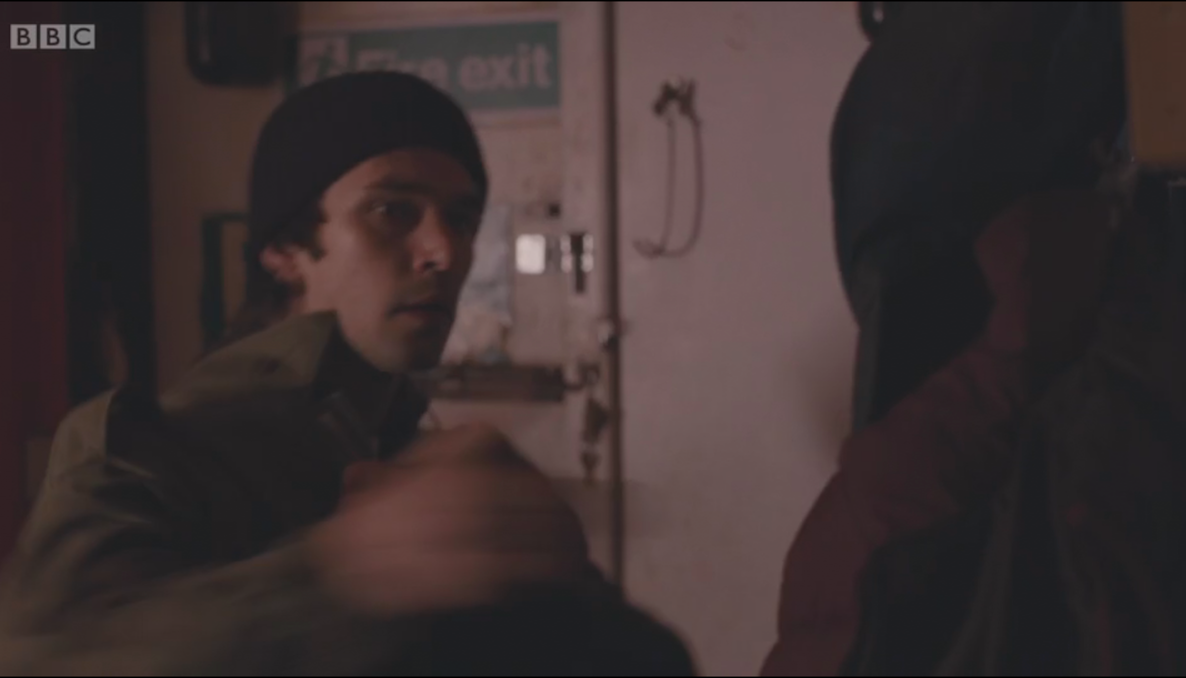 Add on a baseball cap, head to an abandoned factory, take out a torch, and you're as far from establishment as you can get.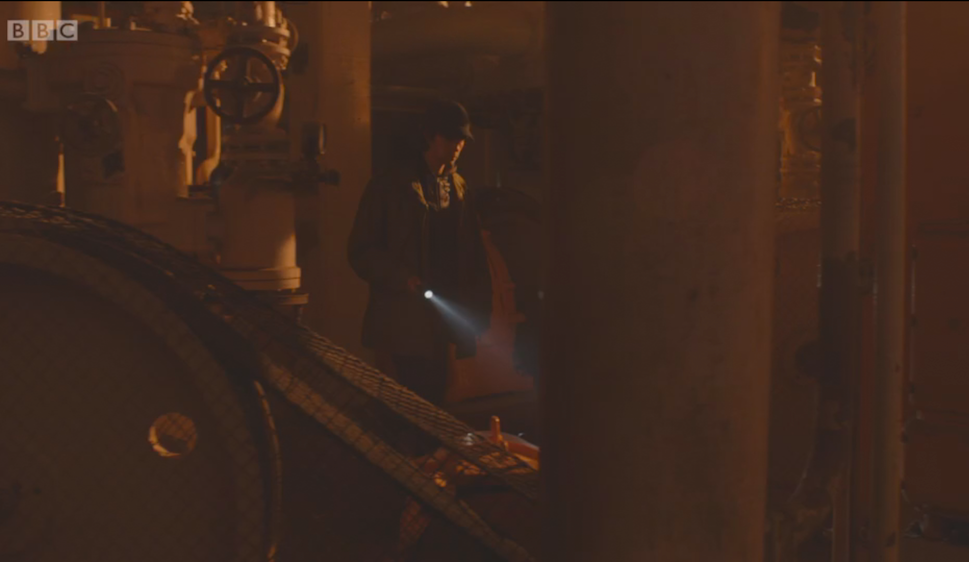 Trying to make a good impression for journalists.
But still in his jeans, with that belt.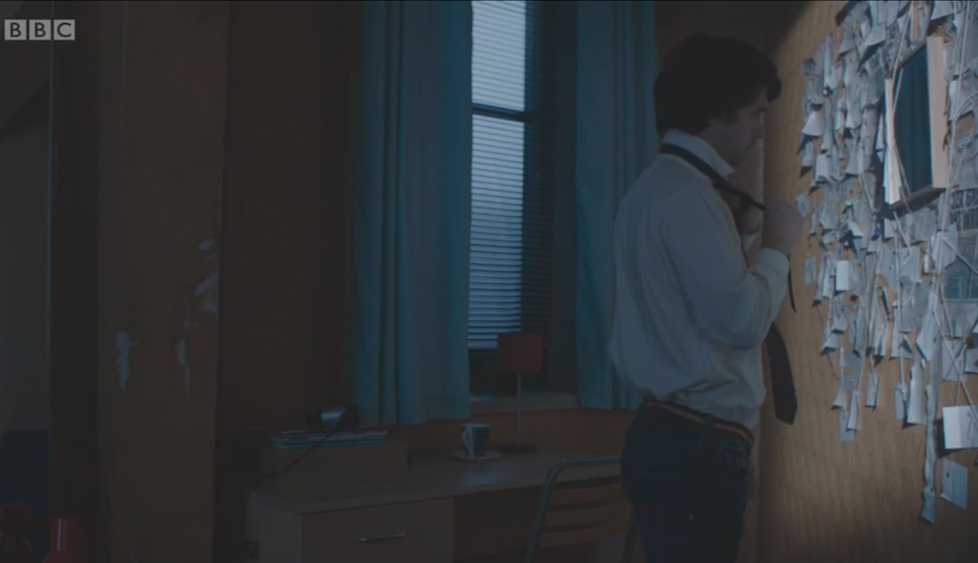 And the shirt itself is below par.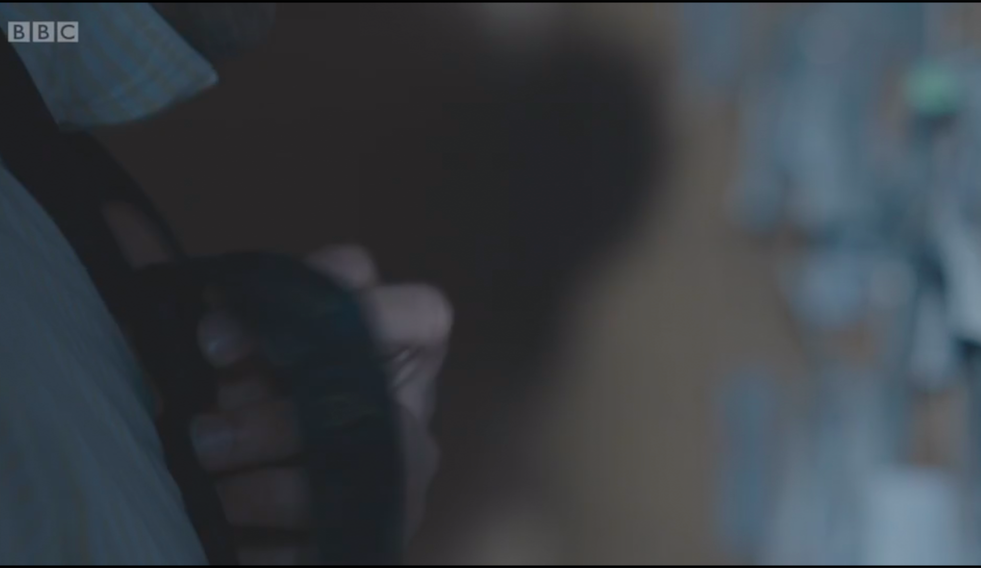 Smart-ish.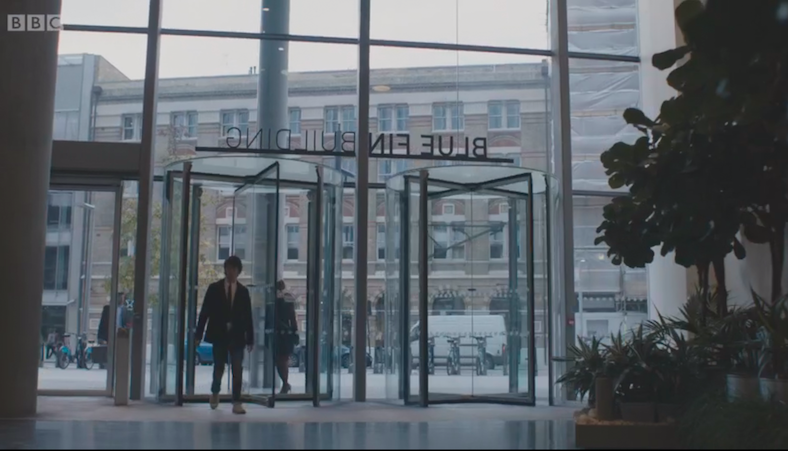 But he can't wait to get the tie off and the shirt untucked.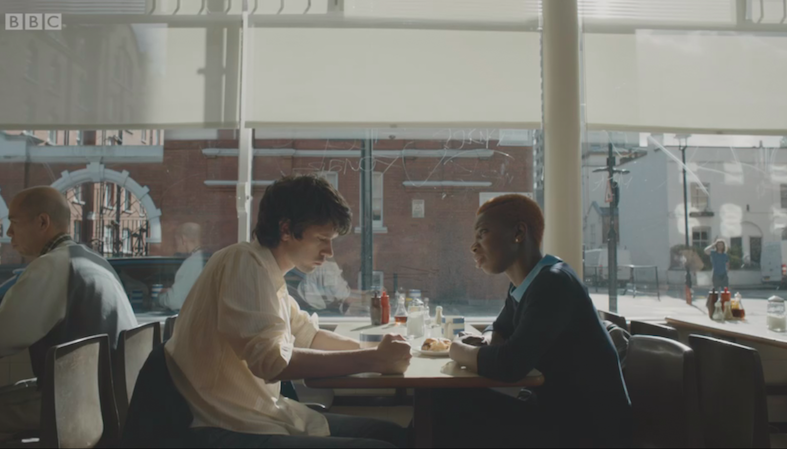 It might seem like I'm pointing out the obvious, but I've never really considered before just how much clothing is used in narrative. How much it defines character.
His old alleged friend Scottie, about to reveal that he was once a spy.
In establishment dress.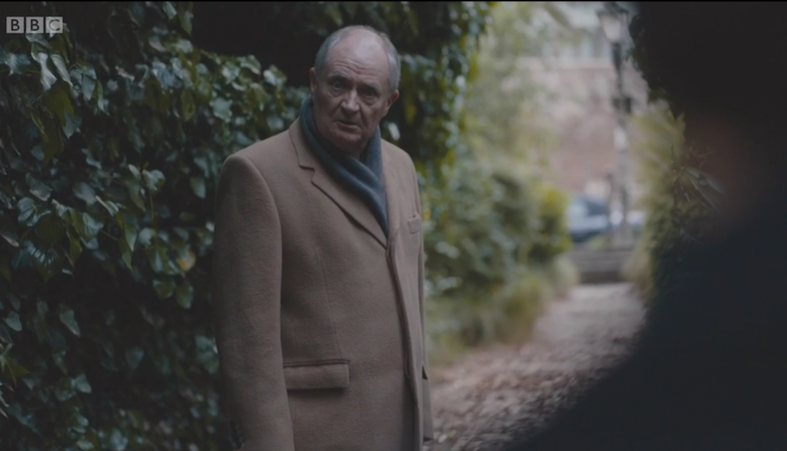 Danny, waiting to meet the parents of Alex/Alistair – attempted respectability.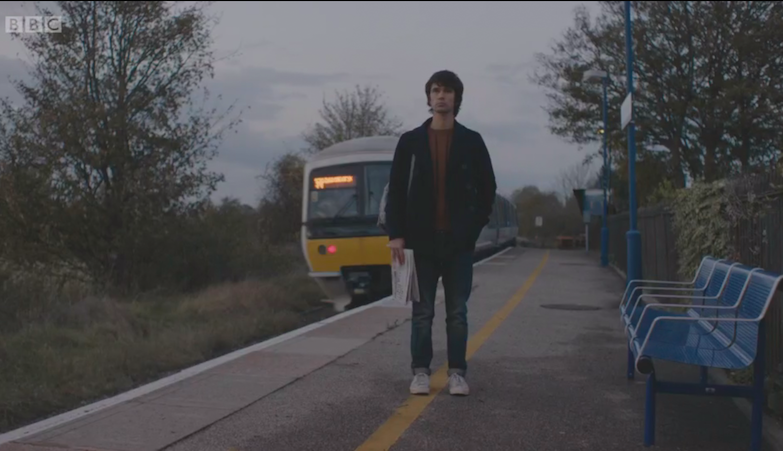 The alleged father of Alex/Alistair.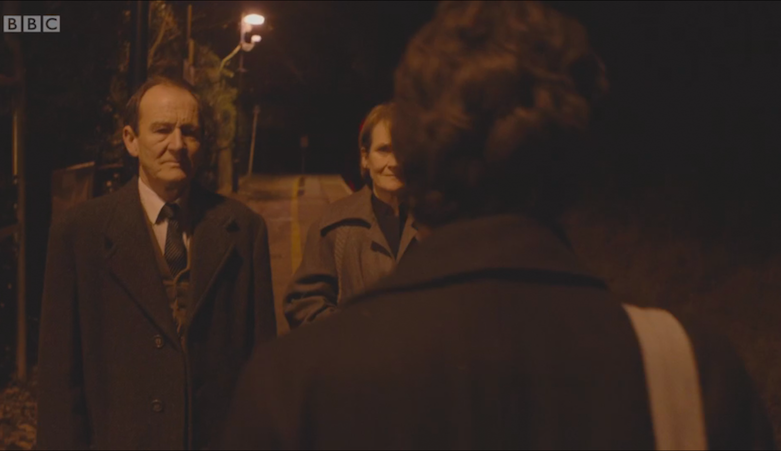 The real father of Alex/Alistair.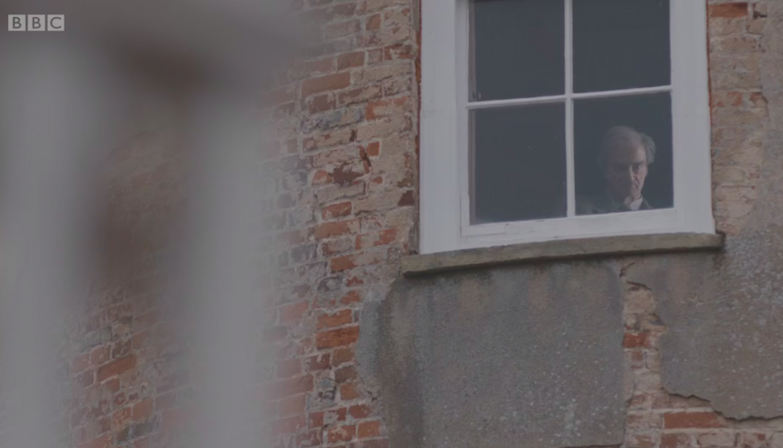 Danny prepares for dinner with Alex/Alistair's parents at their castle, and considers a crisp white shirt.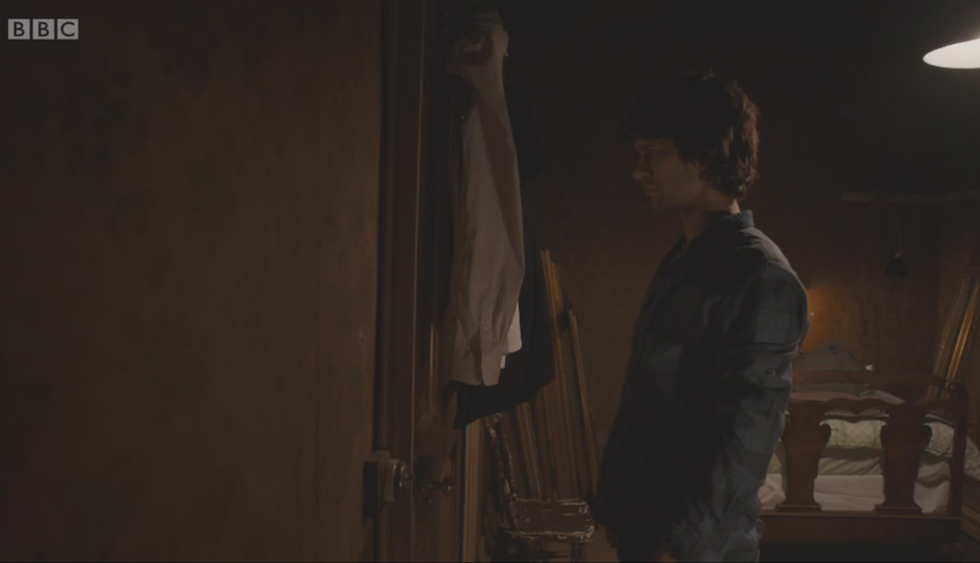 But goes instead for T-shirt.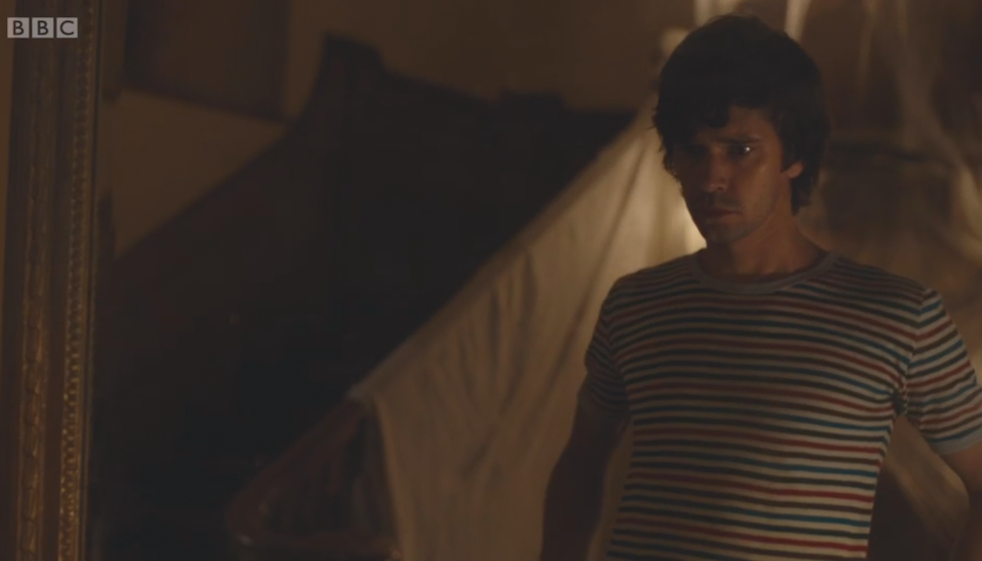 As he sits down at the midpoint of a long dining table, candles all over the surface, the mother and father at either end, the mother – played by Charlotte Rampling – says:
"Did you realise your provocation was infantile before or after you came through that door?"
She means his T-shirt.
The father says nothing.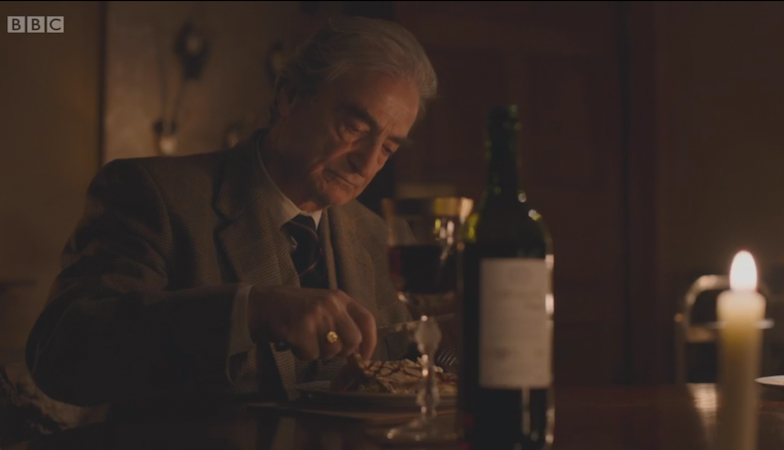 Danny sits down in his T-shirt with the cook, looks relaxed, seems himself, all to confirm that he is a downstairs rather than an upstairs.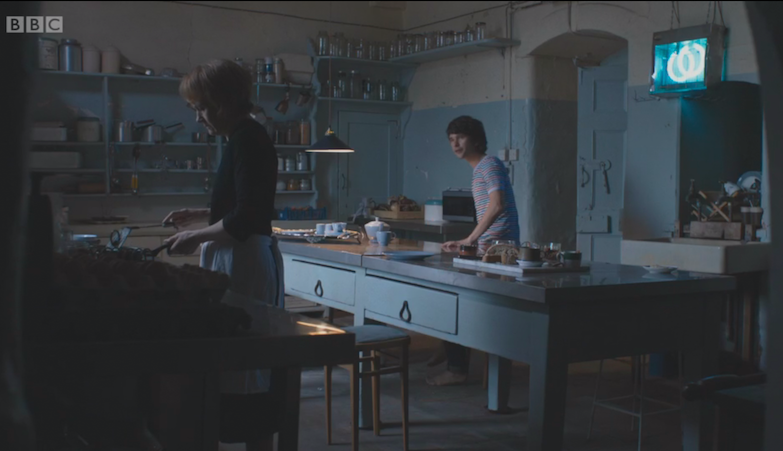 And then back in London he meets another creepy guy in a coat, suit, shirt and tie.
The uniform of creepiness.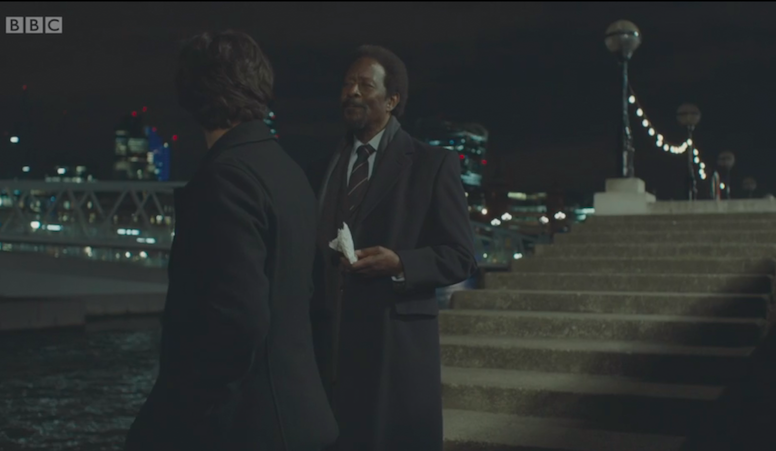 EPISODE THREE.
Arrest.
Clothing?
Hoodie and T-shirt.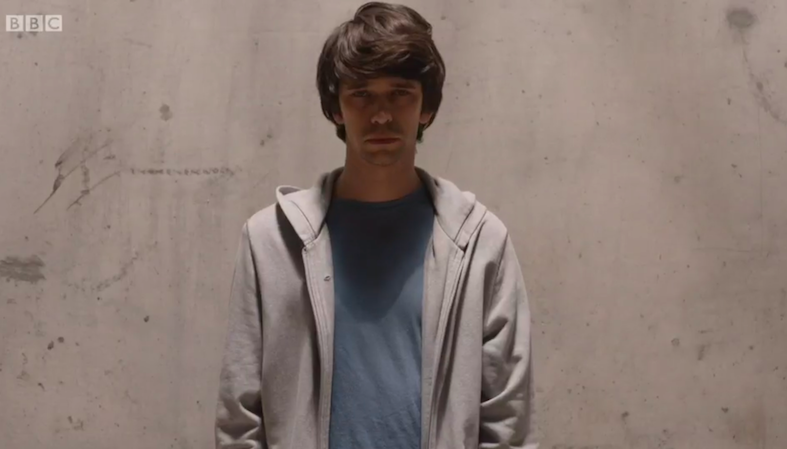 Once he's released from questioning, he goes to meet the lowest of the low.
The entrance to their flat is at Perseverance Works off the Hackney Road.
You can tell by that Allen Jones sculpture.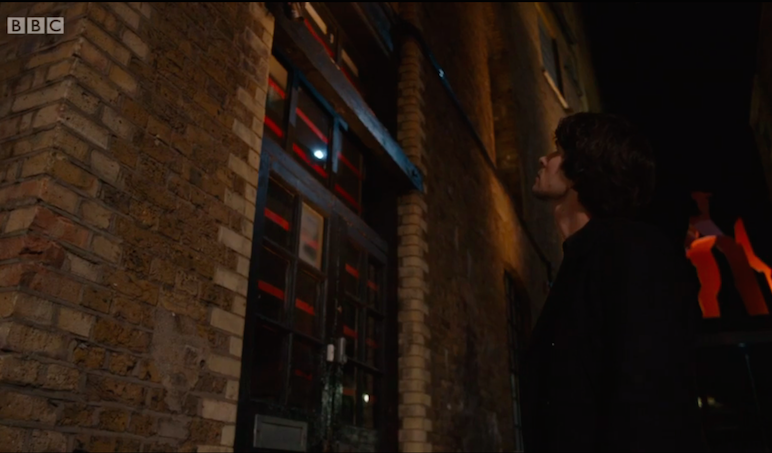 The lowest of the low is Mark Gatiss.
OK, a character called Rich played by Mark Gatiss.
His crystal meth pipe is perhaps the main indicator that he is the lowest of the low.
But he also wears jewellery.
A gold Rolex.
Two rings on one hand, another on the other.
Men's jewellery = lowest of the low.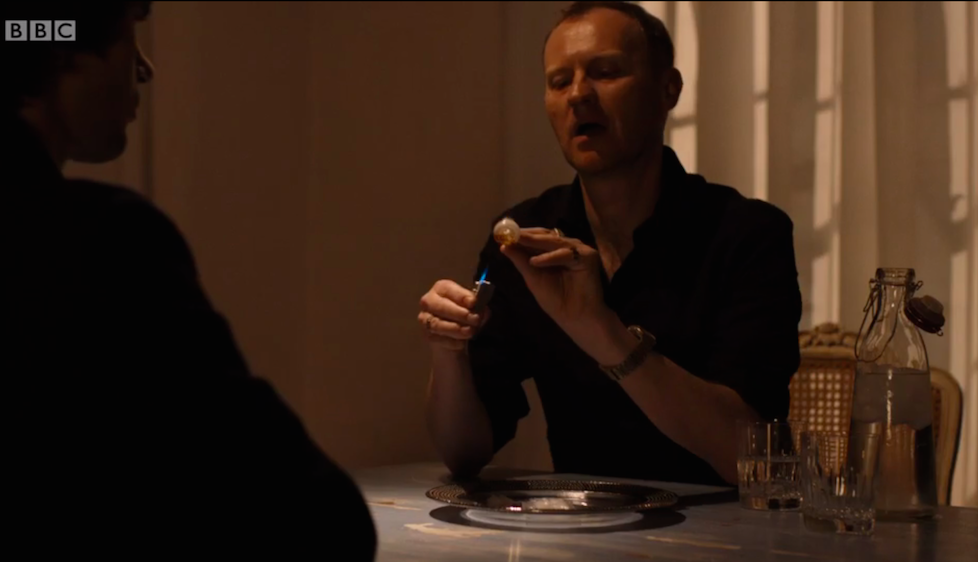 In the entrance to his apartment are gold discs, which must have brought him great wealth.
His apartment is approx 3km long, stretching from the Hackney Road down to the Thames, what with his bathroom views of the Shard.
Note the extravagance of his robe.
The lowest of the low.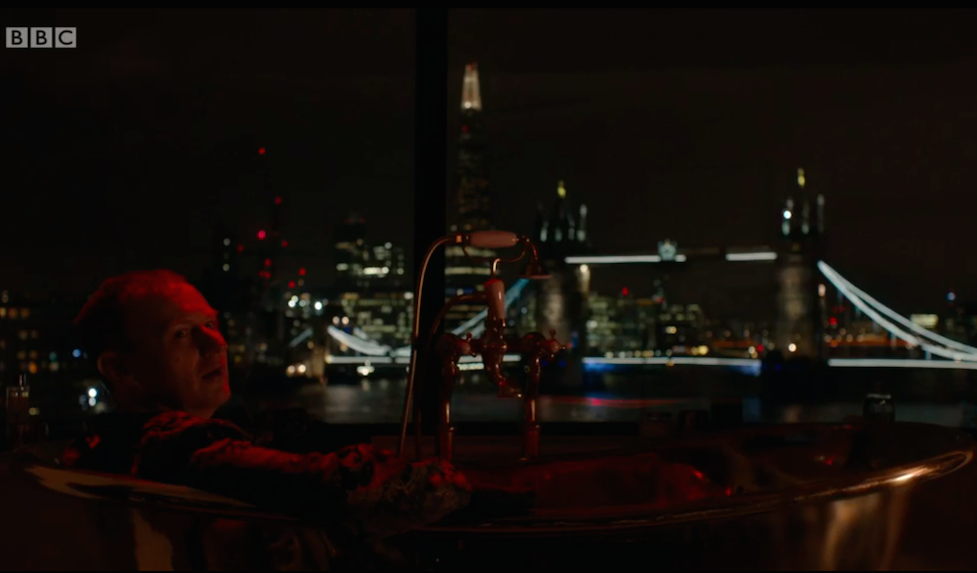 When Danny goes to the clinic for an HIV test, his clothing could be that of Alex/Alistair.
A really nice grey slightly chunky crewneck sweater.
Presumably to send the message that all is OK, that there'll be nothing wrong.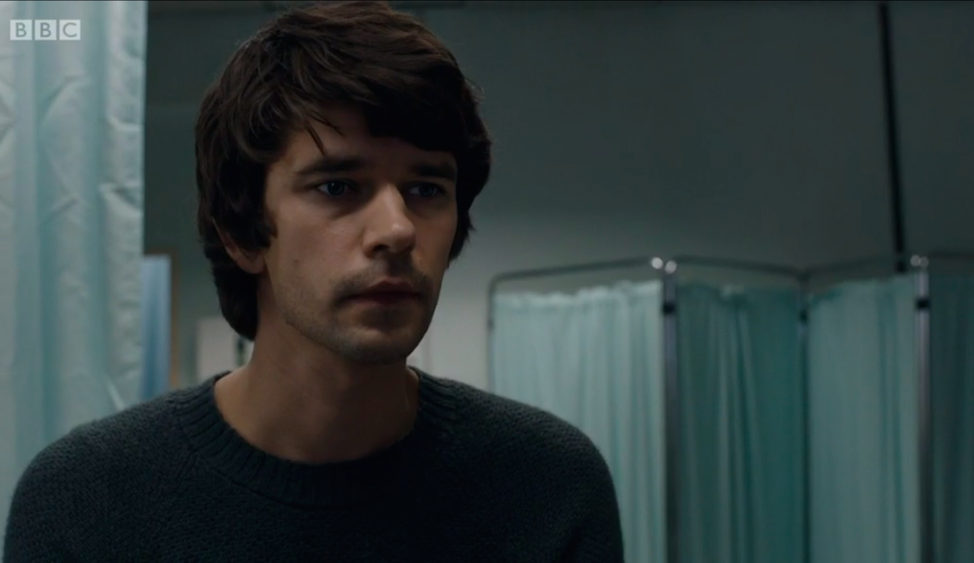 And then when Scottie takes him on the hunt for information, again Danny is dressed up to ape establishment.
"Some of the people we need to speak to care very much about appearances," says Scottie, as he takes out a suit for Danny.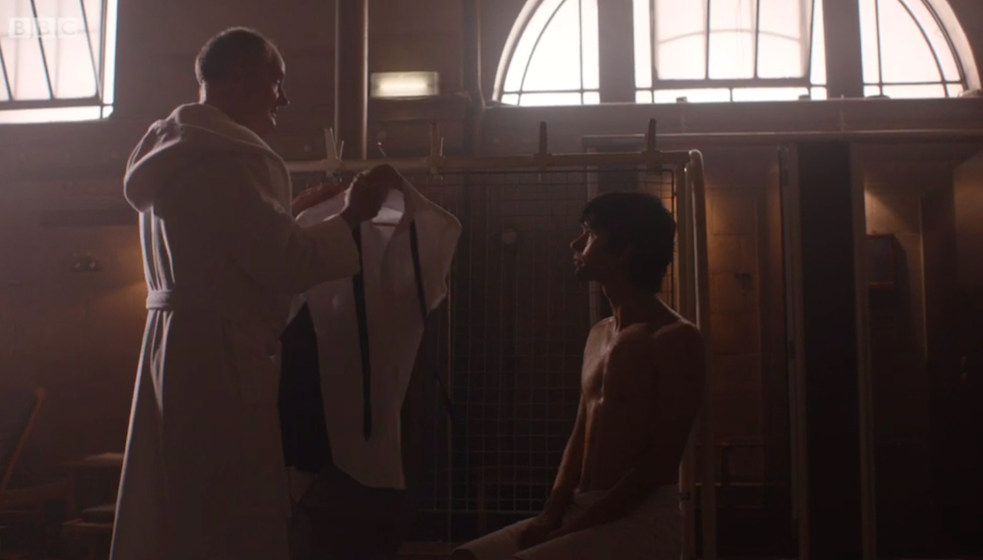 "They look at the cut of your suit before they listen to what you say. It's not about wealth. It's about a set of signals. They require a lifetime of study which is precisely the point."
And so it is. Clothing counts for everything in London Spy.
Or at least, they want to make us think it counts.
For it could be that clothing – what we assume about someone's character from what they wear – could be leading us down a garden path.
I hope it is.
More anon.