Here's more from Glasgow International, the biennale by any other name which is opening this weekend.
The great boon of the festival is its intent to introduce artists who may not have been exhibited seriously in this country before.
At the Glasgow Sculpture Studio is an excellent show featuring Liz Magor and Alisa Baremboyn. For both it's their first institutional show in the UK. Magor is Canadian, born in 48. Baremboyn is based in NY, born in the Soviet Union in 82.
In a display of fantastic professionalism, I've left all my notes in my room, so I've no idea what any of these works are called.
Liz Magor.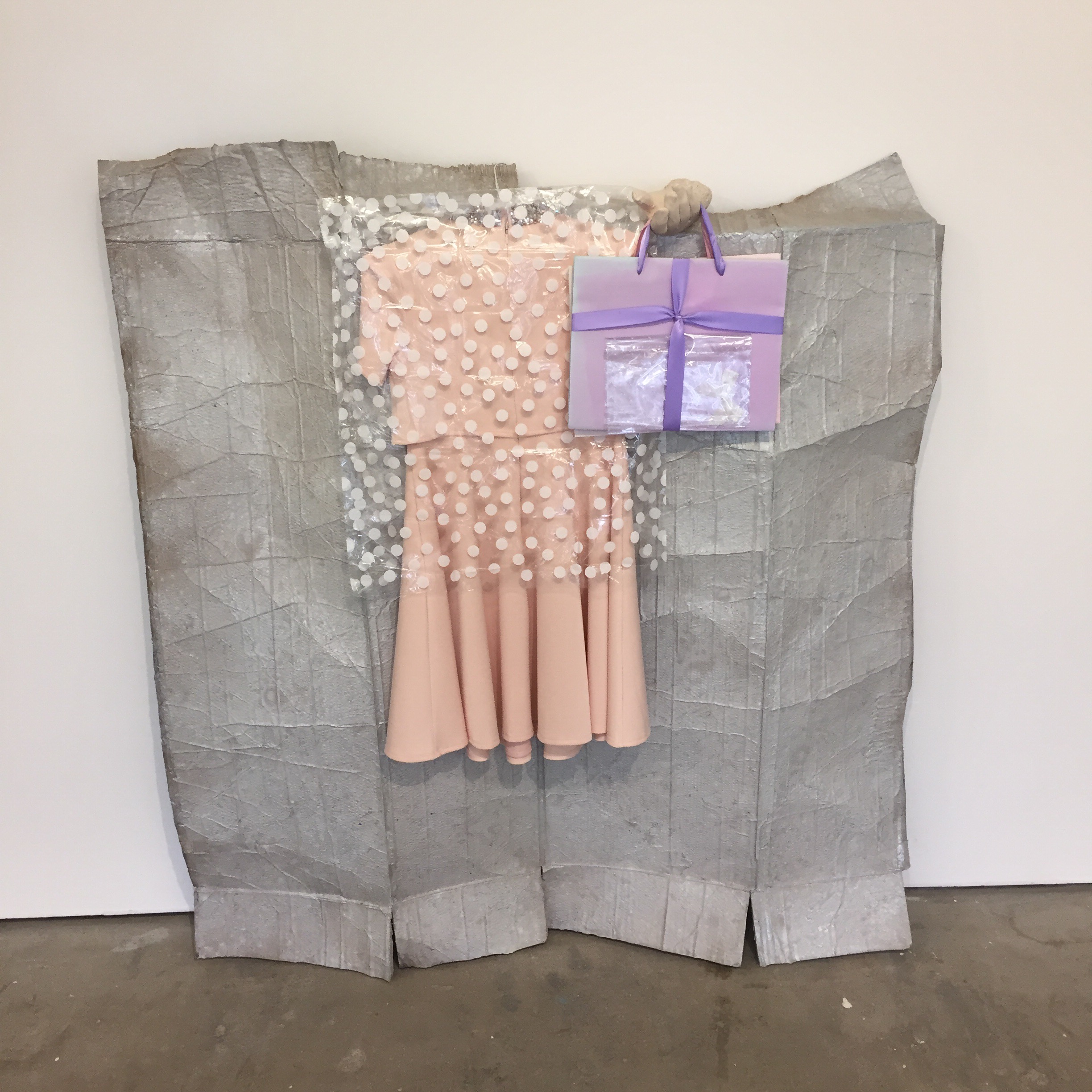 Alisa Baremboyn.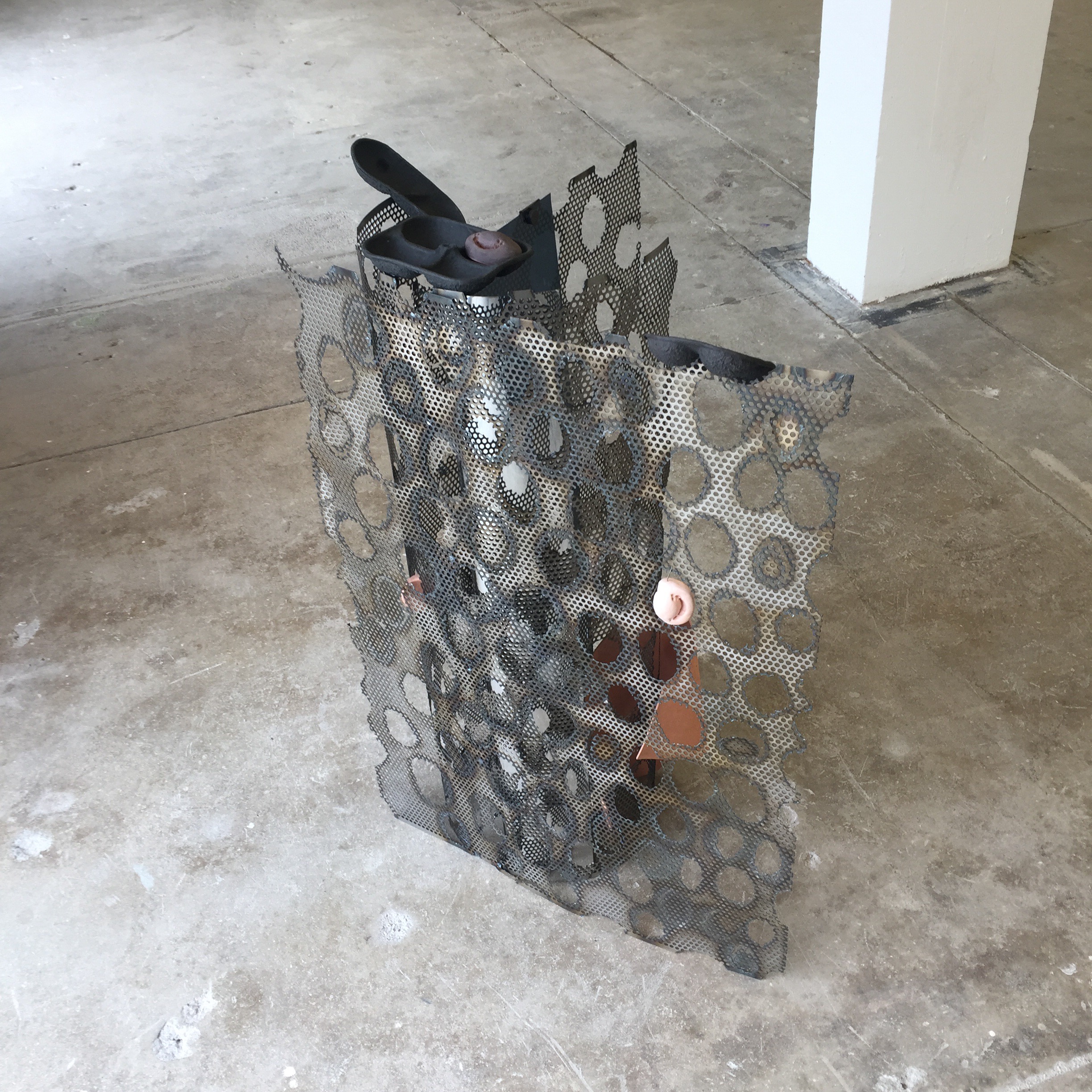 Magor.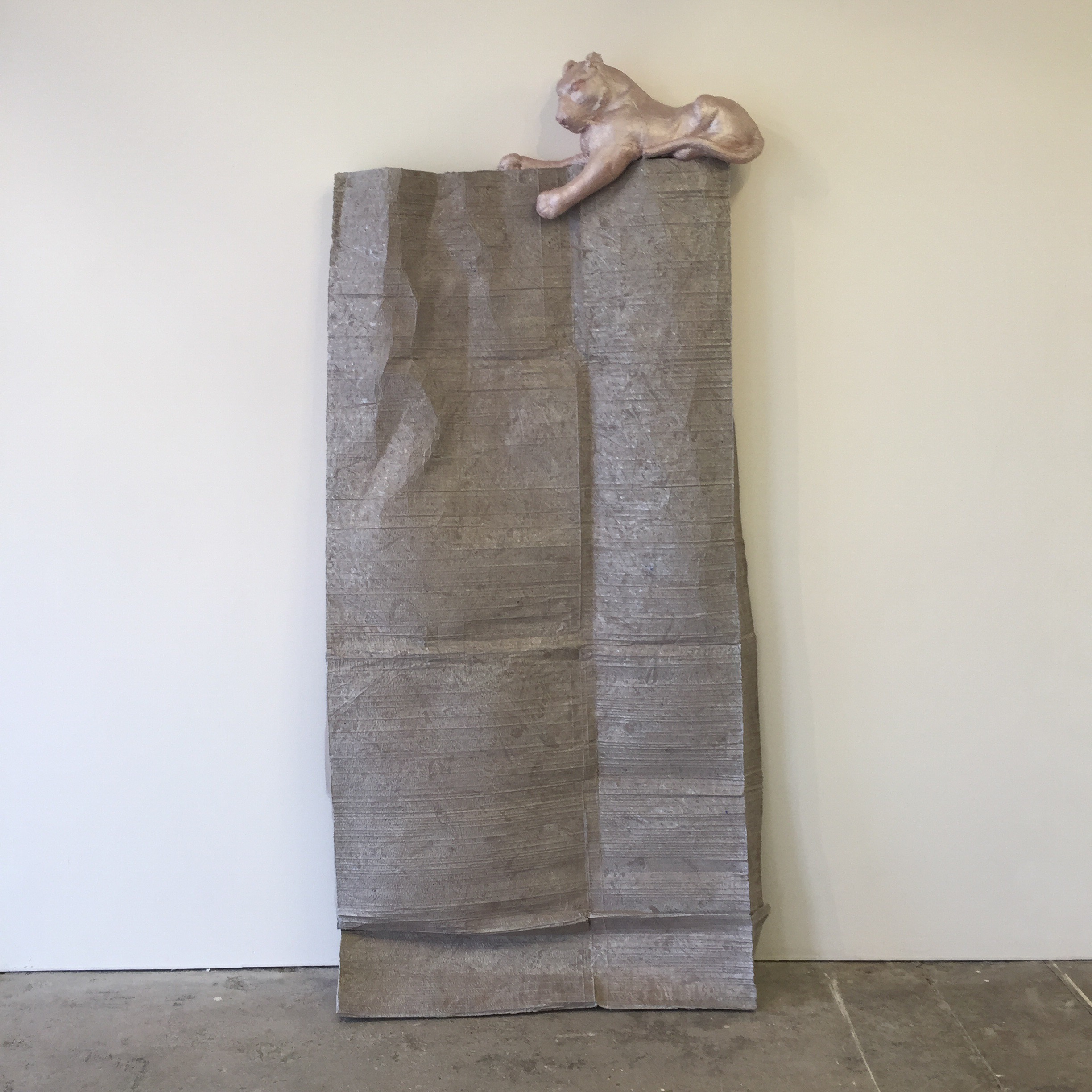 Baremboyn.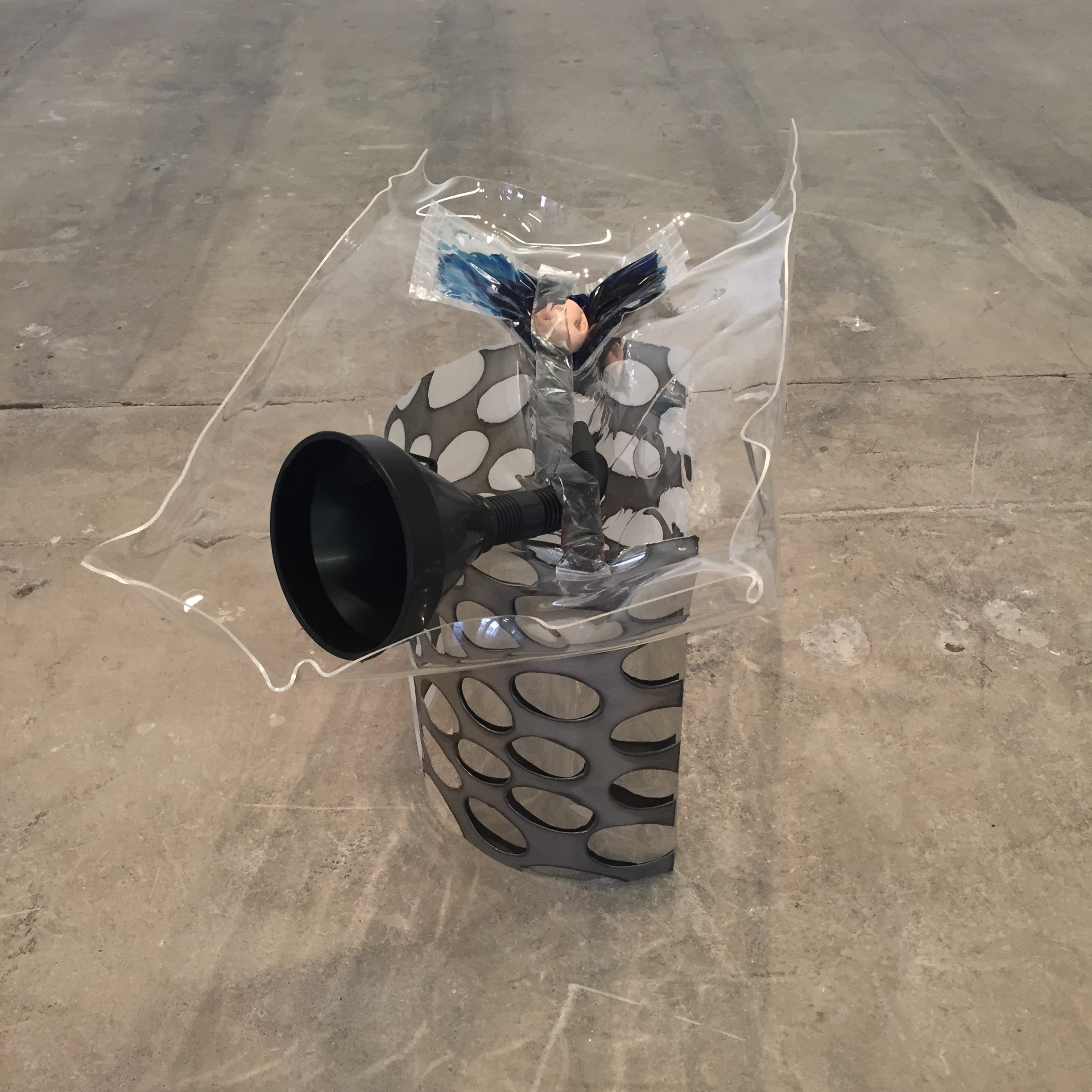 Magor.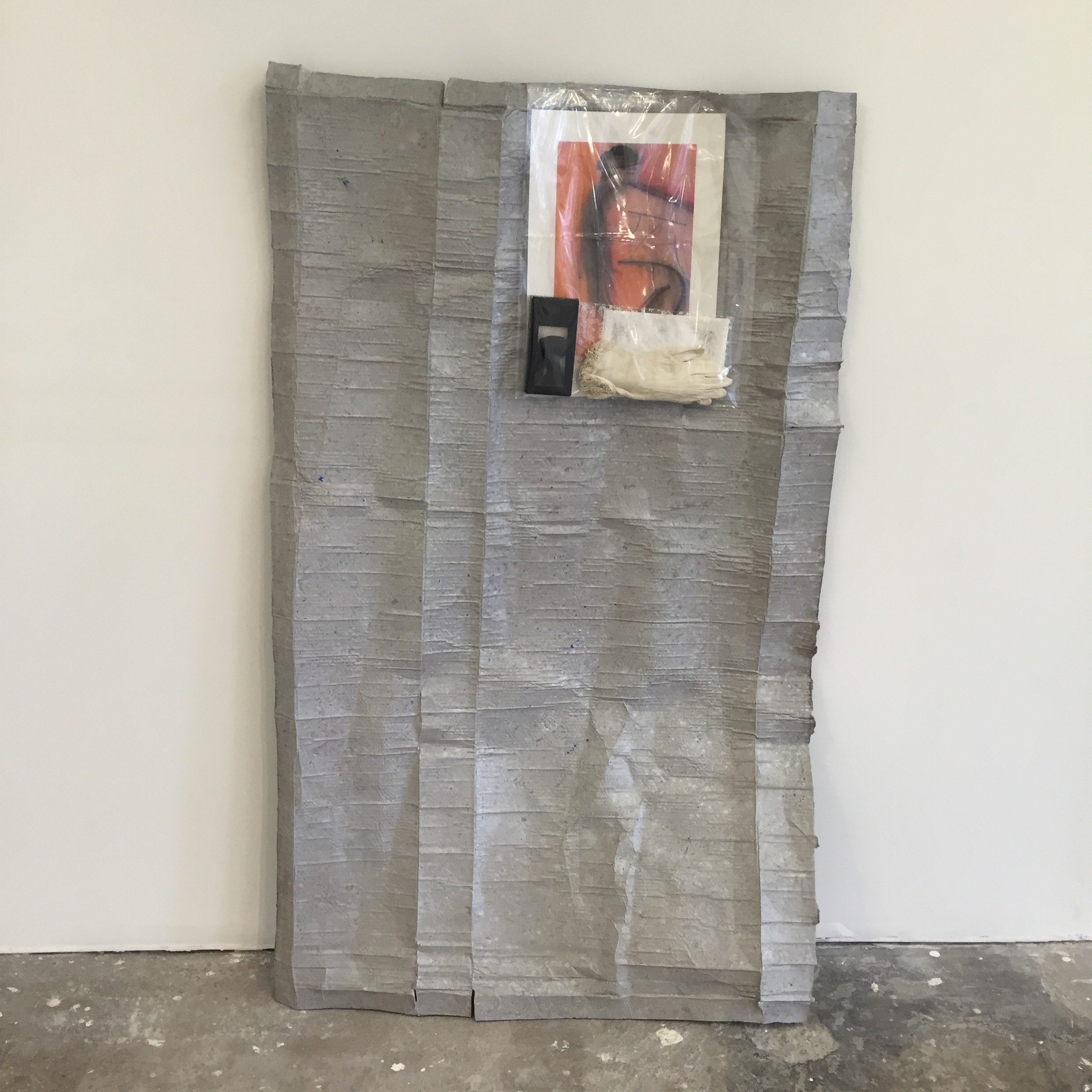 Baremboyn.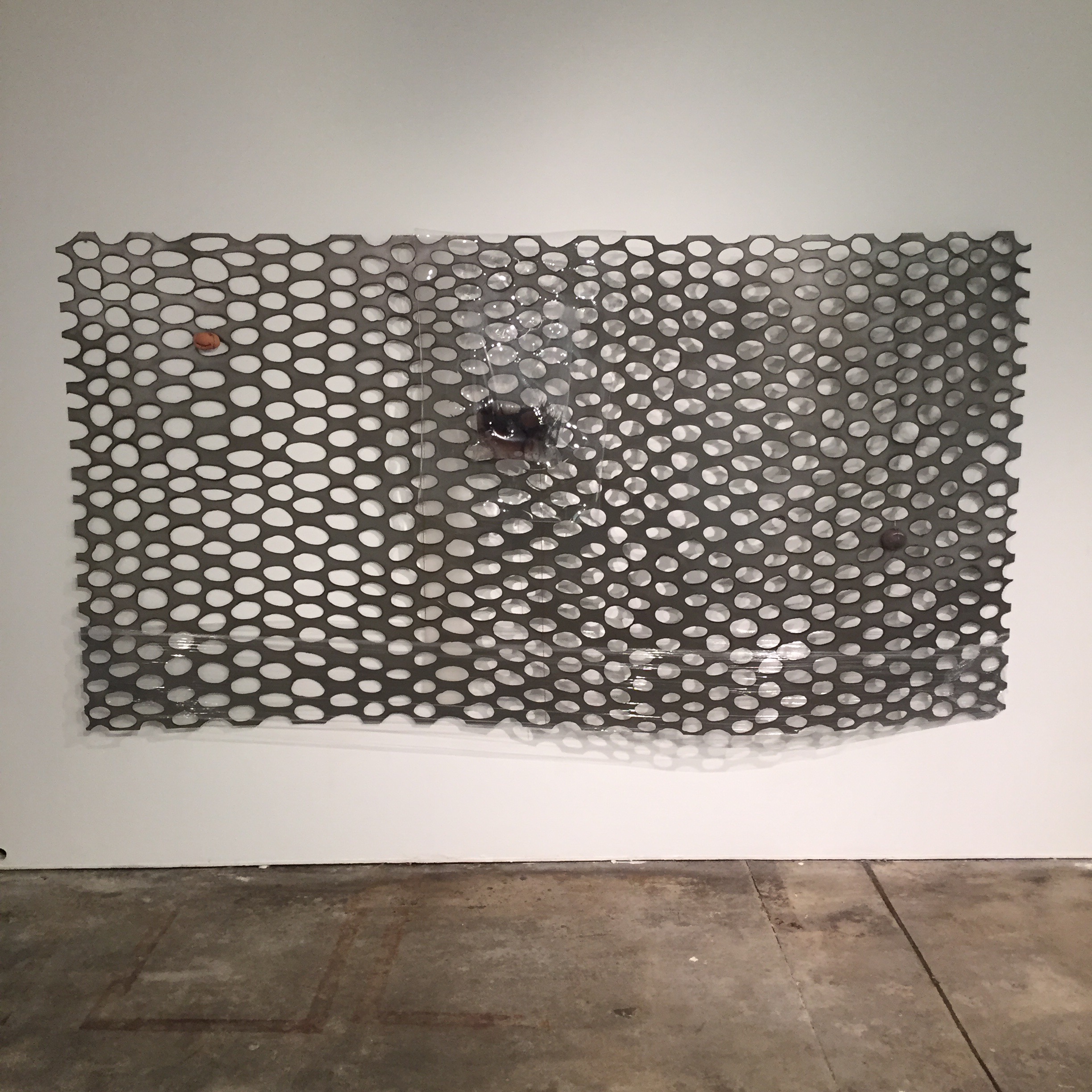 Magor.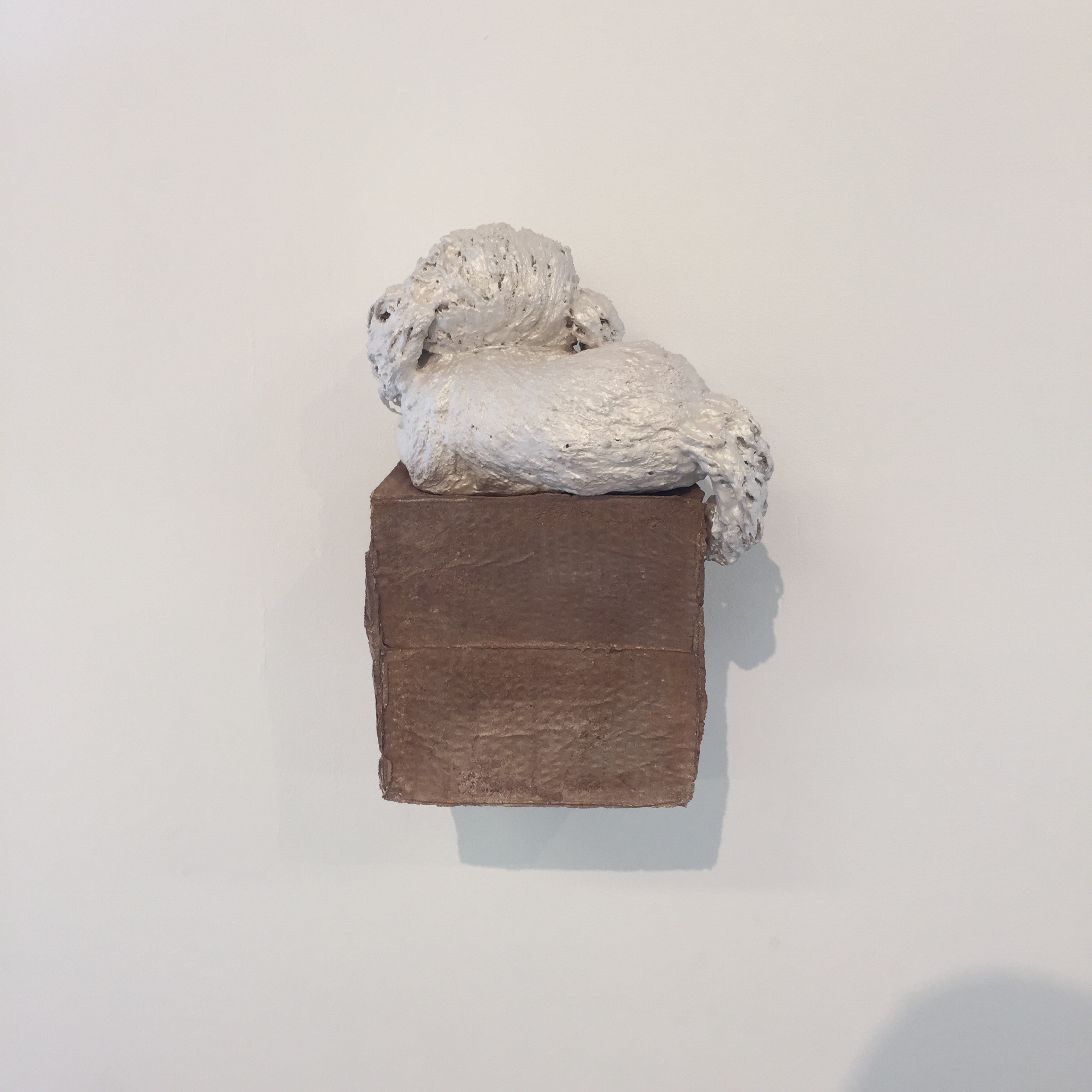 Come on, show your face.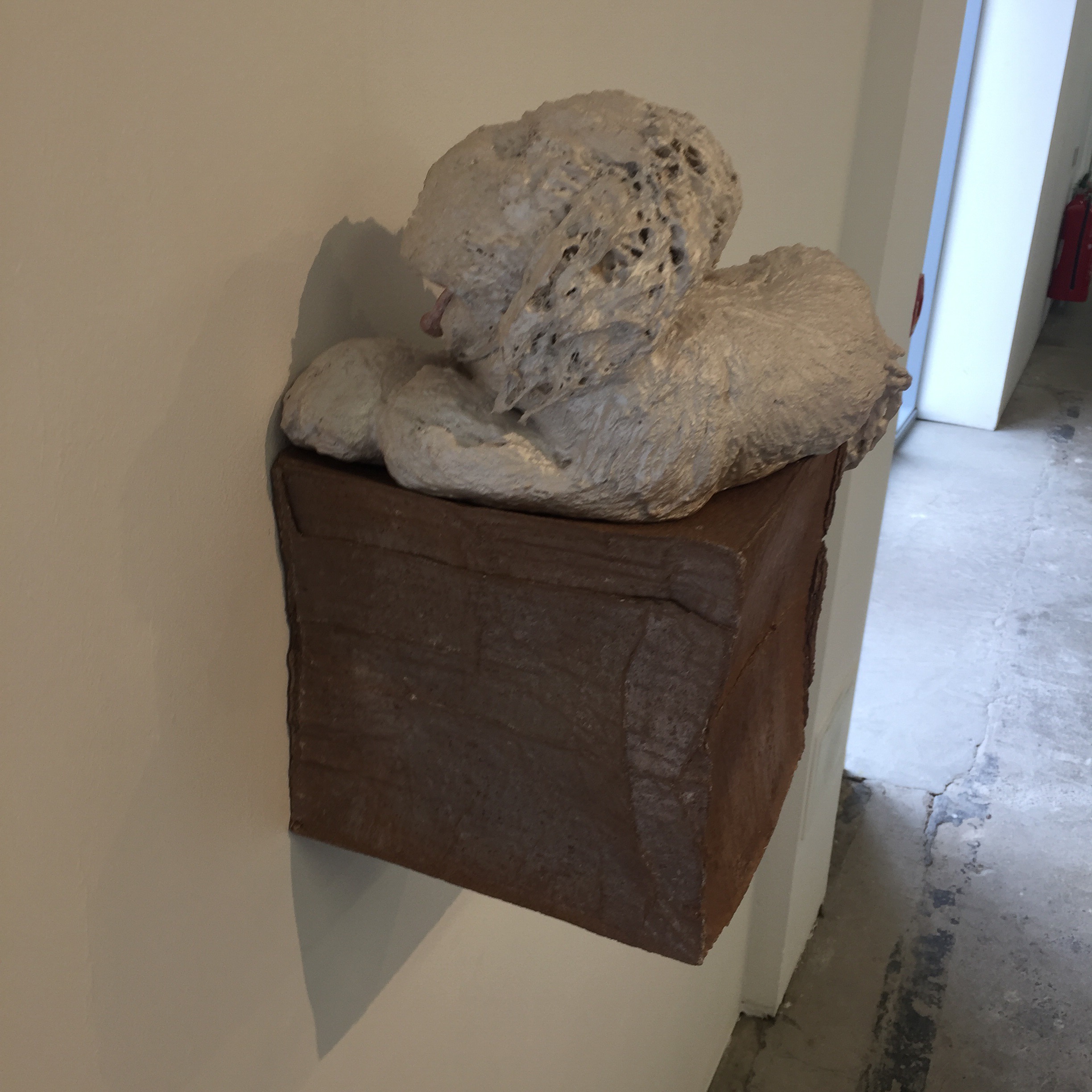 OK don't.
It's such a strong show.
I'm now evengelically Magor.
I say her name about every fifth word.
What else?
Matthew Smith at Koppe Astner.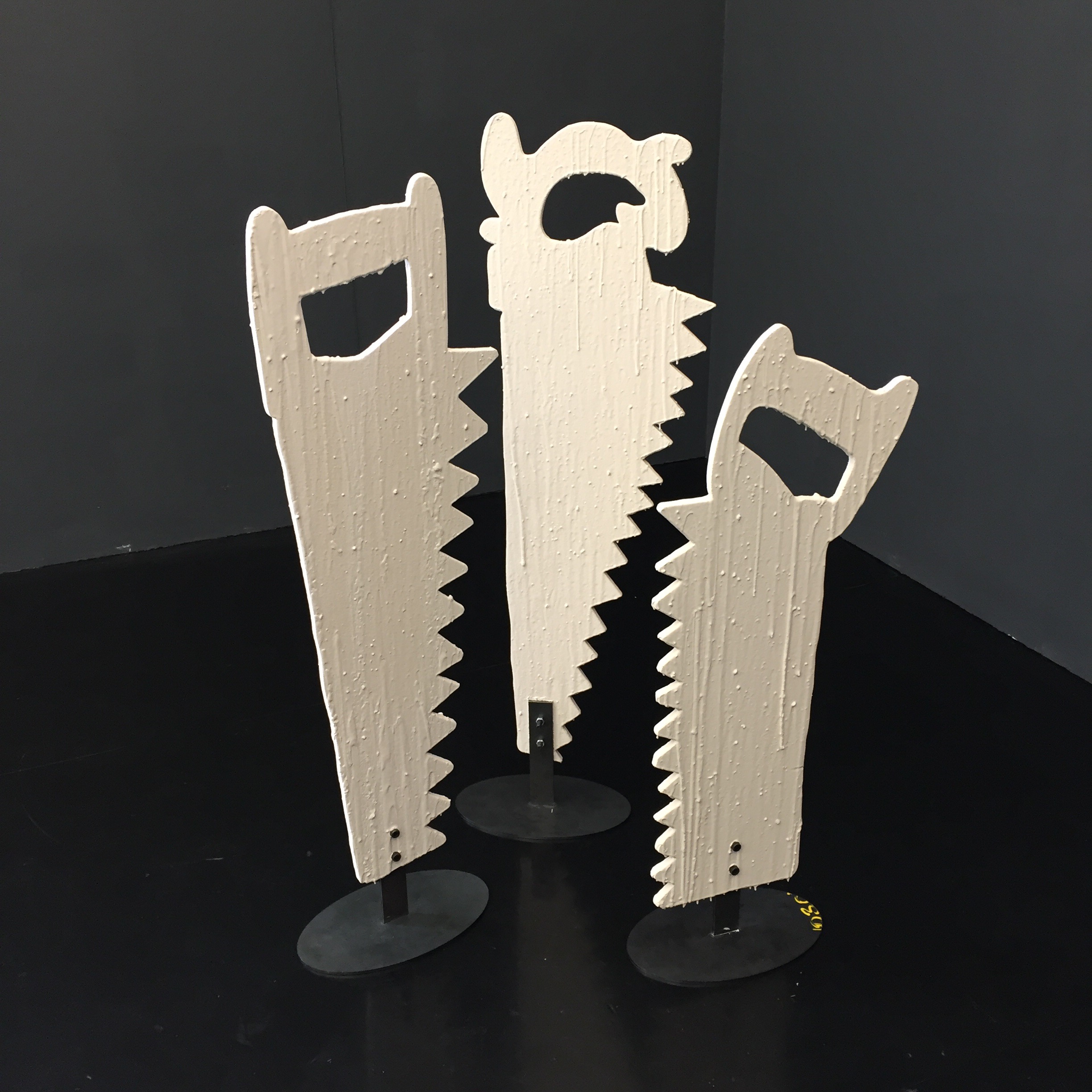 The work as a whole is called Smile.
There's 27 of them.
Based on the saw in Roobarb and Custard.
Roobarb used to go into his shed and get sawing.
They're so so major.
Upstairs at Mary Mary is Emily Mae Smith.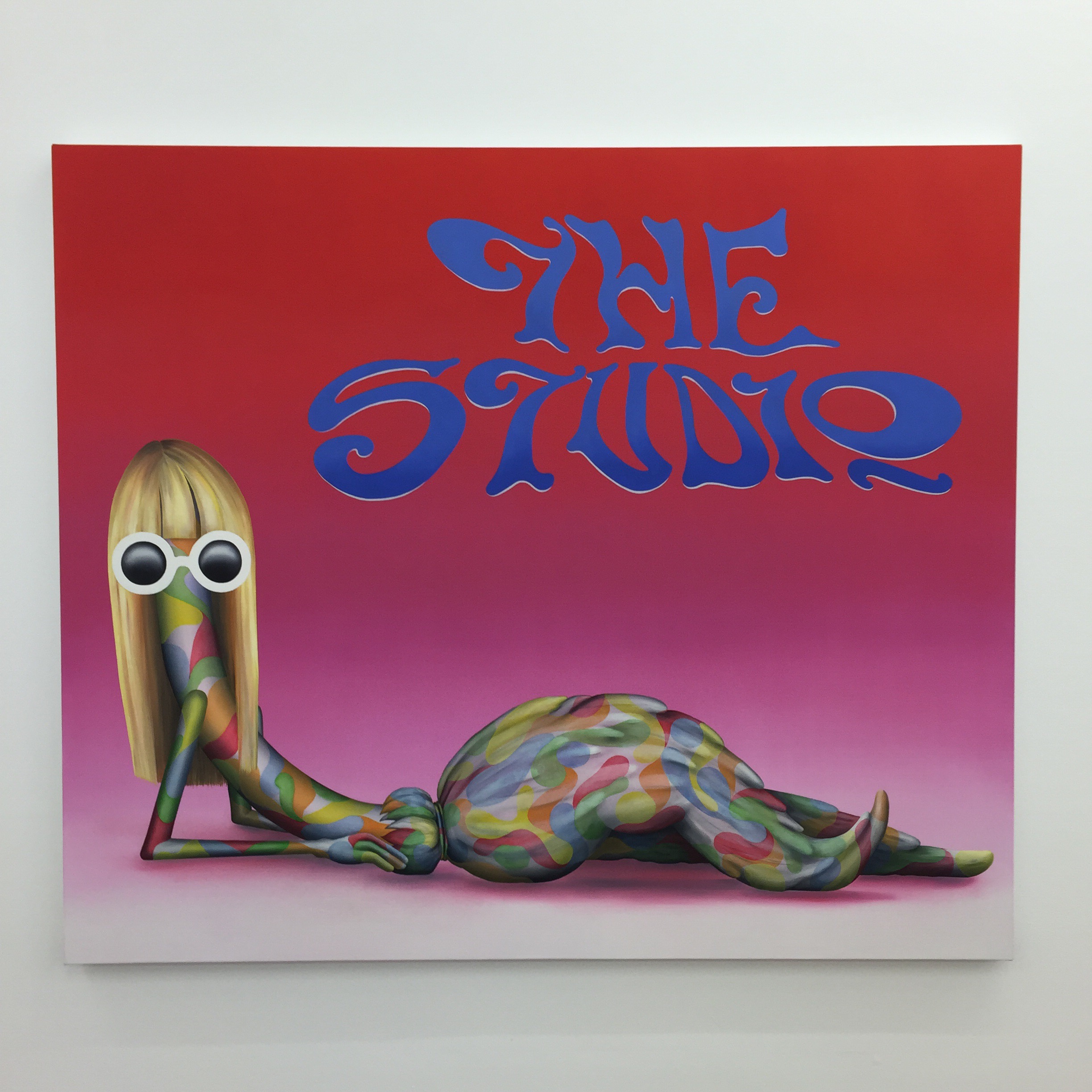 More Mae Smith.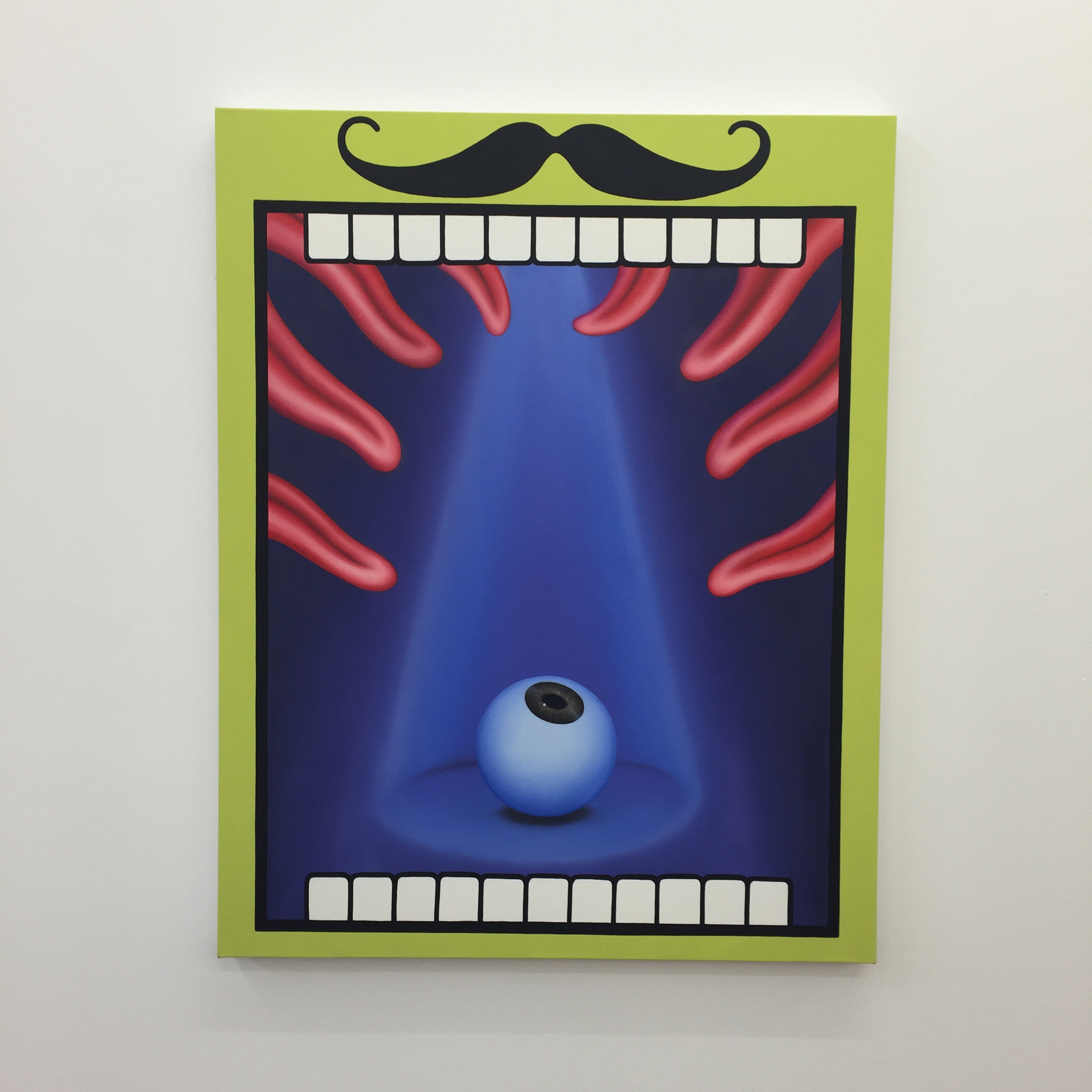 Major.
Monika Sosnowska at Modern Institute.
A close-up, because I went during the opening.
A lot of people.
So imagine this massive, filling a room.
You get the idea.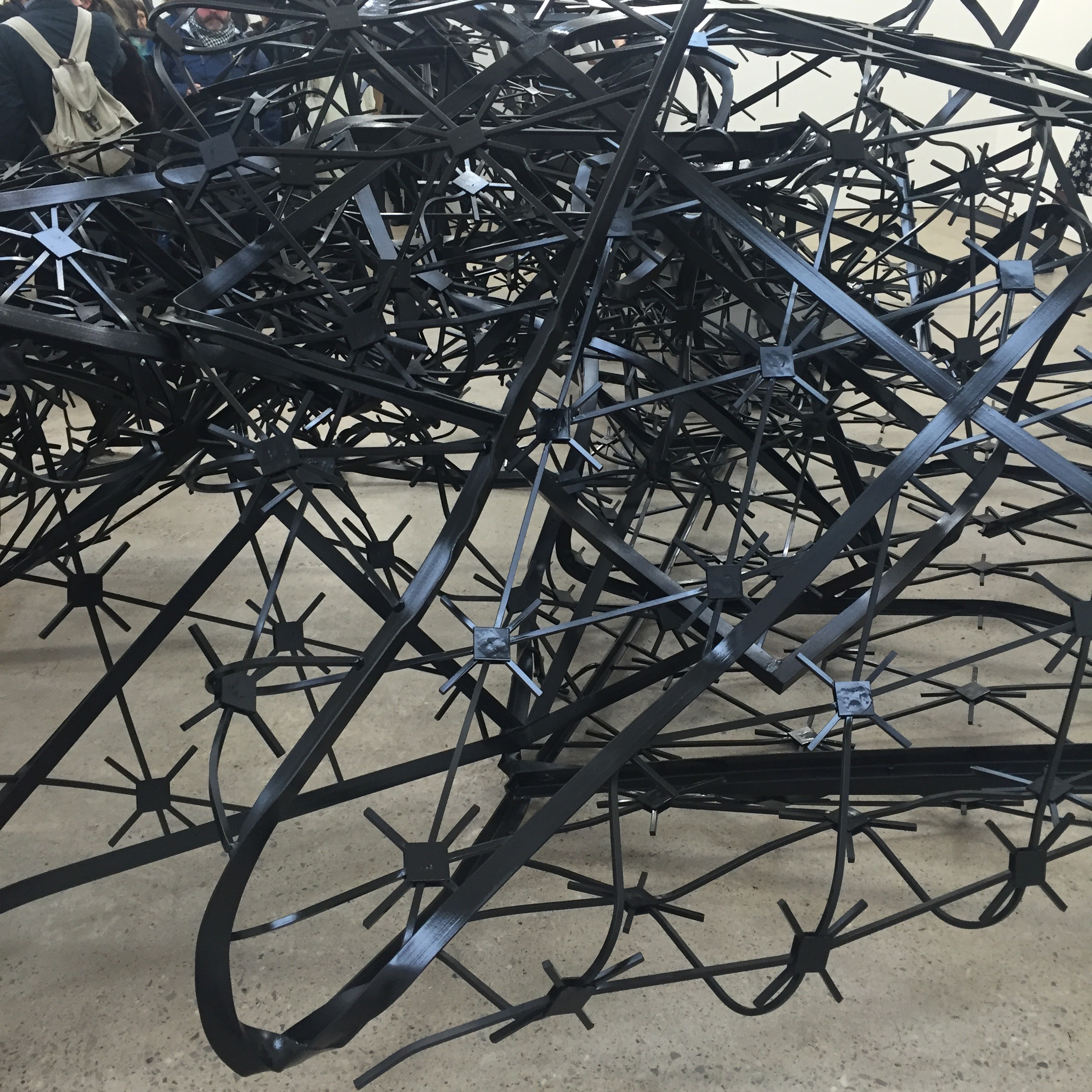 Outside were some other works they were quite beautiful.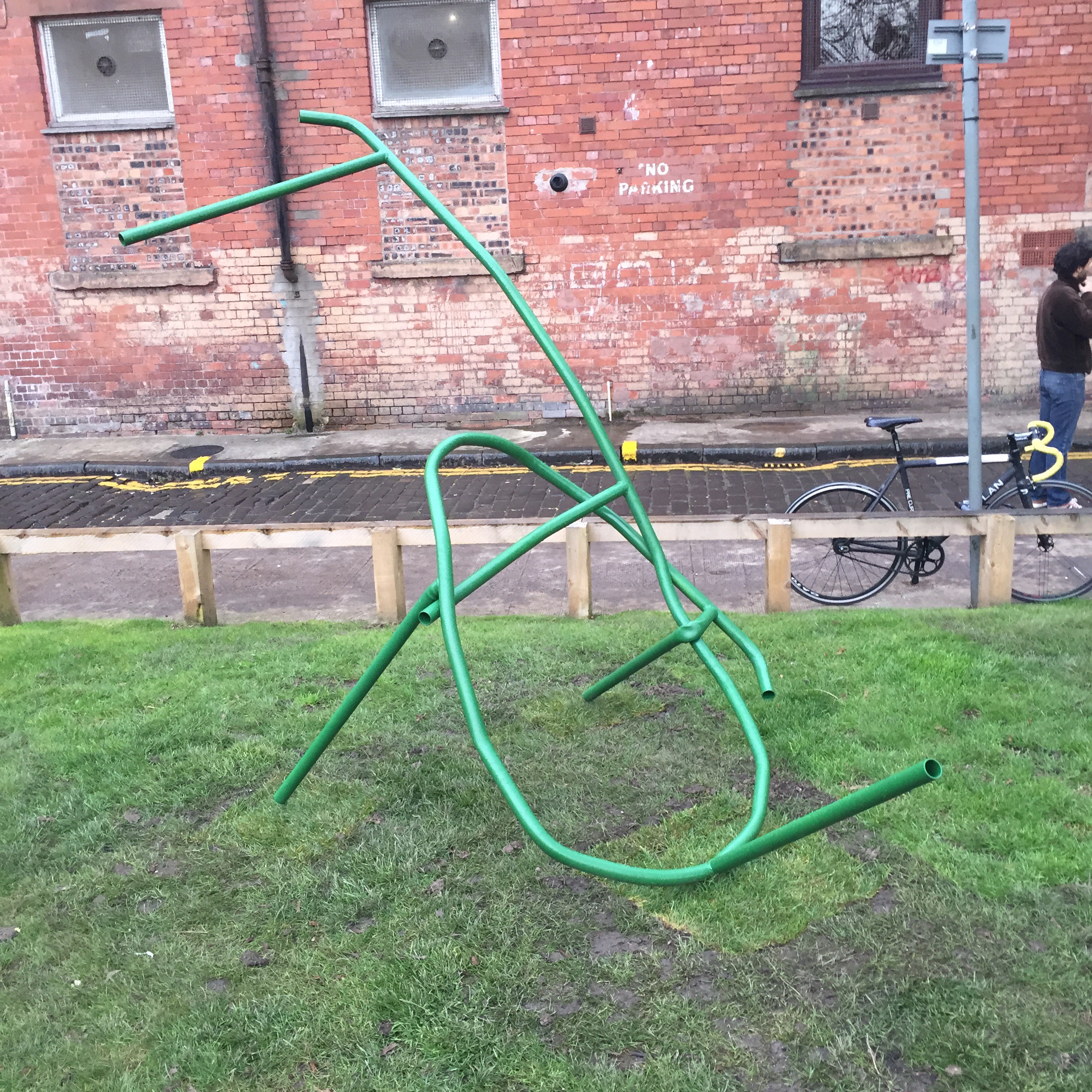 Another.
And yes that is a dog taking a shit in the background.
I hadn't realised quite how much mid-performance.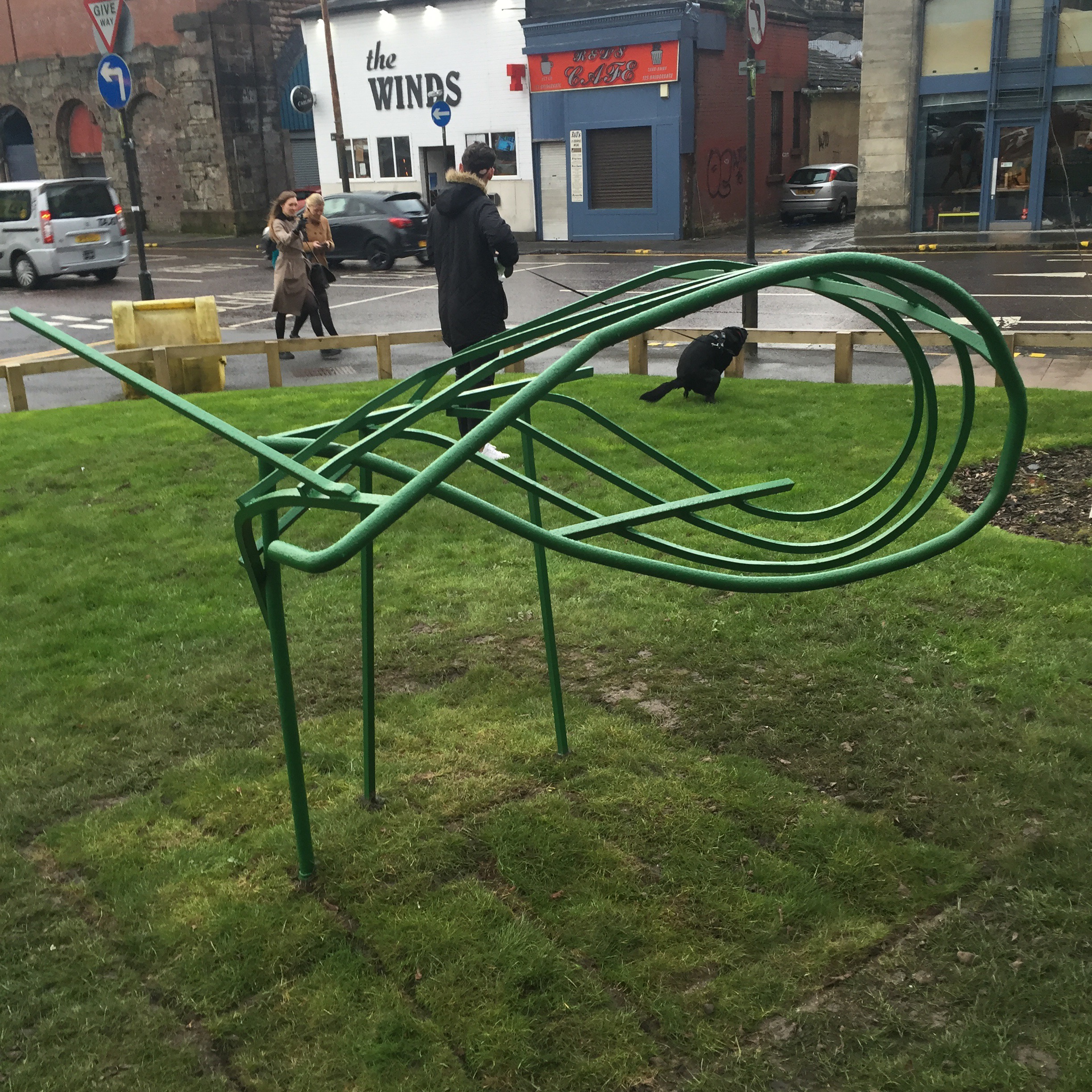 Another.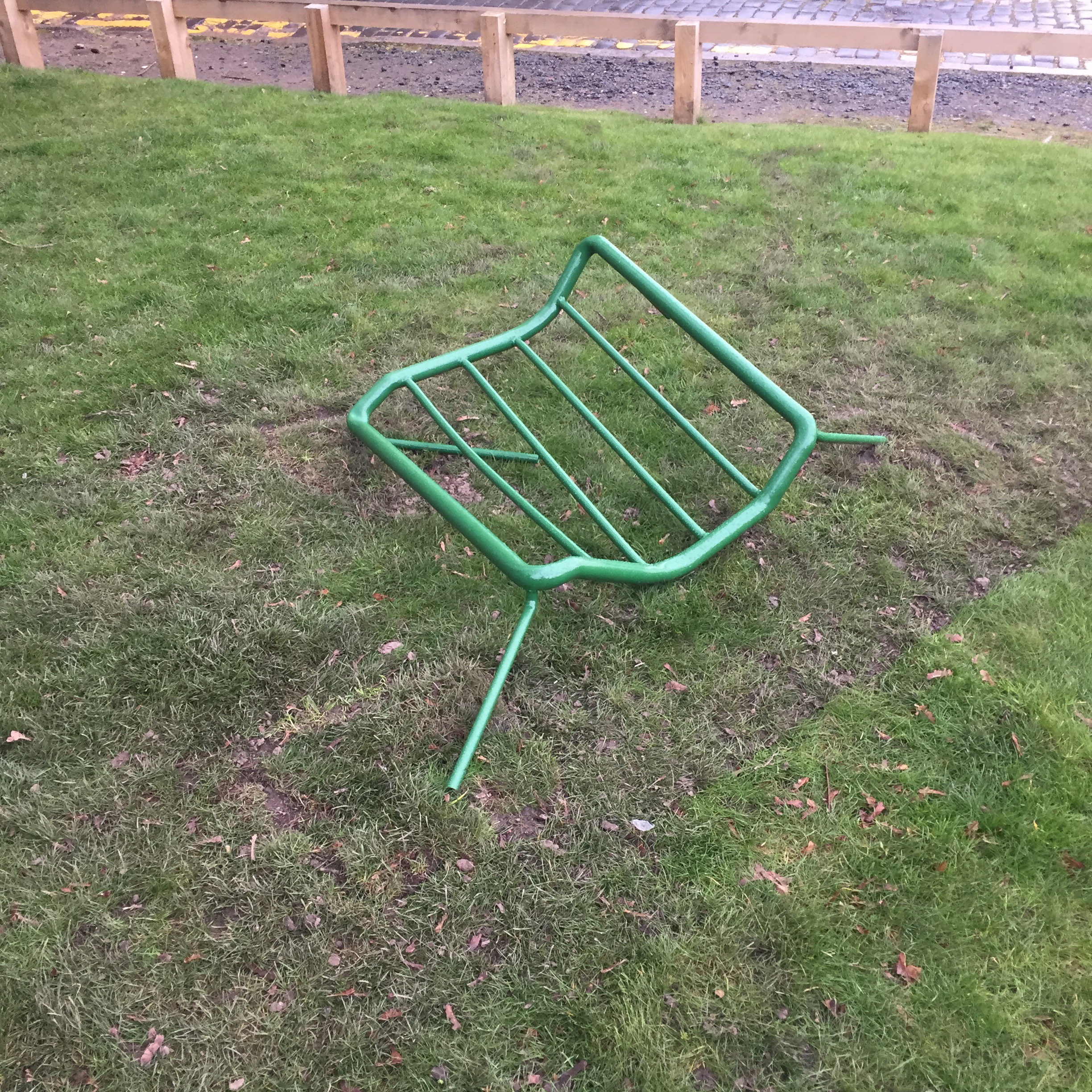 At the other Modern Institute gallery, A Petition For An Enquiry Into A Condition Of Anxiety by Joanne Tatham and Tom O'Sullivan.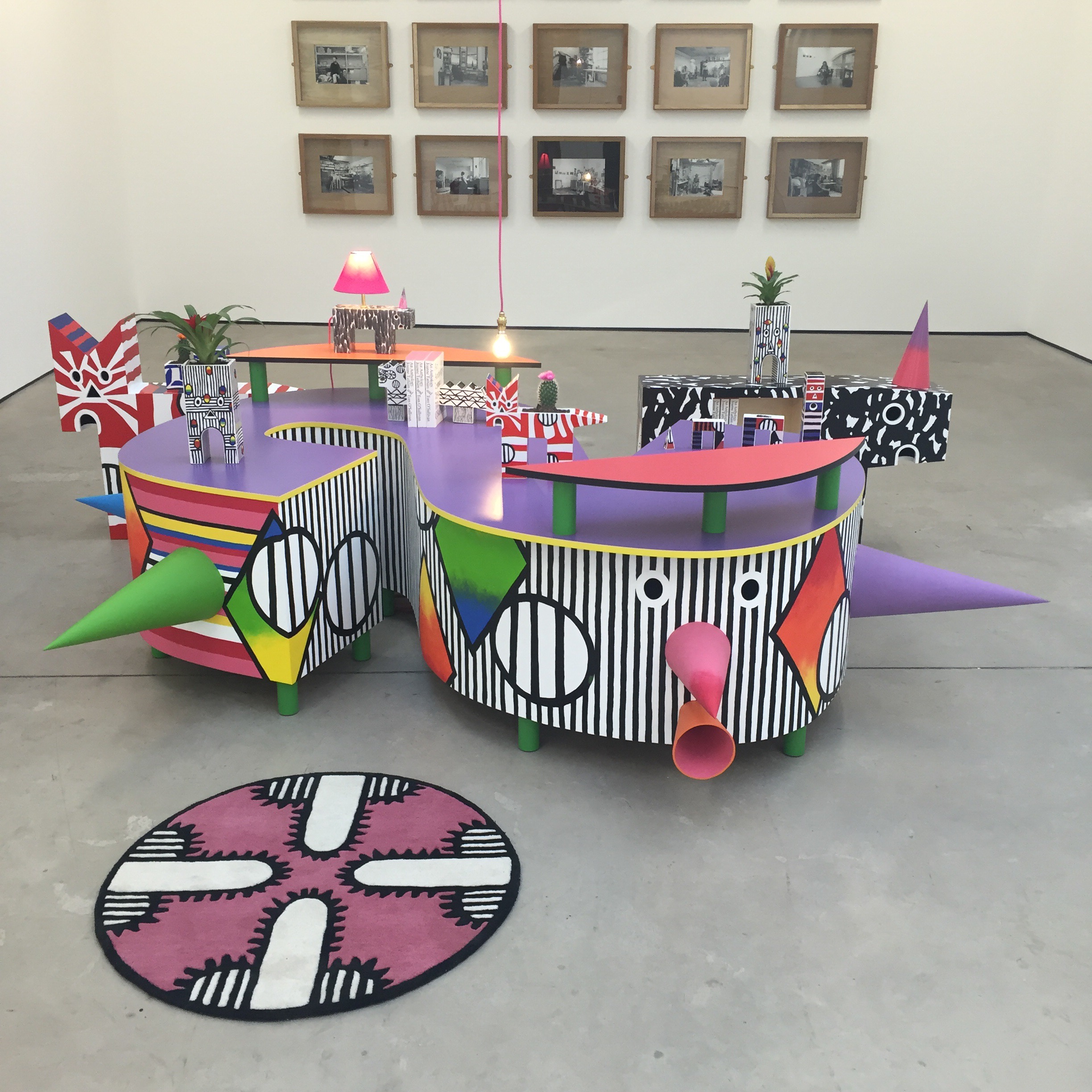 The desk speaks.
That guy at the back.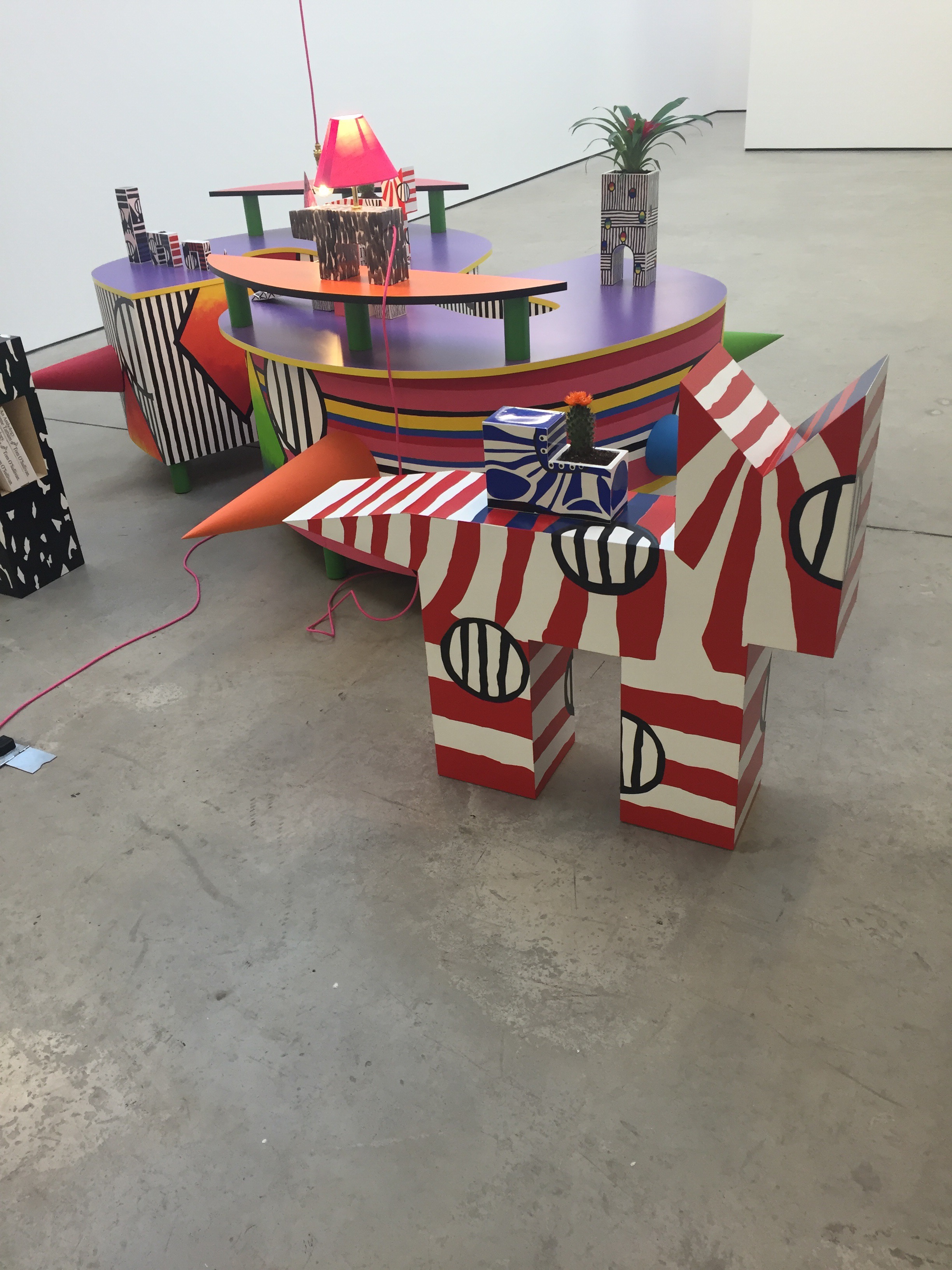 I loved the room by Kate V Robertson, apparently in the old courthouse.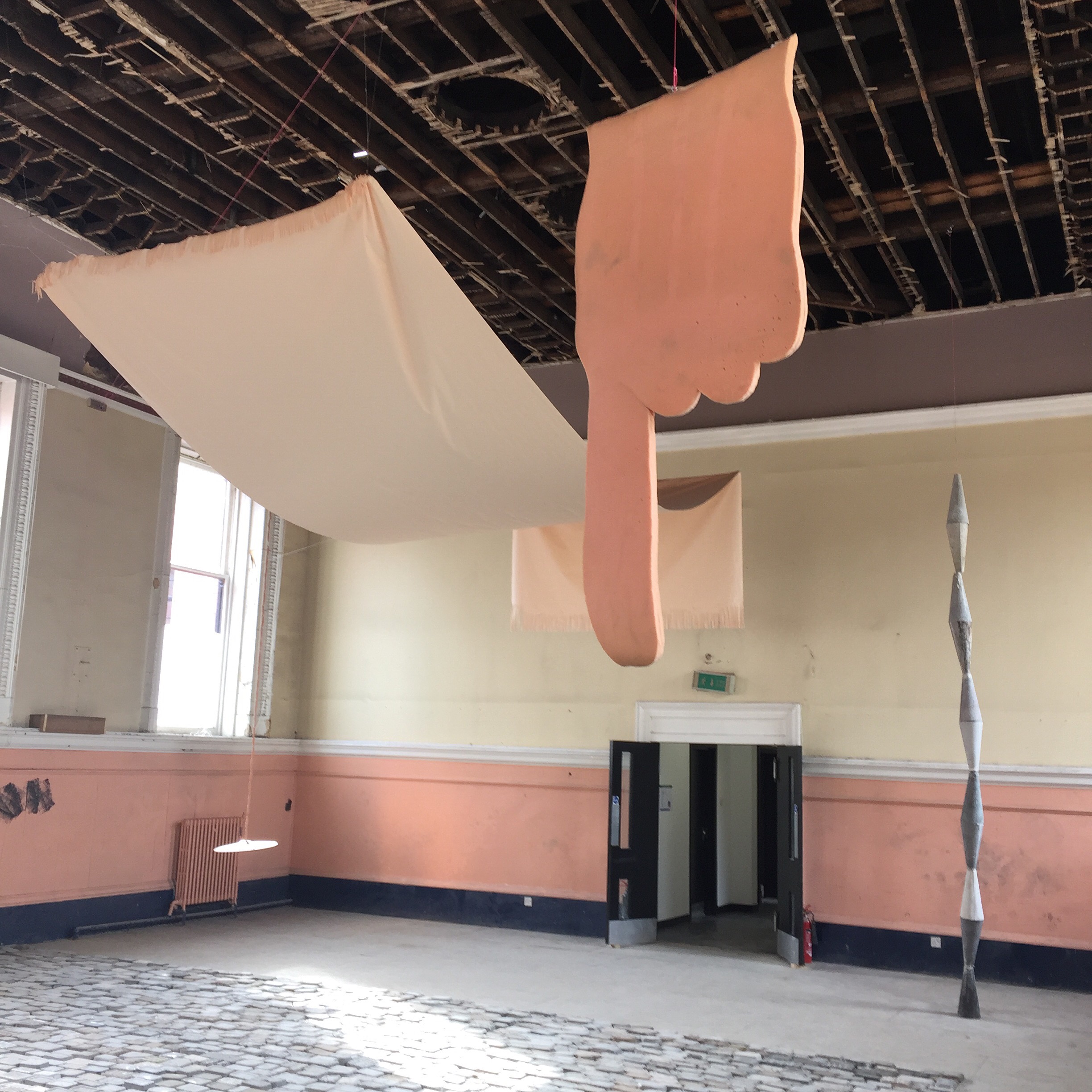 An exceptional show by Kevin Hutcheson, a Glasgow artist who died last week.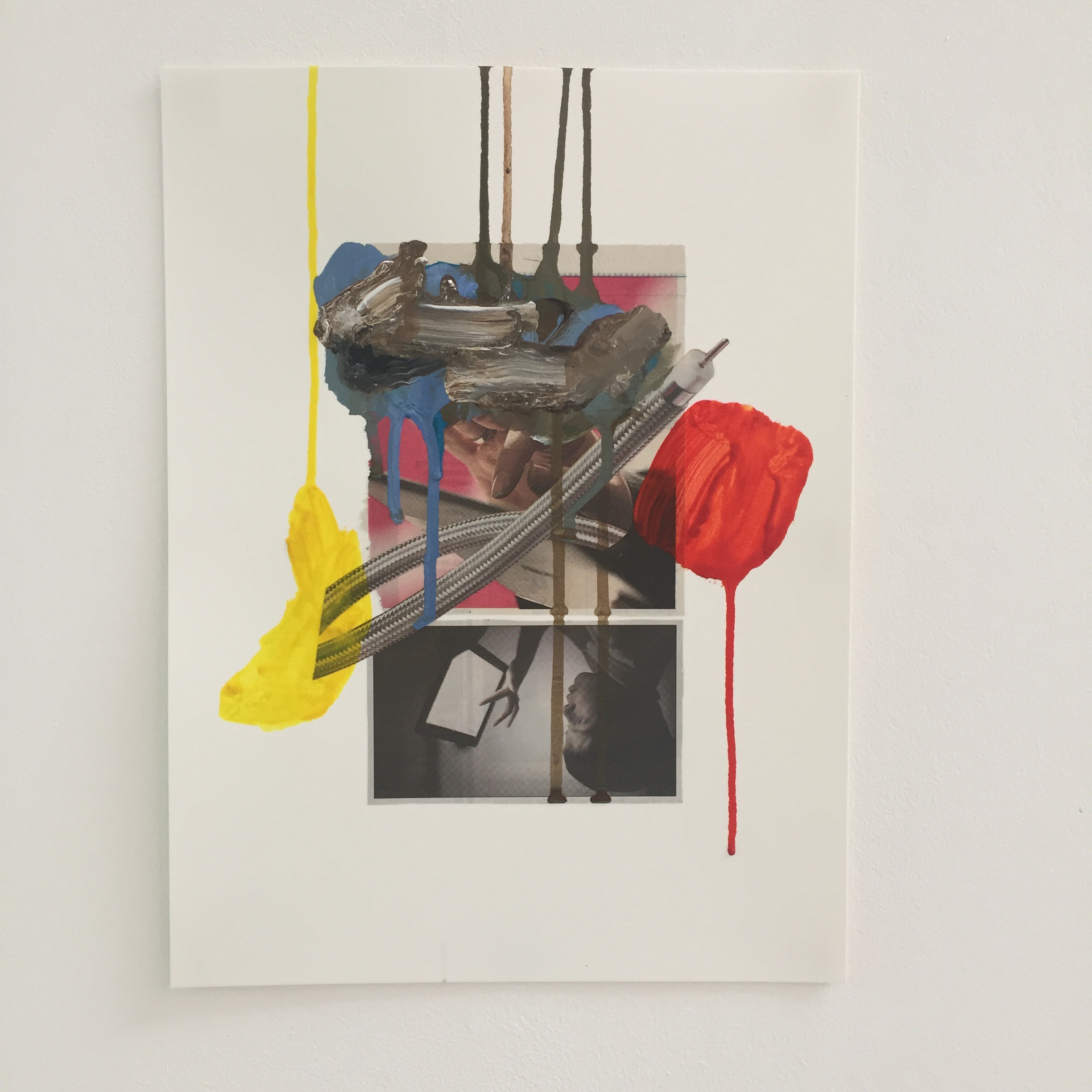 Another work.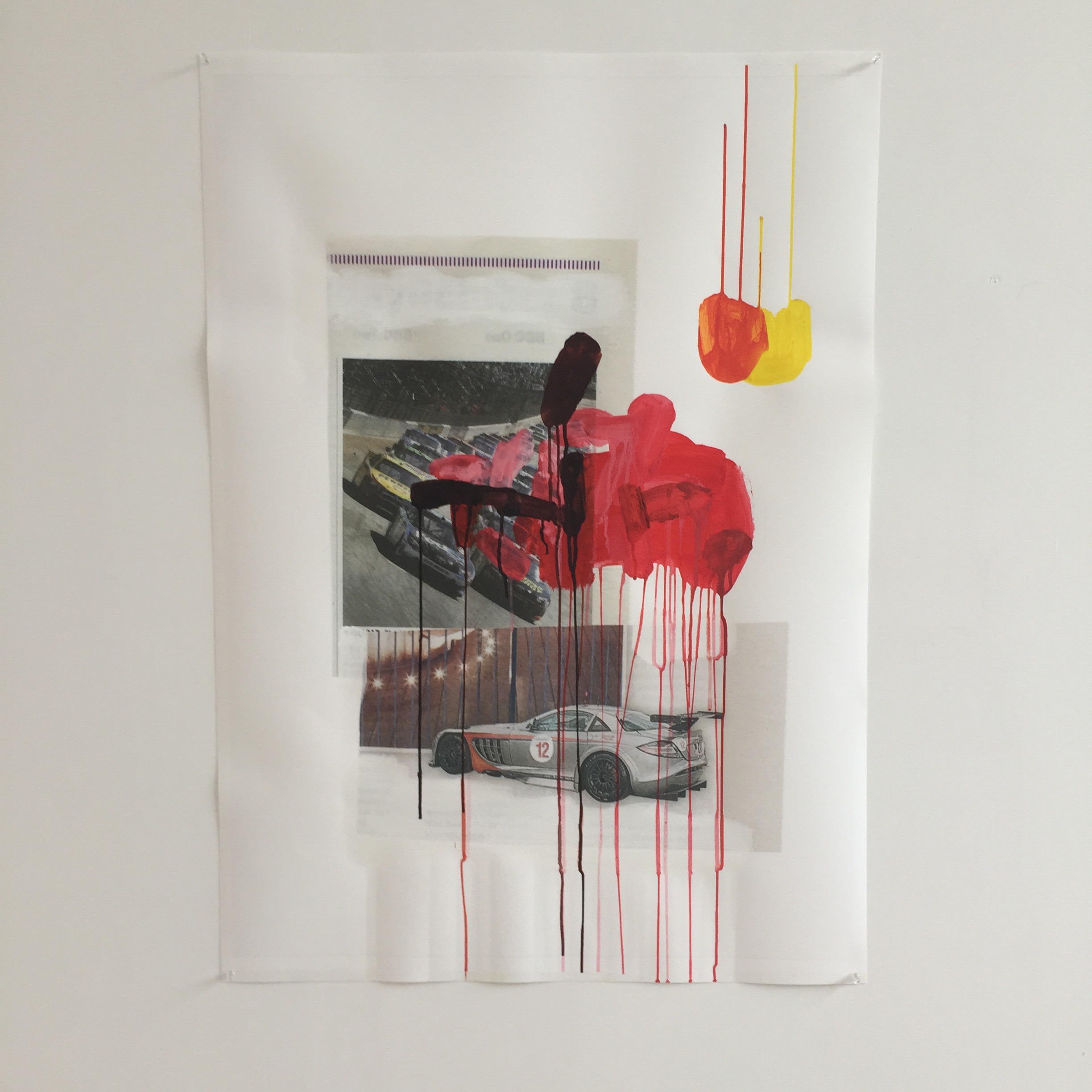 More artists new to me.
Derrick Alexis Coard at Project Ability.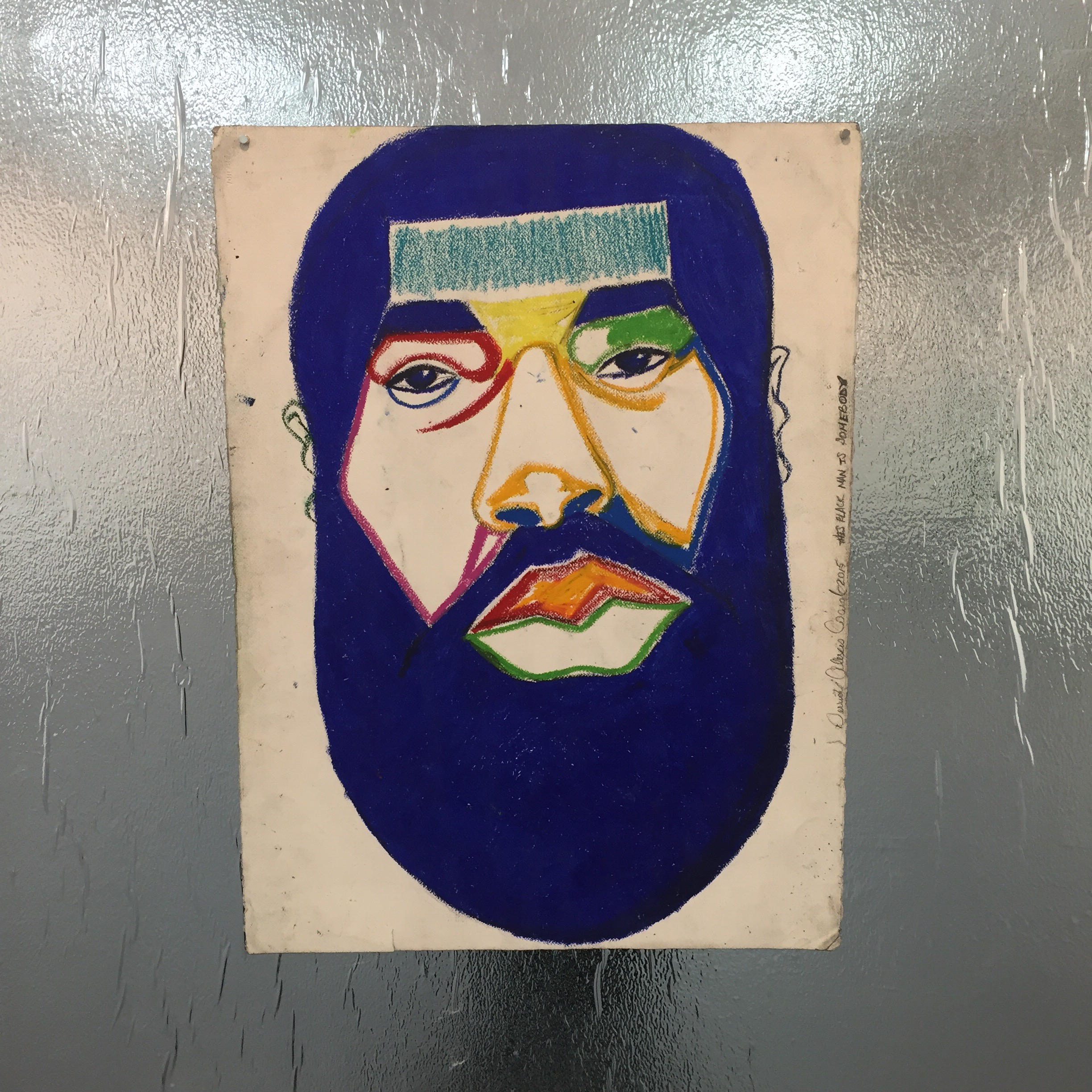 And the total unknown: Louis Michel Eilshemius, a favourite of Duchamp, at 42 Carlton Place.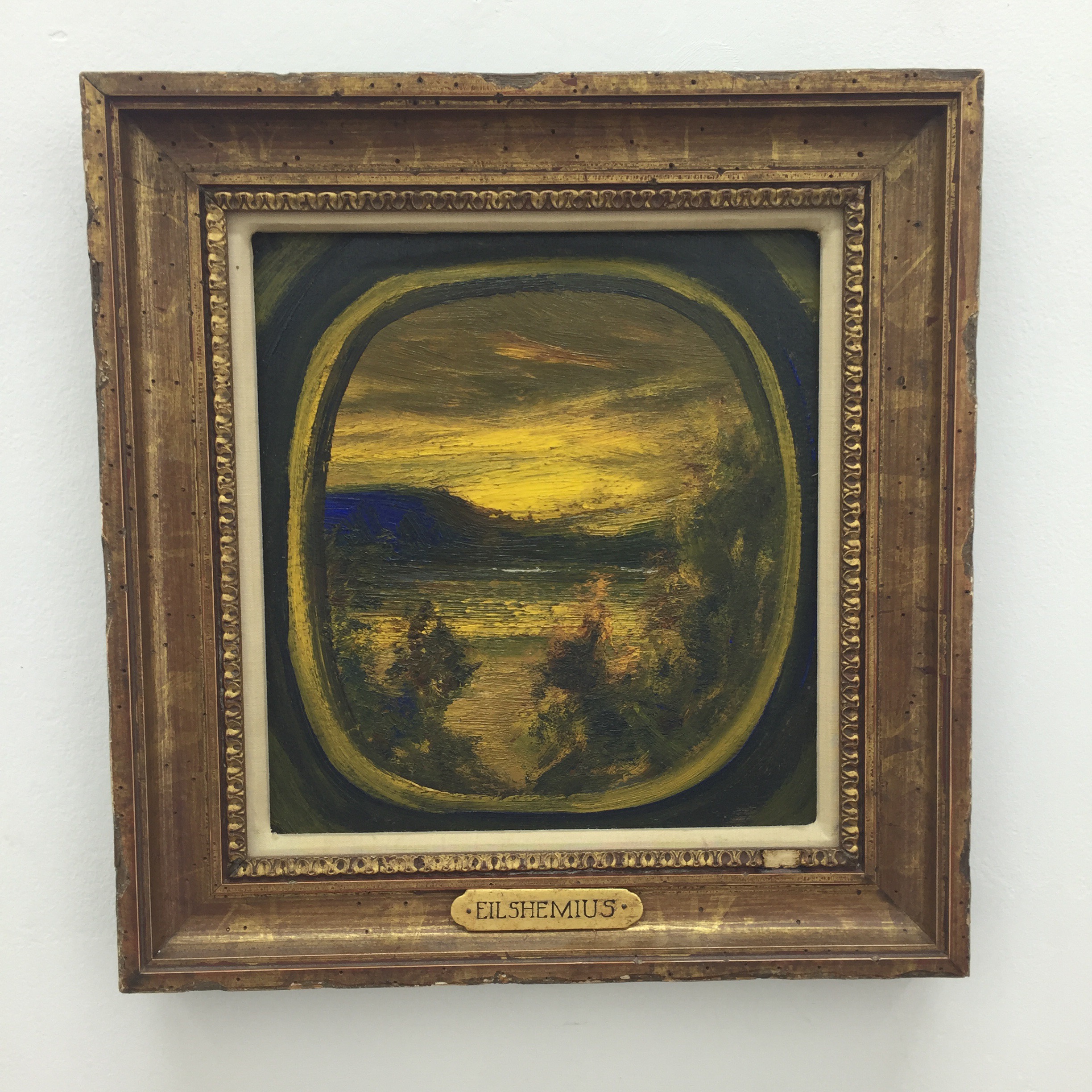 So there you go.
And I've barely begun.