Tate Britain is previewing today a show it's calling Conceptual Art in Britain 1964-1979.
More accurately, it should be called Male Romanticism in Britain 1964-1979.
Since the majority of the work is by male artists, and most of it is essentially romantic.
The land art of Richard Long.
The elevation of words by Art & Language.
The recording of location by David Tremlett.
All valid work, but all romantic.
And very, very male.
ringn'66 by Barry Flanagan, 1966.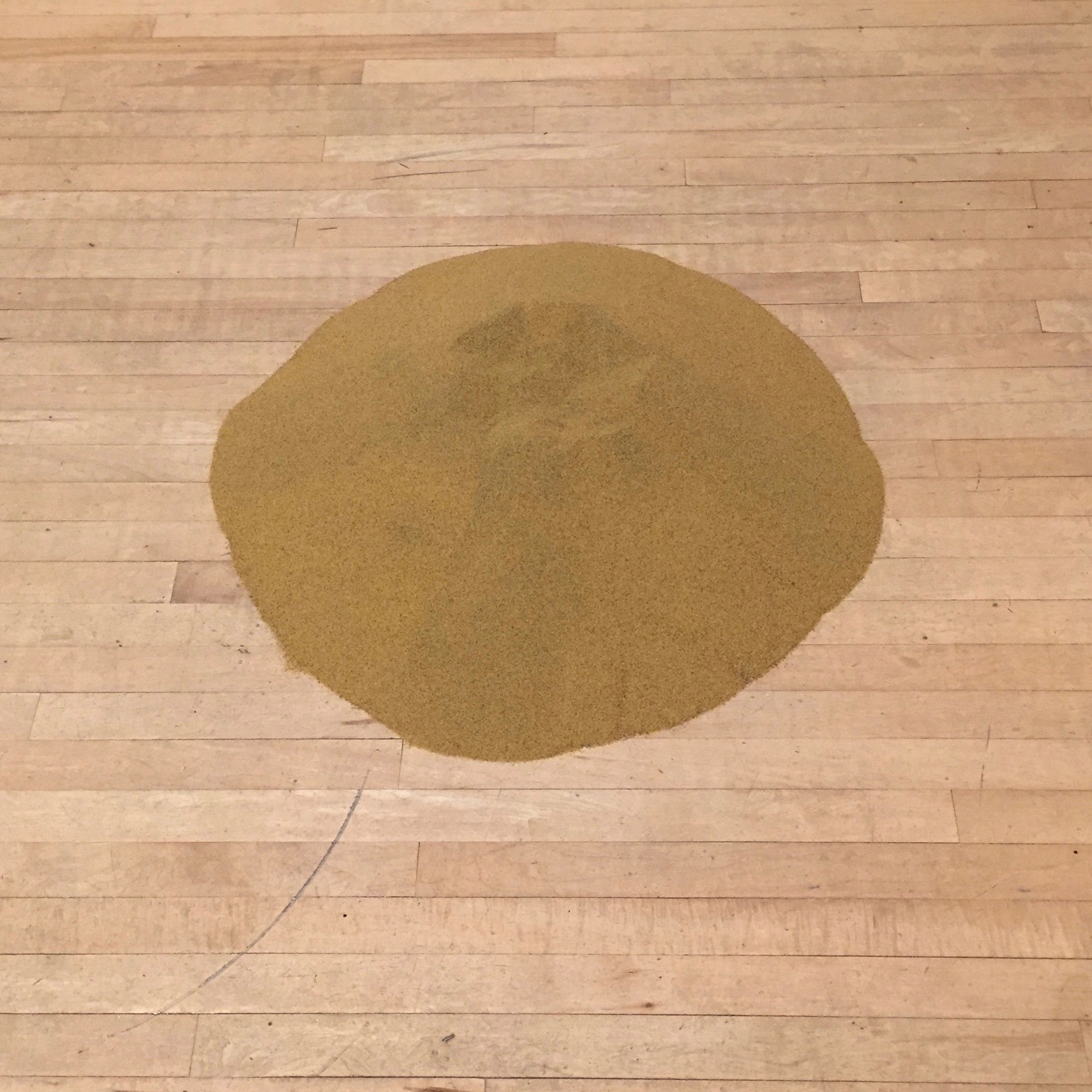 A pile of sand, which seems a pretty romantic gesture towards material.
Soul City (Pyramid of Oranges) by Roelof Louw.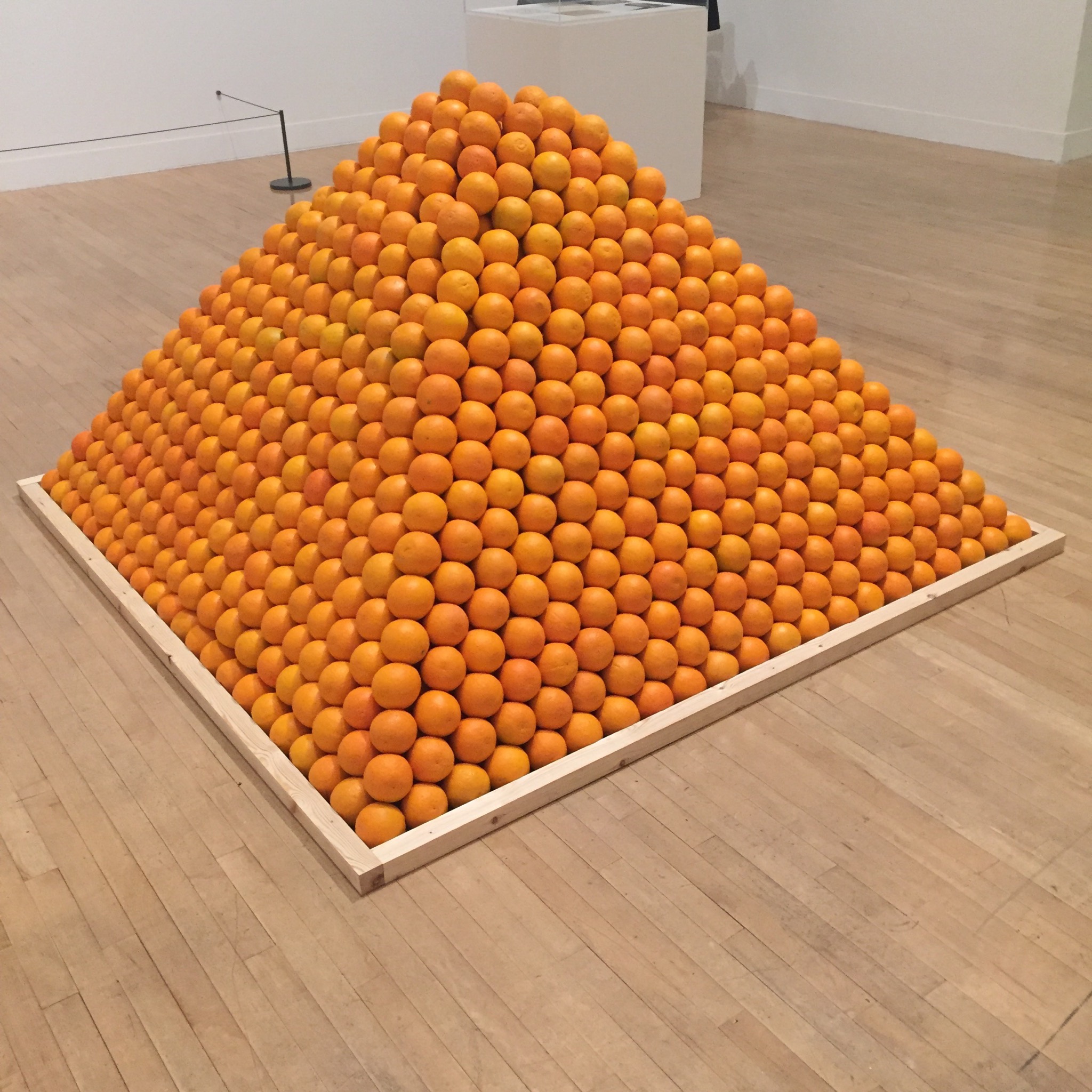 Anyone can take an orange from the top of the pile – a romantic gesture.
Maybe its because printed text seems so obsolete nowadays, but all of the work of Art & Language looks romantic to me.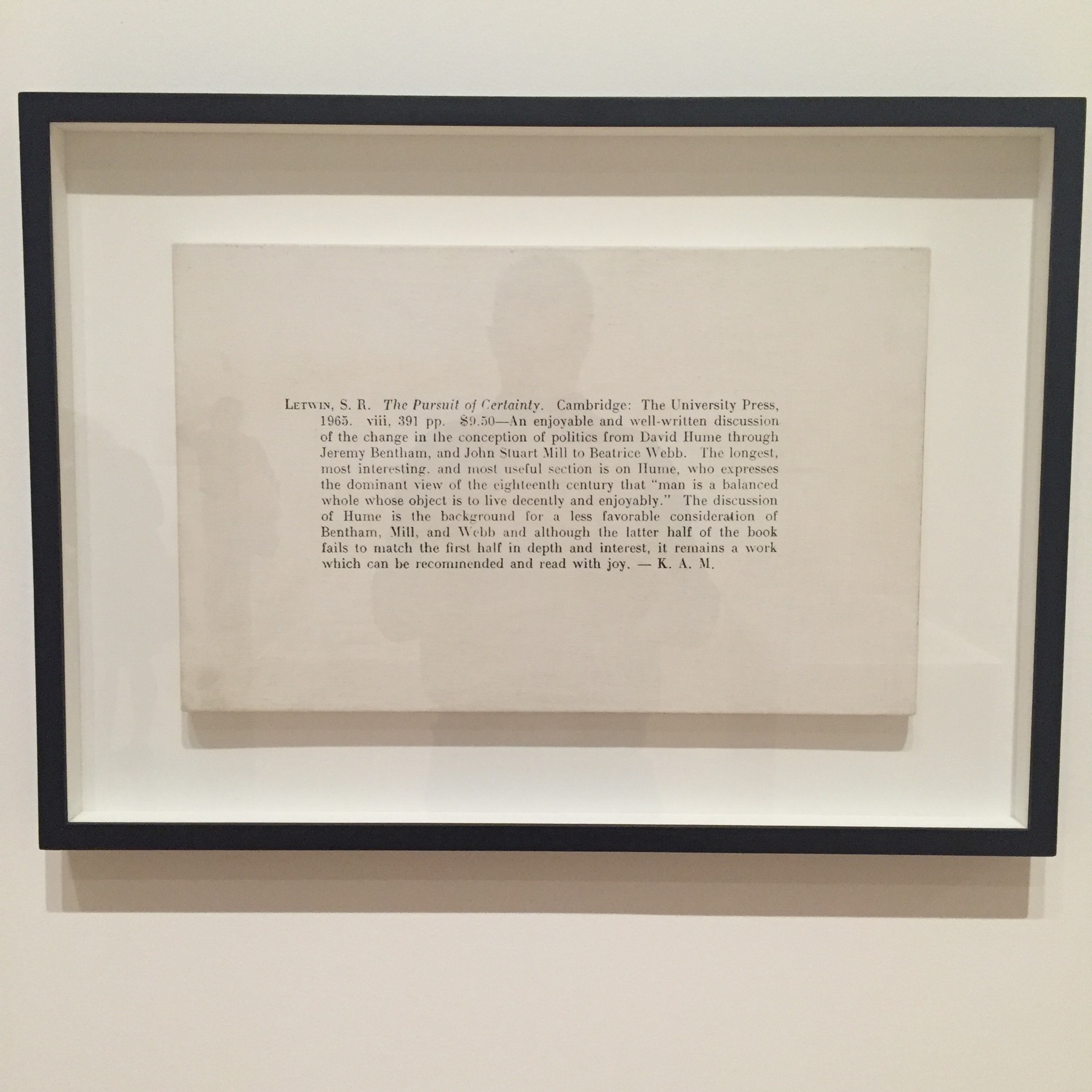 The work of Bruce McLean is new to me.
Pose Work for Plinths questions plinth-based sculpture, taught to McLean in the 60s by Anthony Caro.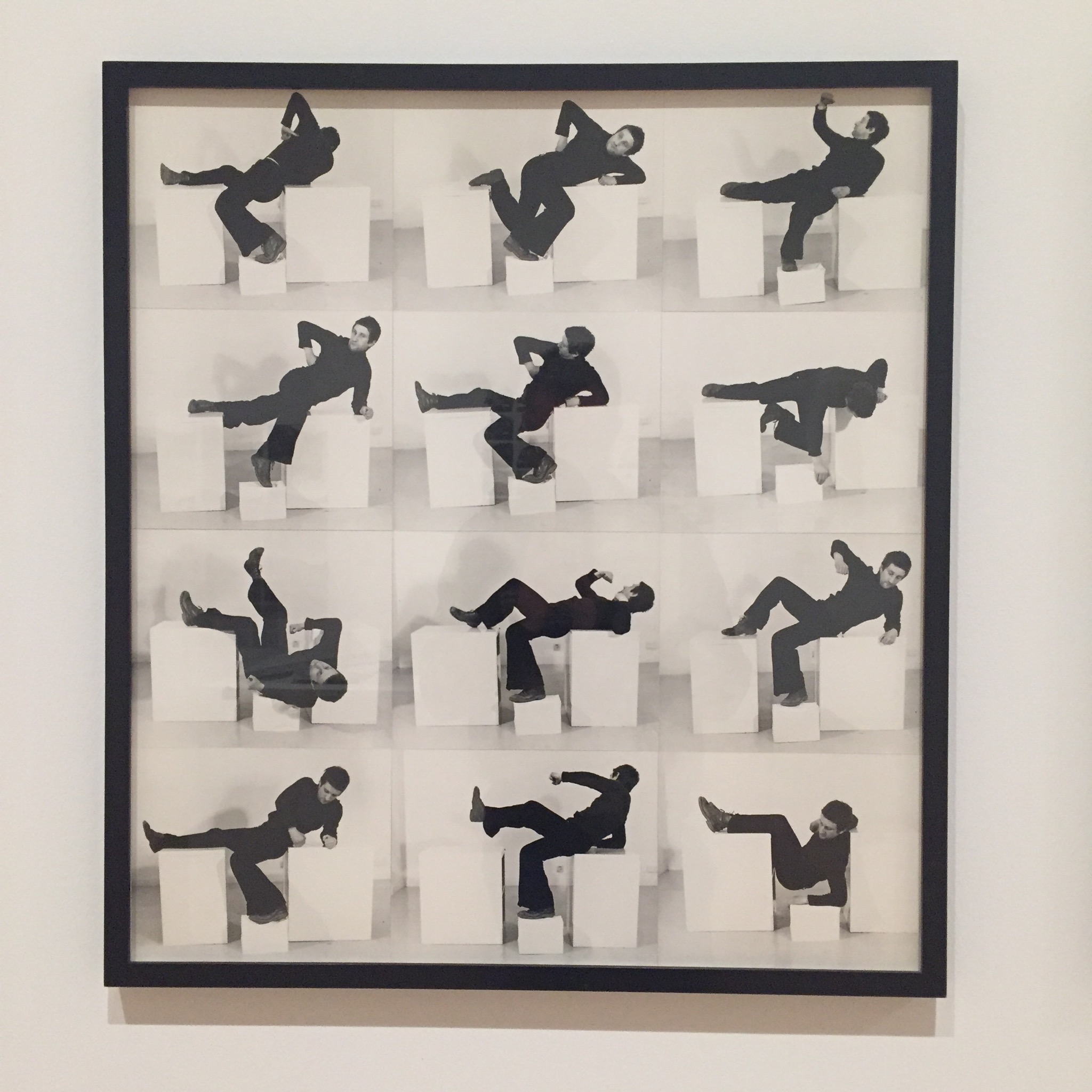 Another by McLean.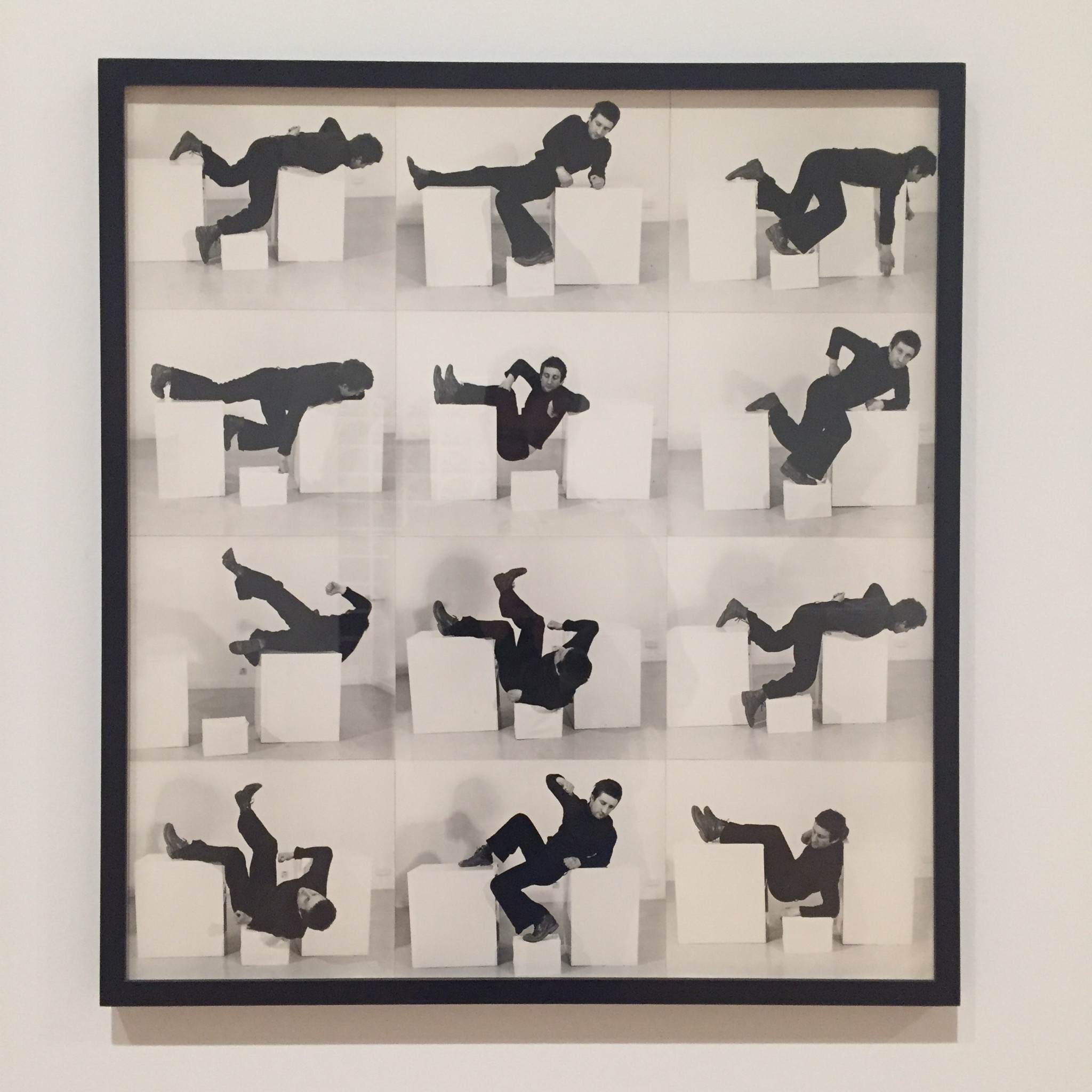 Keith Arnatt's Self-Burial seems now a deeply romantic work about relationship with land.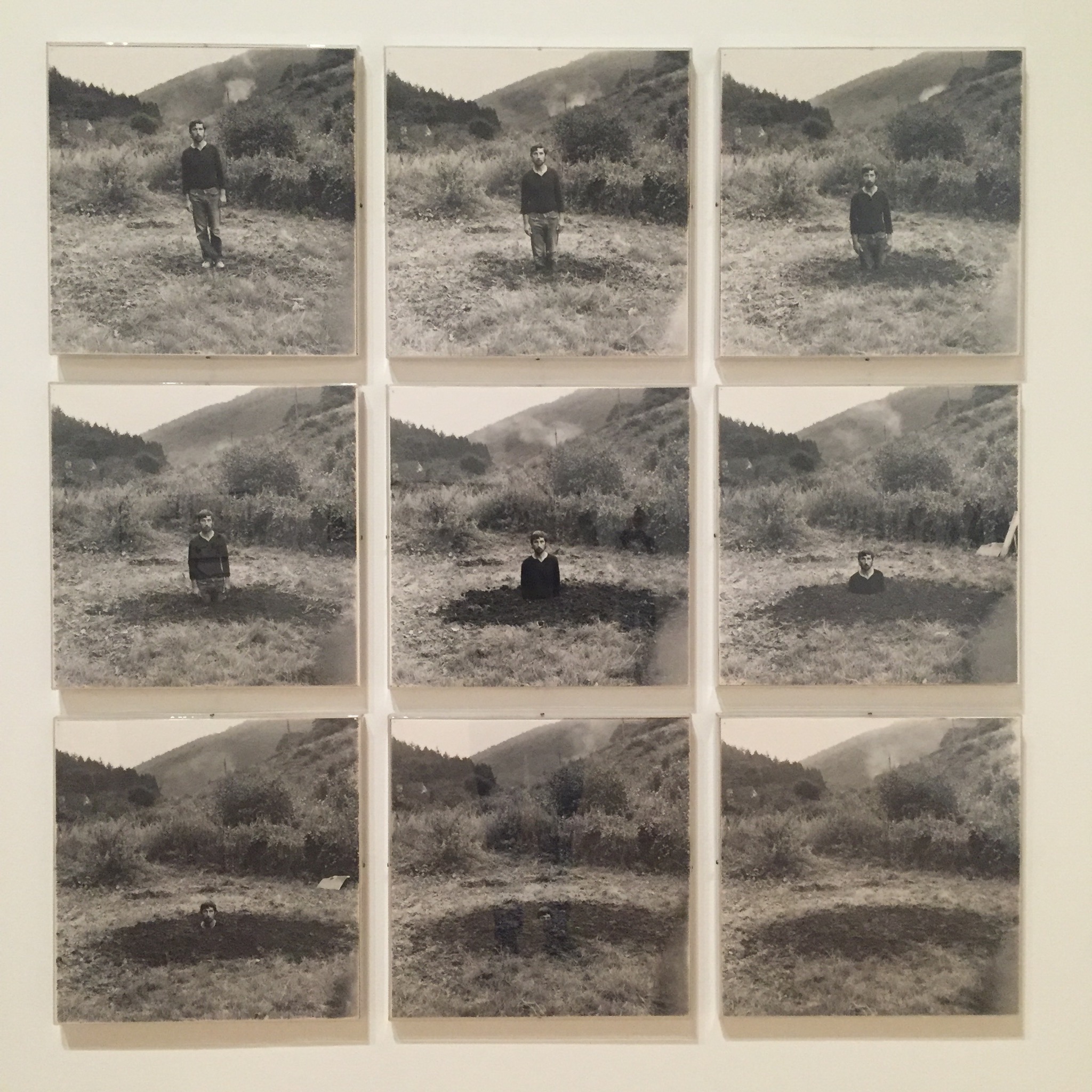 The very title of The Pilgrim's Way by Hamish Fulton makes it romantic.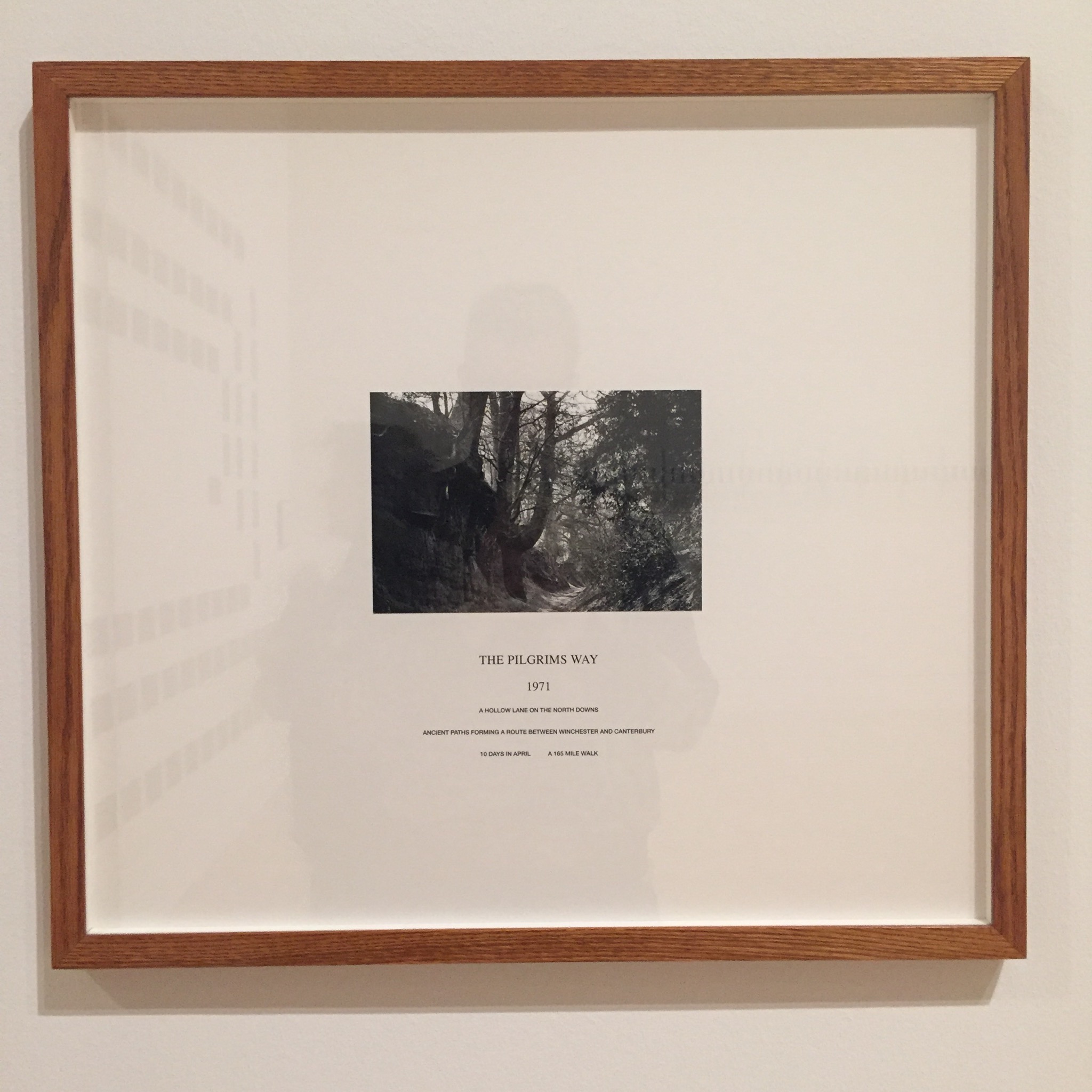 It seems so strange to still be describing Richard Long in terms of conceptualism.
His work is so deeply romantic it overrides any attempt to call it conceptual.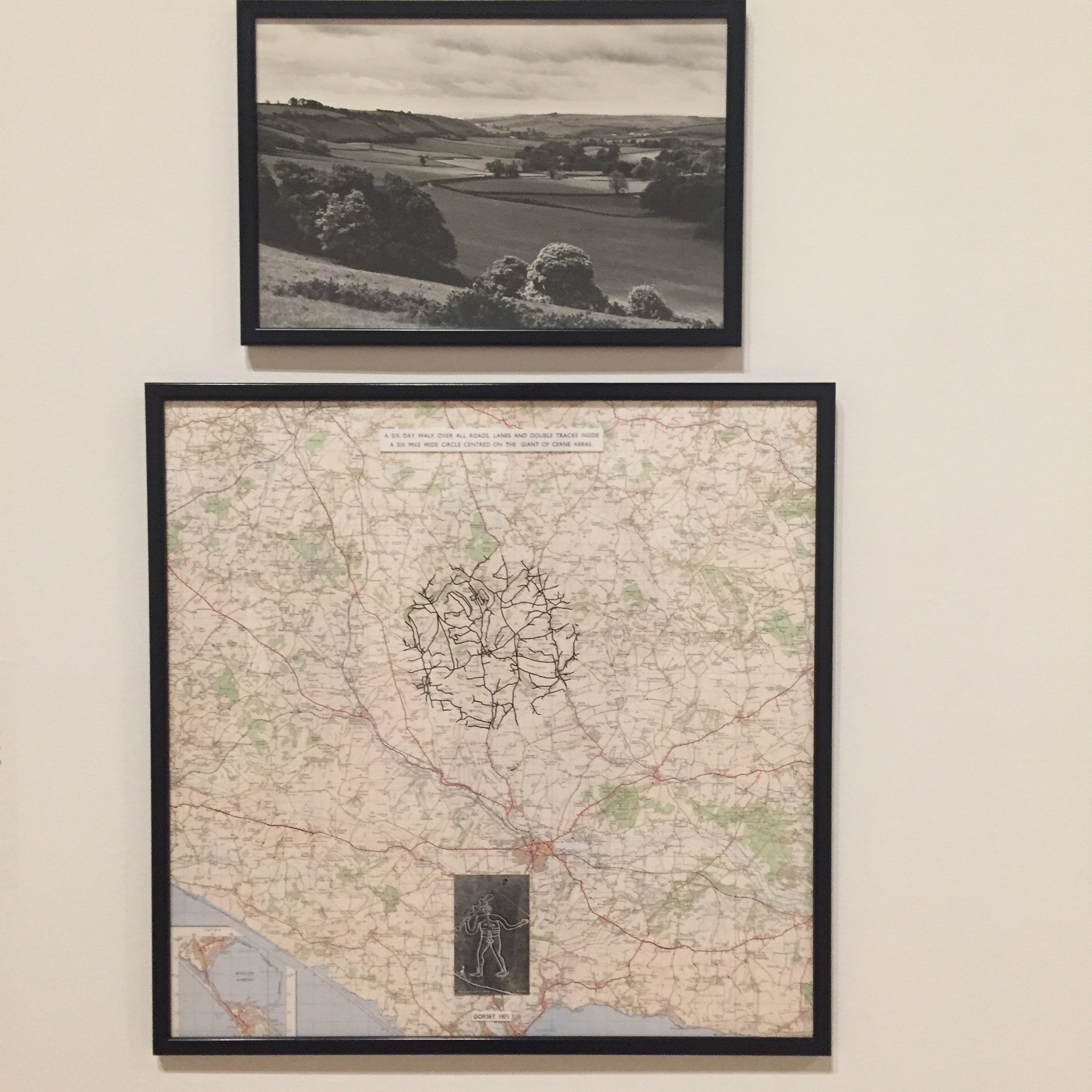 Alongside it is The Spring Recordings by David Tremlett.
A series of cassettes, each featuring a recording from the 81 counties of the UK.
Again, a deeply romantic gesture.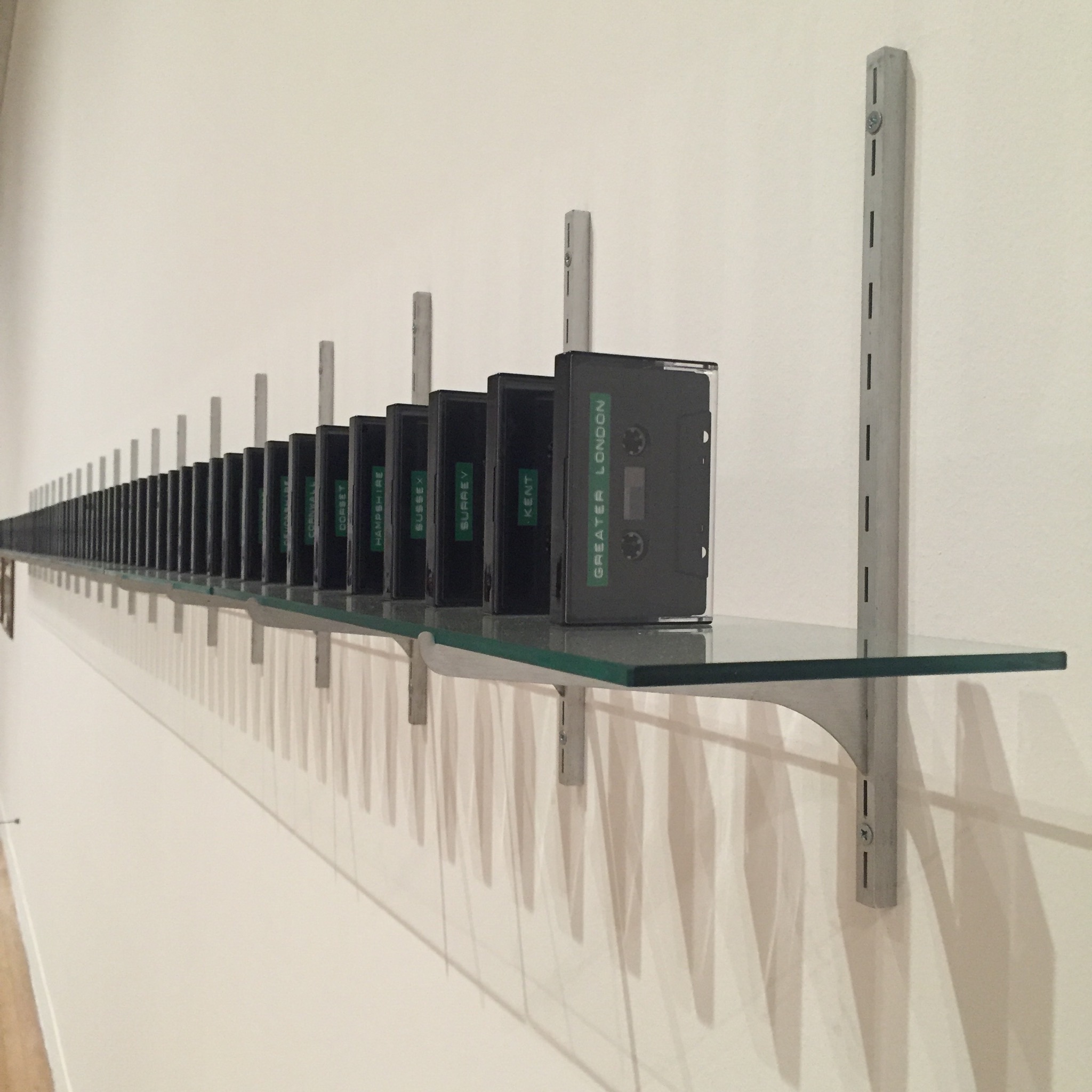 Unless I missed something, the first work by a female artist appears in the fourth of five rooms.
Untitled by Sue Arrowsmith.
A series of photos of a frame in various states of being painted.
(Apologies for the reflection of me in the glass)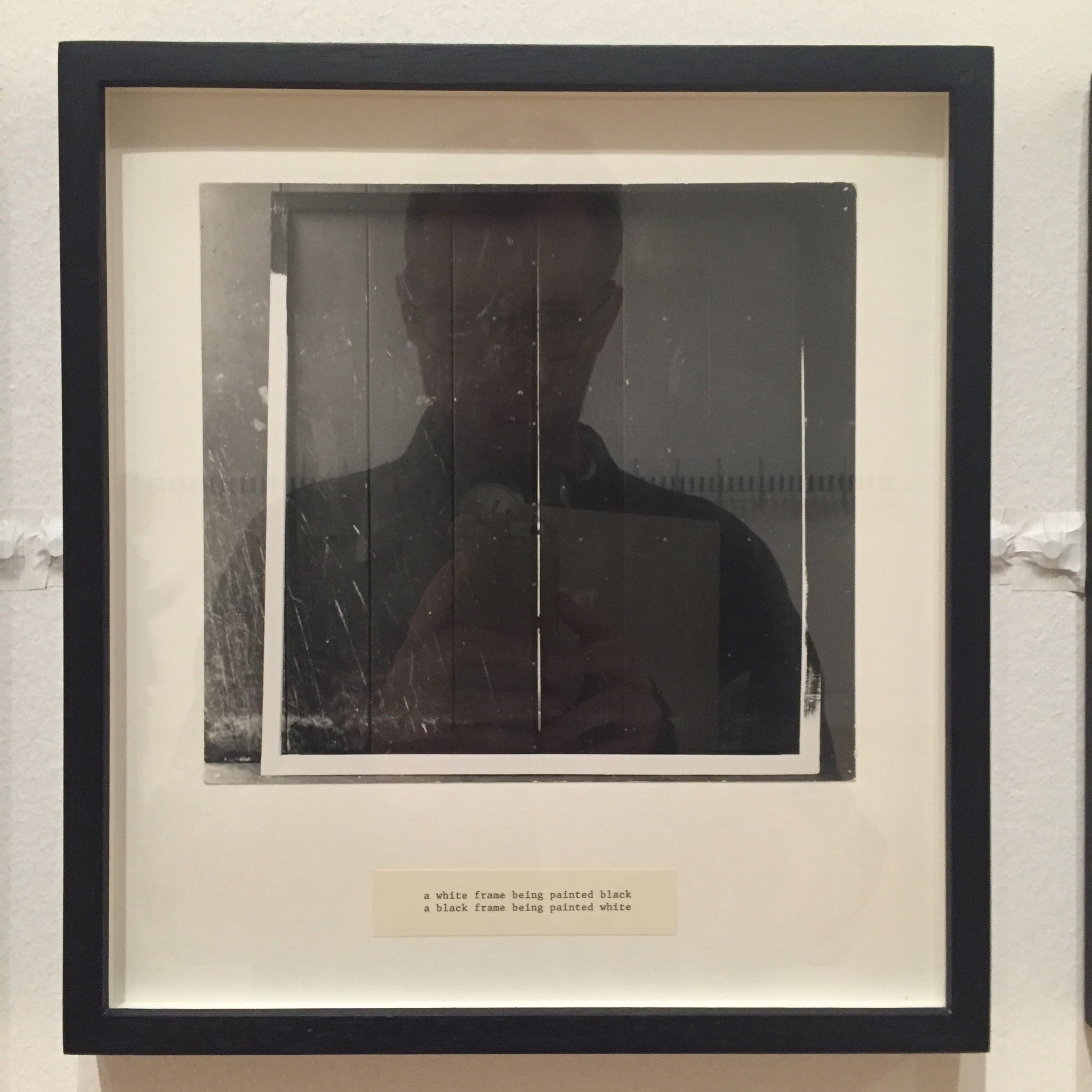 What's interesting is how this take on conceptualism includes little antagonism.
At least retrospectively.
Now it mostly seems polite.
It's not until the final room that there is any sense of push.
Homeworkers by Margaret Harrison, from 1977.
The Twin Towers by Stephen Willats, also from 1977.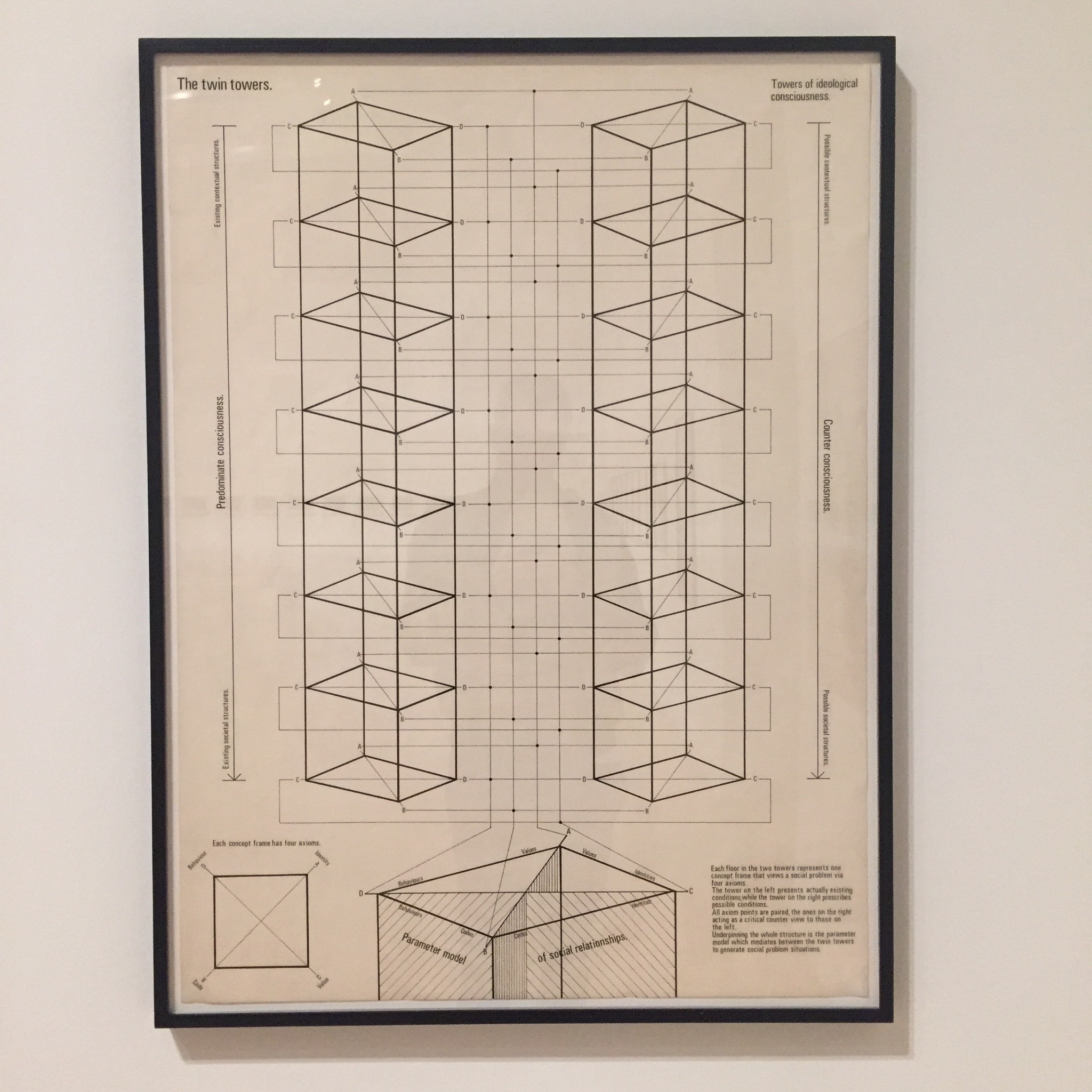 It's the sort of show that makes you feel there must be another story that went on.
But if you're interest is in male romanticism, then its perfect.
The show opens tomorrow, click here for more etcetcetc
If you're going to visit, maybe wait for a couple of weeks till Pablo Bronstein's Duveen galleries commission opens…