Three more shows from the excellent Glasgow International, which opened this weekend just gone.
Tamara Henderson at the Mitchell Library.
Her work is completely new to me, and I am now obsessed.
This is Garden Photographer Scarecrow.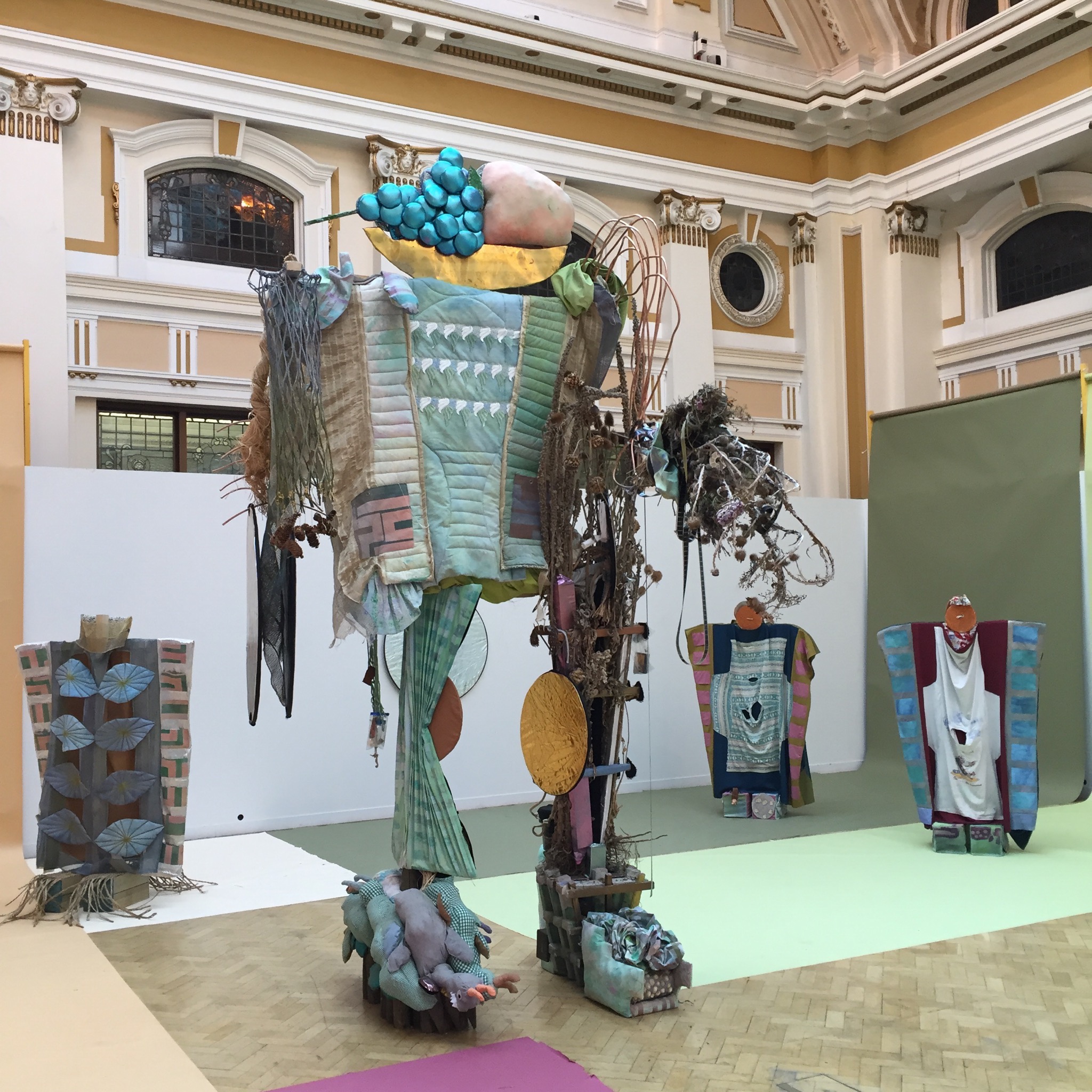 I mean I pass out.
She works from stuff she remembers from dreams.
Close up with the scarecrow.
The back of its head.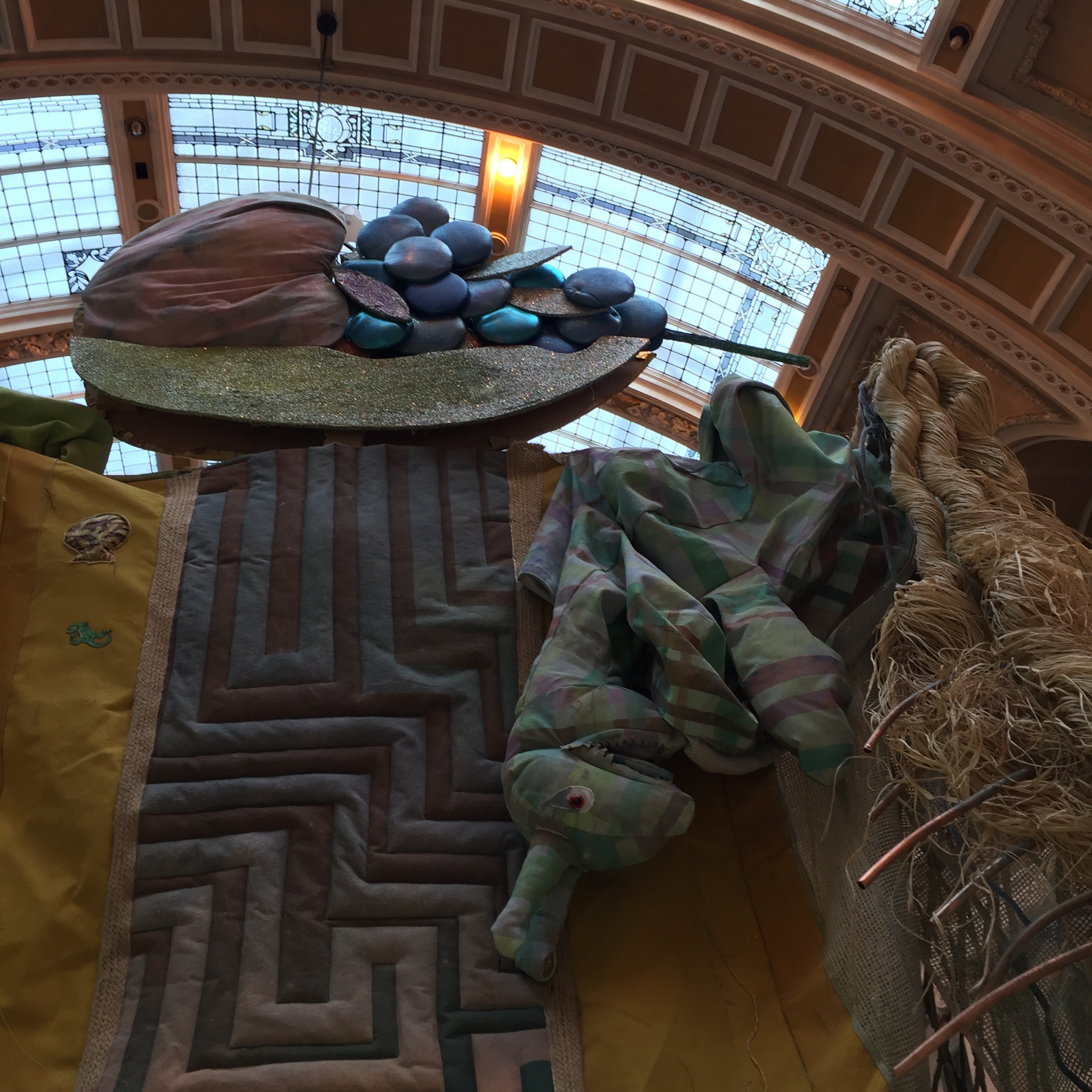 Its arm.
I guess these are its knees.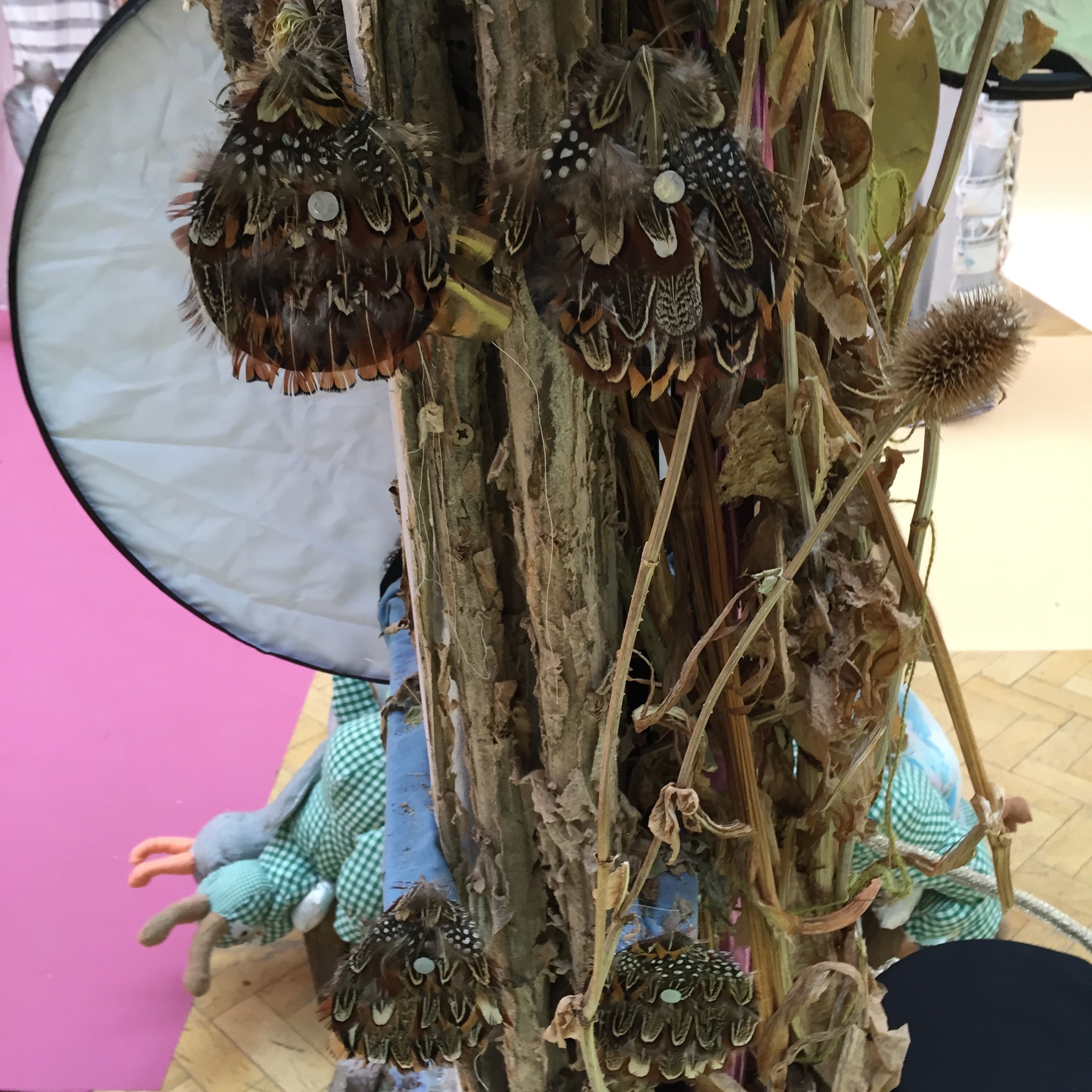 A foot.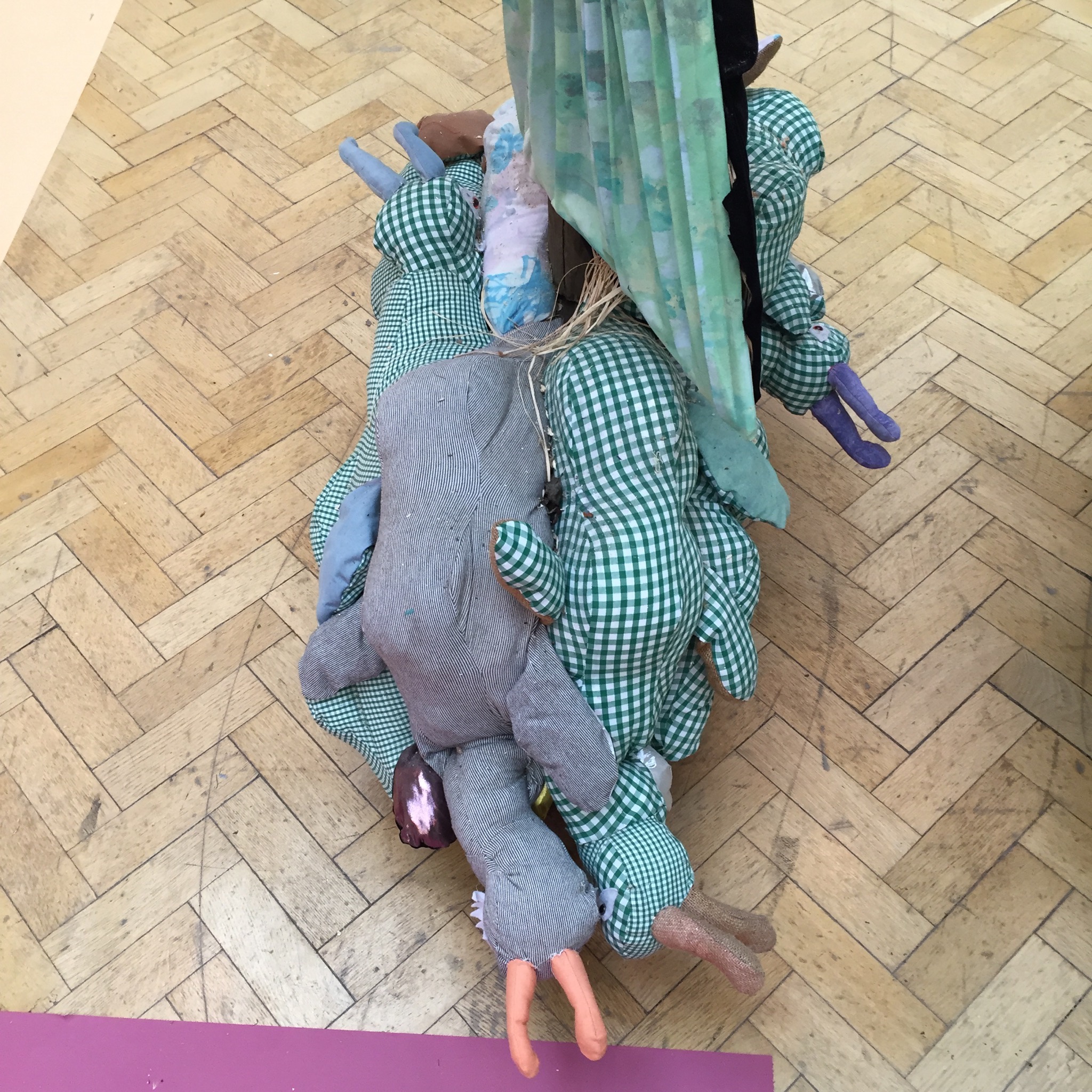 Opposite is Body Fountain Fetch.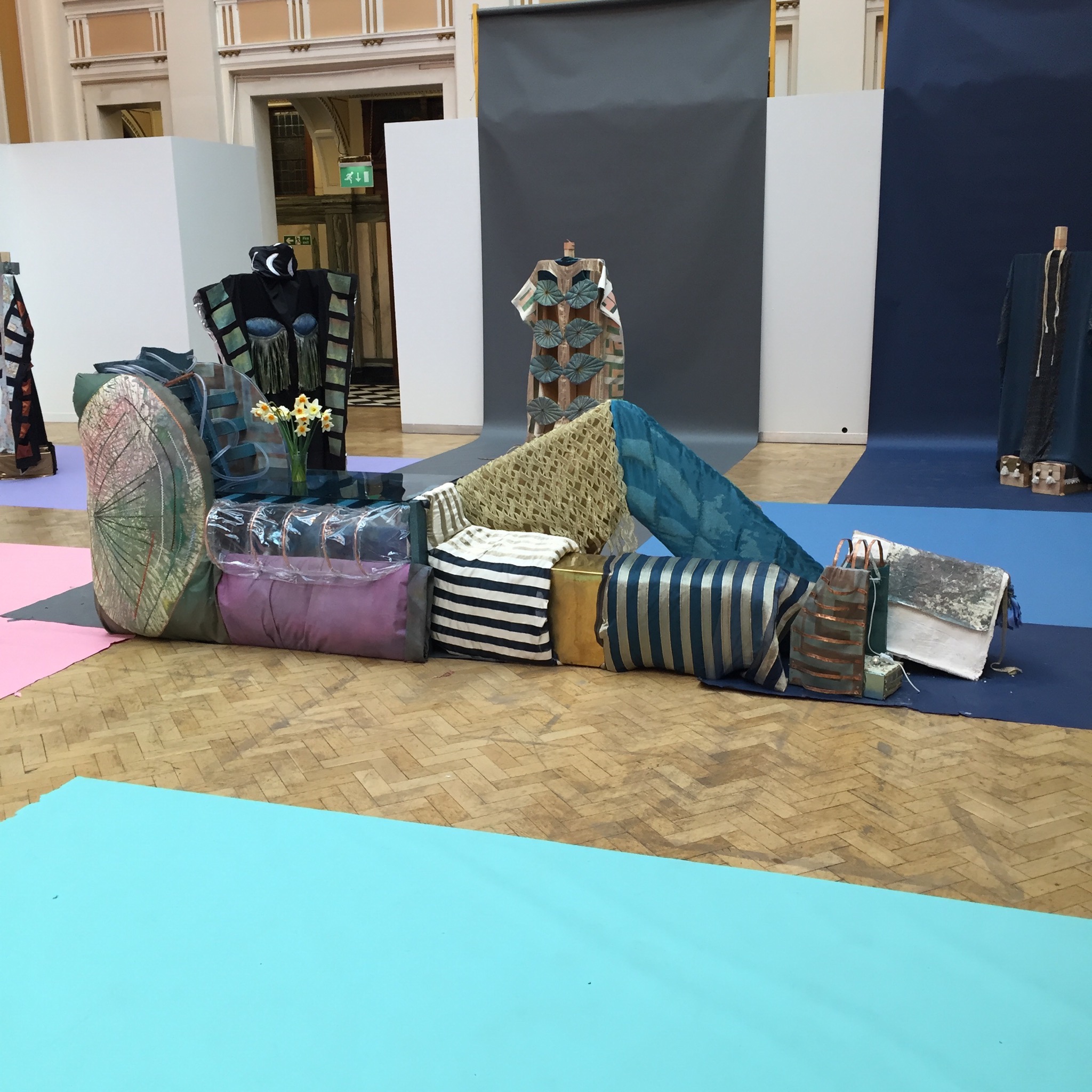 Those pipes and daffs.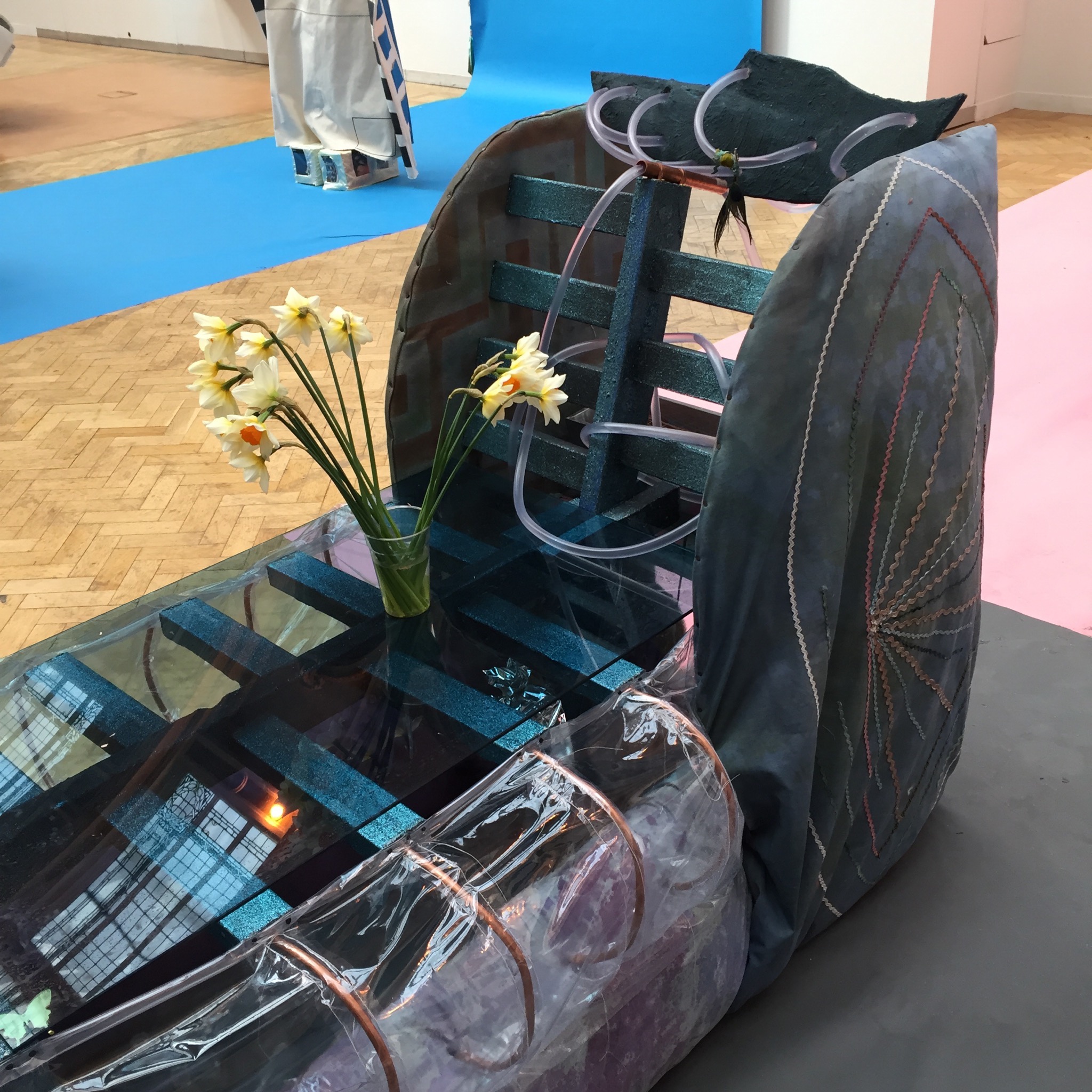 Surrounding them are cloth sculptures.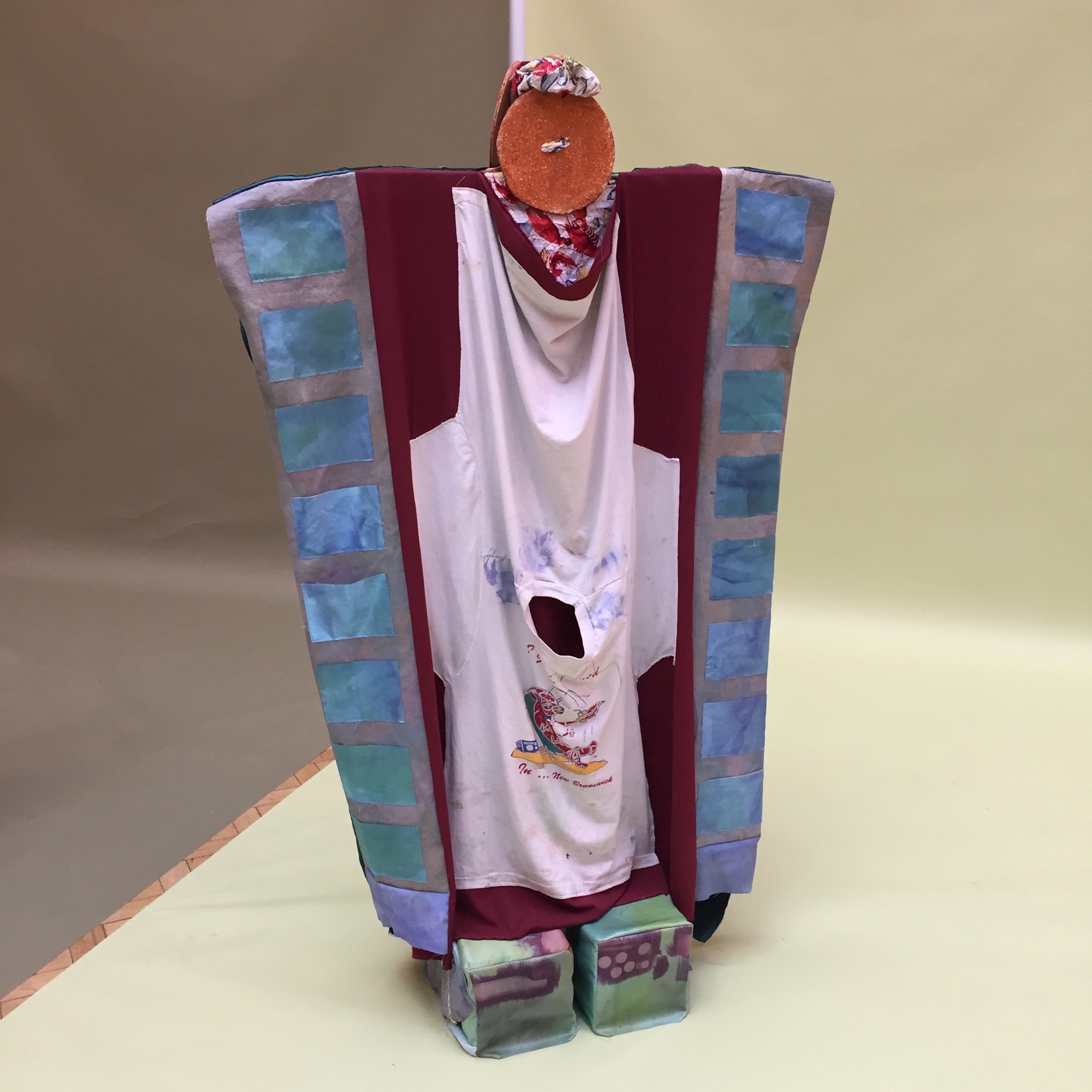 Close up on that T-shirt body.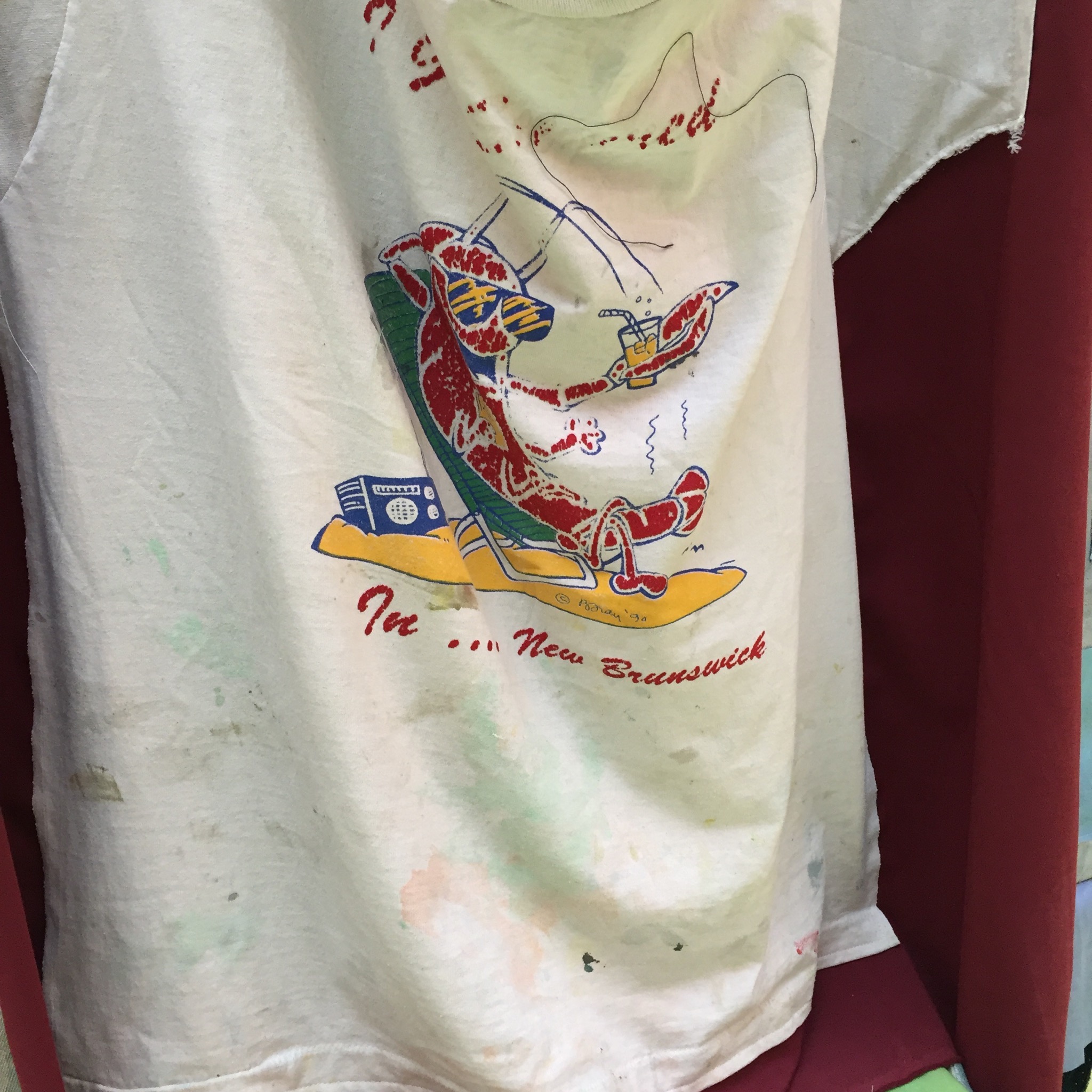 Another.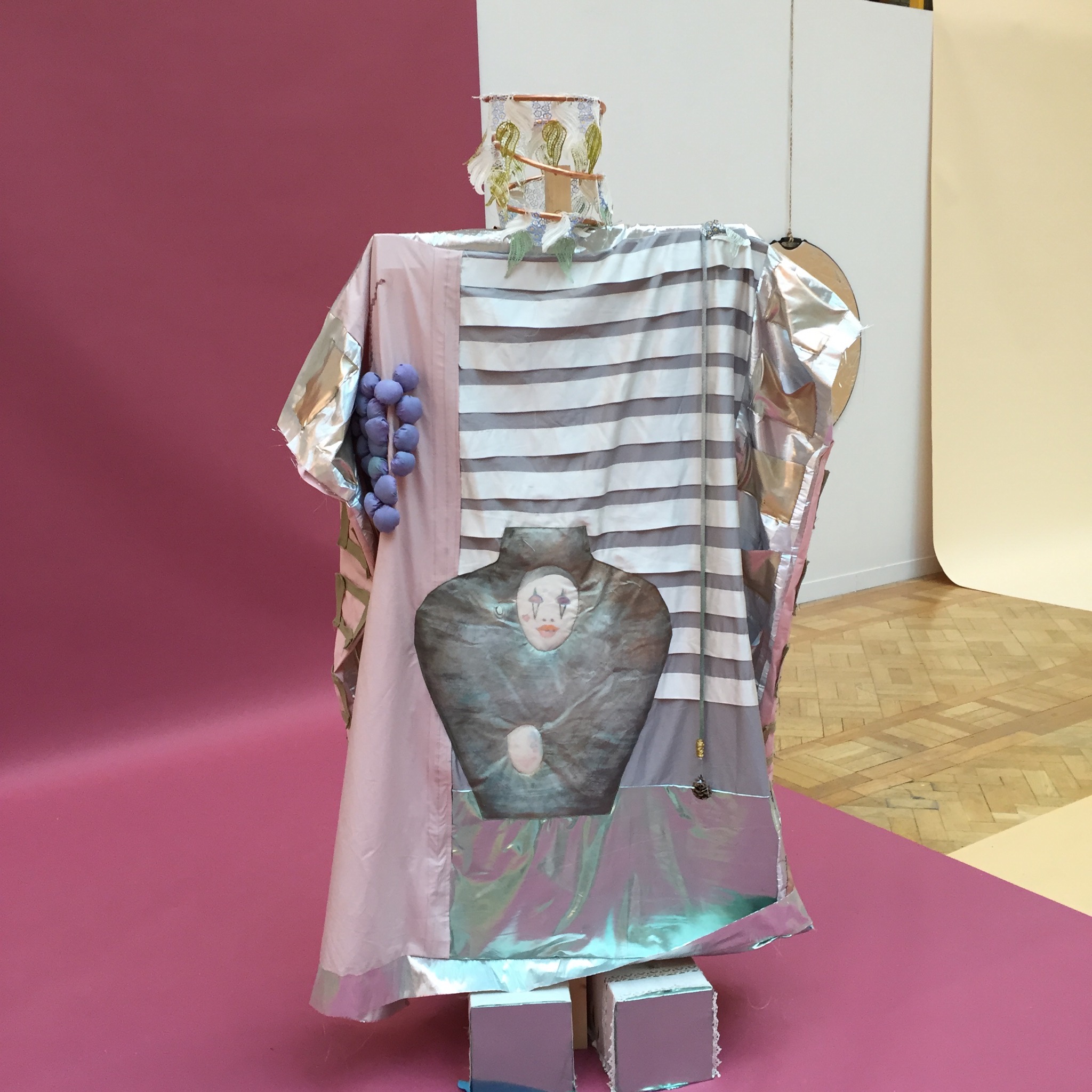 Another.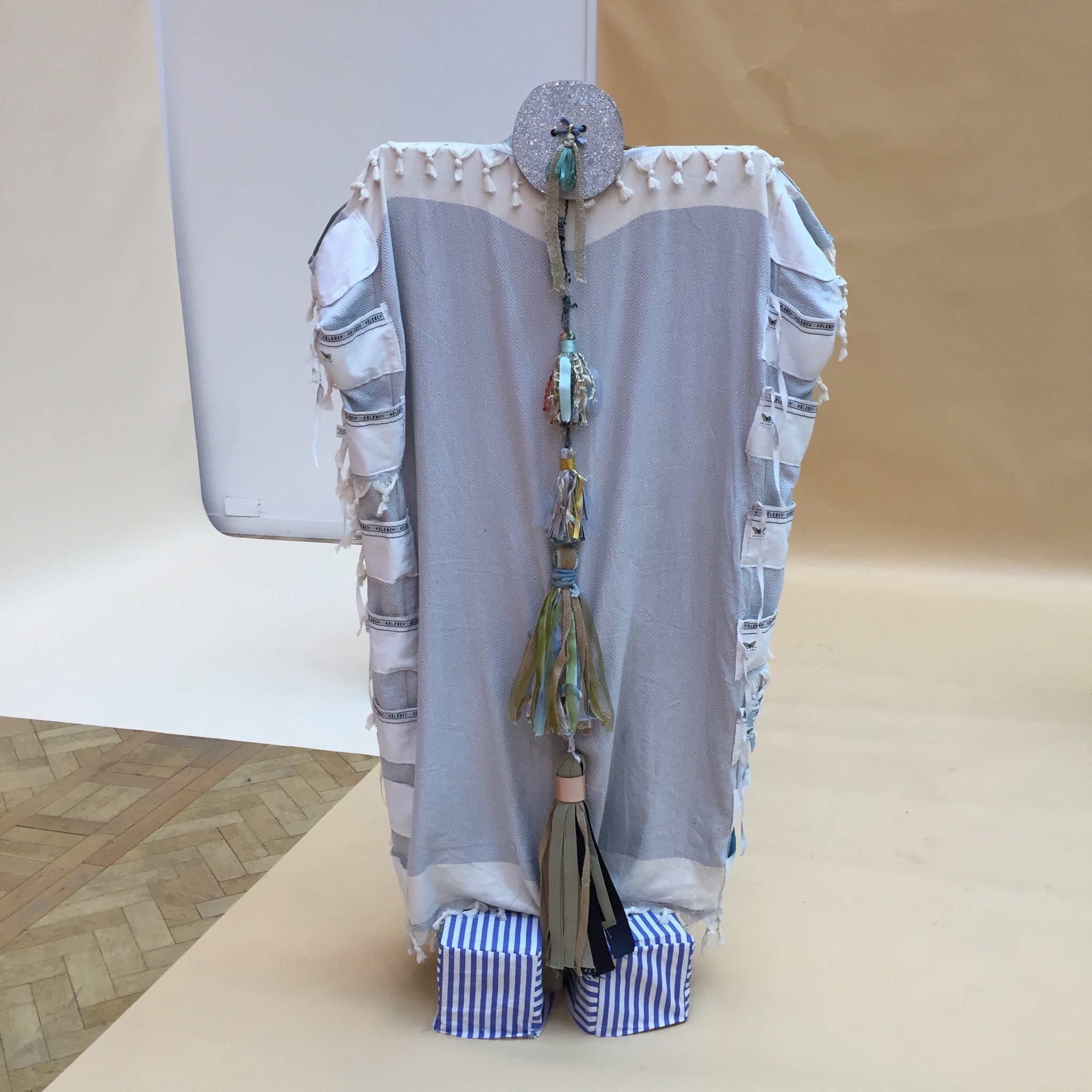 It was one of those shows that you go round once, then go round again, see more, and again…
I was forever in there.
Another.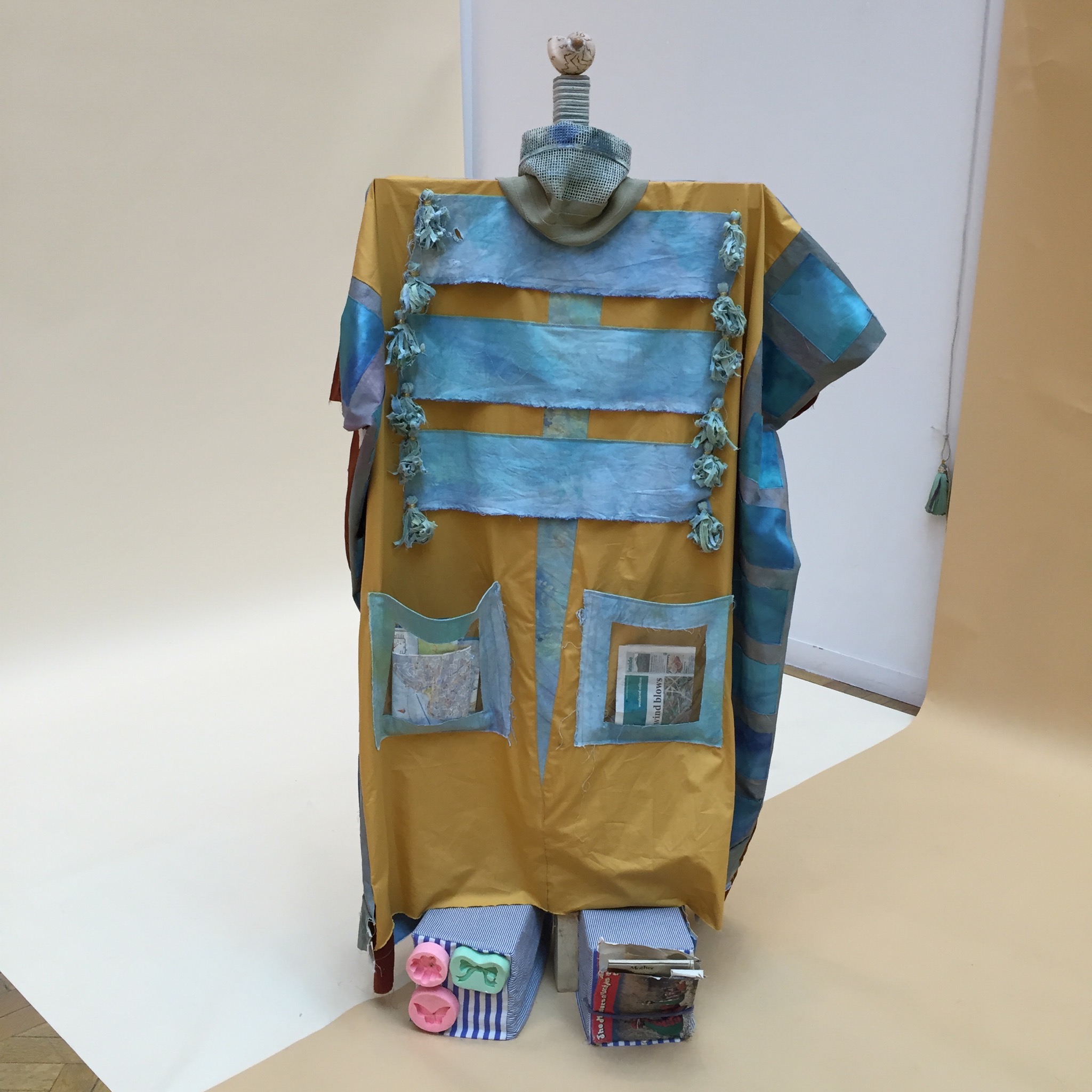 Spot the dolphin.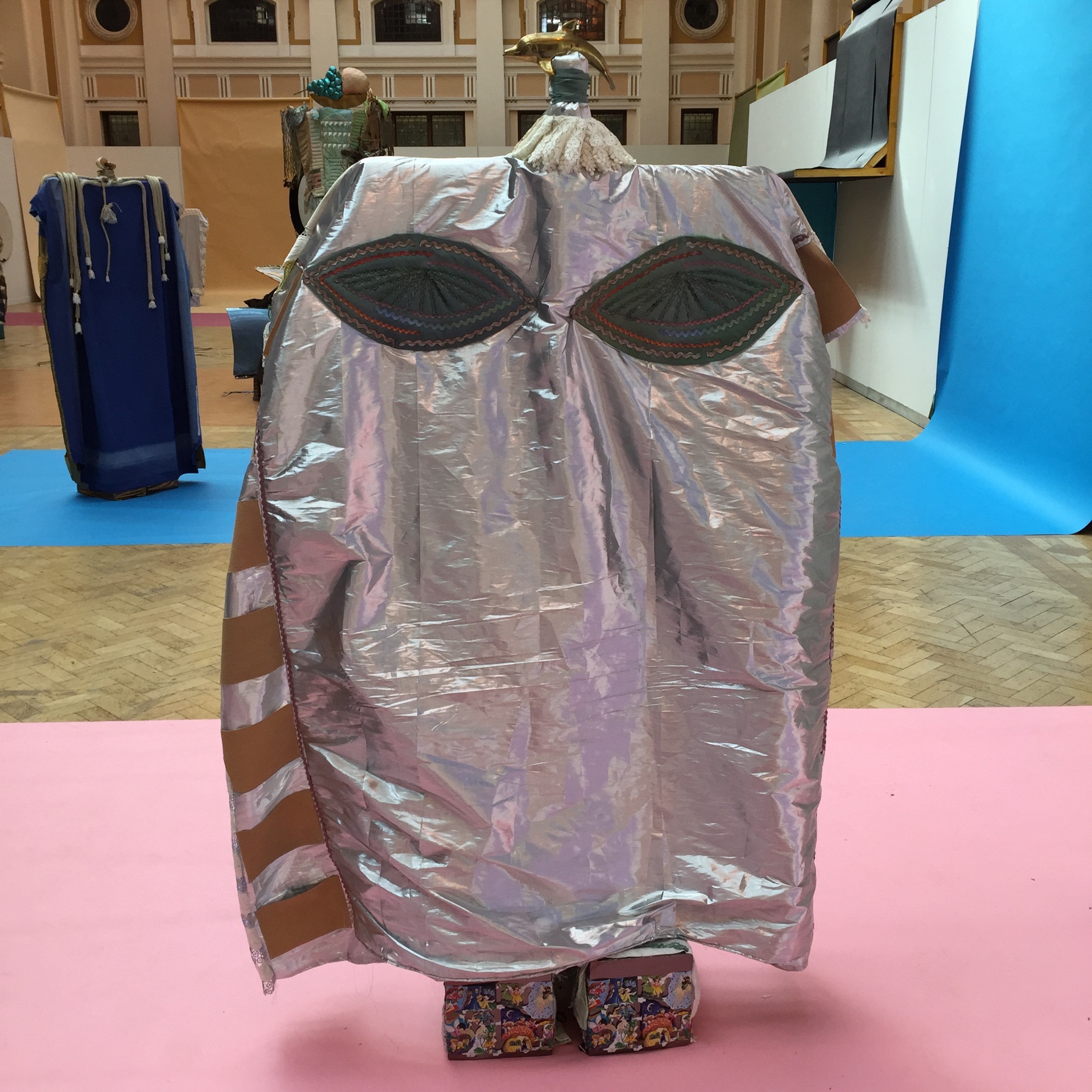 Another.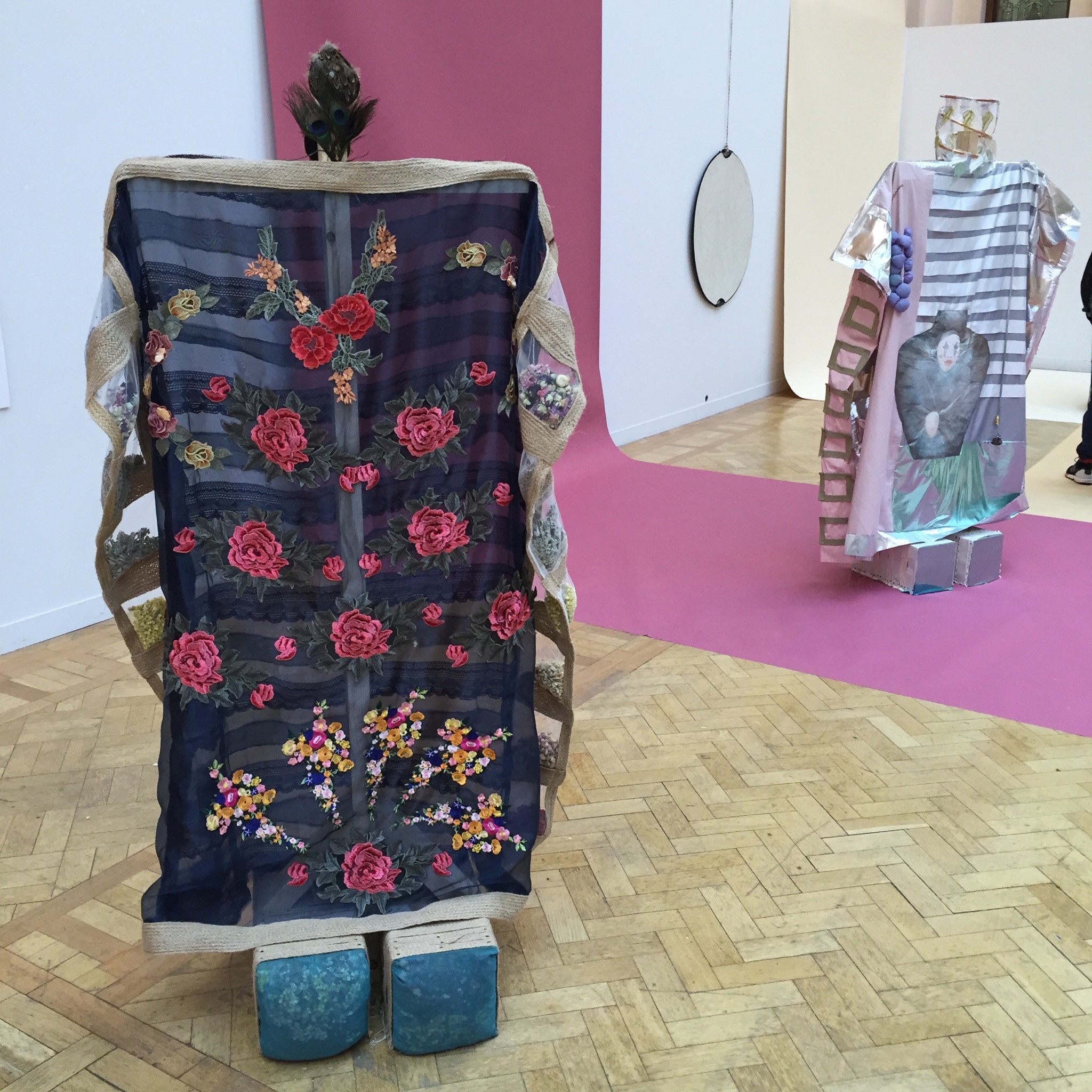 Another.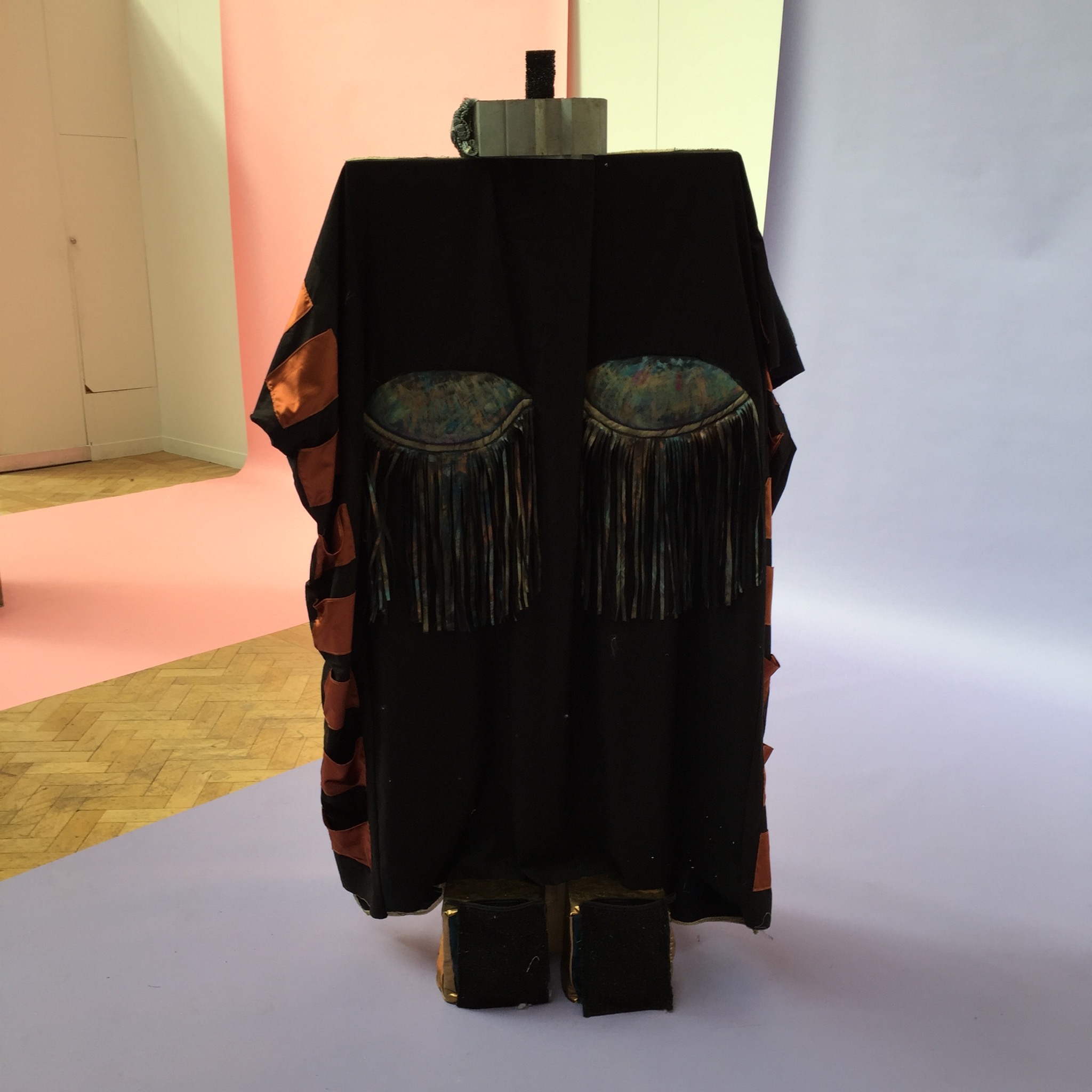 This one was my favourite.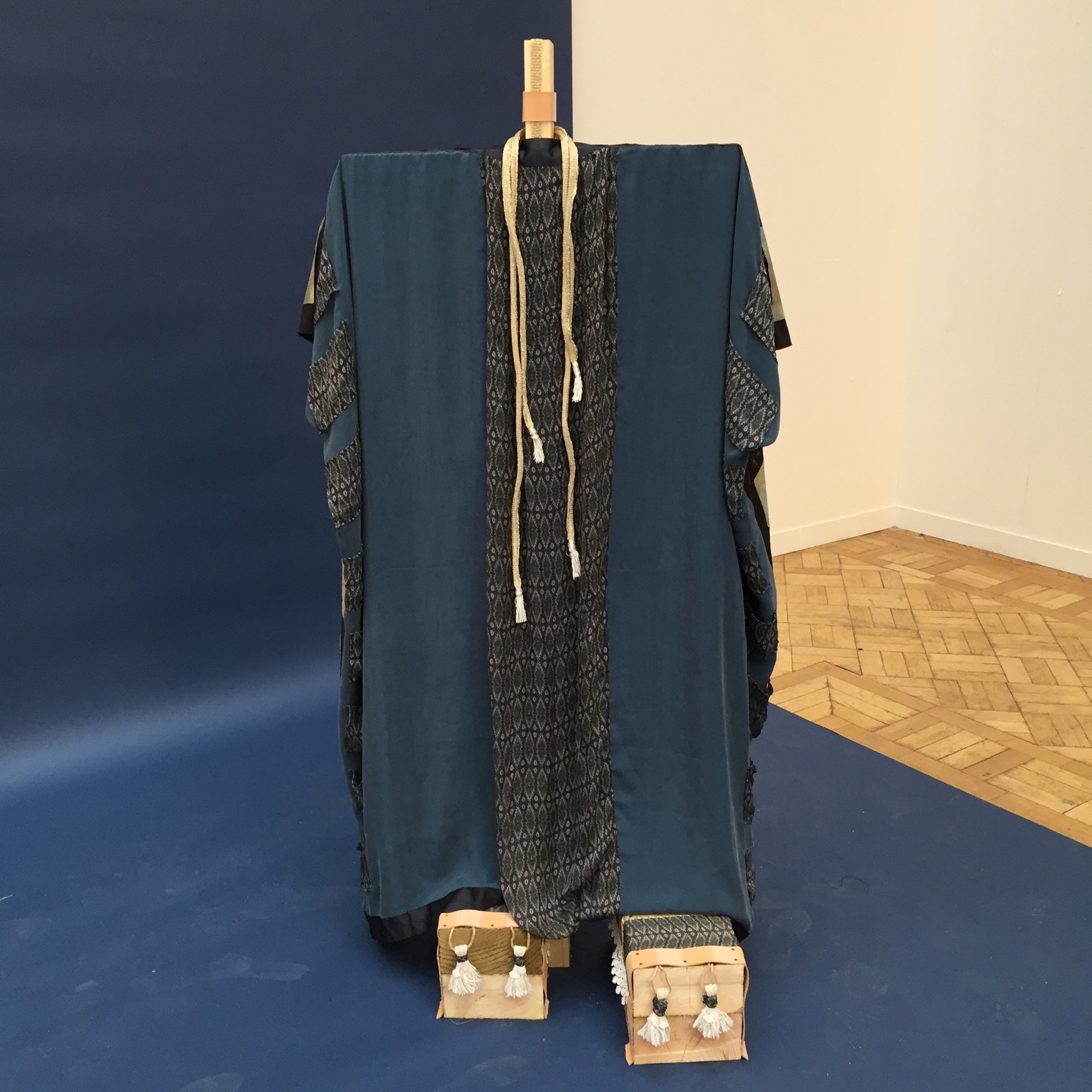 Over at the begonia greenhouse of the Glasgow Botanic Gardens, Aaron Angell had installed some works.
He's a particular fan of begonias, so the placing is apt.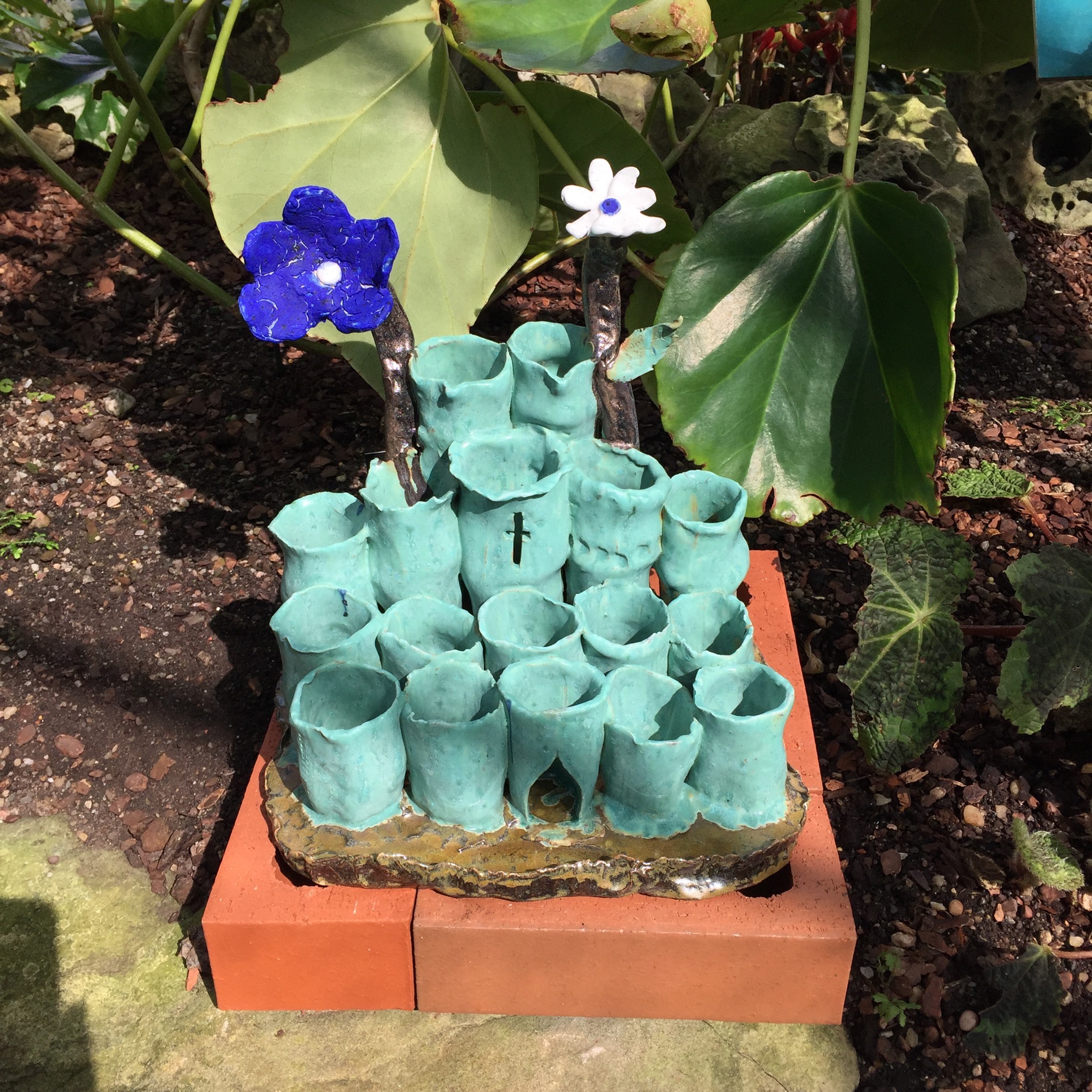 Another.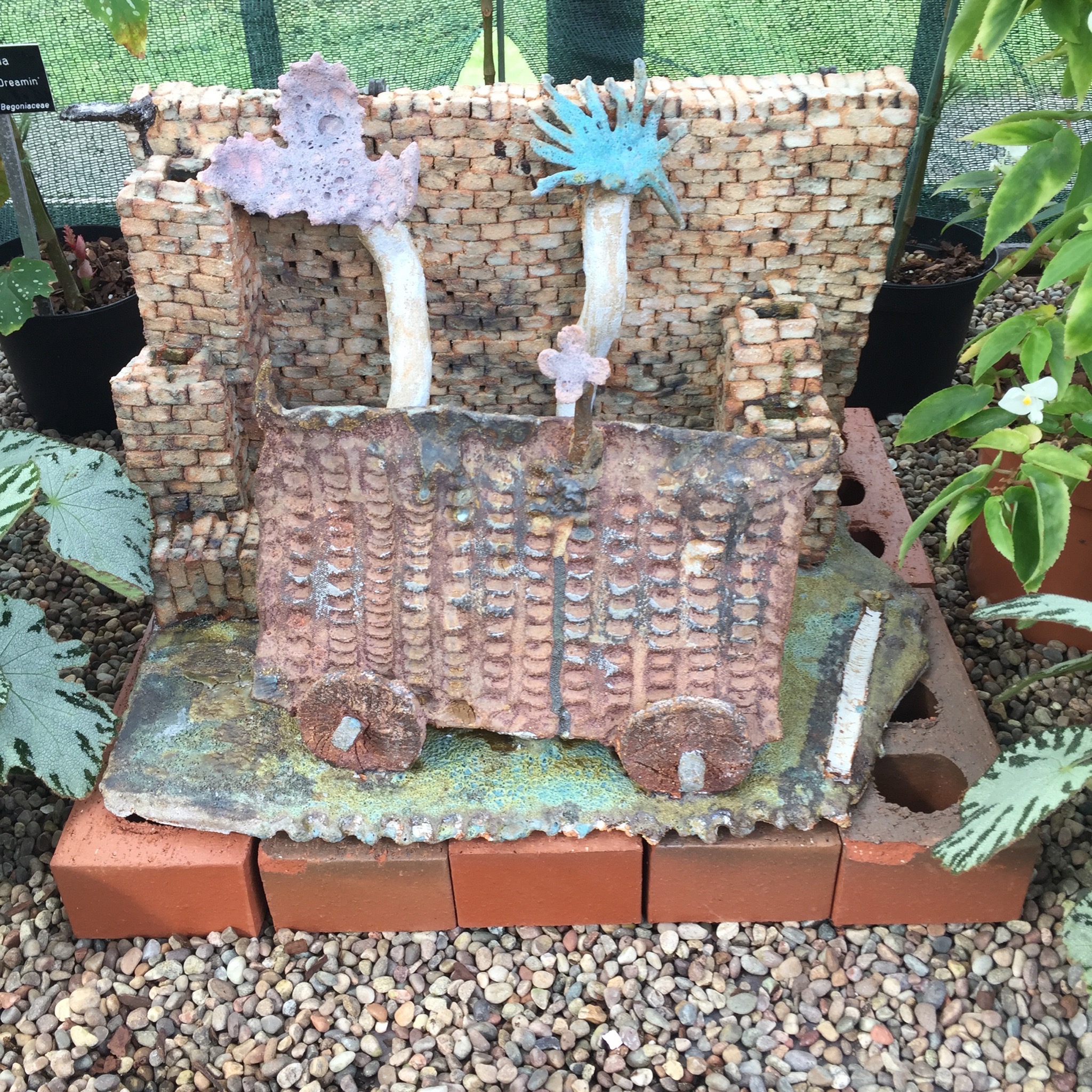 Another.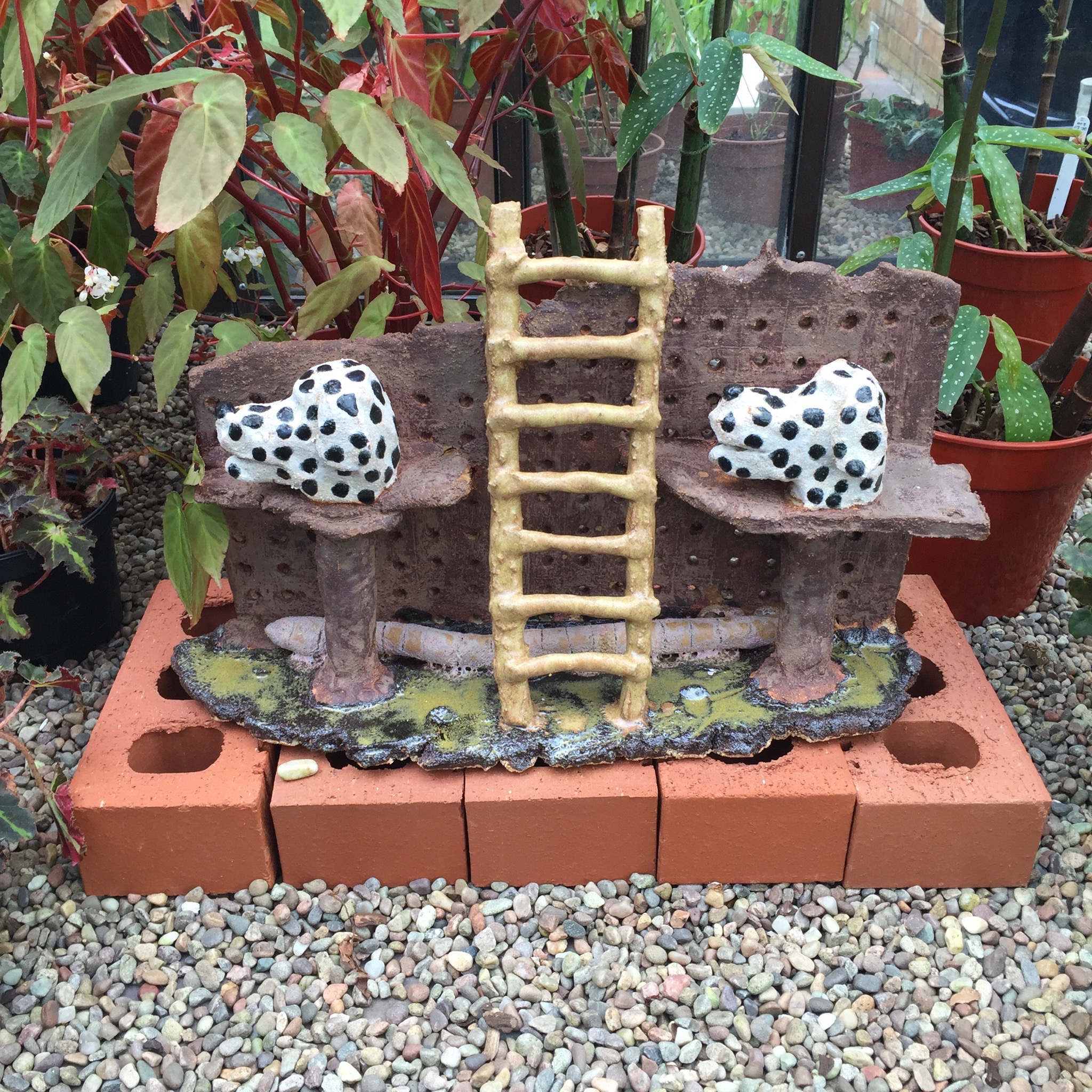 Another.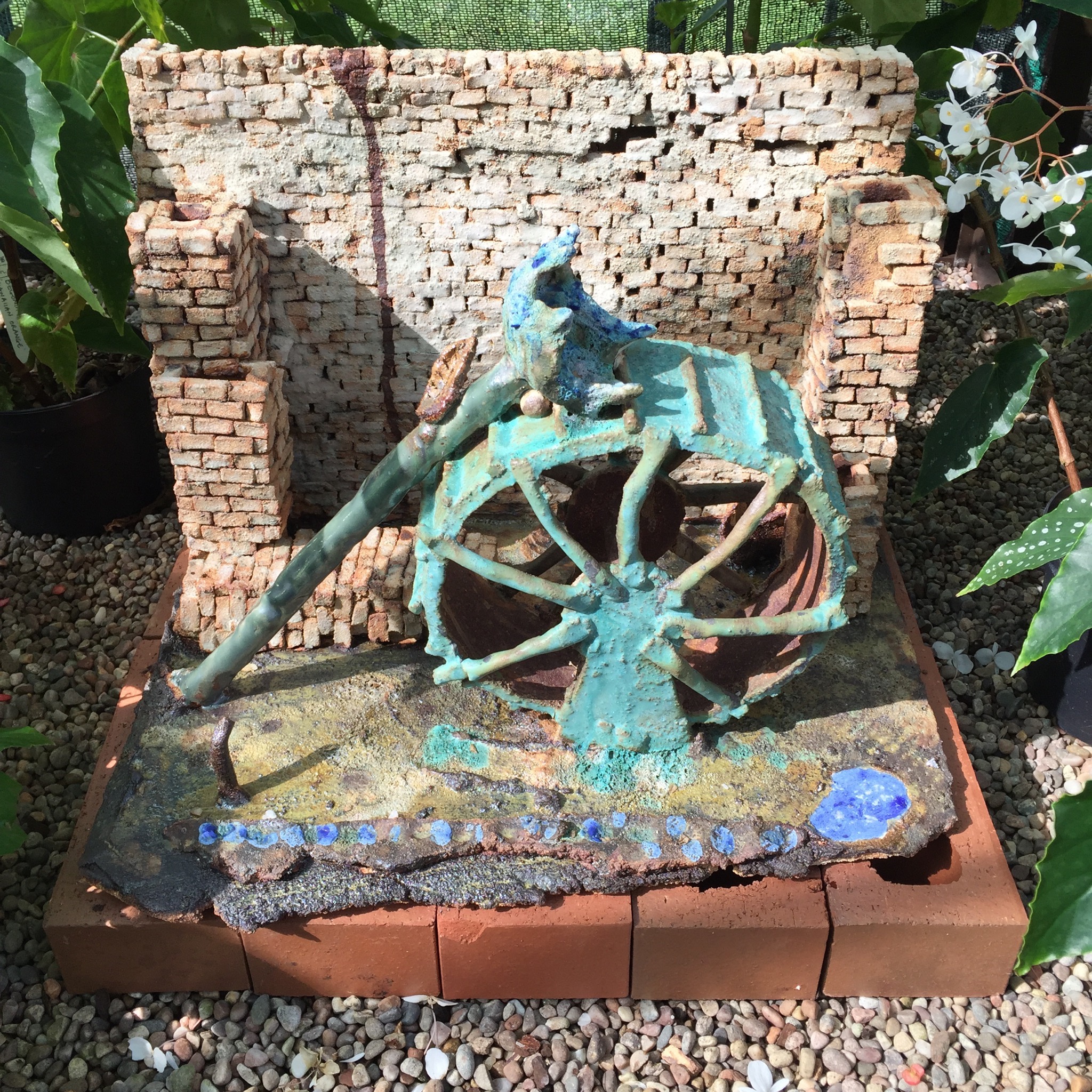 Another.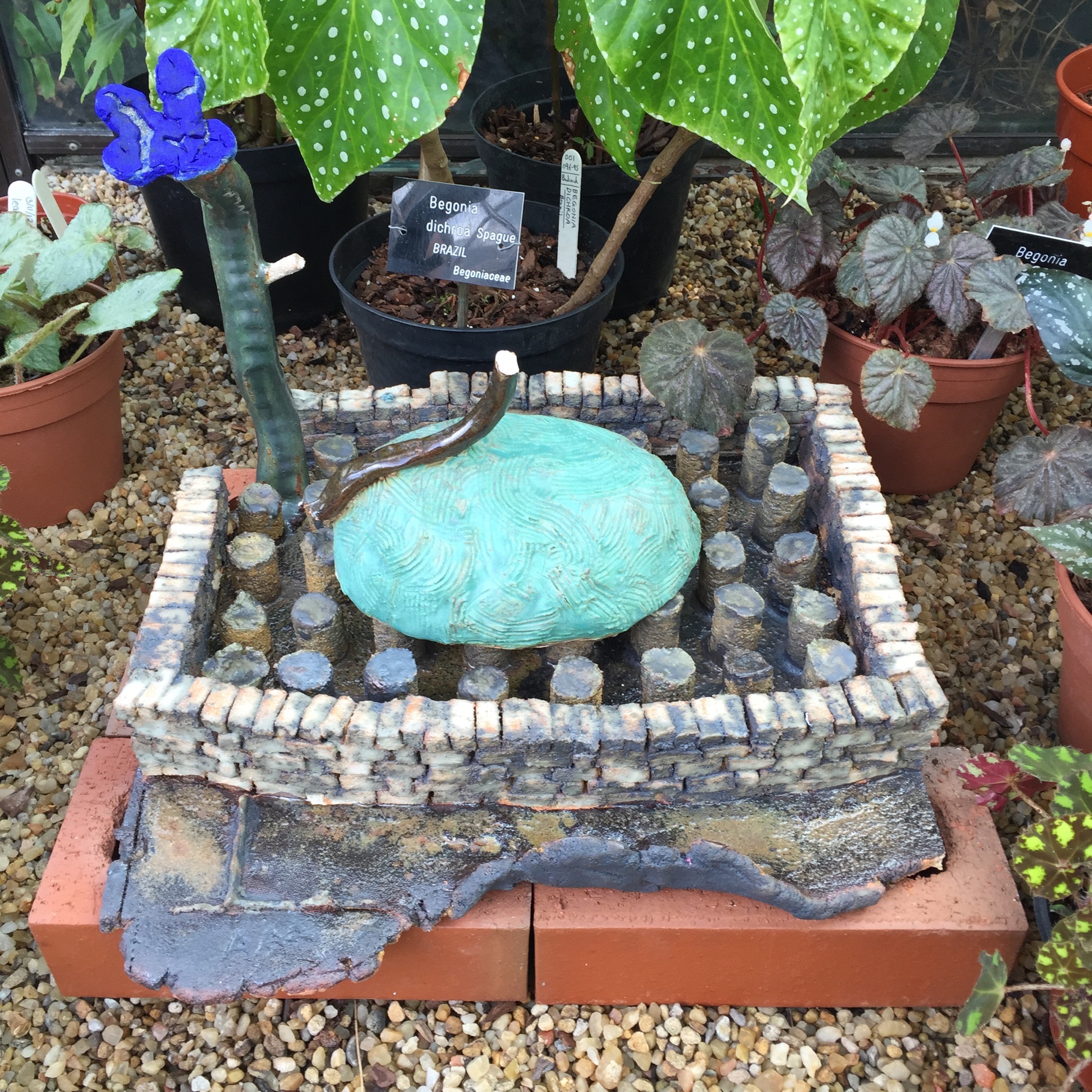 Another.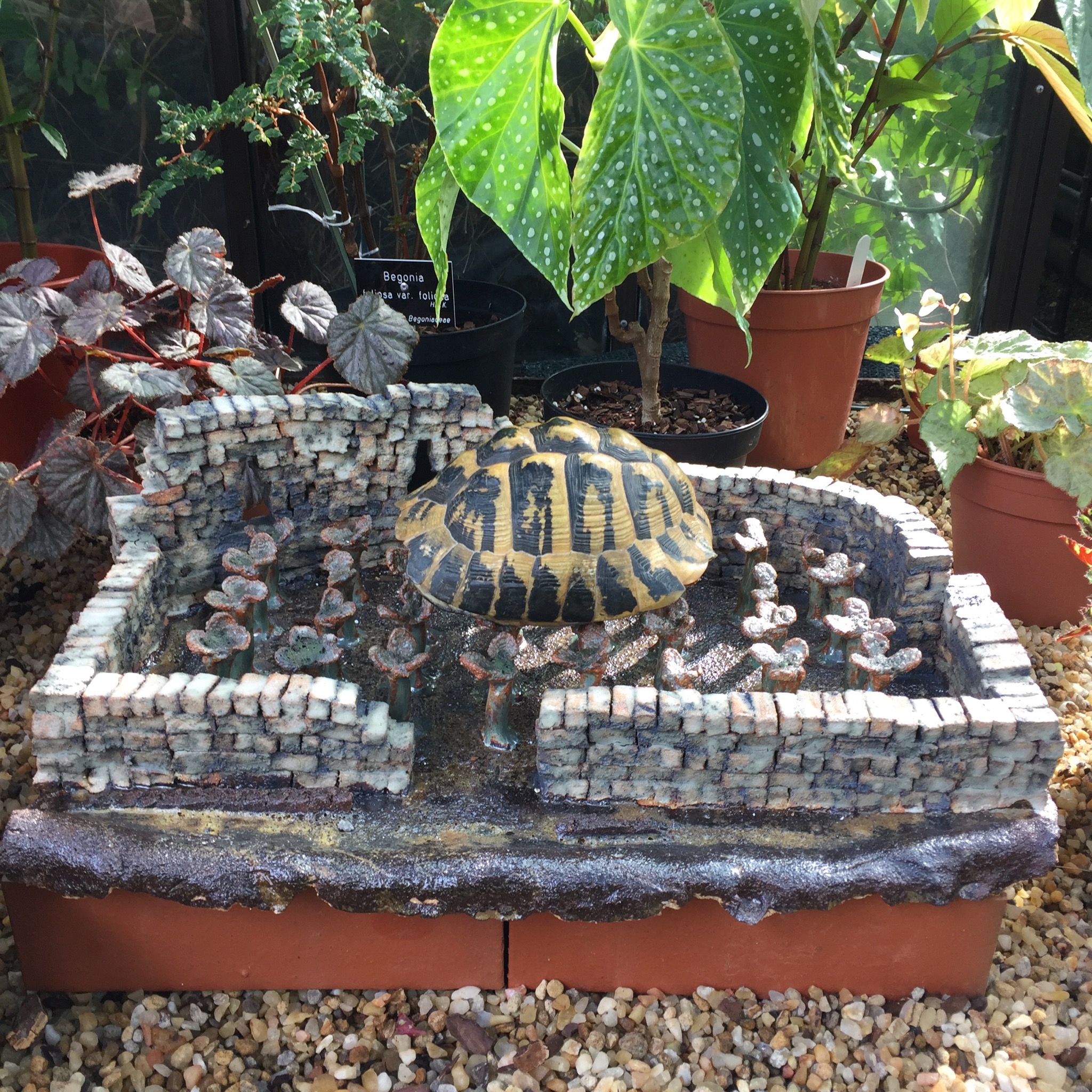 So so major.
A begonia leaf.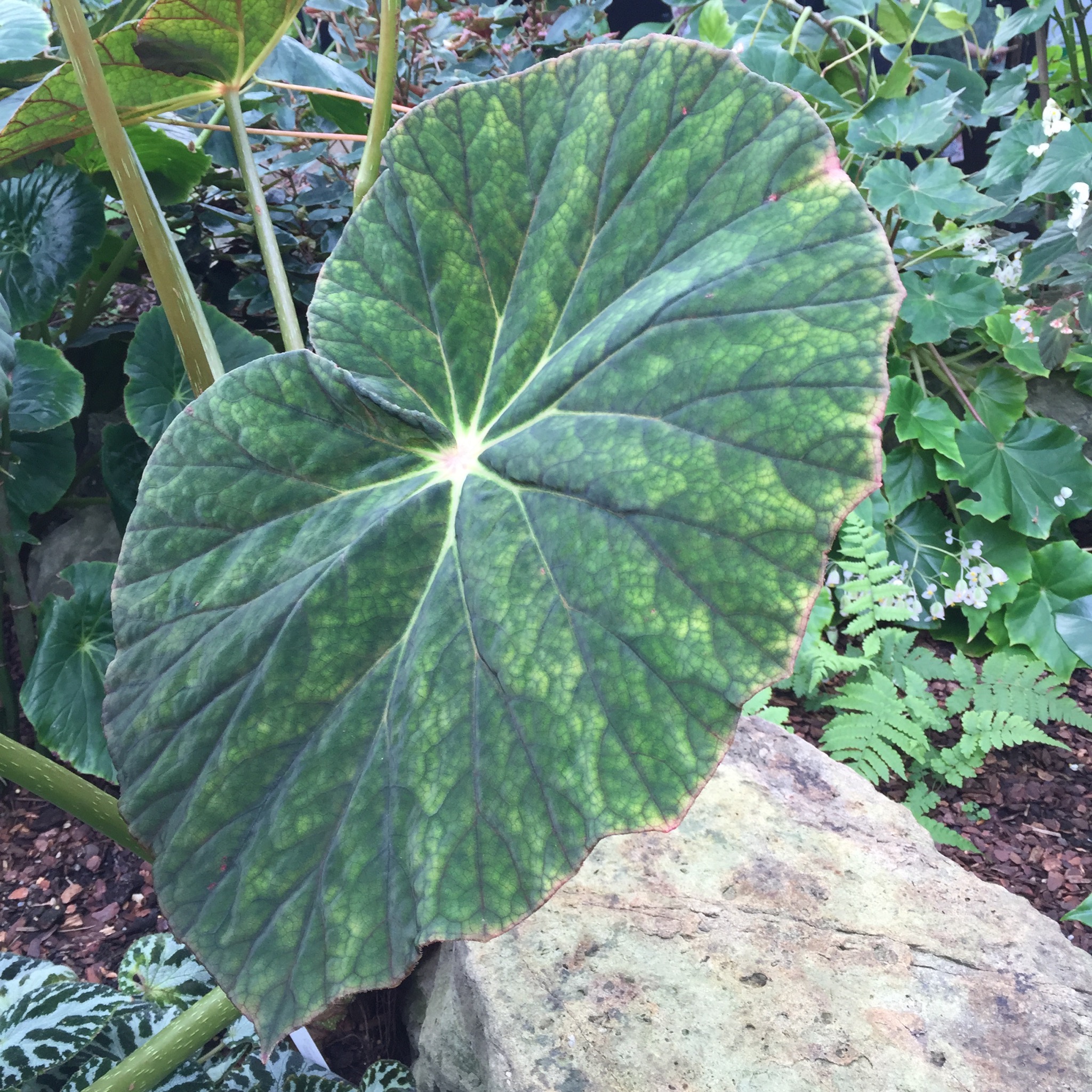 Over at the disused Kelvin Hall, Claire Barclay.
Another artist new to me.
A long view.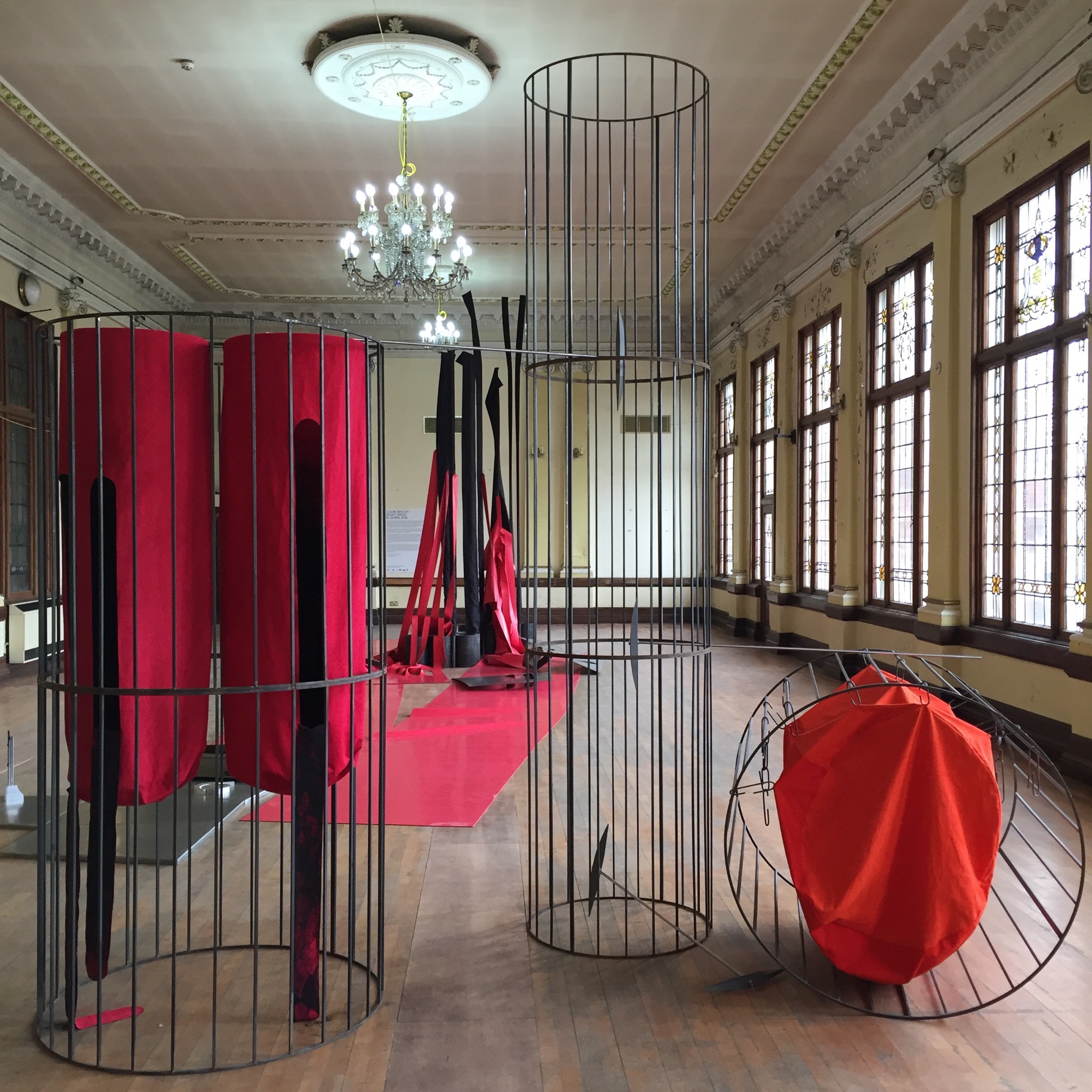 From the side.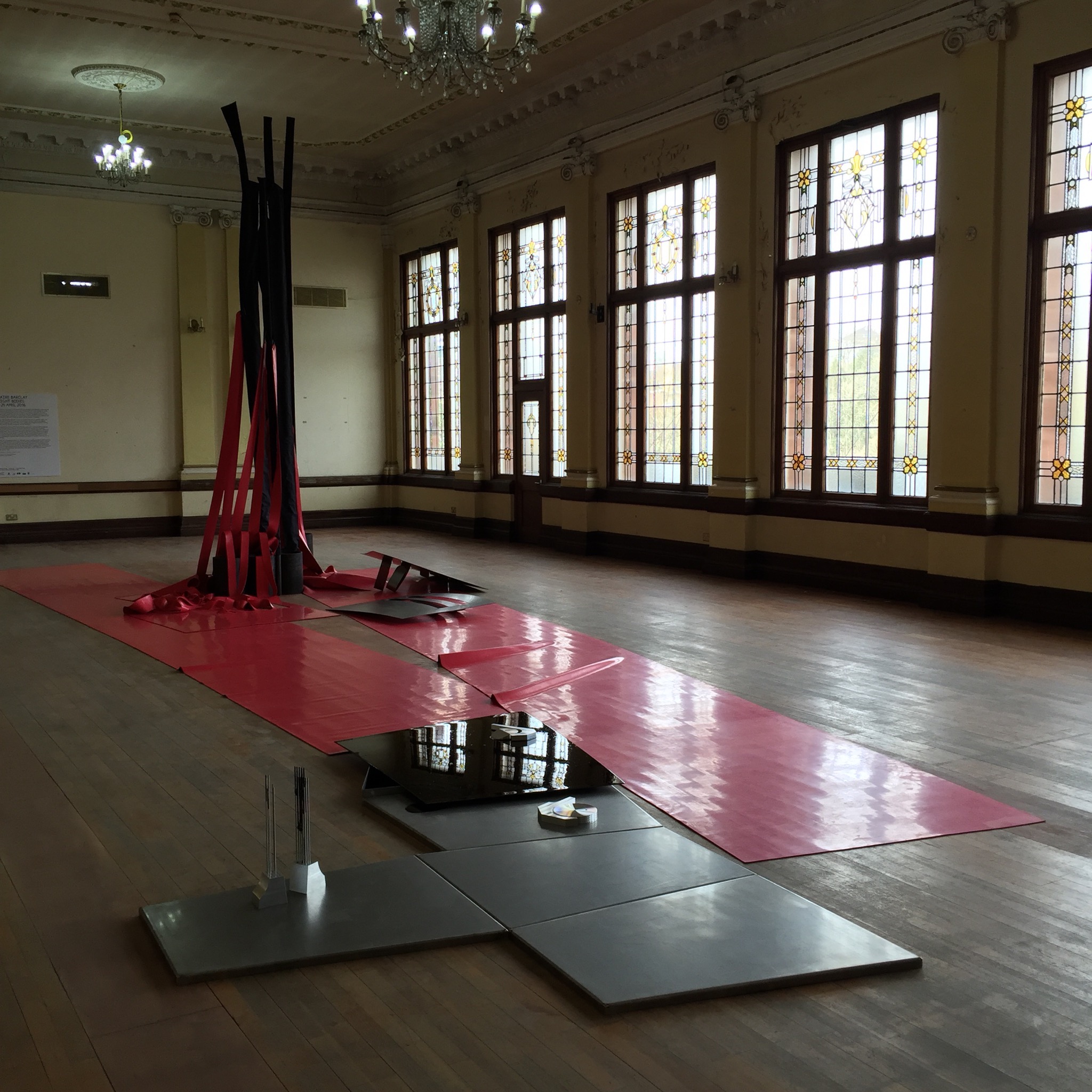 Close-up on that slick.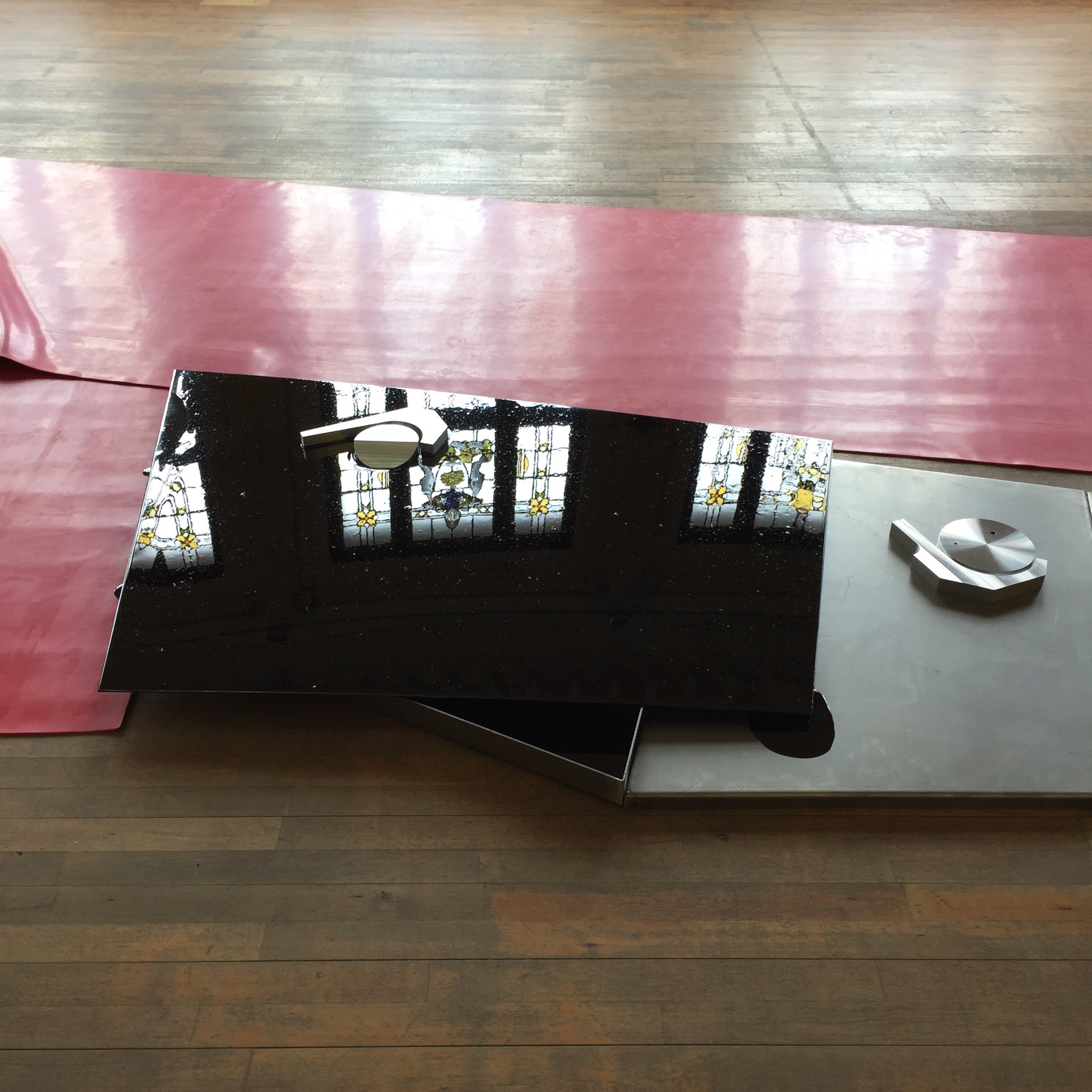 Columns.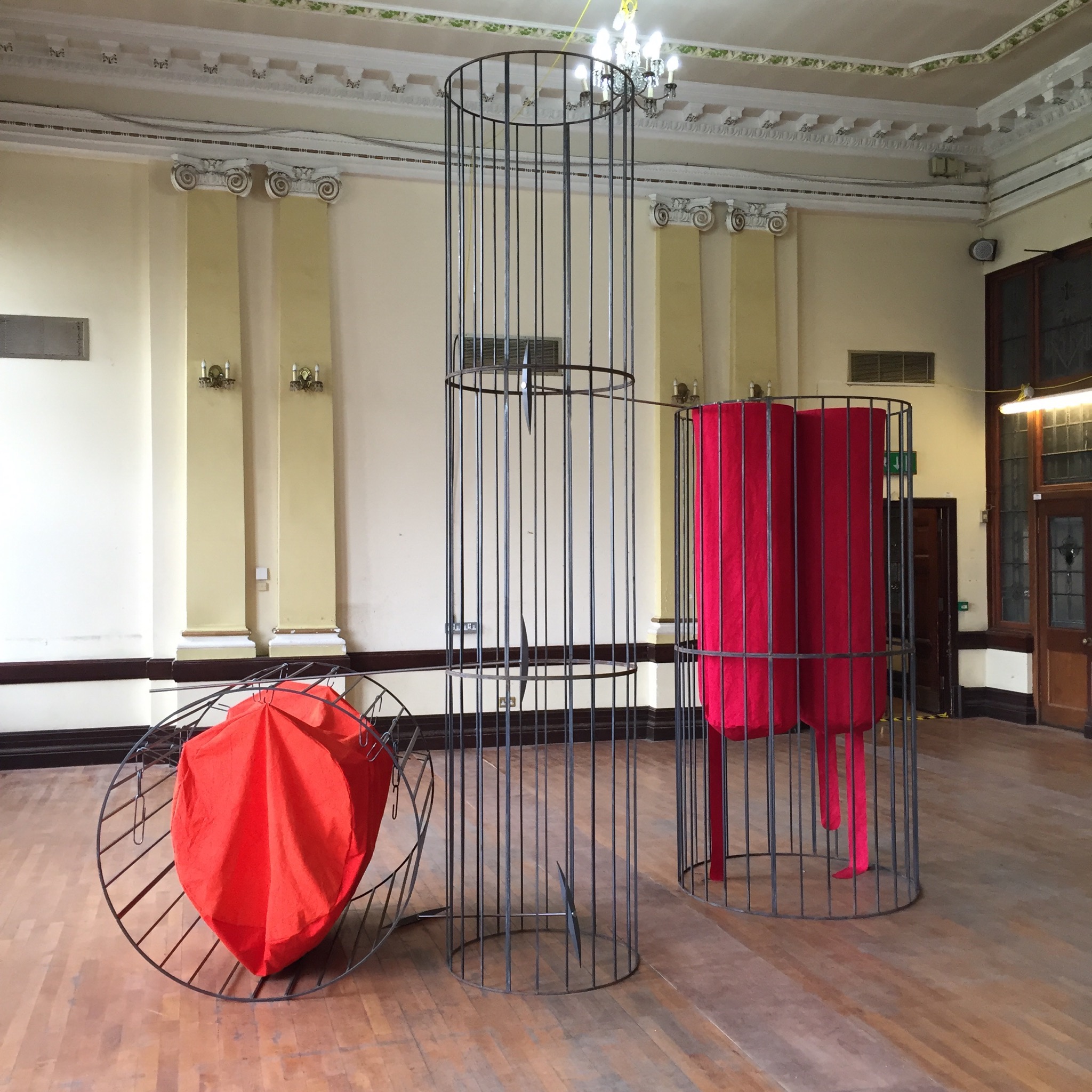 So so so good.
There's so much talk about the market at the moment, about its imminent collapse, its collapse that has already begun.
It's as if this talk of market was the only story.
The work at Glasgow International points towards another way.
Which is a focus on work of lasting worth, often unsung, rather than that of obvious fame, infamy or novelty.
Four artists completely new to me: Cosima von Bonin; Tamara Henderson; Claire Barclay; Liz Magor.
One artist who suddenly made sense: Mika Rottenberg.
It was such a contrast to come back to London and see the new conceptual art show at Tate Britain, which is so confined to a male, expected idea of art.
In Glasgow, I'd gotten used to seeing stuff that to me was of broader reach.
Which is how things should be.
If you can get to Glasgow, go go go. The directors programme of shows is on until 25 April.