A new retrospective of Georgia O'Keefe opens this week at Tate Modern.
The first in the UK for twenty years.
I almost didn't go to the preview – I have my own prejudices against O'Keefe, long held and entrenched.
Flowers; a claustrophobia.
It is as if the show was planned to move her away from such confines.
It allows her to be seen as expansive and contemplative.
It is a crucial decision of its curators to only dedicate a small space to flowers.
In it are only seven works.
Allowing other rooms to be filled with much else deserving of attention.
Not everything is perfect, and at the start I hadn't planned on posting about it here.
But then I took more pictures.
And more.
And so here is a snapshot.
The first room is a recreation of the New York gallery 291, where O'Keefe made her debut in 1916.
Black Lines from 1919.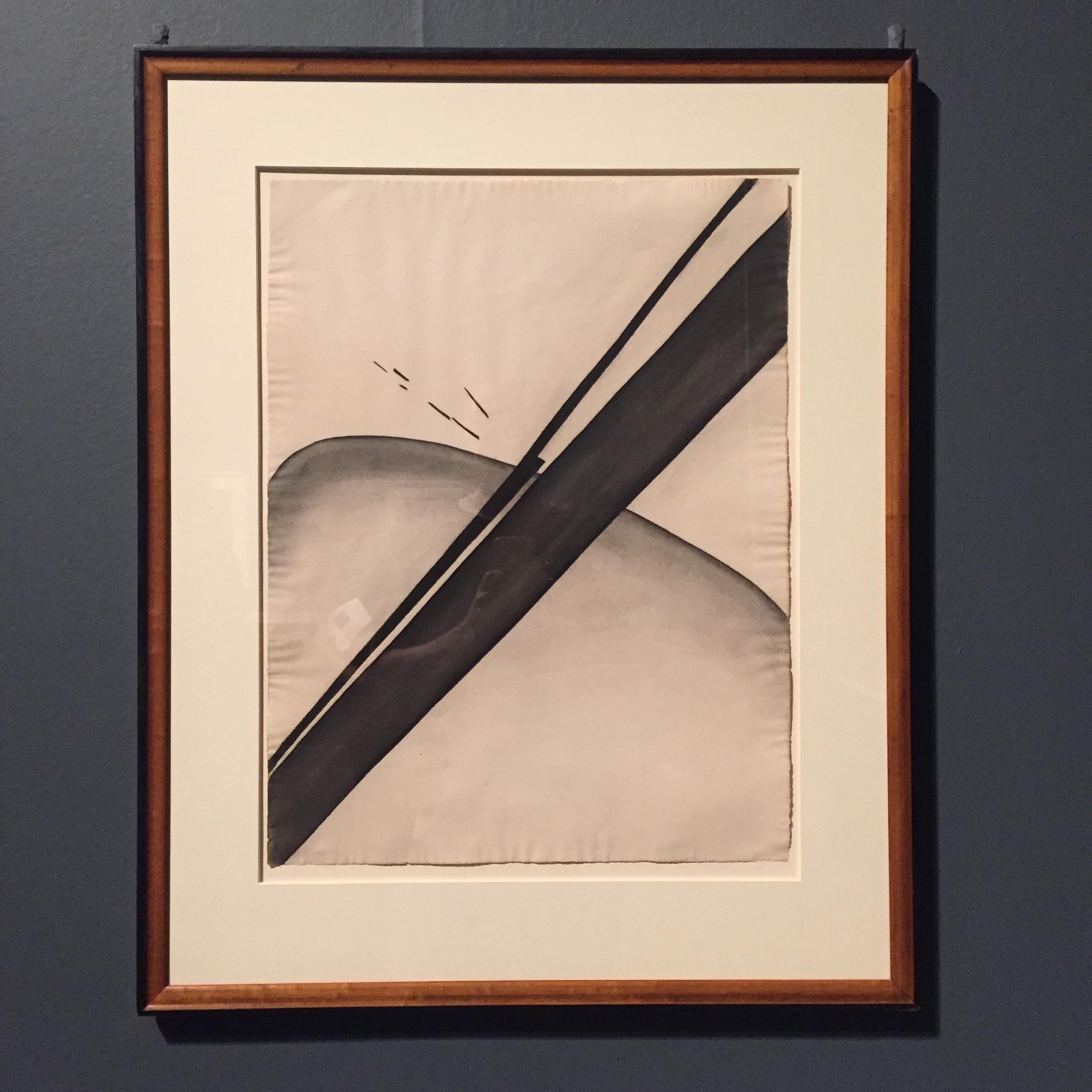 No.17 – Special from 1919.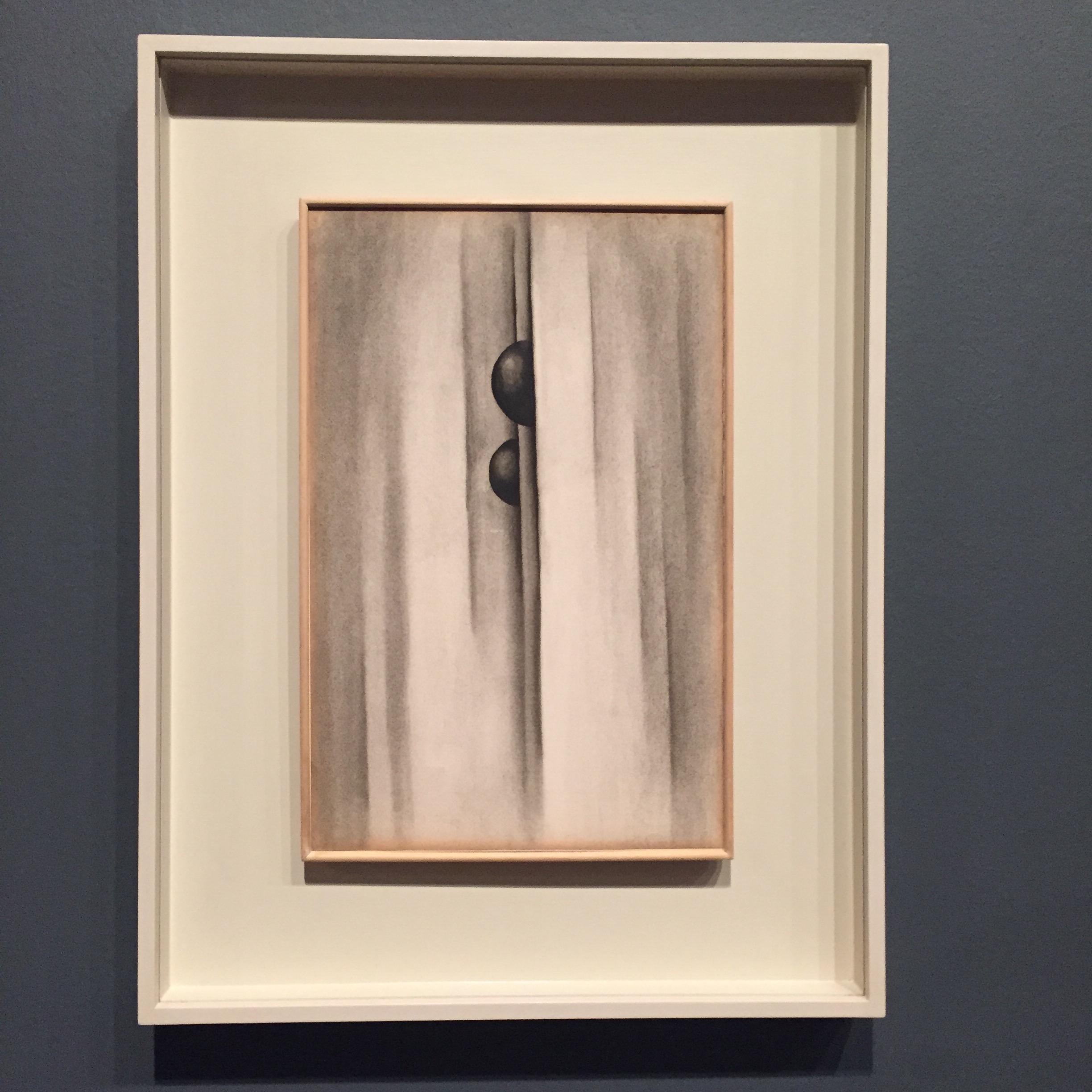 Early on, curators Tanya Barson and Hannah Johnston strike to move O'Keefe from the assumed narrative of the erotic.
"When people read erotic symbols into my paintings," a wall quote from O'Keefe reads, "they're really talking about their own affairs."
Another liberating curatorial act. From what I can recall, eroticism is never again mentioned in the show.
So the work can be looked at as it is.
Line and Curve, 1927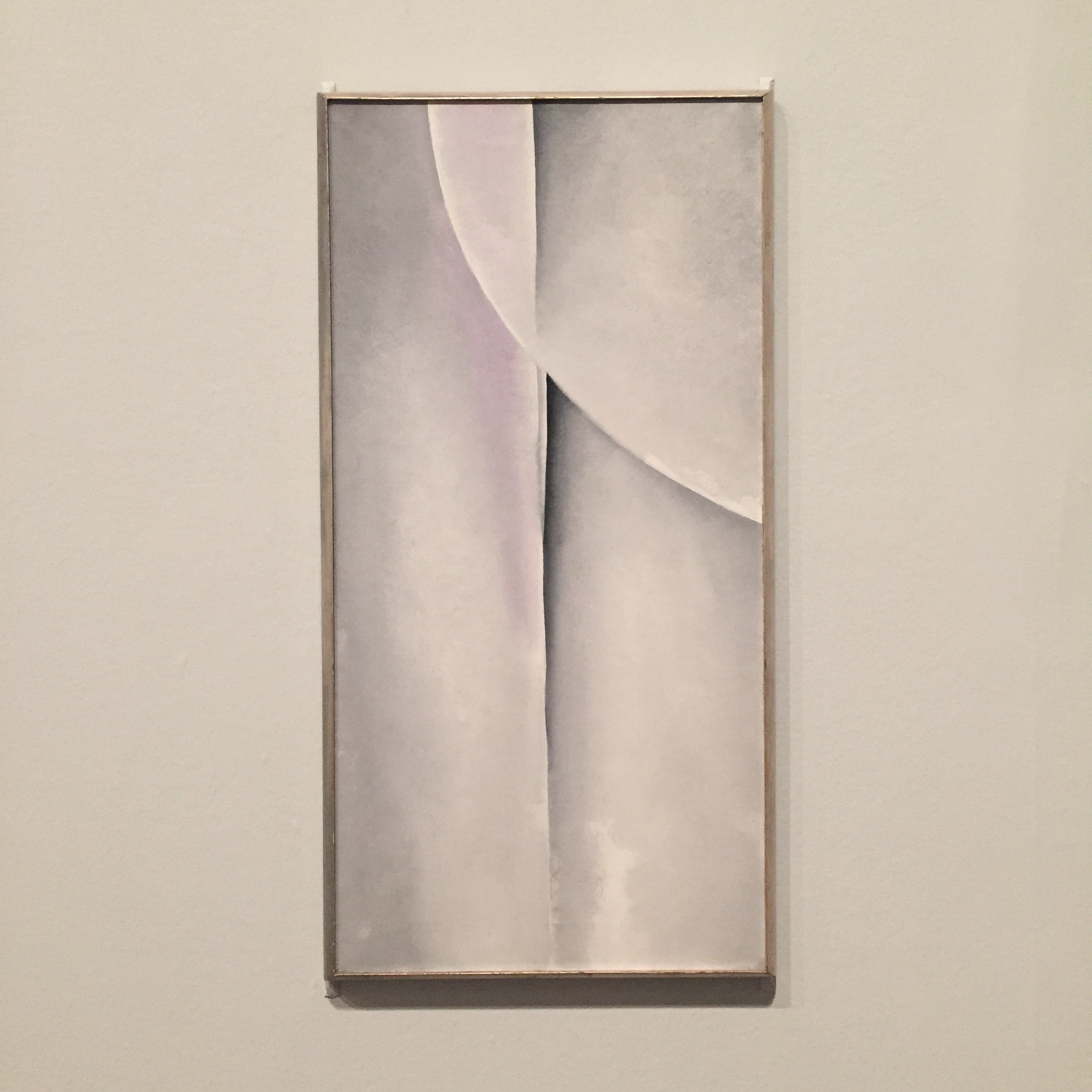 Black, White and Blue, 1930.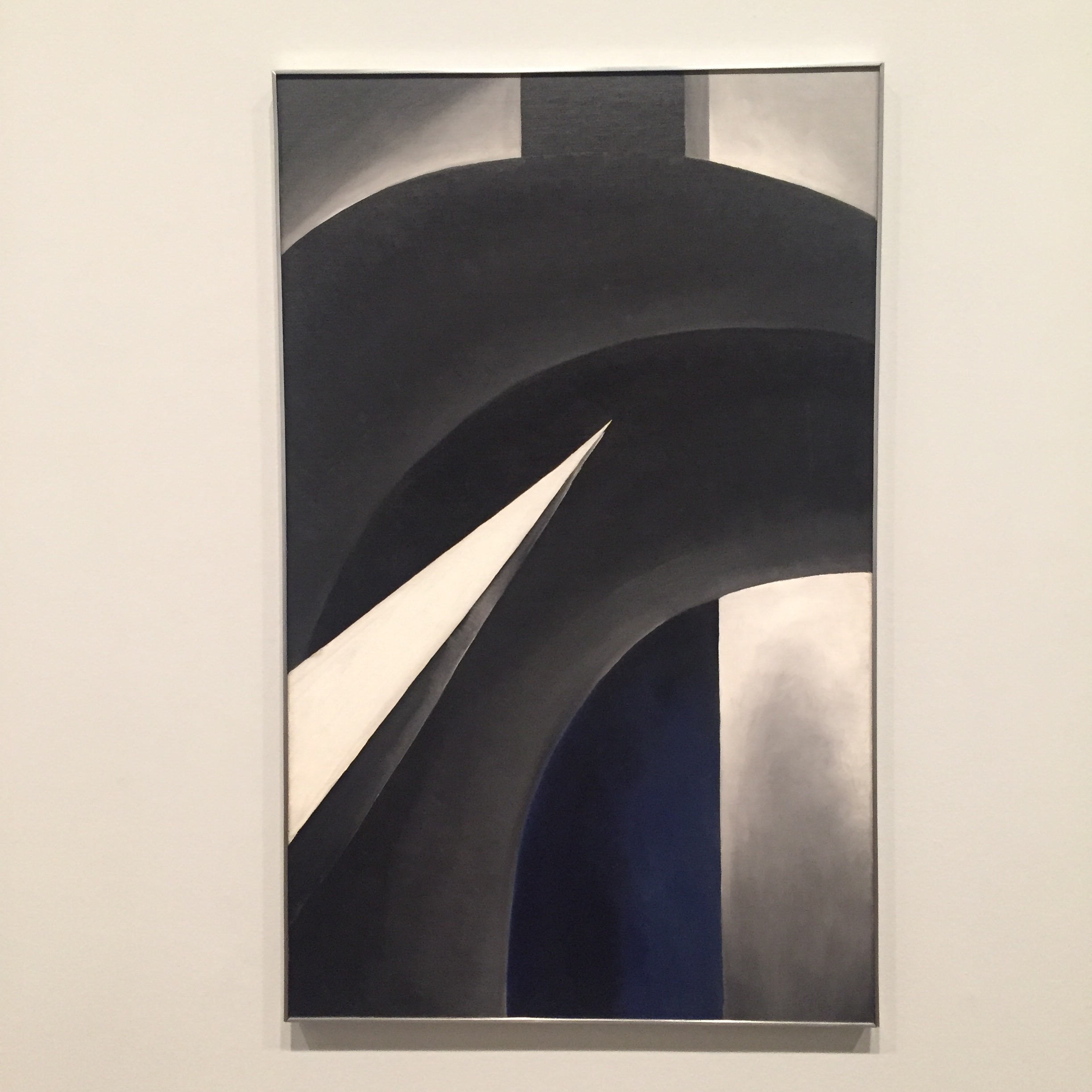 Mask with Golden Apple, 1923.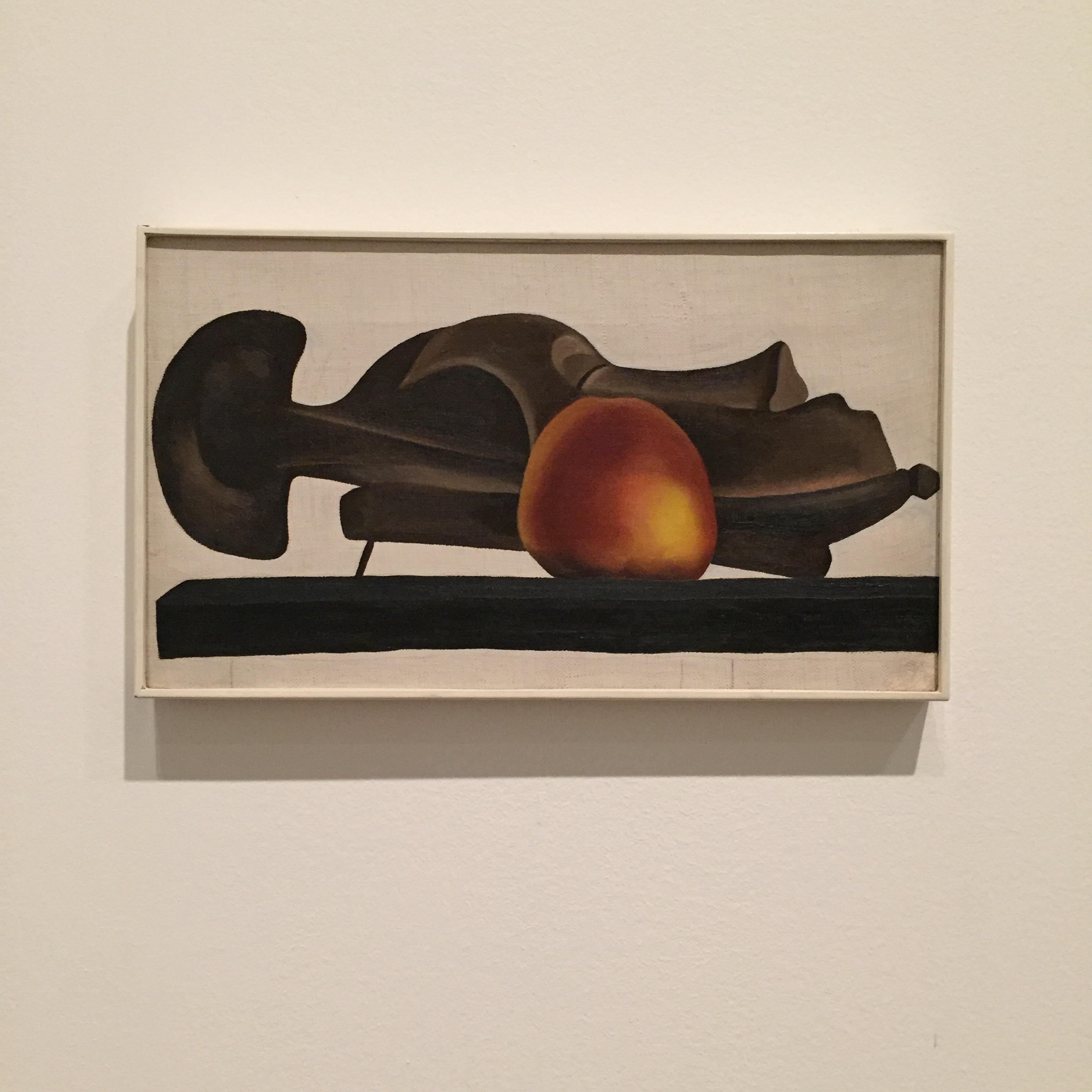 An extraordinary work, titled Farmhouse Window and Door, 1929.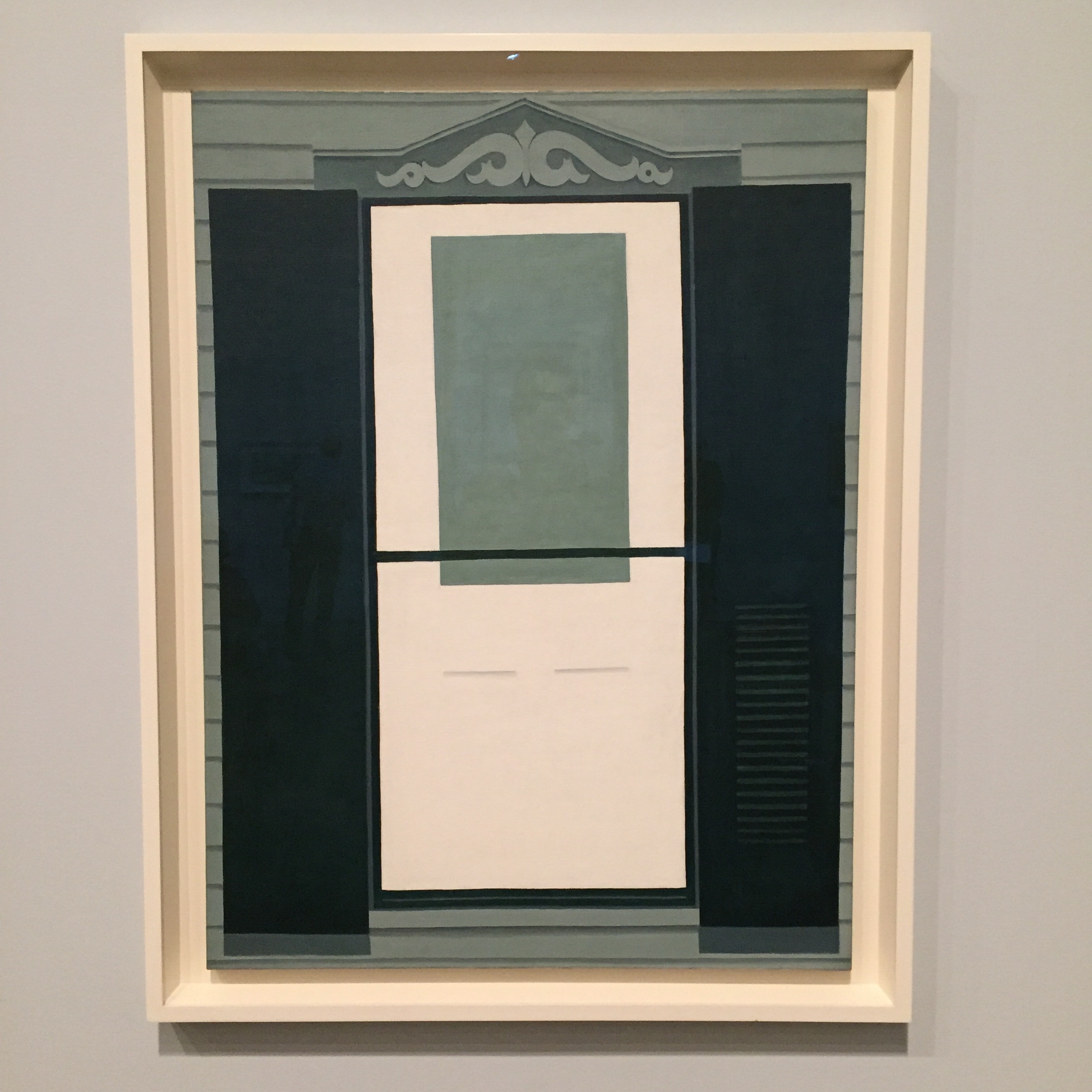 A trio of still-lives.
Alligator Pear, 1923.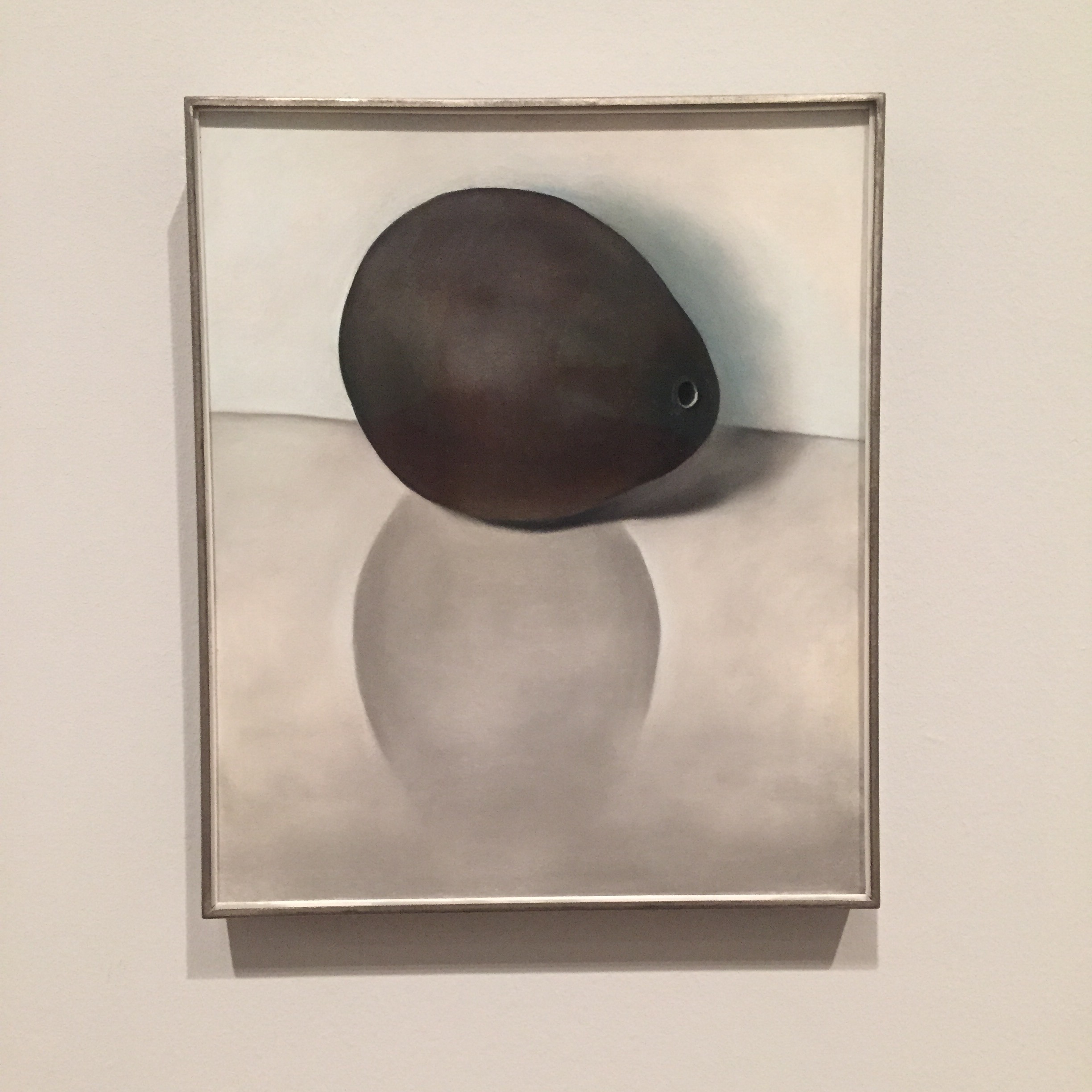 Two figs, 1923.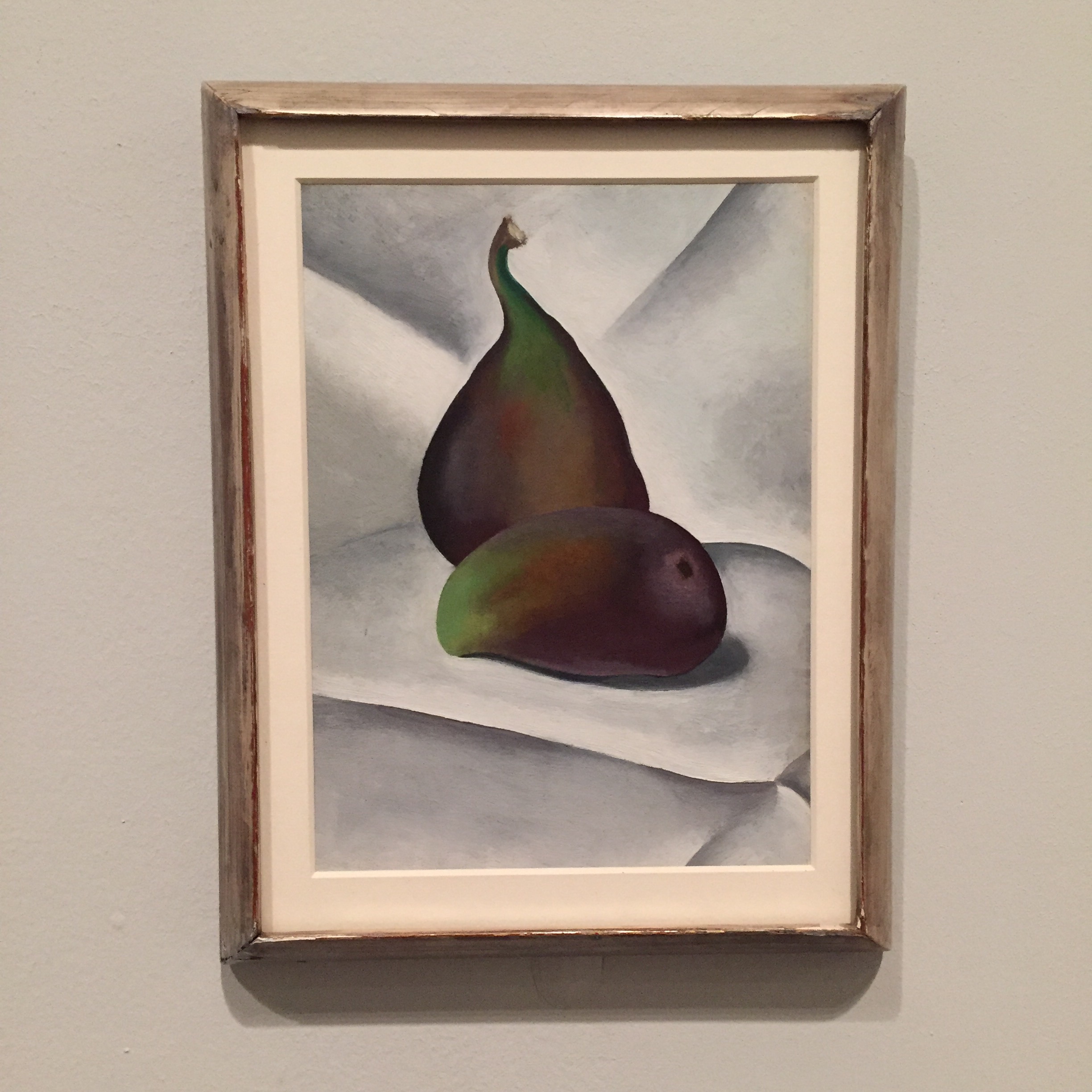 The Eggplant, 1924.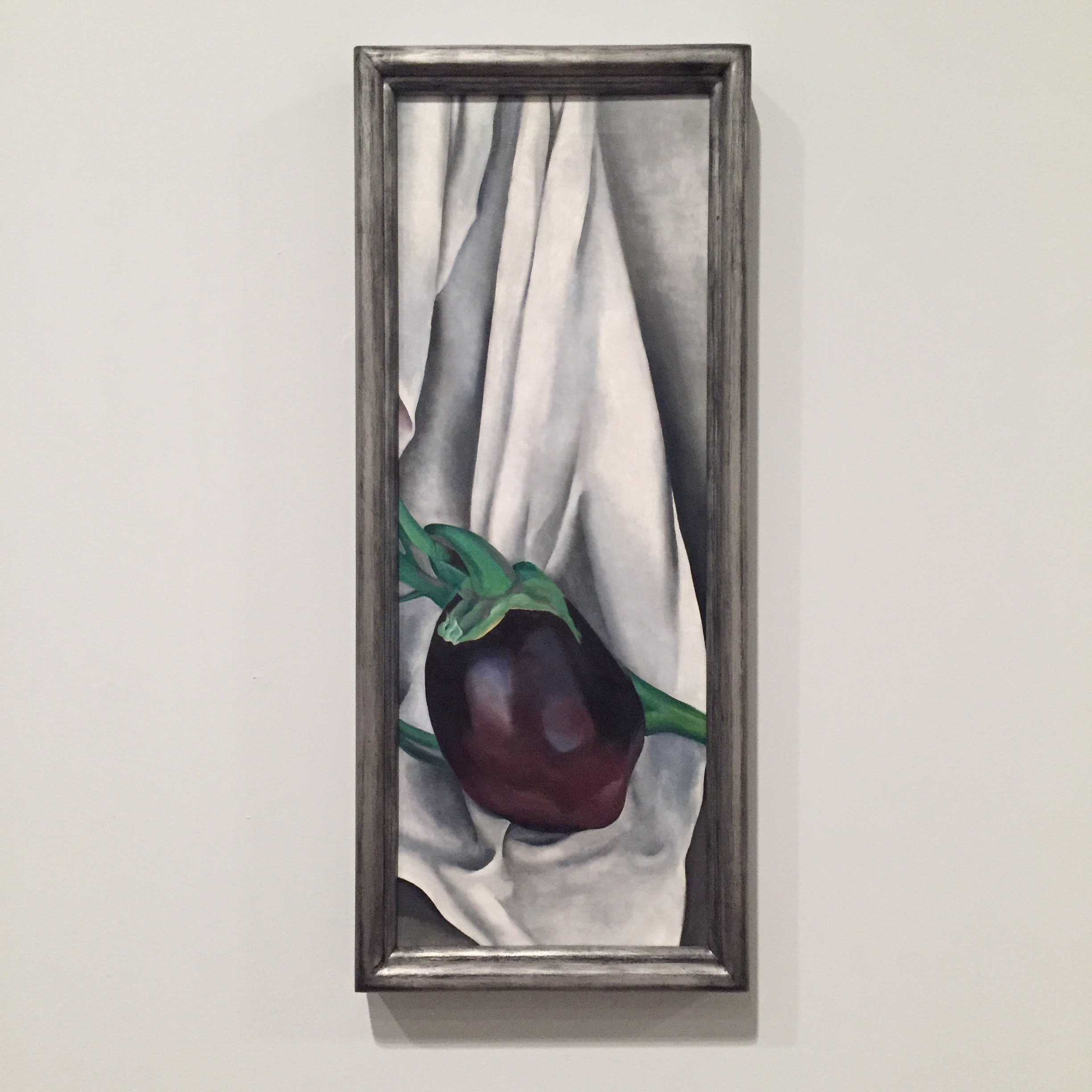 I'll skip the seven flowers.
But in the exhibition's run, they happen here.
Its clear I'm attracted most to the works that feel in some way expansive.
Soft Gray, Alcade Hill, 1929-30.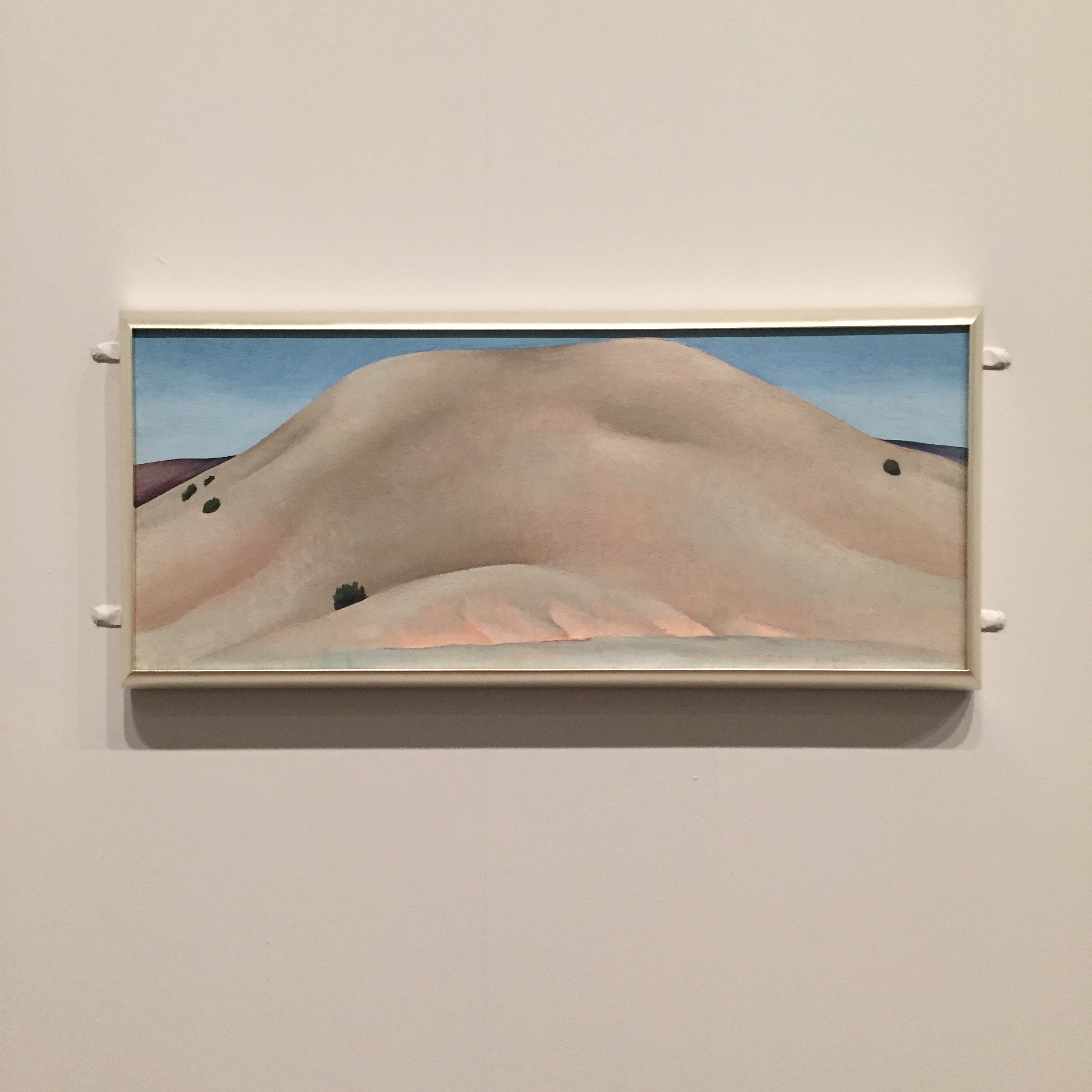 Black Cross with Stars and Blue, 1929.
Which has obvious parallels to Malevich, recently seen at Tate Modern.
I wonder if she knew of him?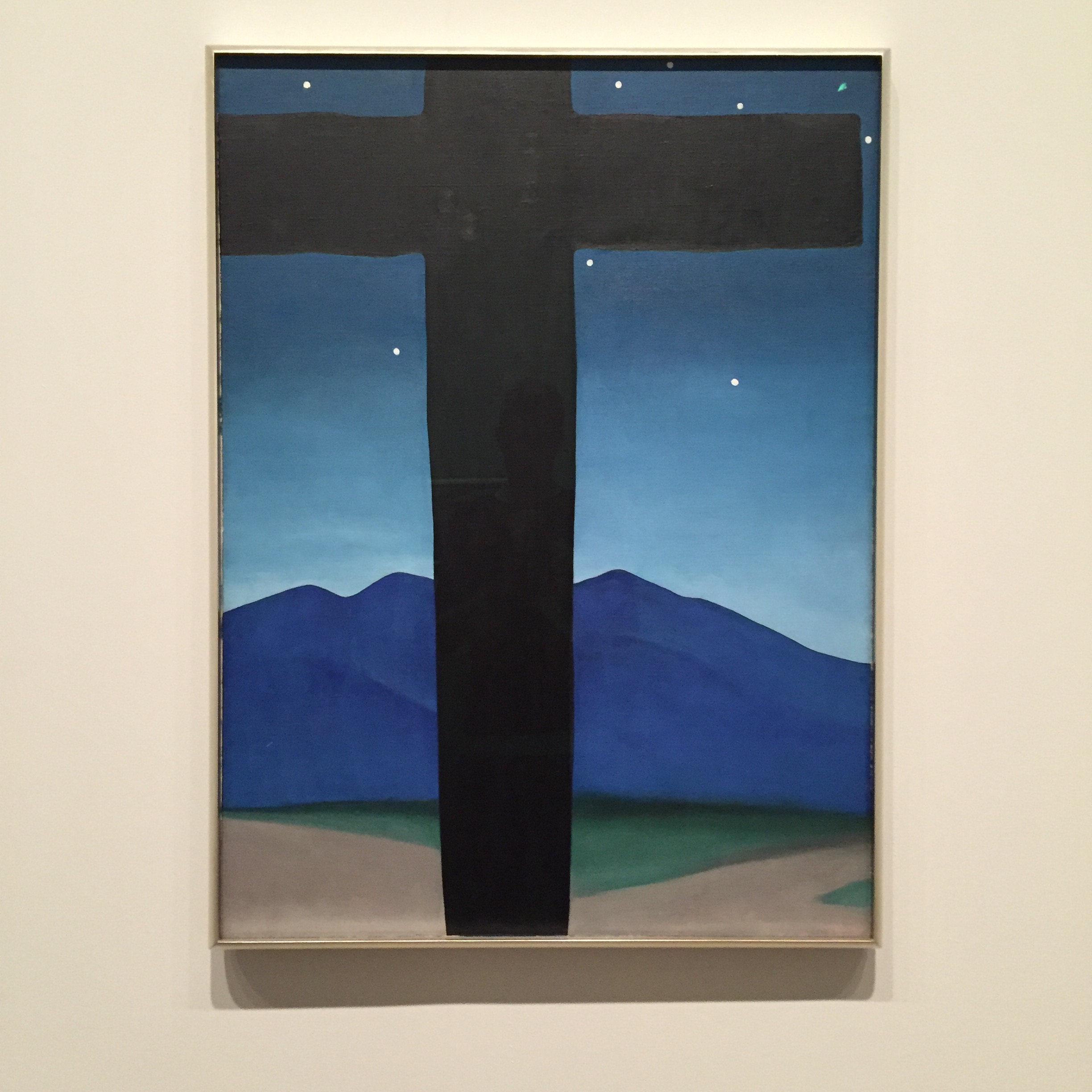 Purple Hills, 1935.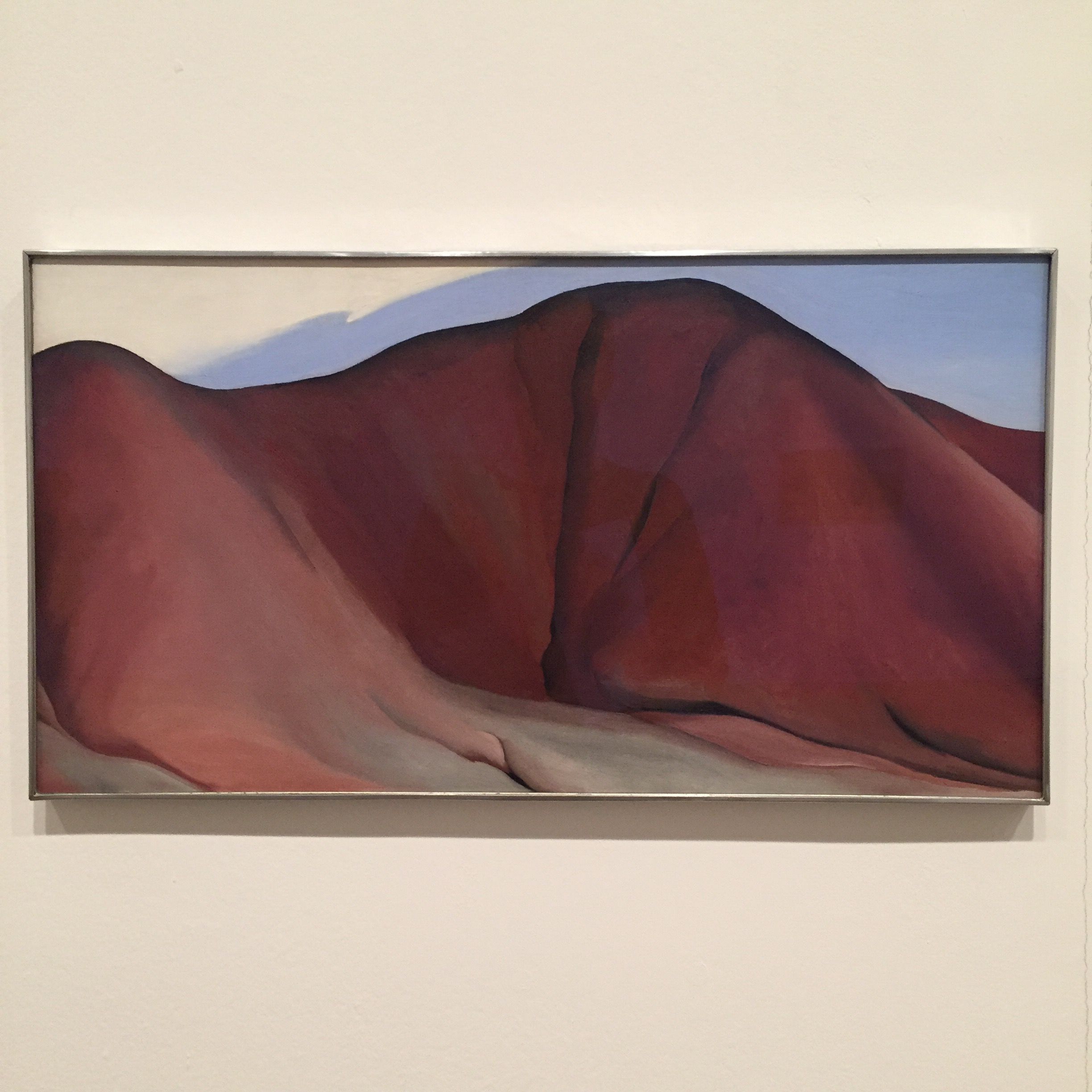 Blue Sky, 1941.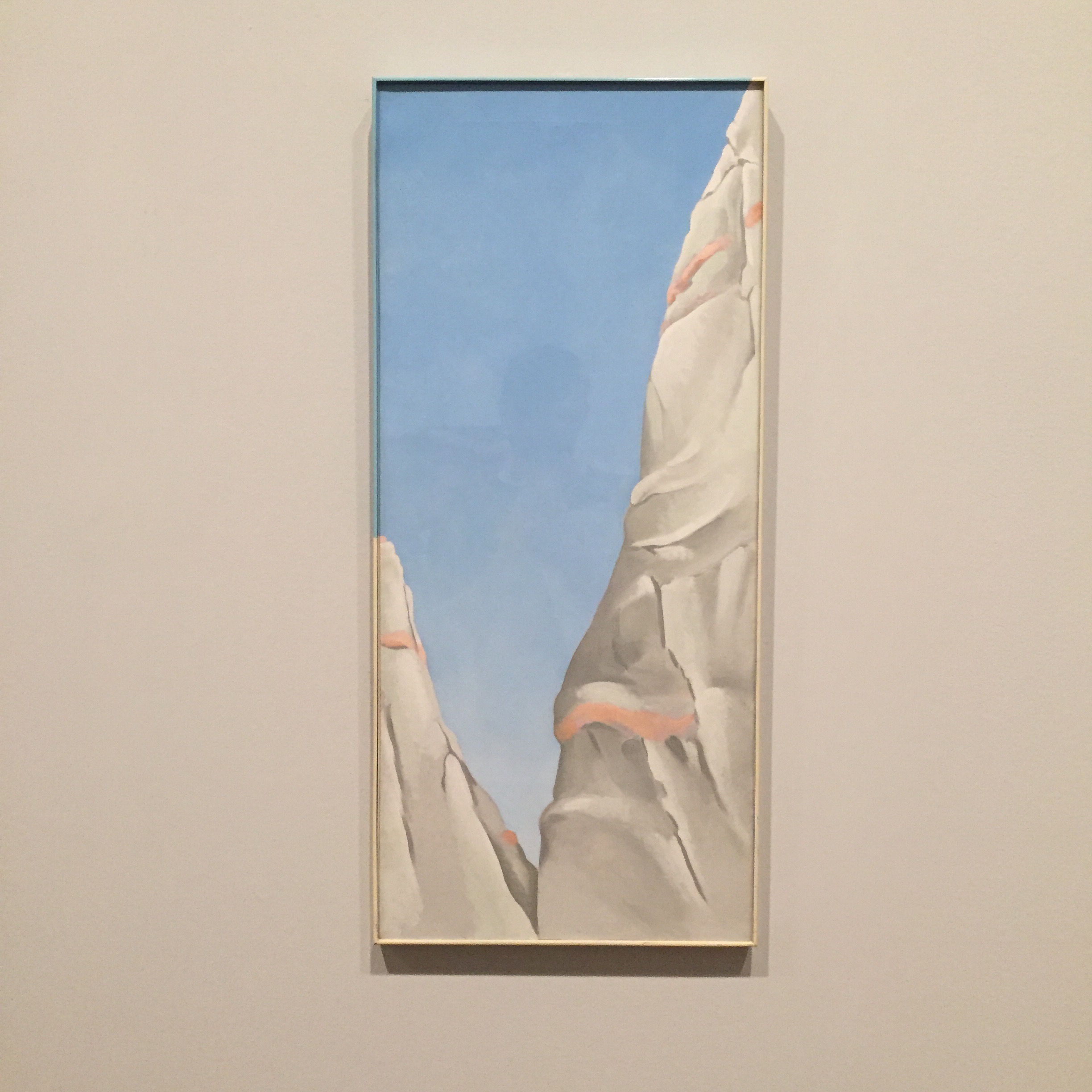 The Black Place III.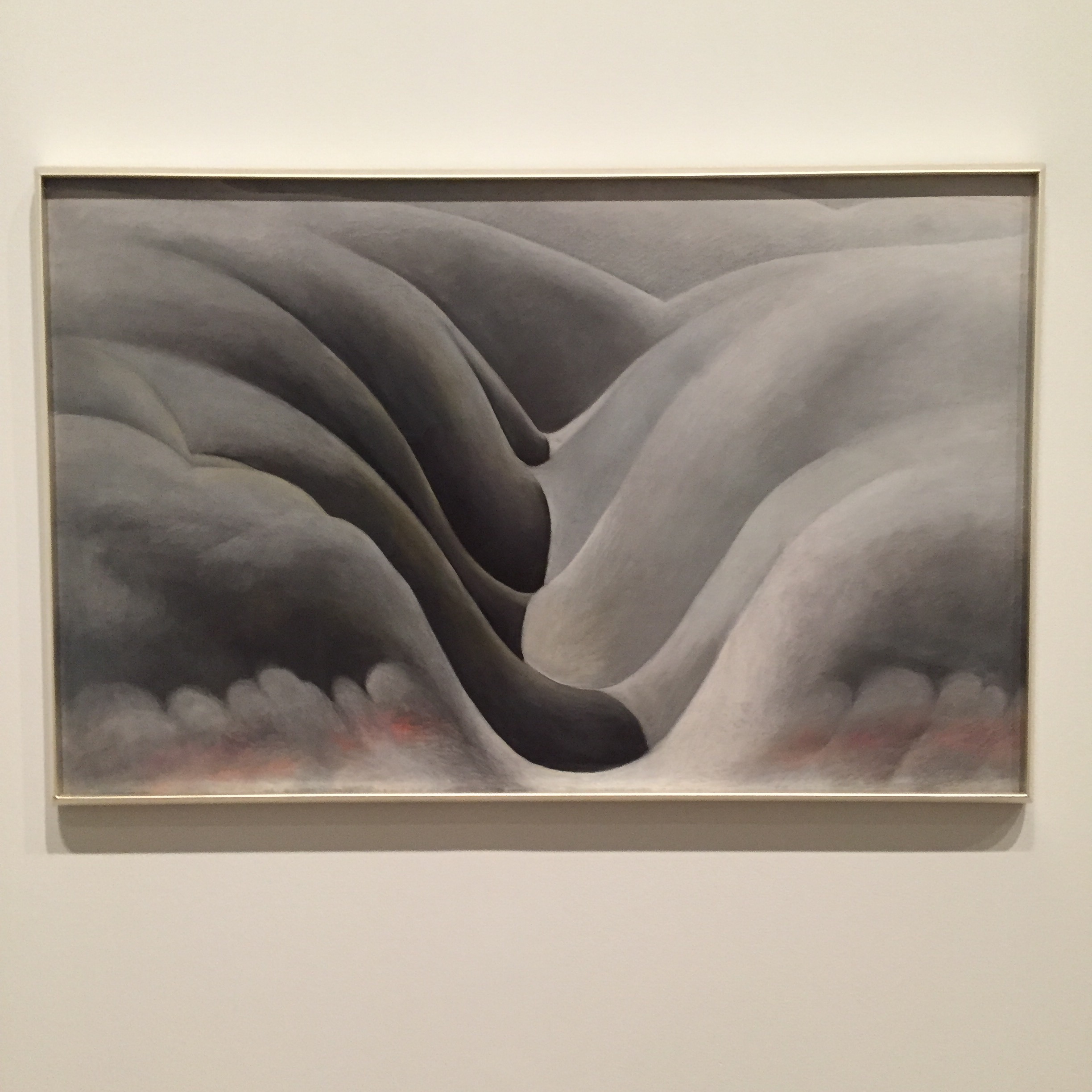 And clearly I'm attracted most to those that are of pure abstraction.
The work that got me the most in the whole show was My Last Door, 1952-54.
Again, Malevich.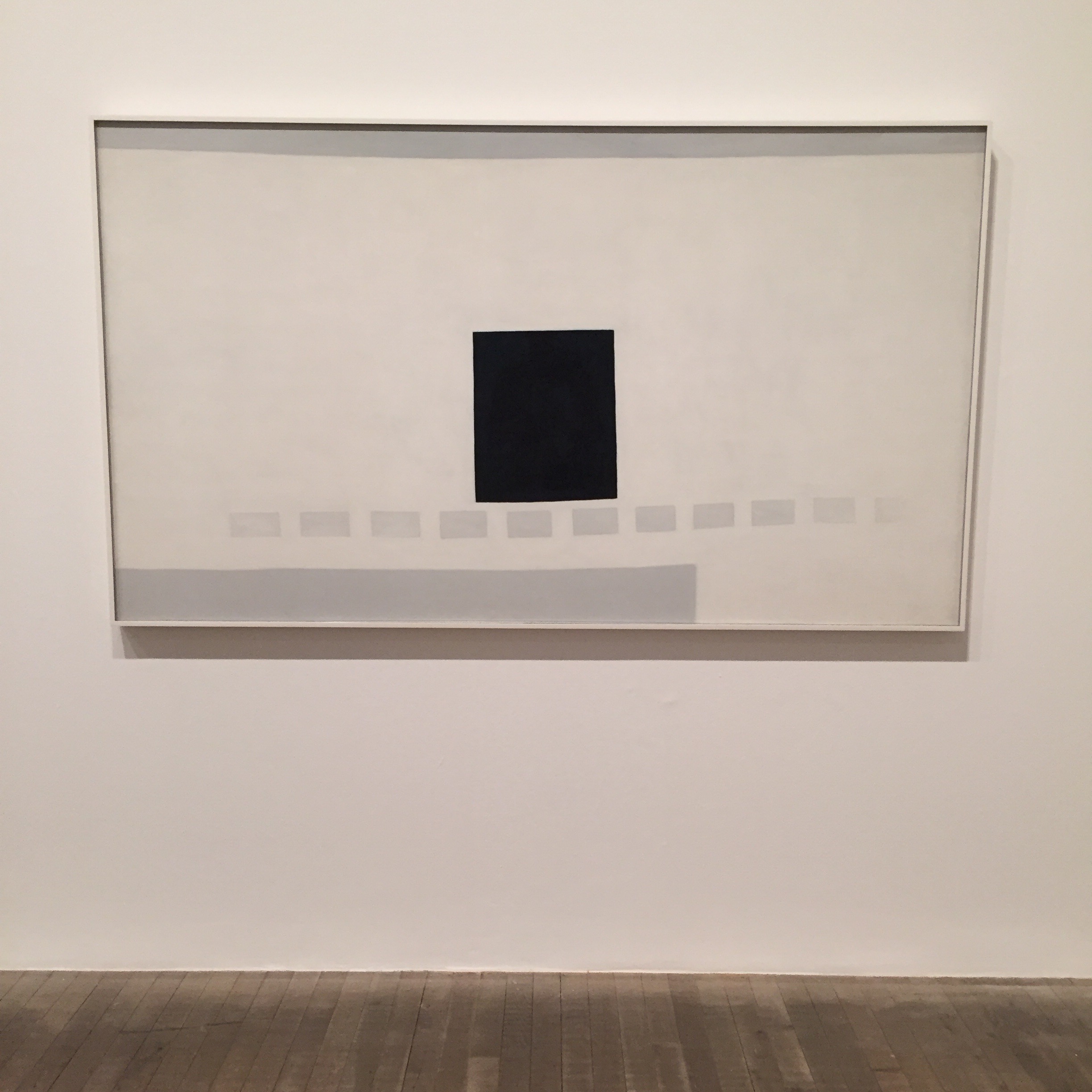 Pelvic Series, 1947.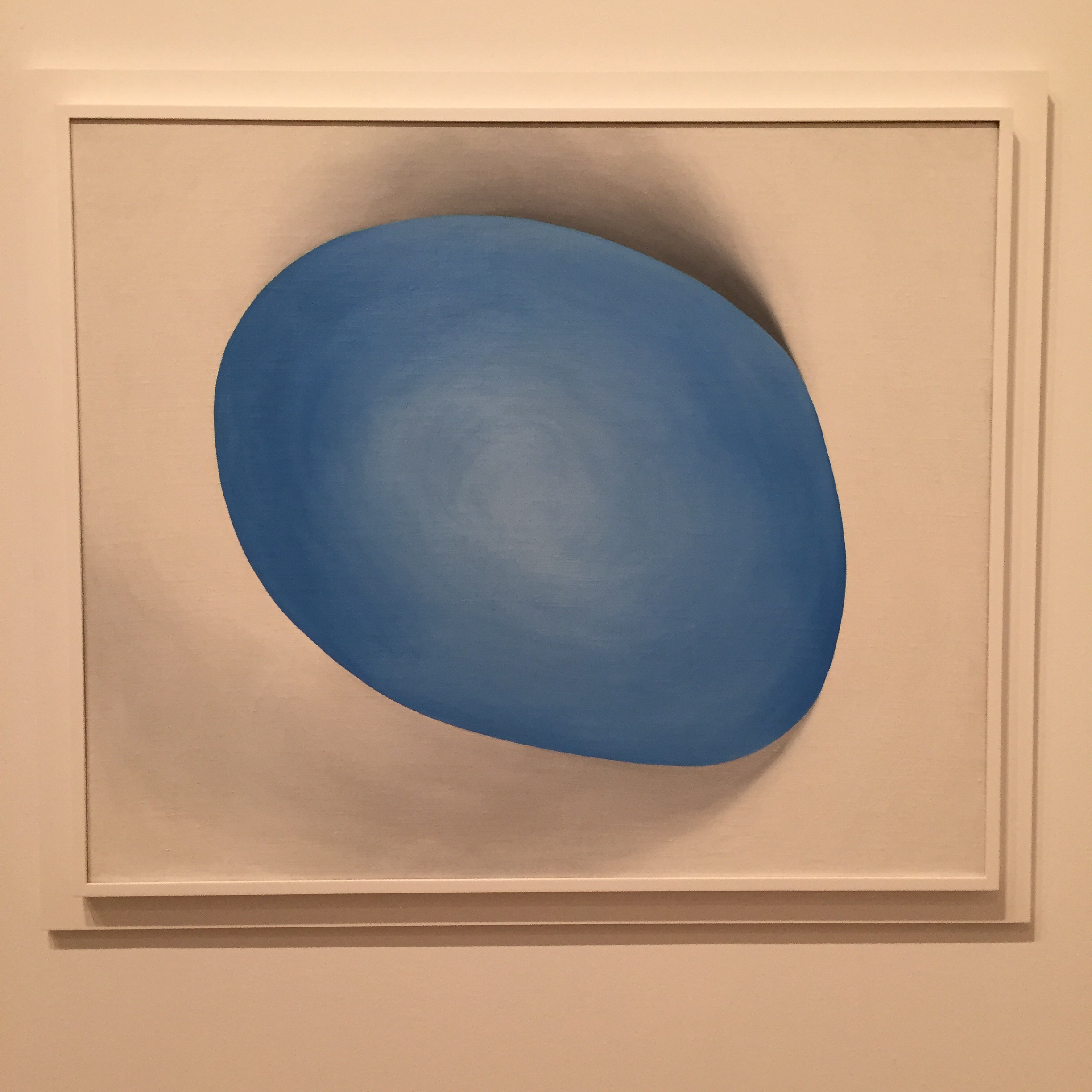 Pelvis I, 1944.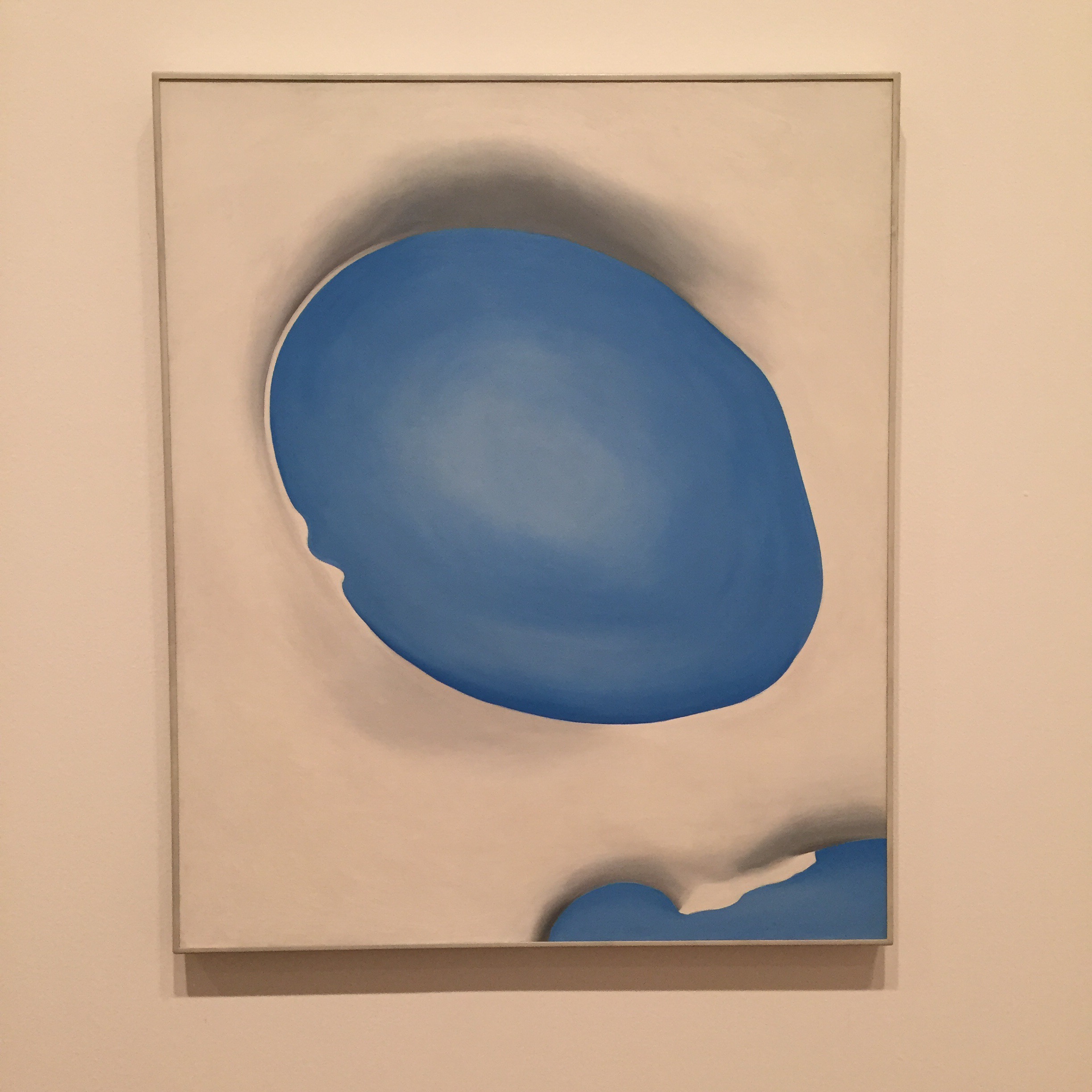 Wall with Green Door, 1953.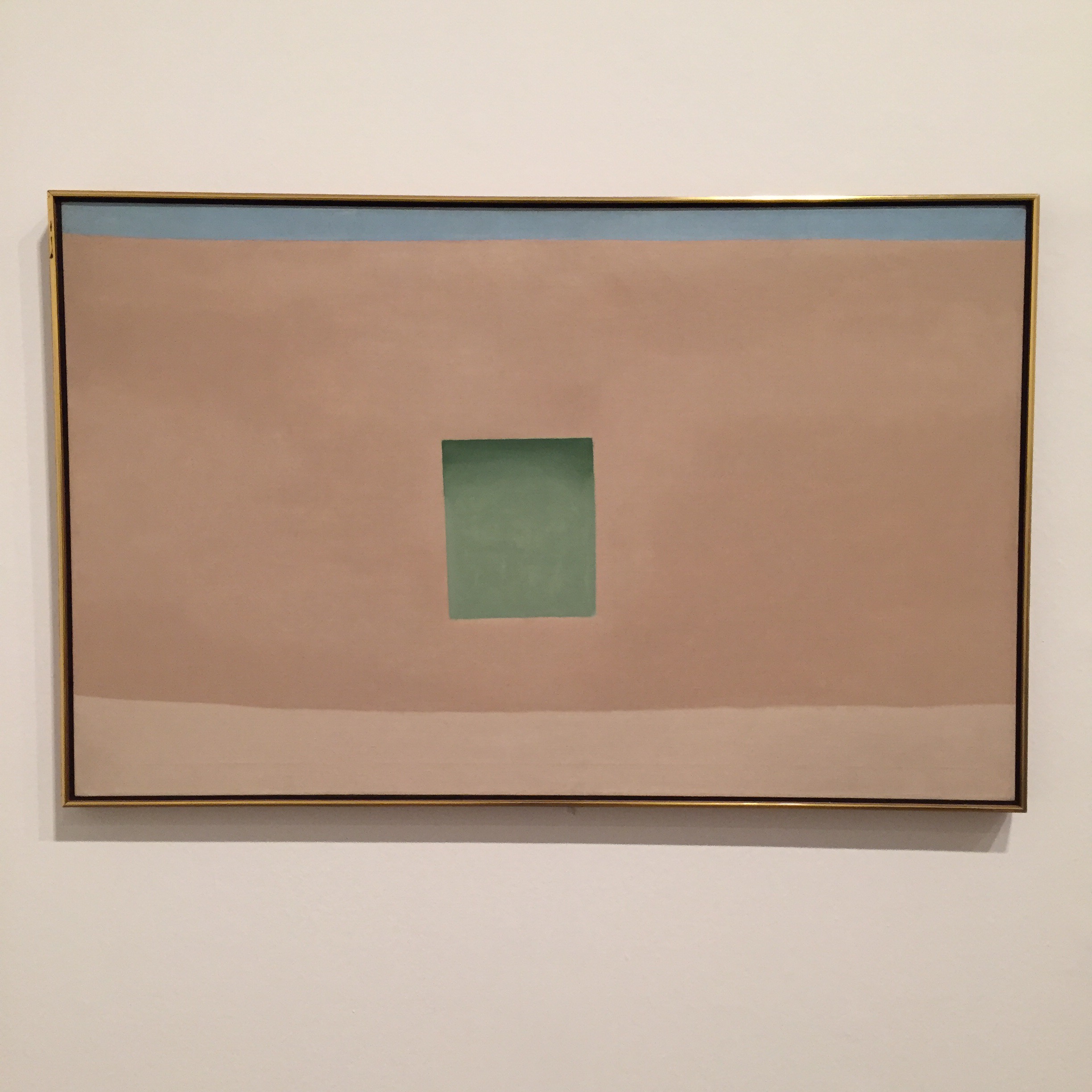 A little known work: Kachina, 1931.
Hiya!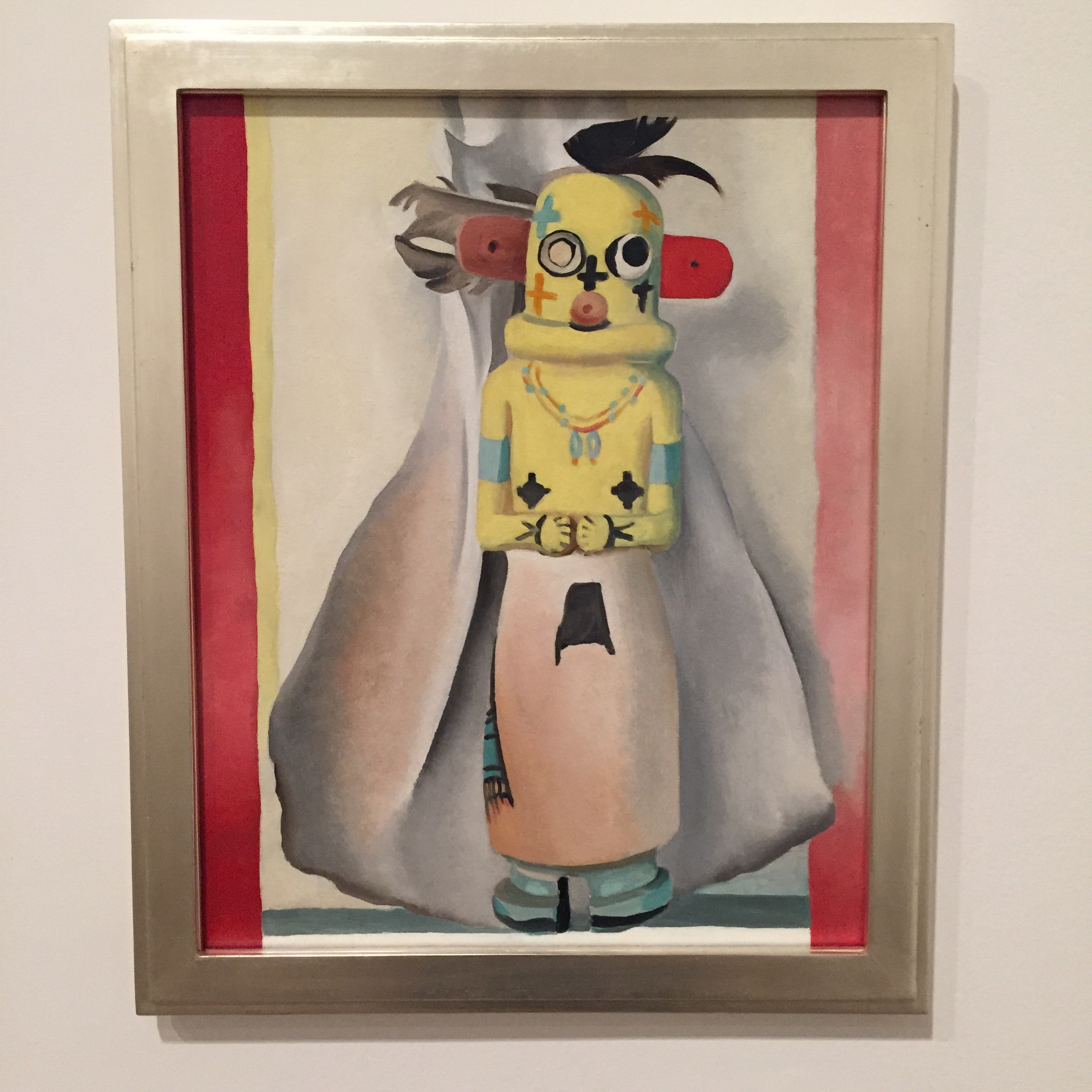 Sky with Flat White Cloud, 1962.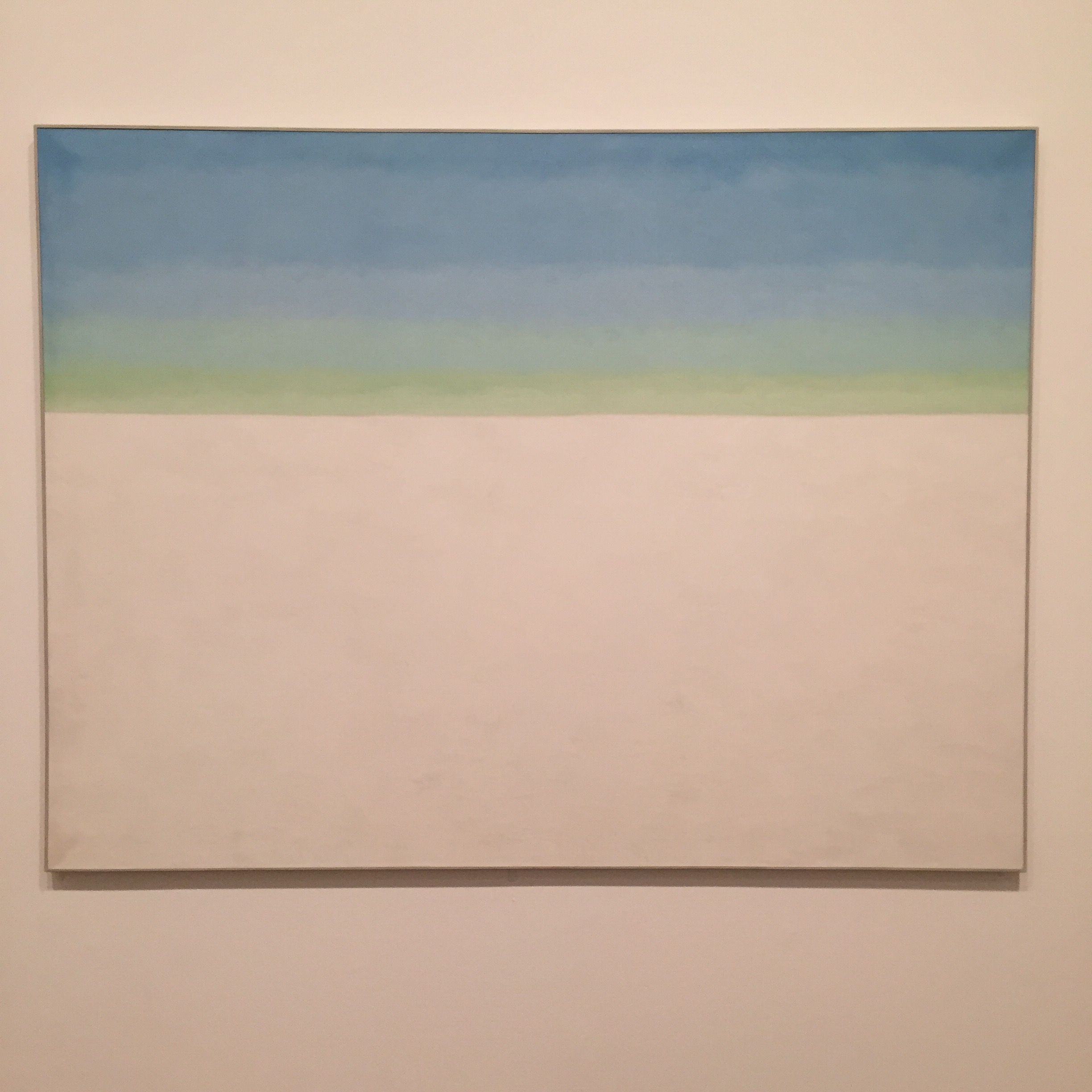 Sky Above the Clouds III/Above the Clouds III, 1963.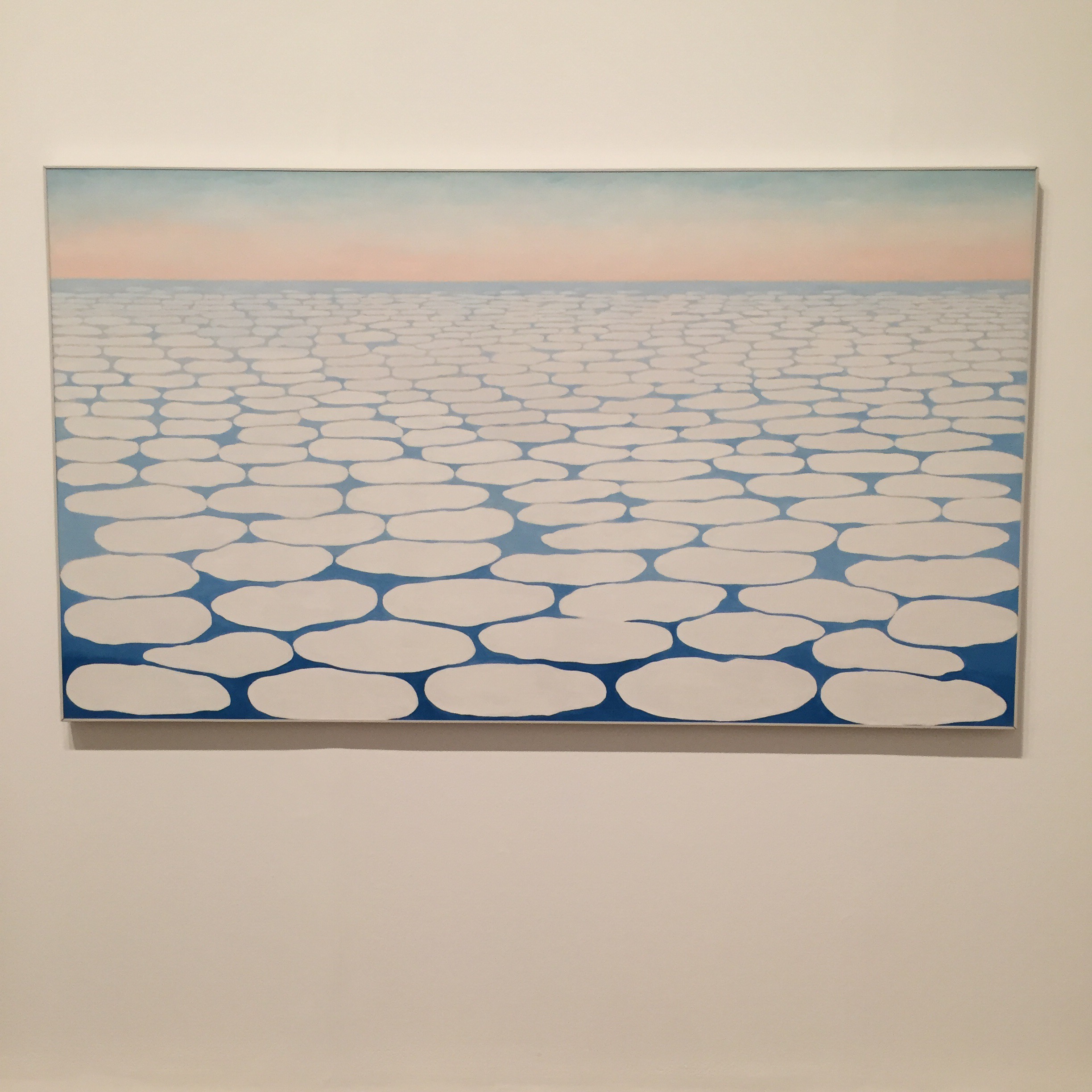 Such a great show.
Of effect both calming and stirring.