Tate Modern's extraordinary Robert Rauschenberg retrospective is that rare event: a show by a known artist where most of the work is unknown.
Unknown to me, anyway. And little if never seen in London. I'd imagine most don't know Rauschenberg made a pool of mud.
The breadth and generosity of the work demands a rewrite of perceived art history (that 1950s/60s US art was brash and surface).
It also points to the benefits and deep value of artists working in collaboration and as a community.
Something thrilling to consider after last night's Dear Ivanka artist protest in New York.
I'm not going to pretend to be an expert on him – for that, read Olivia Laing's excellent Guardian piece.
I'm just going to react to what's in the show. Here's as many pics as feasibly possible I could take at this AM's preview.
An early photographic work made with his wife Susan Weil, presumably an exposure of his own body.
Untitled (Double Rauschenberg), 1950.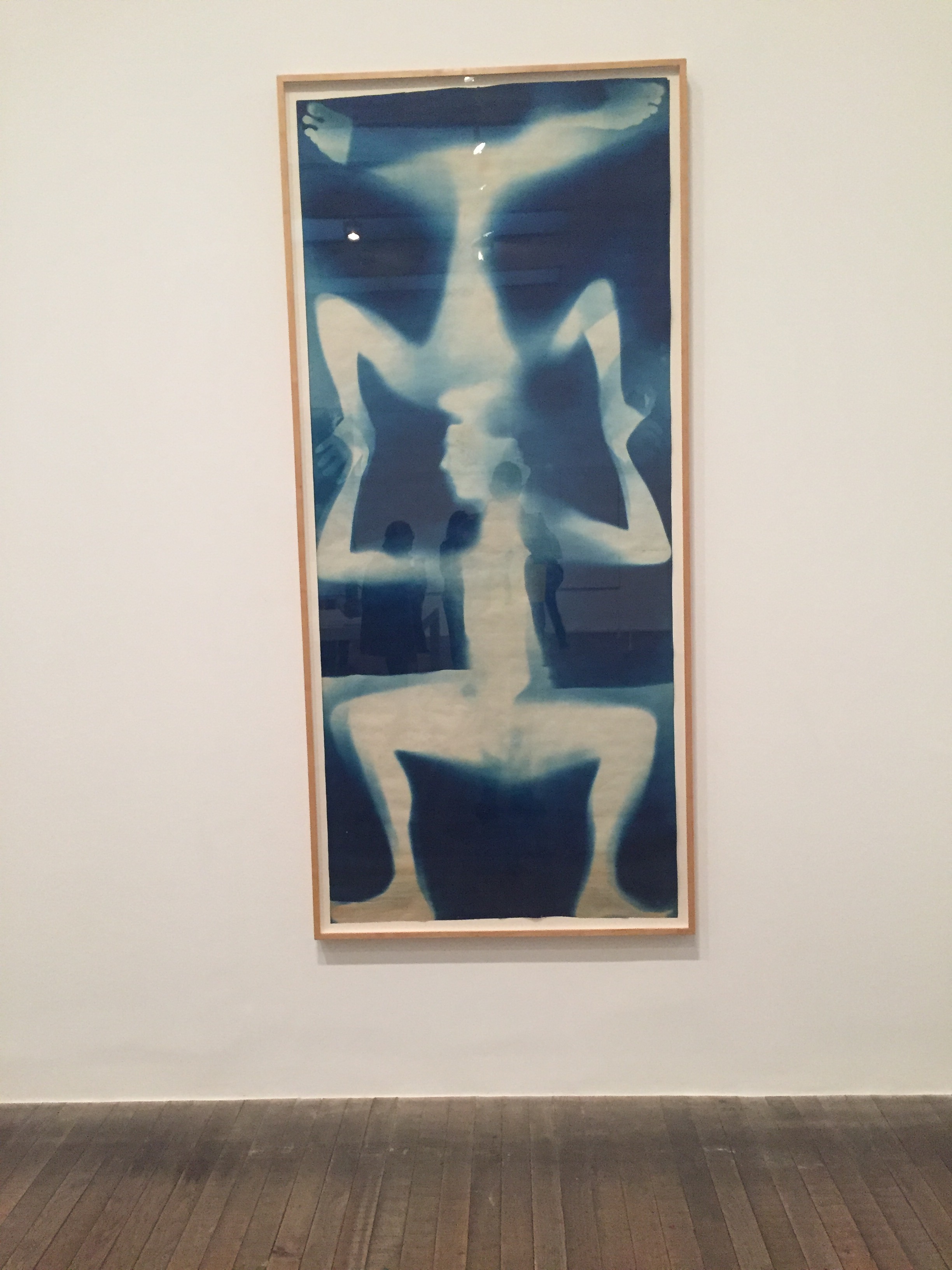 One of only four works to survive Rauschenberg's first show at Betty Parsons Gallery – The Lily White, 1950.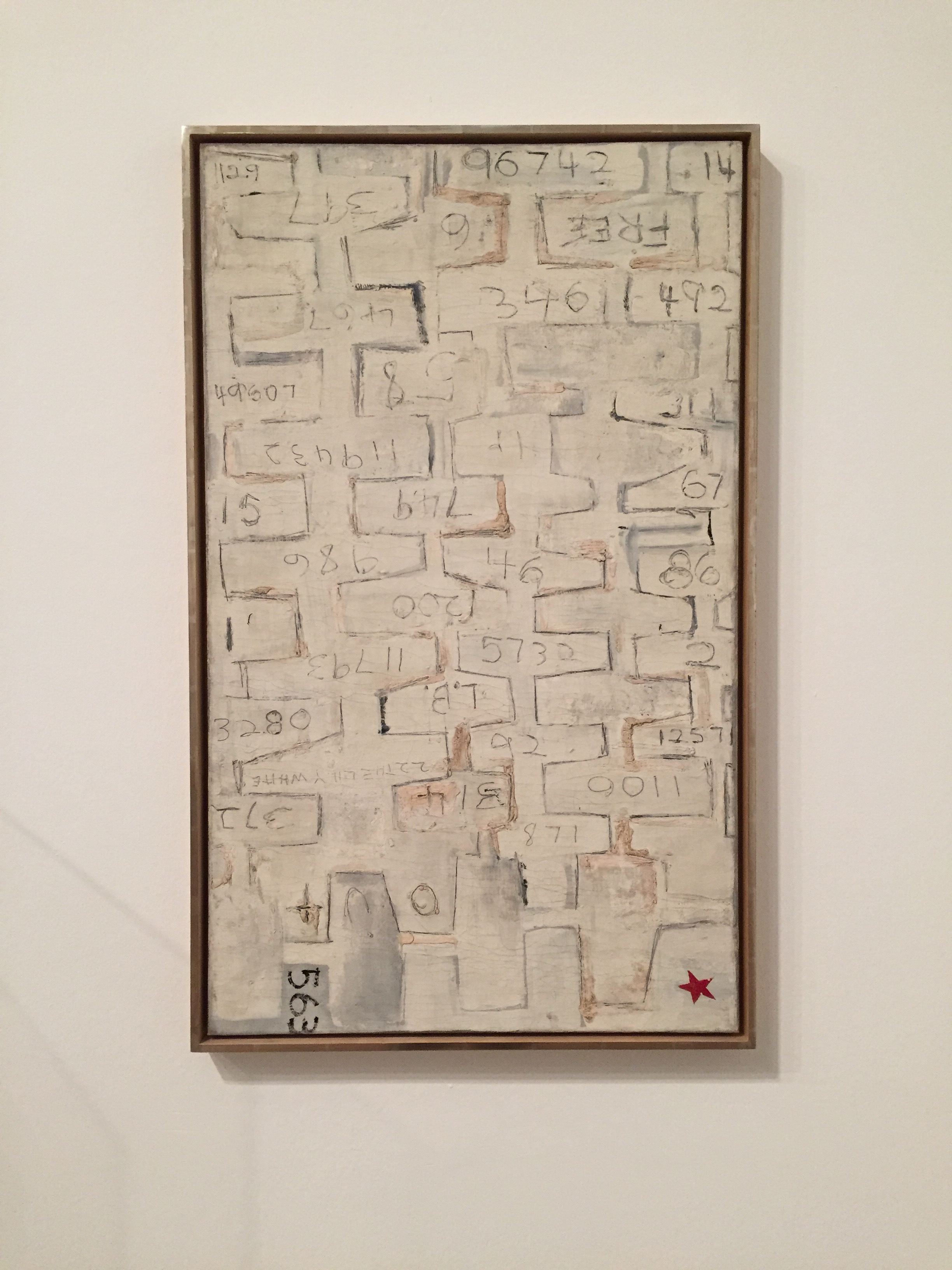 An early example of shove it all together Coke can rack, roll of film etc – Untitled, 1952.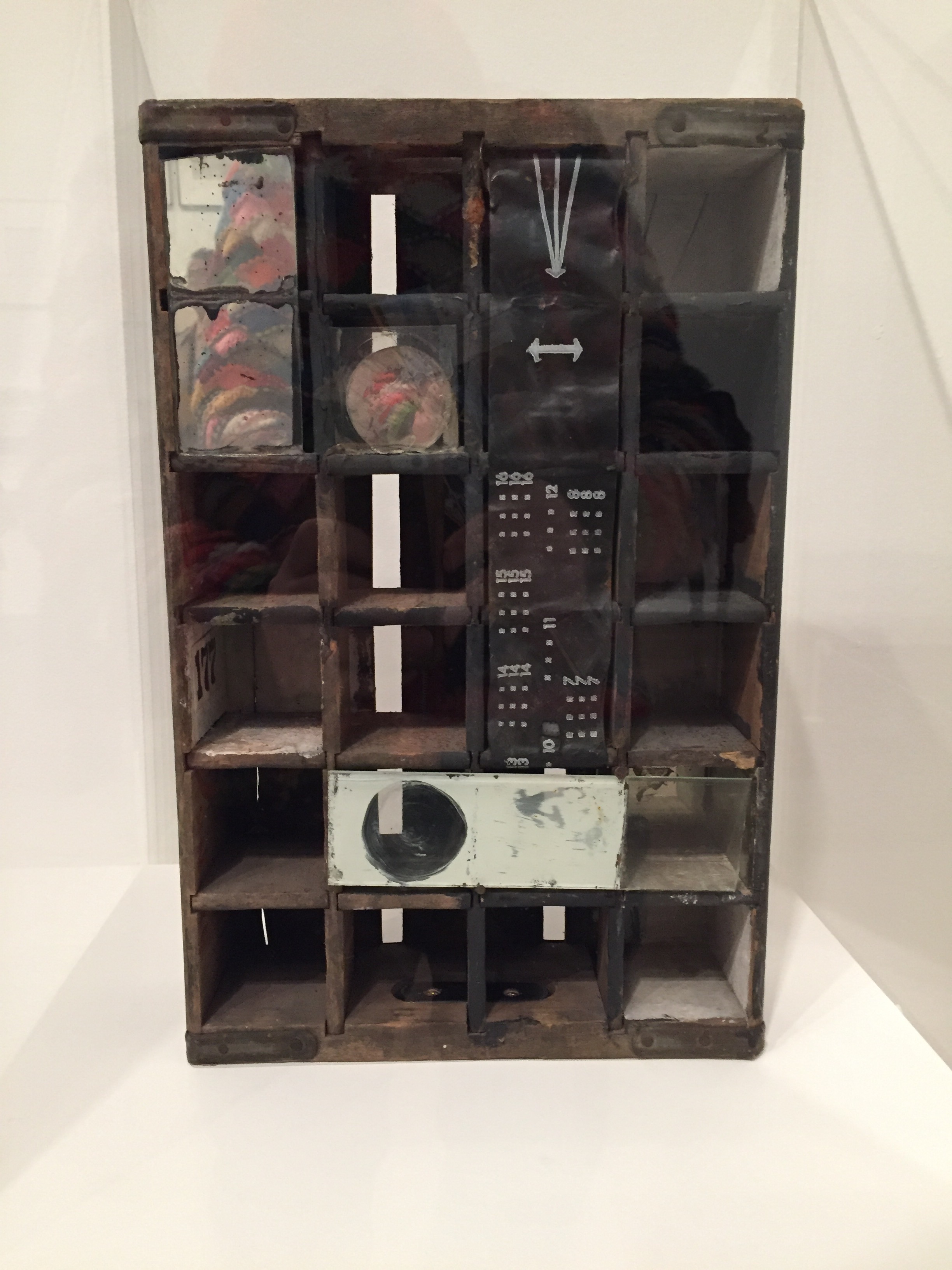 White Painting, 1951, included in Theatre Piece No1 in 1952, a collaboration with Merce Cunningham and John Cage.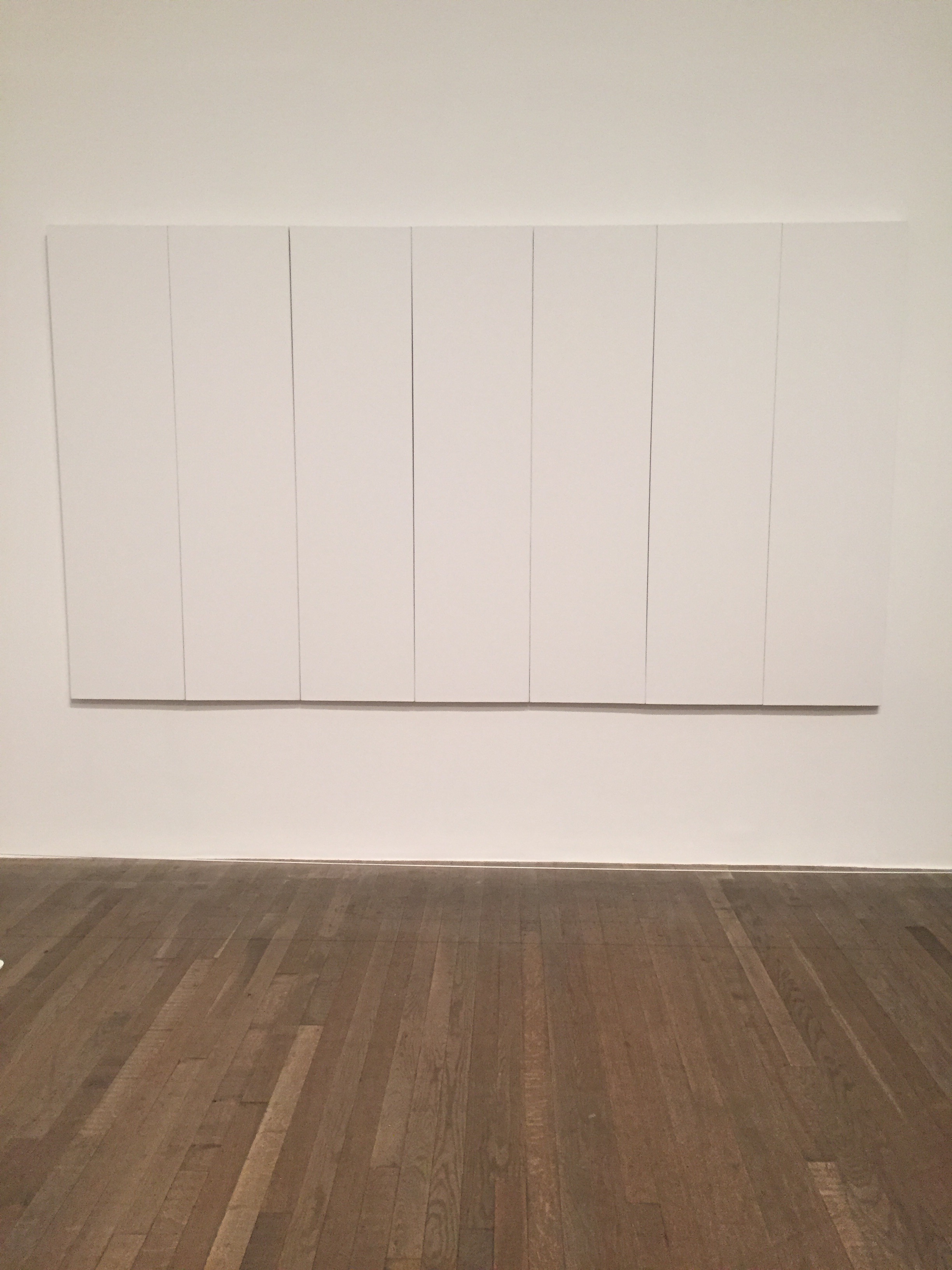 Moments from Minutiae, a collaboration between Rauschenberg and Cunningham.
Red Painting, 1954.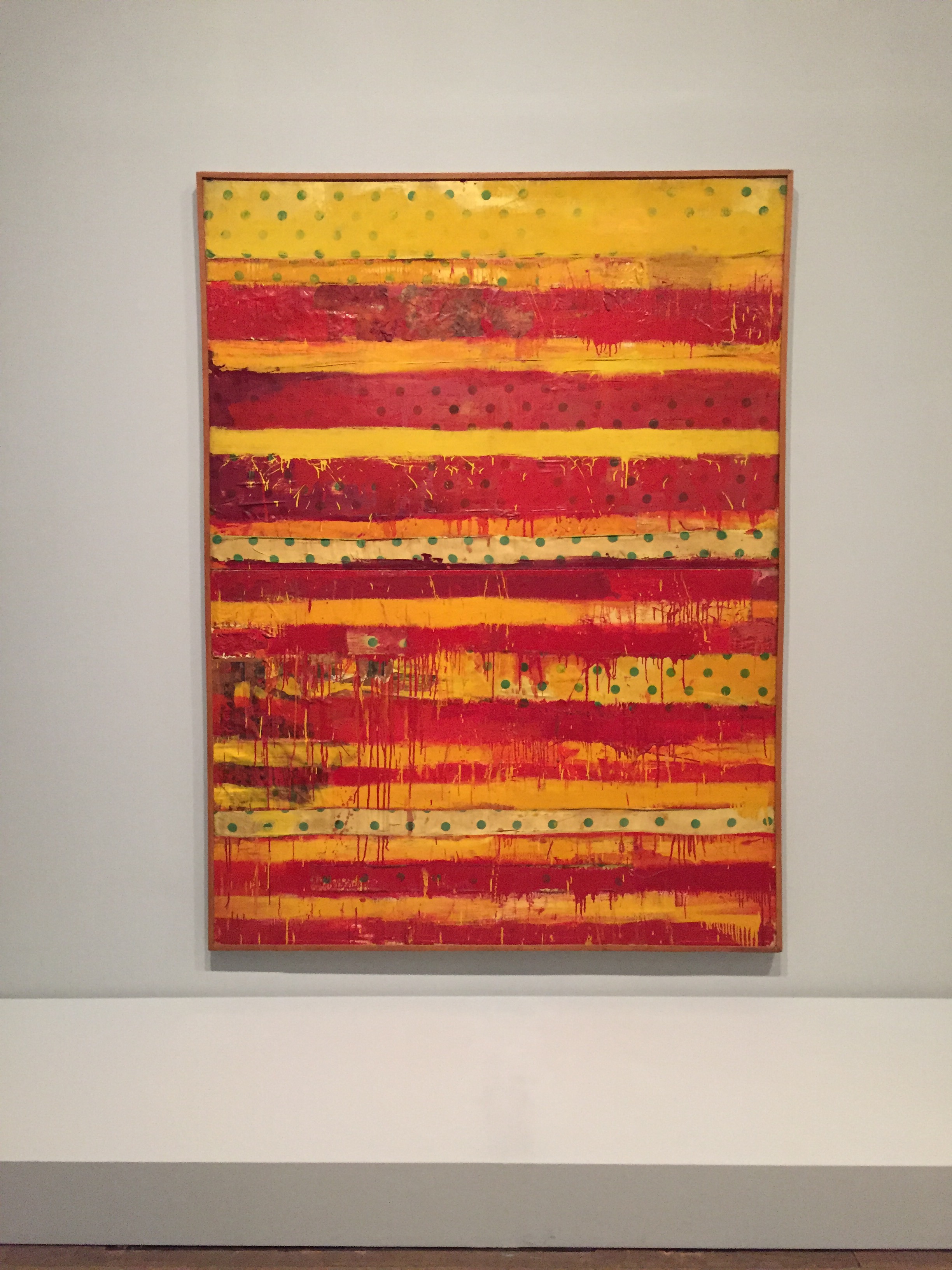 Charlene, 1954.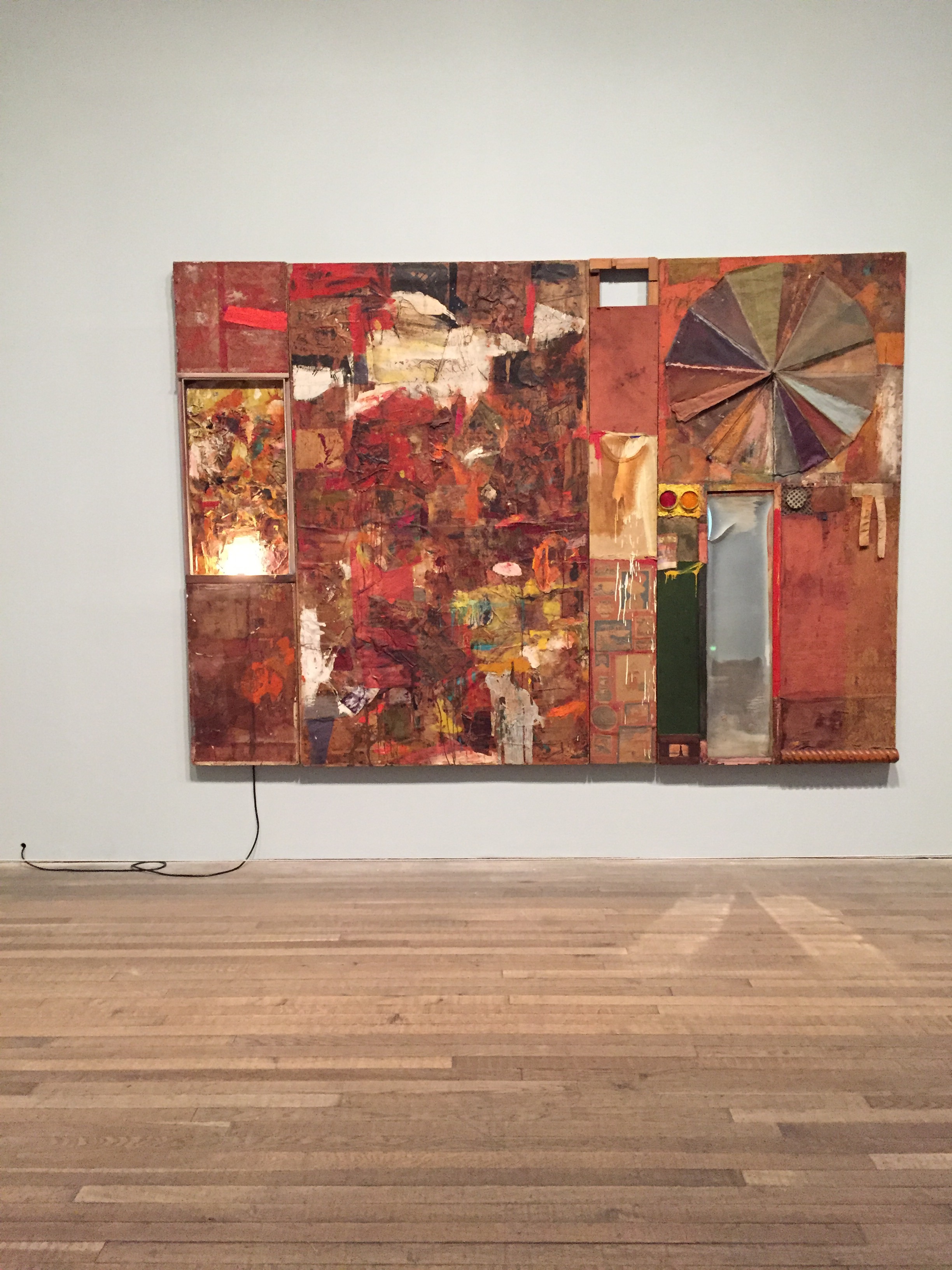 Let's go up close.
A T-shirt.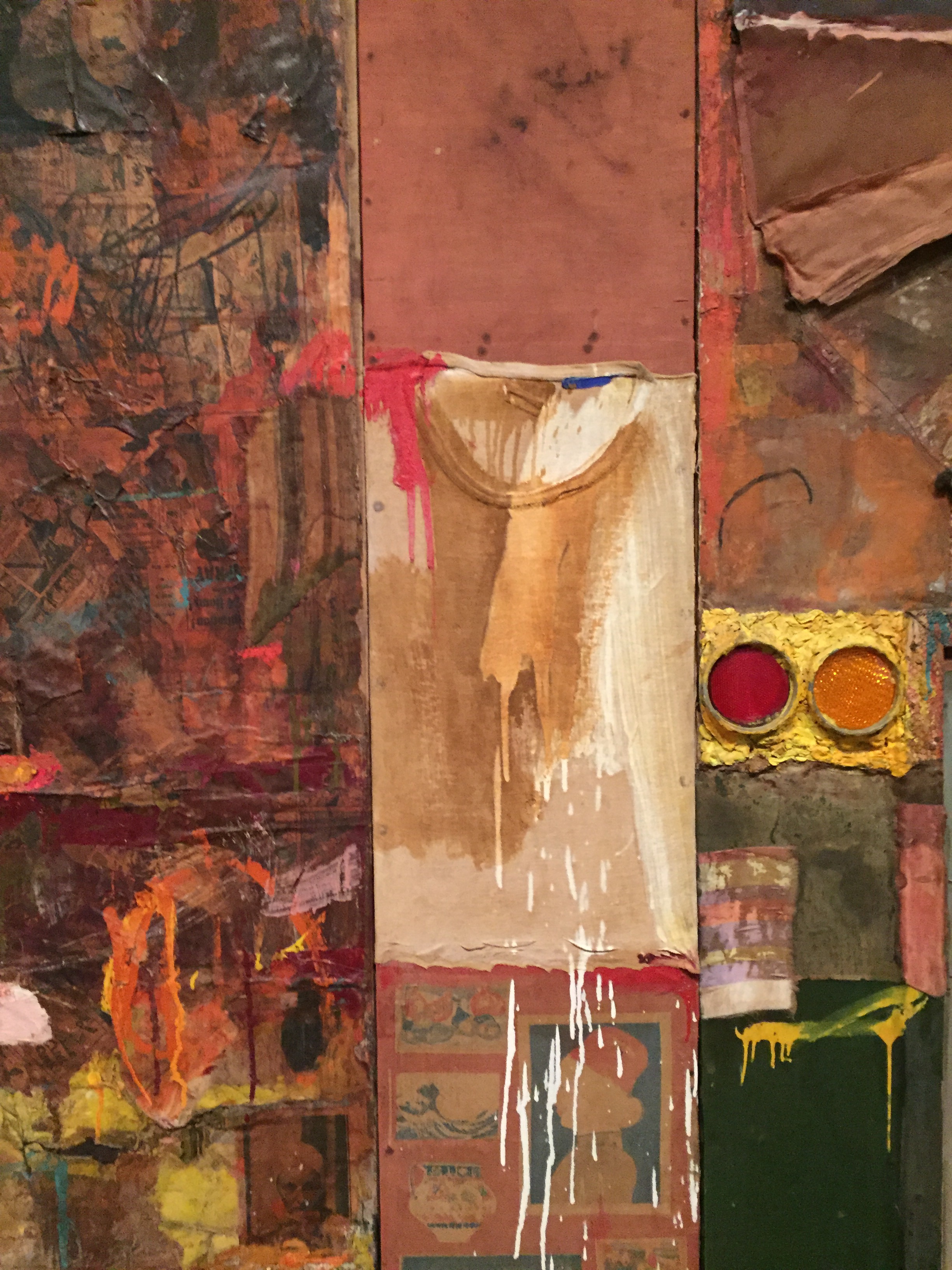 Newspaper.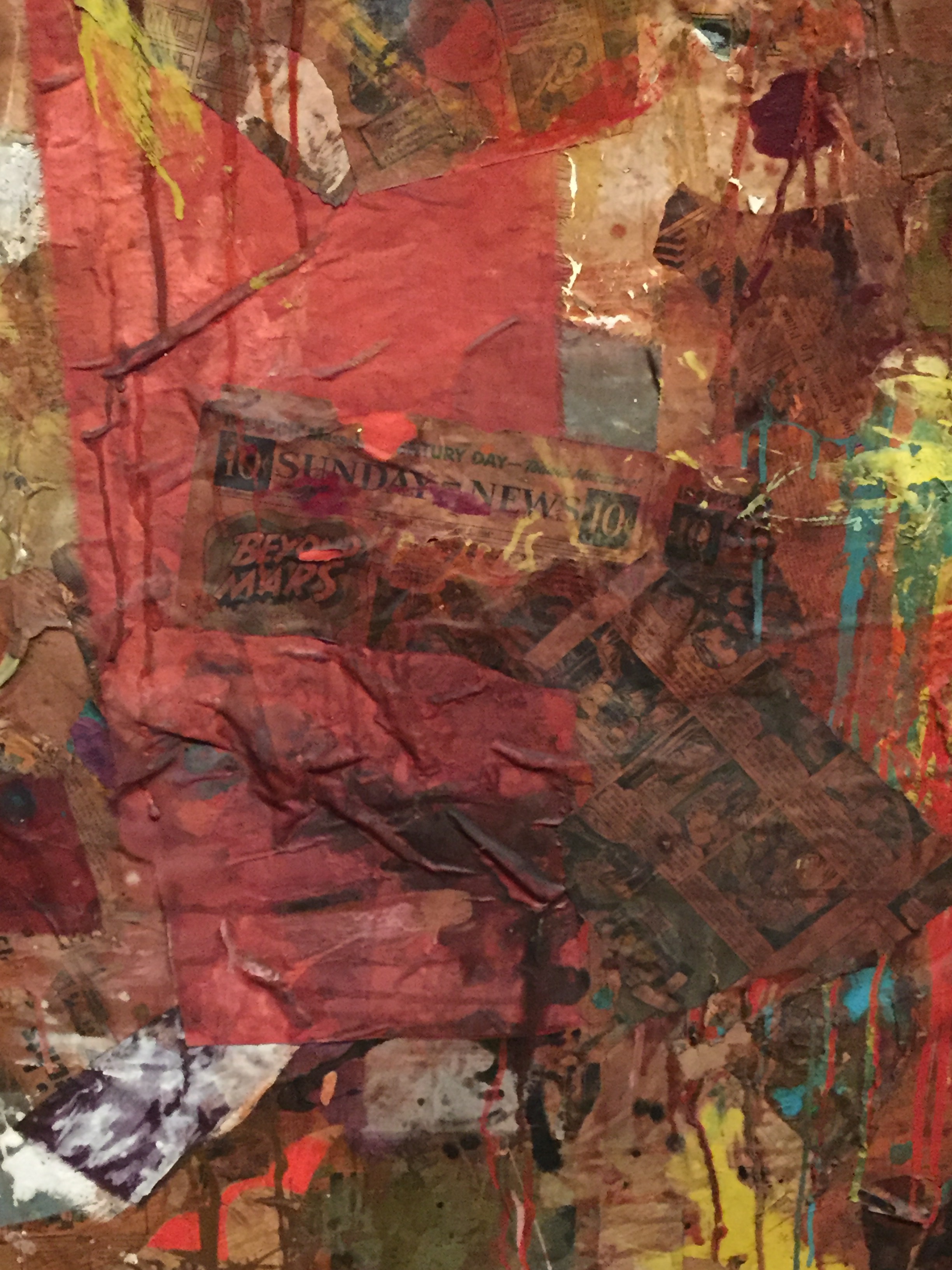 Dots and lace.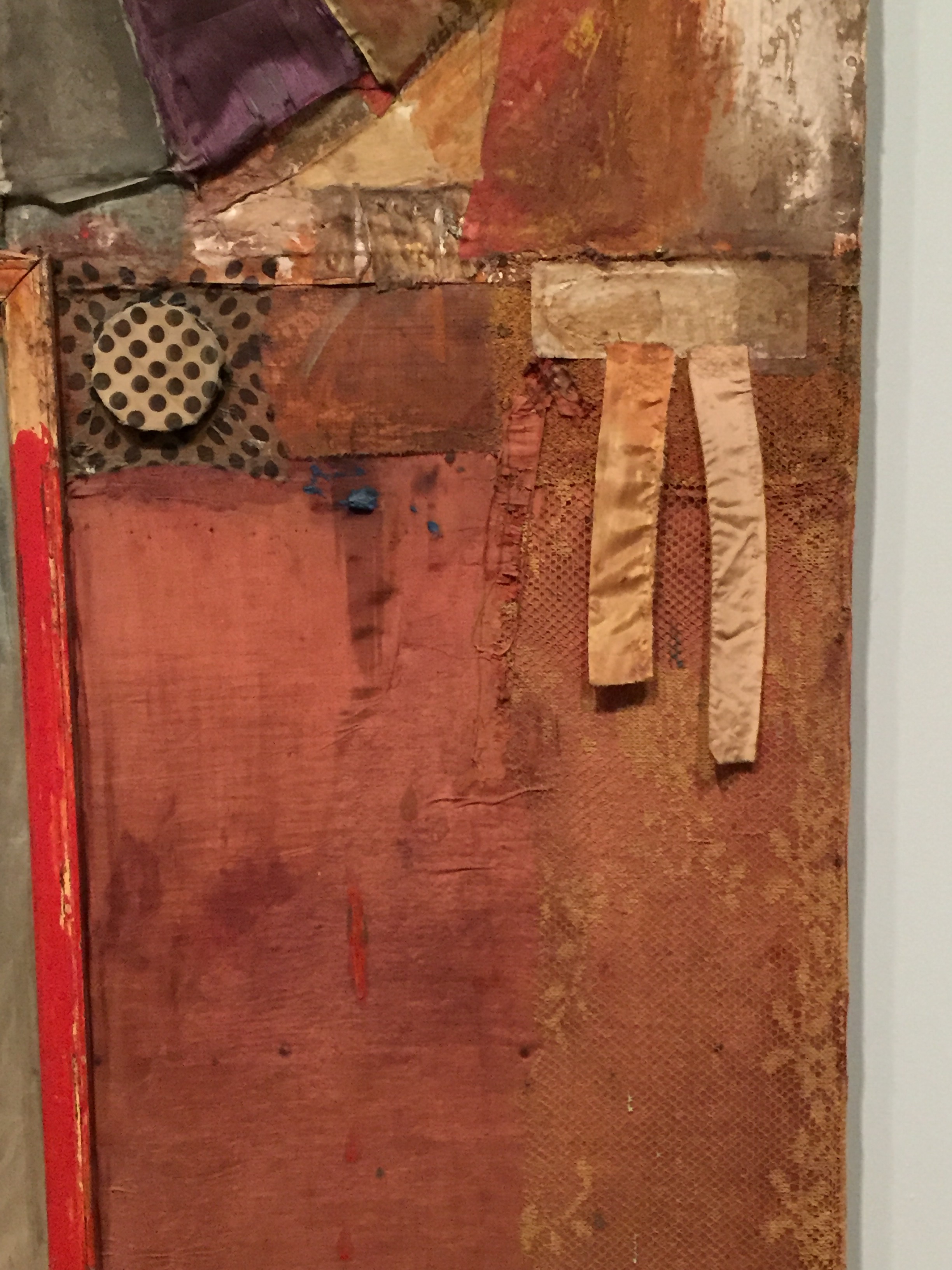 Empire State.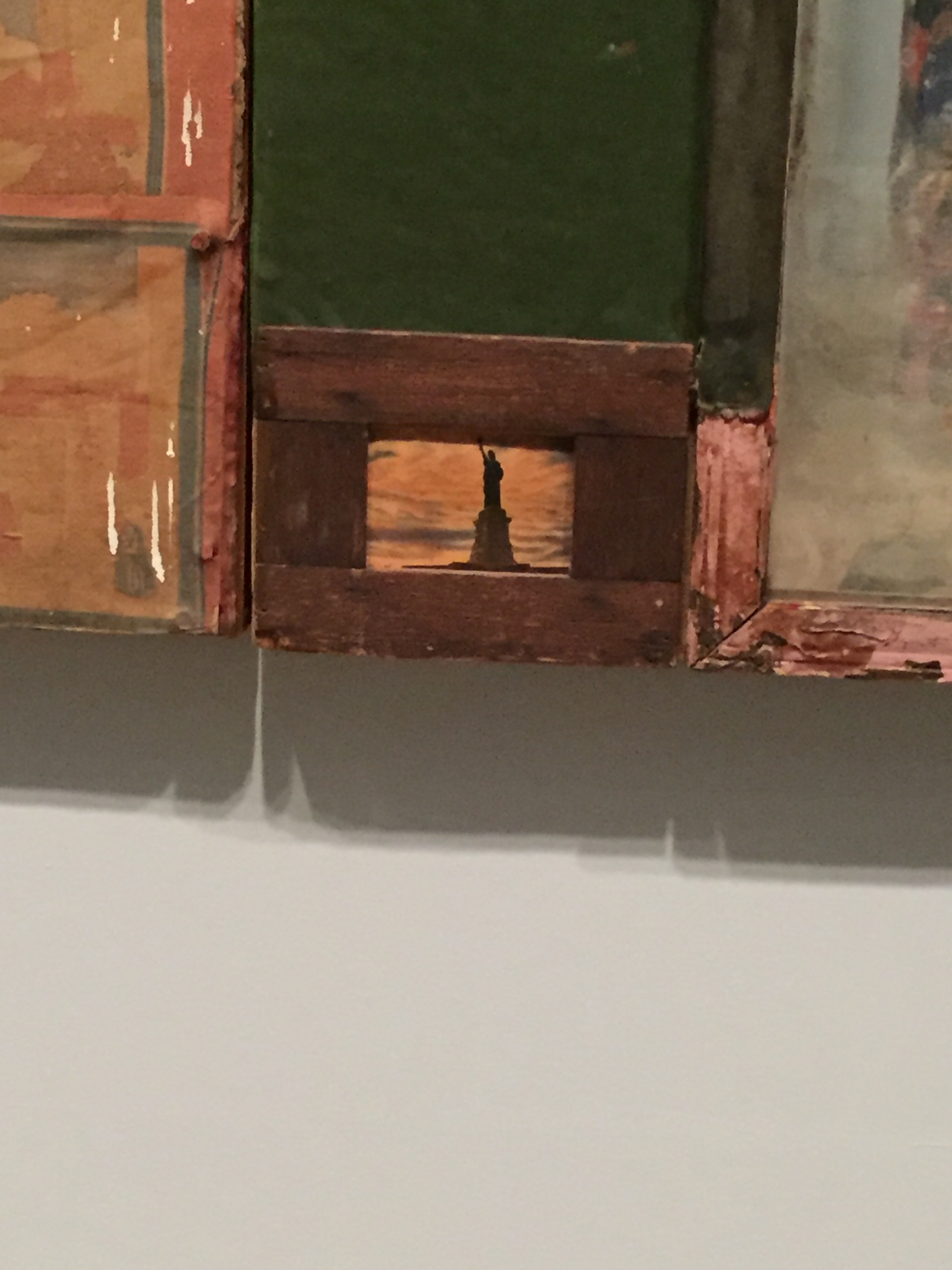 What else?
Short Circuit, 1955, hiding works by Jasper Johns and Susan Weil – Rauschenberg had been accepted into an annual show at the Stable Gallery, Johns and Weil hadn't.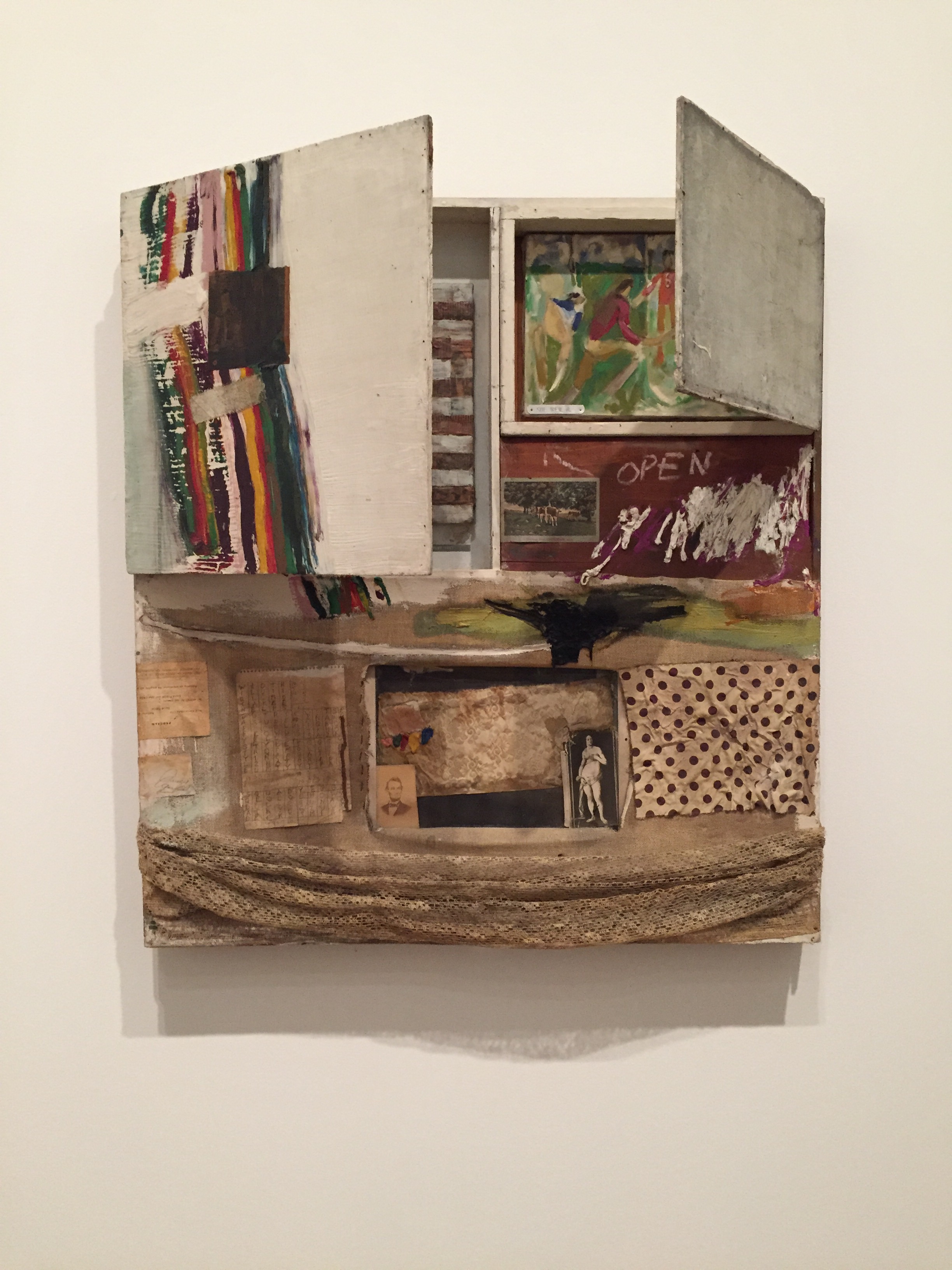 Gift For Apollo, 1955.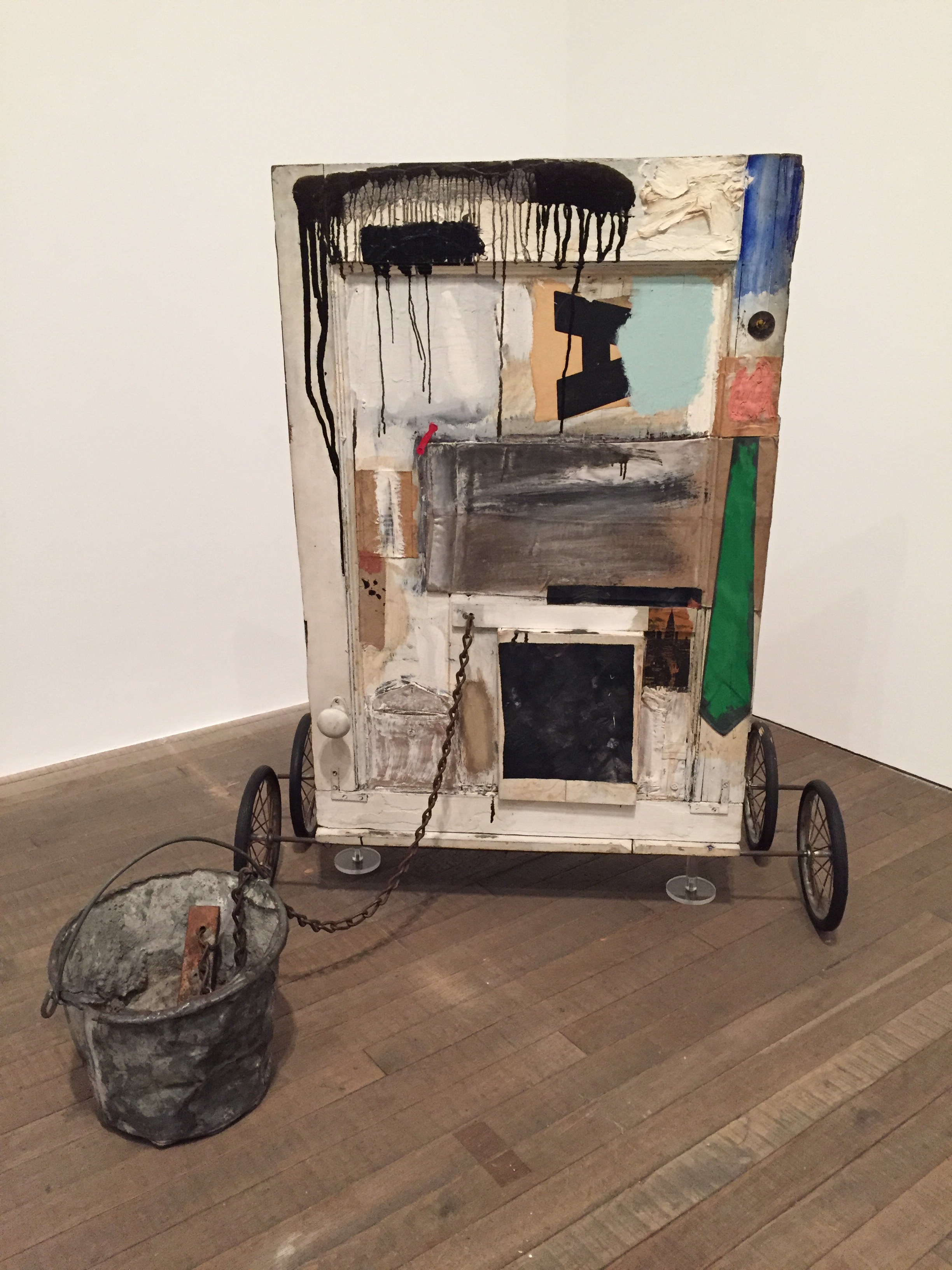 The taxidermied angora goat and tyre known as Monogram, 1955-59.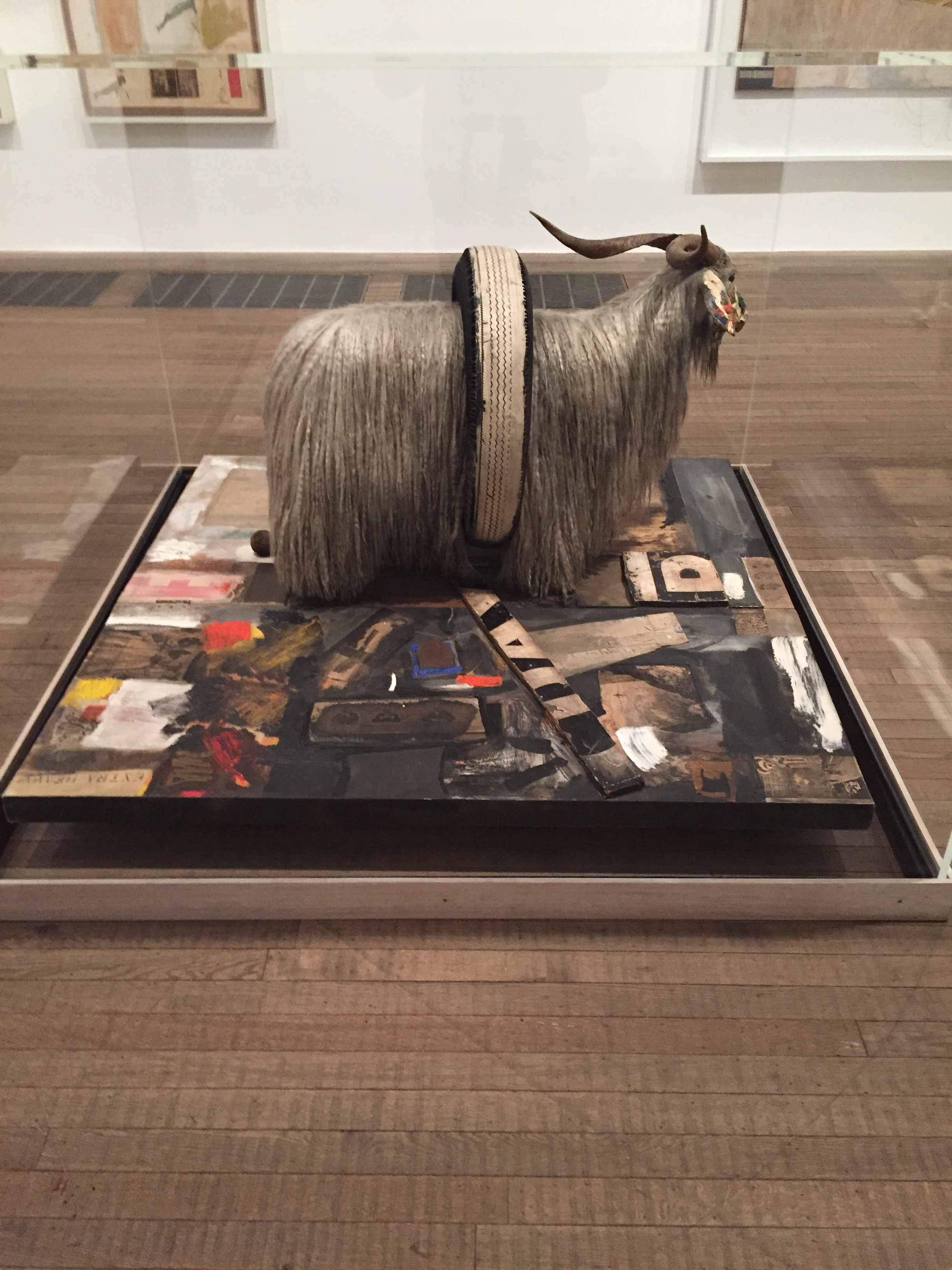 From the front.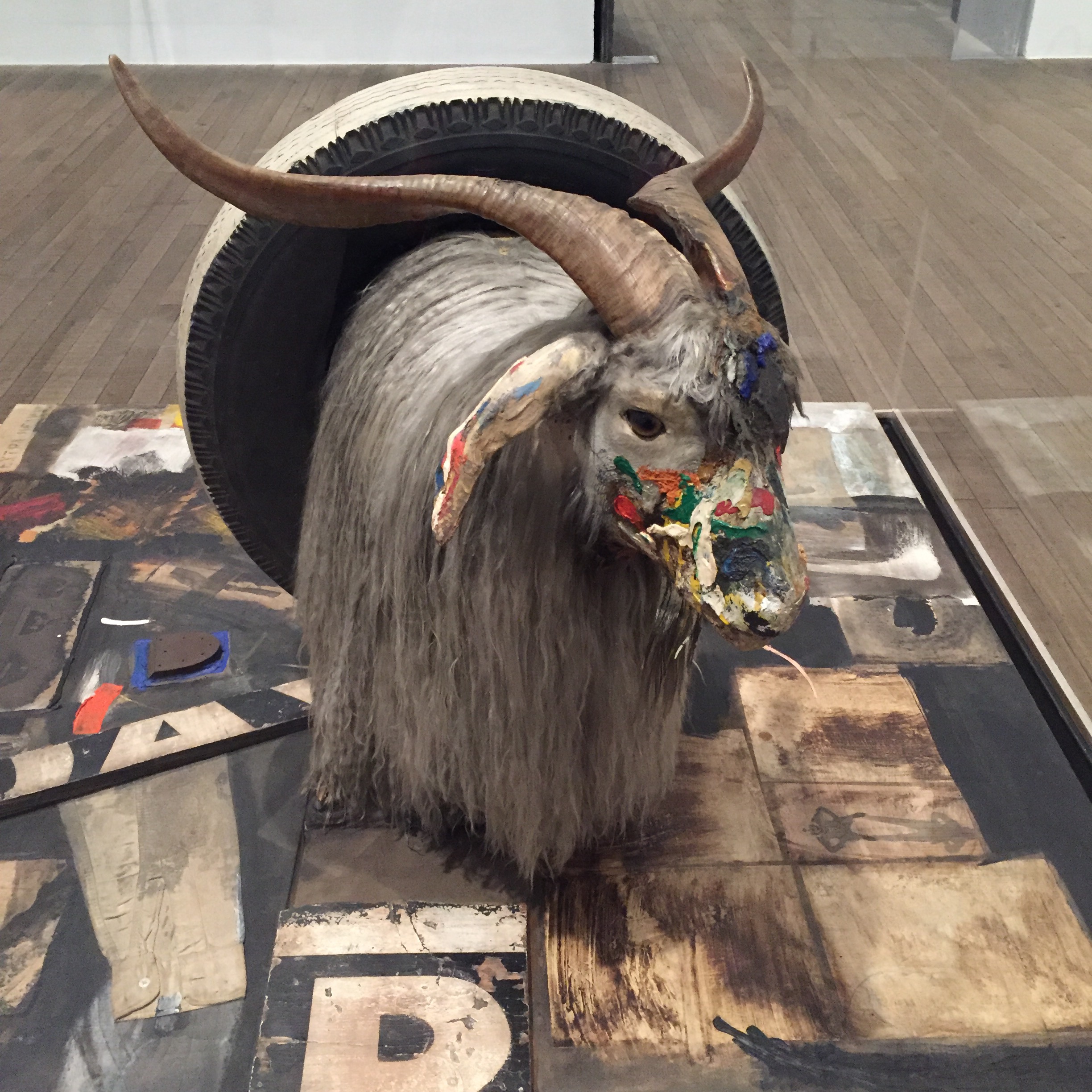 The amazing amazing Bed from 1955.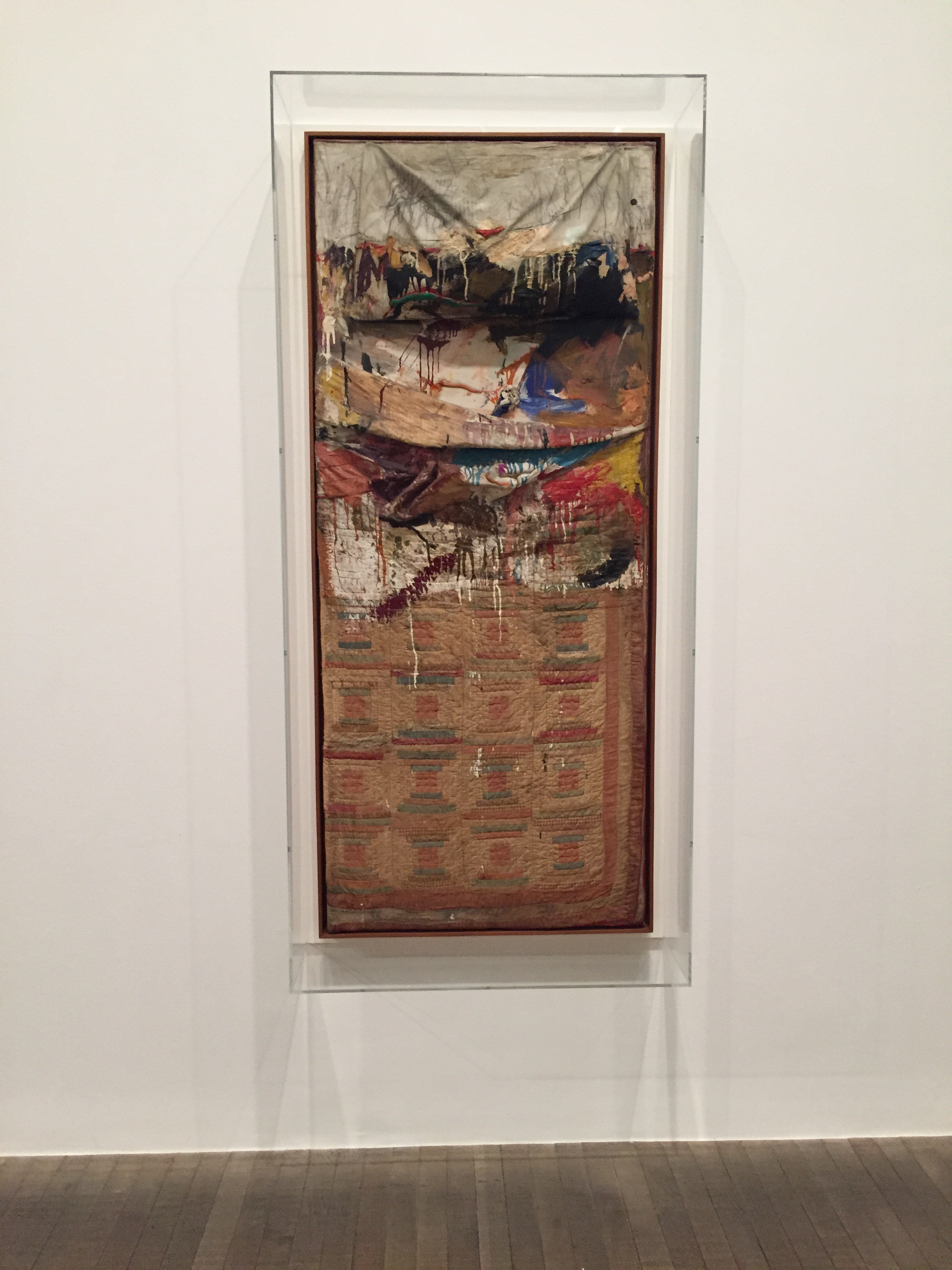 Gold Standard from 1964 is heaven.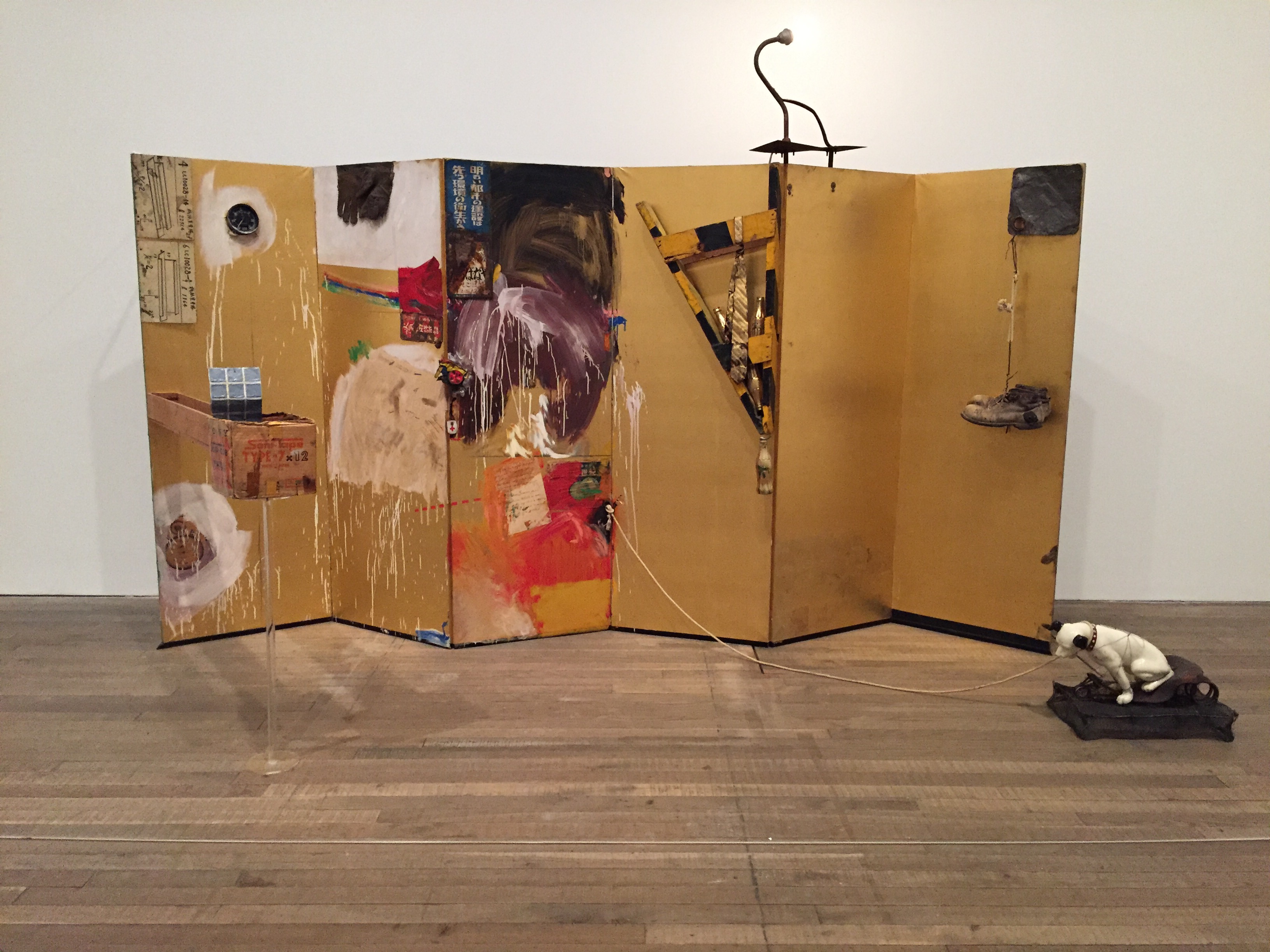 Up close.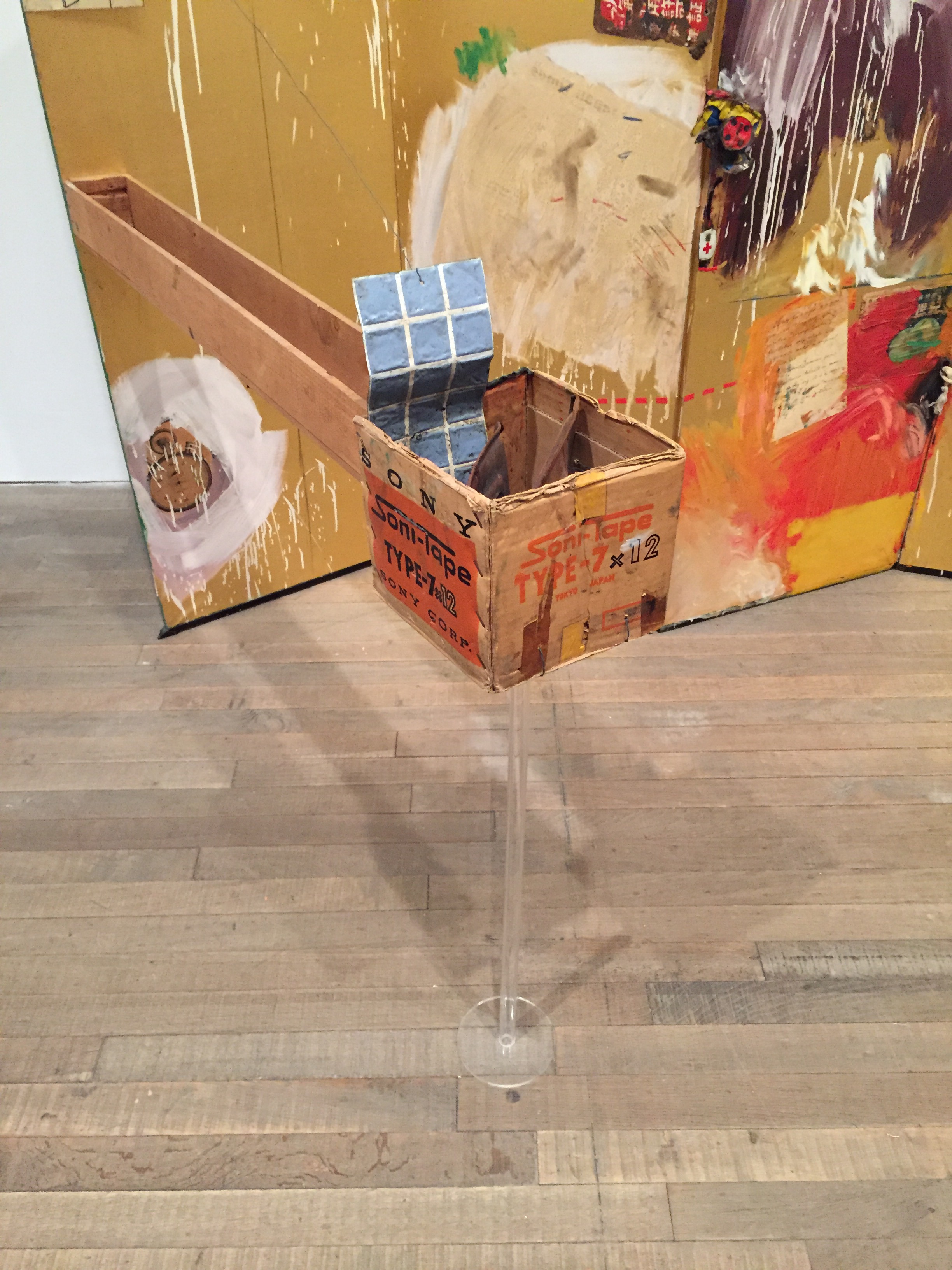 Black Market, 1961.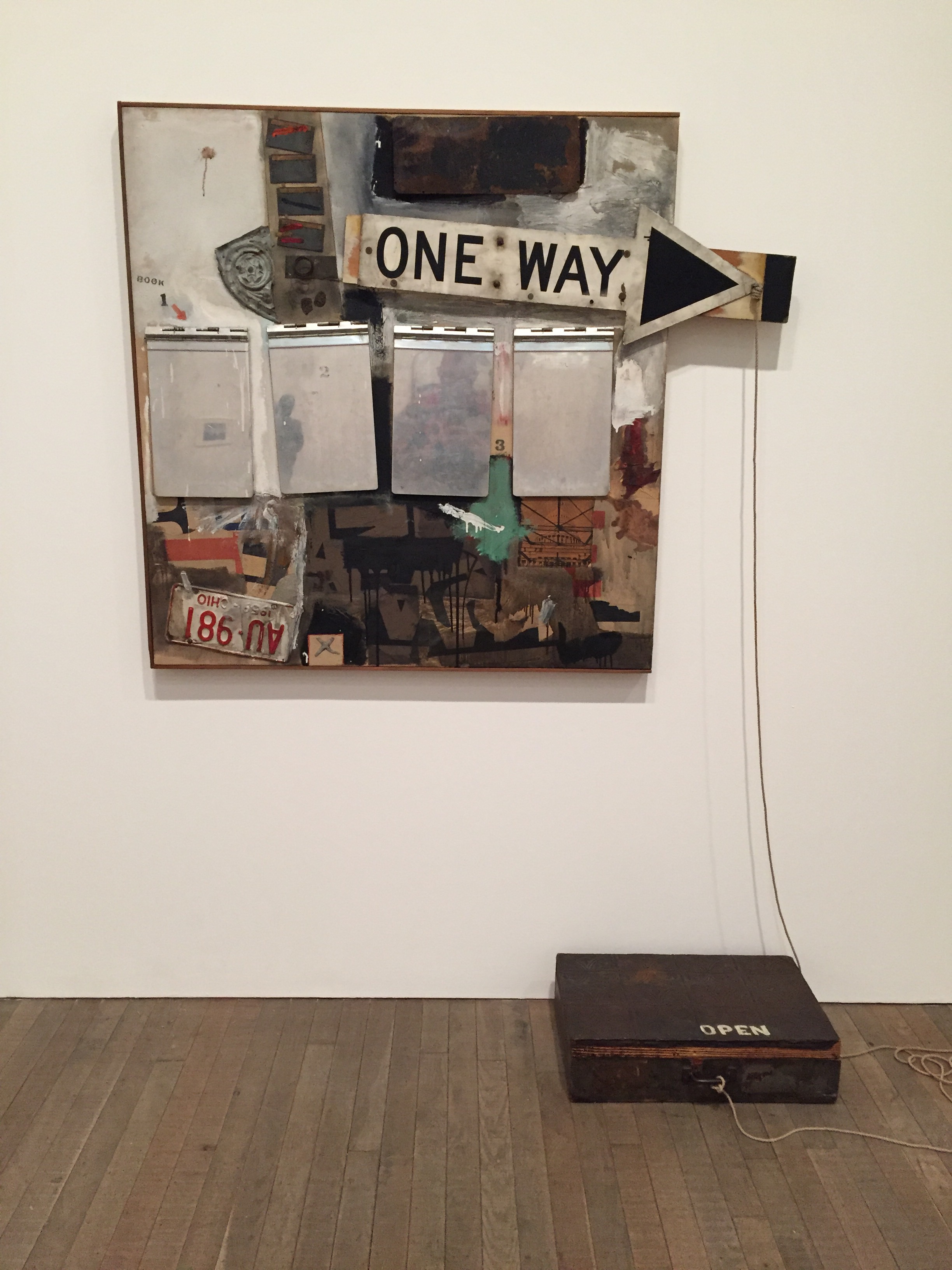 Ace, 1962.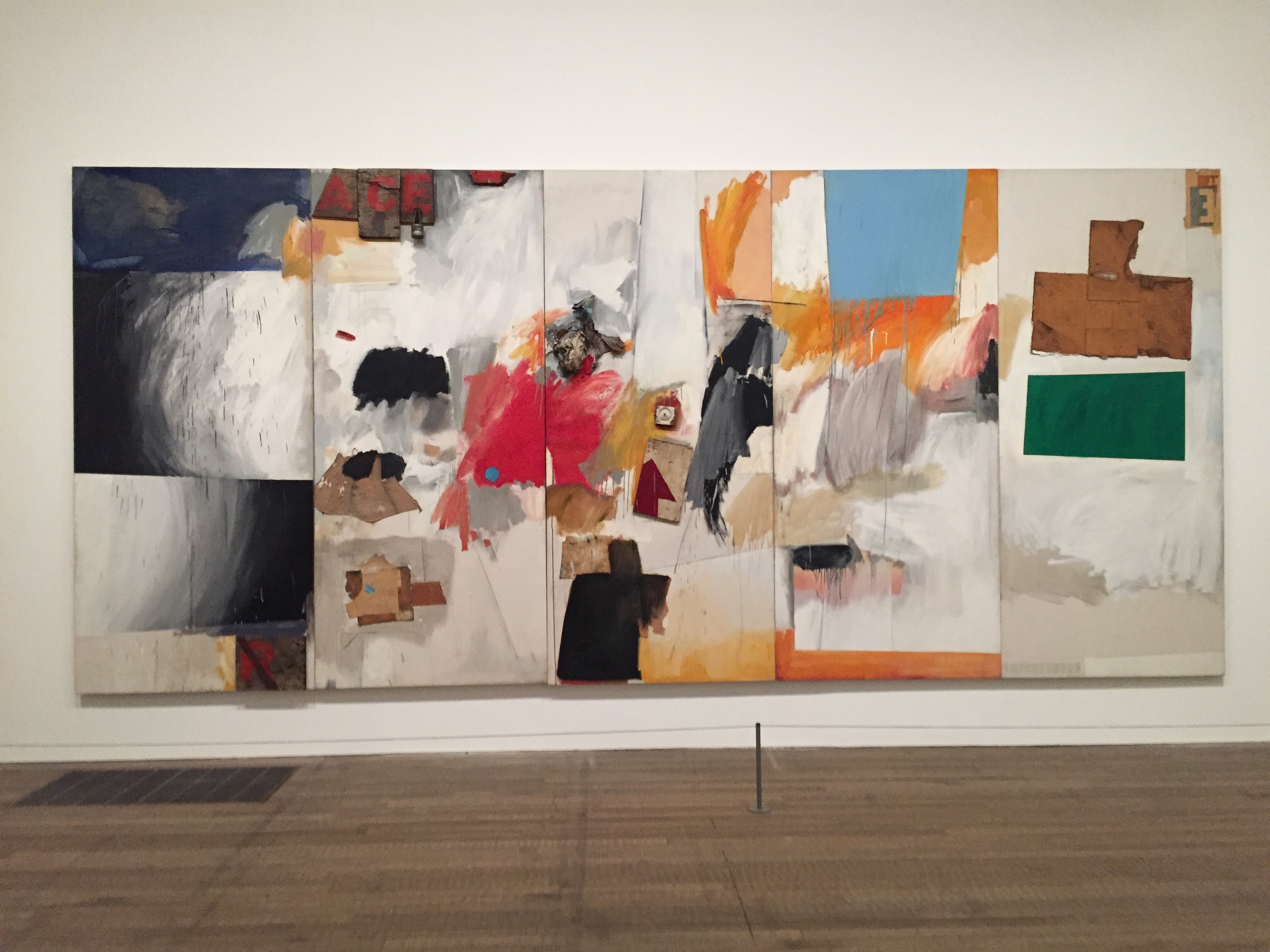 Up close.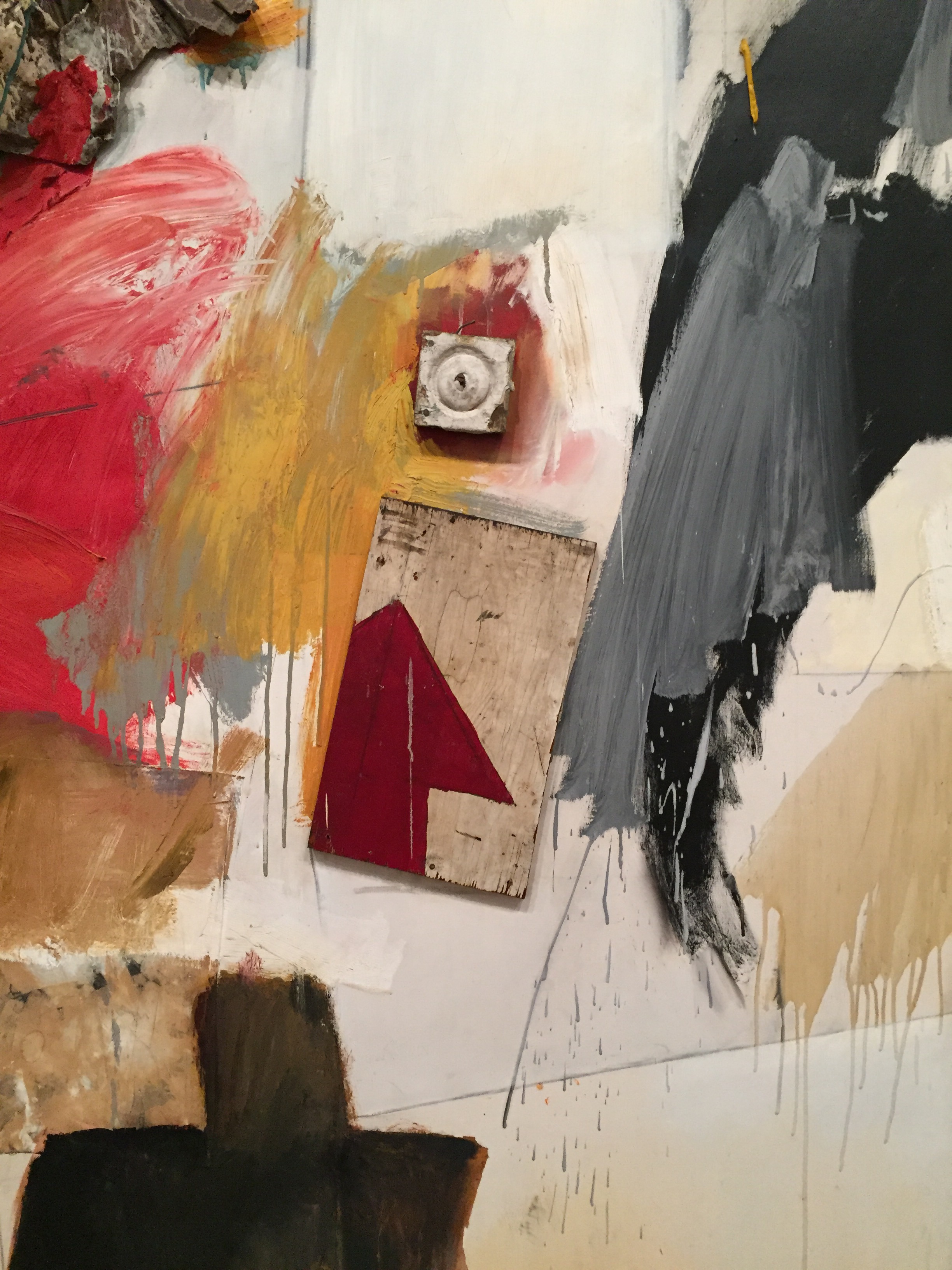 More.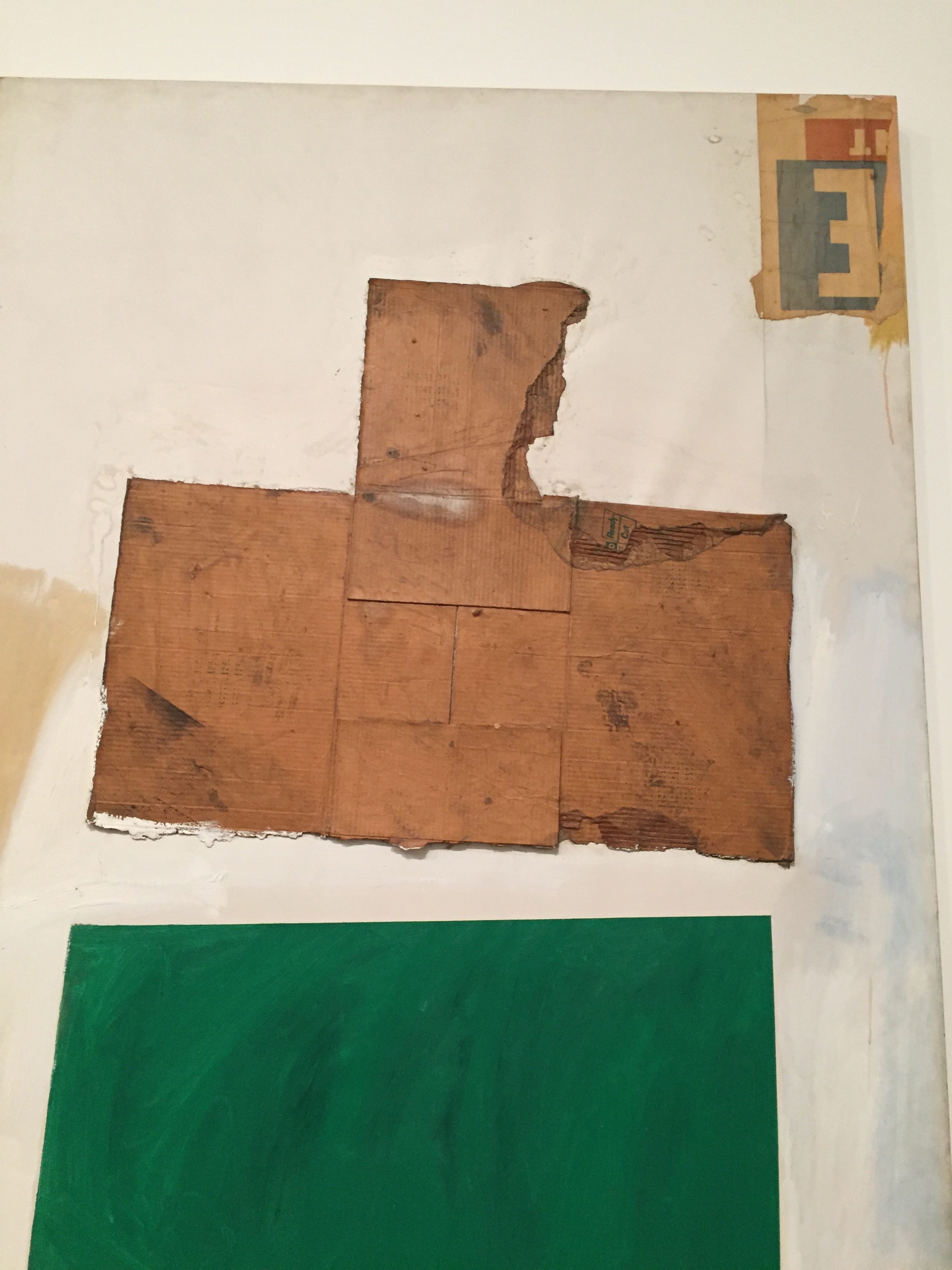 Name.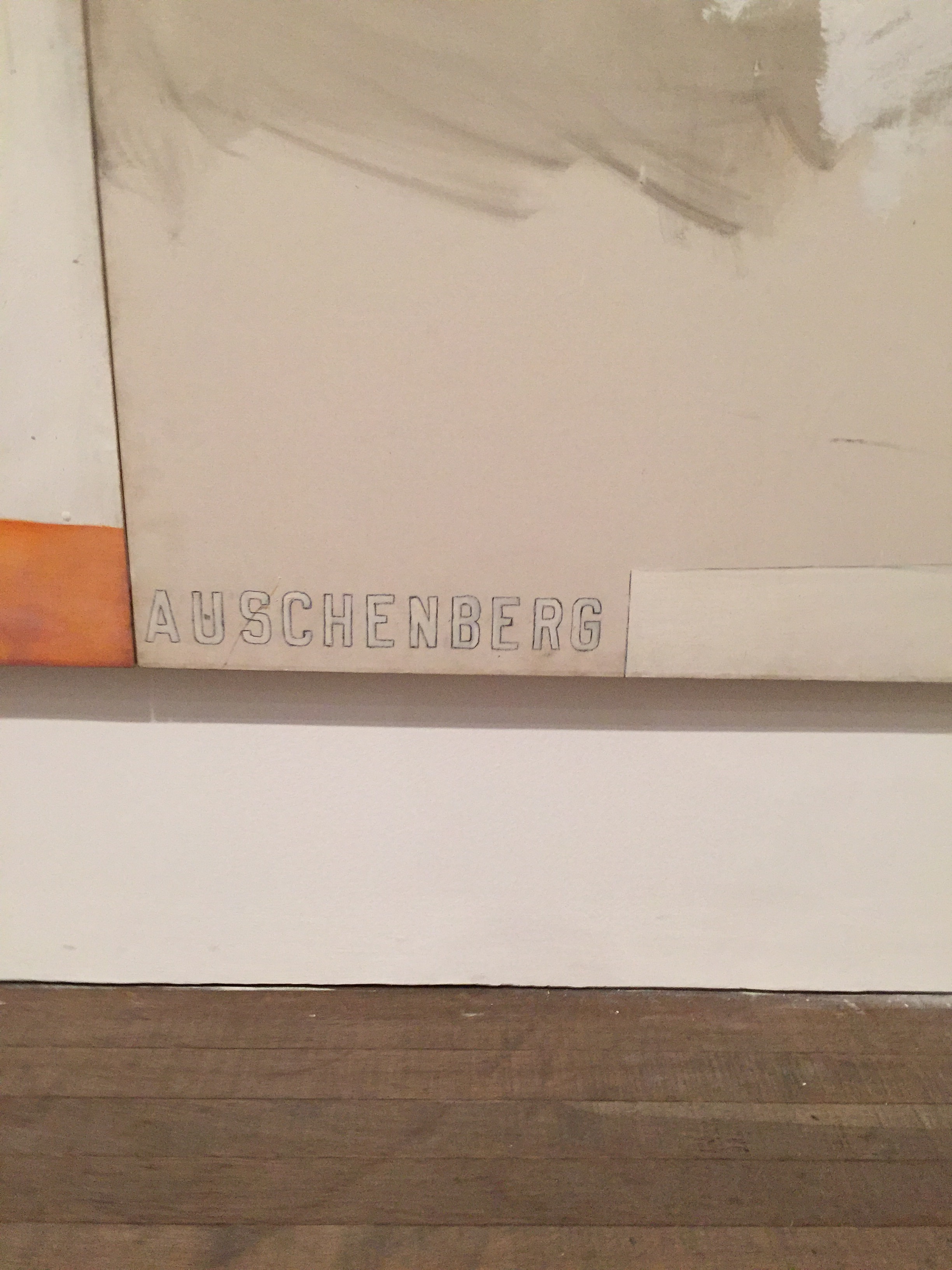 The silkscreens: probably the most famous works, and here they feel the most flat.
Retroactive II, 1964.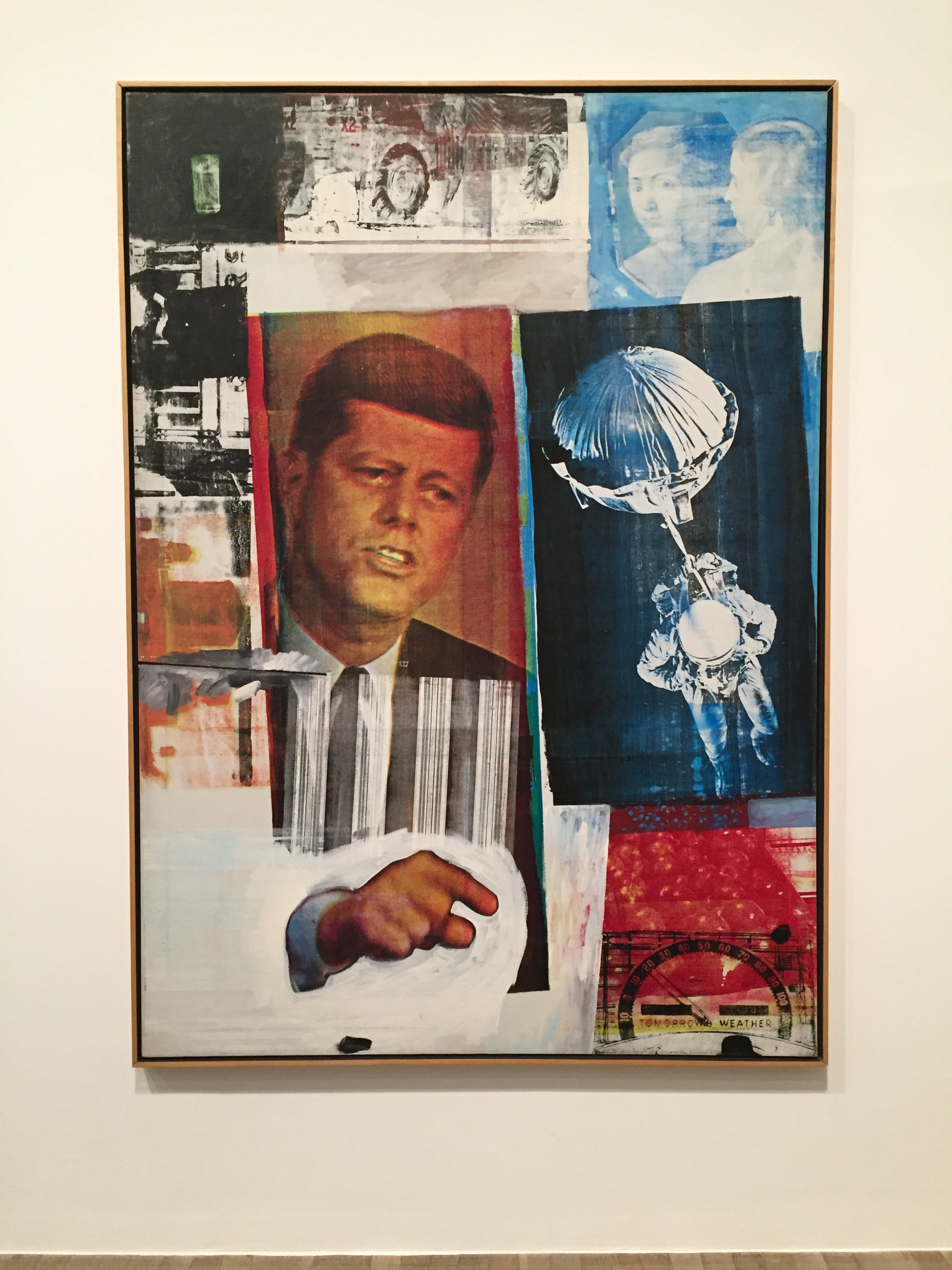 Tracer, 1963.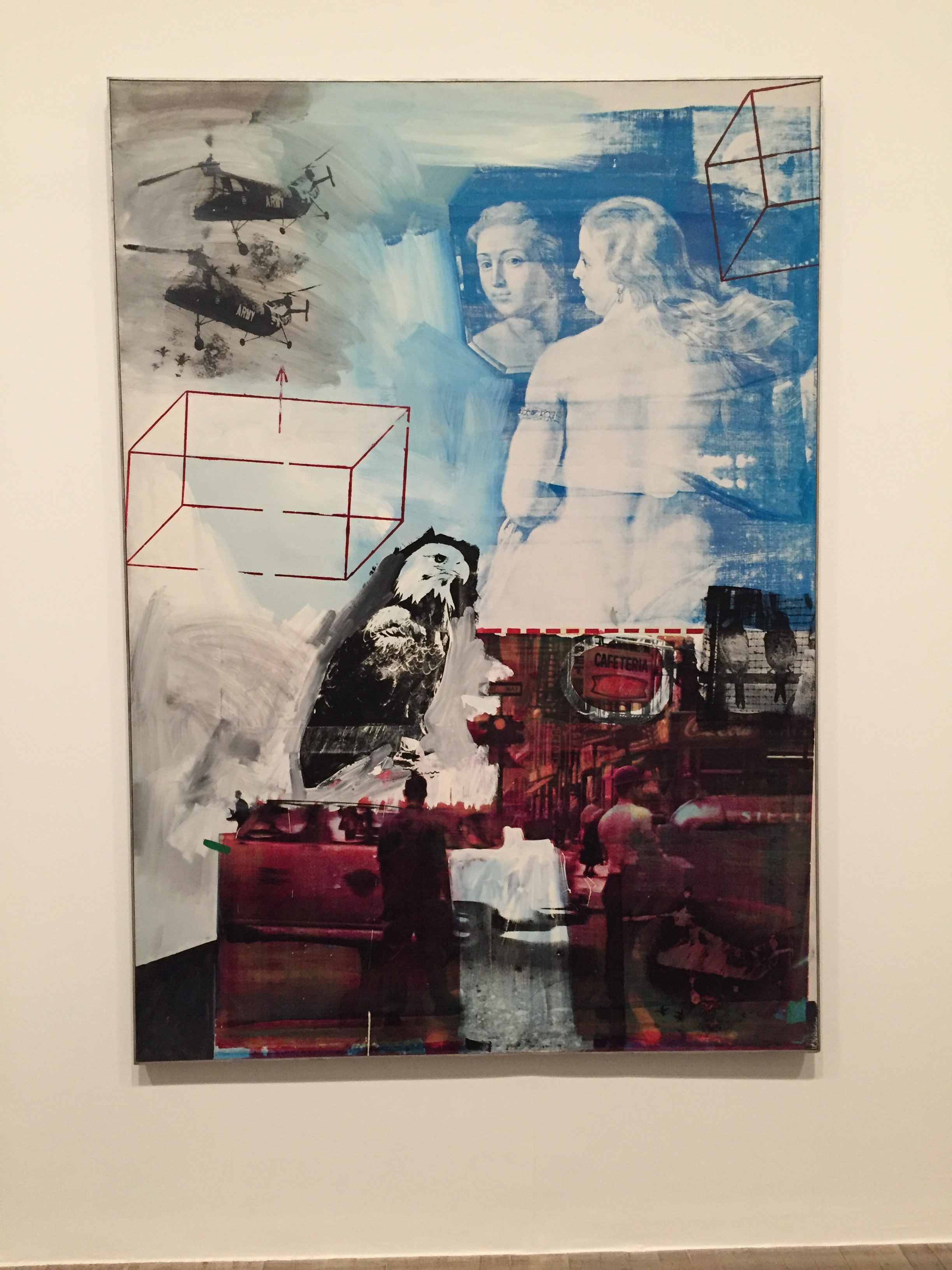 The wall text is clear to state that when these silkscreens became to popular in 1964, he destroyed those that were left in his studio.
His was another path away from easy fame.
Facile statement of the day: Rauschenberg was hot.
Here's a photo of him performing in a piece he choreographed: Pelican.
That's him at the back.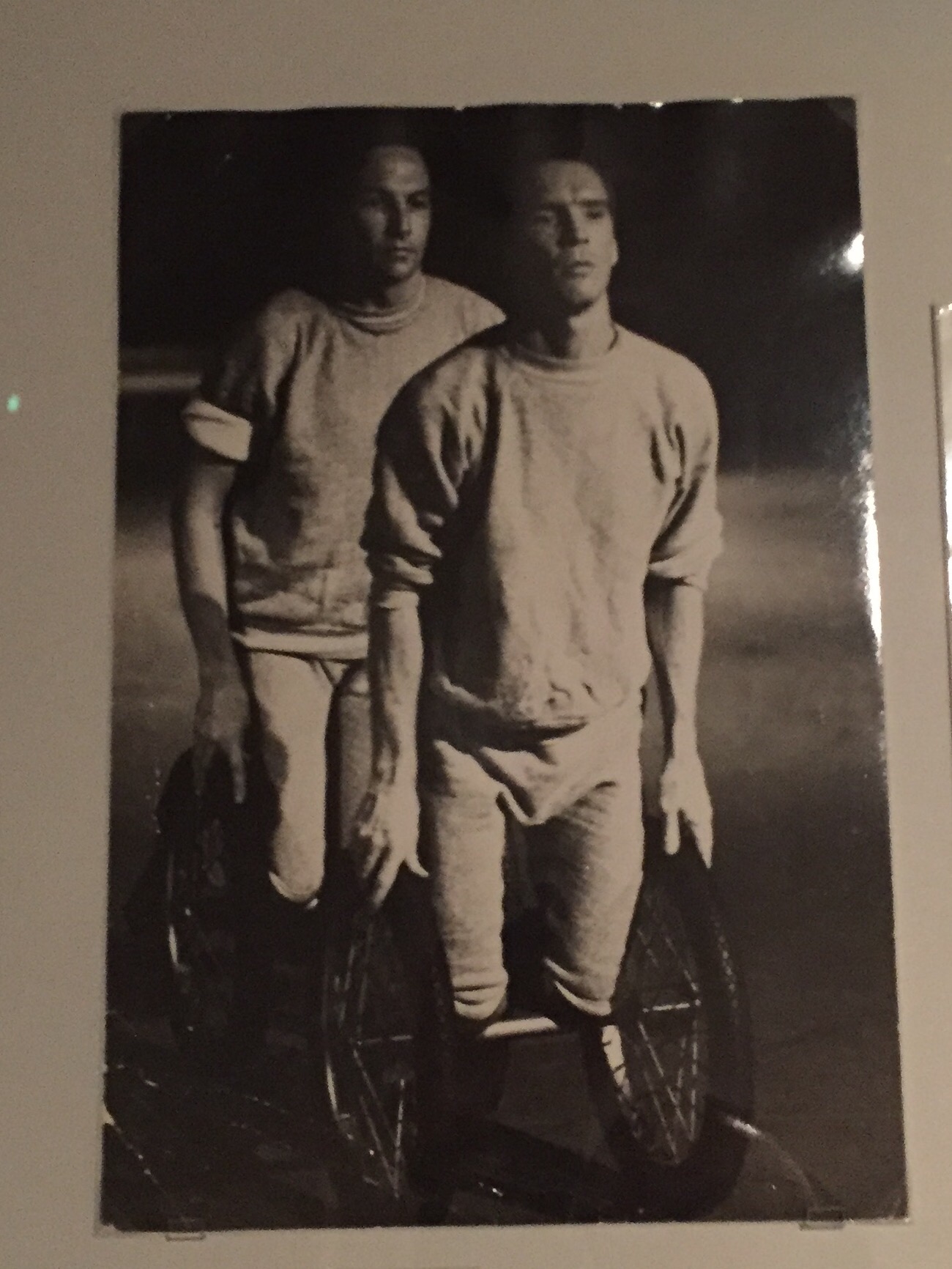 That pool of mud: Mud Muse.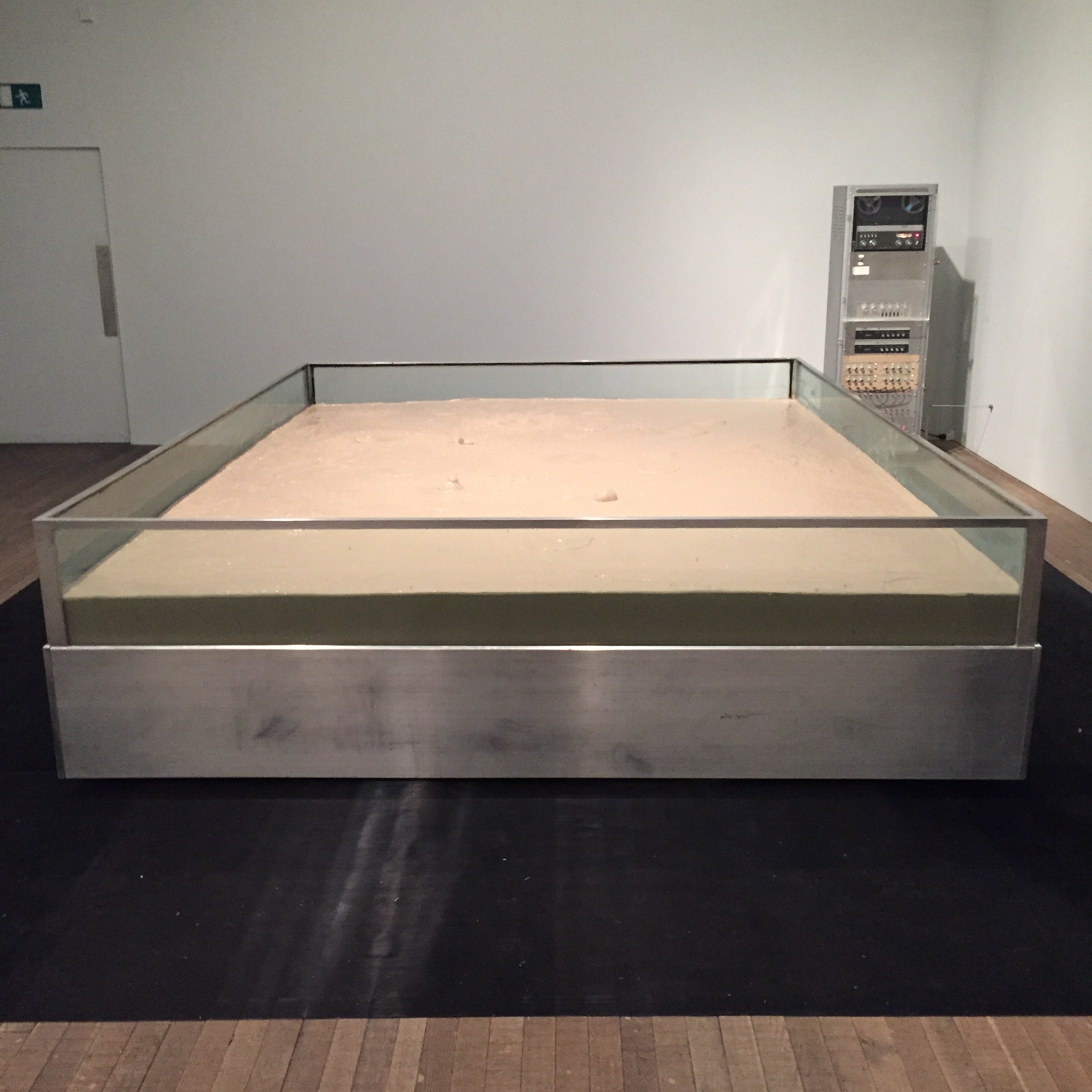 It bubbles. It makes noise. It's amazing.
My favourite works in the entire show are of cardboard, from when Rauschenberg has moved away from New York to Captiva, Florida.
He was 45 at the time.
A nice age to move from city to sea, don't you think?
Nabisco Shredded Wheat (Cardboard), 1971.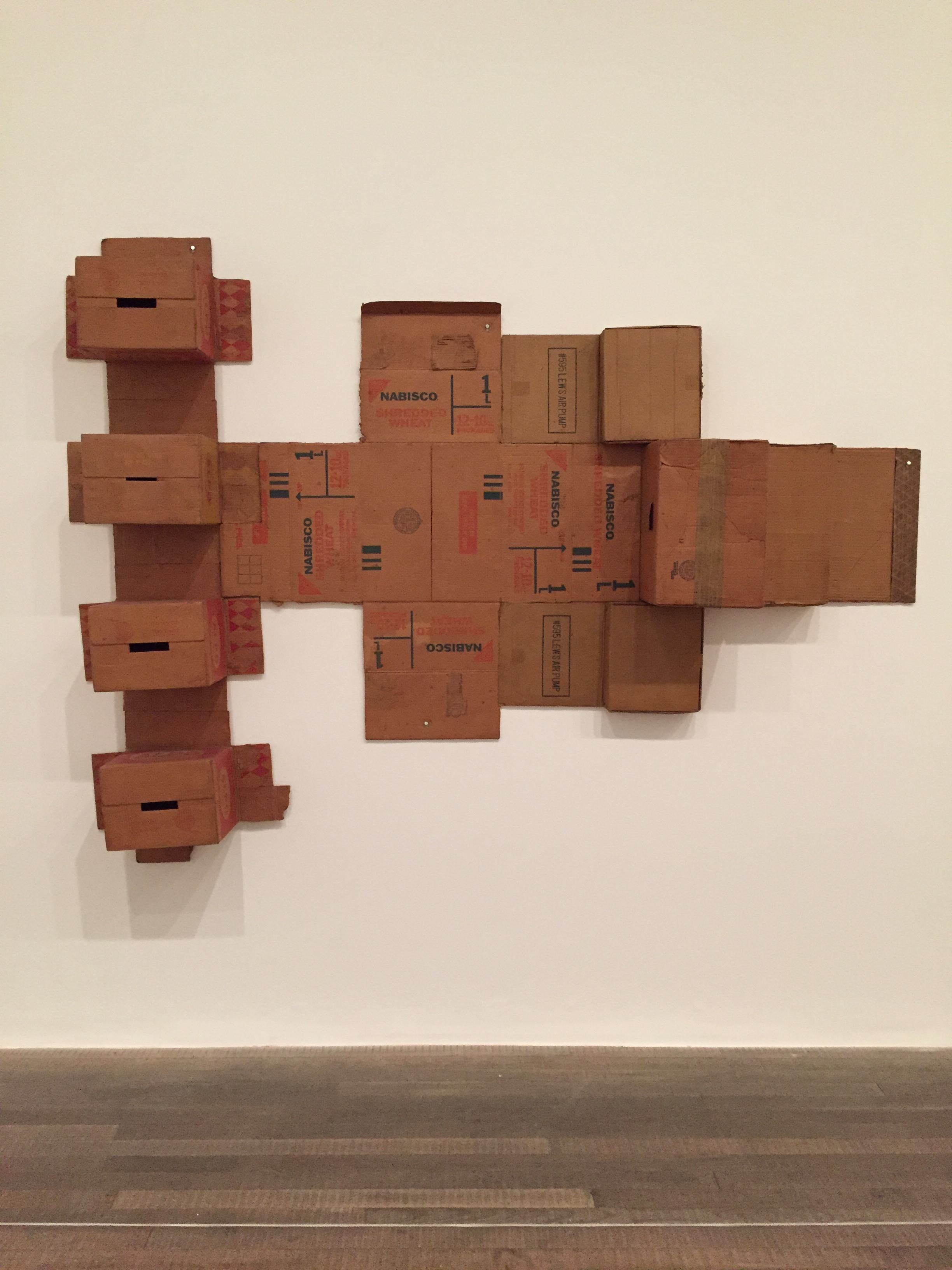 Volon (Cardboard), 1971.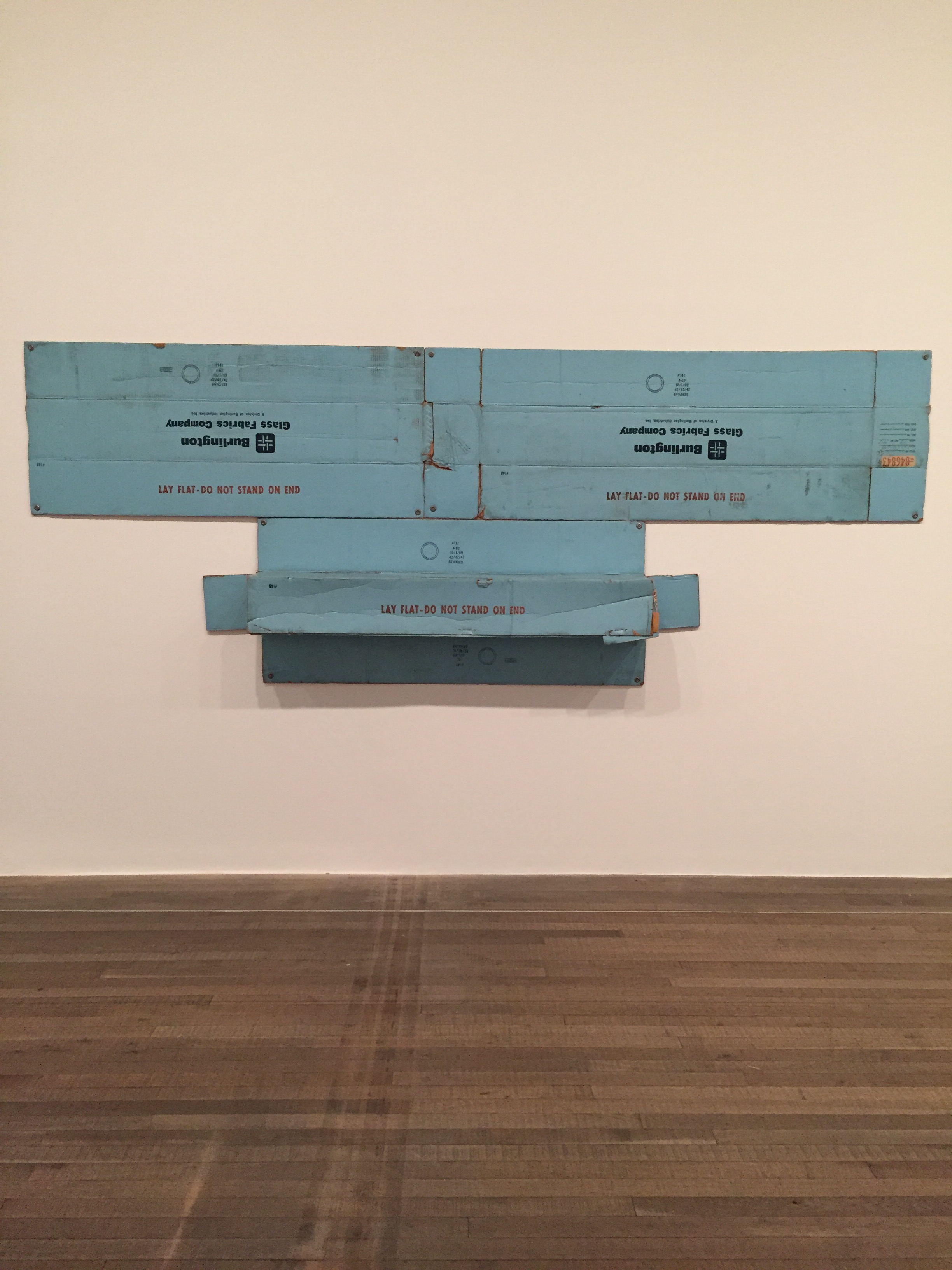 National Spinning/Red/Spring, 1971.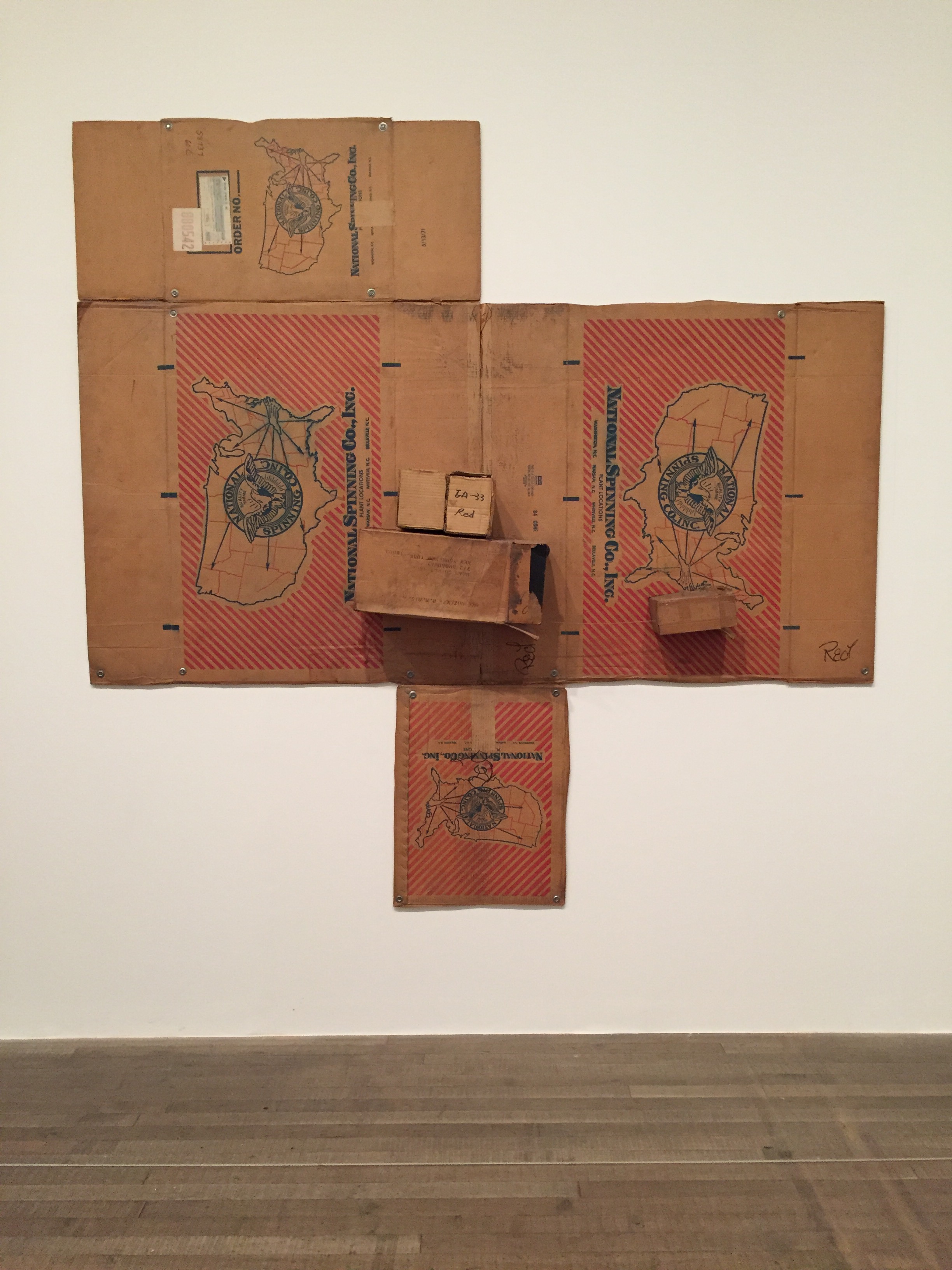 Fabric works.
Mirage (Jammer), 1975.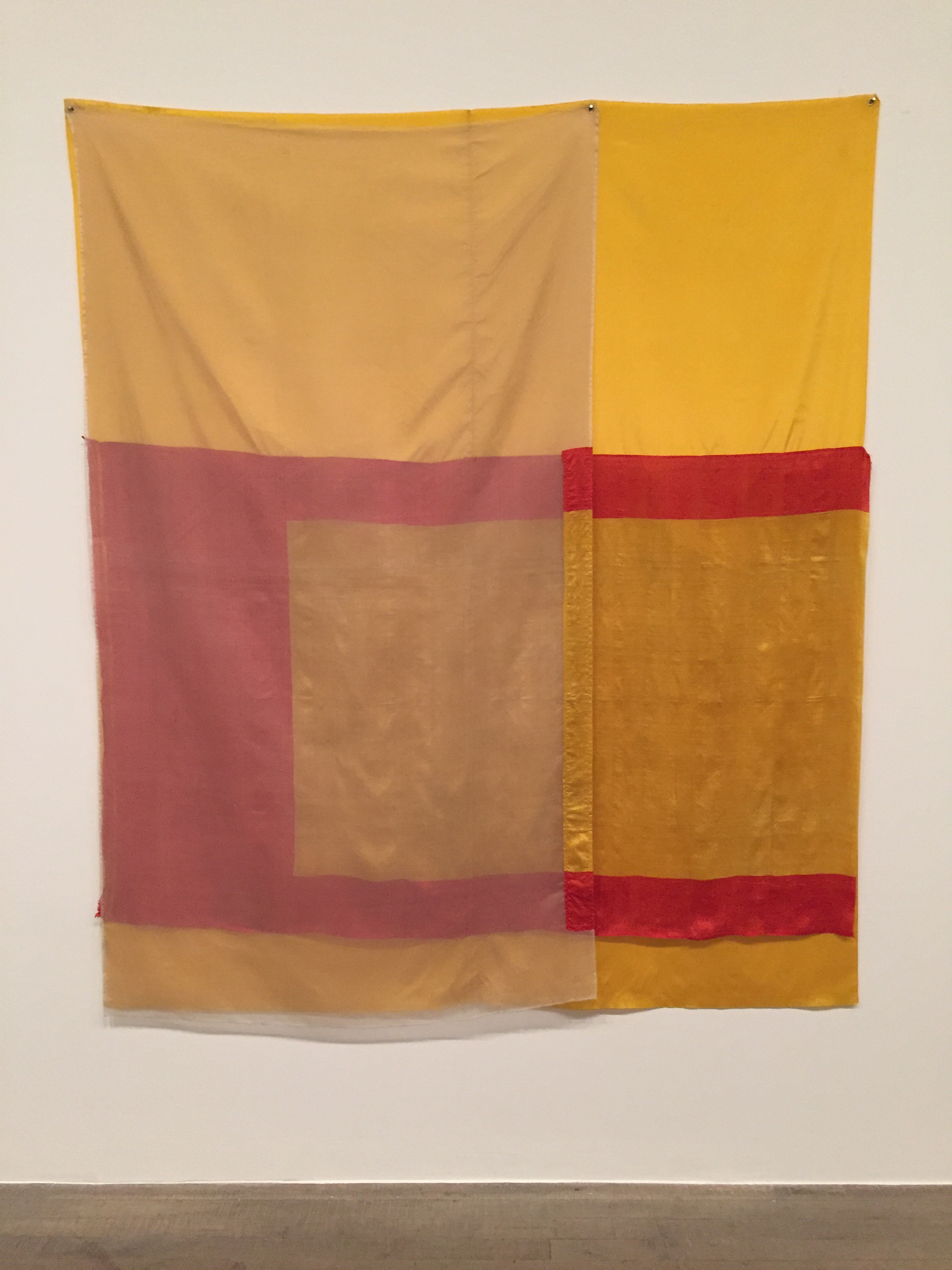 Untitled (Jammer), 1975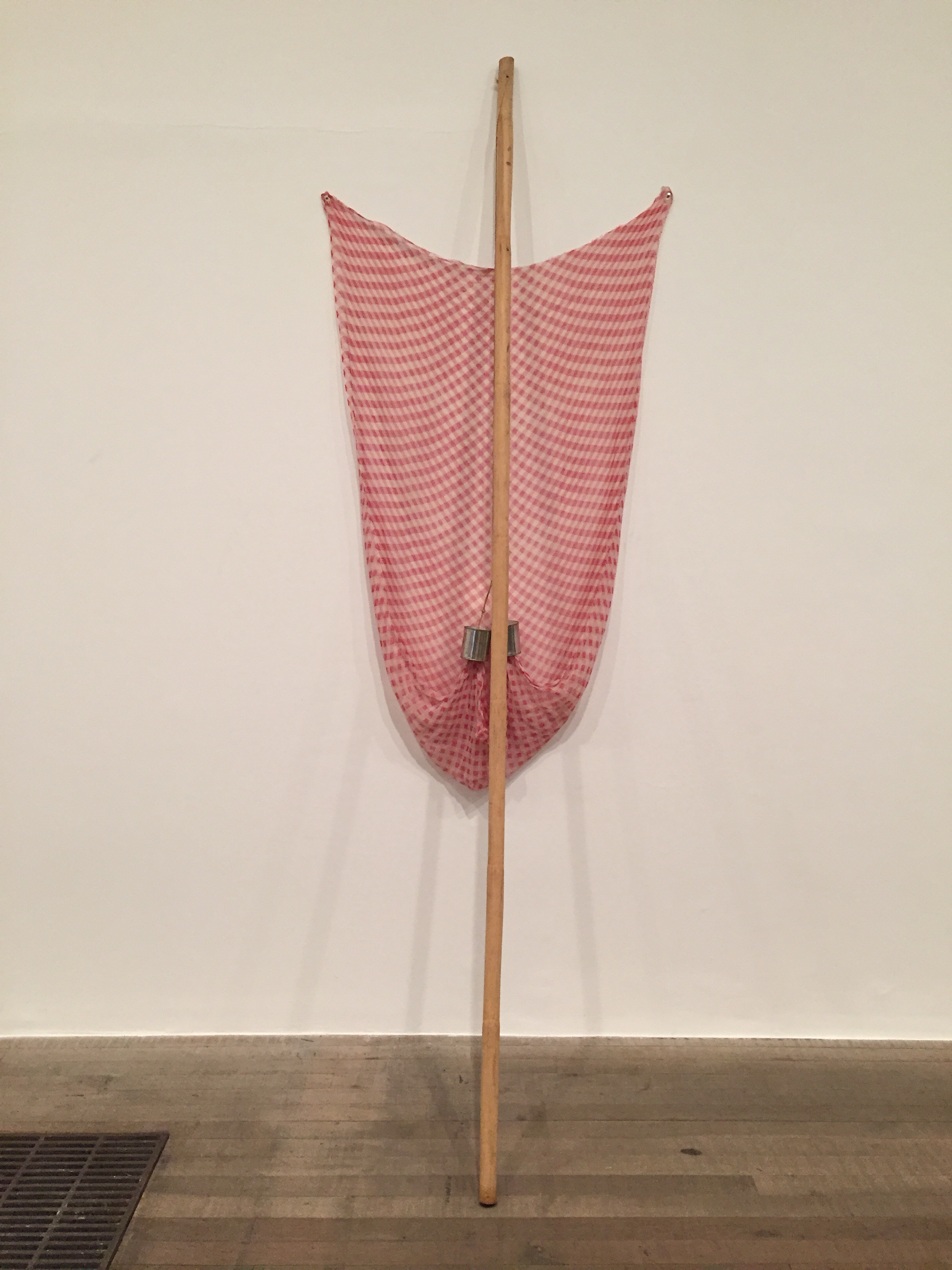 Amazing metal works, responding to the oil industry in his native Texas.
Glut Data, 1986.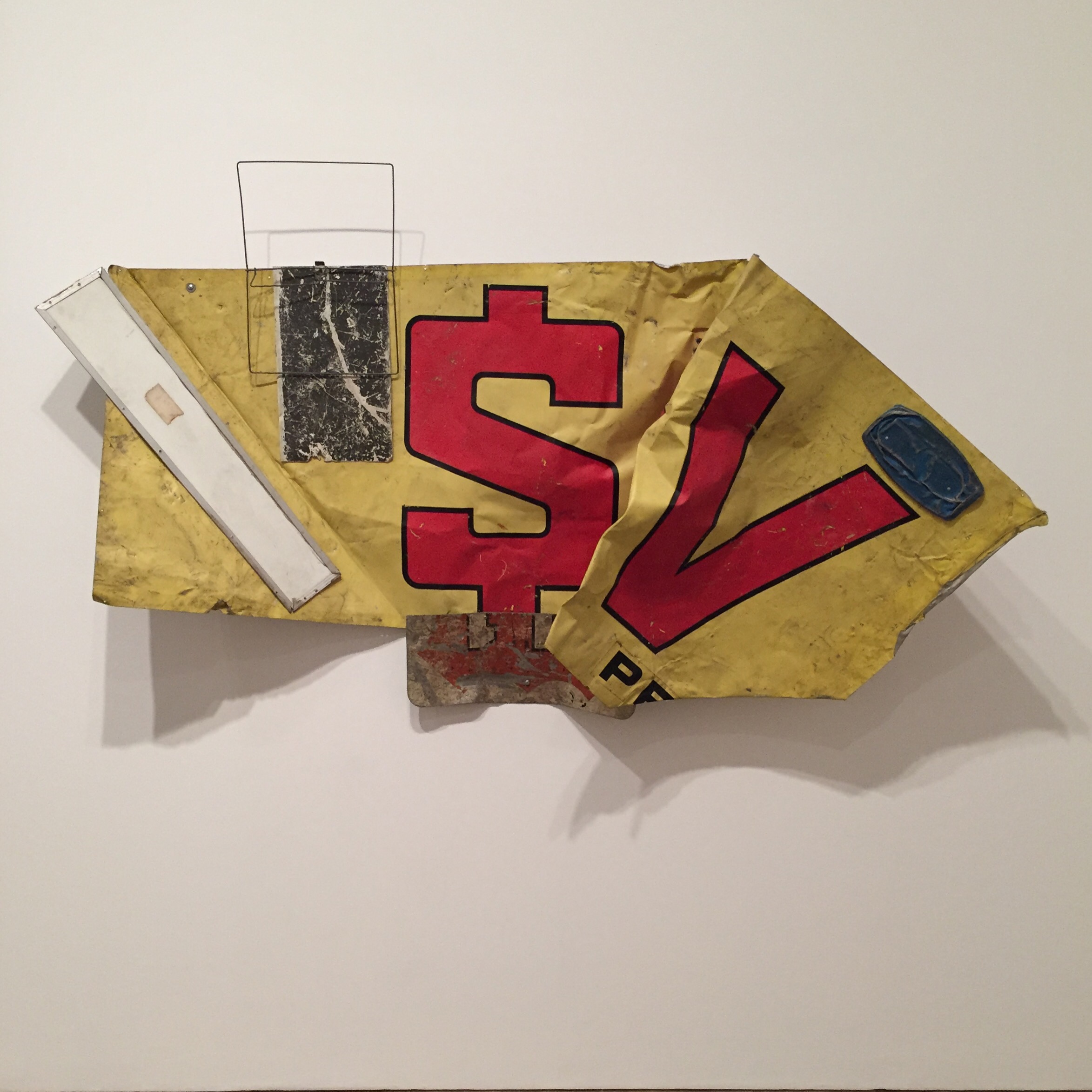 Stop Side Early Winter Glut, 1987.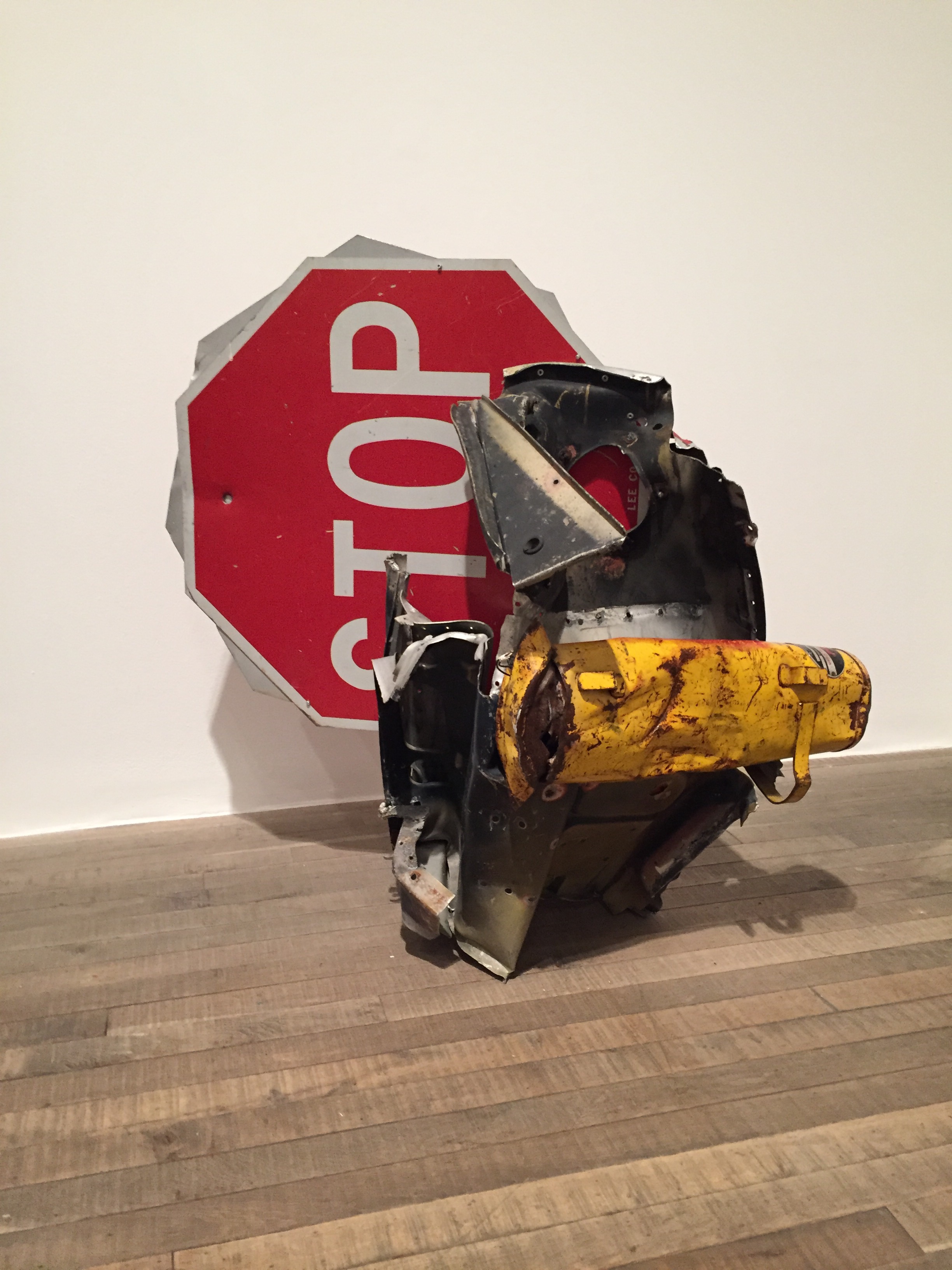 Sunset Glut, 1987.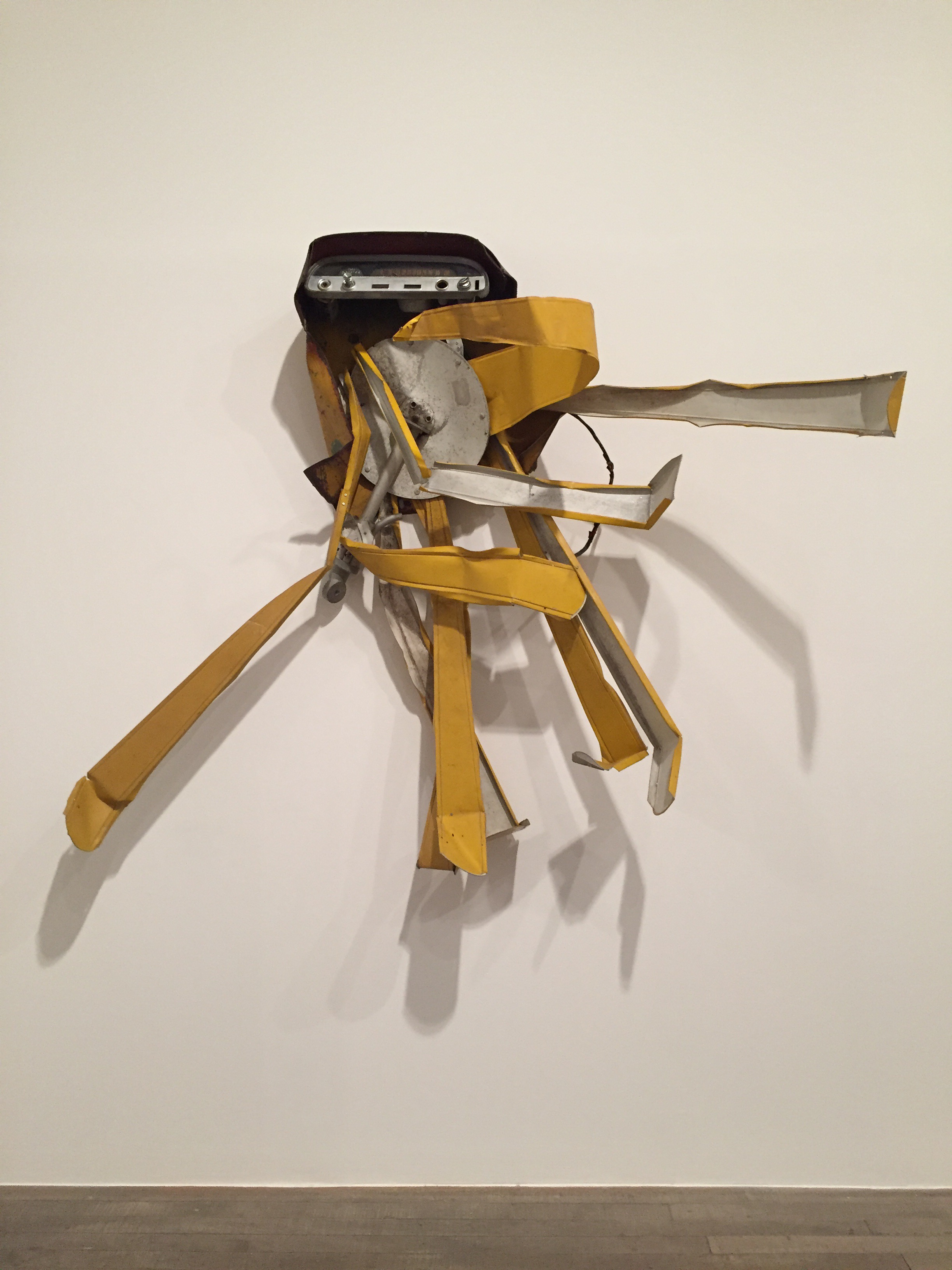 That's pretty much all the show.
Apart from some late photo canvases.
But there's one room recreating Glacial Decoy, a dance work by Trisha Brown from 1979.
A rotating slideshow of photos by Rauschenberg as the backdrop.
One of the photos: a double R.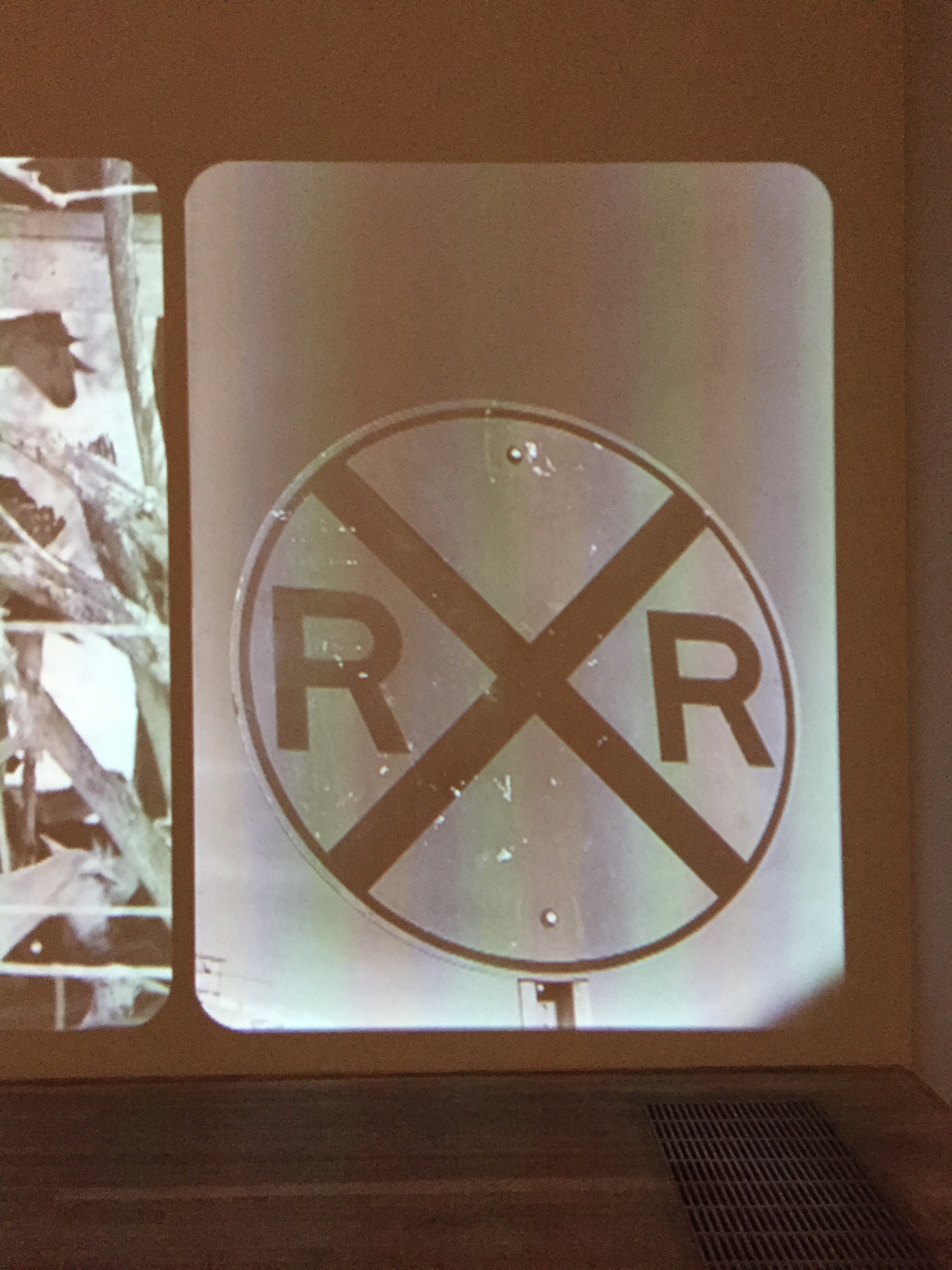 Pretty sweet.
He seems like the loveliest man.

Is that a weird way to view a show?
No.
Enough artists are celebrated for being vile.
It seems to be his character, his curiousity, his genuine interest in others, that makes the work stand on its own.
His readiness to change and to try the new is deeply inspirational.
And his disinterest in creating work of eventual famous or infamous image.
Which is why a major restrospective can be full of work that is happily unknown.
Go see go see go see at Tate Modern – it opens on Thursday Dec 1, runs forever – until 2 April.