Humanity is the message that sings out of Rei Kawakubo/Comme des Garçons, the extraordinary new show at the Metropolitan Museum in New York.
Mannequins are often at floor level. Sometimes there is no barrier, just a line on the floor.
On the catwalk of fashion shows, in the pages of magazines, the clothing can appear sanctified, which then leads to a sense that Kawakubo's designs are remote.
Here they are allowed to be human.
Look at these two chatting.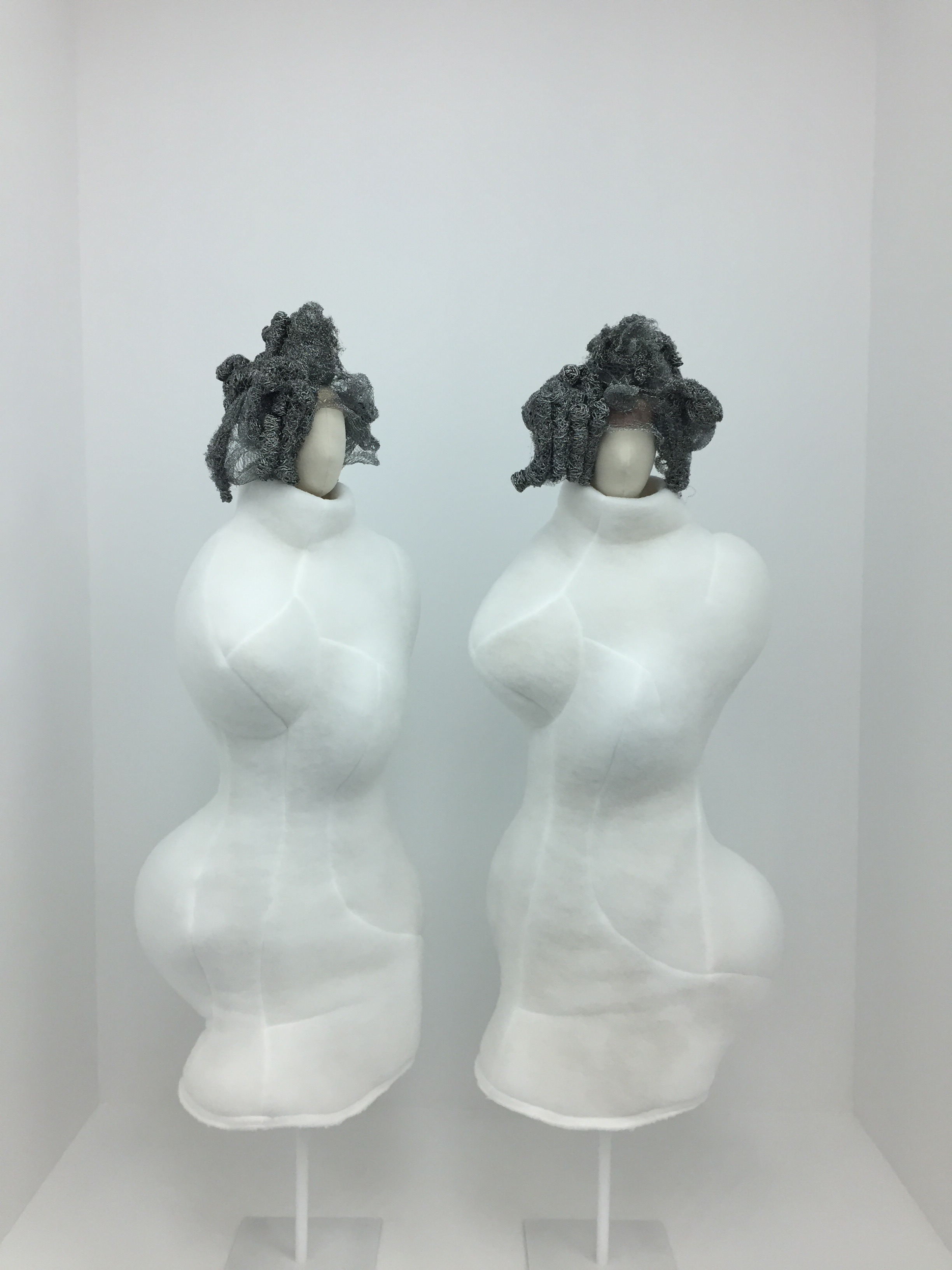 They're from the most recent Comme des Garçons show, The Future of Silhouette, AW17-18.
At that show, the forms appeared like tentative ameoba.
Here they are human.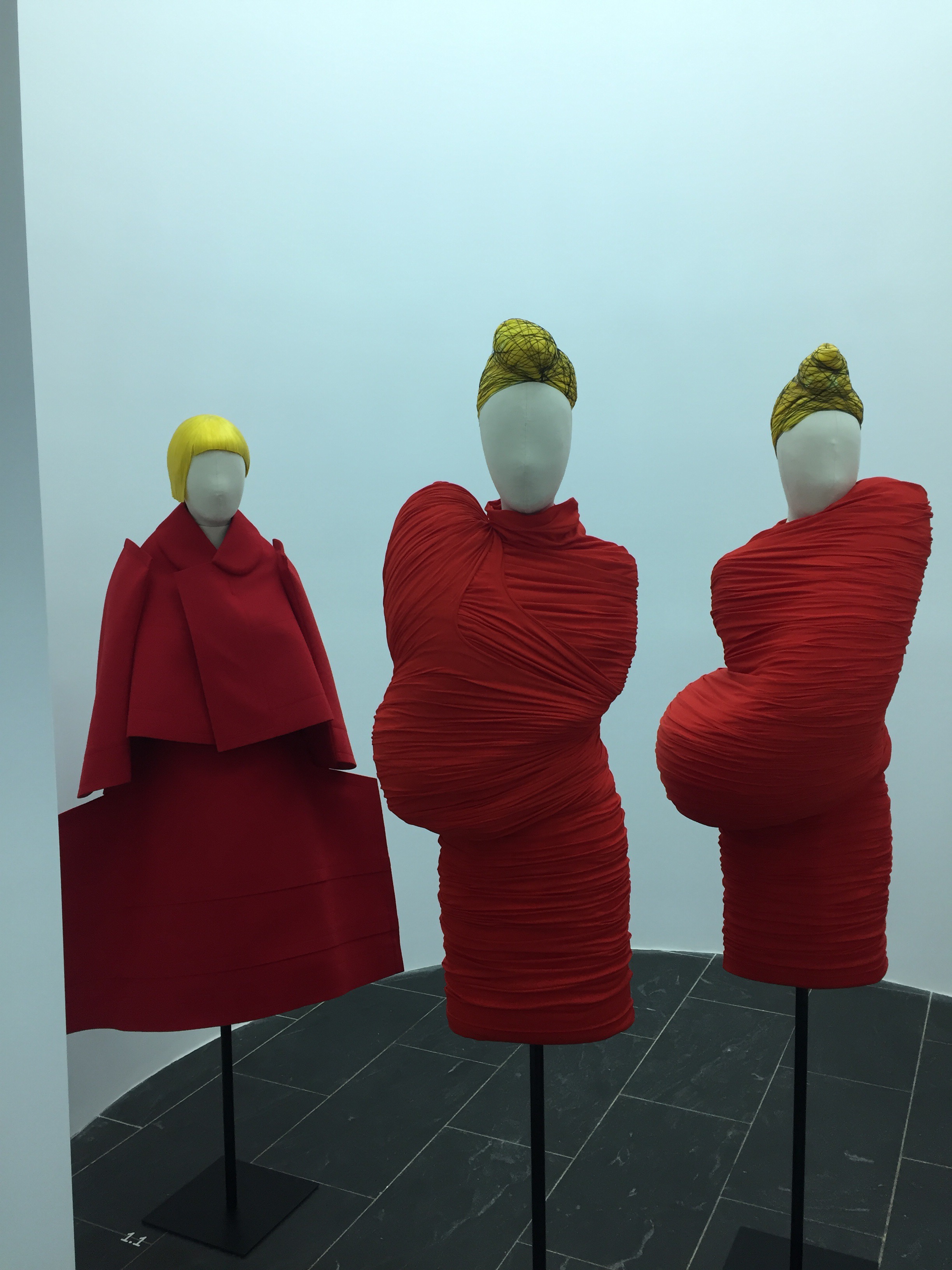 I want to be in their gang.
Two dresses from Body Meets Dress-Dress Meets Body, SS97, and one from 2 Dimensions, AW12-13.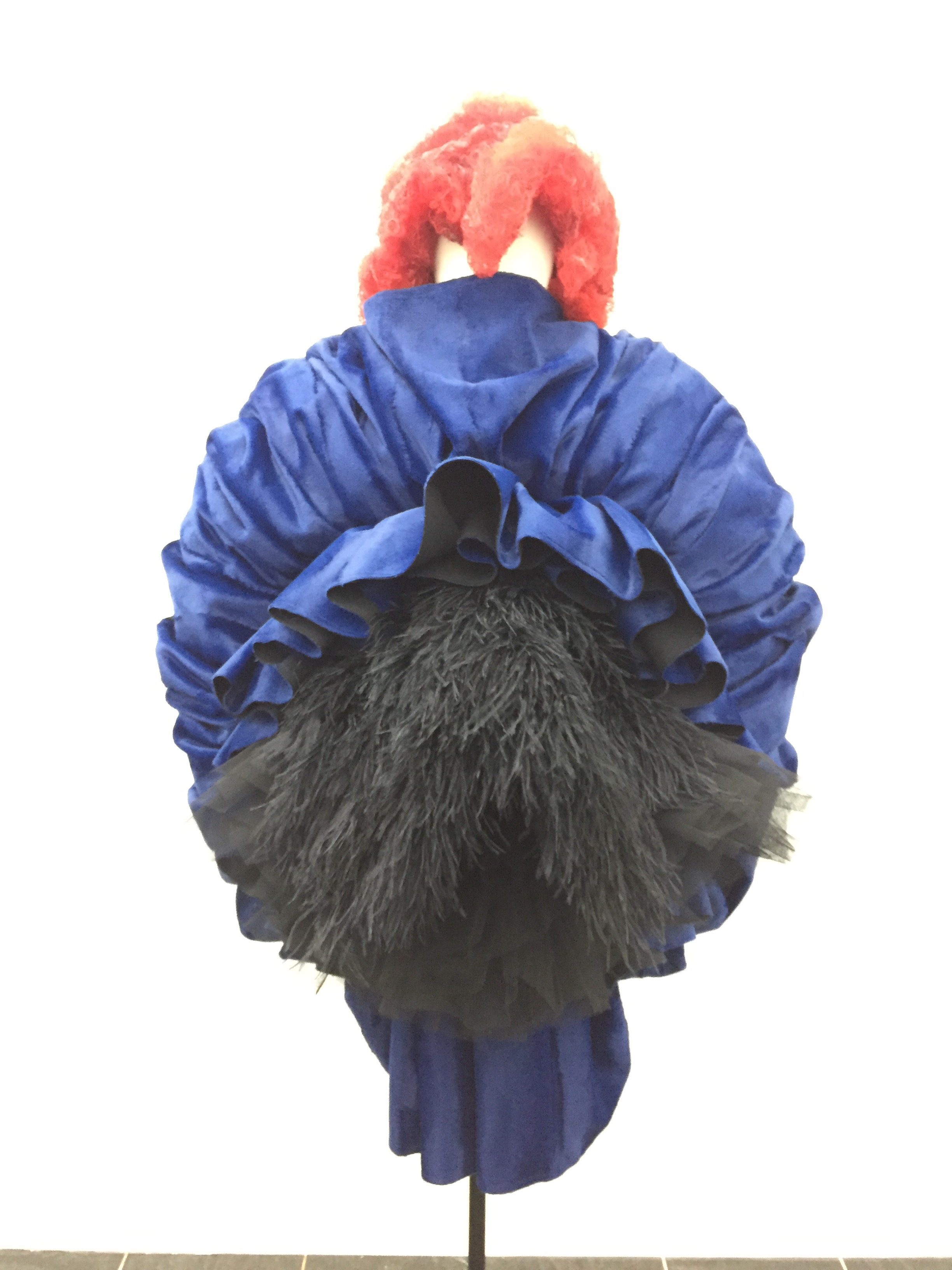 Hiya!
Sheer human exuberance.
Blue Witch, SS16.
The show works as an important historical document.
Here are ten looks from Body Meets Dress-Dress Meets Body SS97.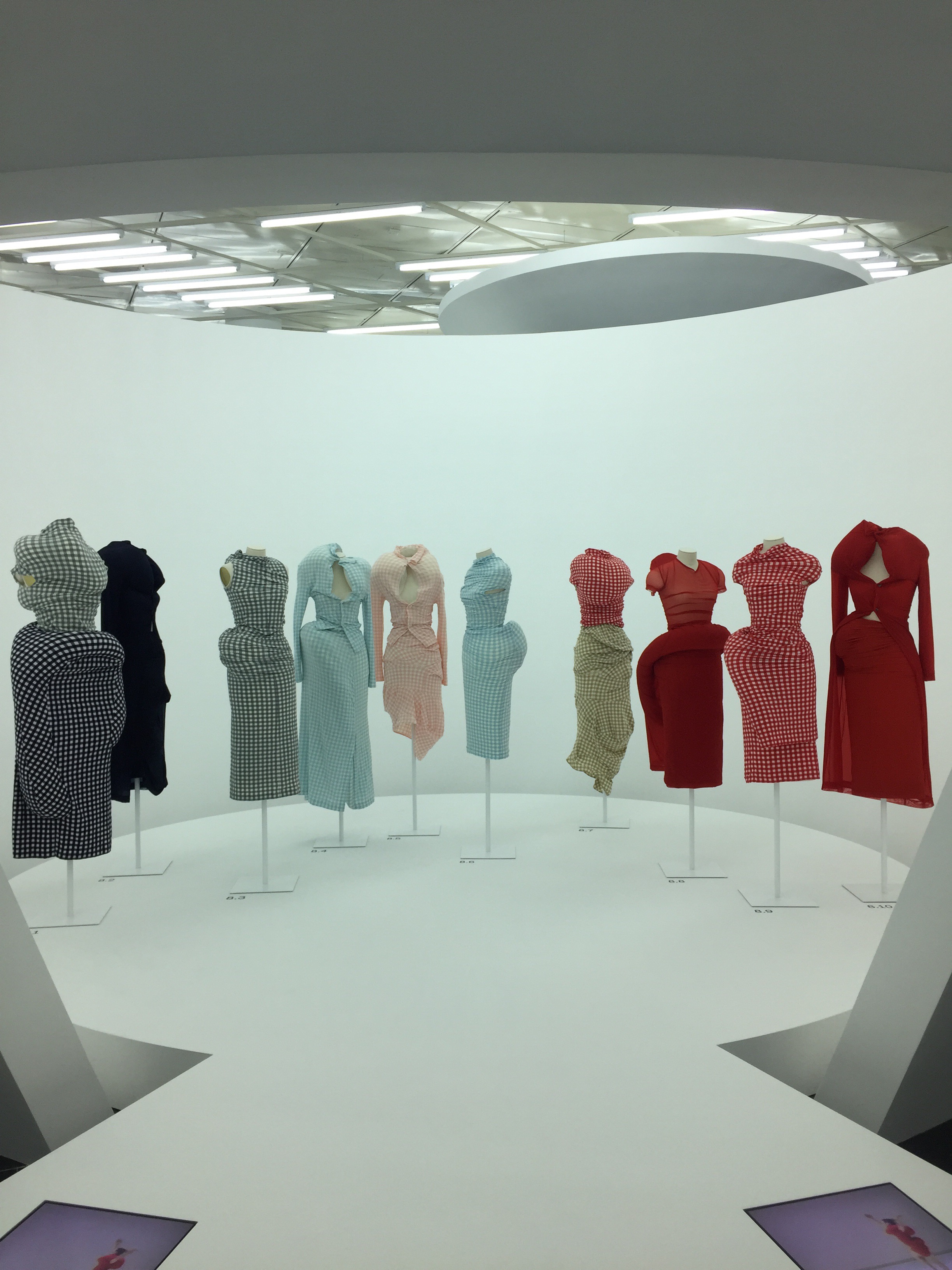 That look on the left, on its own.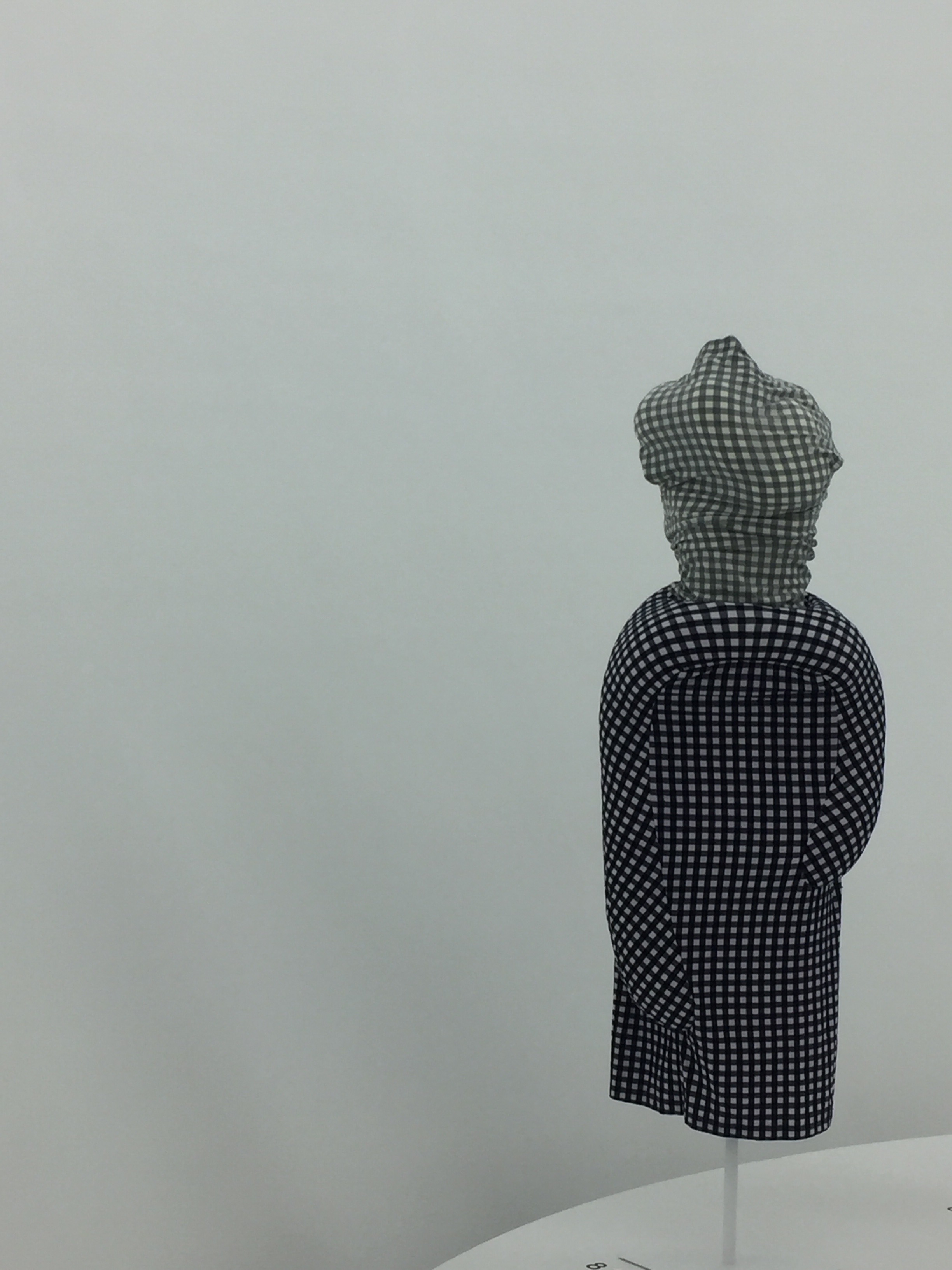 More history: two looks from Holes, AW82-83, the collection that caused such scandal.
The garments still hold their power.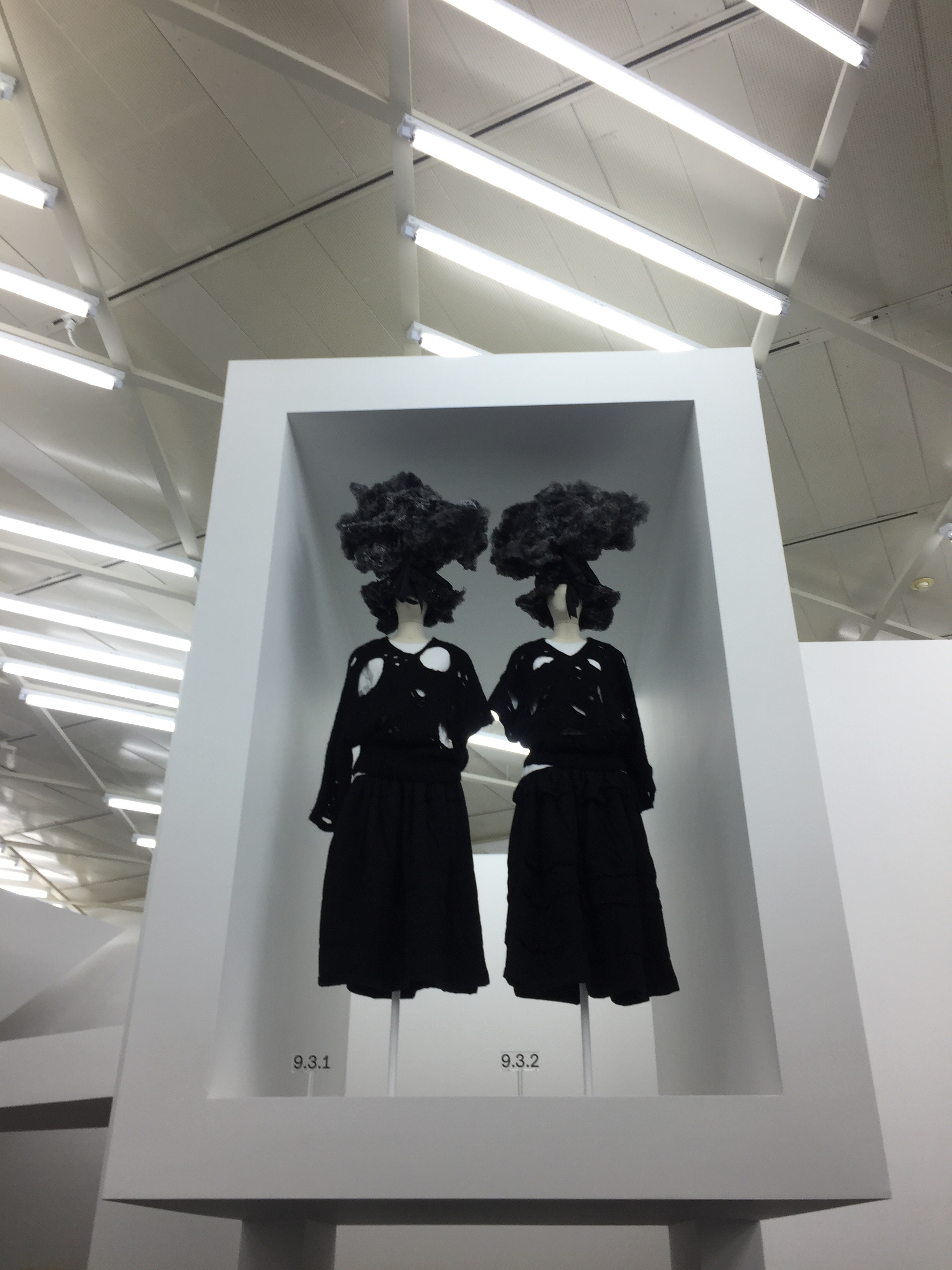 But what sings out throughout the show is expressions of emotion, and a sense of human interaction.
Vivacity.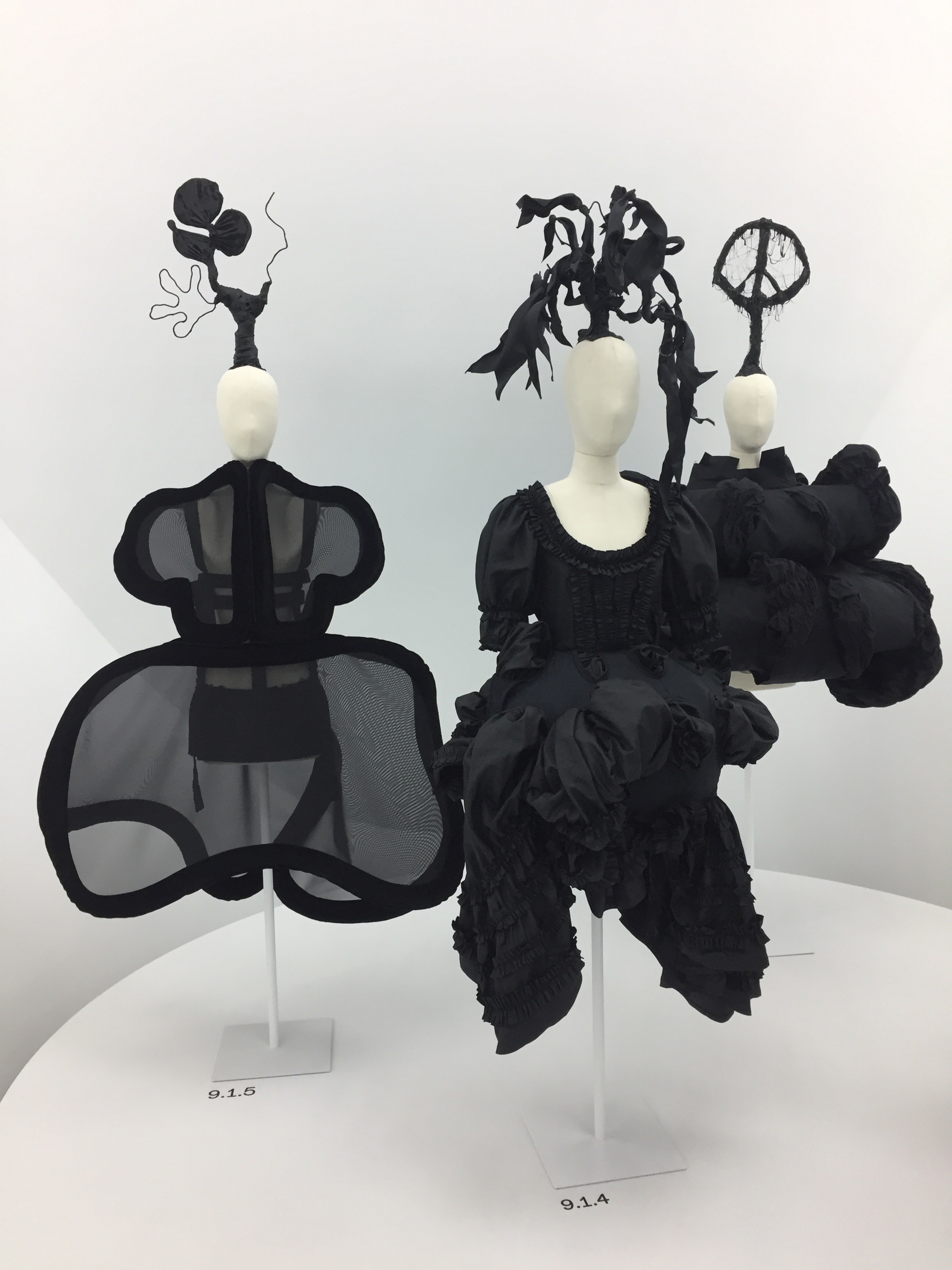 Those three above are from Not Making Clothing, SS14.
Grief.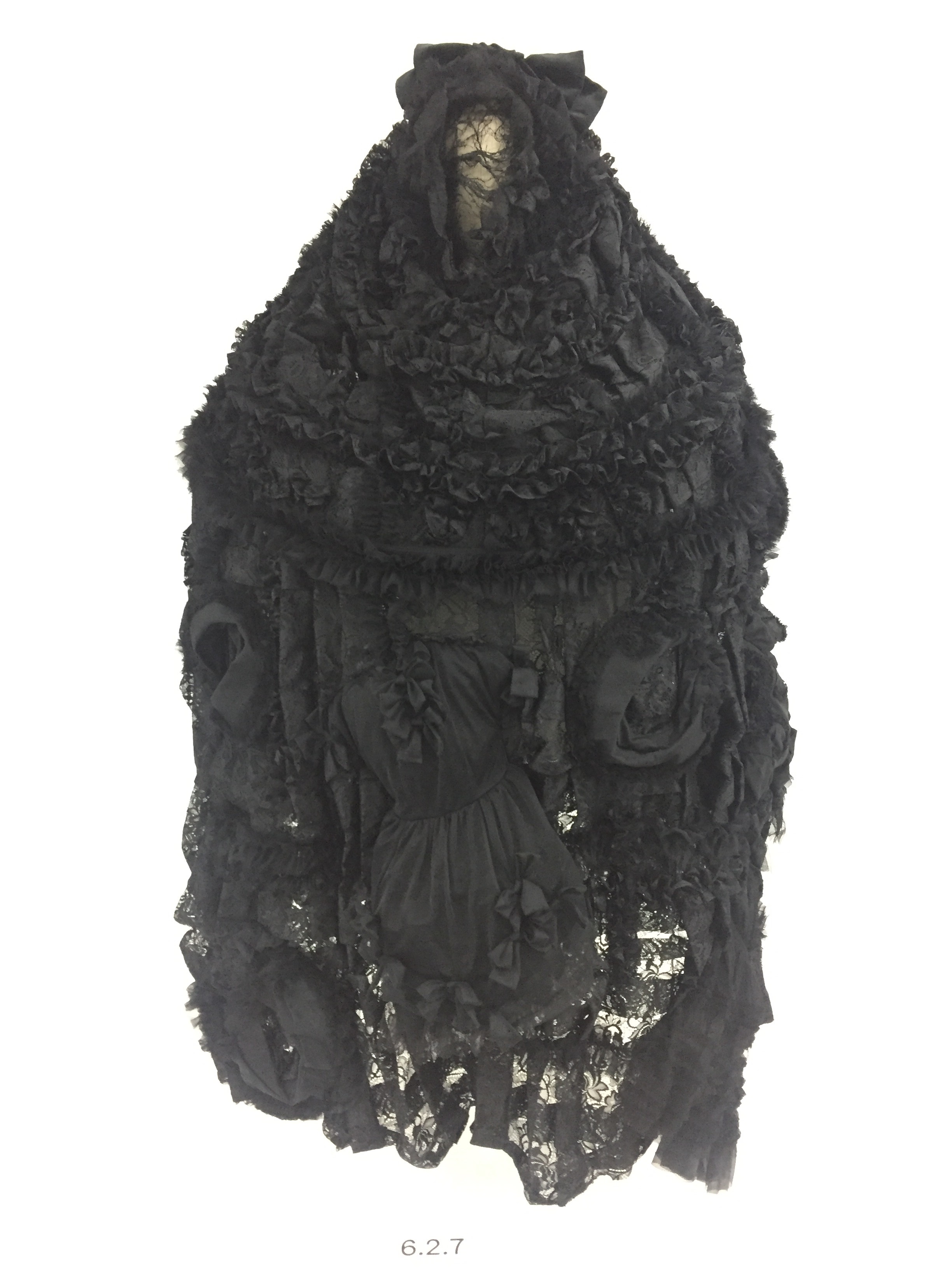 Coat from Ceremony of Separation, AW15-16.
Perversion.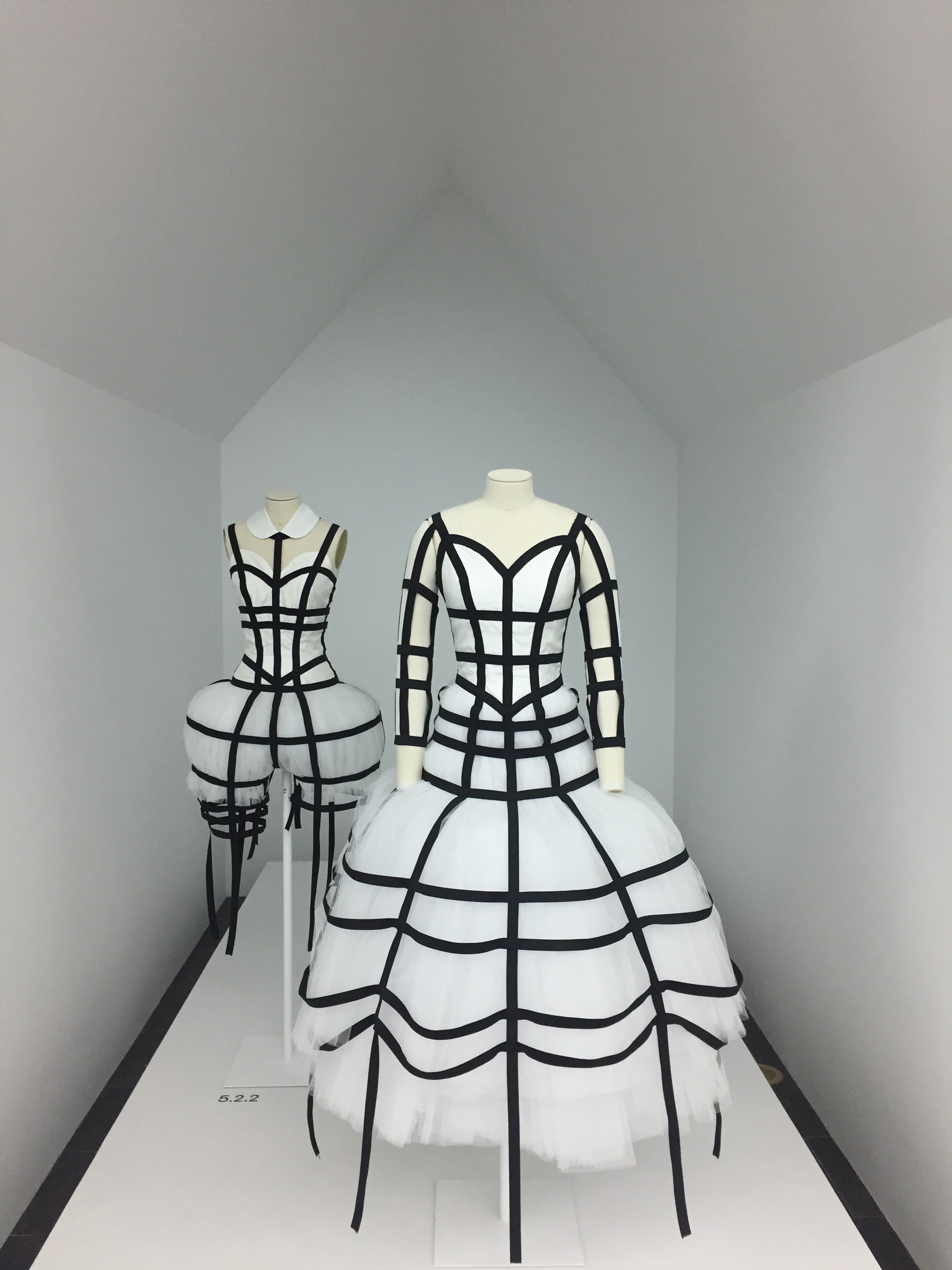 Bad Taste, AW08-09.
So often I didn't see mannequins, I saw people.
A elegant cluster.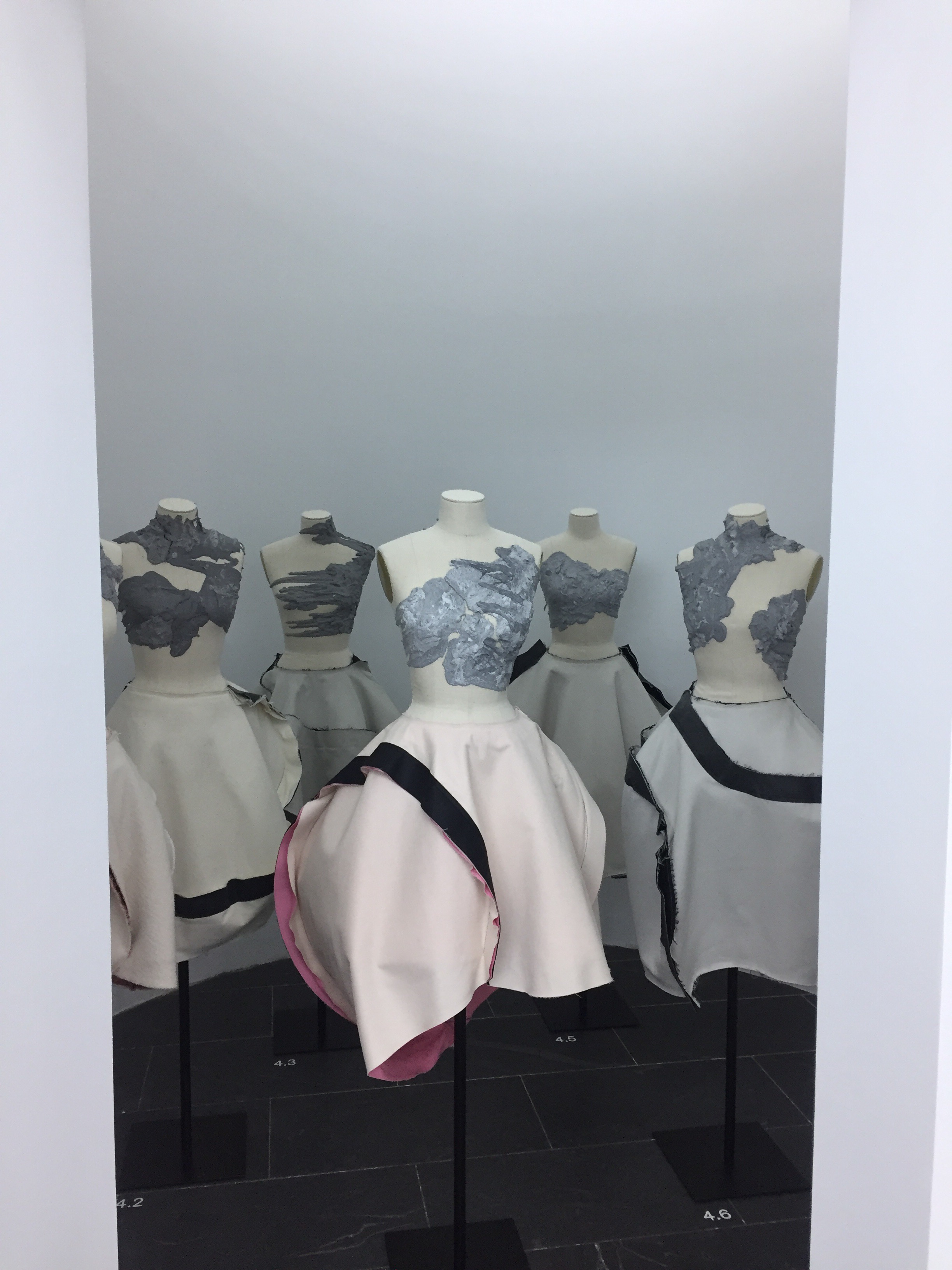 I'd completely forgotten about this collection – Abstract Excellence, SS04.
I love these two walking round the corner.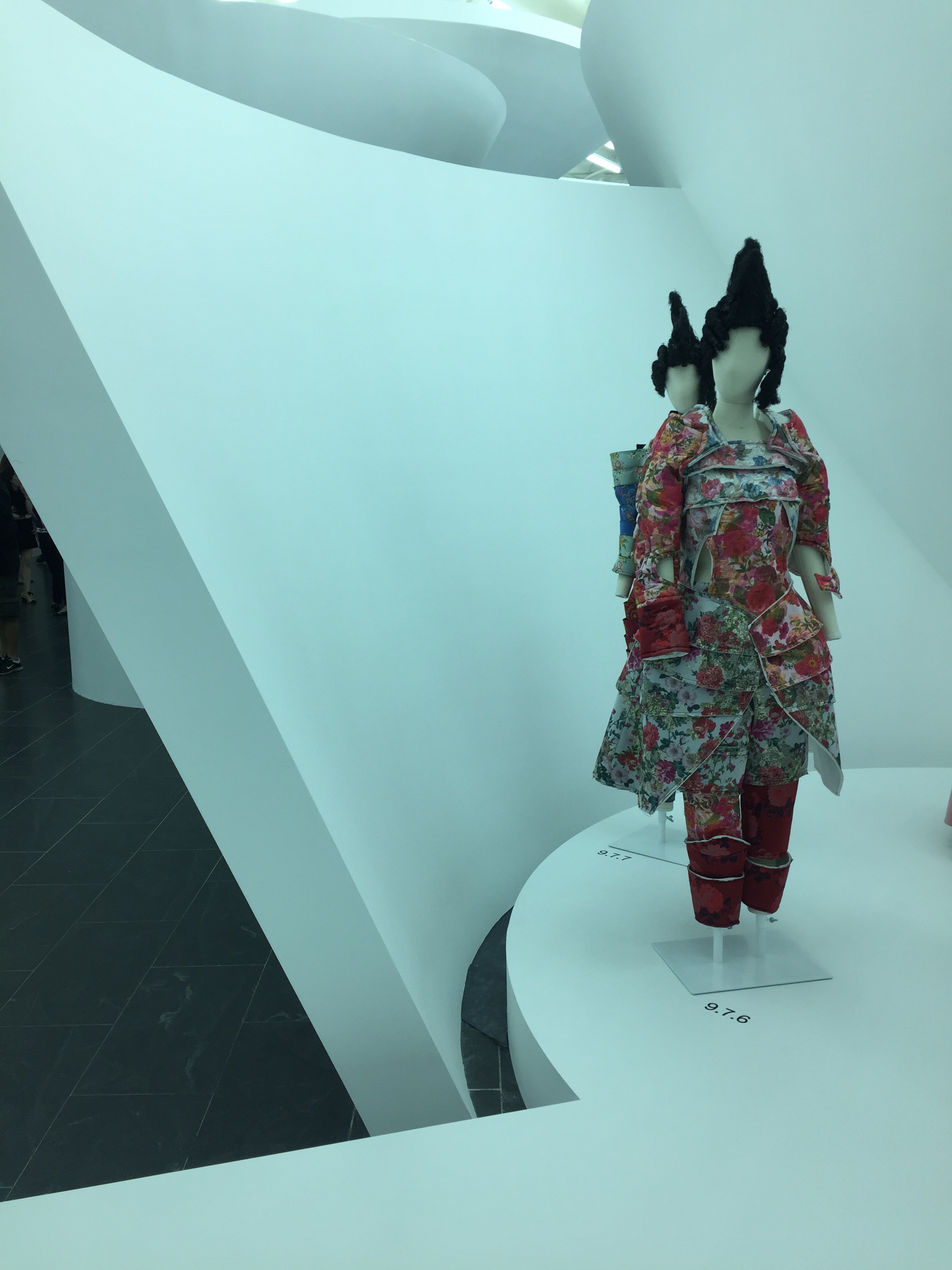 18th-Century Punk, AW17.
I want to be this next human.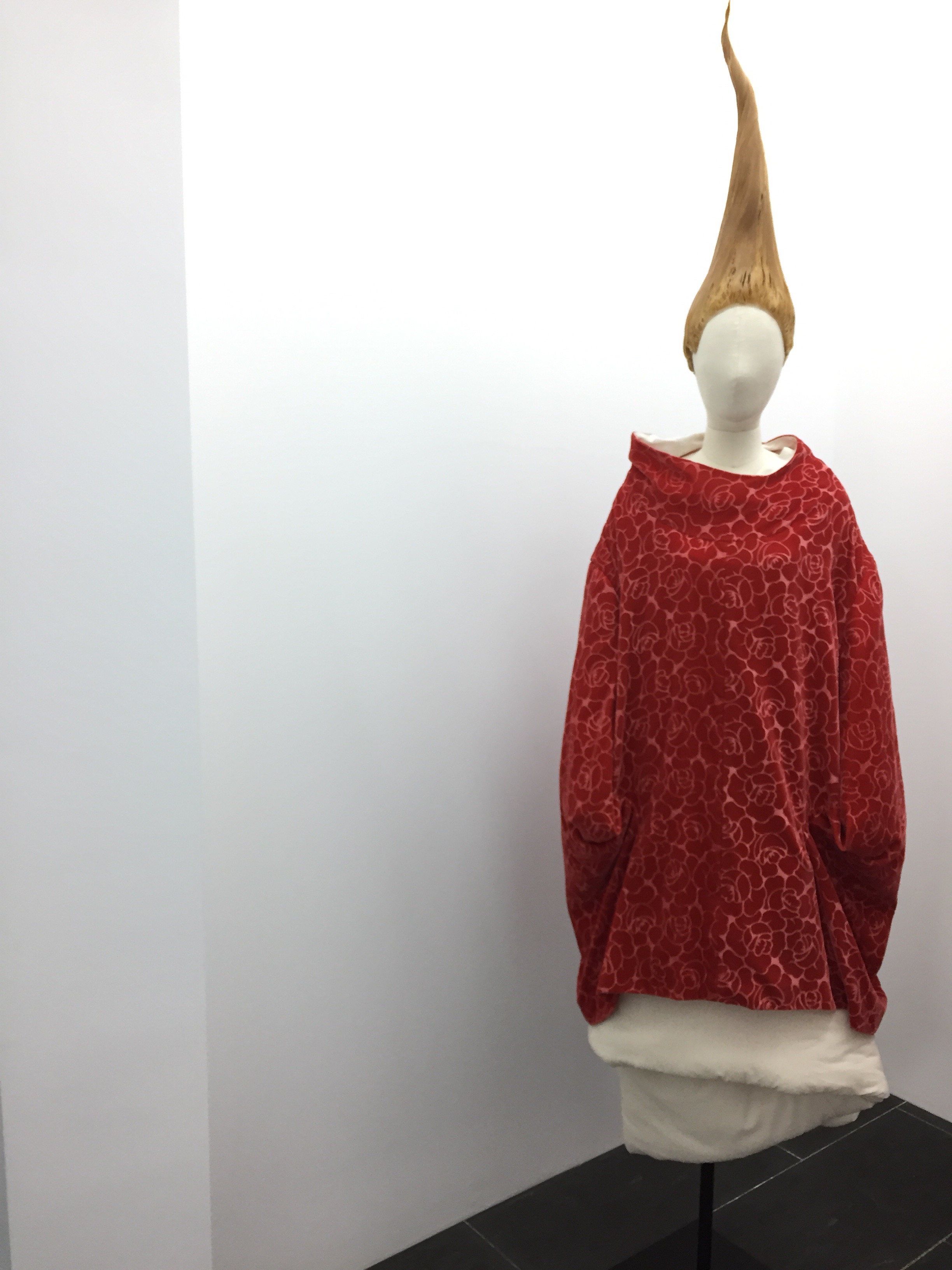 Flowering Clothes, AW97.
Some of the looks are on mannequins with no heads, placing all attention on construction.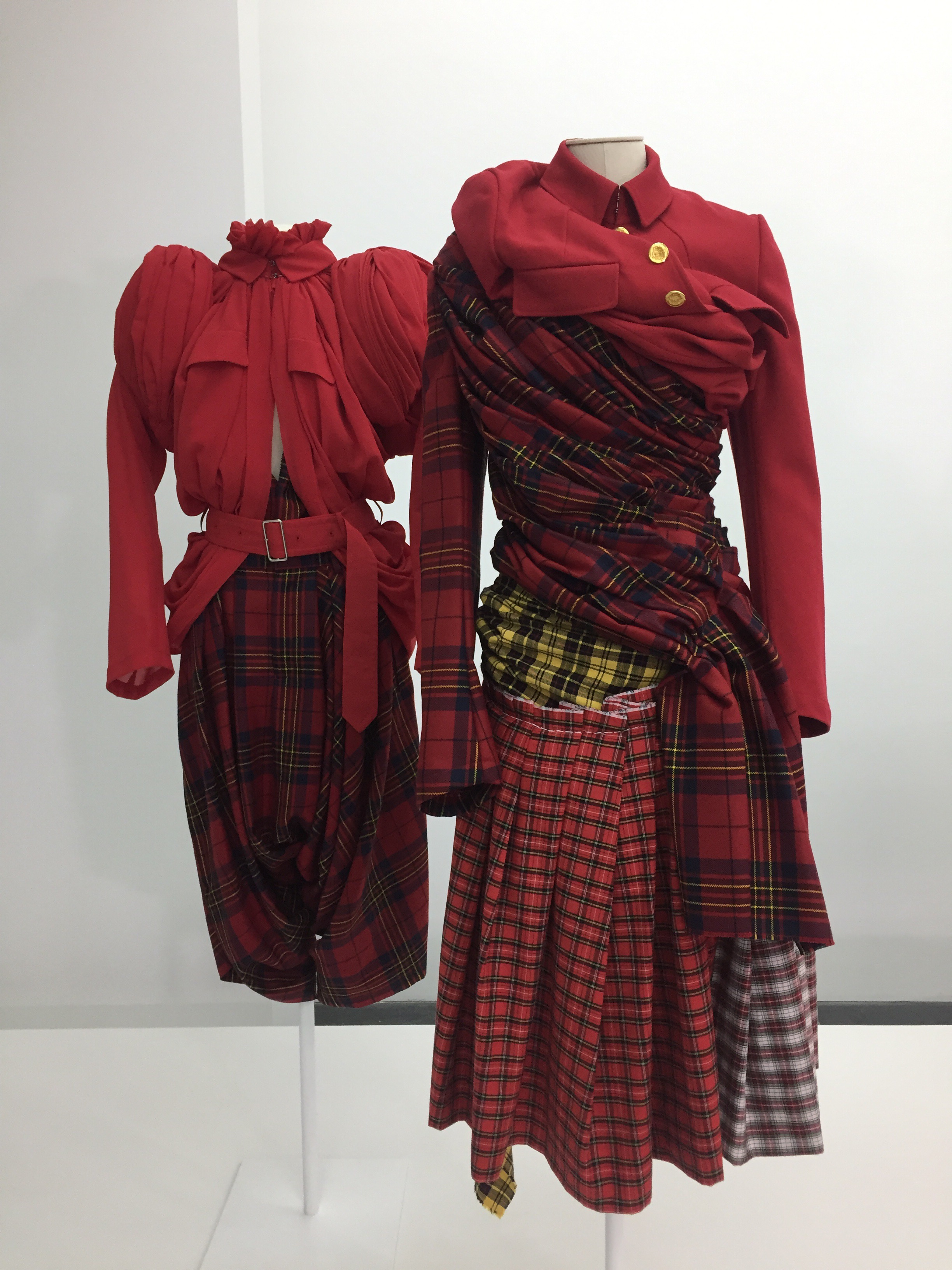 Lost Empire, SS06.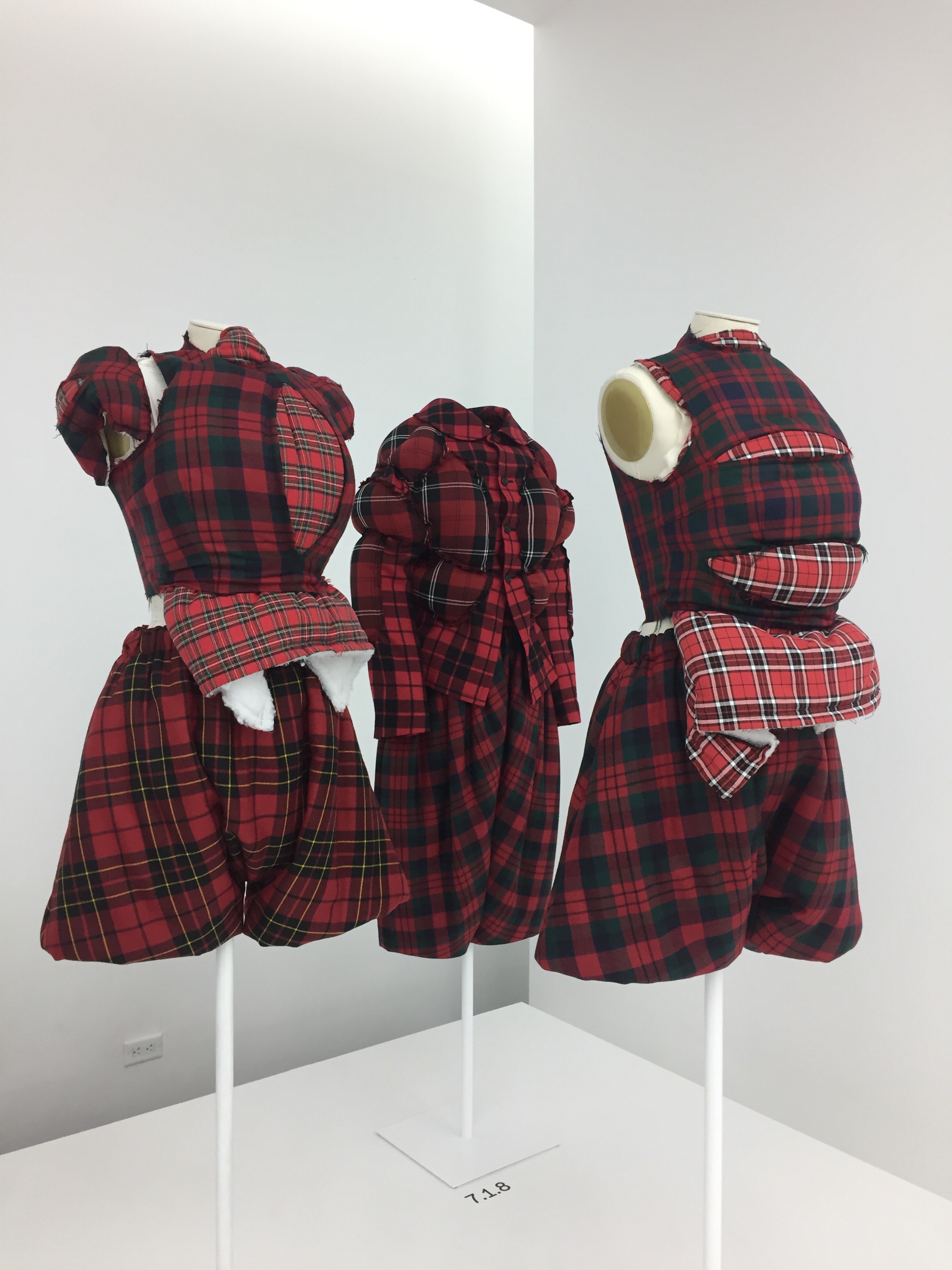 Inside Decoration, AW10-11.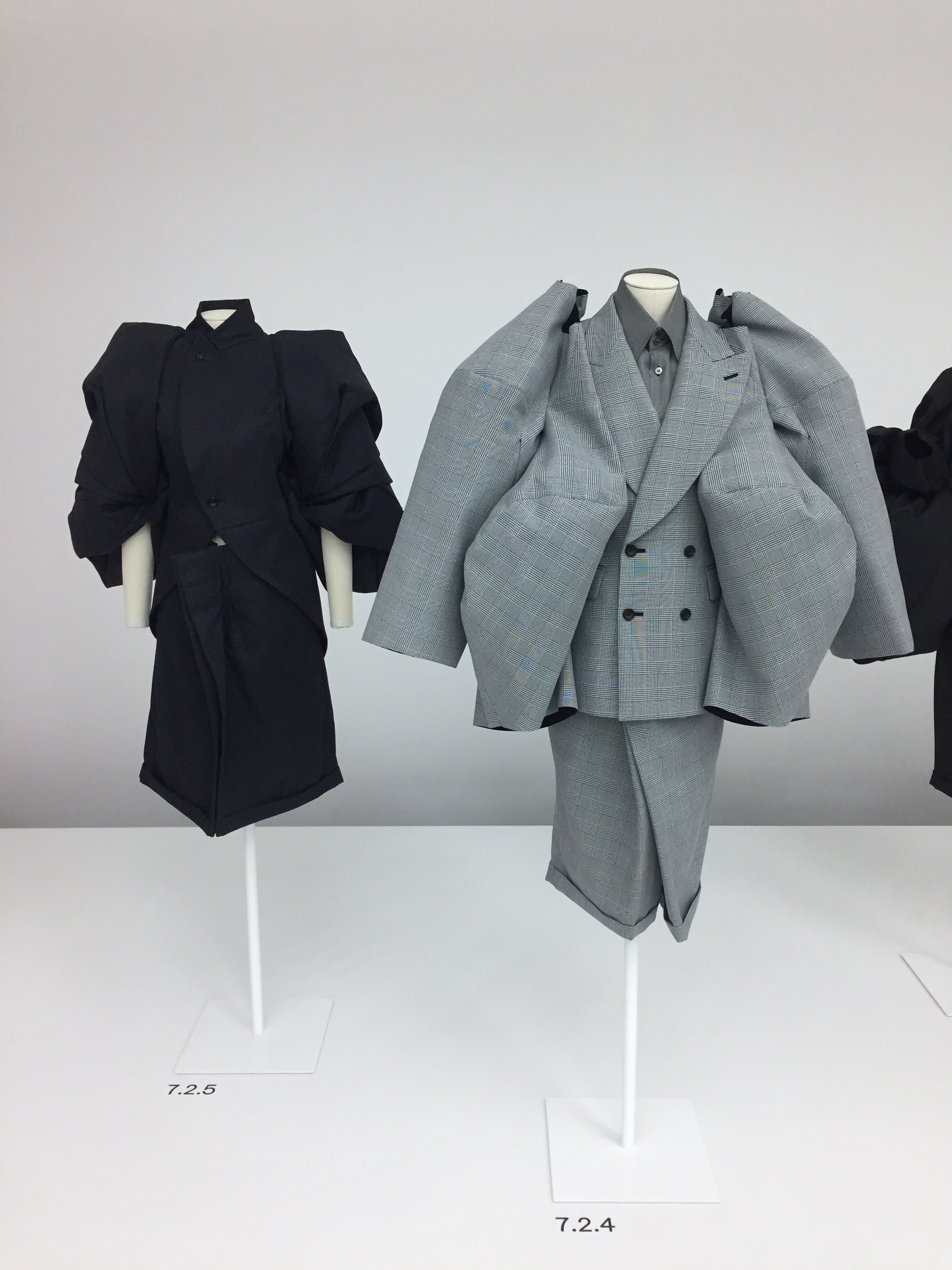 Transcending Gender, SS95, and The Infinity of Tailoring, AW13-14.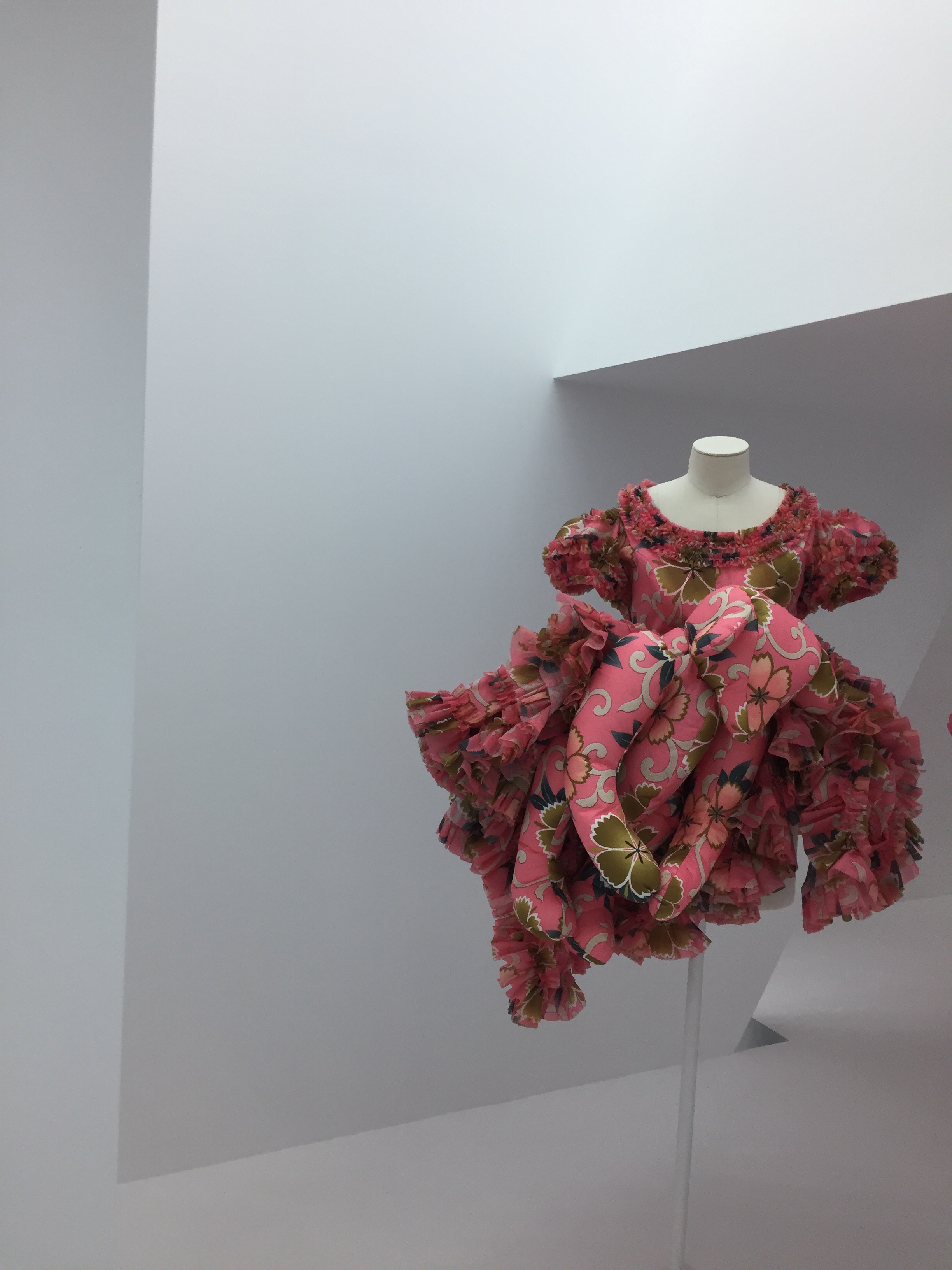 Not Making Clothing, SS14.
The whole show is glorious.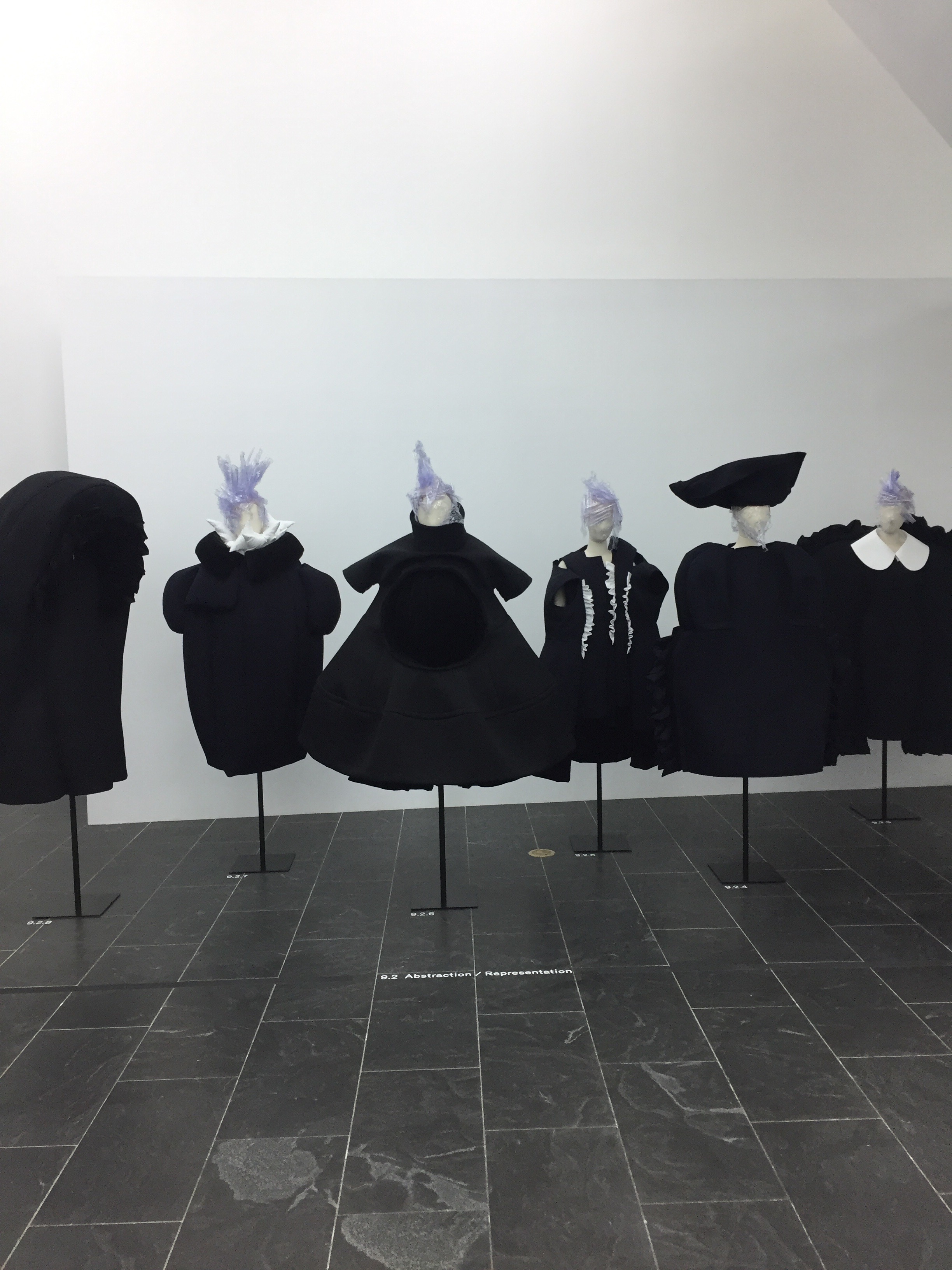 I was in there for two hours.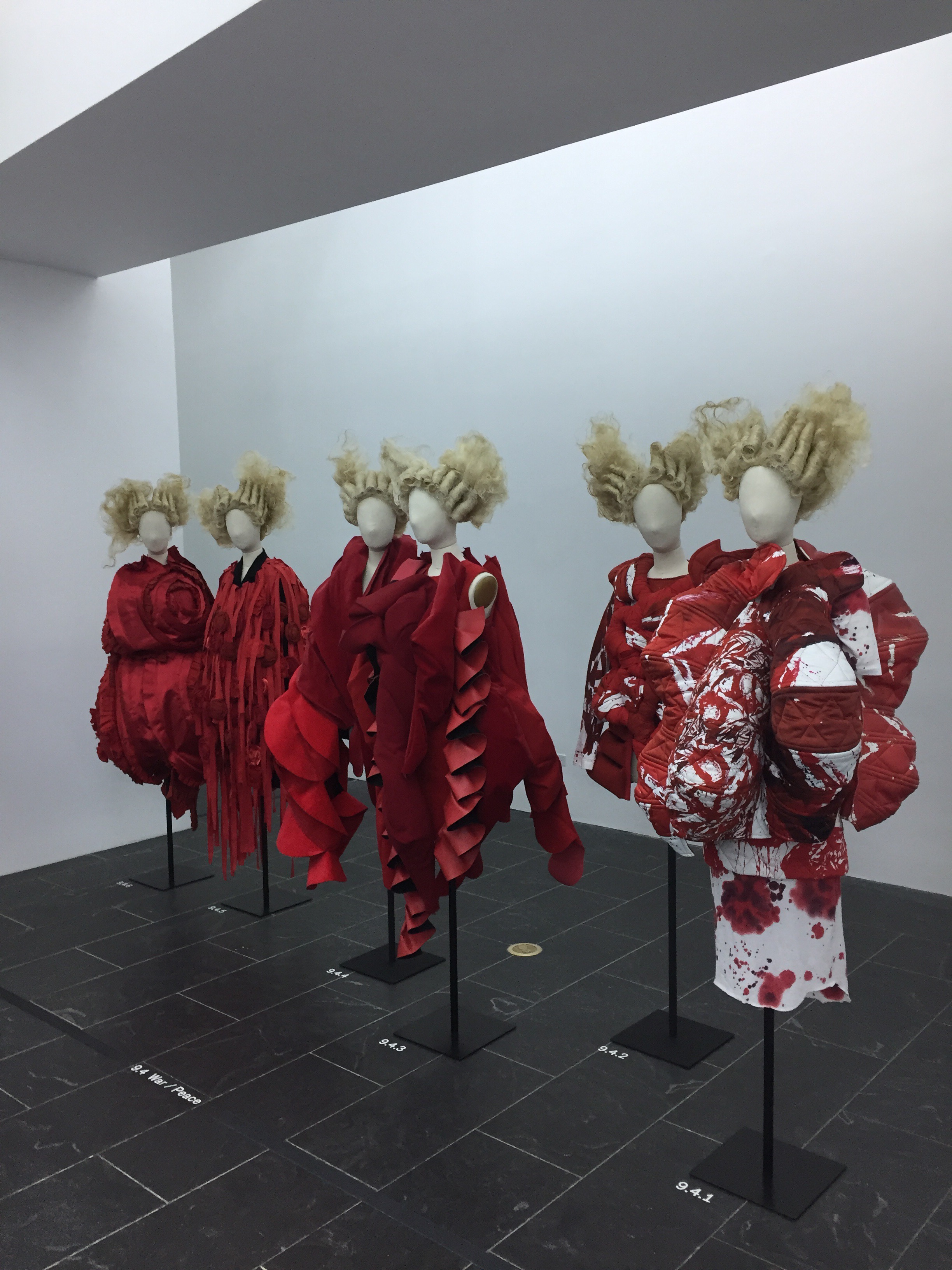 The privileges of being a hack.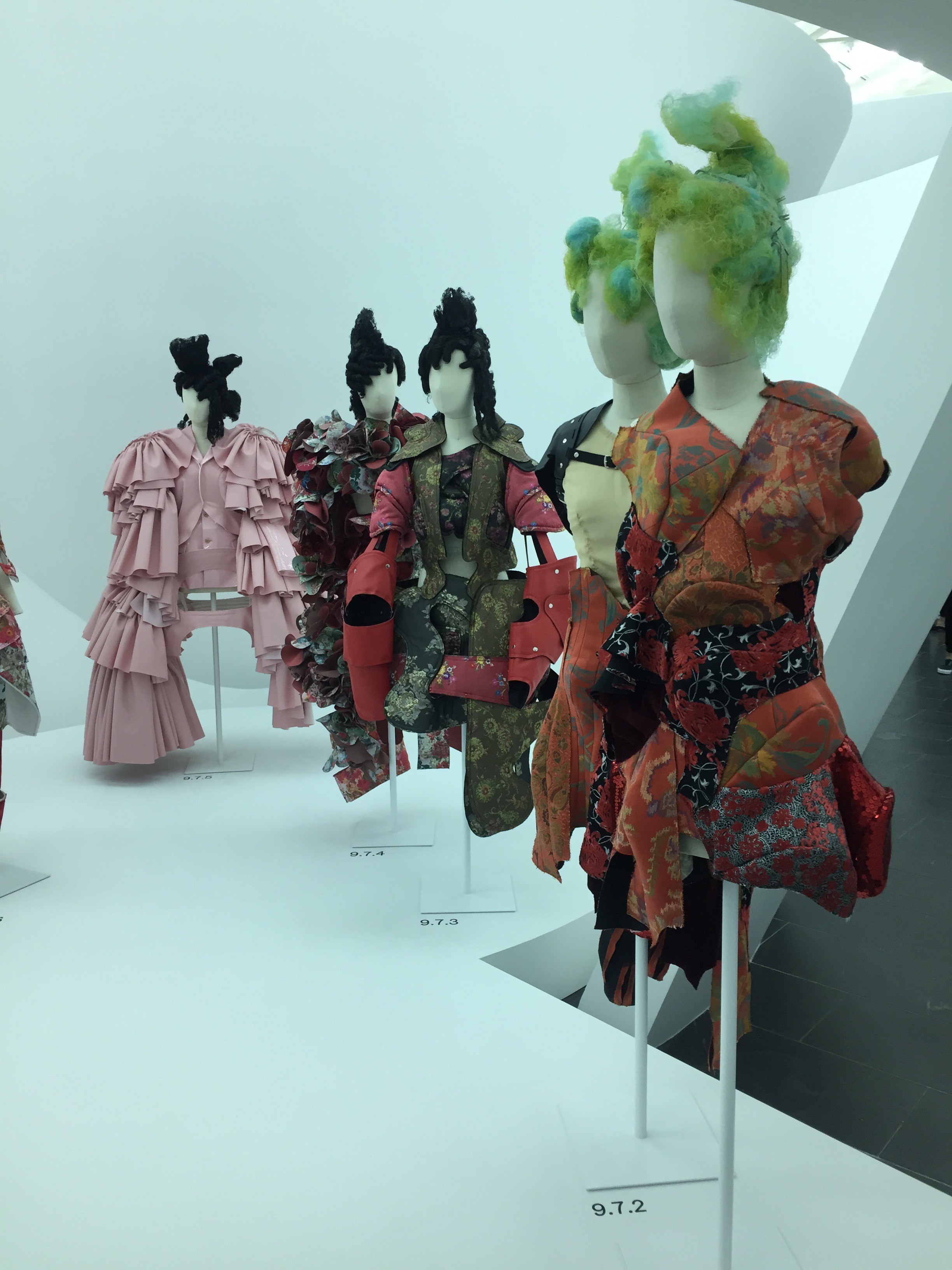 Please steal any of these pix for your own use, I don't care.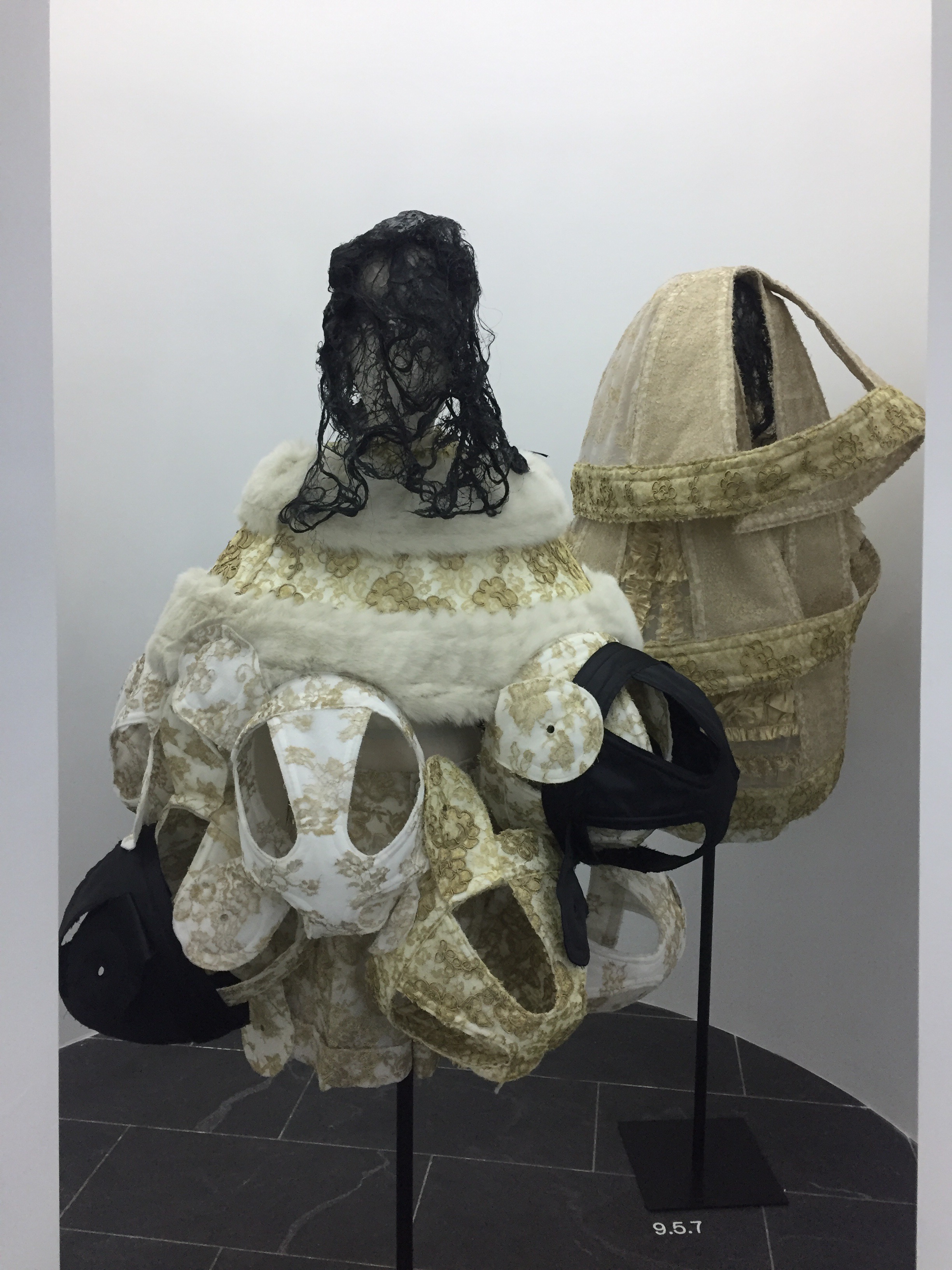 The show, curated by Andrew Bolton, is a triumph.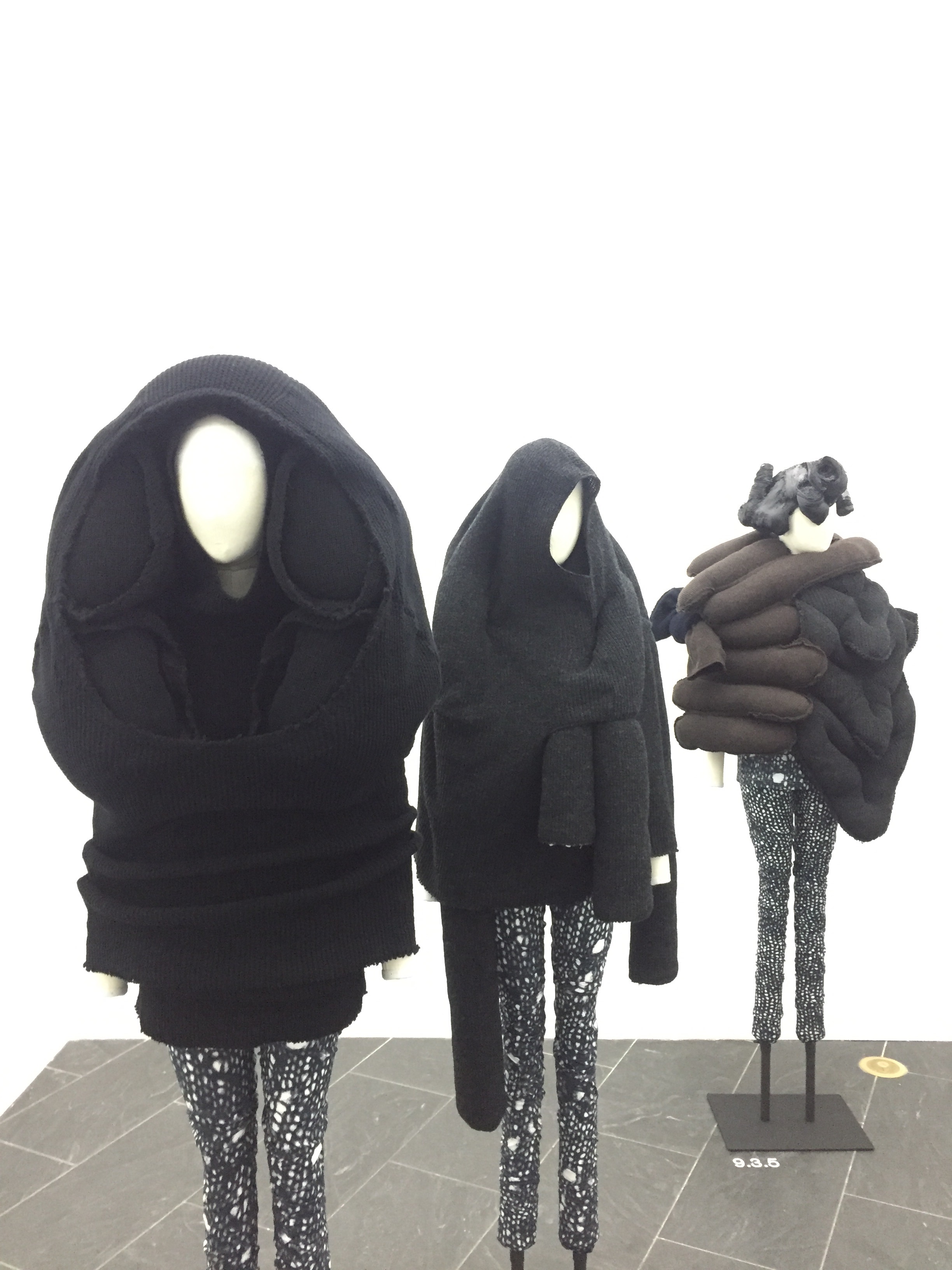 Hard work worth all effort.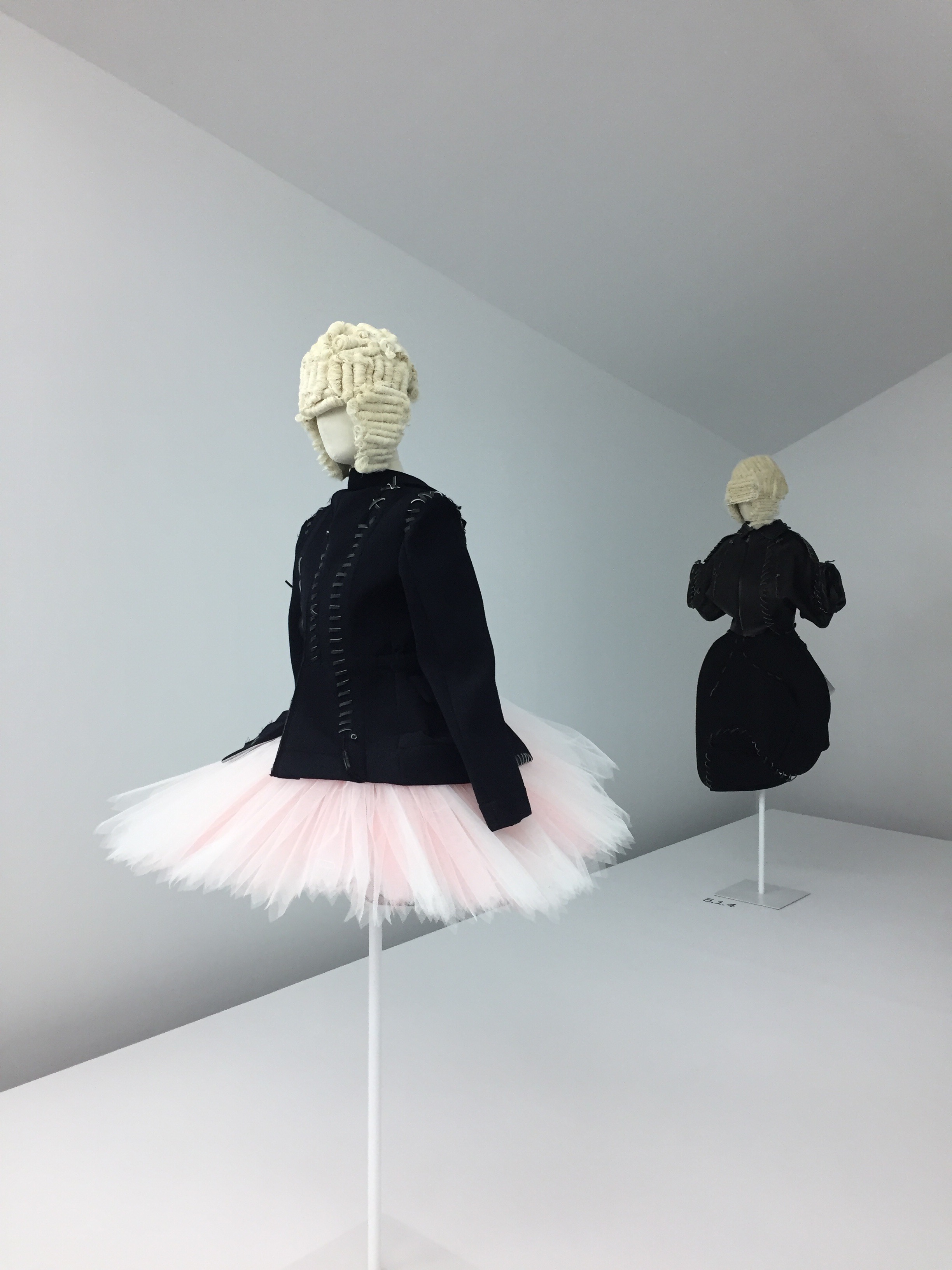 OK enough.
Go go go.
It's on from May 4 – September 4.
Bye!