Tate Modern's new Giacometti show is one of quiet radicalism.
His work itself is of quiet radicalism: internalised, obsessive, personal.
The exhibition has its own quiet radicalism. The display is bare bones – just rooms, plinths, sometimes ropes to keep hands away.
The lack of fanciness allows the work to be seen as it should be. No longer deified, no longer billionaires trophy.
It's just a sculpture in a room.
Curators Frances Morris and Catherine Grenier have their own quiet radicalism in widening their scope to include works in plaster and clay.
More malleable materials gives the sense of living work.
Is de-deification a word?
Whatever, let's use it.
Giacometti lived in squalour all his life, even when he became rich in his final years.
The show gives a sense of him then, rather than what he has become.
It was this work that made it all click for me.
Sculpture, rope, bare floors.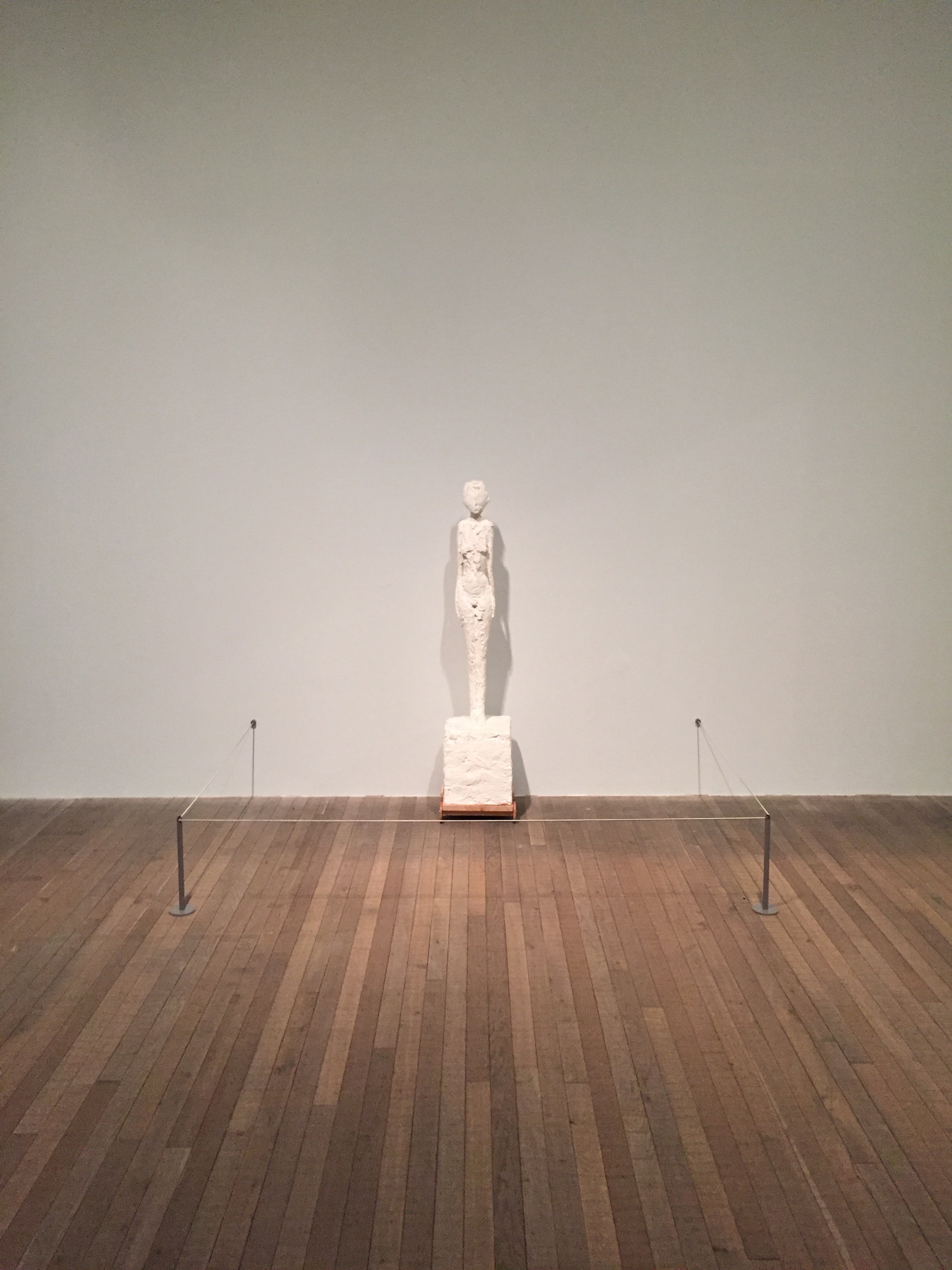 It's a plaster work called Woman with Chariot from 1945.
How radical is that?
Let's go back a couple of rooms.
Early on is a long sweep of sculptures from the 1920s and early 30s.
Figure (known as Cubist) 1, 1926.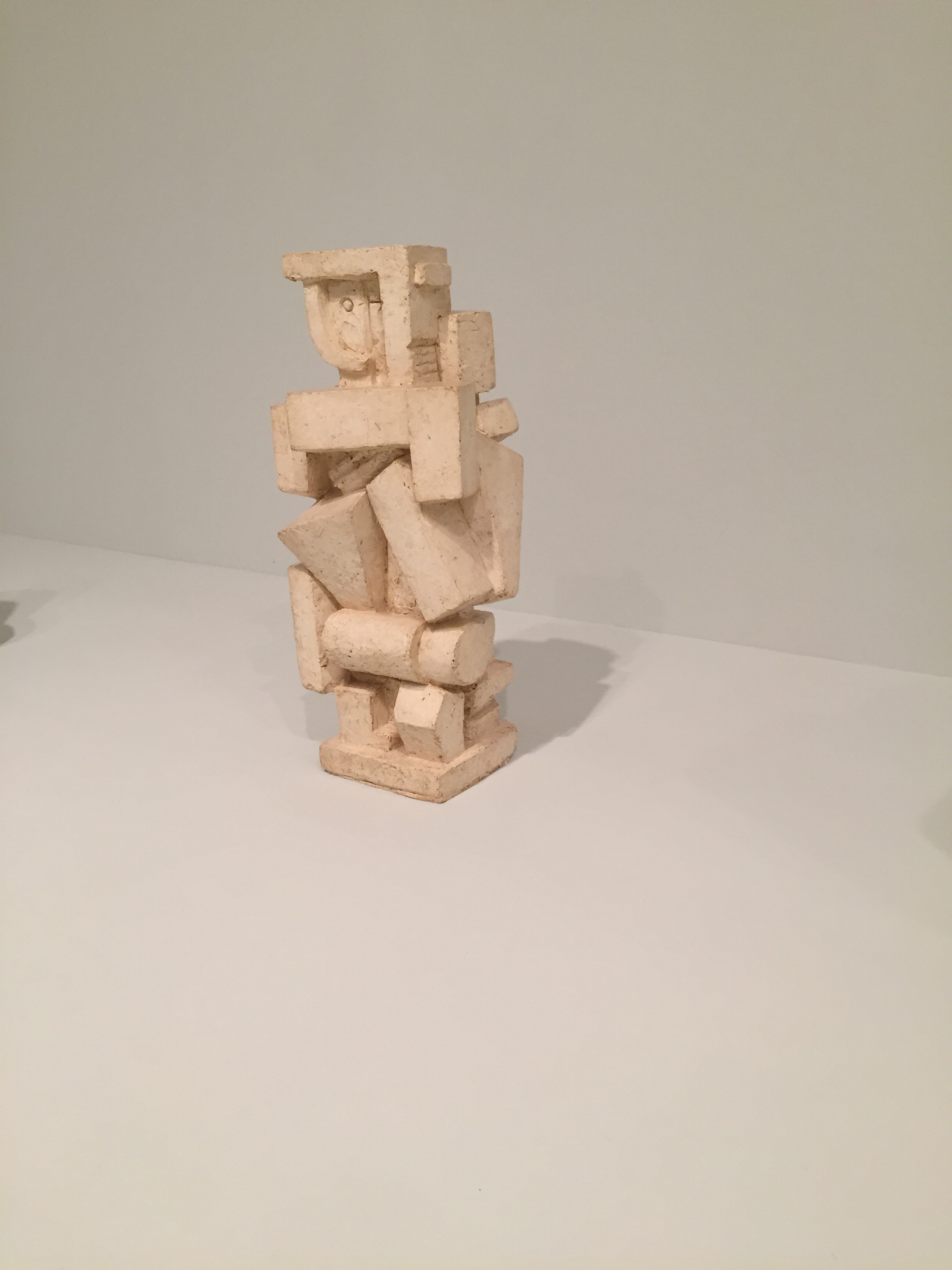 Torso, 1926.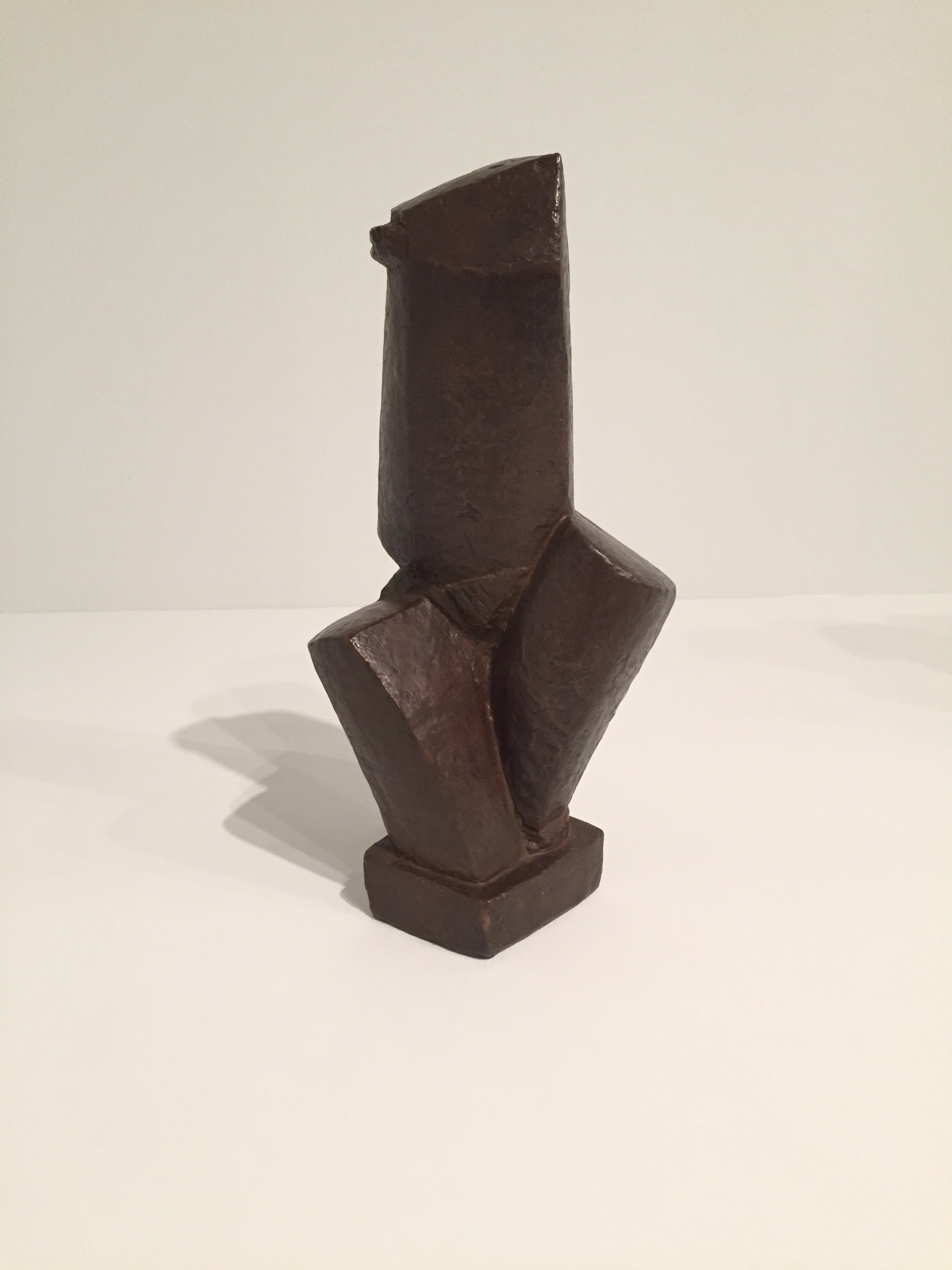 Composition (known as Cubist I, Couple), 1926-7.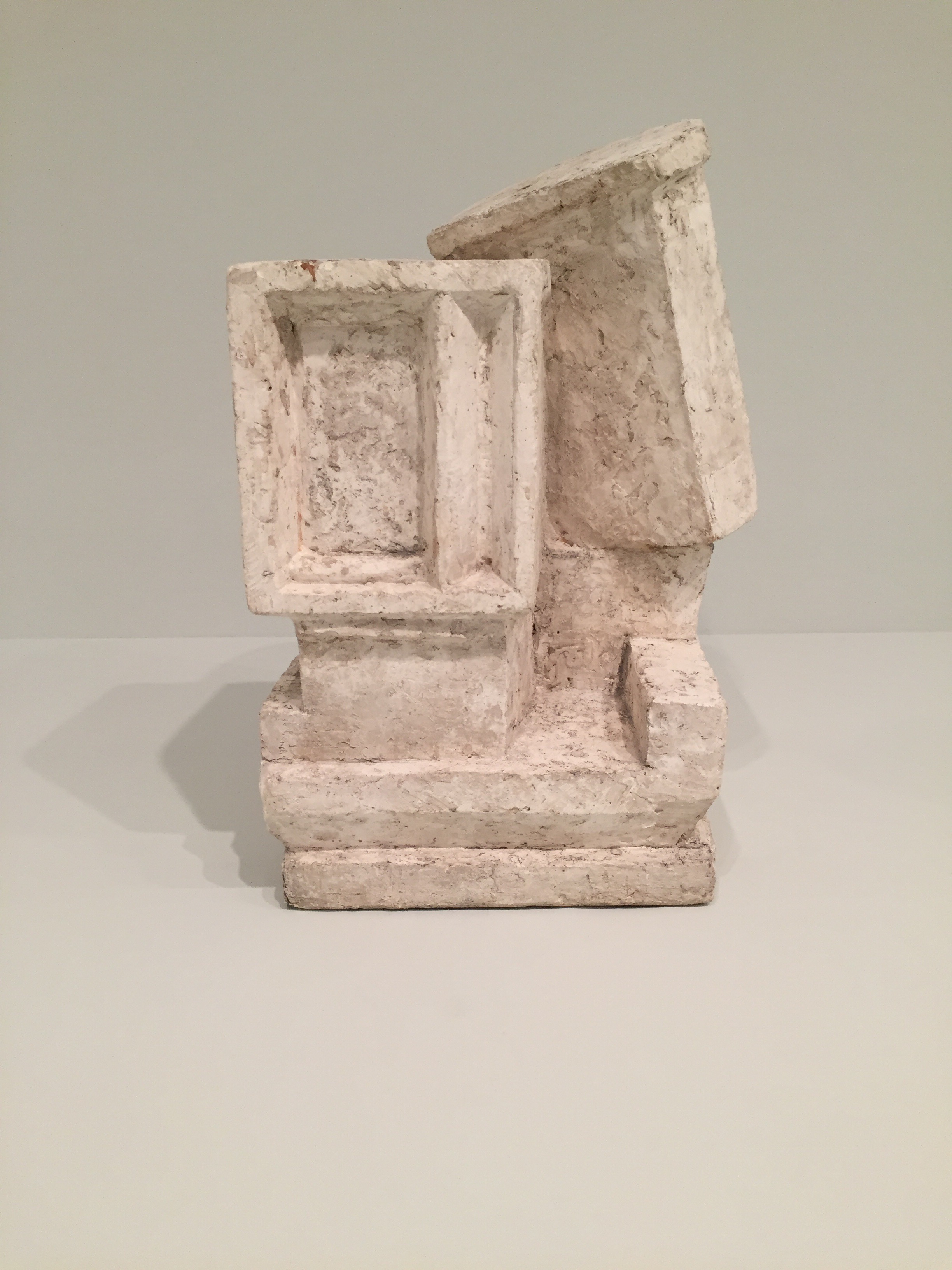 Head (Self-Portrait), 1927.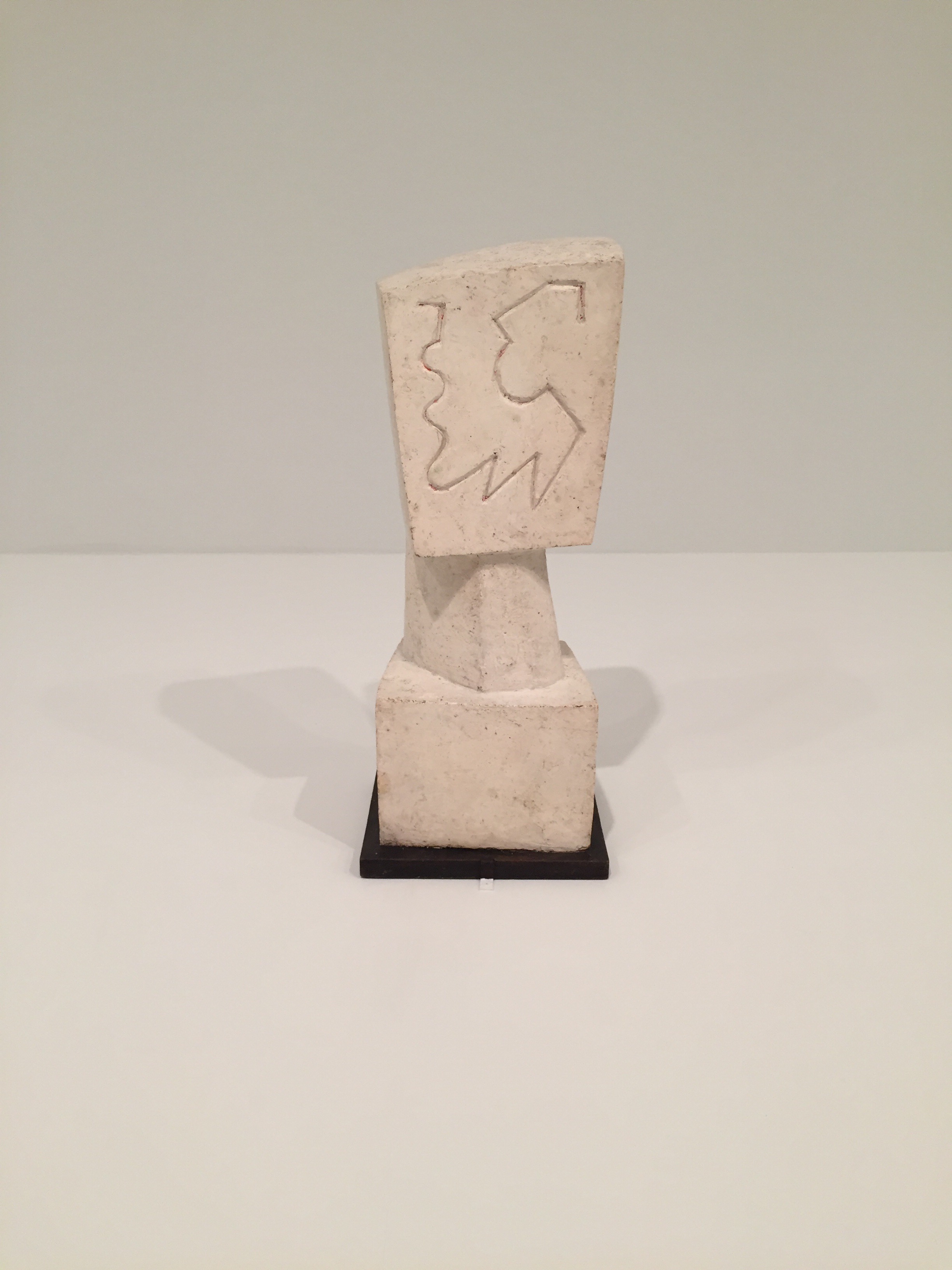 This next is the first time women are put in an objectified role.
Reclining Woman Who Dreams, 1929.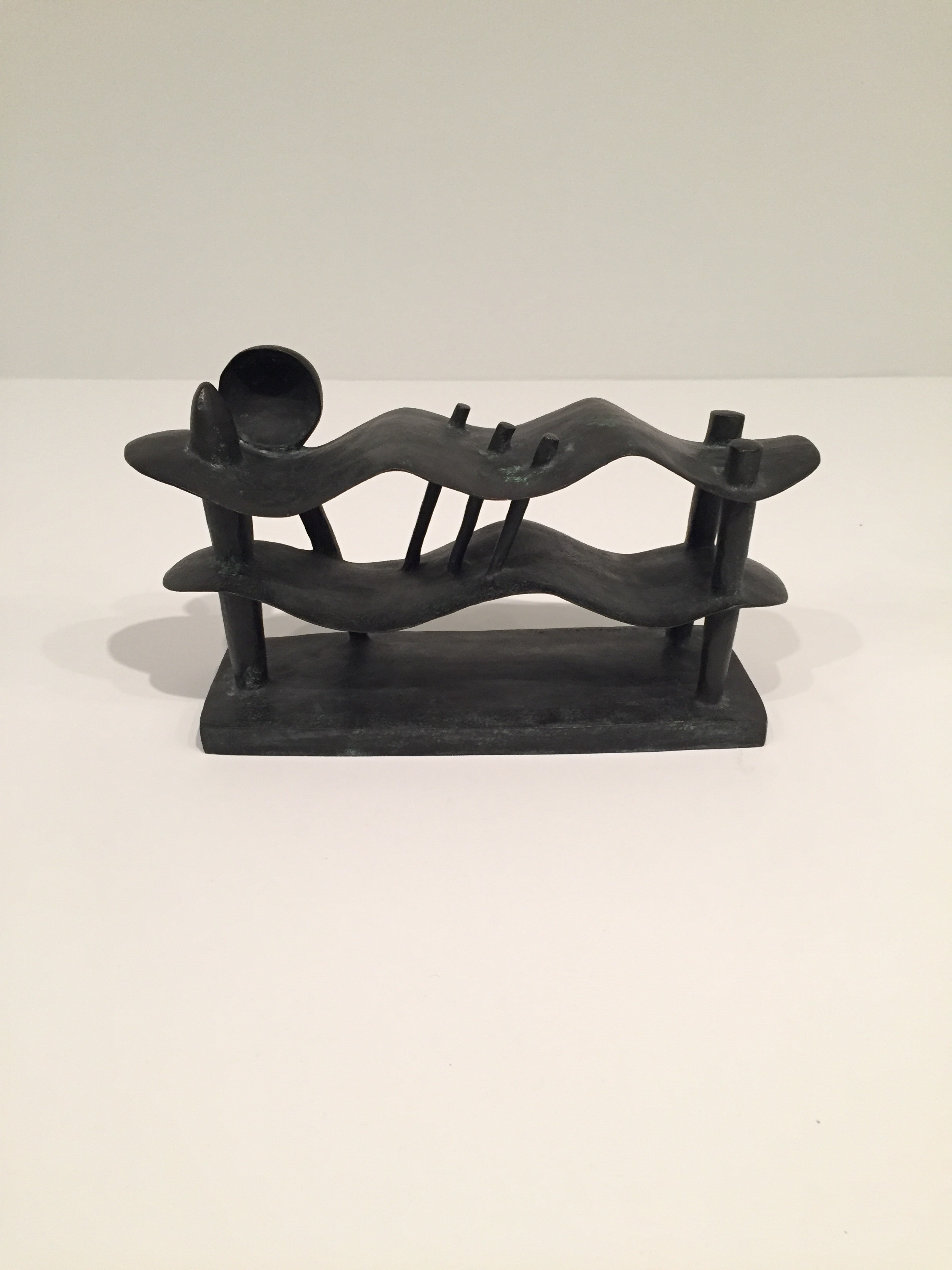 While the man is all butch.
Man (Apollo), 1929.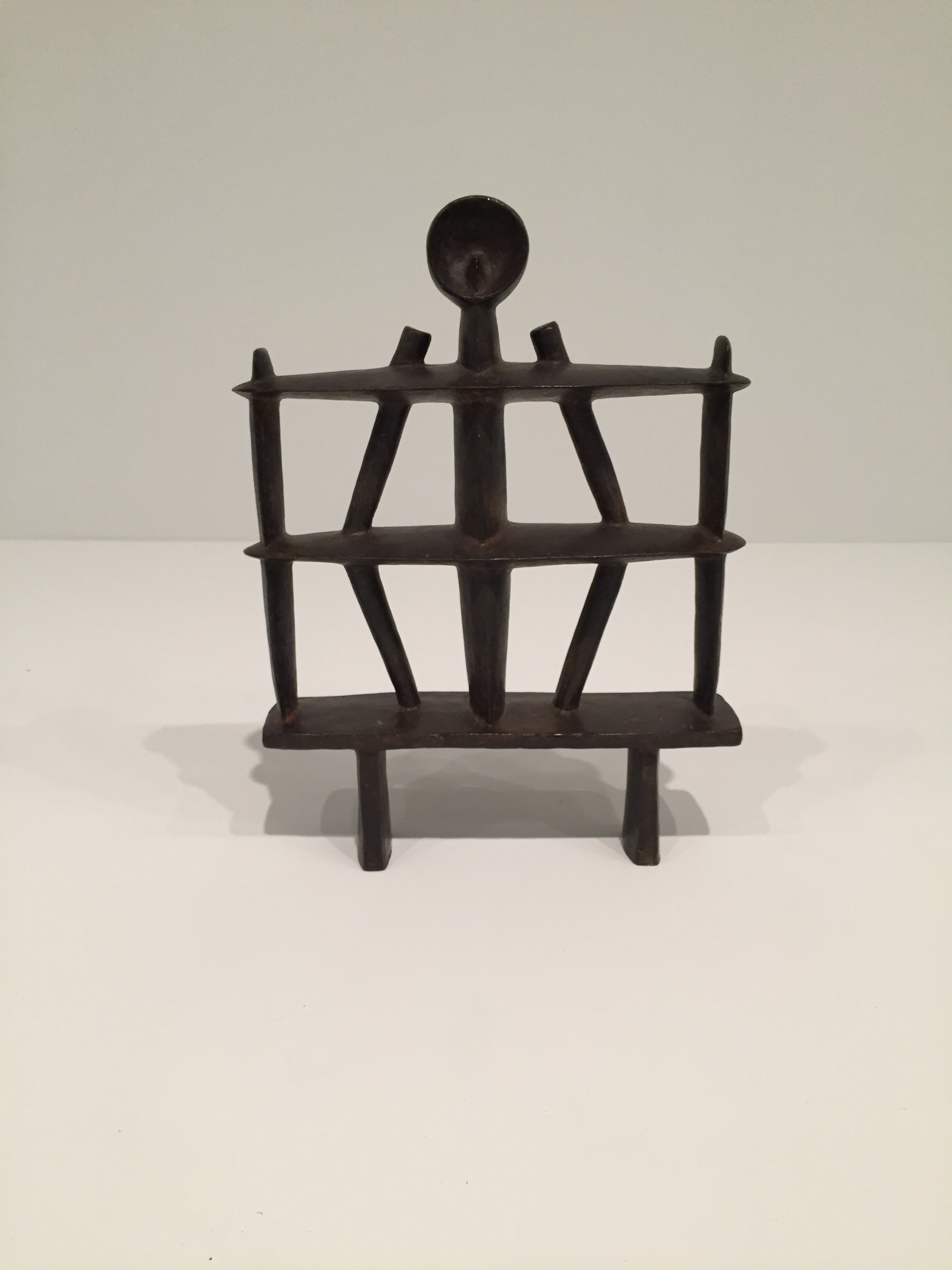 What are you going to do?
Giacometti had attitudes to women I find difficult.
Many shows make the mistake of pandering to him, deifying him.
(Apologies for the repeated use of the word but deification is my current obsession – I hate it).
In the process, they legitimise his actions, his behaviours.
Here, Giacometti feels fallable, flawed, human.
Let's carry on.
A work of painted plaster.
Stéle, 1927.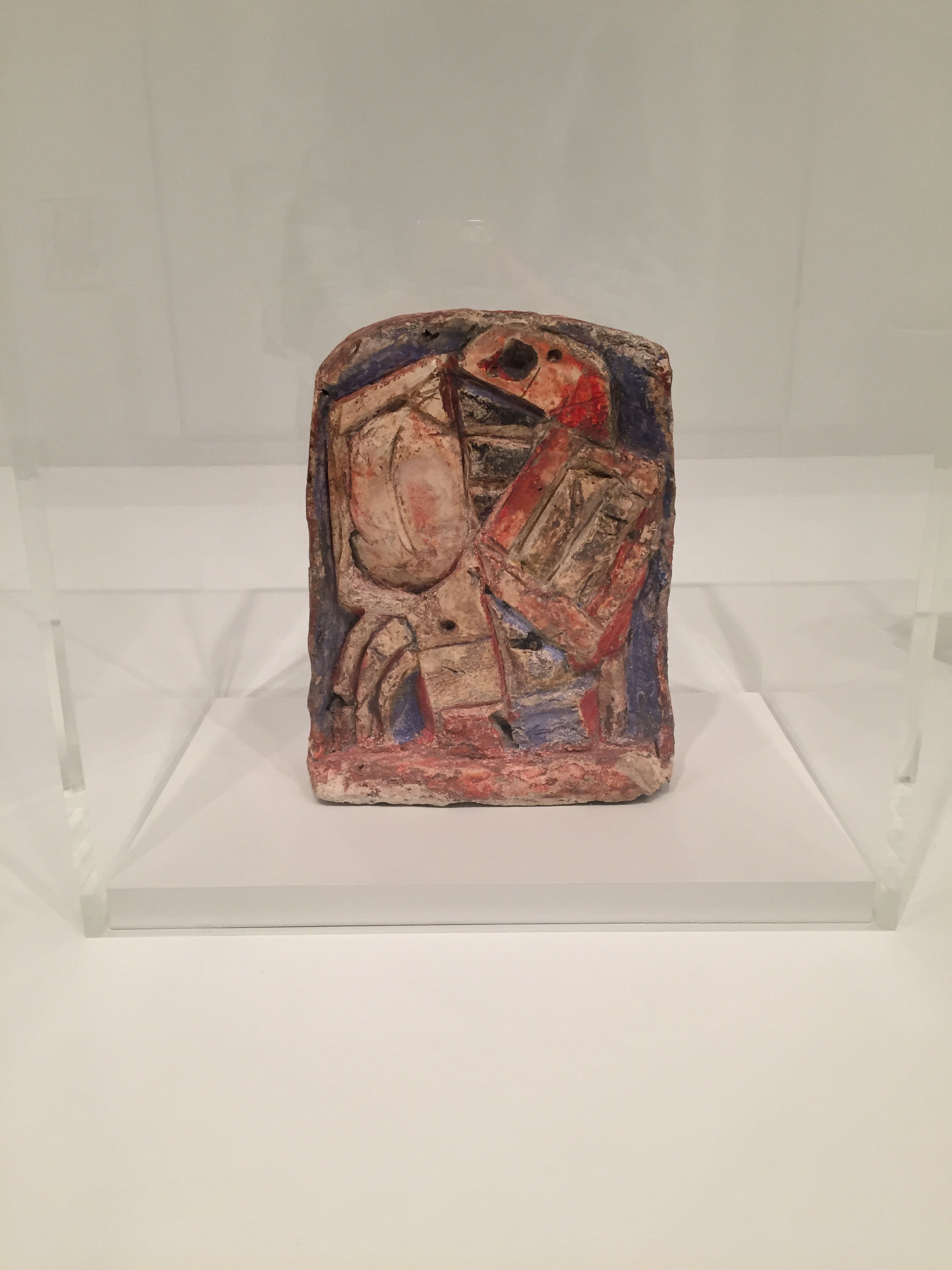 Woman (flat V), 1929.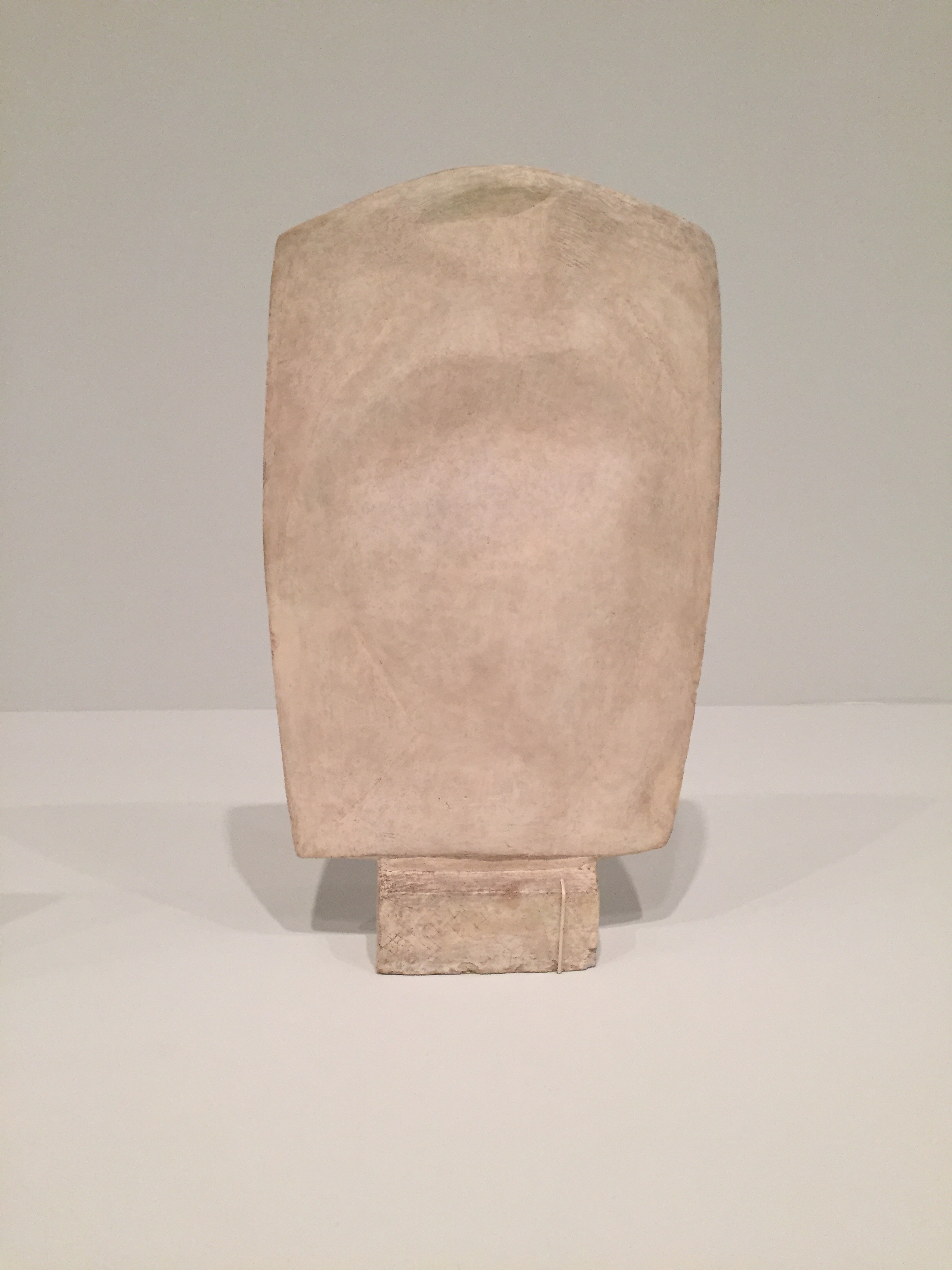 The next is called Disagreeable Object, from 1931.
So maybe there was some self hatred in his psychological, sexual tortures.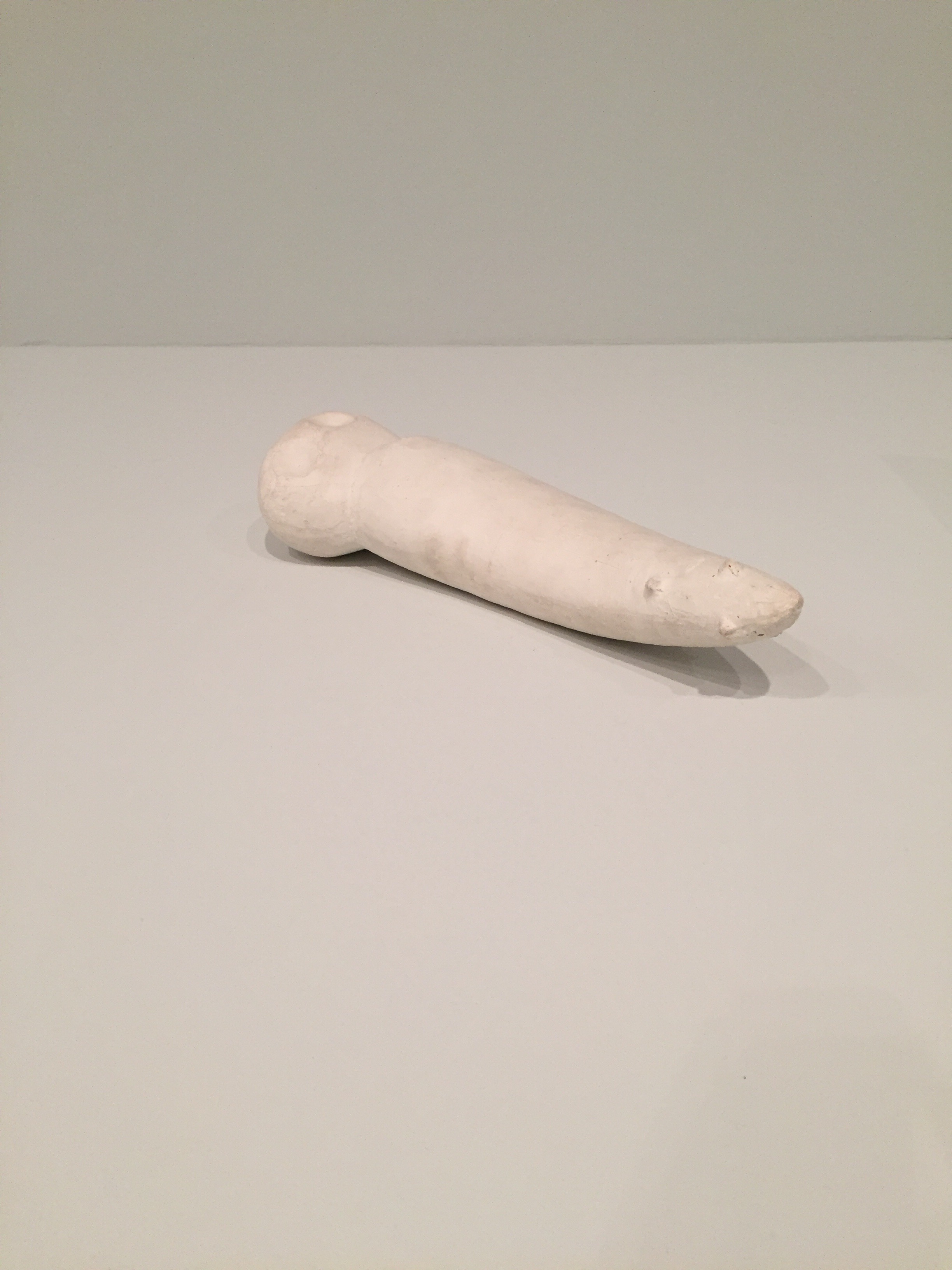 Disagreeable Object to be Thrown Away, 1931.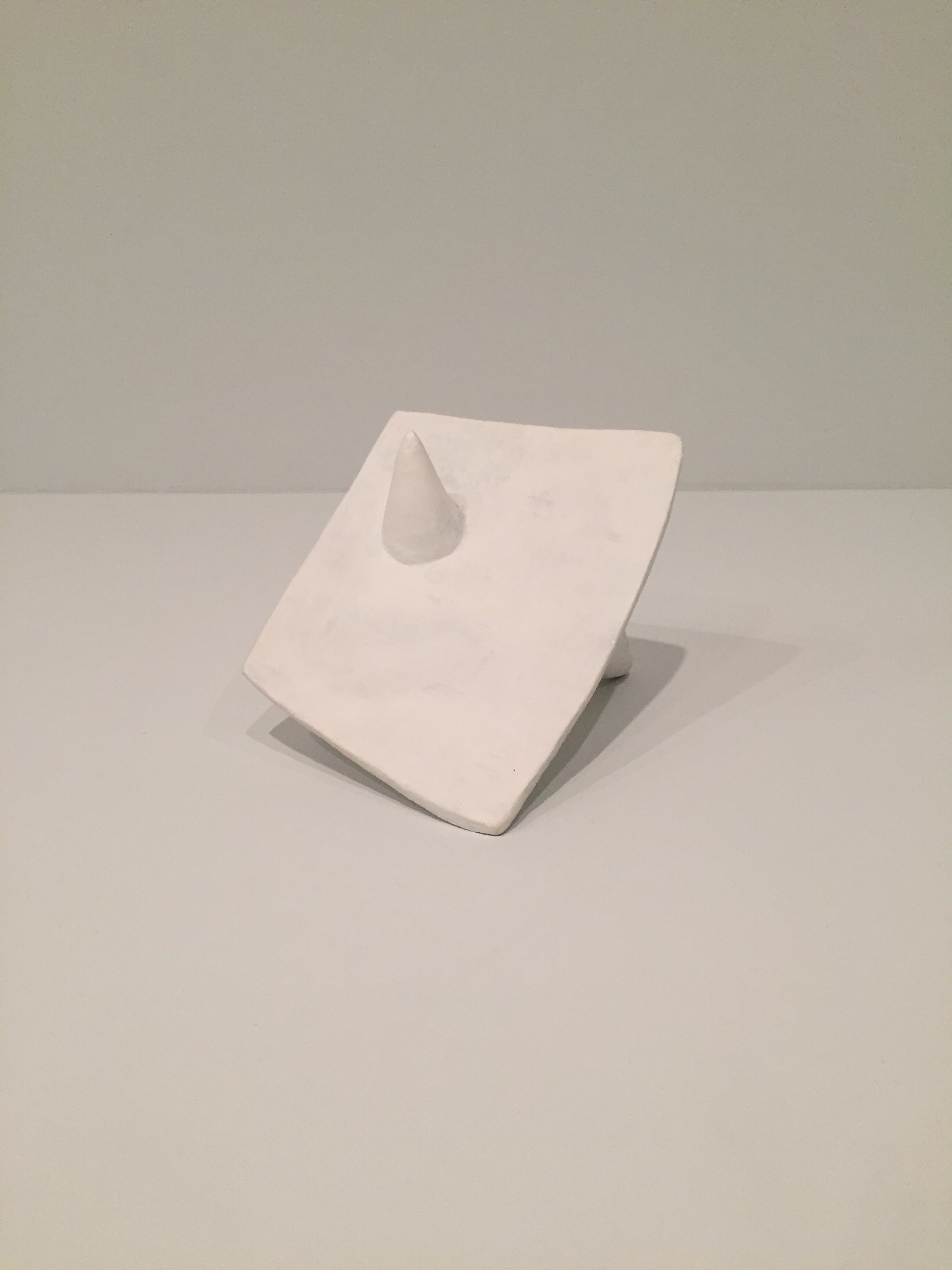 Circuit, 1931.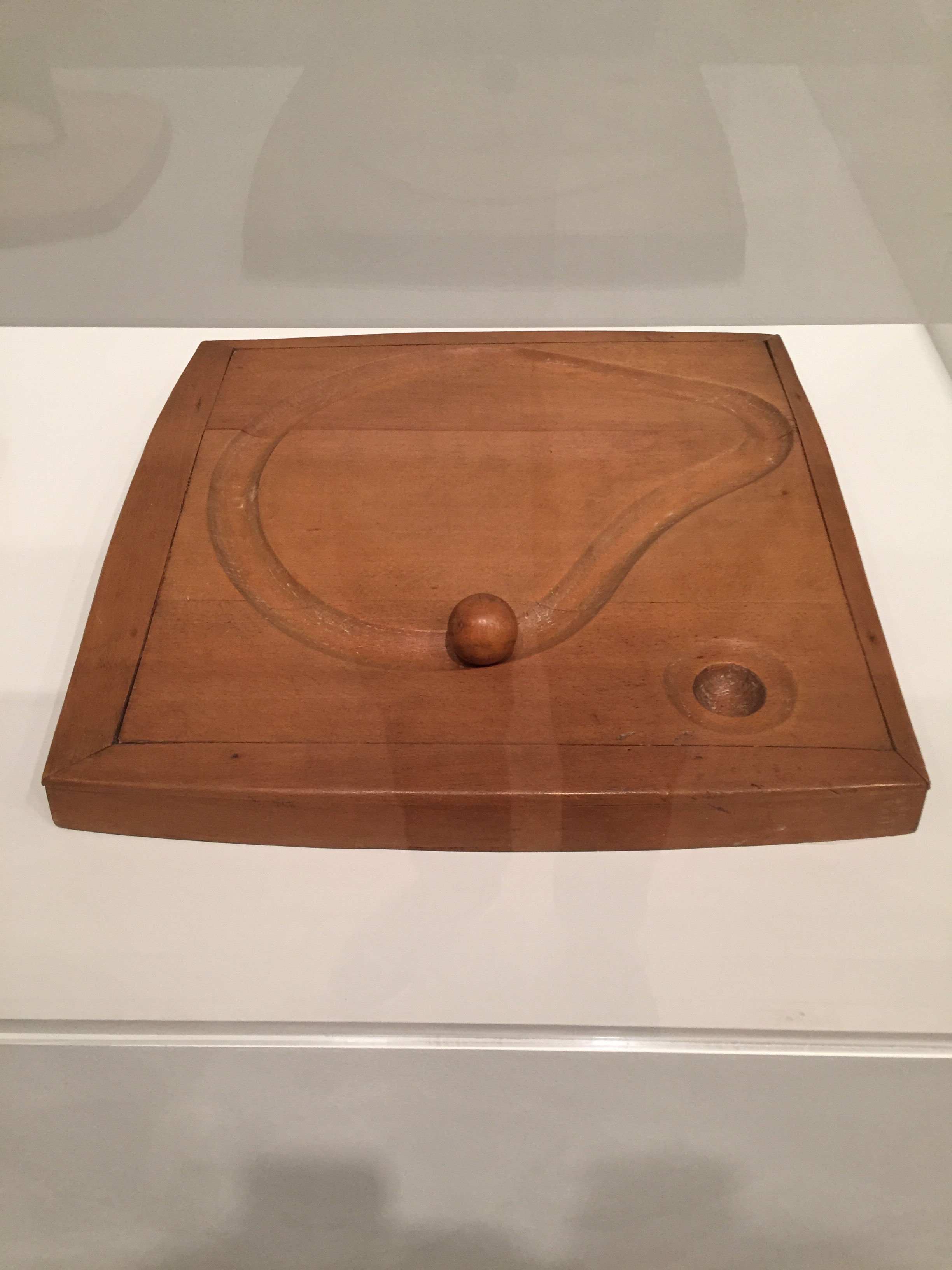 A proud room to contain one of his most troubling works.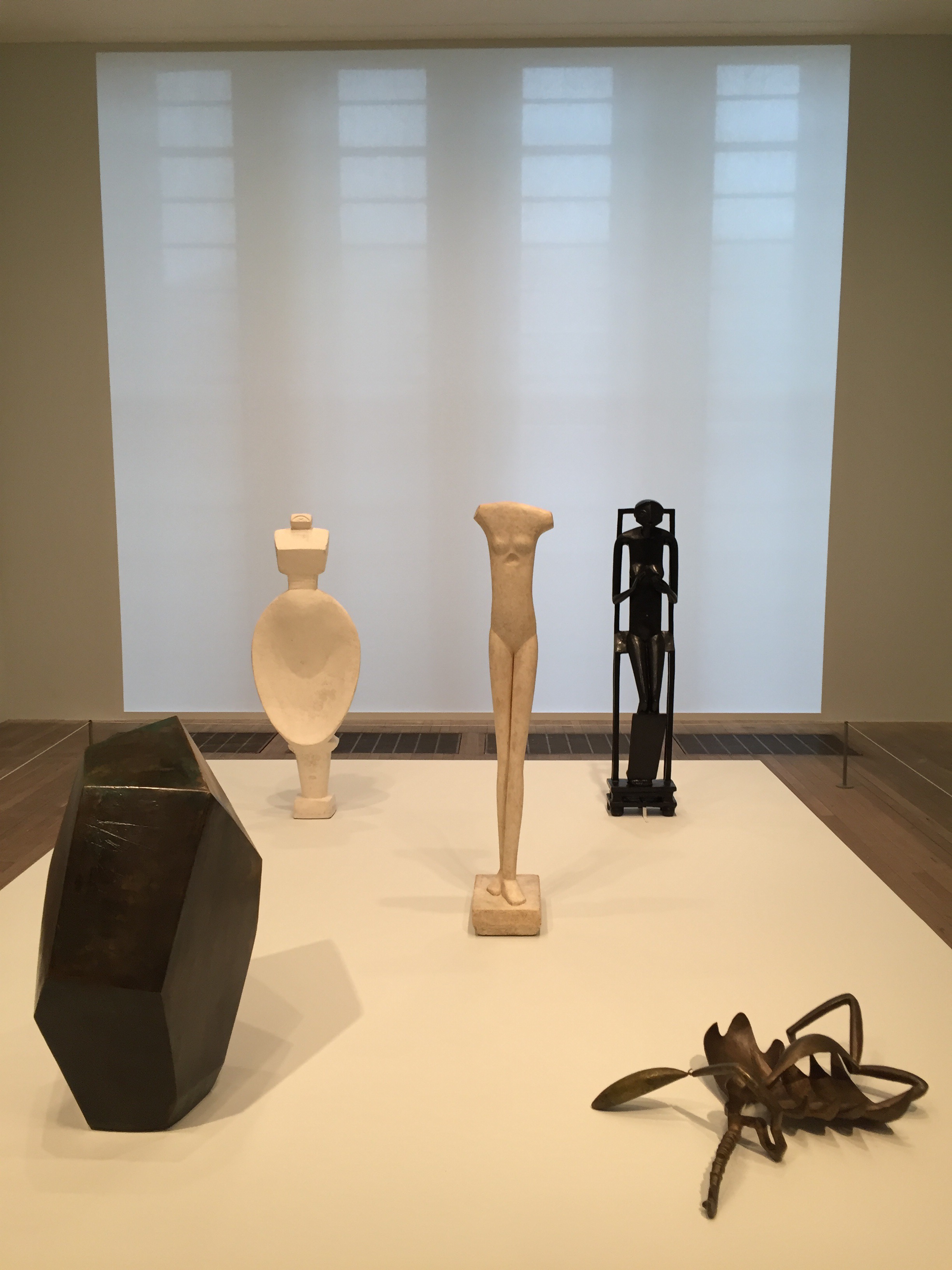 In the bottom right is Woman with her Throat Cut, 1932.
I remember how this sculpture was displayed at the last Giacometti show in the U.K., at the Royal Academy at some point in the 90s.
On its own, circled off, on the floor, as if we were witnesses to torture, degradation.
I'd gone to that show all naively obsessed, then saw this work, its title, how it was being deified. It was like, oh.
And then I realised how only the men in sculptures are allowed to walk, the women stand still.
Shocking.
Here's that work up close.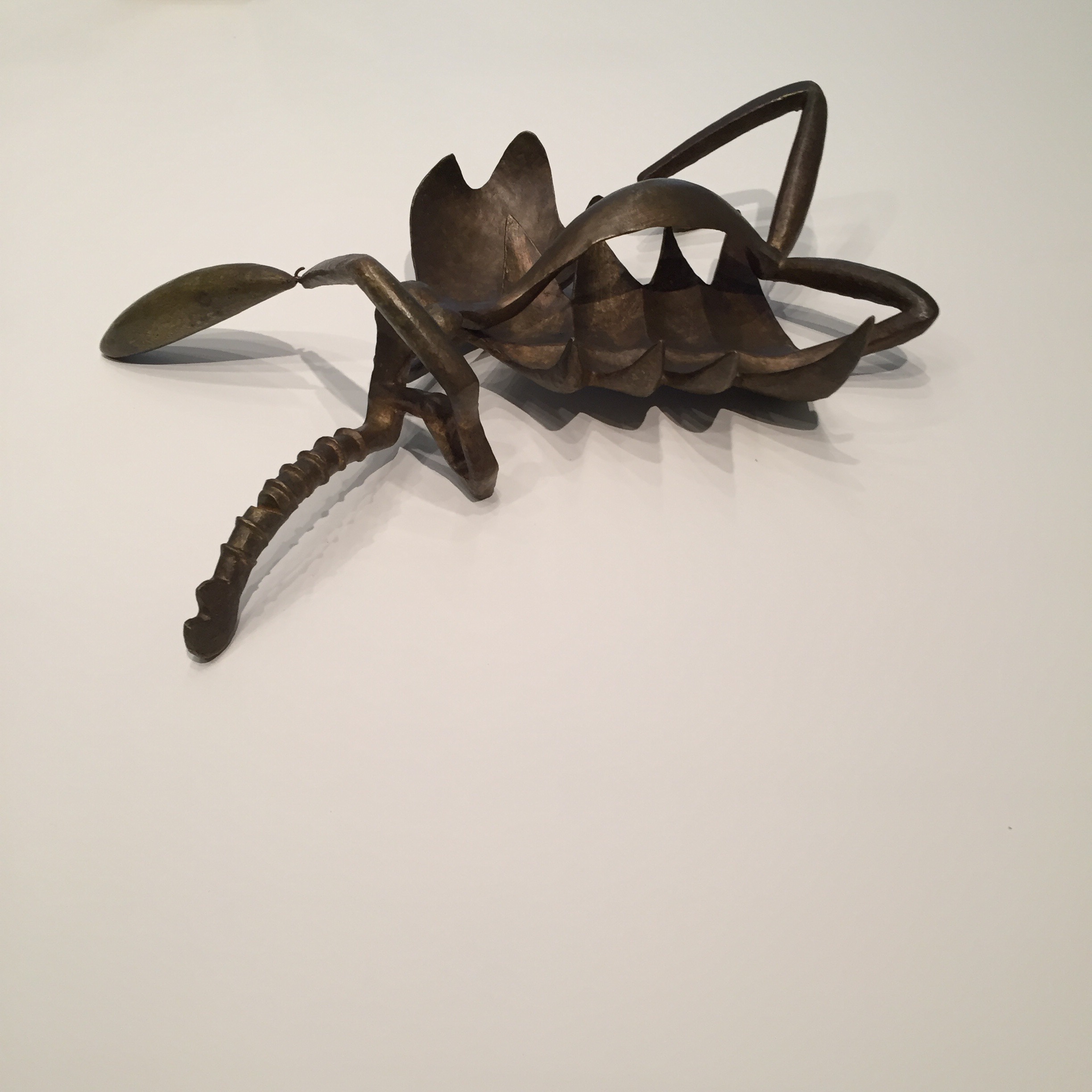 Tate have been smart.
Placed with other sculptures, it becomes more an insight into his psychology, rather than a statement of horrible intent.
Behind it, Spoon Woman, 1927.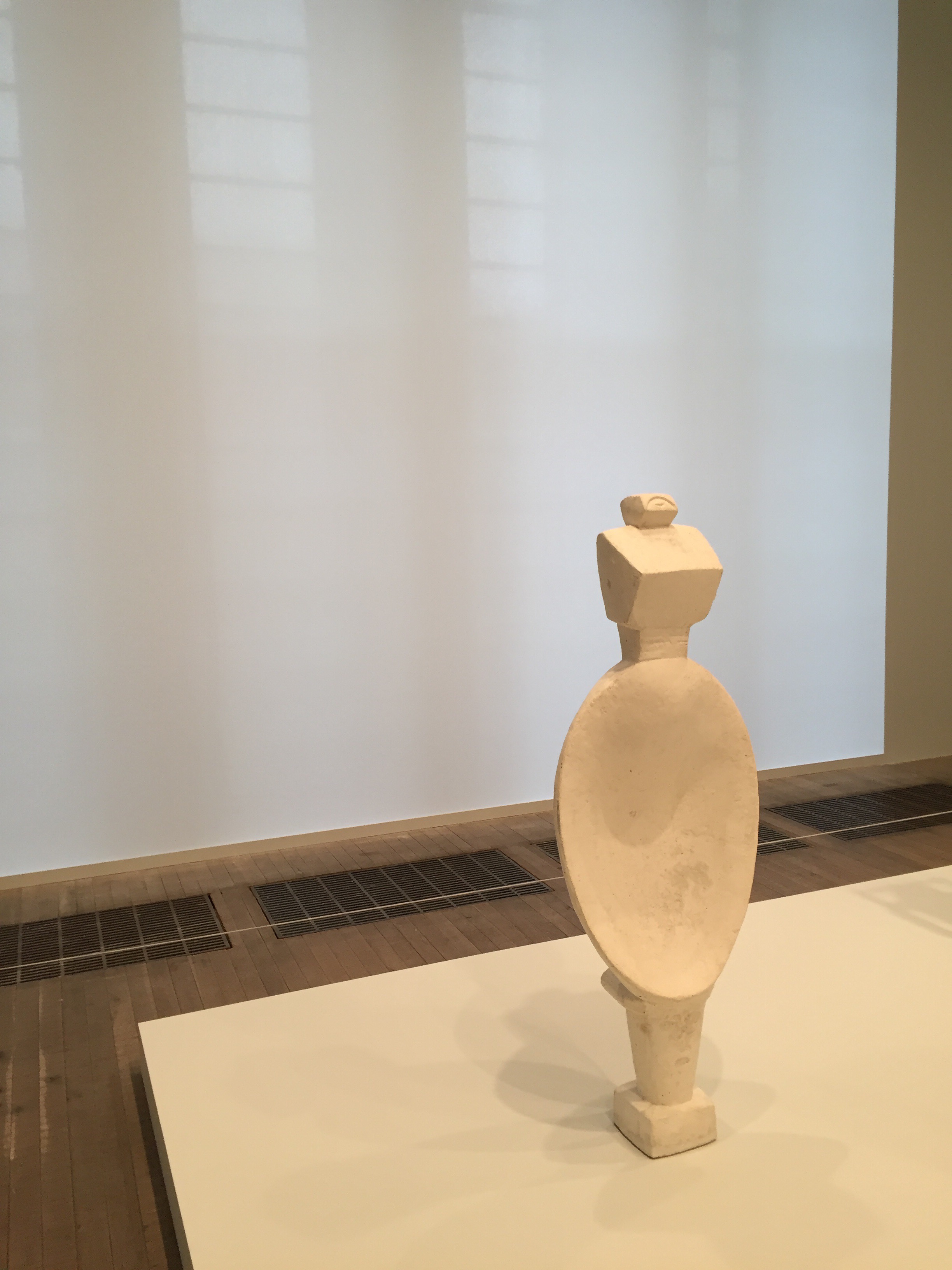 Invisible Object (Hands holding the Void), 1934-35.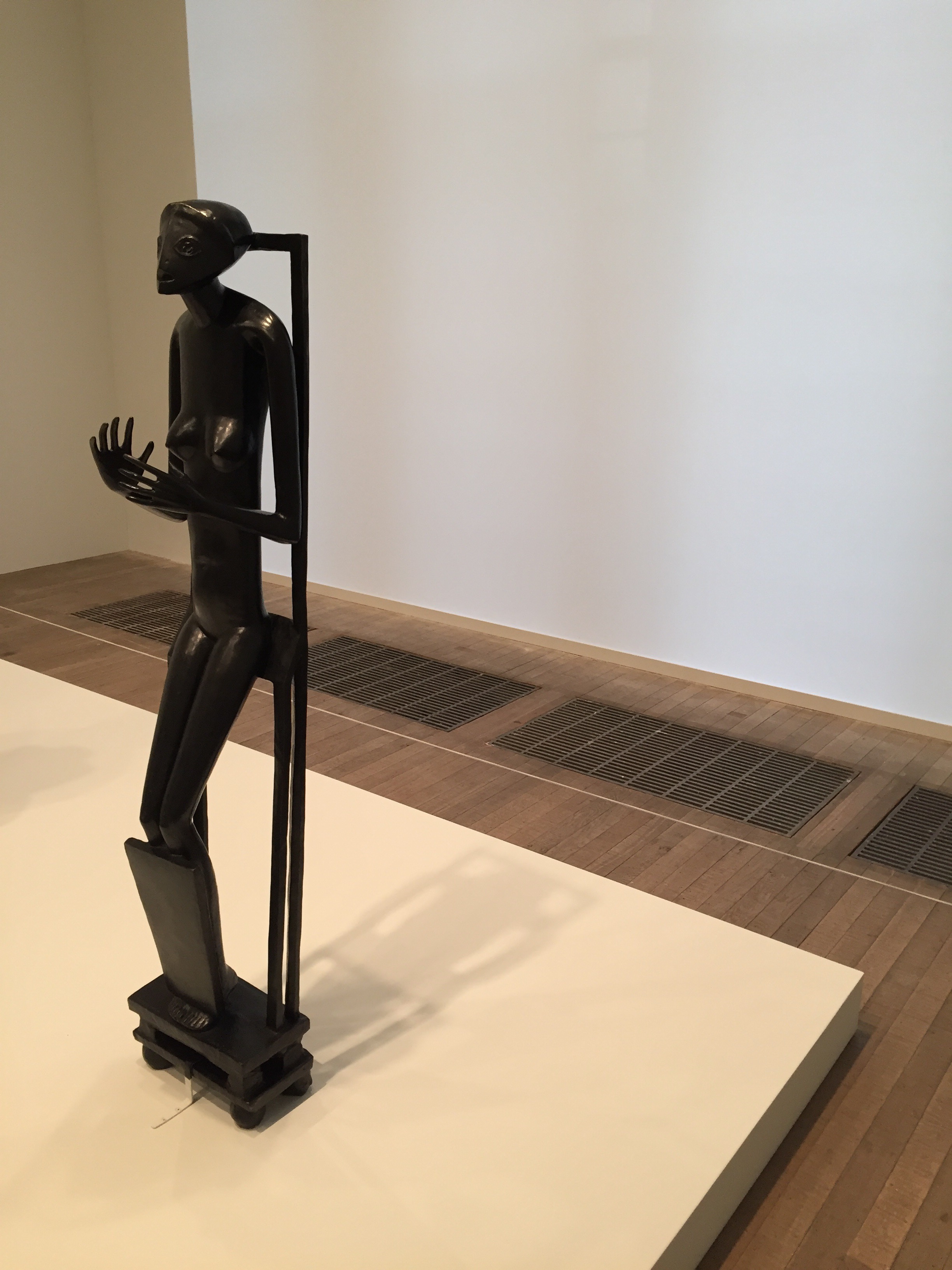 Let's go forward to when Giacometti could return to Paris after the war.
Three Men Walking, 1948.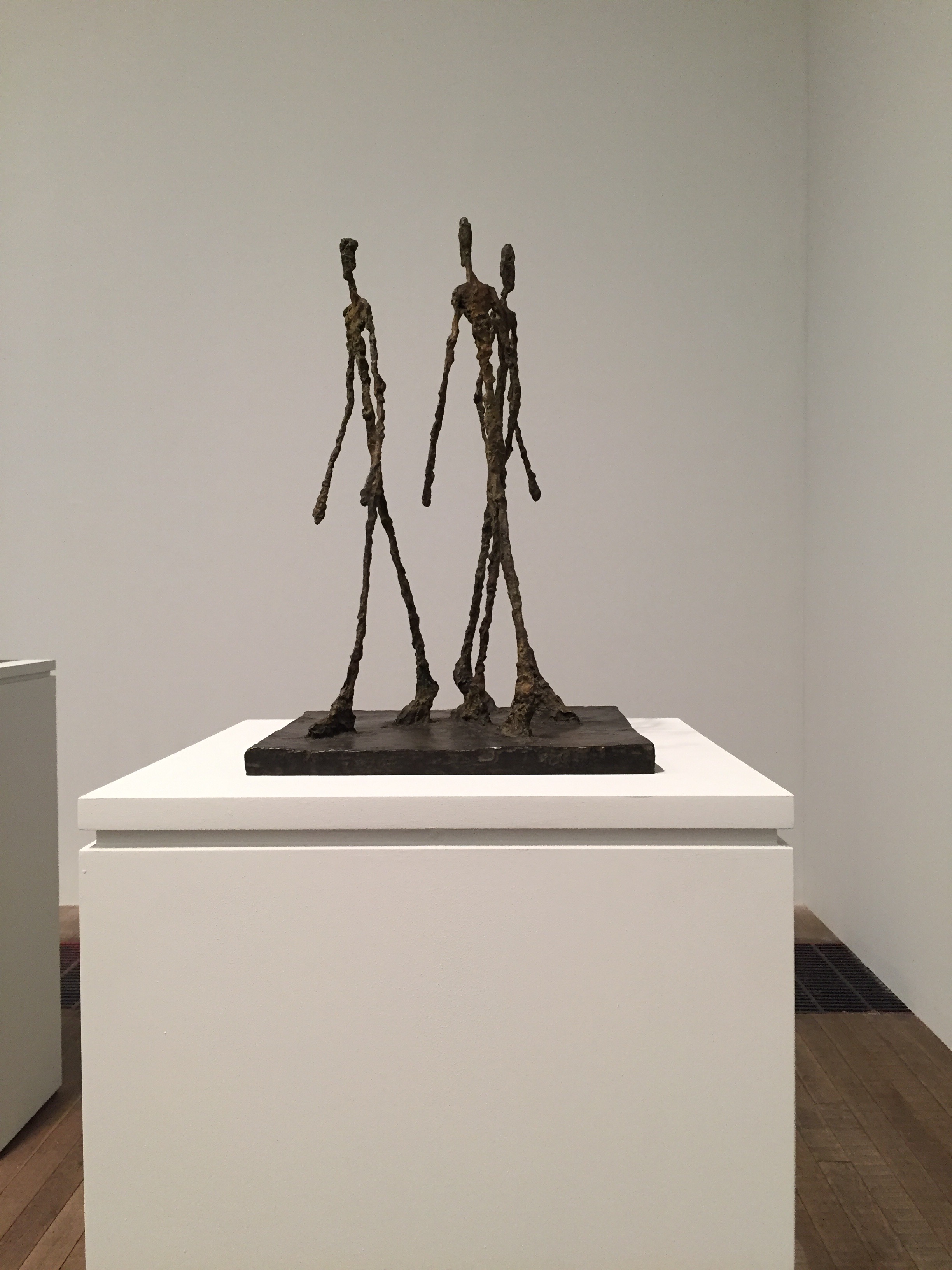 Four Women on a Base, 1950.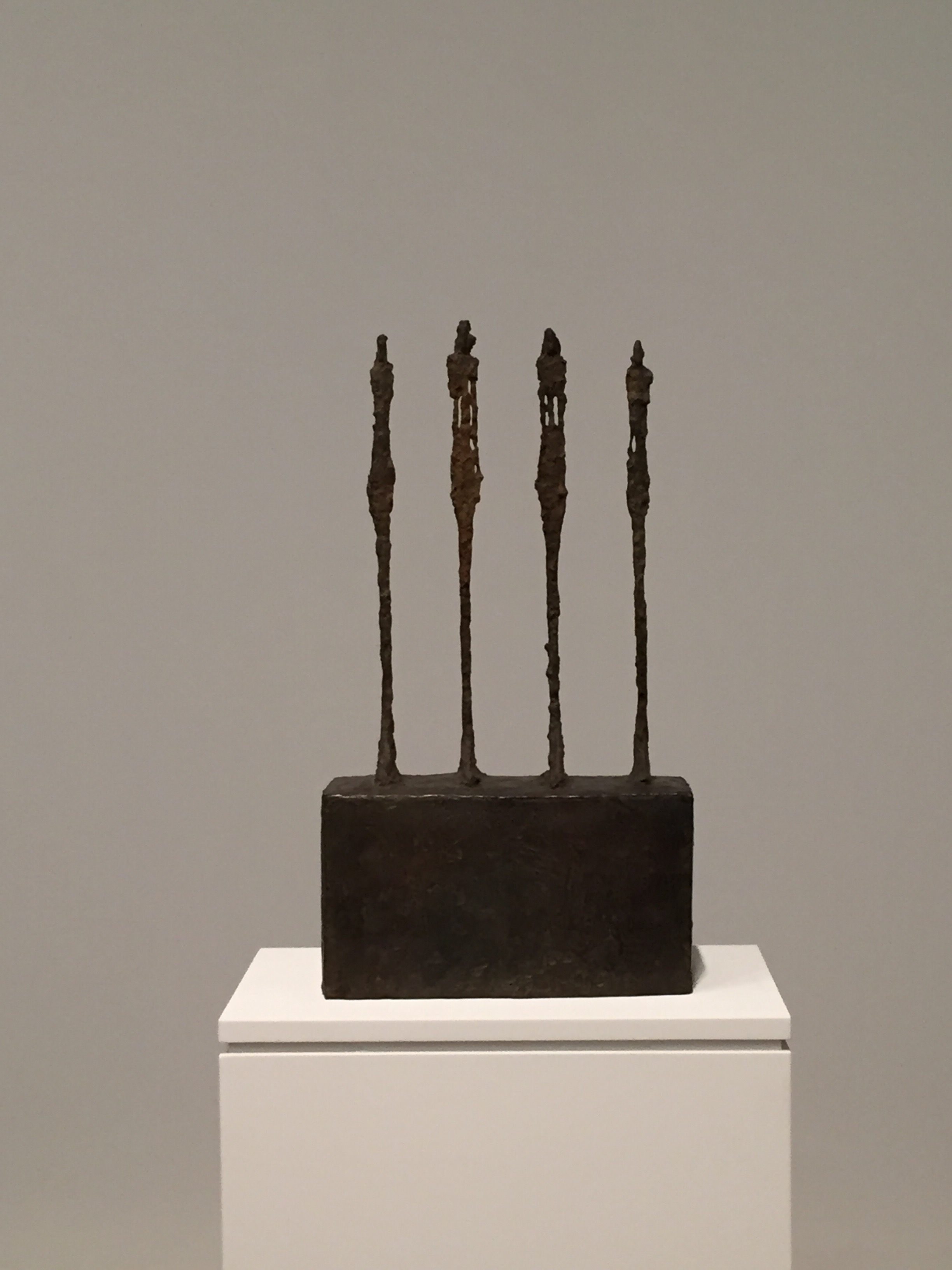 Figurine between two Houses, 1950.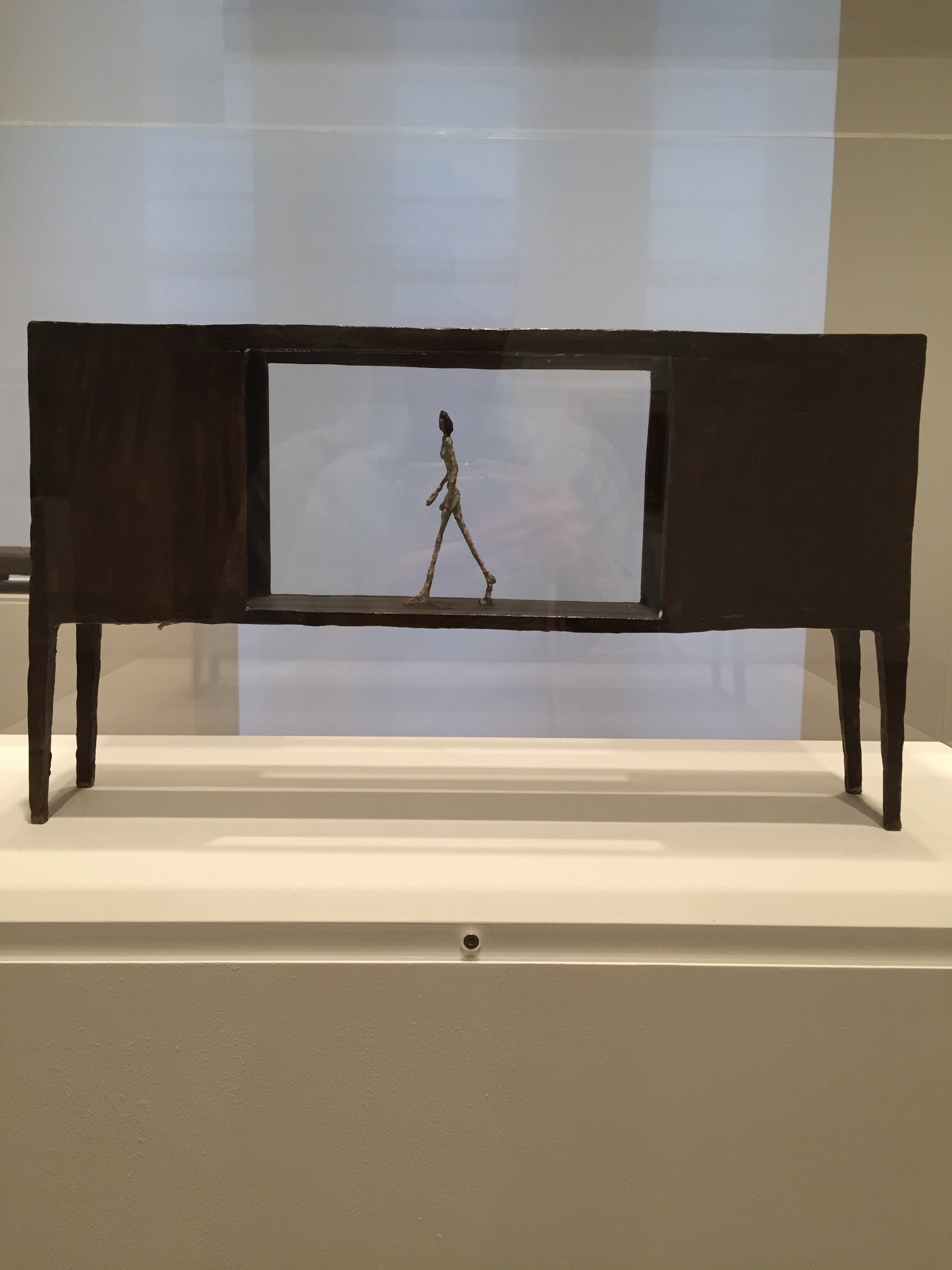 The Cage (first version), 1949-50.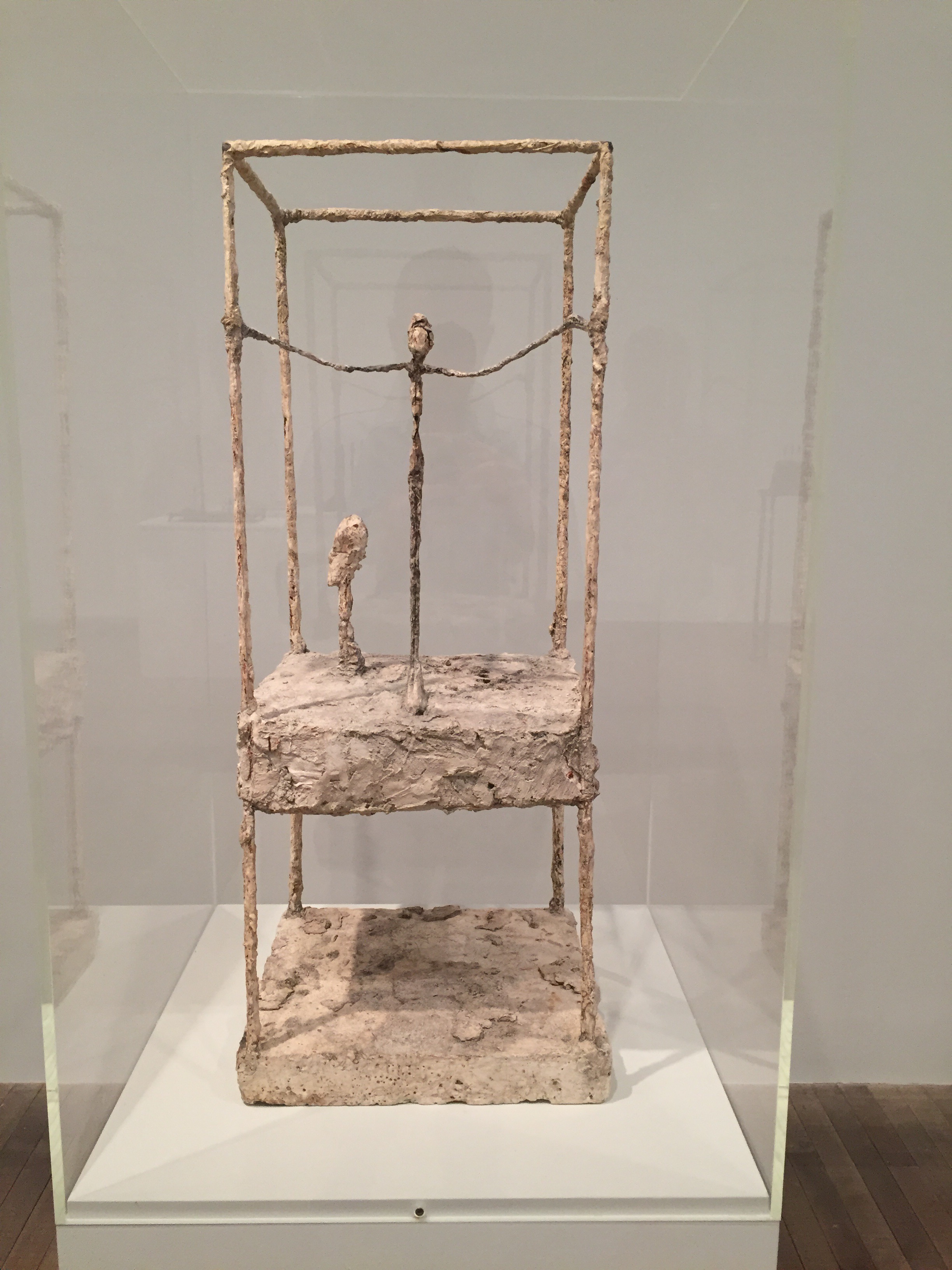 Brought together for the first time in 60 years are plaster works made for the 1956 Venice Biennale.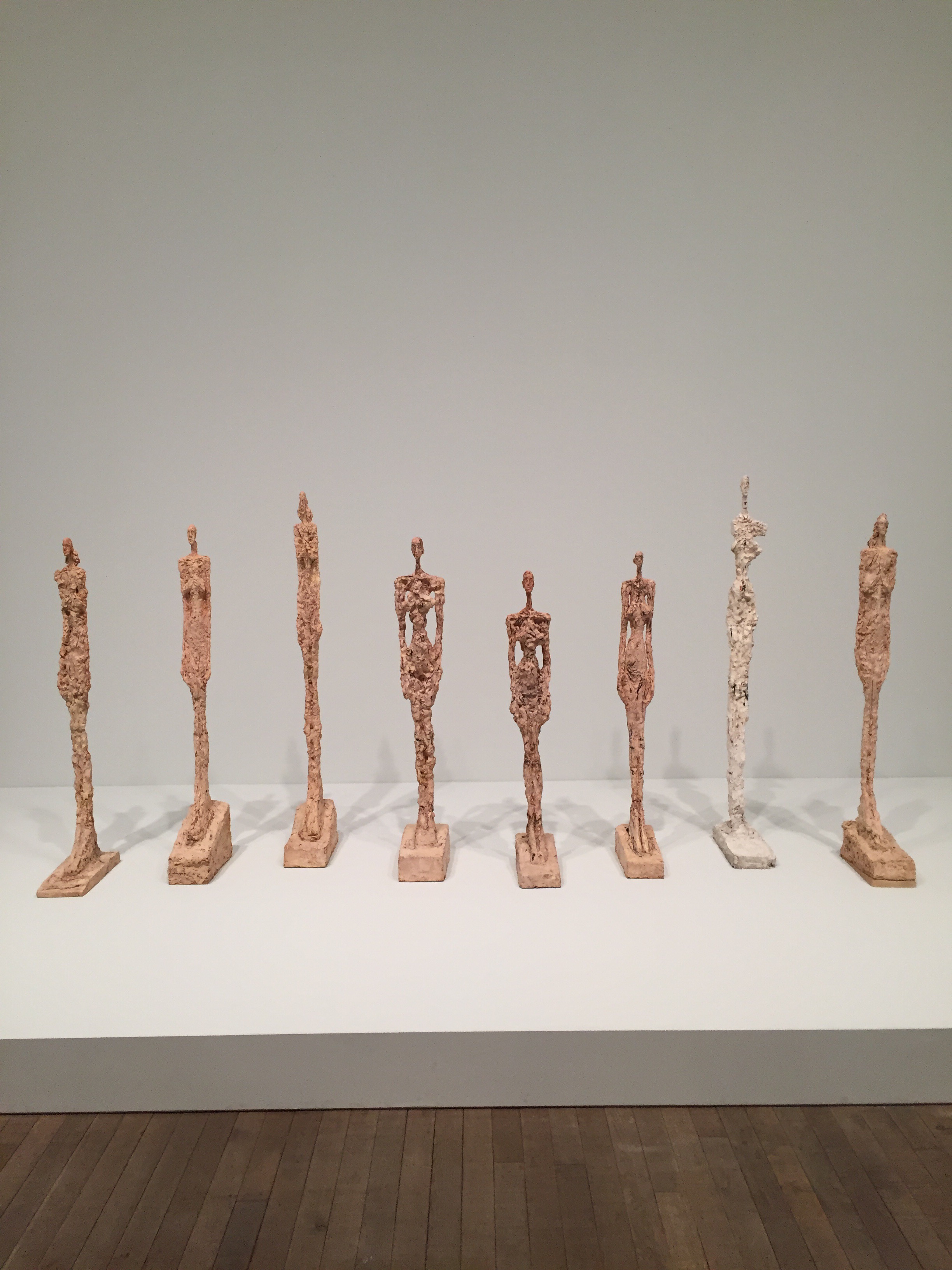 So many works in the show I've never seen before, like The Leg, 1958.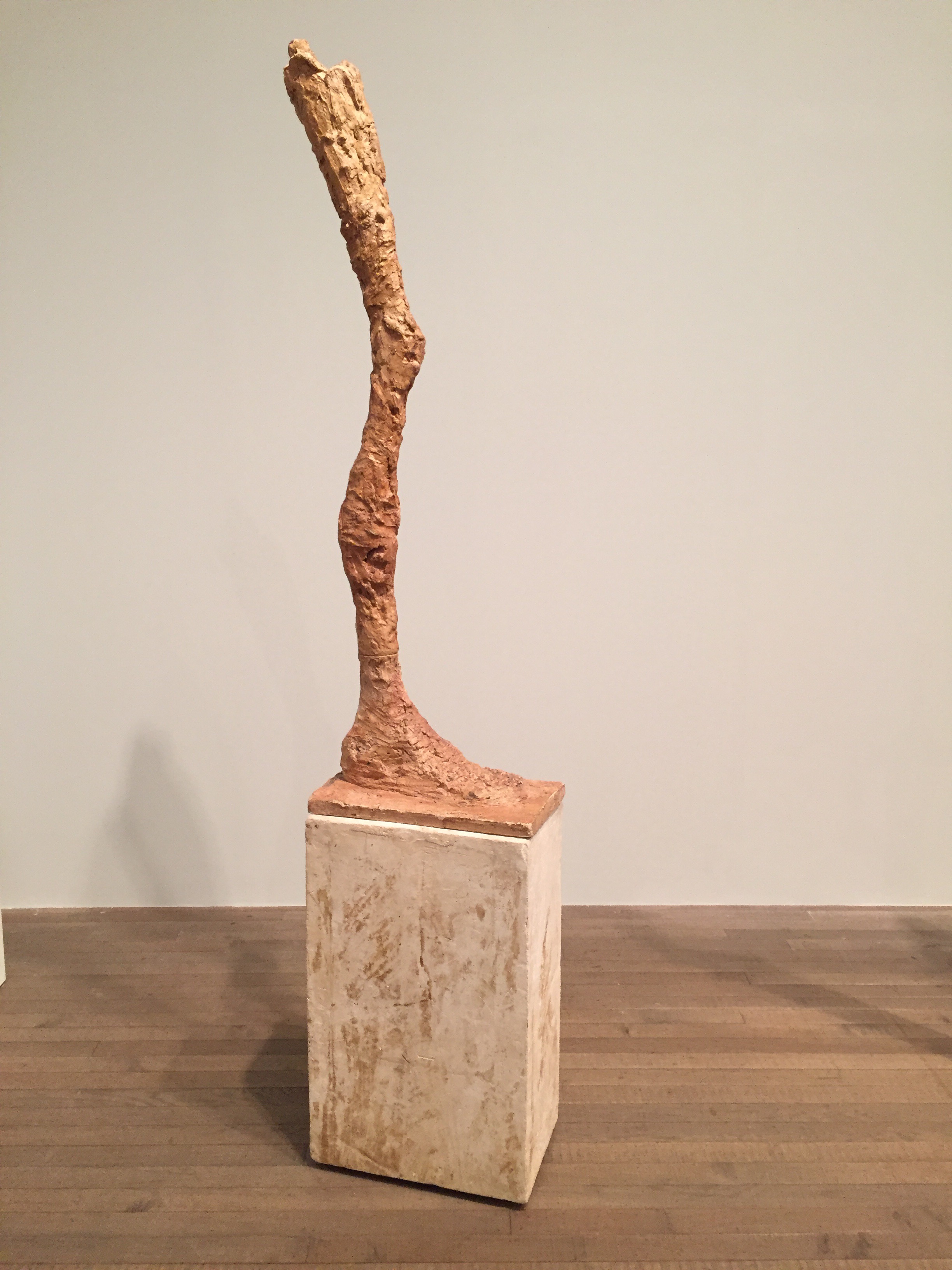 A painted section of Giacometti's studio wall.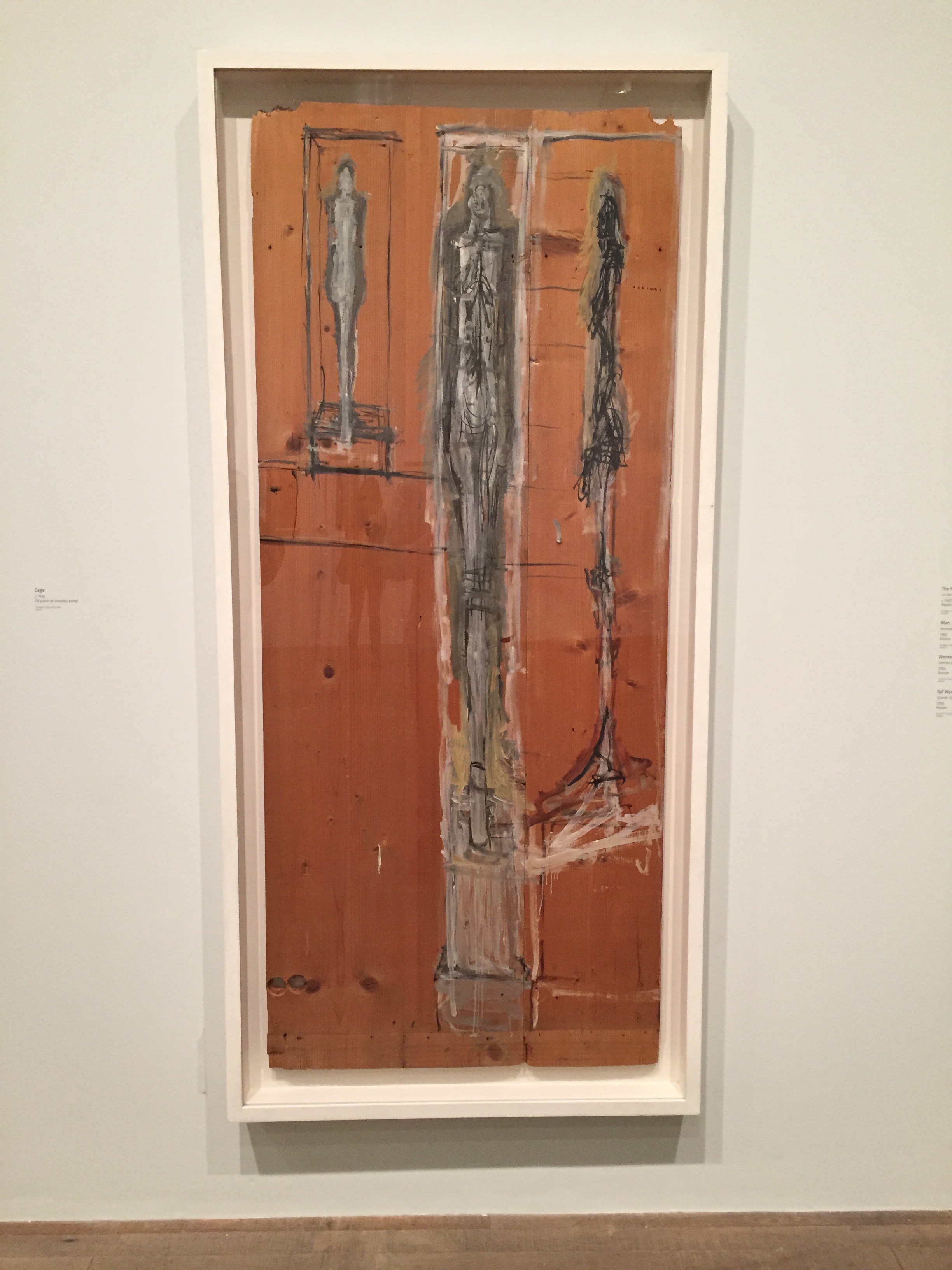 A plaster version of The Nose, on display for the first time.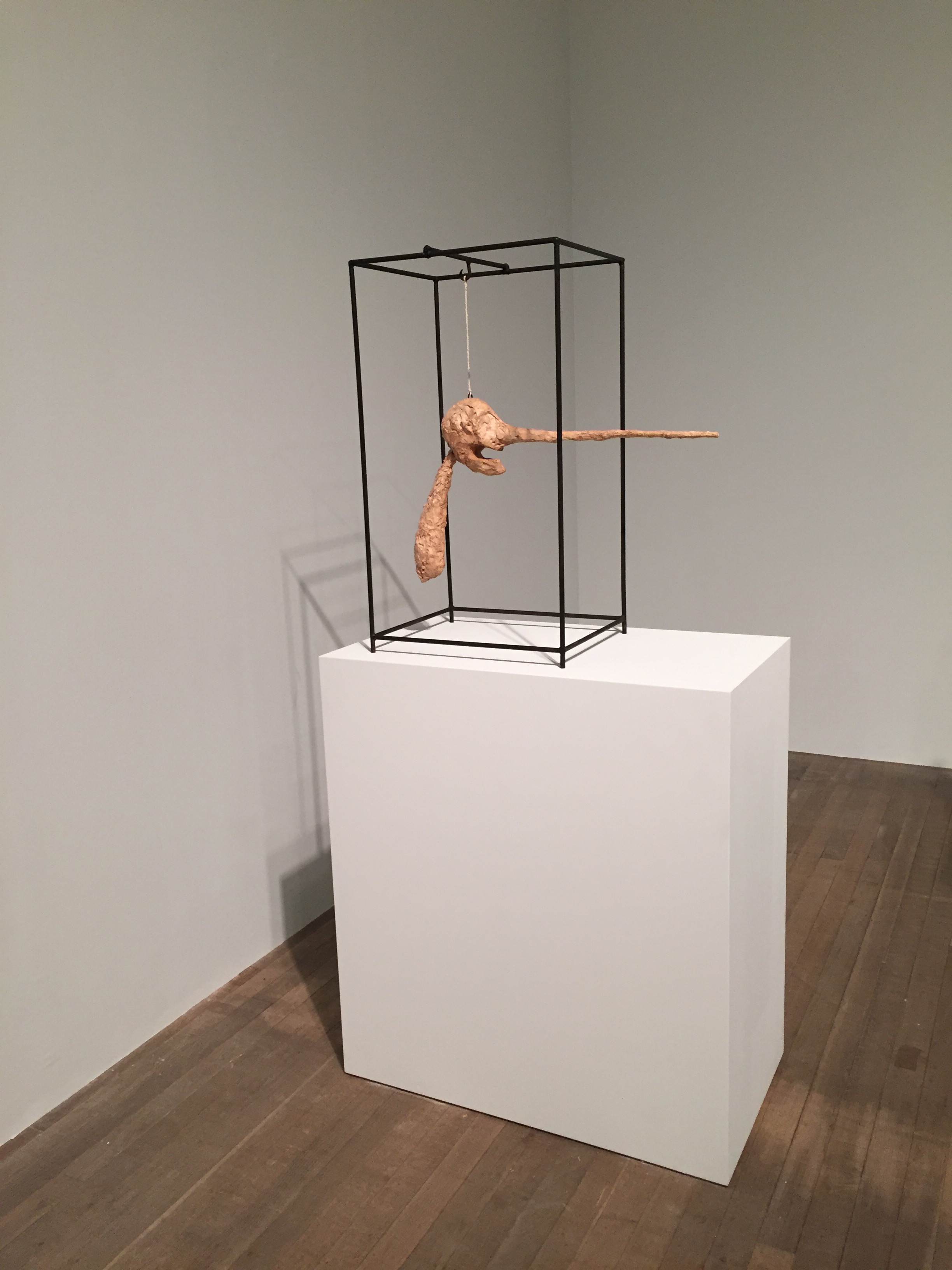 Clever how adding plaster works to the mix humanises.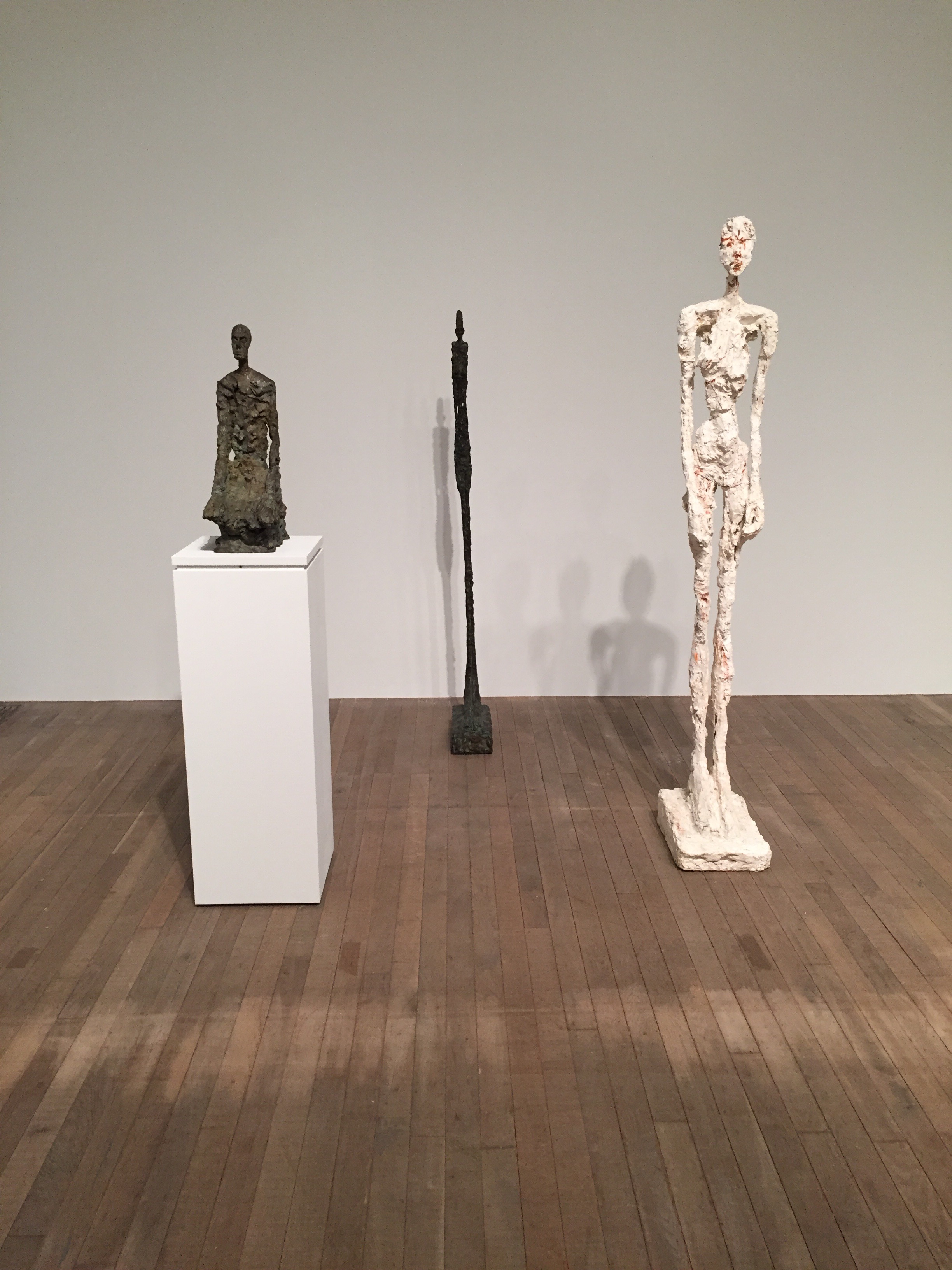 Three extraordinary portraits of philosopher Isaku Yanaihara.
More paintings.
His brother Diego x 5.
His wife Annette x2.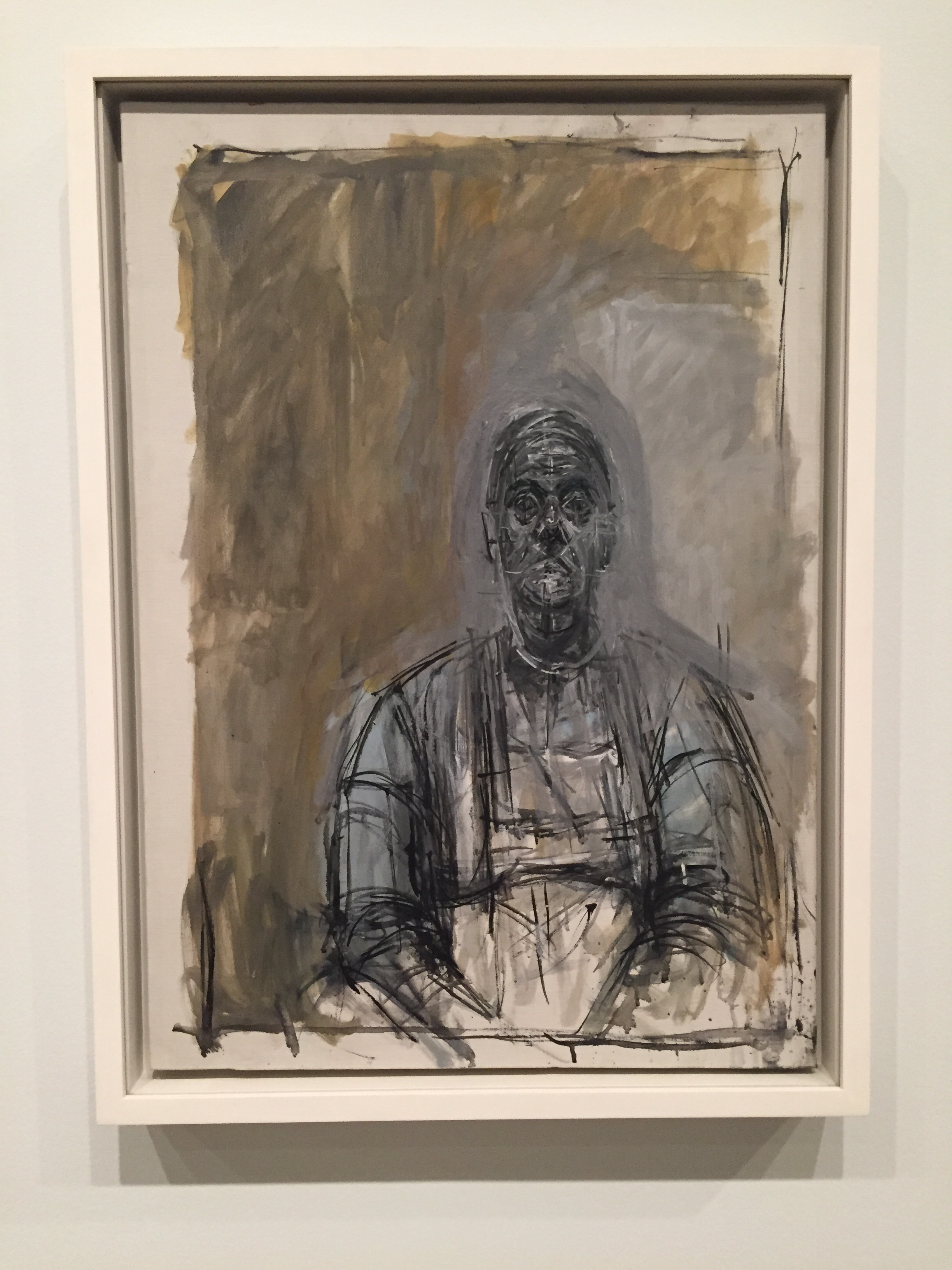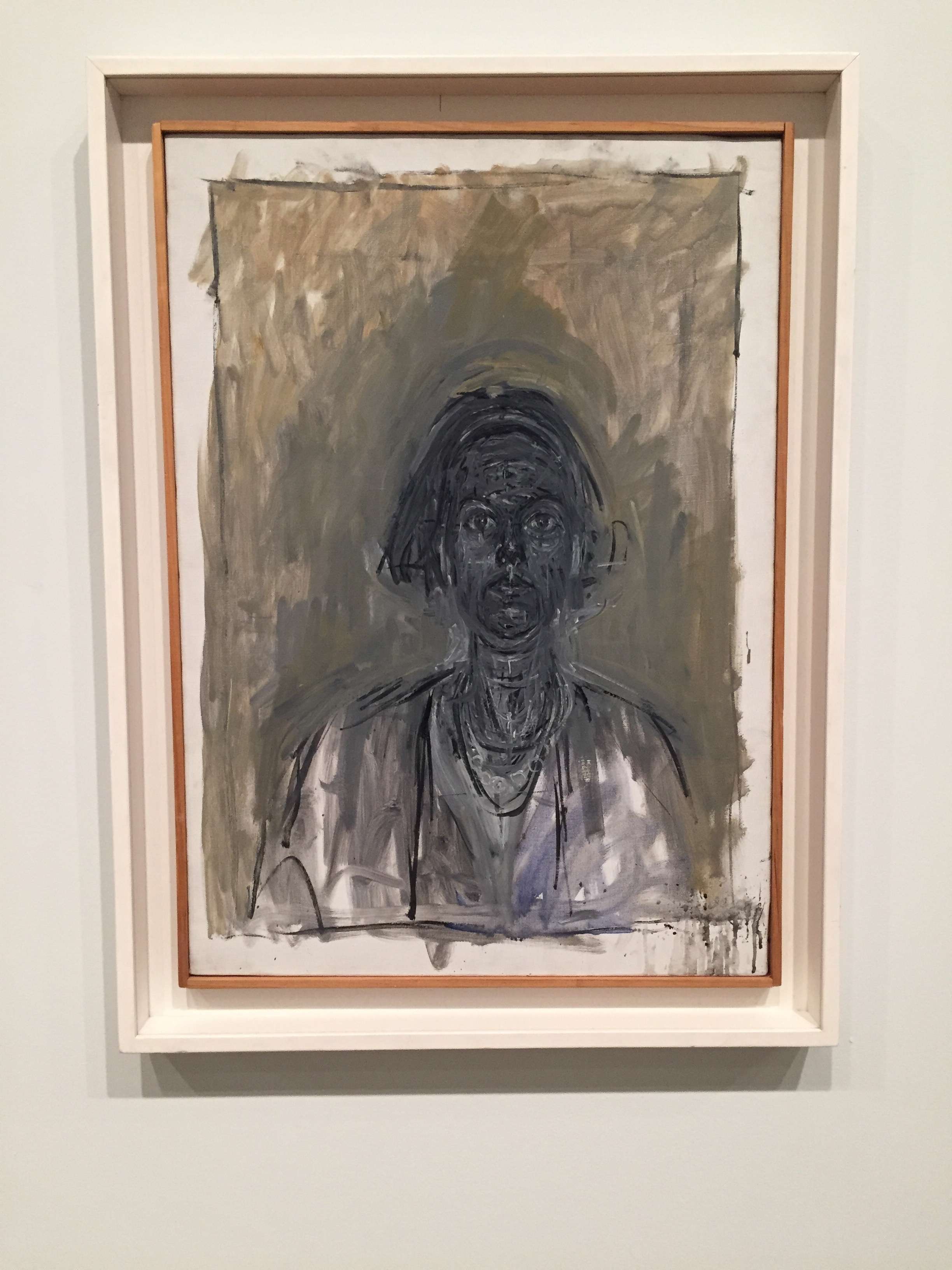 Such a clever path the curators have found through his life.
Bombast only happens at the end.
Hi you three!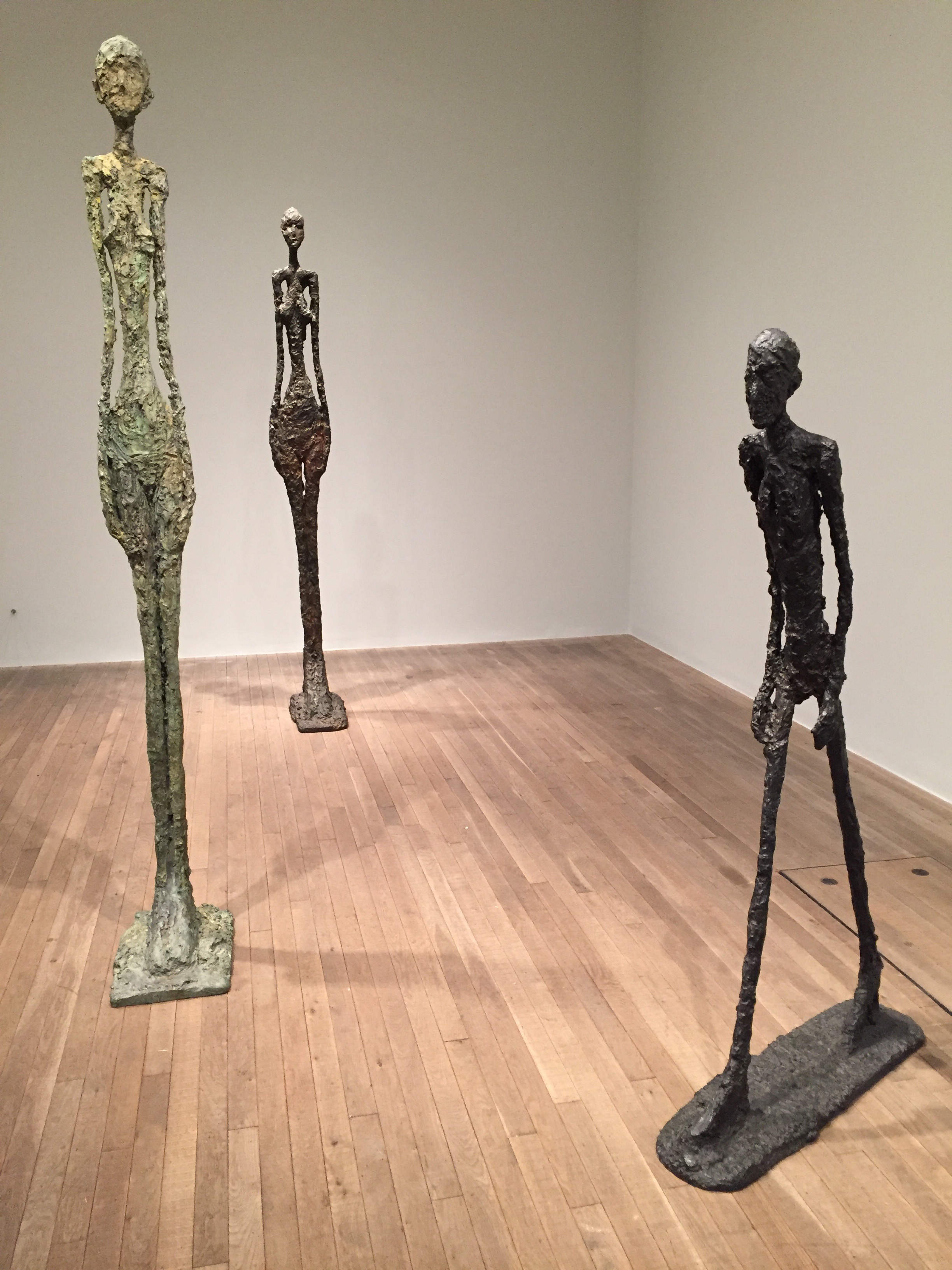 The work, the hand, the gesture.
All allowed to exist.
The show is a triumph.
It opens 10 May, on until 10 Sept.
There's no photography in the exhibition, so please steal any of my pics, I don't care.
Bye!