We had a CHAPTER 10 on Easter Sunday.
It's a queer rave run by Dan Beaumont, Morgan Clement and I.
We do it about eight times a year in Hackney Wick.
We love it so much. It's changed our lives, in the way nightlife can and should.
Apart from some people's Instagram posts, our own terrible iPhone photos, we've never really had the night documented.
So while Midland and Avalon Emerson and Sybil and Jay from Siren played records, our idol Roxanne Lee took some pix.
She's known to us as Roxy.
She's a CHAPTER 10 regular, and an integral part of life in London right now.
Obsessed with her photography. She took the pix for the story on the Sketch Sesh life drawing classes in the issue of i-D I recently guest edited.
Roxy got these photos developed yesterday and since then she's been desperate to post them.
I'd better get on with uploading them then.
Jesus it takes forever.
It's why I've not posted on here for like ohgod it's been eleven months.
Sorry.
OK.
Here we go.
Some nice humans at CHAPTER 10.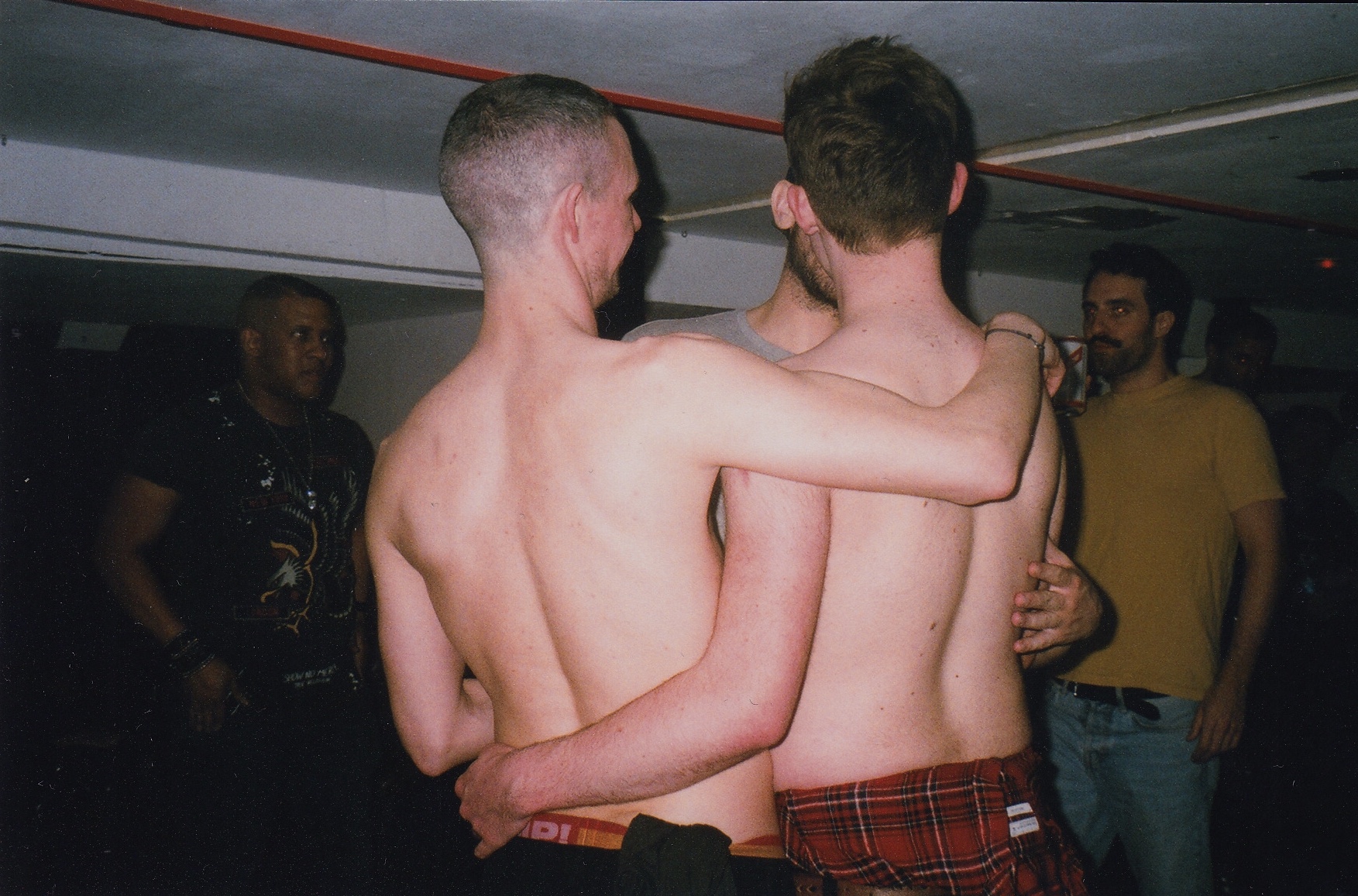 These humans are in that weird bit at Bloc with the low ceiling before you get to the dancefloor.
There's a bar, some sofas.
And the toilets.
Here's some nice humans having a chit chat in the open door to what's called F.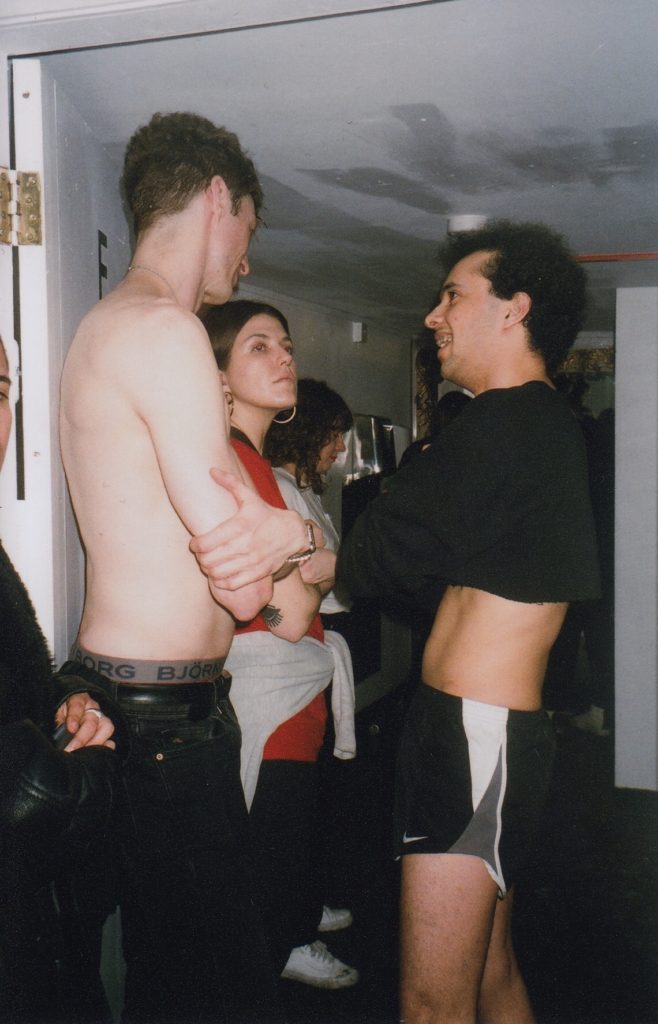 Hey let's ask Roxy some questions while we're looking through her pix.
She's on email.
Hey Roxy!
What is it you like about taking photos of nightlife?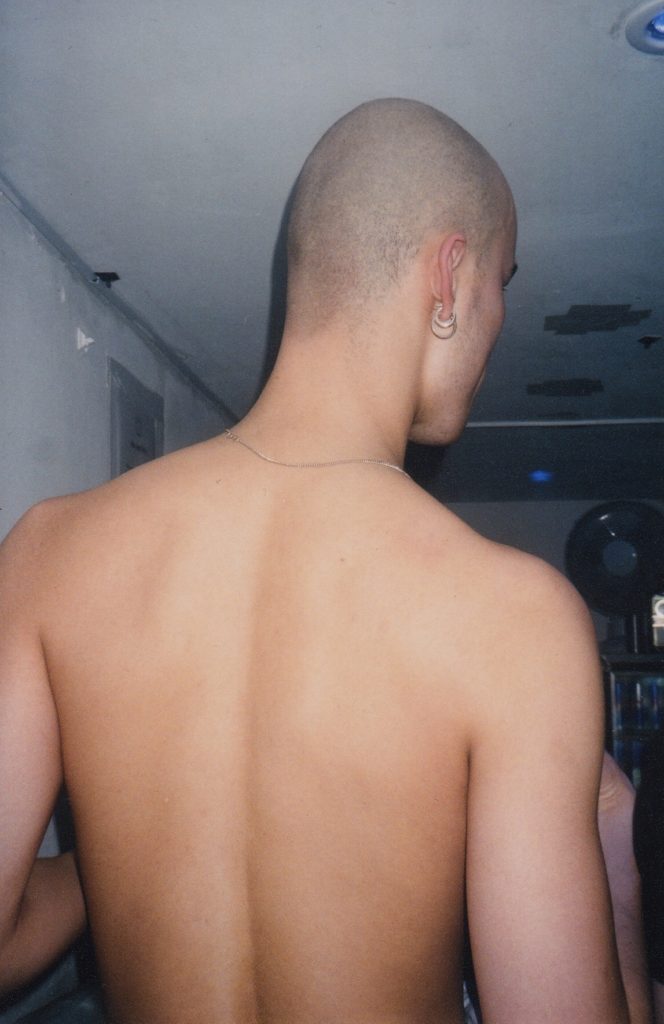 "To be 100% honest I'm not really always conscious of what it is I like about it. Nightlife and parties are just where I spend the majority of my time"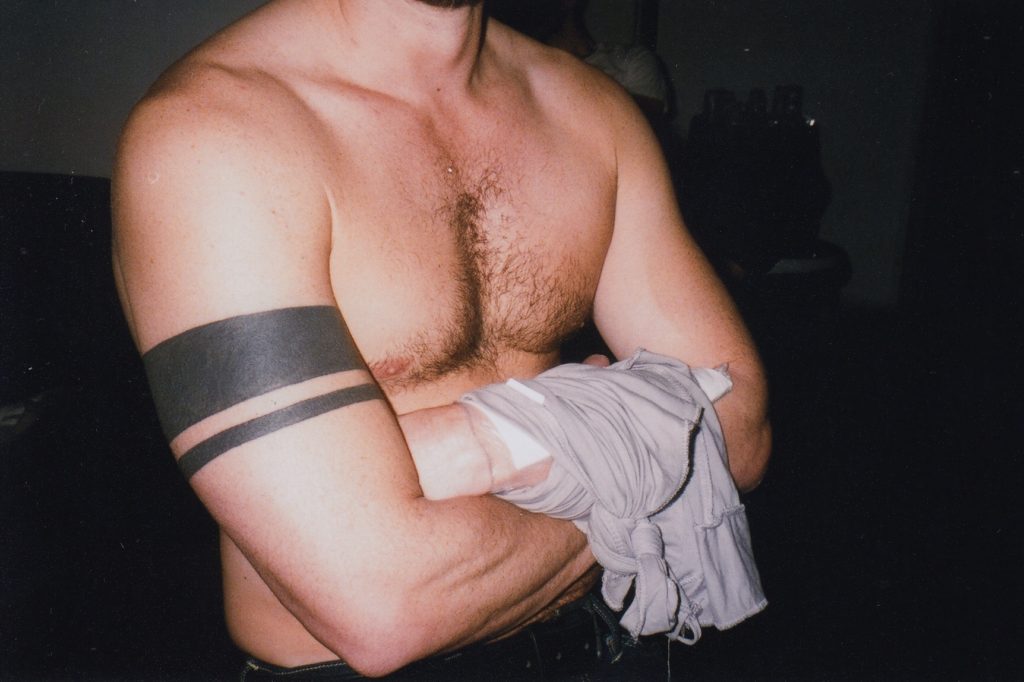 "I do really enjoy watching human interactions in clubs though…essentially I'm just a pervert haha."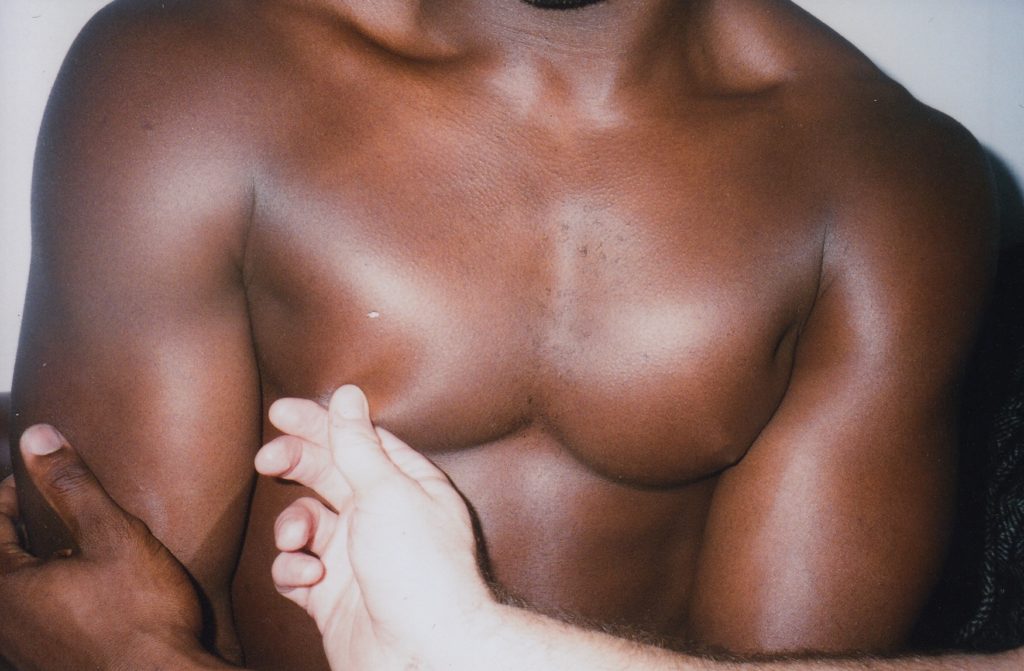 How does she choose who to photograph?
"Most of the people in them are friends or people I have relationships with."
Oh look it's Georgie B!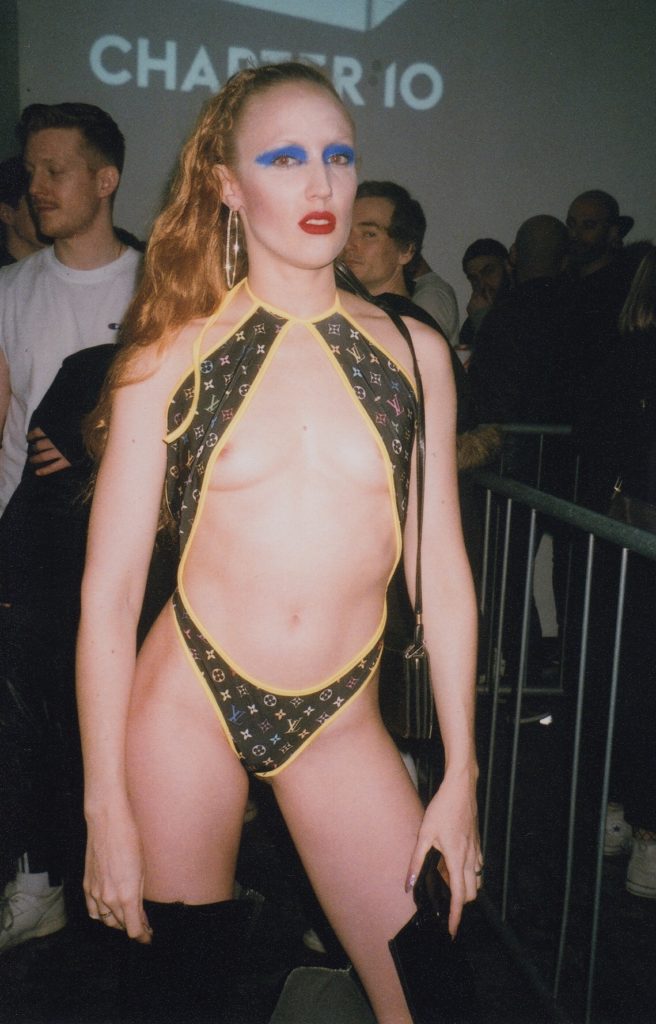 "I've realised that a lot of my photos of people I don't know personally remain really anonymous in the image, for instance if I don't know the person I rarely take a photo of there face but it's not intentional."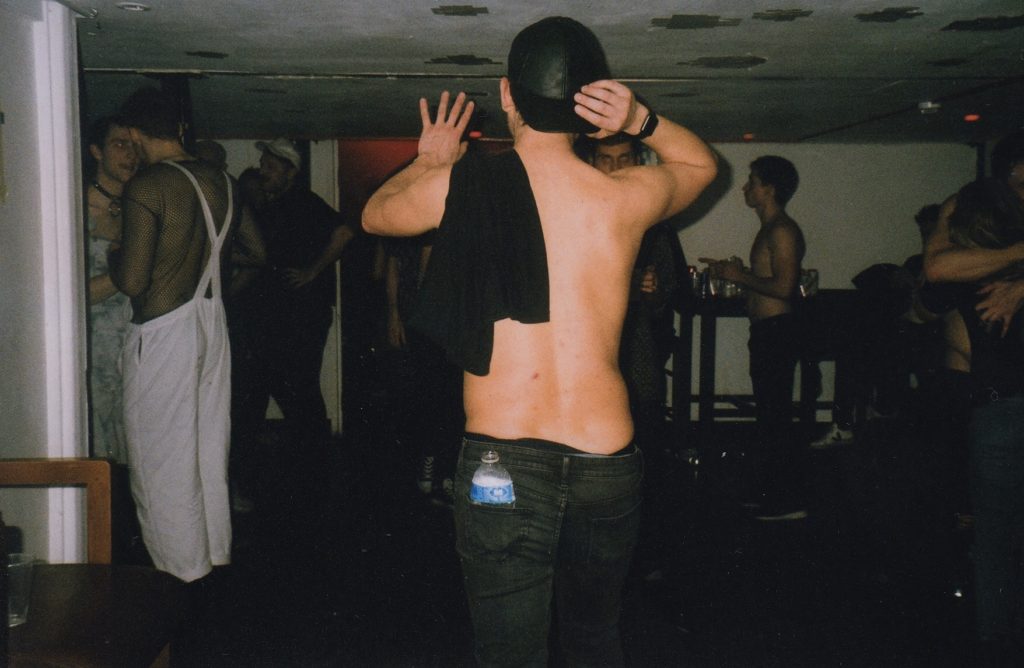 Our dear co-hosts of this CHAPTER 10 were A Man To Pet and Daniel Sallstrom.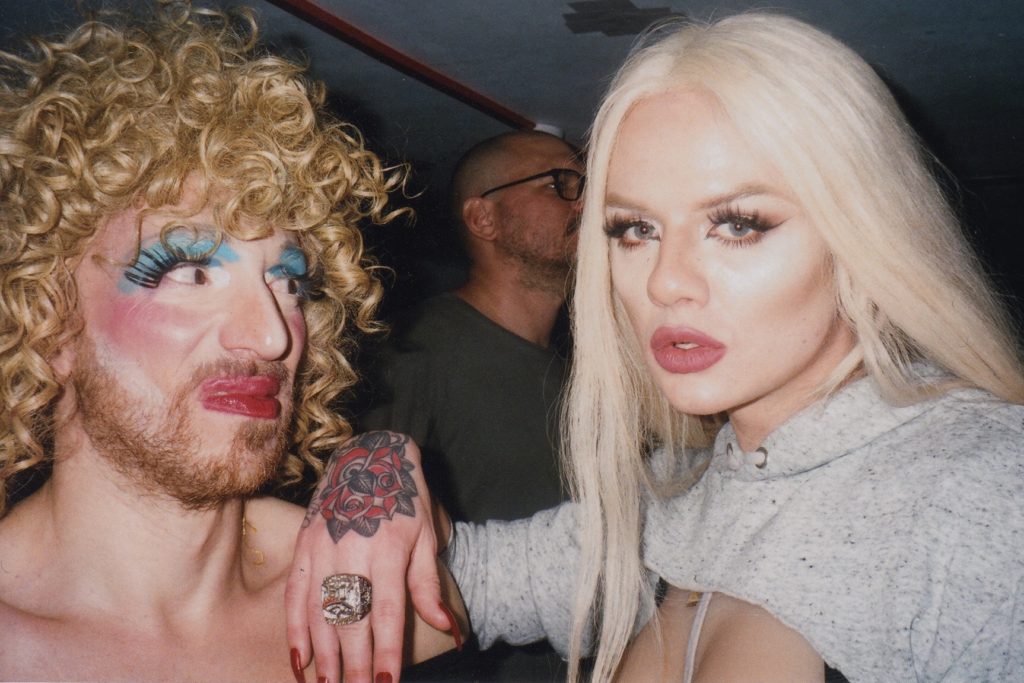 A Man To Pet's first look was carnival.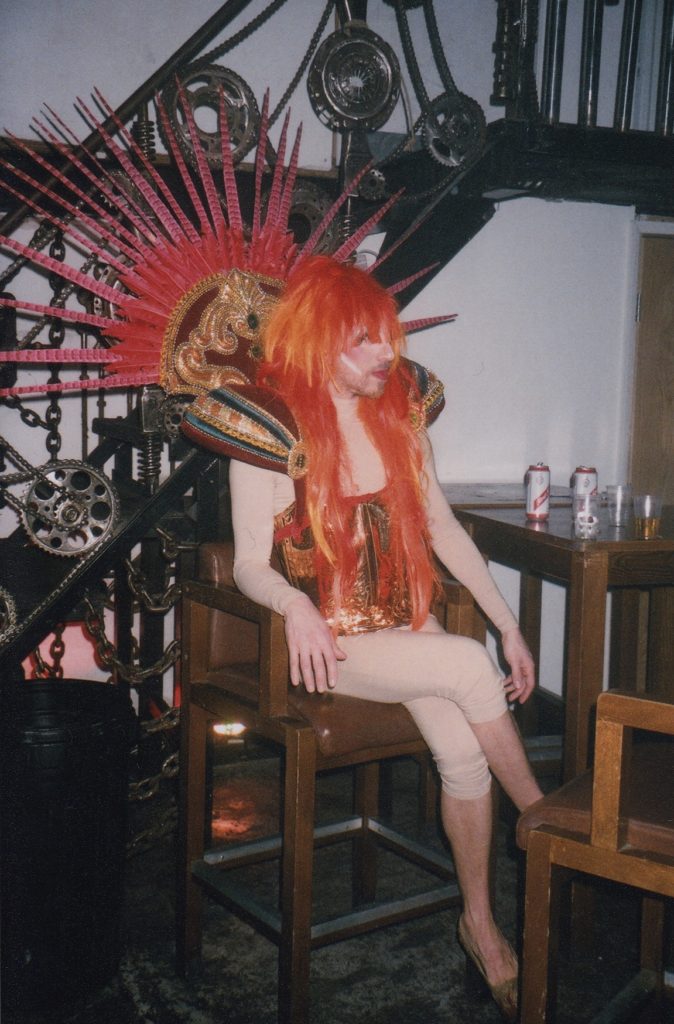 This later morphed into an Easter chick mixed with Madonna.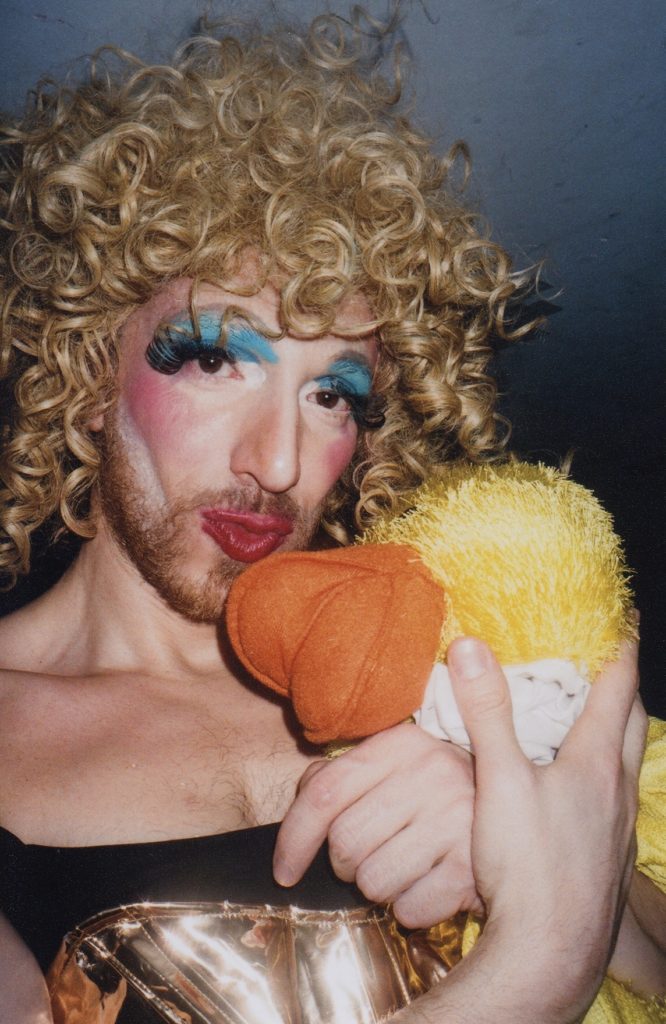 The look from behind.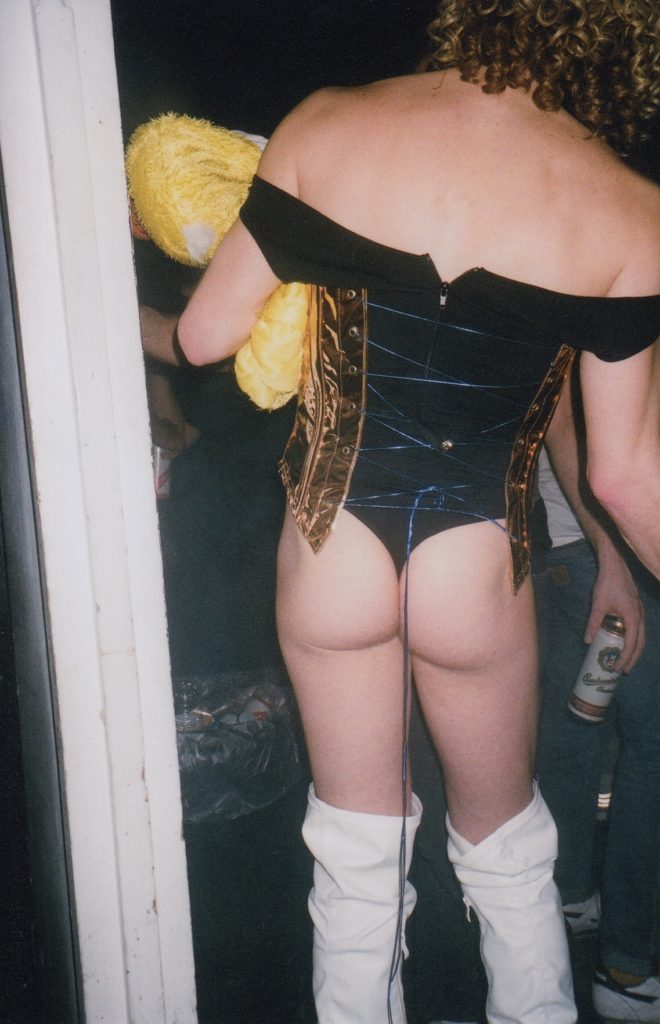 Daniel wore custom Nasir Mazhar.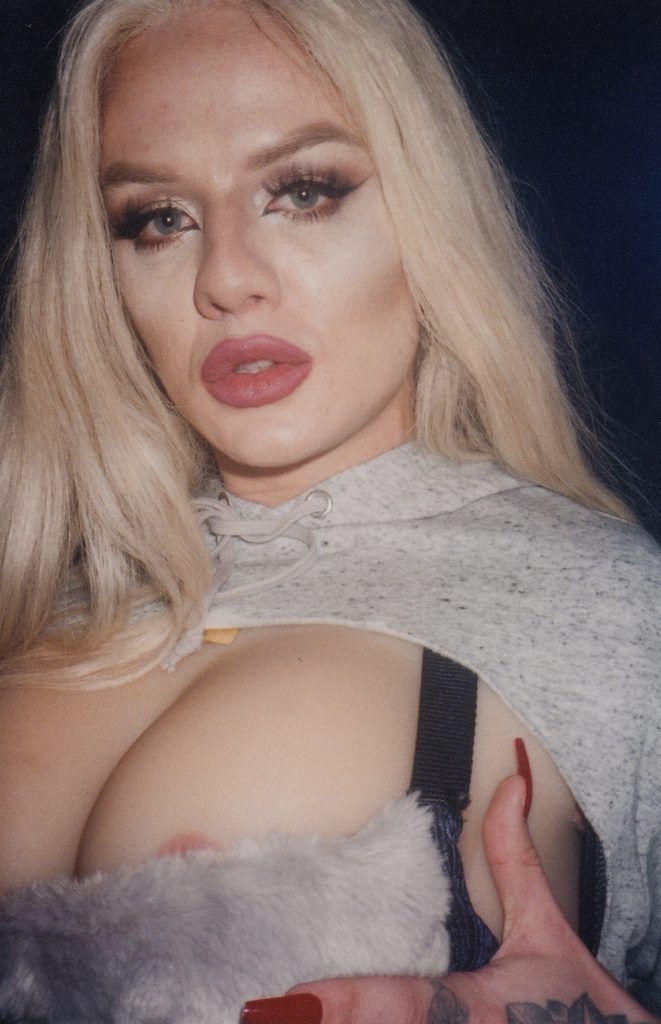 Actually it was custom made for another human being but they didn't come get it.
Hey! Guess the other human being!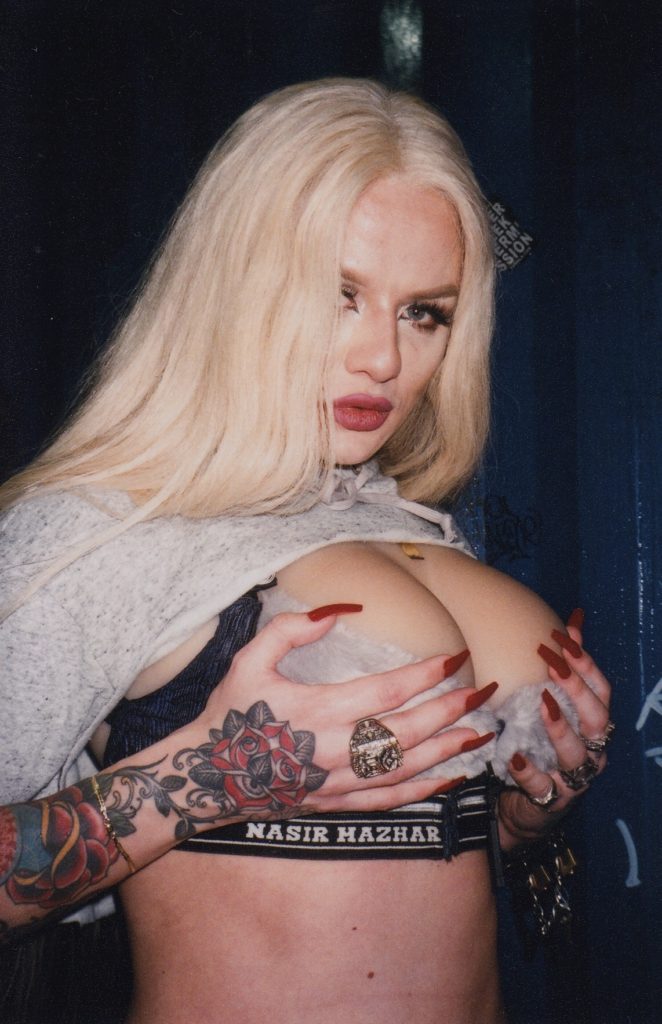 Oh look there's Nasir Mazhar!
Daniel at rest.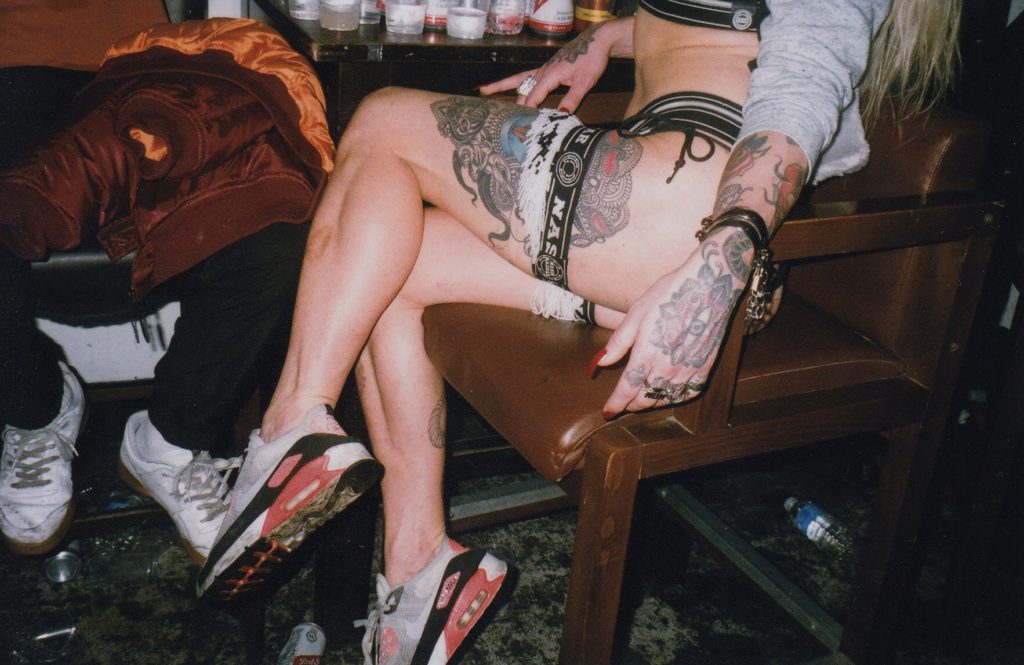 Daniel entering the code for the fabulous area behind the scenes.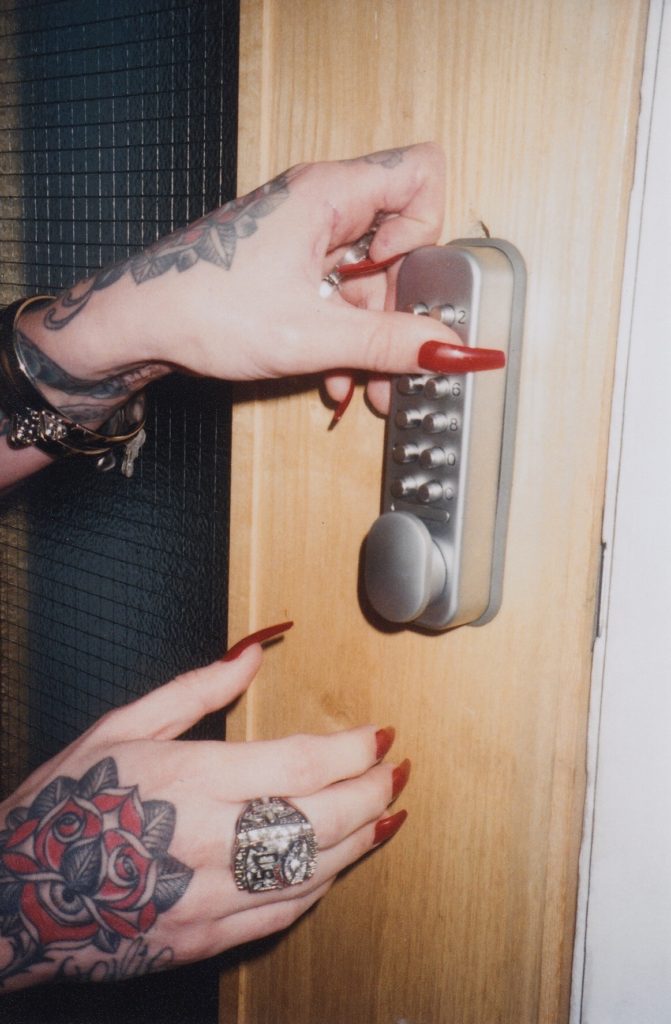 Daniel on the way up the stairs to the glamorous green room.
i.e. three sofas and a mini-fridge.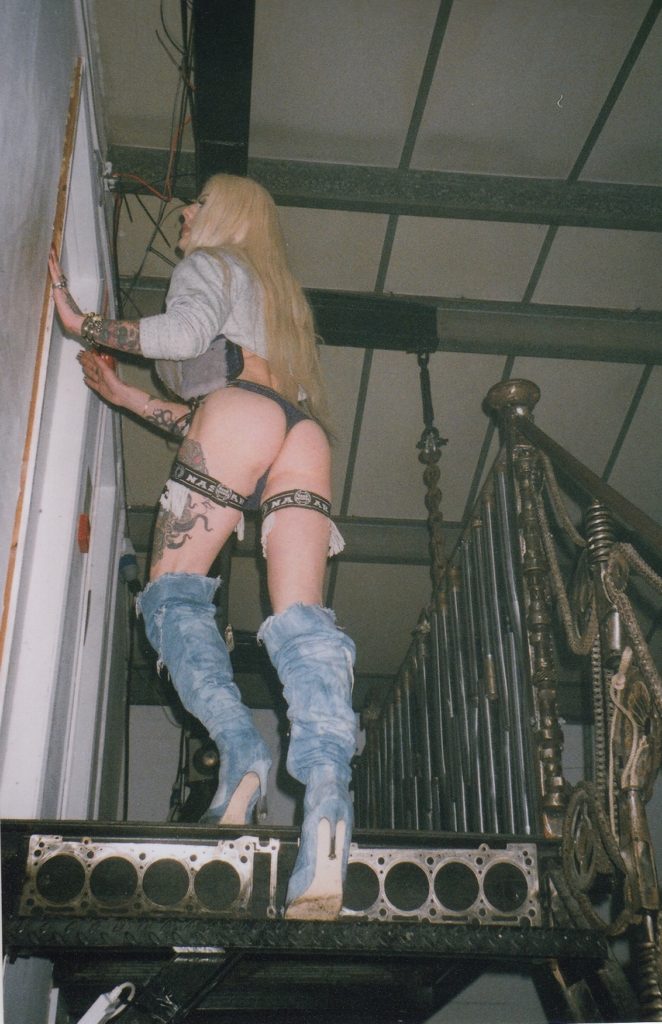 Oh look there's Liam Hodges!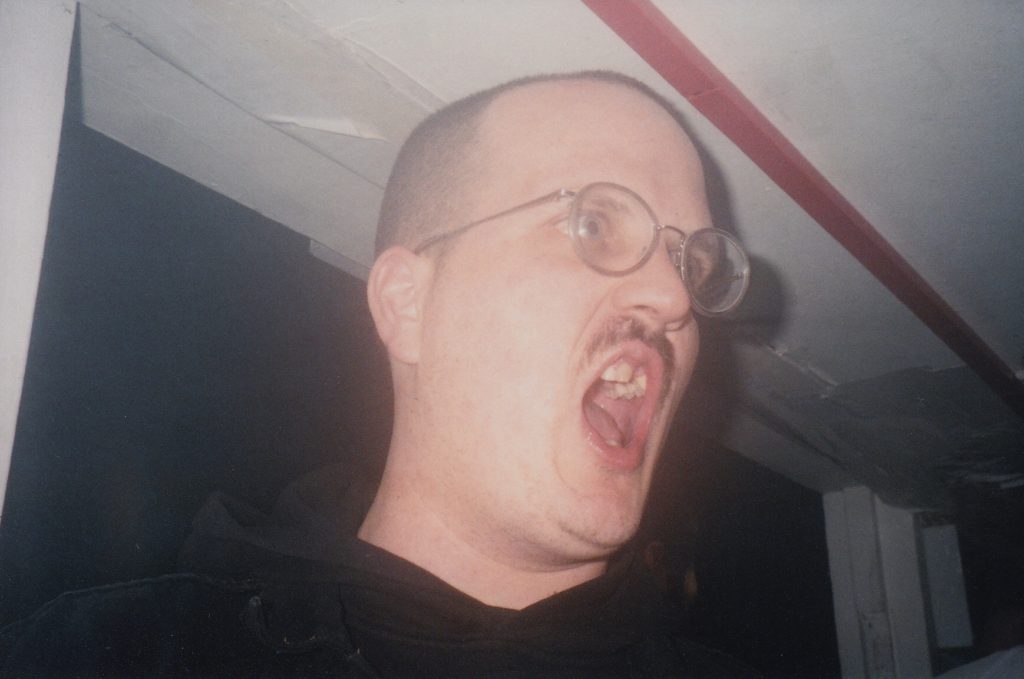 Every so often we make CHAPTER 10 T-shirts that are available to no-one, nowhere.
Here is the final T-shirt of a trilogy of T-shirts that started with GAY TESCO.
And was followed by GAY NIRVANA.
This is the third.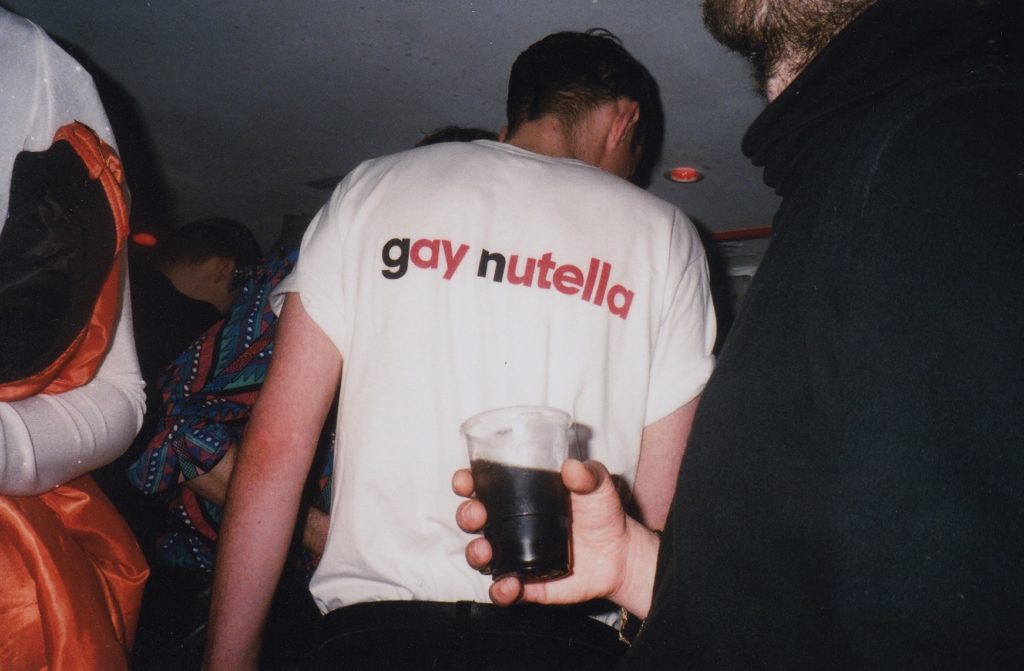 Surprisingly, less people have asked us for a T-shirt that reads on the back GAY NUTELLA.
Oh well.
OMG is that Matthew Josephs at the rave with a saddle bag?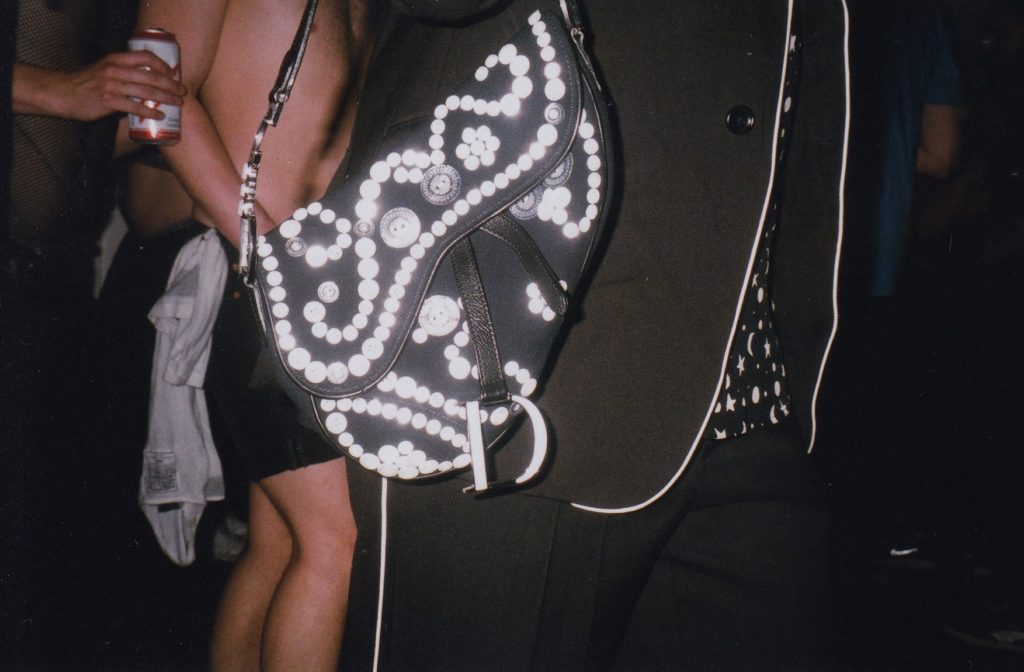 Some beers.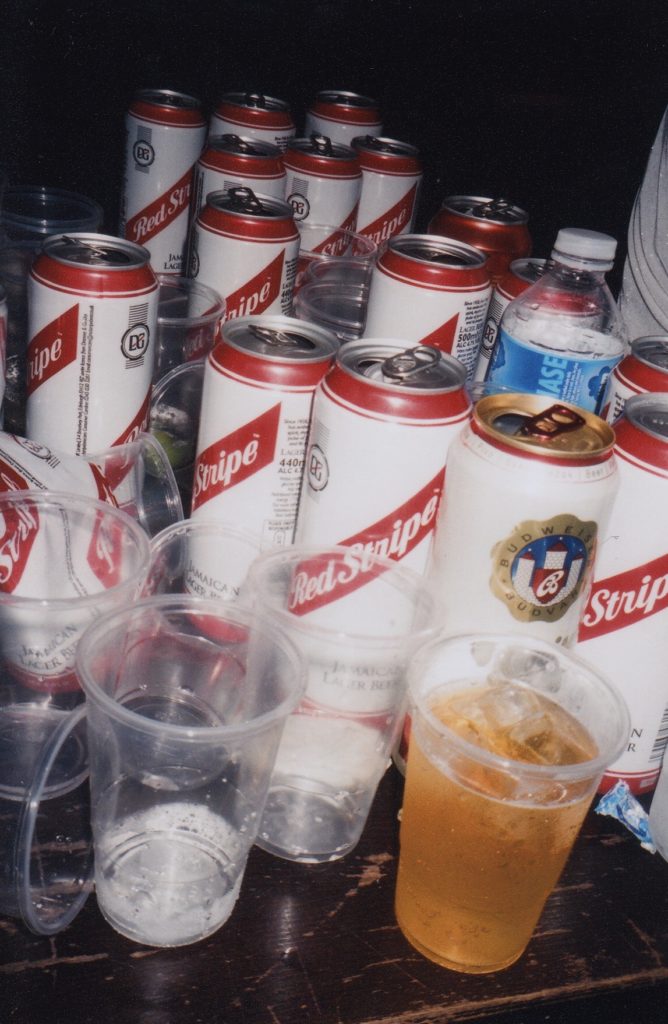 OMG ROXY.
We're obsessed with your pictures!
What camera do you use?
"I use a few different cameras. All analogue. To be honest I don't pay a huge amount of attention to like the brand or anything I usually go for what I like the look of with a strong flash. I hate the pressure of digital photography it makes me feel so uncomfortable."
Major.
ROXY!!
She'll be back at our next CHAPTER 10 ready to record the BUS STOP FASHIONS
i.e. the looks of those at 7.13am when we've finished waiting at the bus stop wearing whatever they have left on or someone else's clothes while waiting for their Uber to turn up.
Stay tuned for further updates.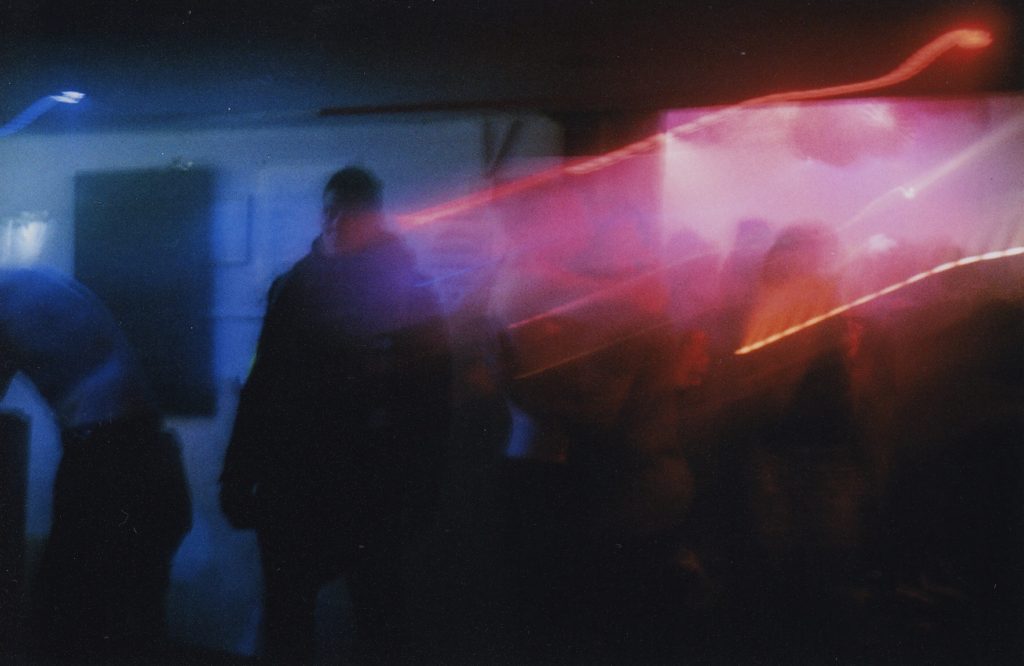 Ooooh follow Roxy at @roxy_lee and at @sausageandcustard
FYI info on the next CHAPTER 10 will soon be made available to no-one, nowhere.