At the Modern Institute in Glasgow right now is an exhibition I wish everyone could see.
They have recreated the London apartment of Duggie Fields, room for room.
Duggie is an artist of singular vision, identity and mode of living.
He has lived in his flat in Earls Court since 1968, making work there, living among his work, making his life his work.
The show not only brings to light his output, but also his way of living that symbolises post-war otherness.
Bits and bobs. Kitsch. Maximalism. Radicalism.
The way that humans in more restricted times used decoration as a mode of expression.
I found it so incredibly moving.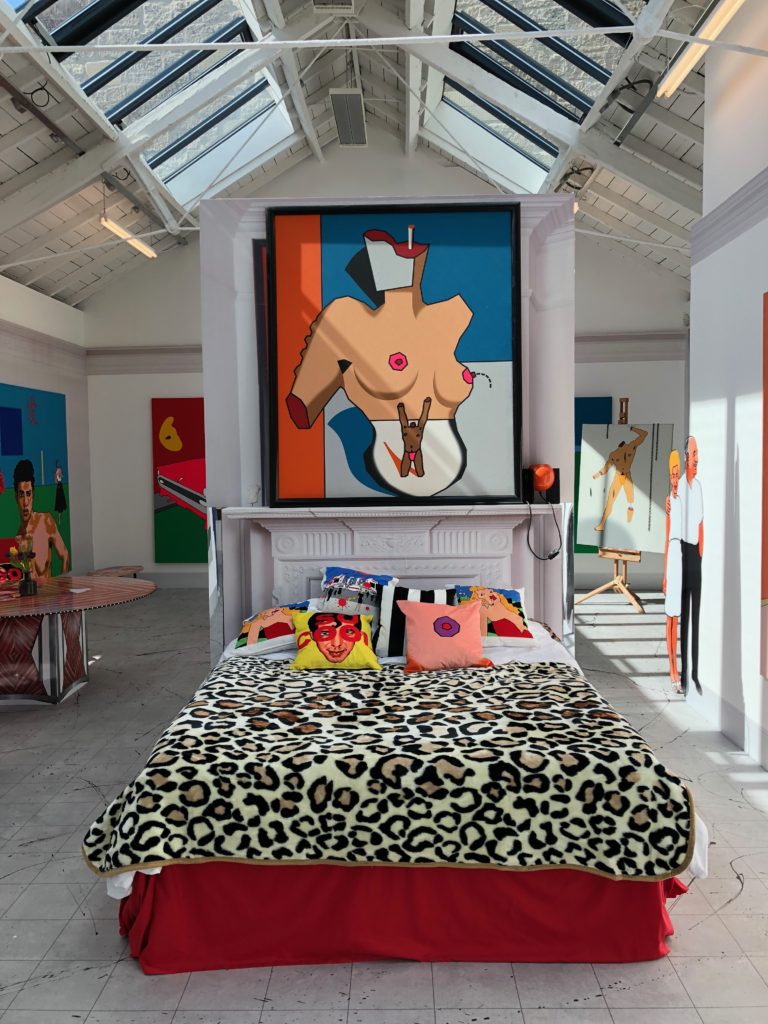 The bed.
Note the paint splattered floor.
A work up the corner.
The canvas slashed, chains on it.
It's called Those Who Love Their Own Creations Too Much Fall Into Bondage, from 1978.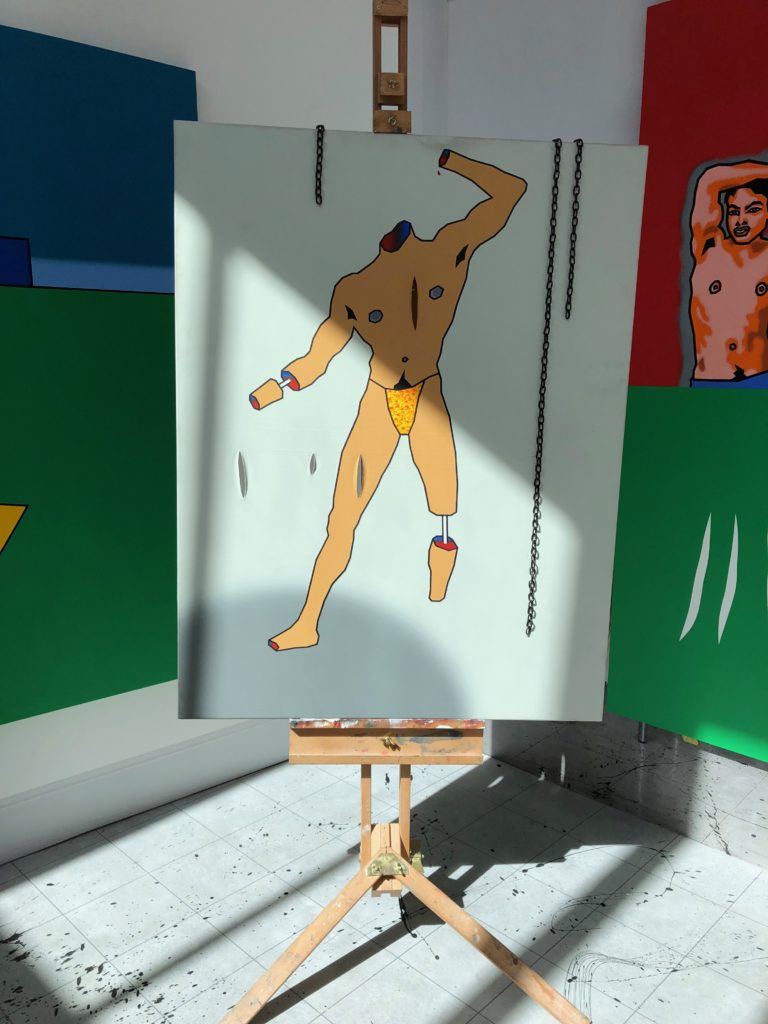 Up the corner is some tut.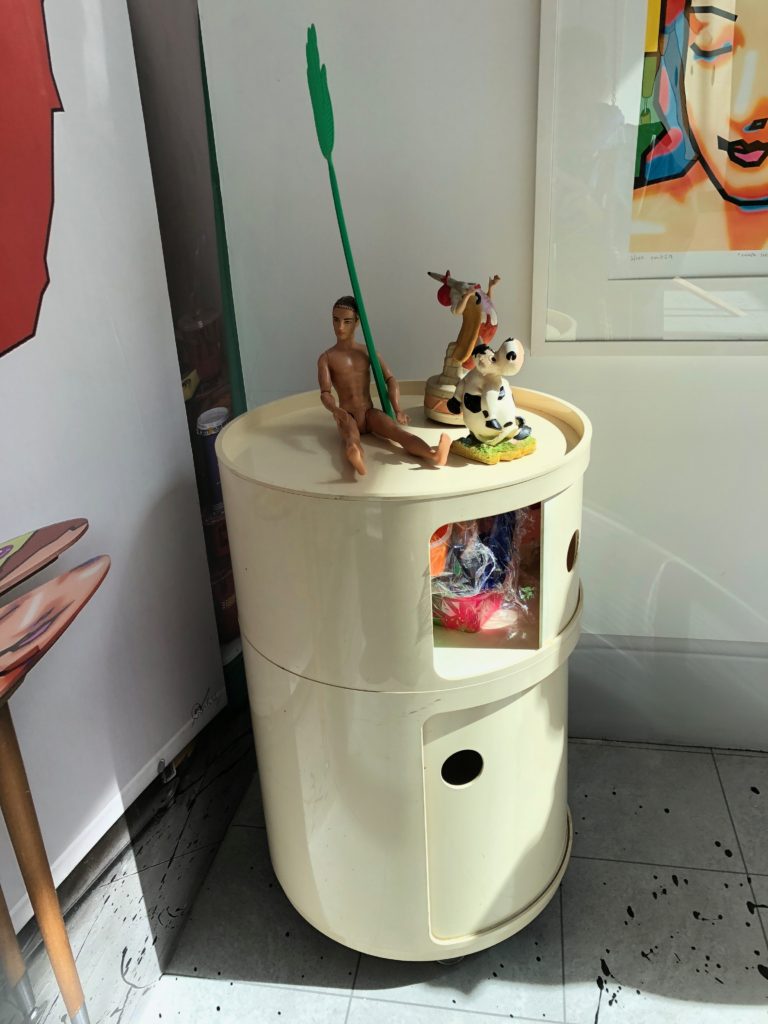 I couldn't work out why I was so affected by it.
Then it struck.
It reminded me of when I first came to London in the 90s, and visiting the home of an old punk in Camden.
The stuff they'd crammed into their two-up, two-down!
Such a sophisticated, deeply personal language of tut.
A chair, with an action figure.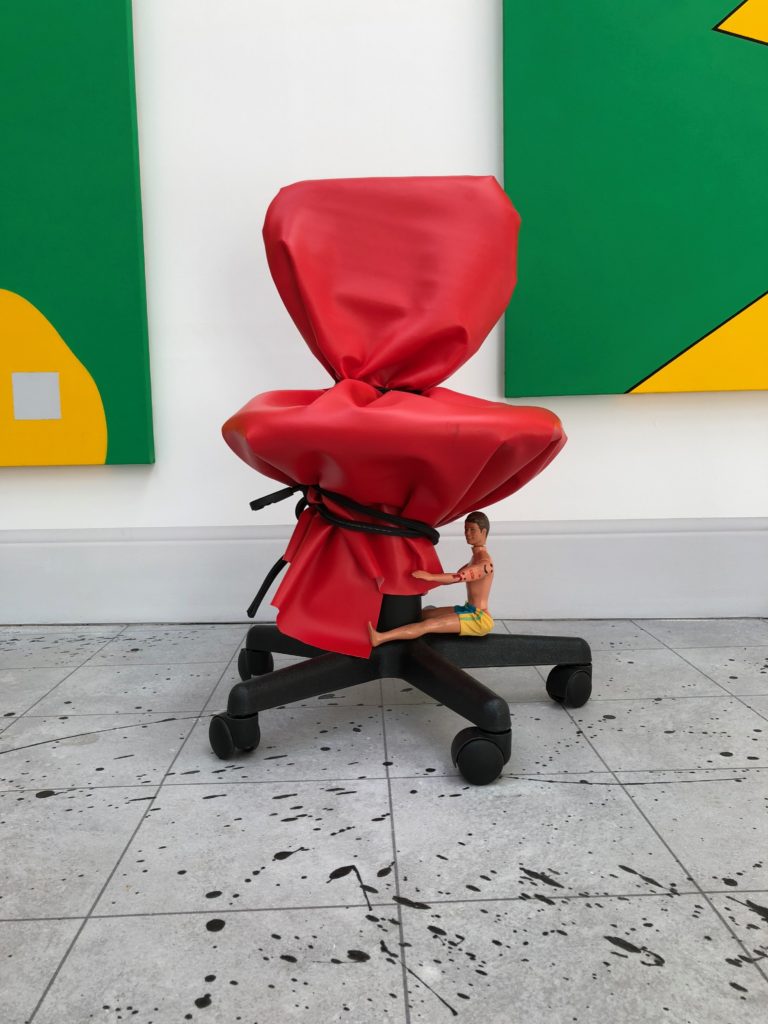 A recreation of Duggie's table.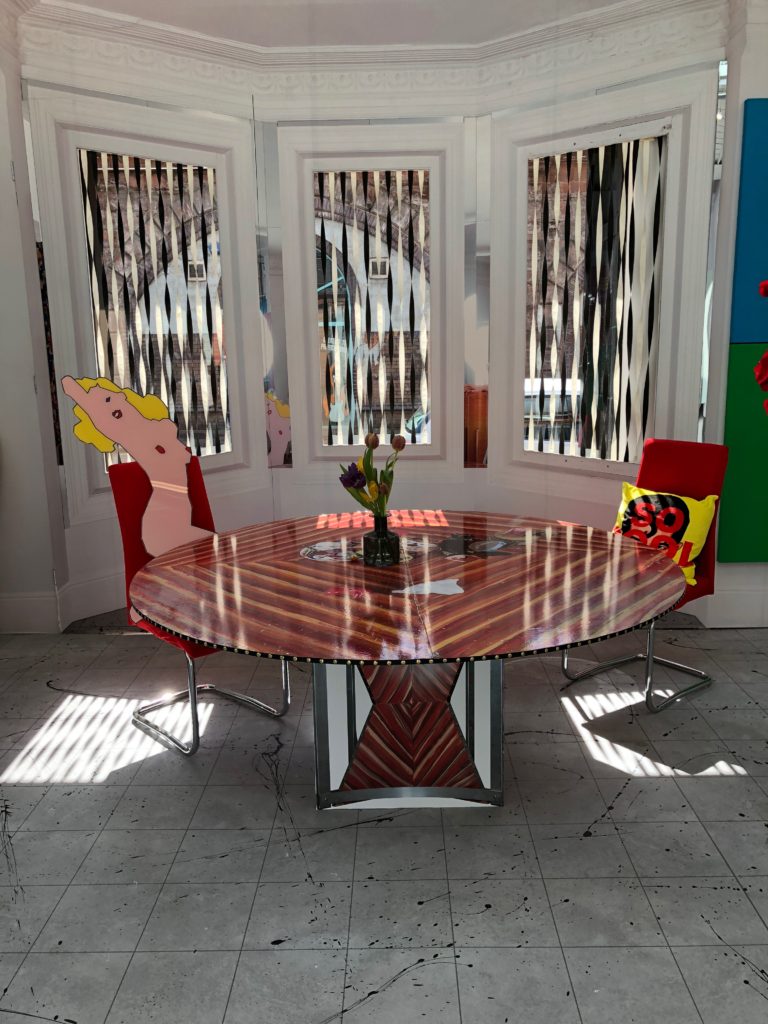 Recreation of Duggie's wall paintings in his lounge.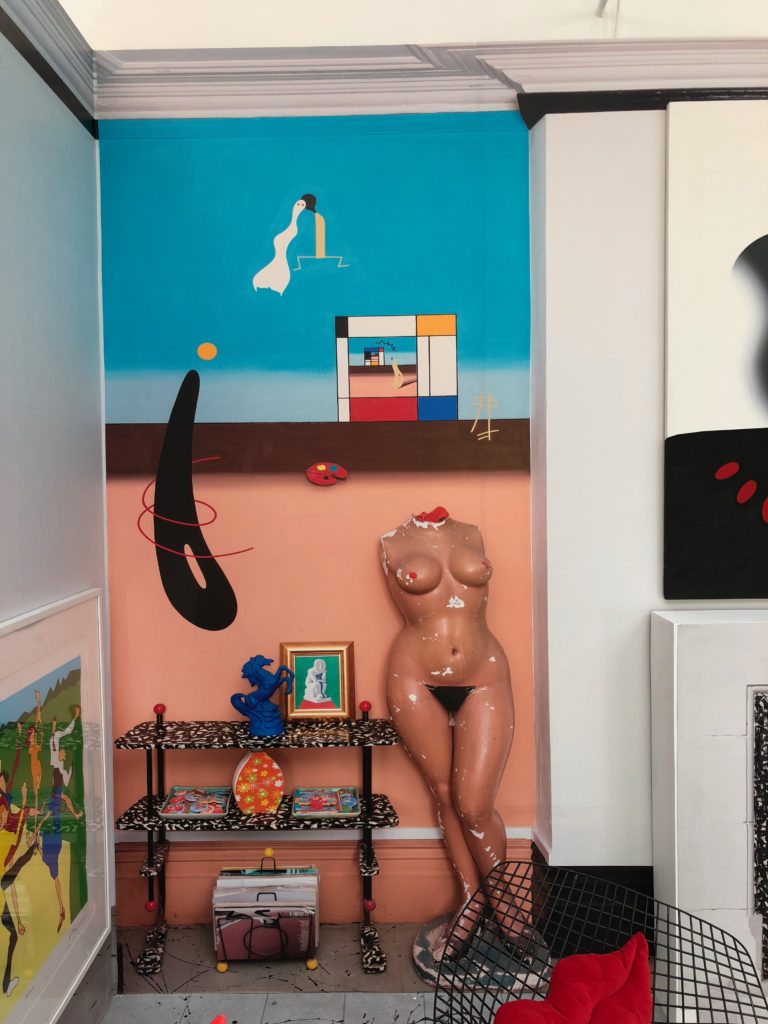 Duggie's palette-leg chair they've had recreated.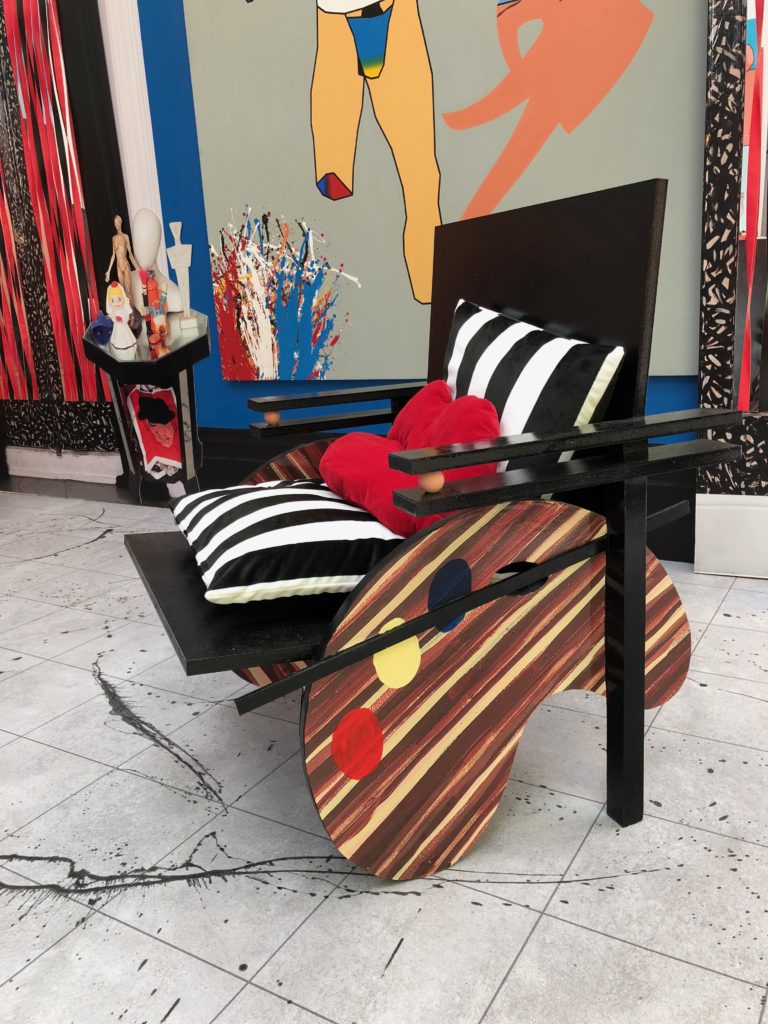 A life-size wall photo of another table of tut.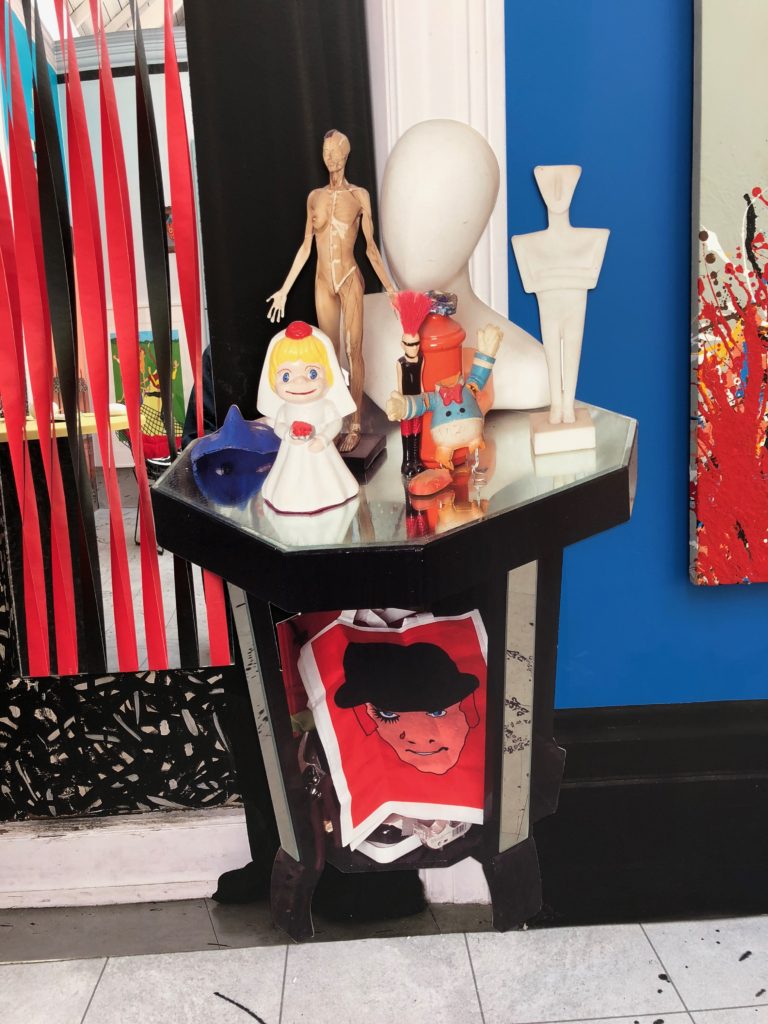 OMG the bathroom.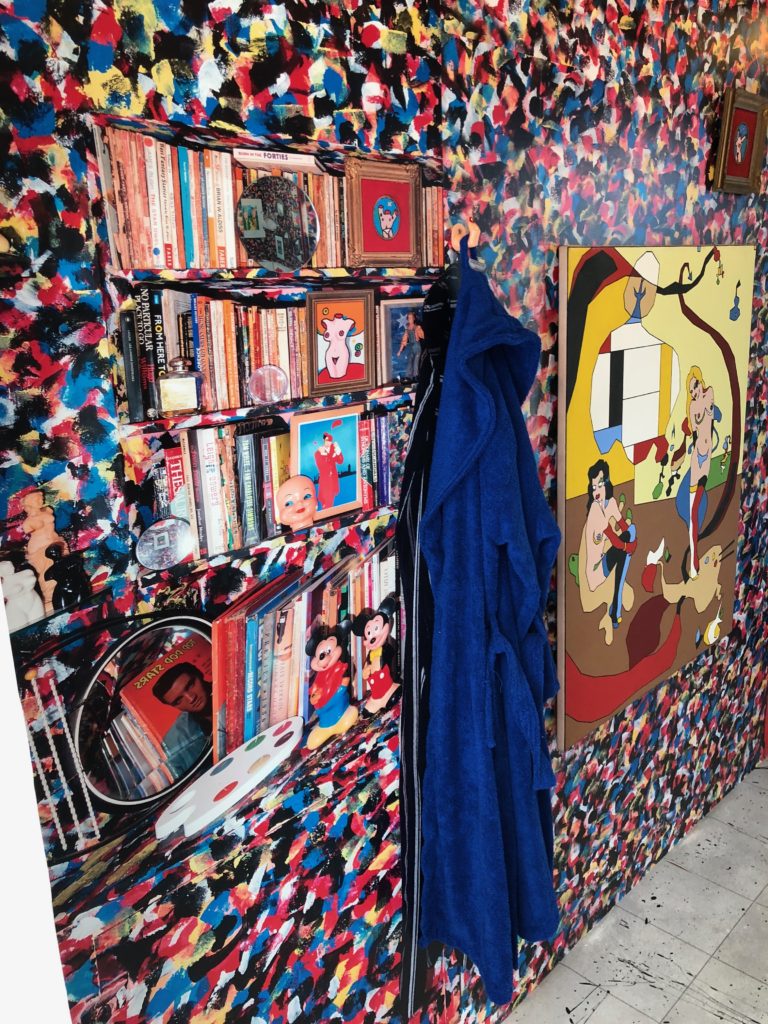 That's photos of the walls, its shelves and stuff.
Another.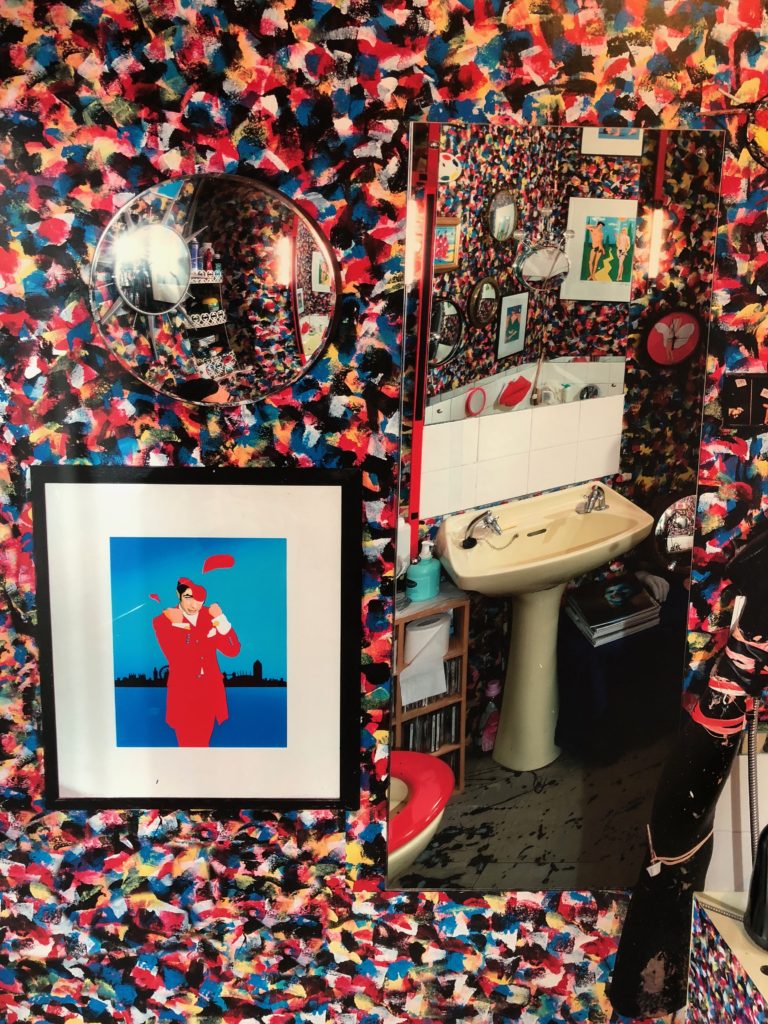 Those painted walls!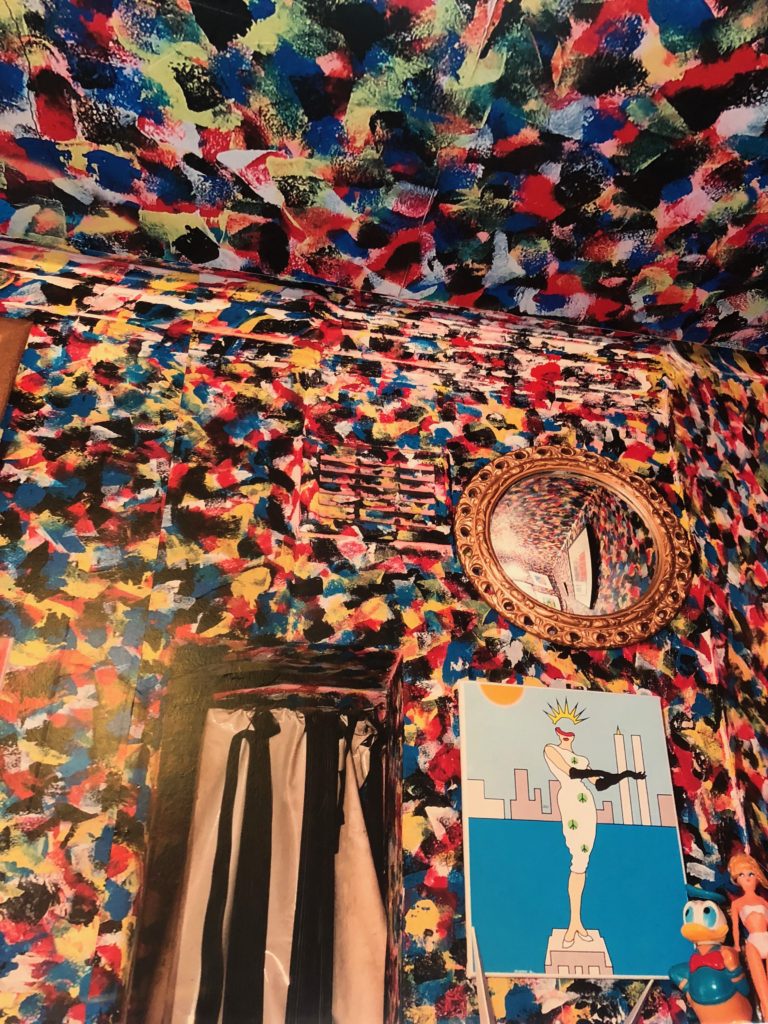 More work.
Look at those diamond-painted walls!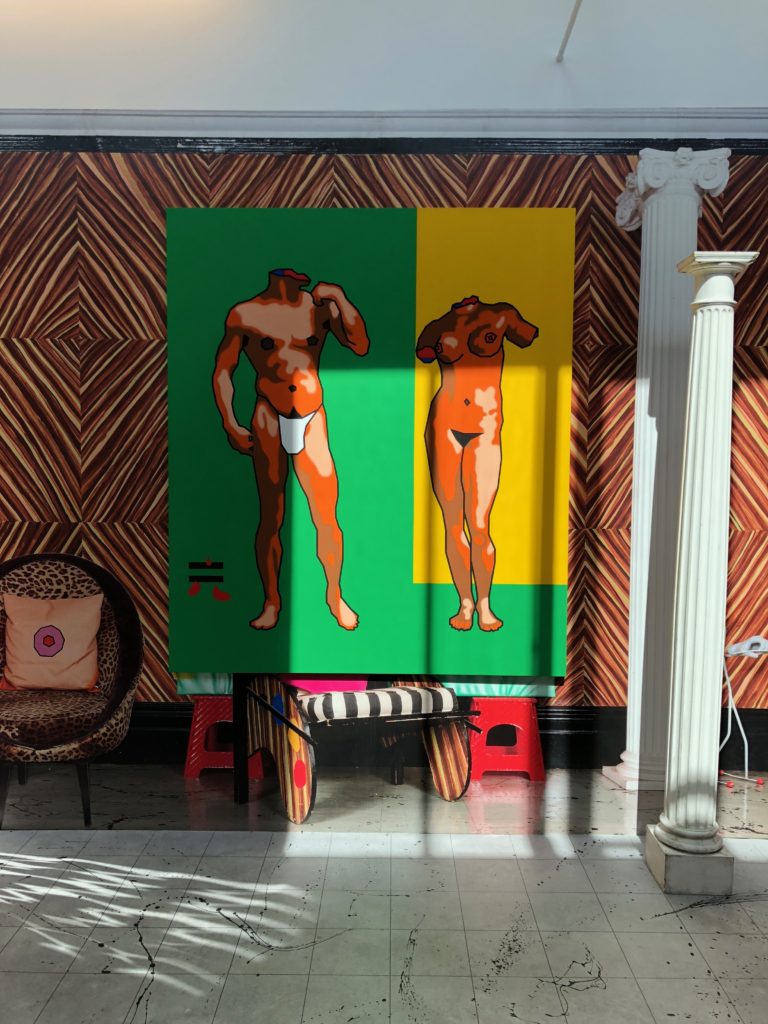 Legs.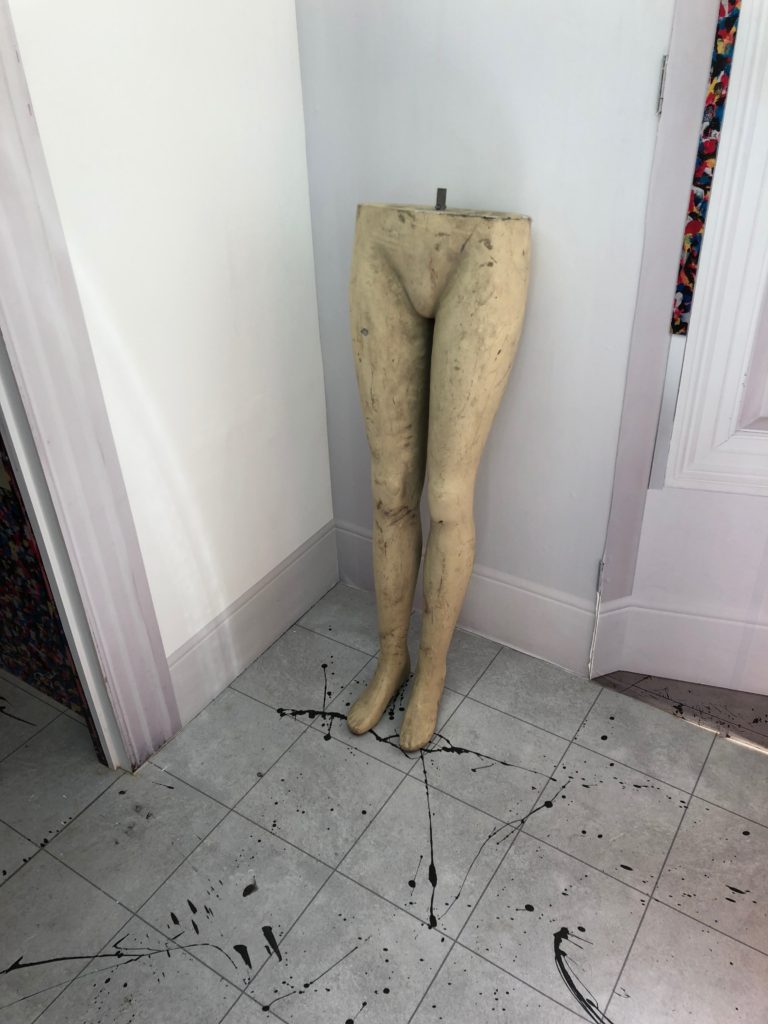 Duggie himself.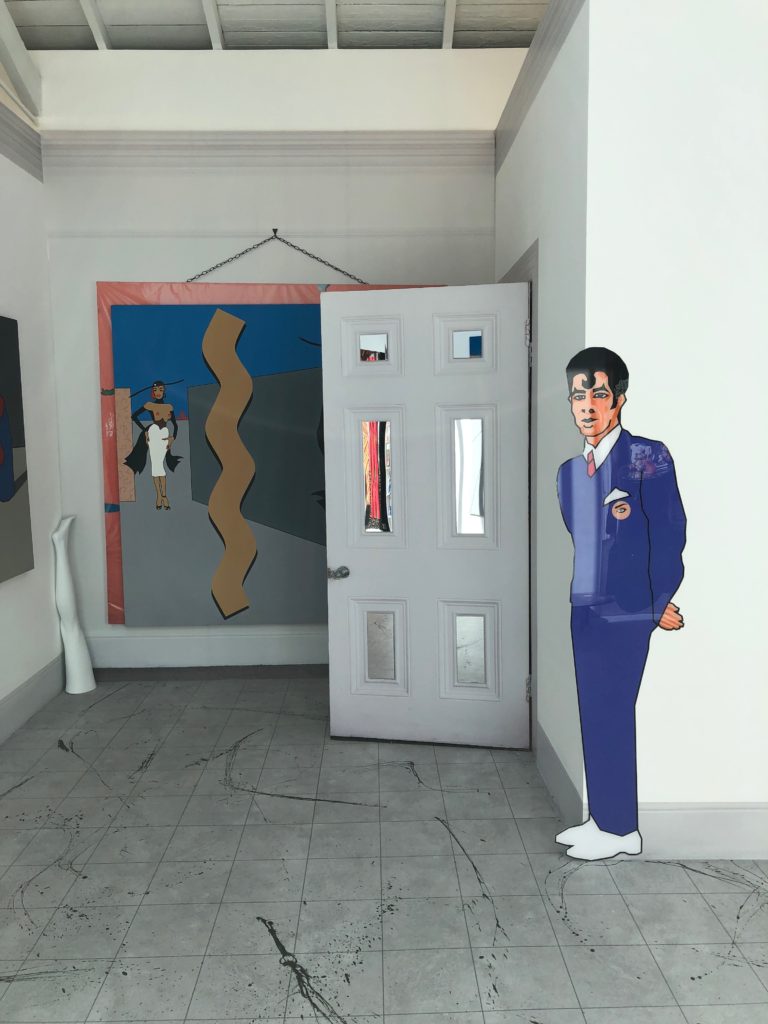 I was in there forever.
If you're in Glasgow you have to go.
Congratulations to Toby Webster and Andrew Hamilton of The Modern Institute.
It shows the possibilities of what a commercial gallery can do.
It's on until 26 May – more info here etcetcetc
Um
Bye!